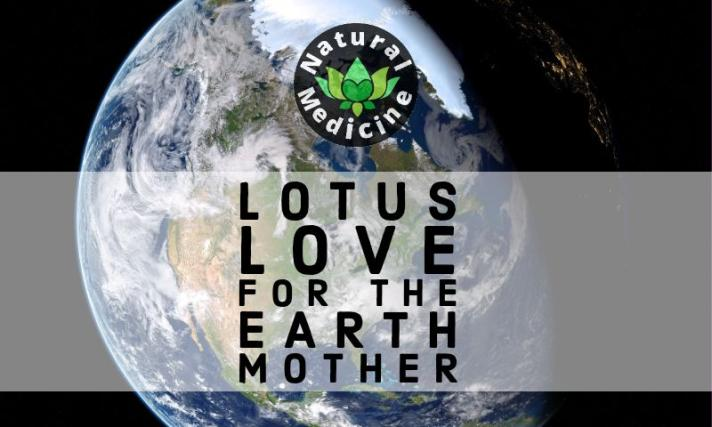 Earth Day is coming up on April 22nd. It is a day to celebrate the global awareness of the environmental movement. Dedicated to raising awareness of issues such as deforestation and pollution. Celebrating those efforts that look for long-term solutions for ecological sustainability.

I think I can speak for everyone when I say that Earth Care is a theme that runs close to all of our hearts here in the #Naturalmedicine community. We also LOVE a good challenge which is why we decided to run the #EarthDayChallenge.
So here it is...
Below are 5 questions. You can choose to answer one or all of them, it's up to you.
Get creative with photos, poems, videos, or whatever media you wish to use.
1. What are you doing for the environment to help Mother Earth?
2. Do you have a message to tell the world about the environmental impact that Mother Earth is experiencing?
3. What are the tips and steps could you offer others, to support the care of the Earth?
4. Do you have any rituals that benefit our planet?
5. What do you think about the laws, norms, measures that your country has taken about the environment?

There is a total of 25 Hive up for grabs, the best post will win 10 Hive and 100hp delegation for one month.
** Update; We have also had a surprise donation from @nainaztengra of 20 Hive. We will adjust the winnings accordingly and announce this in the closing post.**
3 authors will also have the chance to receive 5 Hive each.
Challenge Guidelines
Until when can you participate?
We will be receiving responses until Friday 23/04/2021.
Other Guidelines:
You can make multiple posts as long as it is a different question.
Your post can be in two languages, but one of them must be in English.
The post must be published in the @NaturalMedicine community
Invite at least one user to join this initiative.
Comment on at least 5 other posts in the #naturalmedicine community
Leave your post link below in the comments of this post
Use the hashtags #EarthDayChallenge and #NATURALMEDICINE
Good posts will...
Earn upvotes from @lotusshares and @naturalmedicine
May be nominated for OCD rewards
Be included in wrap up posts with beneficiaries
May be shared on TWITTER
May be given a tip
Of course, this is dependent on the quality of the post! Do make it over 300 words, and ensure it's original too.


This challenge was created by @pavanjr and @holisticmom. We look forward to your participation and reading (or watching) your contributions.

Earn Instantly For Writing Natural Health Content
Earn LOTUS and HIVE rewards for sharing your natural health content on www.naturalmedicine.io. If you don't already have a HIVE account, you can sign up for FREE here. We support writers sharing about herbalism, TCM, yoga, meditation, vegan and other healthy diets, as well as earth-centered practices such as foraging, permaculture, and biodynamics - read more about us here!


DelegateIICommunityIIDiscordIILotuschat