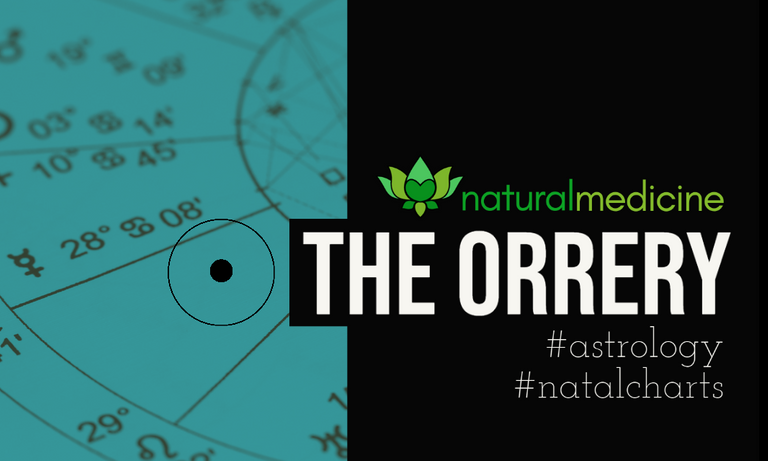 Hello, my friends! Welcome to the last post of the series on the mythology of the Zodiac and the ruling Planets, and also the last edition of this column for the time being. The community's halting curations and editorials, and I needed to end this series for continuity's sake. The Orrery or some other editorial on these topics may come later.

Ego-Death and The Dream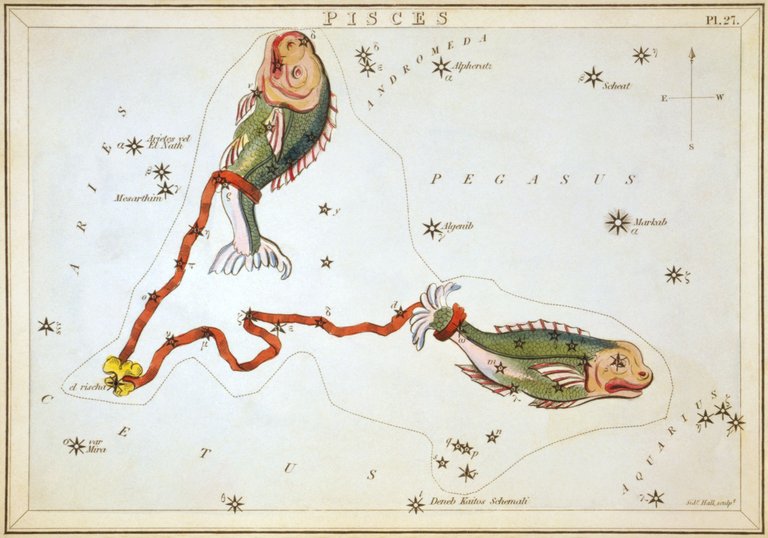 In some ways, Pisces also symbolizes freedom
In Greek Myth, Pisces represents the two fishes that either were given to Aphrodite and her son Eros as mounts or into which they were turned by Zeus in order for them to escape Typhon along the Euphrates, much like Pan did by transforming into a Sea-Goat. Although this myth in itself may not appear very deep, let's consider that Typhon was the father of all monsters and thus embodied Fear, while Aphrodite and Eros embody the opposite, Love and connection. This Sign is perhaps the most profound and subtle of all. Pisces, the Twelfth House and their ruling Planet, Neptune, are expressions of Death, the dissolution of the Self scattered across the Ether. This is the seat of the the Collective Subconscious and the essence of all Illusion, Dream and Magic. It's a very difficult energy to navigate because it requires utter abandon and detachment.
Neptune, named thus for the Roman equivalent of Poseidon, is the supernal, cosmic substance from which all things come and into which all things merge. It's both Nothingness and Oneness, a primordial juice that embodies universal connection. It rules Astral Journeys, Shamanism, Spirituality and any practice or tradition that promotes selflessness, as well as Psychedelics, Mushrooms and Viruses. I've also found that it's related to Forgiveness and Surrender and thus, the mending of all wounds. Everything influenced by these energies is diffuse, ineffable and transformative. Since the Universe is cyclical, Pisces is both end and beginning of New Life, represented by Aries.
People with strong Pisces, Twelfth House or Neptune placements tend to be silent, introspective, nostalgic and mysterious, with an air of otherworldliness. In shadow, this energy is expressed in a hesitant attitude, inconsistence, fearfulness and extreme, often uncomfortable emotionality. Once integrated, it provides tremendous empathy, imagination and intuition, a capacity to receive messages seemingly out of nowhere and to seamlessly connect with other realms of existence.

A Neptunian Farewell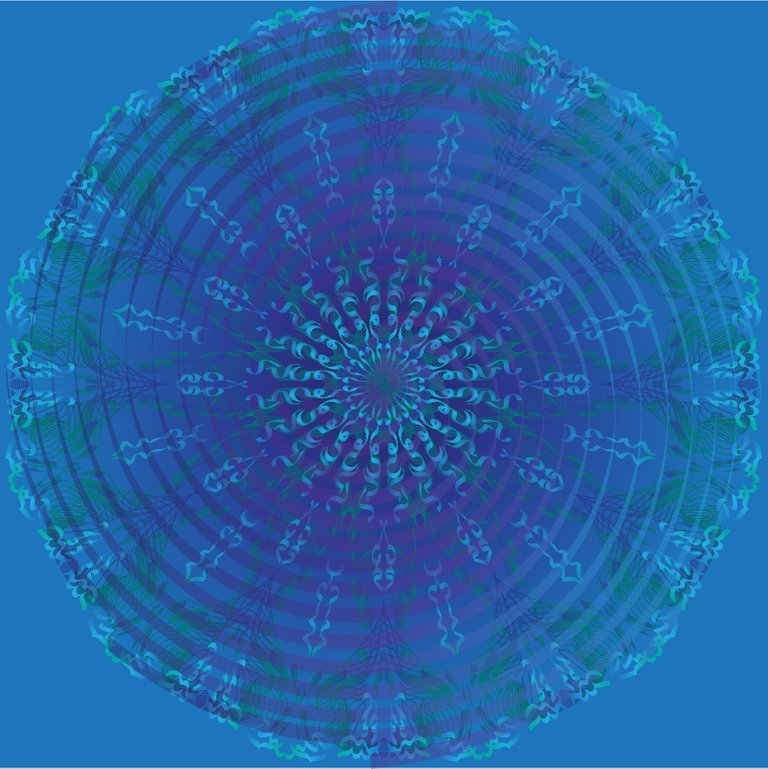 Well, my friends, this is officially my last post for Natural Medicine. I've enjoyed writing these editorials for months and this series in particular has been amazing, not only because of my existing passion for these topics, but also because of the new knowledge that I've acquired while writing it. What you see here is a Mandala I designed over a year ago in homage of Neptune which is currently in its own Sign and has had a potent influence upon the events that we've experienced for the past two years.
Neptune is a crucial Planet for me because I have it in its House along with the Moon. It's been a serious challenge to unlock its energies but I feel I've reached a point of considerable depth in that regard. Exploring this Planet and the Twelfth House has allowed me an indescribable range of motion across all plains of my life, to the point that I too feel like I can breathe underwater, reaching directly to any person's feelings without filter. Even though this is the end of this column, I'll continue sharing my perspectives and insights on Astrology and related subjects through my personal account, indeed even more than before.
I have this editorial, my curations, this community and you readers to thank for a great and accelerated expansion of my awareness, which enables me to continue offering my service with increasing dedication, love and beauty.
You all have my deepest gratitude. I'll see you on the other side!