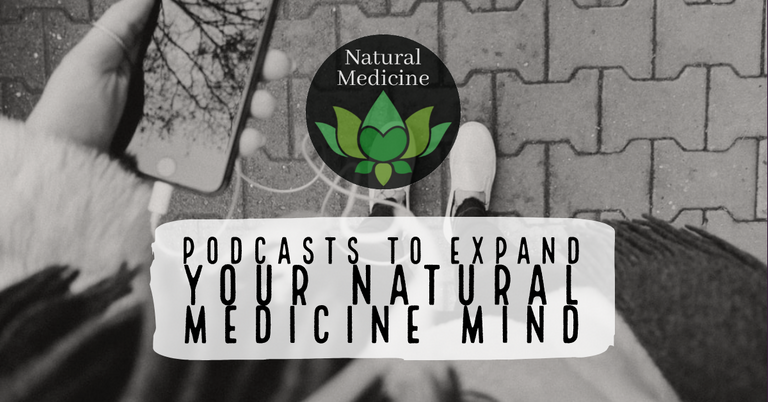 Got spare time over Christmas? Looking for a radio show to entertain you as you jog off your Christmas pudding? Here are a few natural medicine related podcasts you might enjoy.
Yesterday I listened to a pretty cool podcast on trees and the wood wide web. Plant scientists describe how plants talk to each other, respond to sound and share resources - you can listen to that here. The natural medicine community is beginning to share our favourite podcasts in our Discord under the #books-podcasts-courses channel - any delegator has access to this channel and we encourage you to share with our wonderful community!
Here's a few others that might tickle your fancy!
Mark Bunn
This recommemdation came from @vincentnijman who has been listening to podcasts about ayurveda and sleep. You can find all his podcasts on Spotify too - a few titles include:
ANCIENT WATER WISDOM: HOW WATER CAN HELP WITH WEIGHT LOSS, HEADACHES, CONSTIPATION, FATIGUE AND MORE
YOUR AYURVEDIC BODY TYPE - UNDERSTANDING YOUR UNIQUE MIND-BODY CONSTITUTION
YOGIC NASAL BREATHING: THE AYURVEDIC WAY TO SUPREME MIND-BODY HEALTH
https://markbunn.com.au/media-library/podcast
MEDICINE STORIES - Amber Magnolia Hill
Magnolia Hill creates 'podcasts and plant medicines for people who yearn for knowledge about herbalism, deepening ancestral connections, and all the ways we come to know the deep self' and helps 'folks to drop the cultural lies of disconnection and disempowerment, and to remember that this wisdom is in our bones.'. Find her podcasts here. Some episodes are:
HERBAL RITUALS, RHYTHMS, & REMEMBRANCE - JUDITH BERGER
OWN YOUR SELF: RADICAL HEALING, ROOTED HEALTH - DR. KELLY BROGAN
HIGHLY SENSITIVE PEOPLE ARE THE PSYCHEDELIC PLANTS OF THE HUMAN REALM - LOLA PICKETT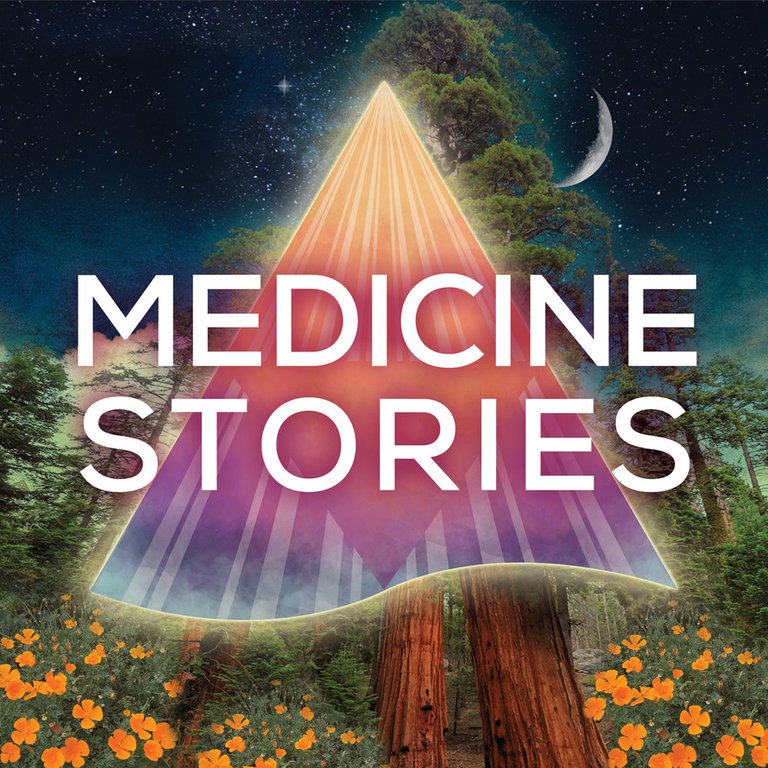 GROUND SHOTS PODCAST
Kelly Moody is @ofsedgeandsalt on Steem. Her website details an audio project 'that features conversations and storytelling about our relationship with ecology through the intersections of activism and creativity. This includes field recordings of folks in their element, music recordings, interviews, story captures, and more.' Highly recommended.. @riverflows is a Patreon of her work. Check out her podcasts here!

Got a great podcast to share? Drop in the comments for an upvote from us!

Oh, and if you're wondering what tags to curate? Our curators look at most of these tags and much more! Check out www.naturalmedicine.io for a full list of supported tags.
| naturalmedicine | health | healing | yoga |
| --- | --- | --- | --- |
| spirituality | herbalism | homesteading | innerblocks |
| vegan | meditation | wellness | cbd |
| qi gong | keto | tai chi | herbs |
Thinking about writing a #naturalmedicine post this week? We have upvotes to burn and will resteem the best of you to nearly 1,000 followers! Go you! We're also resteeming on our @uplotus account, so go give that a follow too! That's the one where you'll see the LOTUS rewards.
All the curation and author rewards in LOTUS for this post will be burnt to help the ecosystem.

We need YOU! Please consider delegating to help keep this collective going. The minimum entry for membership is 20SP (free for members under 150SP), and helps give YOU upvotes, contests, meditation sessions, an awesome discord support group, and so much more!
50SPII100SPII200II300SPII500SPII1000SP