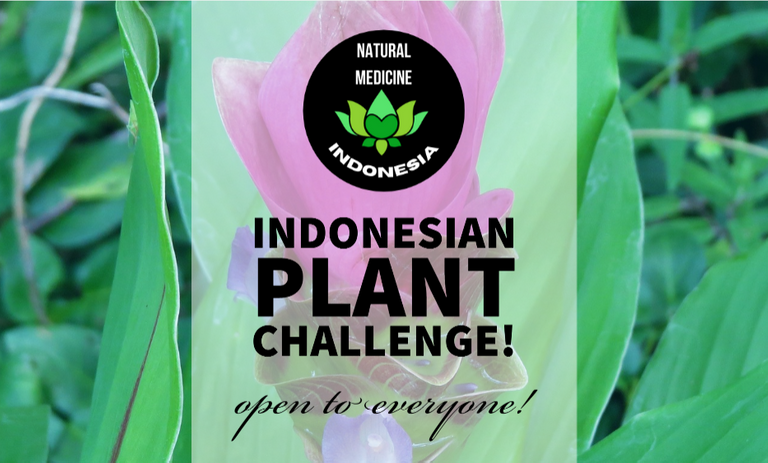 We have been LOVING the natural medicine content from Indonesian users on HIVE! From ancestral plants to cooking, to meditation and gardening, we're seeing the BEST Indonesia has to offer on the wellness and plant medicine theme! These challenges are to help spread the word and bring support for Indonesian users of the #naturalmedicine tag and of course the #lotusindonesia tag!
However, this fortnight (until the 17th of May) we're doing something slightly different! You need to choose one of the following ten herbs and write a post about it! We have two sets of HIVE prizes - the first prize of 25 HIVE will be to an Indonesian user only, and the second prize of 15 HIVE will be for non-Indonesians. Depending on quality and amount of entries, we might offer more HIVE. If you are an Indonesian speaker, head over to @lotusindonesia for an Indonesia translation of this post, brought to you by @anggreklestari!
Turmeric or Java turmeric (yes, they are different!)
Ginger - any variety, but be specific about the one you choose
Tamarind
Cloves
Kaffir Lime
Pandan
Cummin
Galangal
Nutmeg
One Indonesian plant of YOUR choice
HERE ARE A FEW IDEAS TO GET YOU STARTED
**Please don't simply copy information we can easily search on the internet!!! And try searching via Hive Searcher for other posts about this plant, as we'd love to read something DIFFERENT and unique!
Post Ideas
How might your chosen herb be used in beauty or spa treatments?
How did your grandparents use this traditional herb or plant?
Experiment with this herb as a recipe for the first time
If you've visited Indonesia as a traveller, explain your experience meeting this particular medicine or plant
Write a healthy recipe using one or more of these plants
Experiment with cooking an Indonesian #plantbased dish for the first time - you could even enter it in the @naturalmedicine Plant Based challenge for that week for @justinparke to curate!
Do you grow this plant? Explain #gardenjournal
We Prefer
Original content
Clear, original photos (please no more than FIVE)
Original stories
Well formatted posts
A Few More Rules
Use the tag #lotusindonesia and post in Natural Medicine community OR www.naturalmedicine.io
Reblog and upvote this post
Comment on at least FIVE other posts in the Natural Medicine community AND particularly using #lotusindonesia tag
Invite two other users to join in
Paste your entry underneath THIS post.
Due Date & Prizes
Last entries by 5 pm Indonesia time, 17th May
We may have ONE winner or share amongst a few winners, depending on how many we get and the quality. Challenge may be extended if not enough entries in the first two weeks
Excellent posts may be nominated for OCD votes
We will reblog good content with @lotusindonesia, and @naturalmedicine, @uplotus and @lotushares might also upvote/reblog your work for more exposure.
Tips may be given by @naturalmedicine for excellent content.

Earn Instantly For Writing Natural Health Content

Earn LOTUS and HIVE rewards for sharing your natural health content on www.naturalmedicine.io. If you don't already have a HIVE account, you can sign up for FREE here. We support writers sharing about medicinal plants and other healing practices written by Indonesian content creators. Read more about it here.

DelegateIICommunityIIDiscordIILotuschat