I started my second phase of Iron Shirt training 4 weeks ago. This phase involves a new set of QiGong/NeiGong and conditioning your body by hitting it from shoulders to legs with a brush made of steel rods. The brush weighs about 1kg but being a brush it spreads the impact and does not create bruises when use properly.
Entering level 2 steel brush training
The first level lasts 30 days and involves a body pressuring technique from the Mian Quan style taught at Wu Xing Dao Kung Fu. I'm now entering level 2 for another 30 days which differs from level 1 from its breathing technique while using the steel brush. The idea behind this is train your body to cope with hits from an opponent regardless of whether saw the hit coming or not.
People who saw me doing the training often asked me if it hurts. I would be lying if I said it does not but the pain is not like someone punching you hard but more like receiving a good slap. You are mainly hitting parts of your body that are protected by muscles not to bones directly (like your shin). But having more slender arms and legs, I occasionally hit to less protected area and that hurts. Iron Shirt is a body conditioning technique and as such you want to hit as hard as you can cope without damaging your body, so there is some level of pain. At the end of a session, my skin does get red as seen below.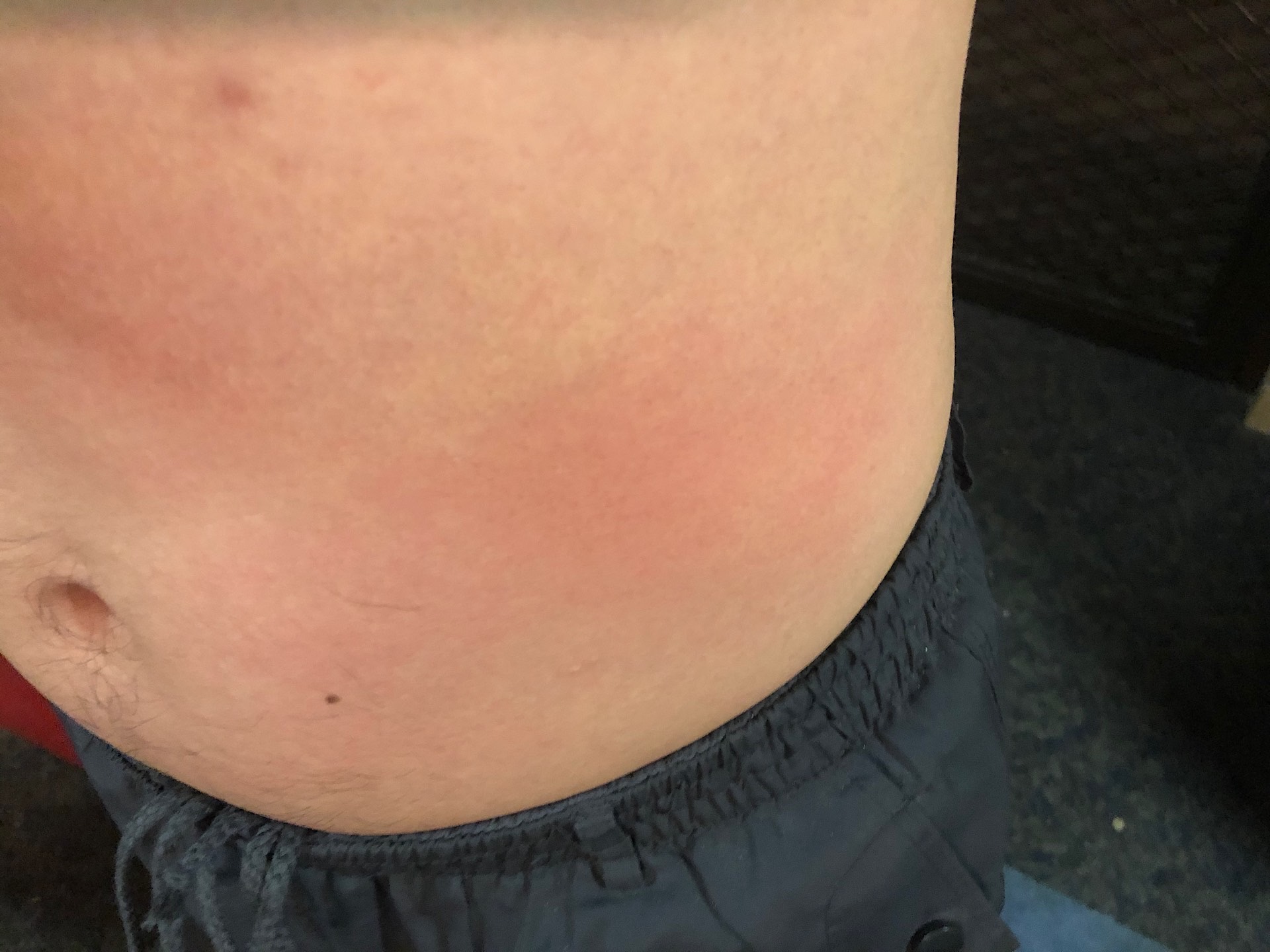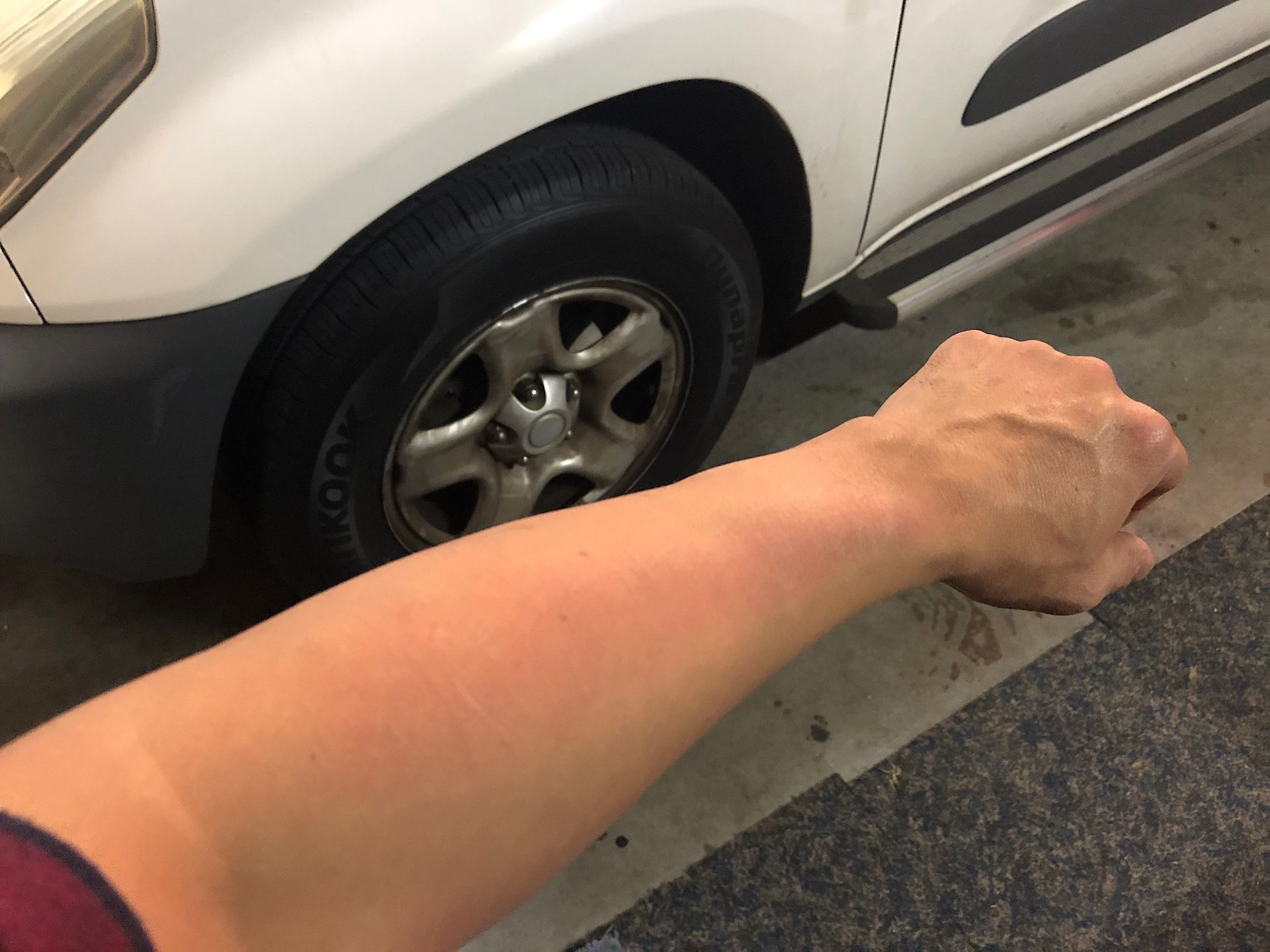 As you progress in the training, week after week you do feel less pain but that also means you will tend to hit harder so the pain actually comes back. But it's a pain that does not last past the training, apart from the occasional accidental hit onto the bones.
Occasionally, after the initial Qigong and steel brush session, I would end with a session of Falun Gong or other QiGong exercises. Iron Shirt steel brush is very different from last year Iron Shirt Neigong, it's more external but I can still noticed a good health benefit to it. I feel more energised and the energy I feel from last year training is even stronger after this.
Modifying my homemade steel brush for steel jacket training
The steel brush I made for my training works great, however, I felt that the handle was slightly too fat and too straight so for a better grip I decided to modify its shape. Here is a before/after shot.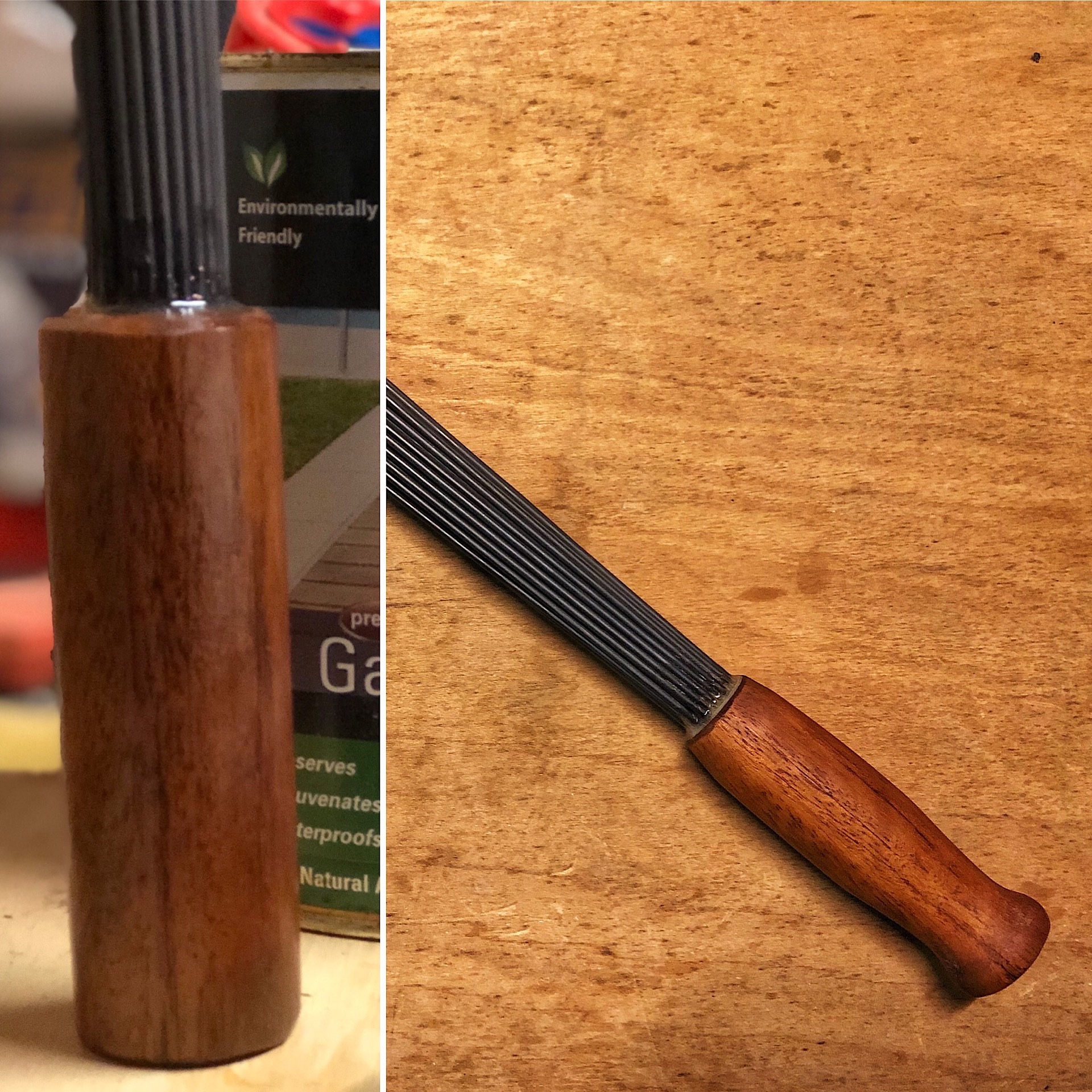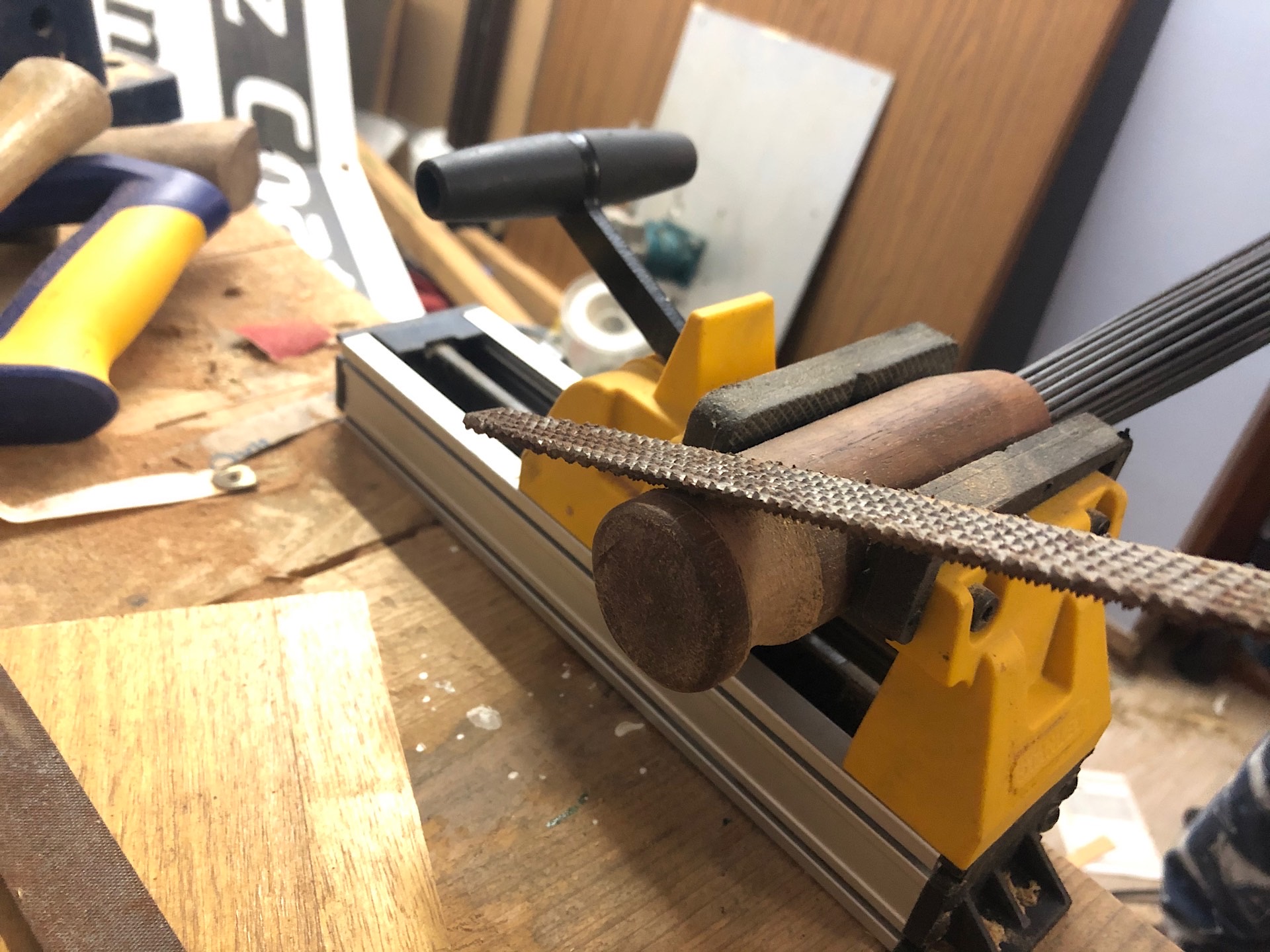 First, I used a half round coarse file to start shaping the handle to a rough shape.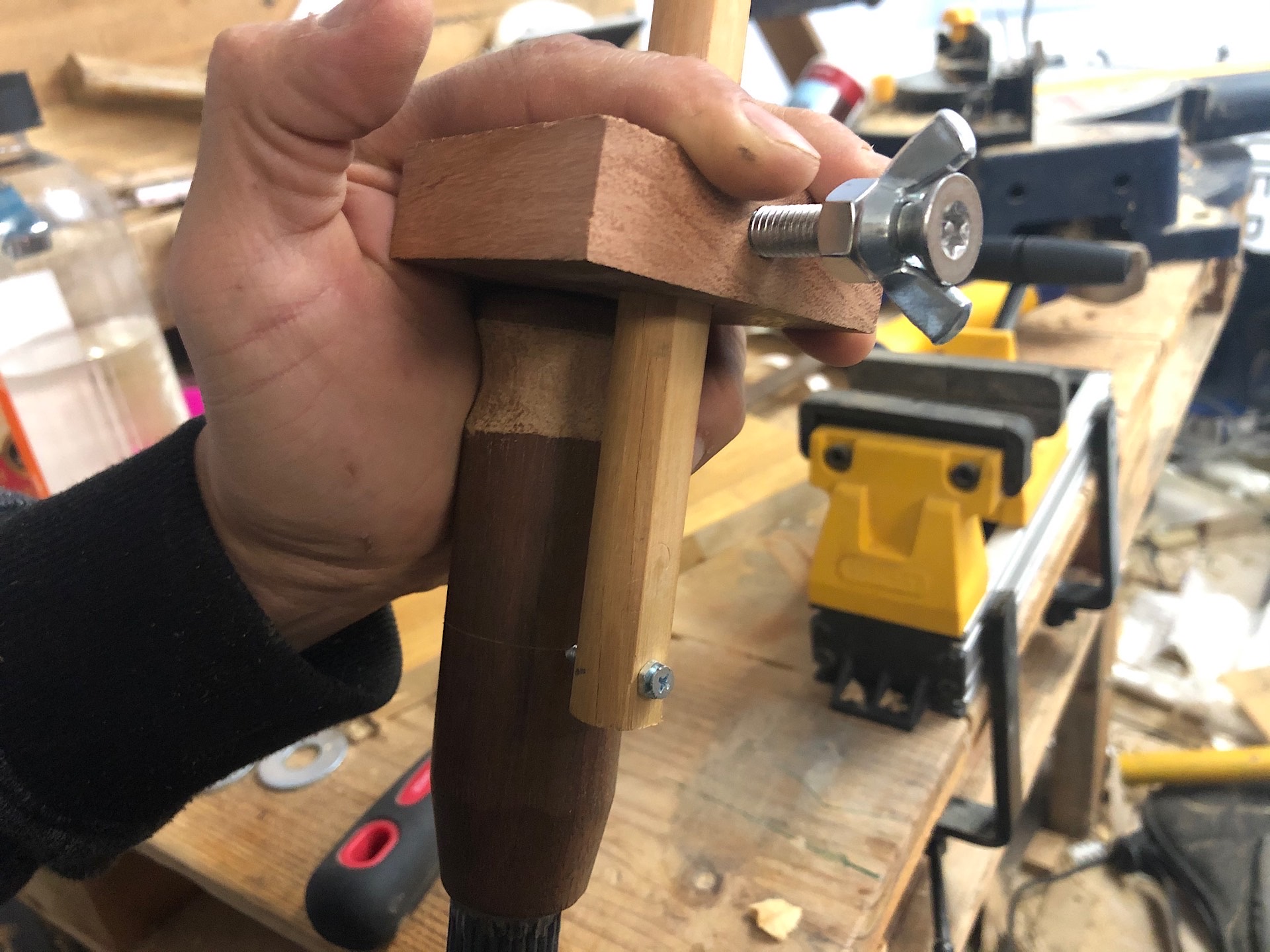 Using a homemade marking gauge, I traced some lines around the handle to prevent me from filing the handle too far up or down.
The coarse file is great for quickly removing material but it leaves deep marks on the handle but that's OK, I can smoothen the surface later on.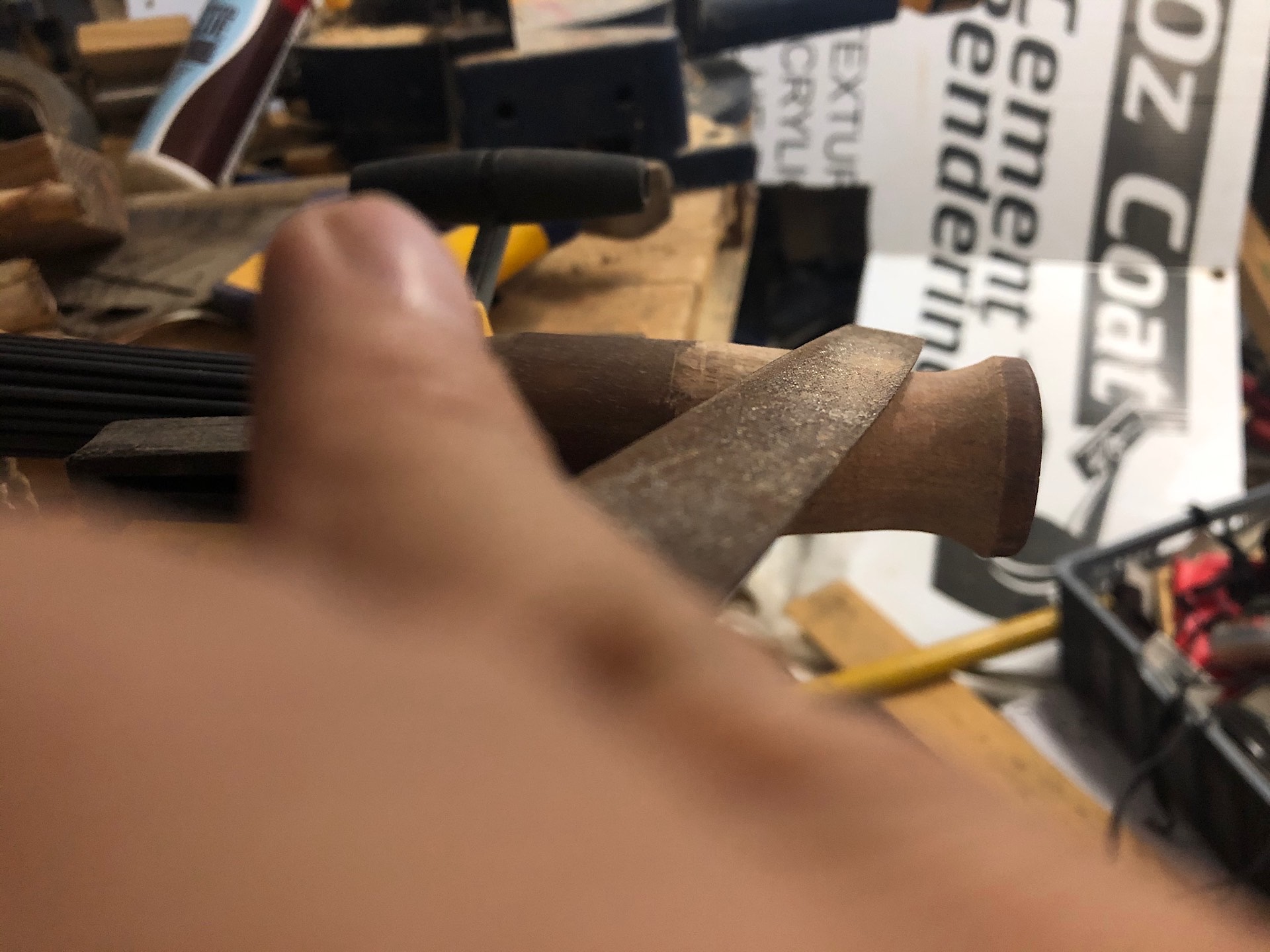 After spending a good amount of time filing the handle to an acceptable shape, I turned to a medium grit file to get a smoother surface and fine tune the shape.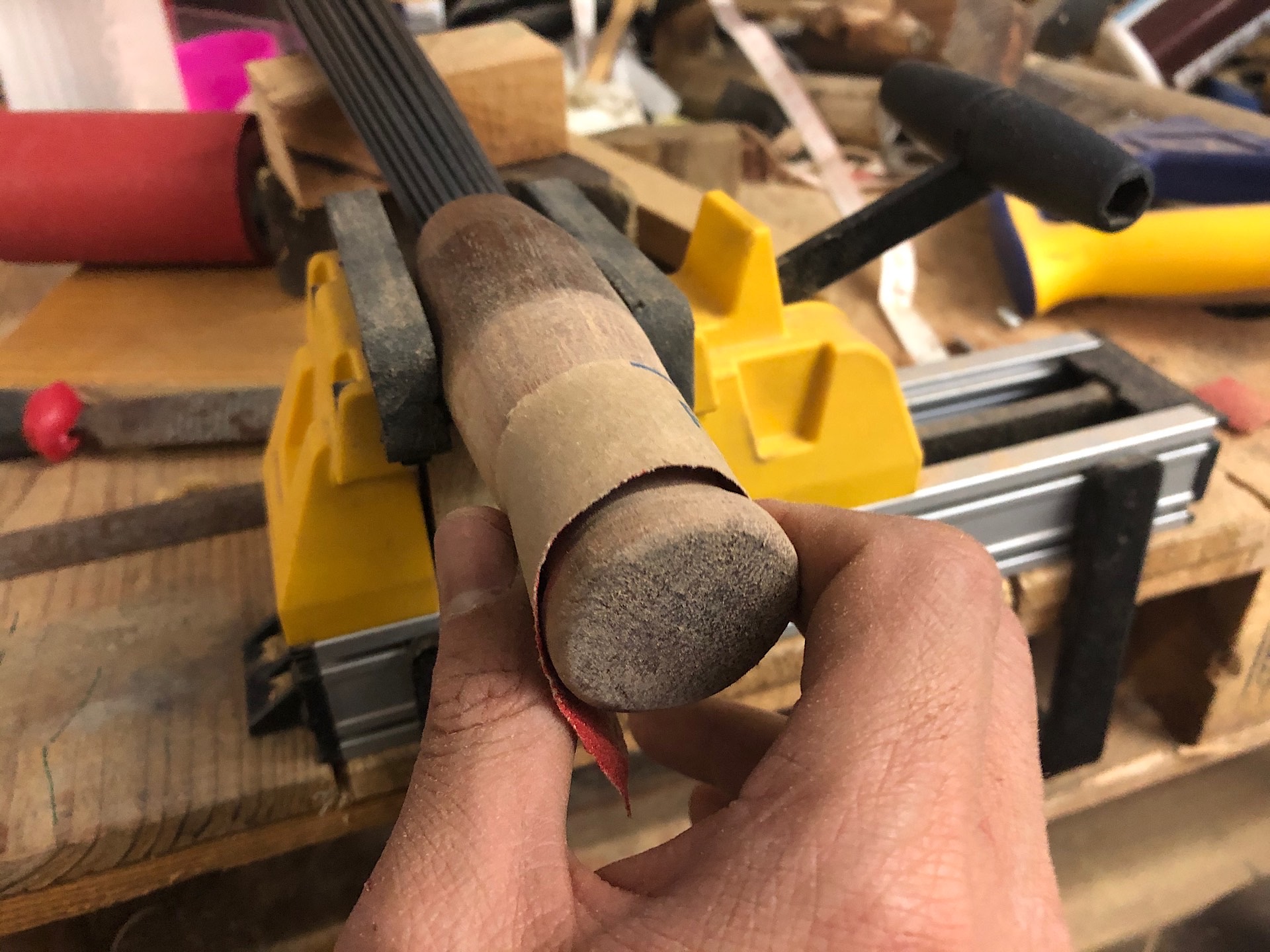 I then used my belt sander to reduce the diameter of handle and with a piece of 240 grit sand paper, I removed all the scratch marks from the handle and get an even smoother surface.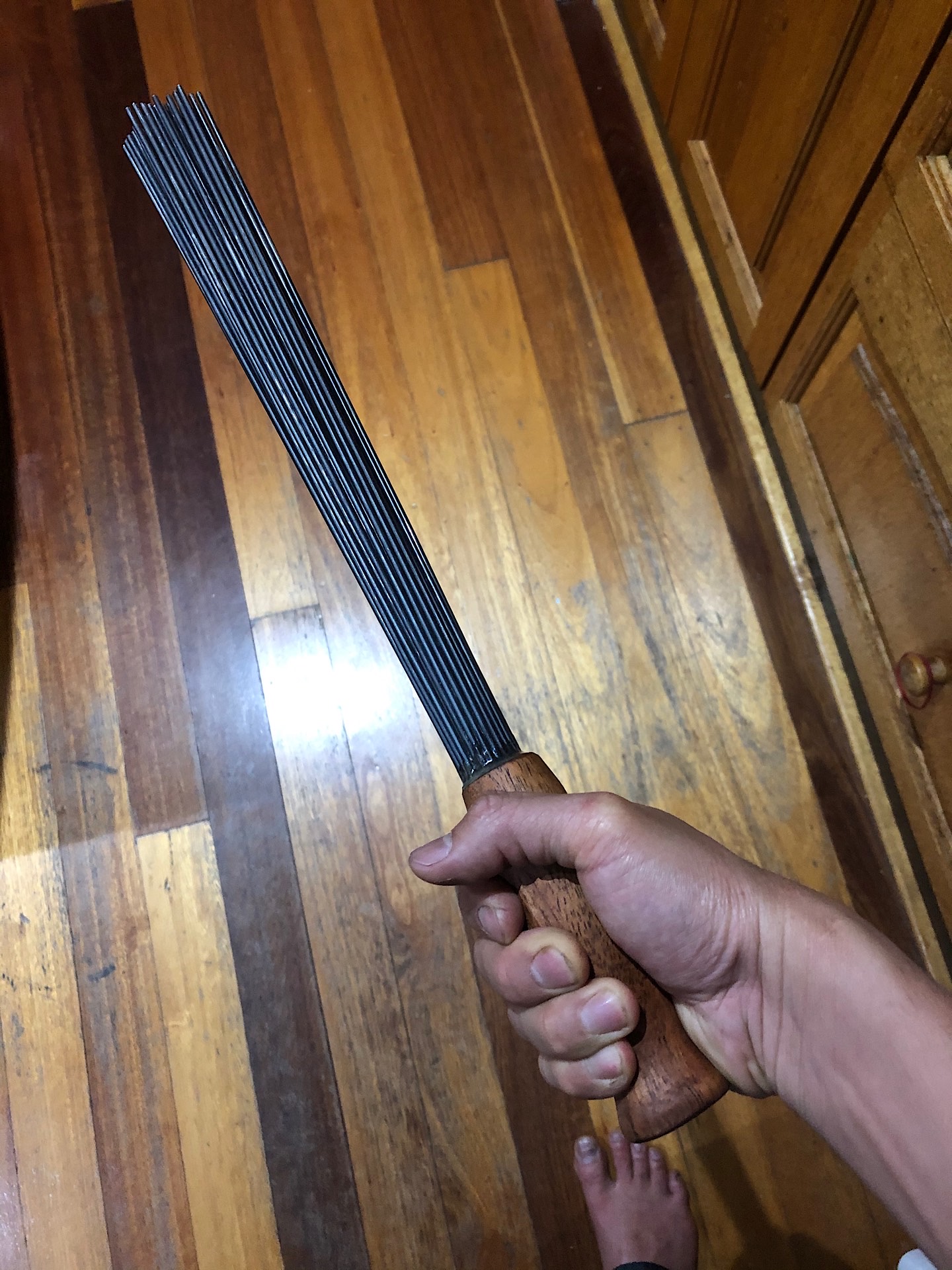 After sanding, I applied a first coat of natural oil which darkens the wood and reveal the beautiful grain. A second coat after 24 hours and my new handle was ready.