After a severe flash flood, my house has been under repair for almost 2 years now. Our backyard has been fixed and the garden has now recovered, there is still a bit of maintenance and cleaning work to do but we have started to harvest some food already.
If you are curious and want to see the evolution, here is the previous post when we started replanting the garden: Replanting the backyard after big renovations

My son has planted this cabbage and it's growing nice. We'll harvest it soon before it gets too old.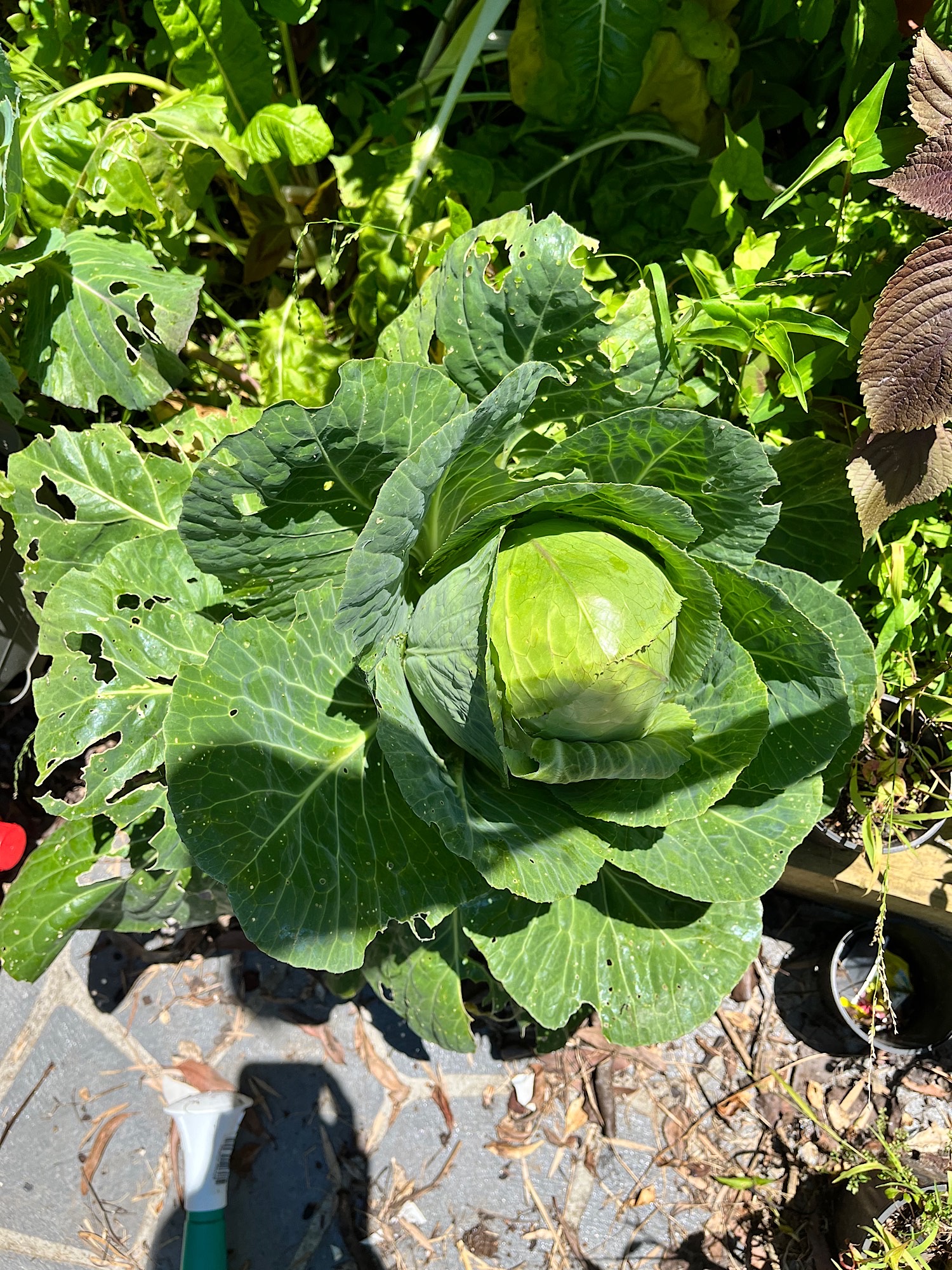 My wife succulents are spreading nicely too but we need to spend some time to remove the weeds that has popped between them. It's a lot of work but it will become worse if we don't do it now.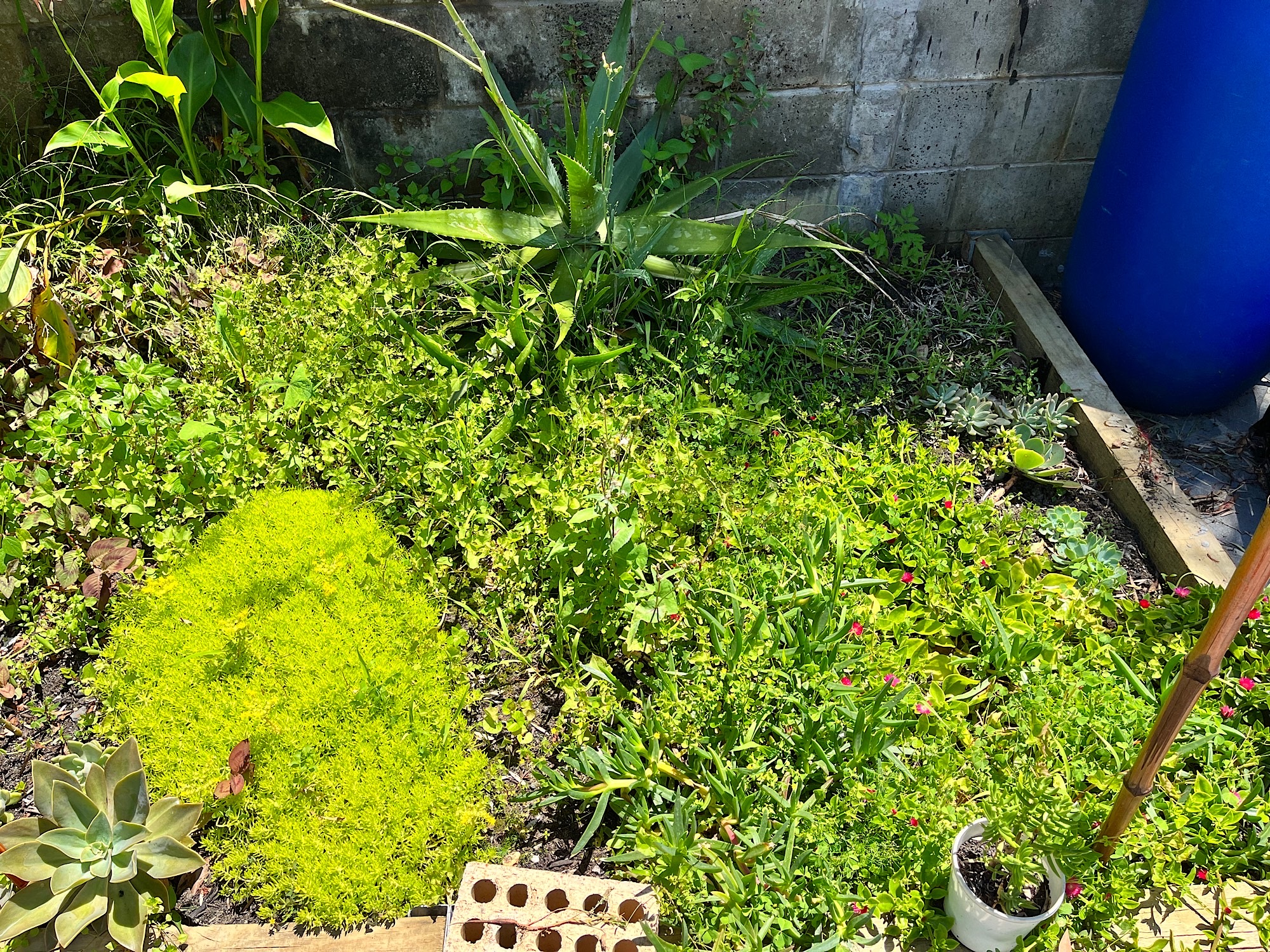 On the side of the house, after the reconstruction, we left a strip of soil to plant and here s a mixture of Lolot (Piper sarmentosum), Vietnamese mint and fish mint.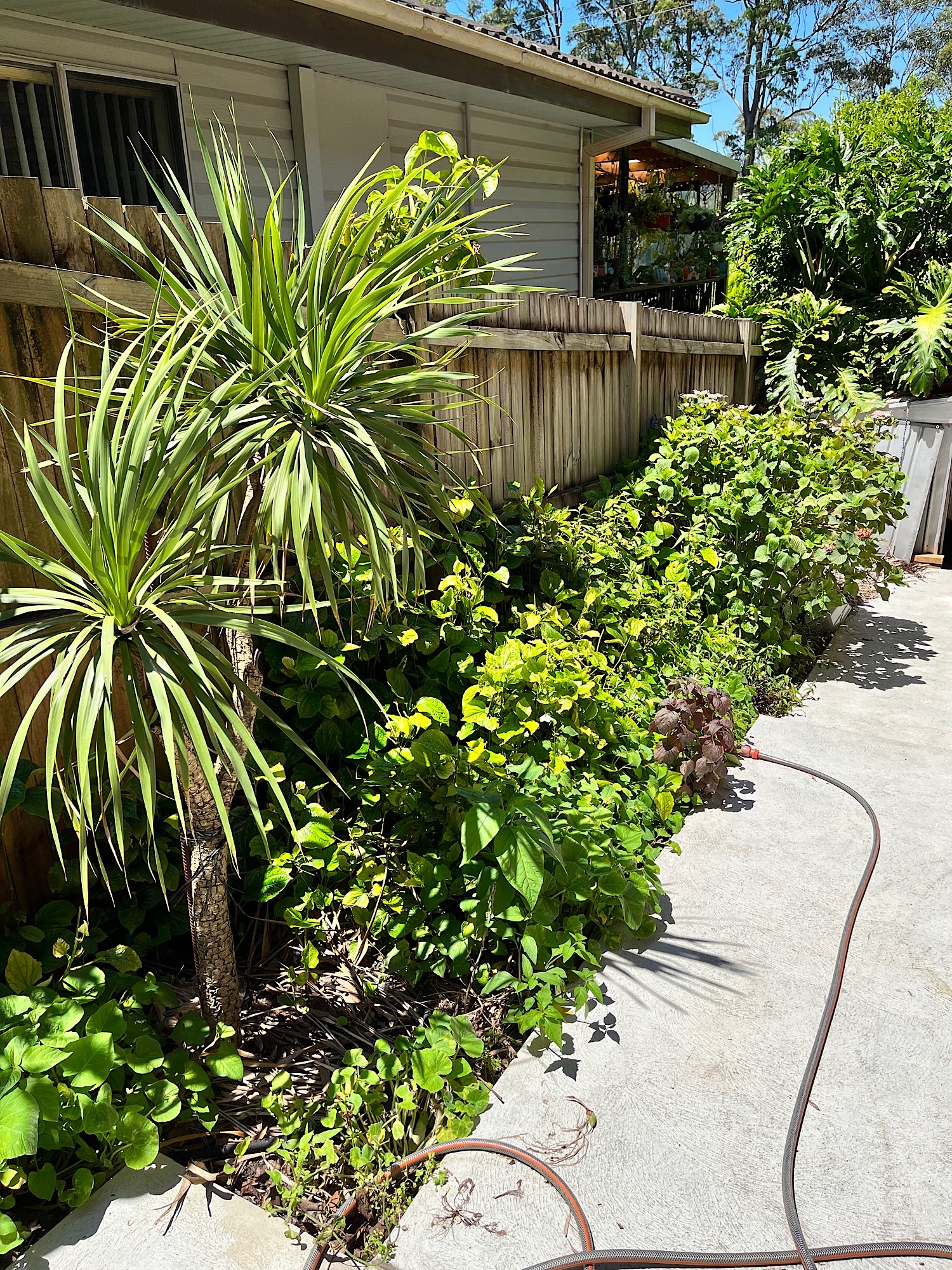 Here is what we call "lá cẩm" (Magenta plant), when cooked, it gives a purple color. We use it to give color to sticky rice to make sweet deserts.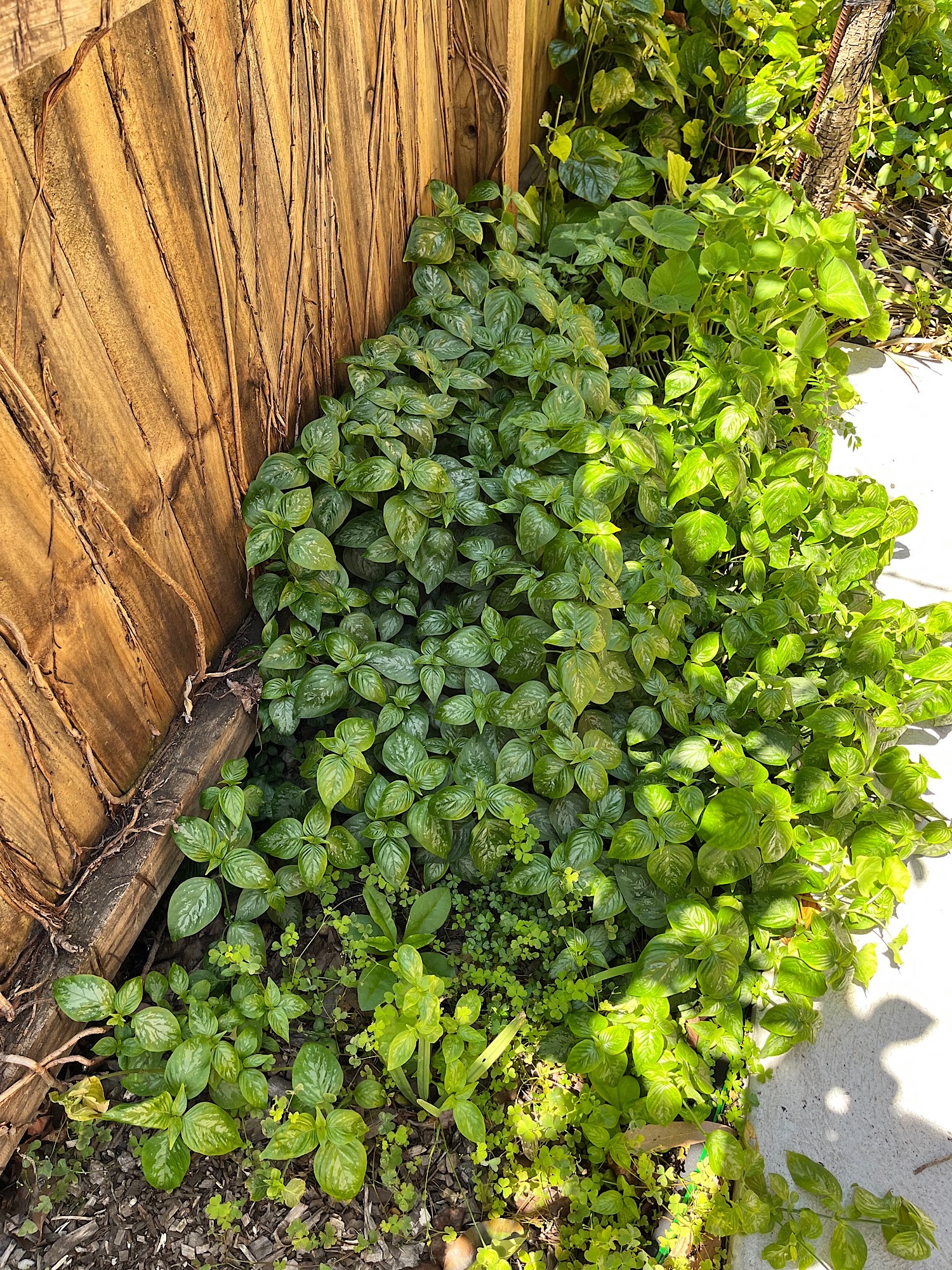 Further up is some mint in the foreground with a Yacón we thought have died but suddenly appeared out of nowhere.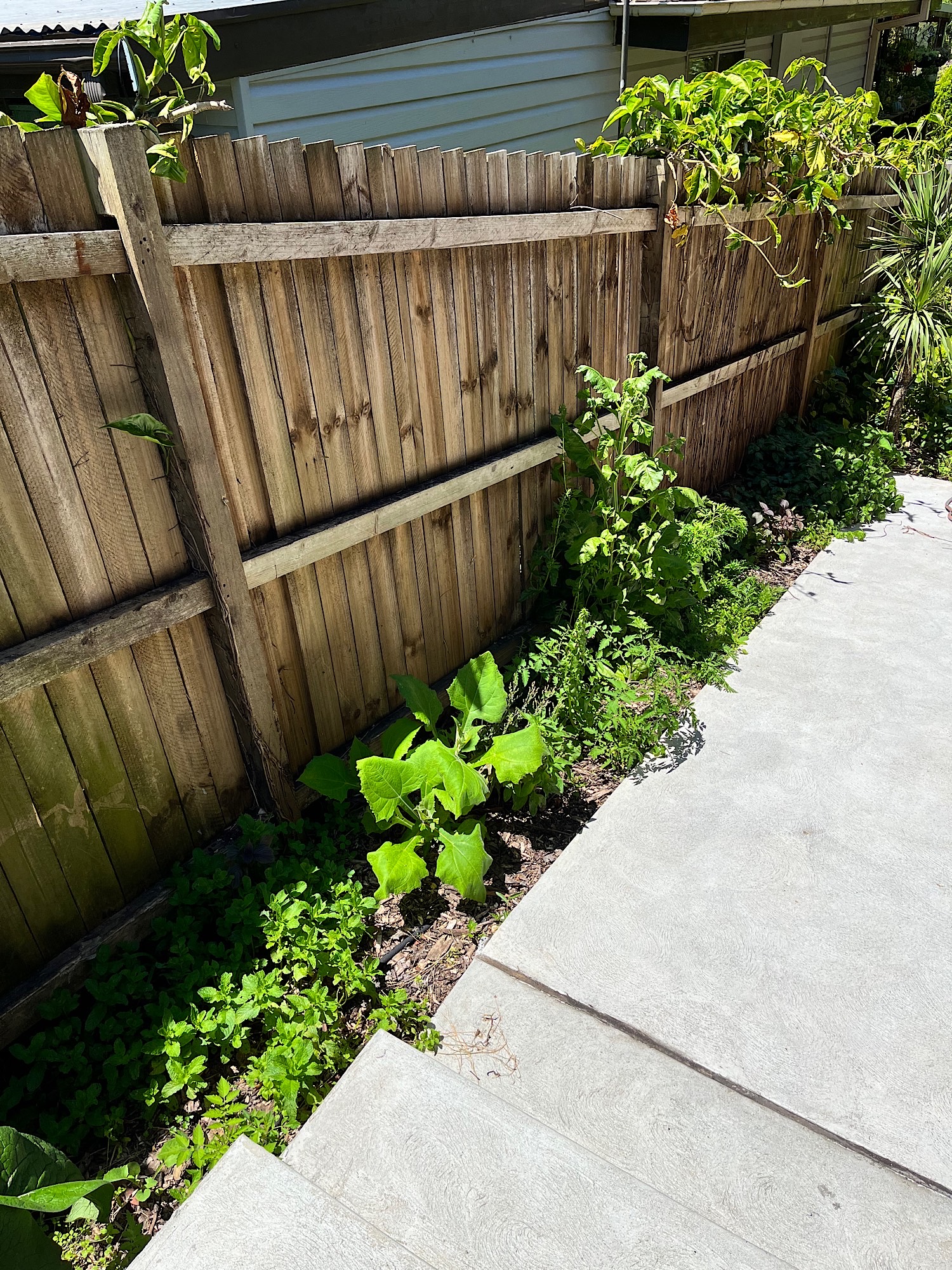 On the left is a red chili plant and on the right is a comfrey that loved being planted directly in the ground instead of the pot it used to be.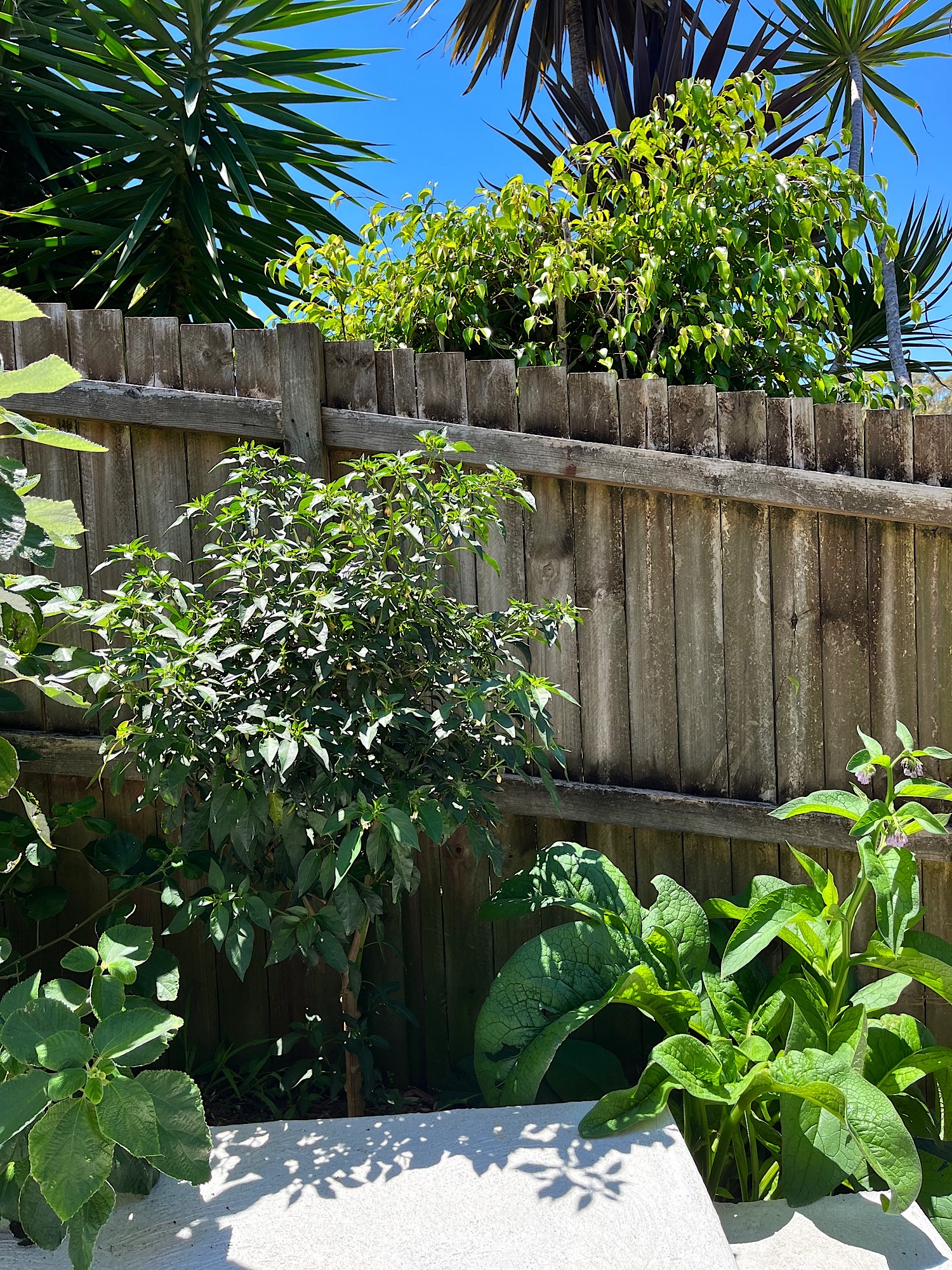 "Lá gai" is another vietnamese plant used for making sticky cake, the leaves are dried then turned into powder and cooked with other ingredients such as glutinous rice flour and tapioca starch. They give the cake a very dark green color.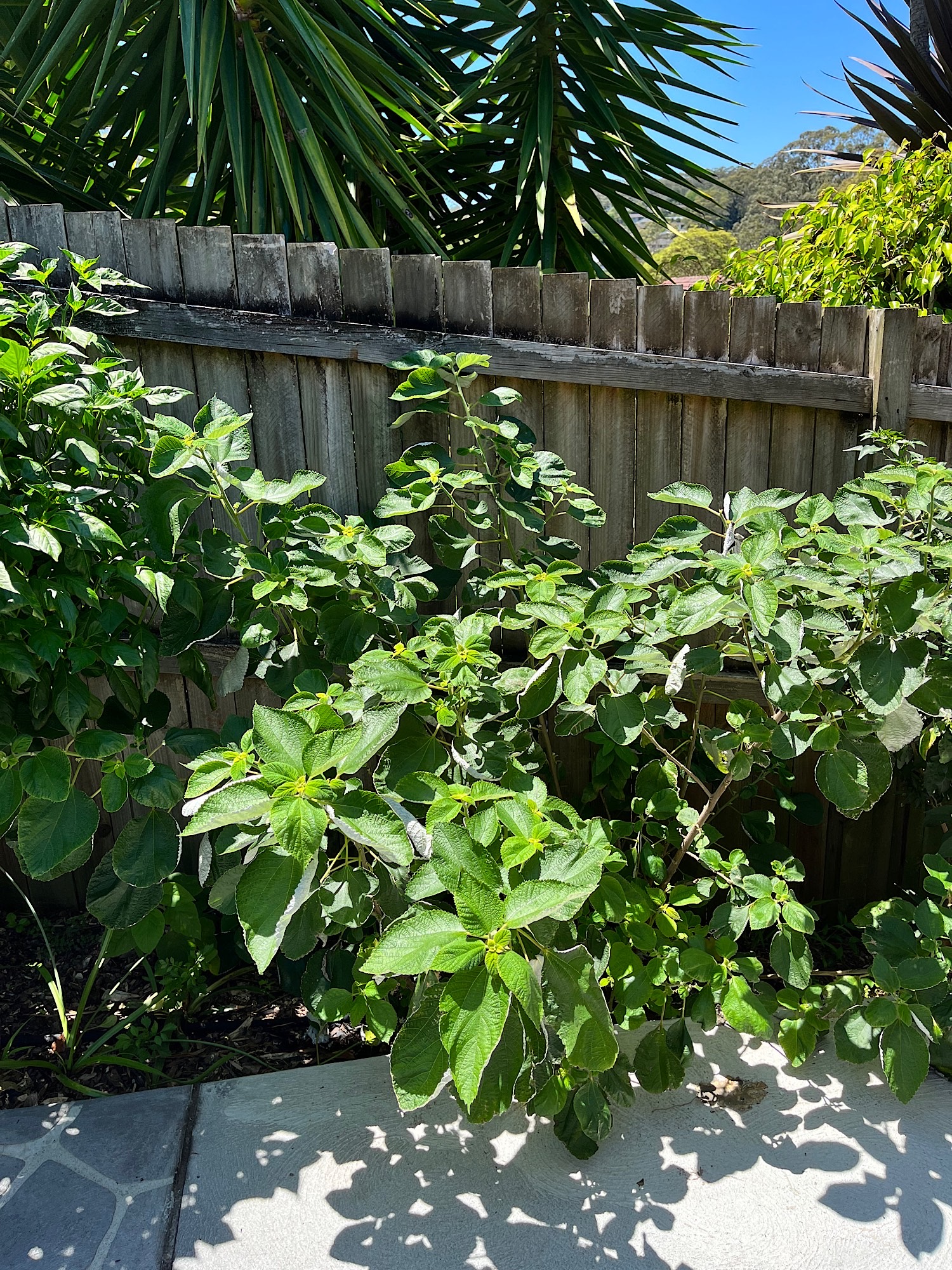 Here is the Aji Amarillo, Peruvian chili. They are taste like a mix between chili and capsicum. Fruity and sweet flesh and spicy core. During last summer, the Aji were getting weak but have recovered nicely since I planted them in the ground with some good addition of vermicompost and seaweed fertiliser.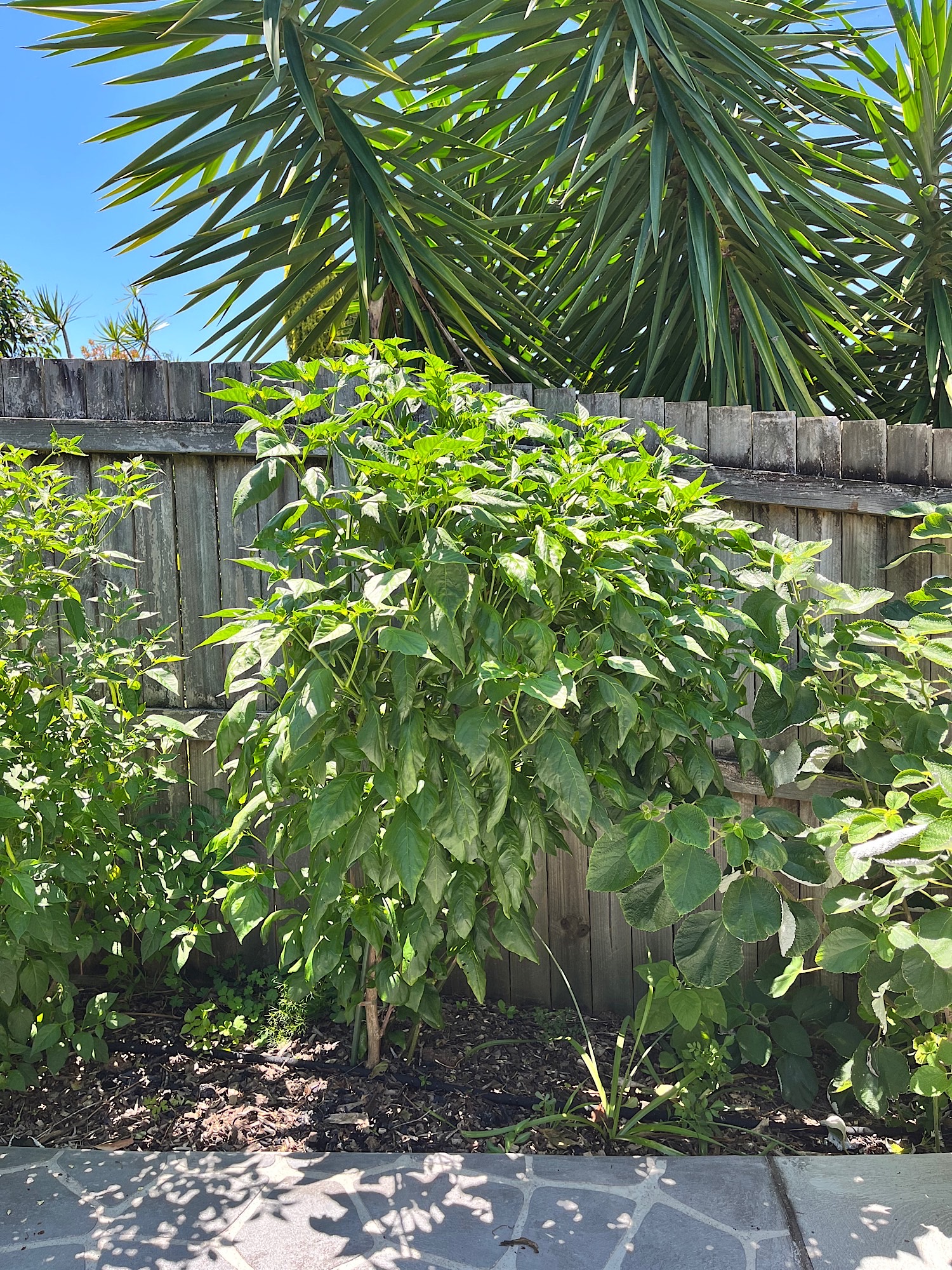 The sunshine chili are also thriving and are already fruiting abundantly.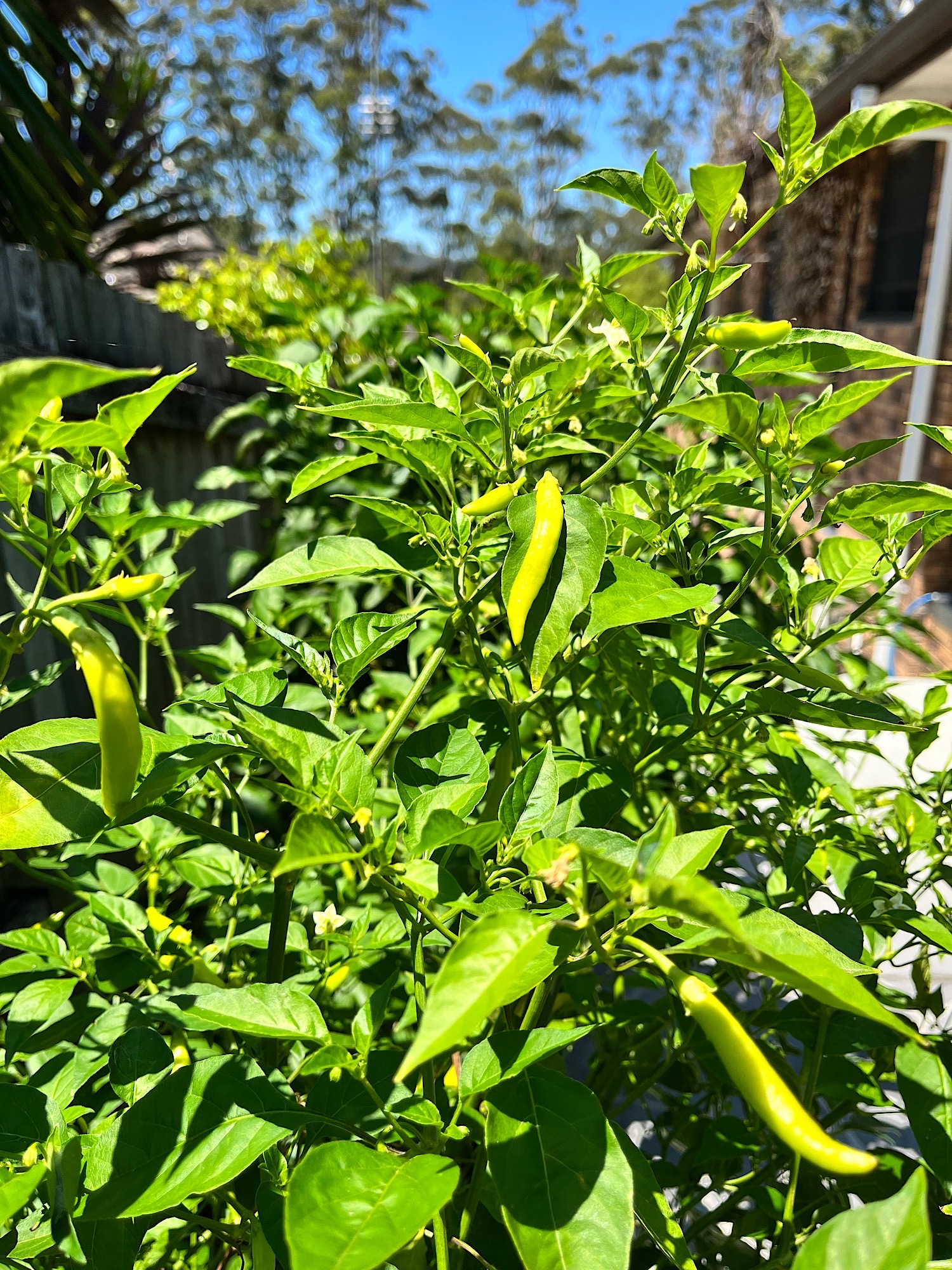 I planted a tropical lettuce a while back and this one just popped back up here. They are great for eating in a stir fry or raw.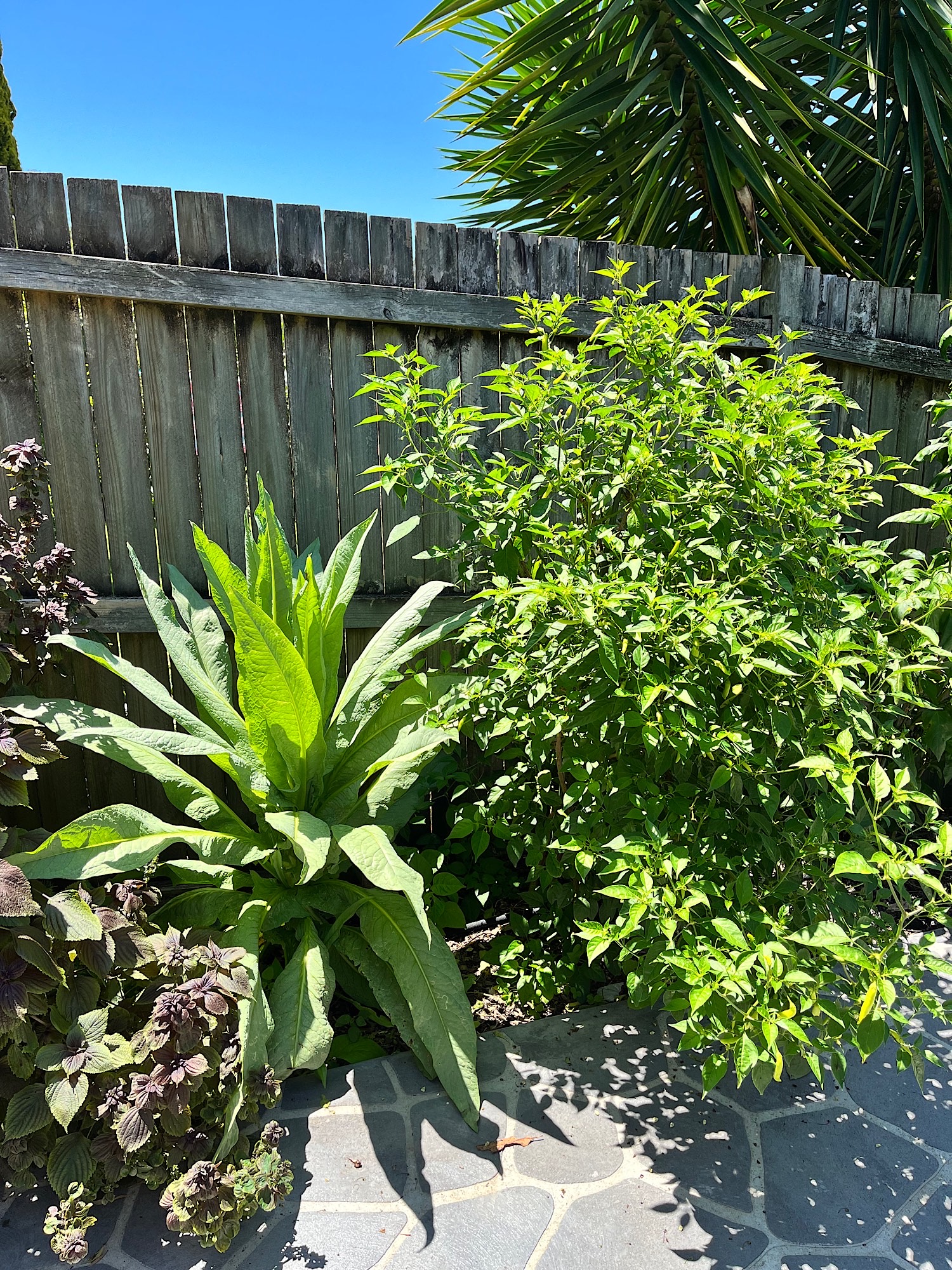 We had to sell our two mulberry plants in order to rip off and reconstruct the backyard after the flood but we kept one and replanted it here. It won't be fruiting a lot this year but I expect a good harvest next year. We're not sure if we're going to plant the banana plants though. Might just sell them.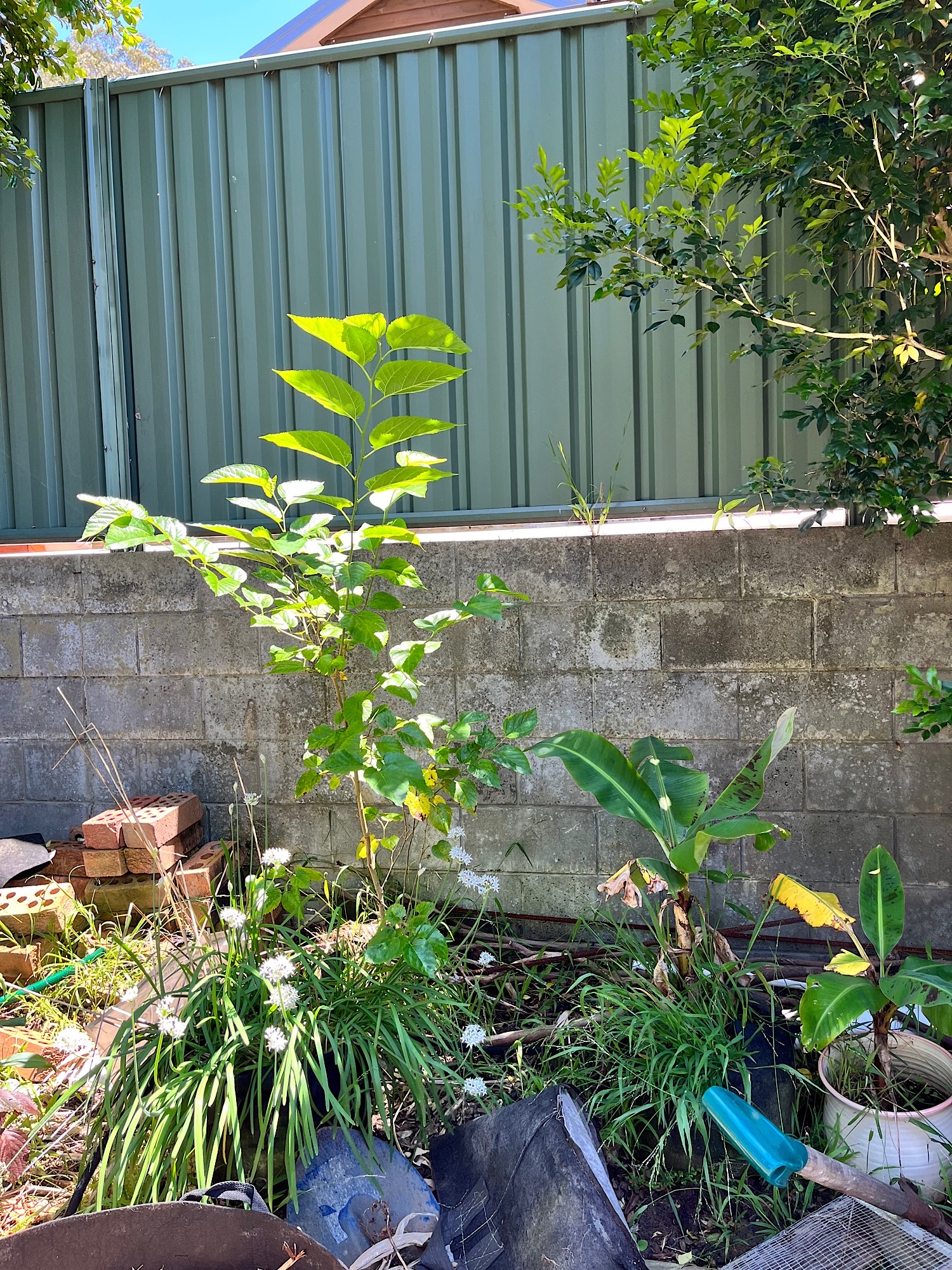 Here is our precious black turmeric. Used mainly for its medicinal properties. If I had more land I would grow much more and sell them since they are quite sought after.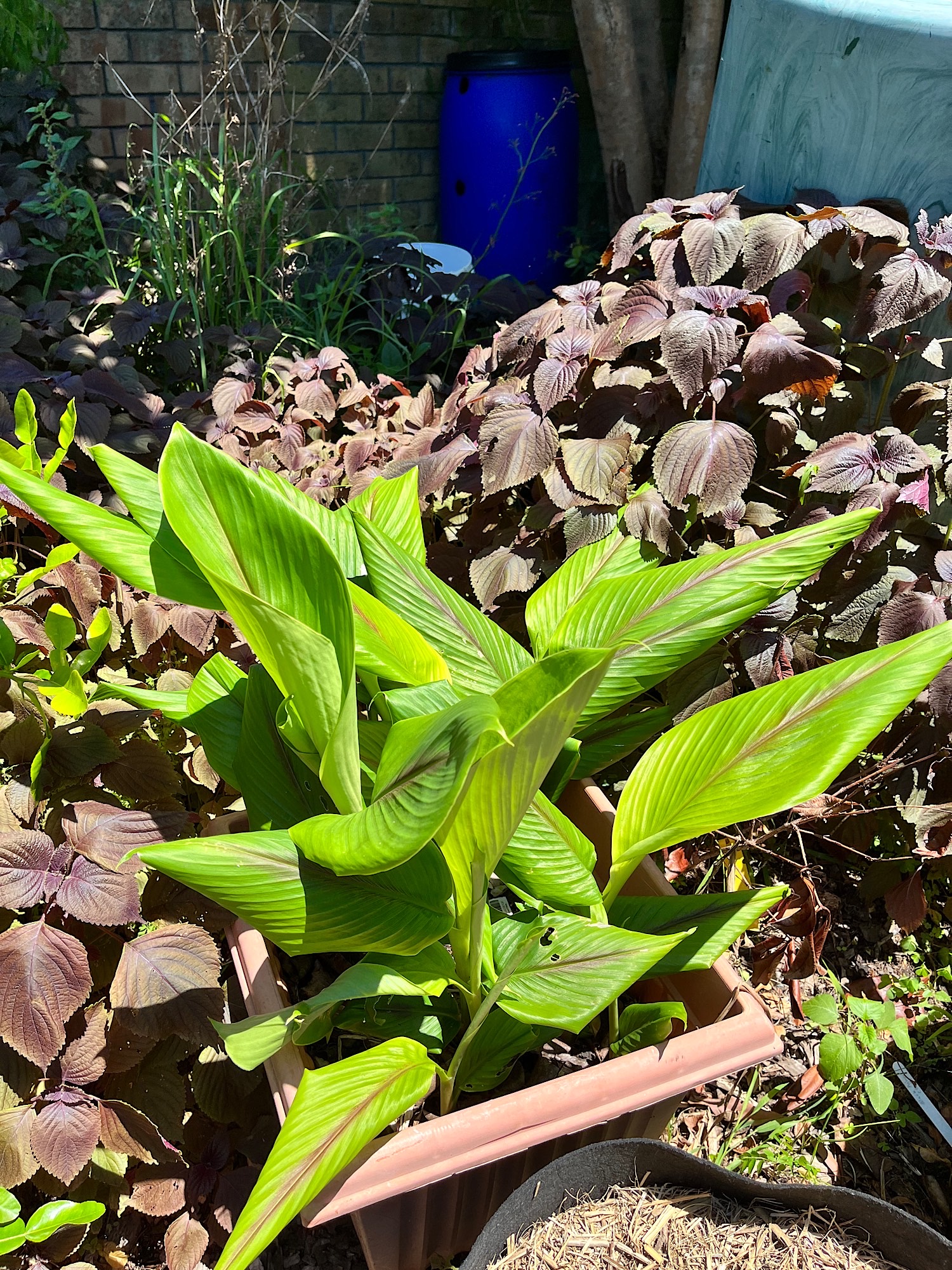 In the foreground are a bed of purple perilla almost covering a small curry leaves plant.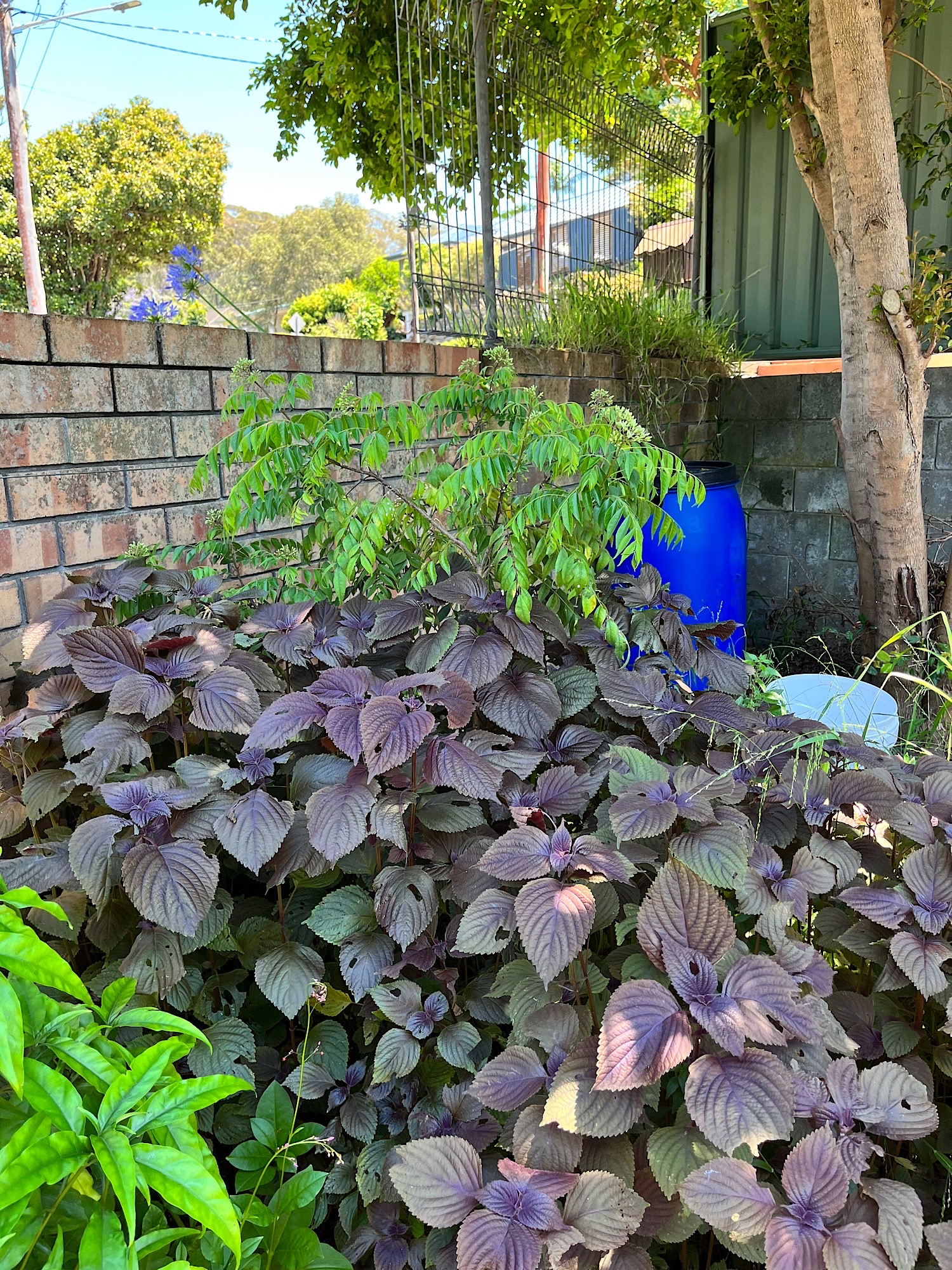 "Hoàn Ngọc" (Pseuderanthemum palatiferum) is the Vietnamese superfood / supermedicinal plant. There are claims that it can treat so many ailments. Can be eat raw.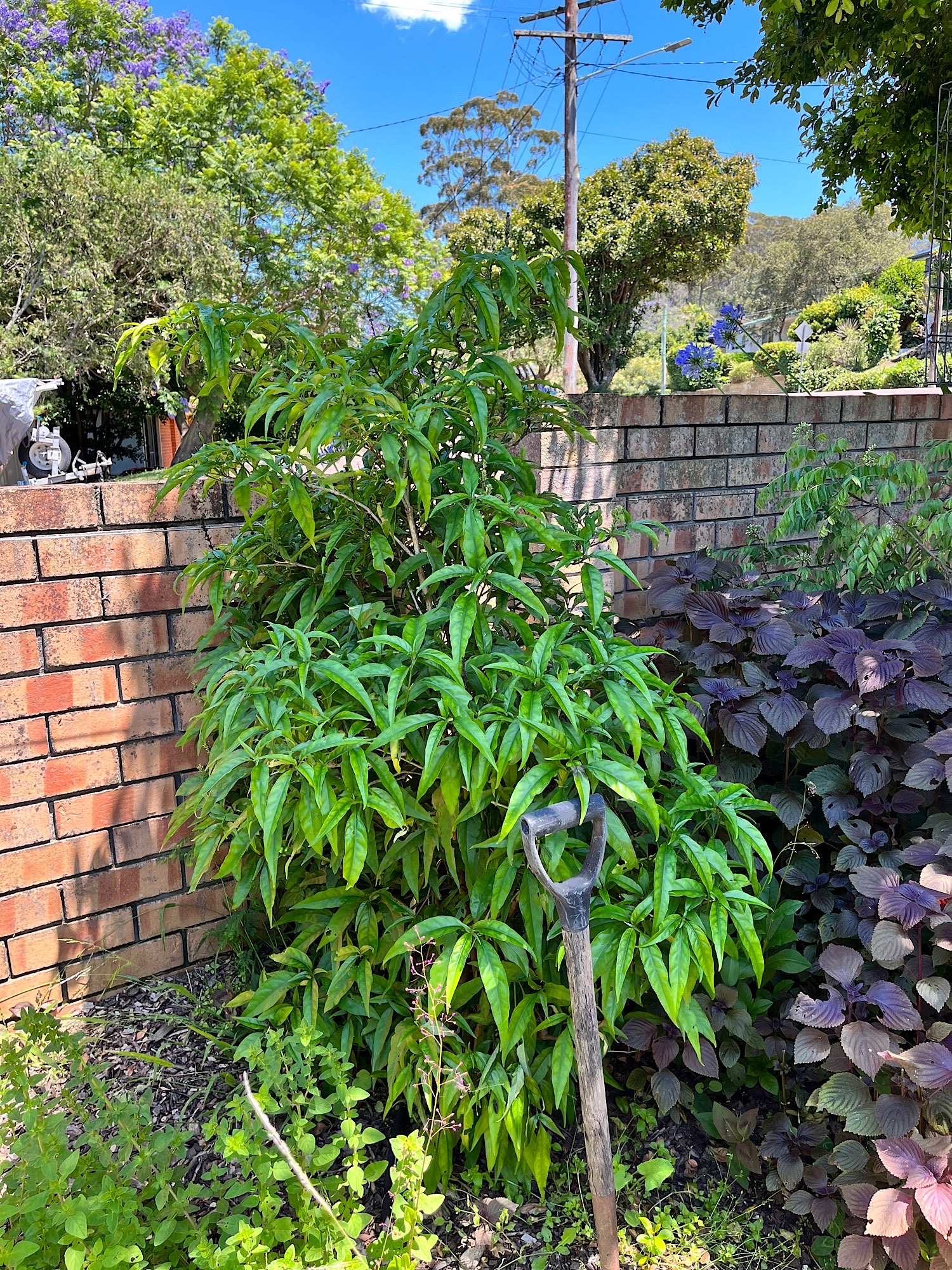 I don't think you need an introduction to the Oregano, it's a very popular herb. It loves its spot in new the garden bed.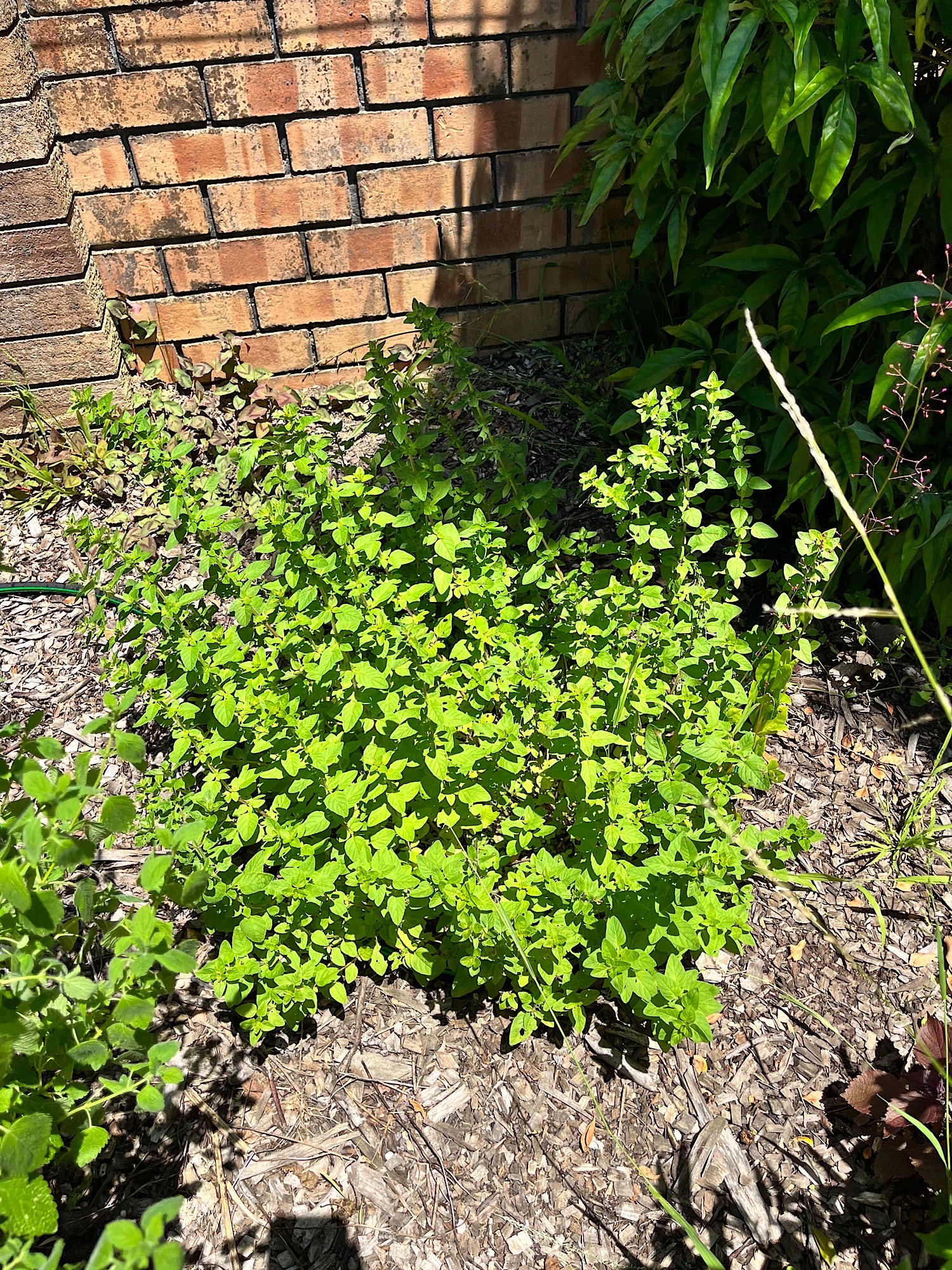 In random order you have lemongrass, beet, kefir lime, ginger and taro, most of which are in a grow bag.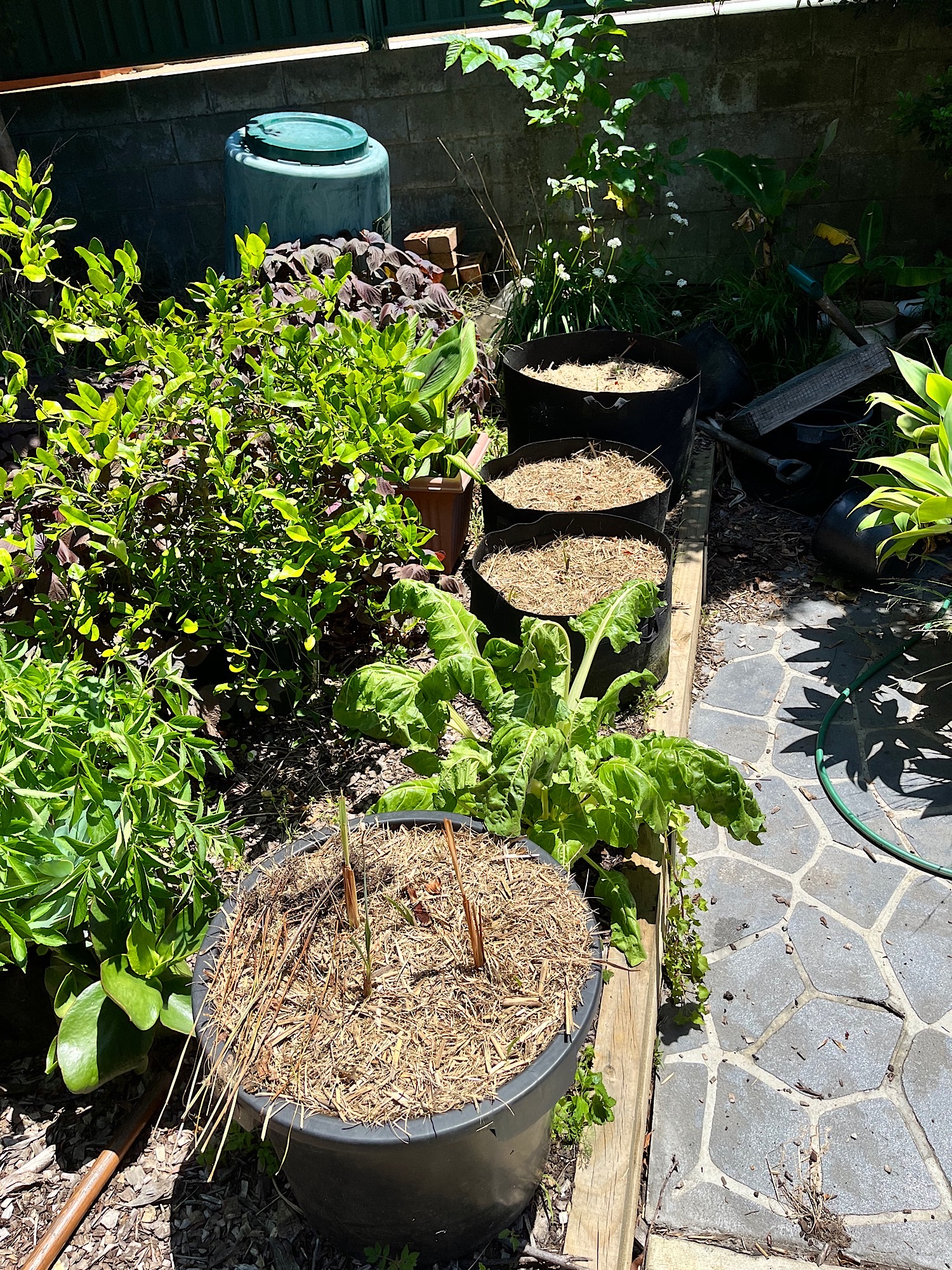 Our lemon balm are kept in a pot, I'm not sure whether I'll leave it in the pot or transfer it to the ground yet. Will decide soon.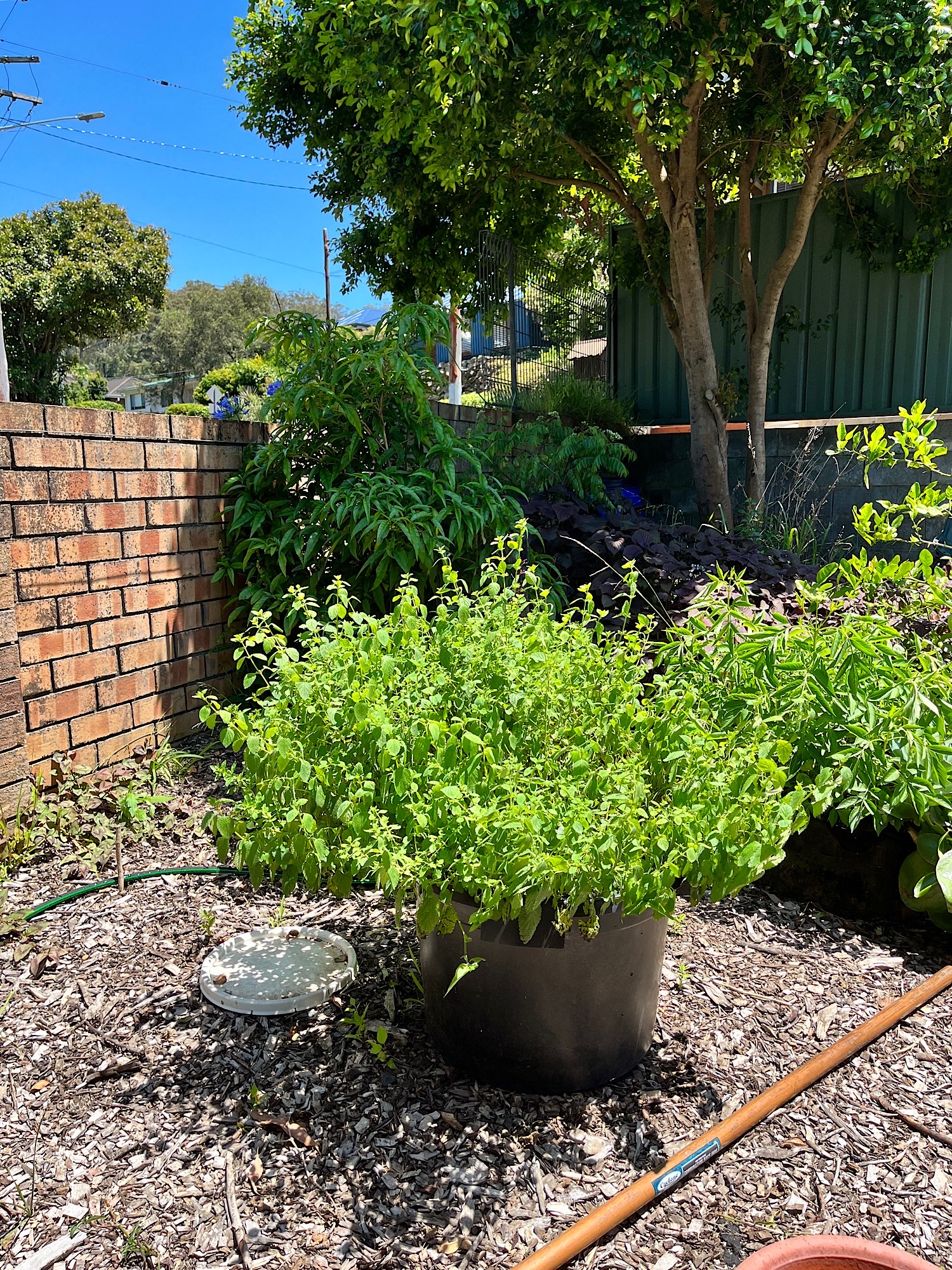 At the garden entrance, we planted some lavender and jade plant. Hopefully the jade plant will grow tall soon enough or else the lavender will cover it if we don't trim it lol.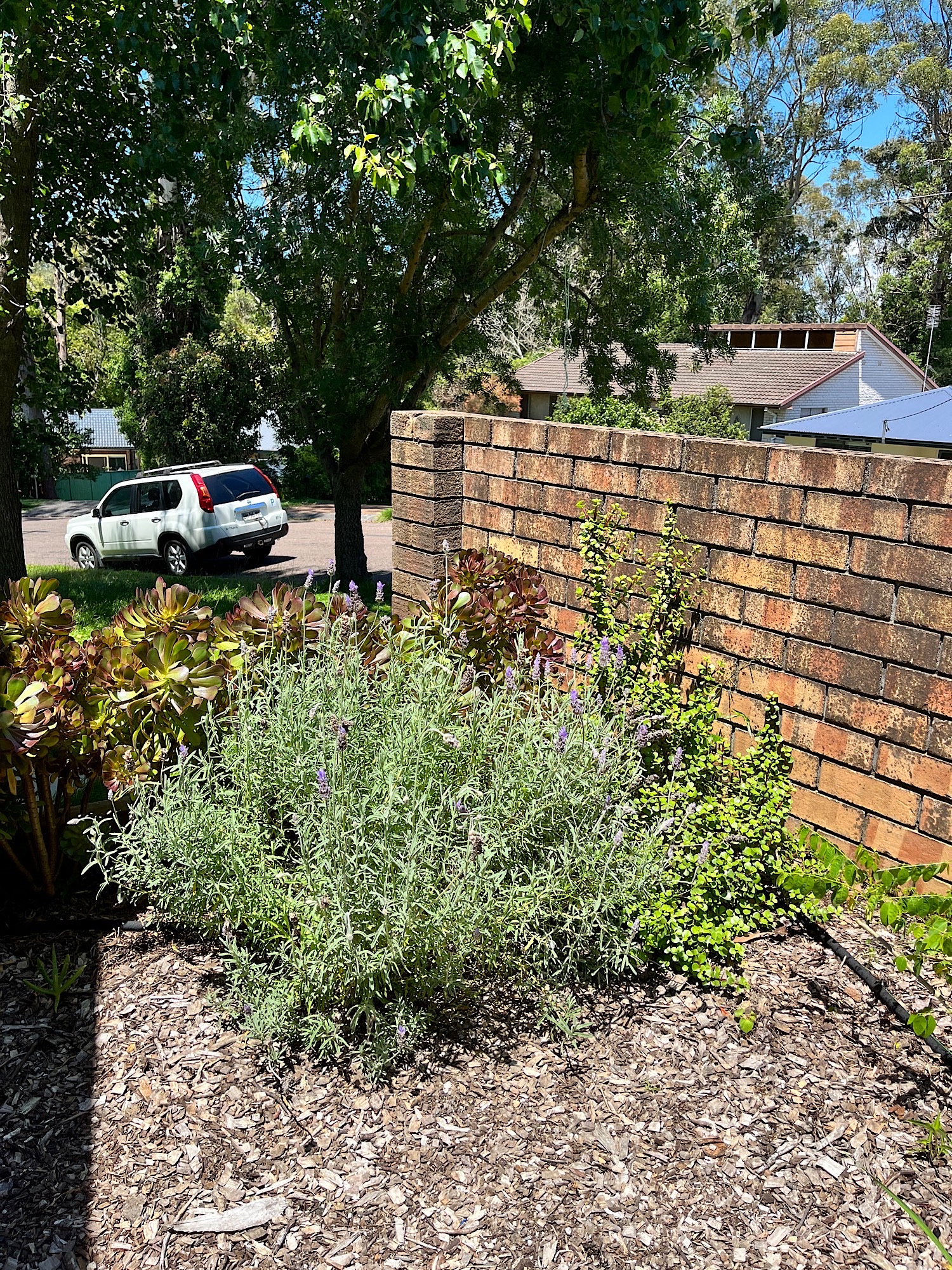 On the other side some succulents were planted to make a nice little wall.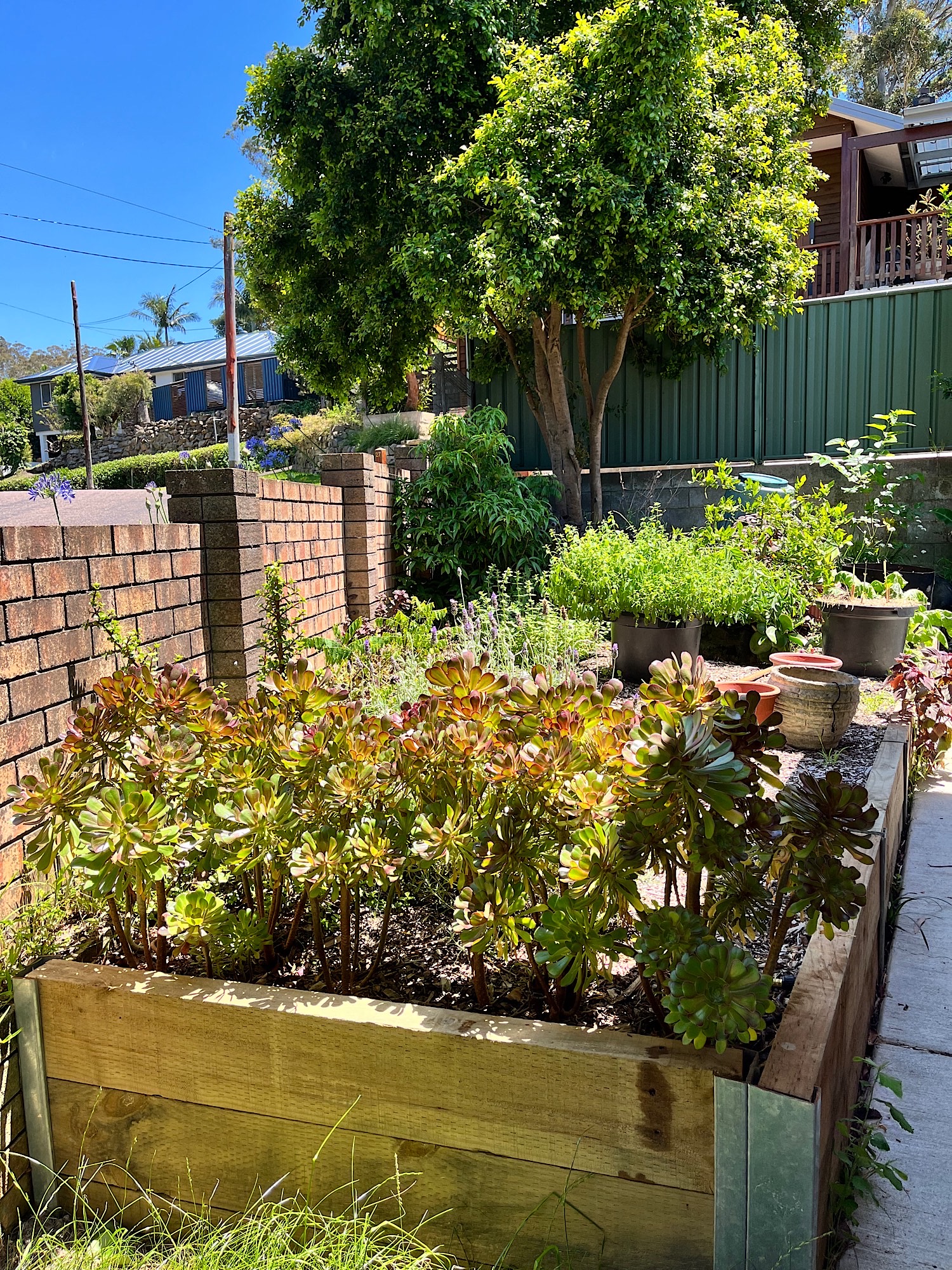 Finally, our good old Dwarf Tahitian lime is still strong.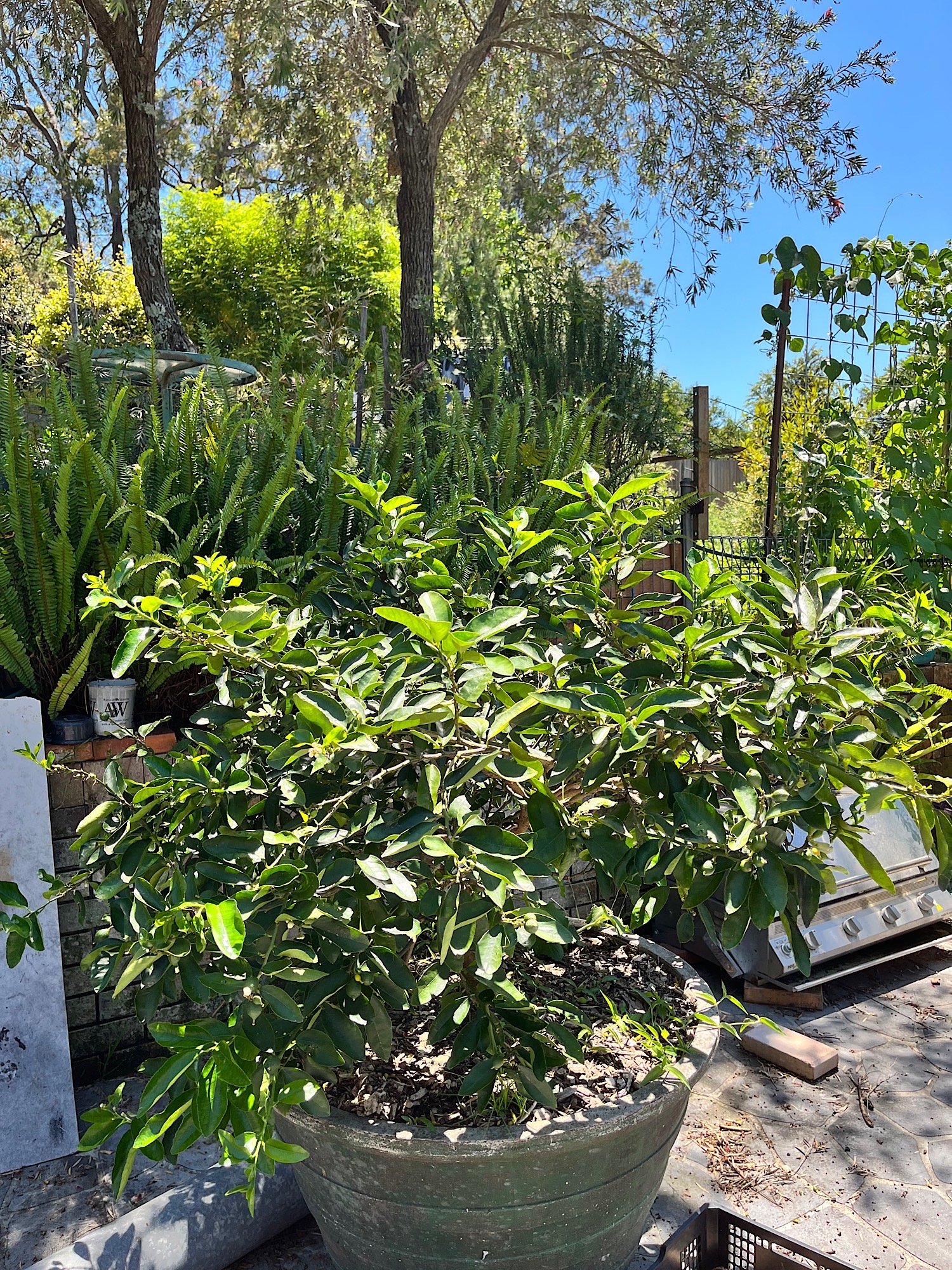 It's giving us fruits all year long.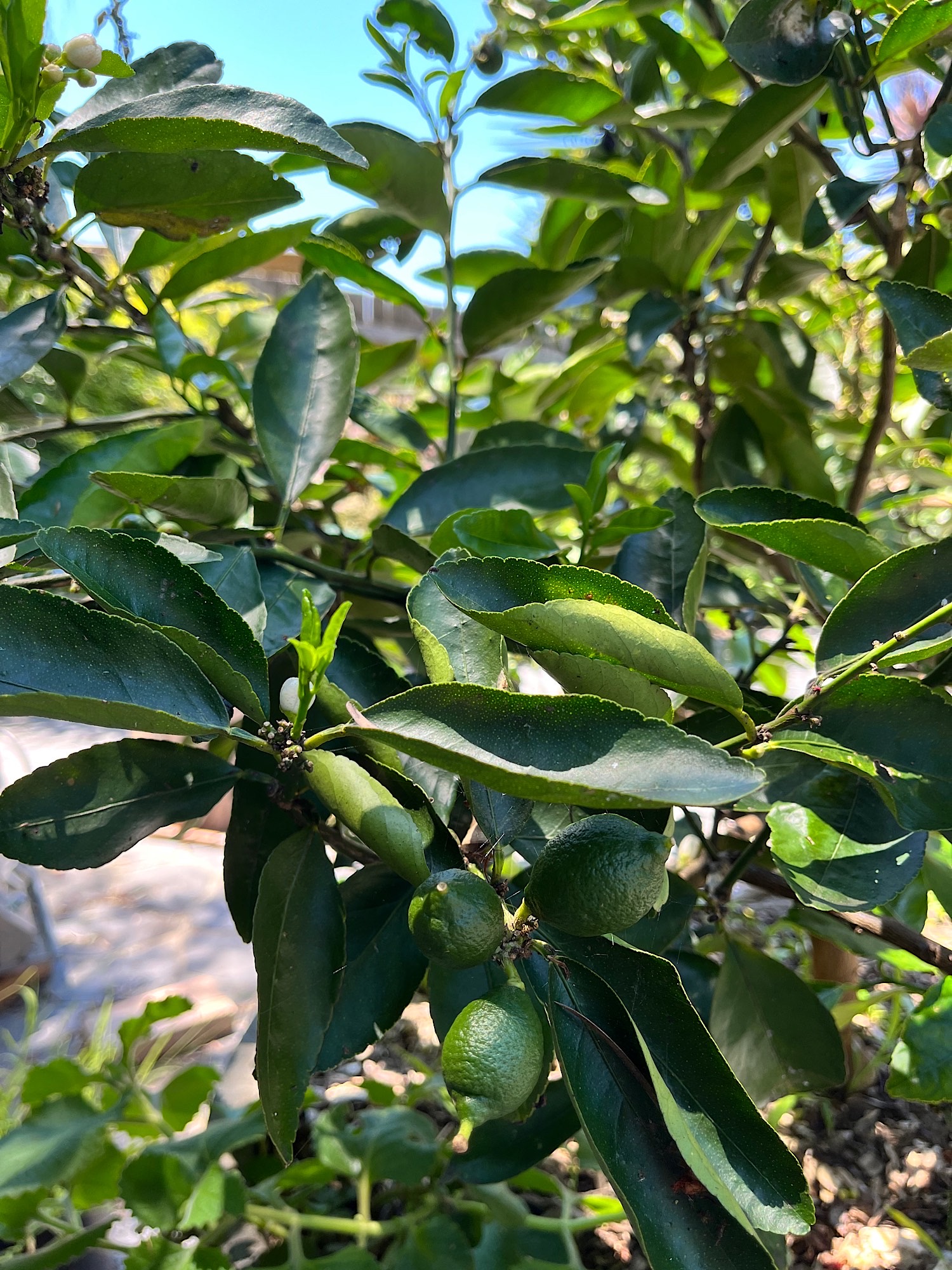 However, this year we are having an invasion of stink bugs. I tried diatomaceous earth and also Pyrethrum but nothing kills them. I'll have to do some manual removal 🤢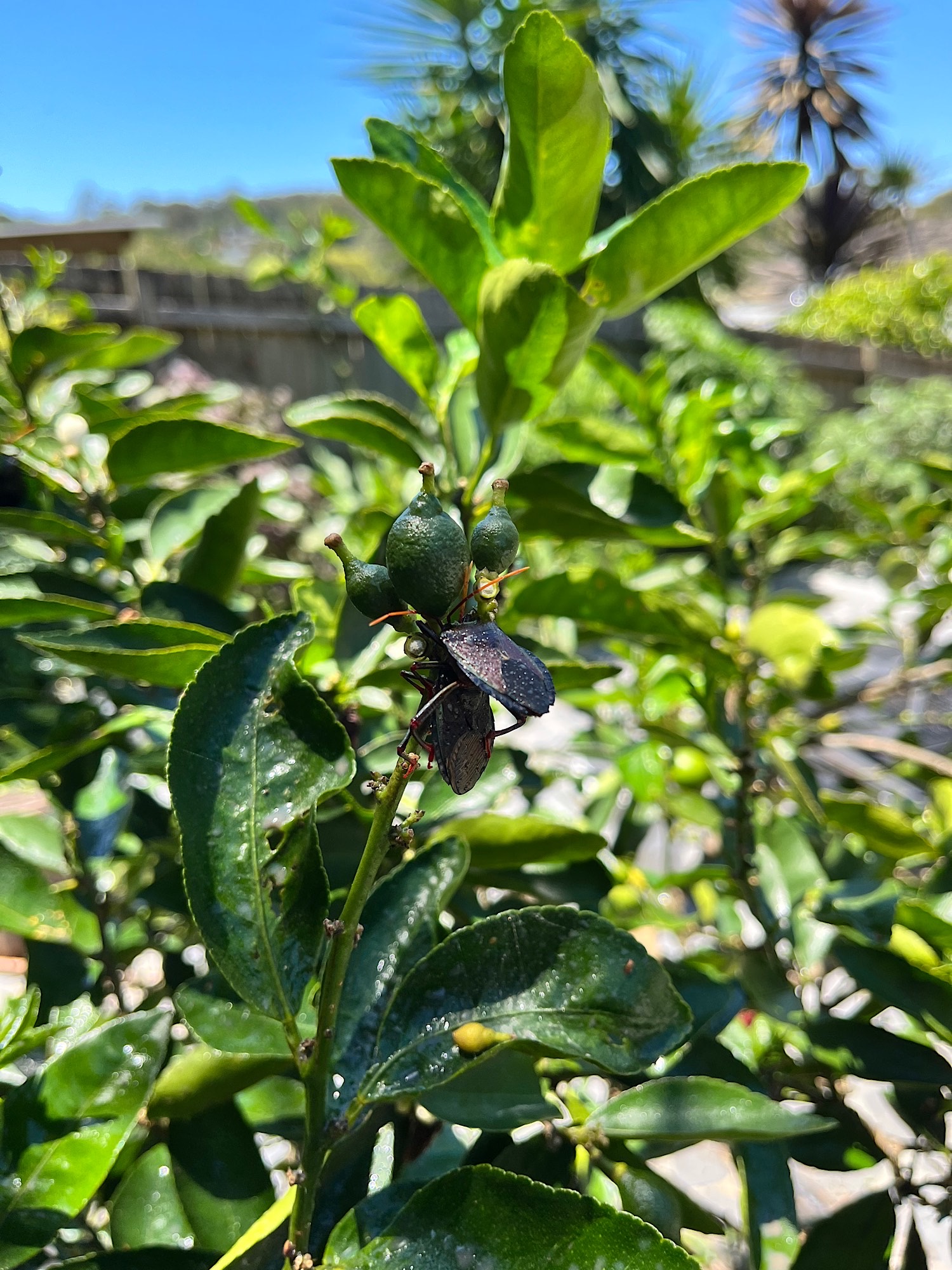 We are happy the plants are thriving in the new backyard and are looking forward for some more harvest.