Cómo están hivers? Mi nombre es Marlon y soy el director de RMDanza un proyecto artístico dedicado al cuerpo y sus movimientos.
How are you guys of Hive? My name is Marlon and I am the director of RMDanza, an artistic project dedicated to the body and its movements.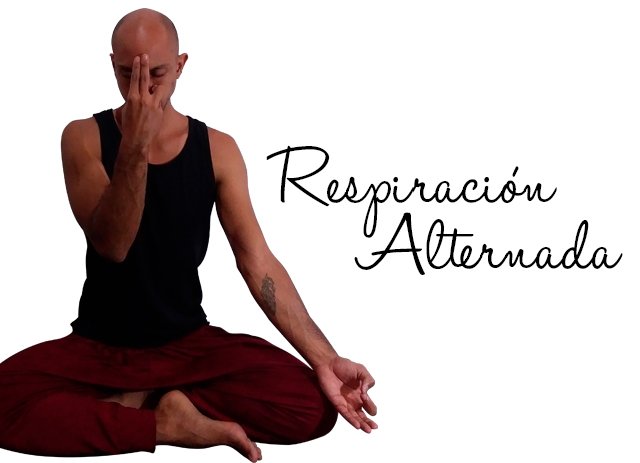 Algo que he aprendido como bailarín y más como practicante de yoga es que la respiración consciente es la clave para controlar nuestro cuerpo y nuestra mente. Estoy convencido de lo que ya está probado científicamente, nuestra respiración está ligada a nuestras emociones. Una respiración agitada y corta está relacionada con emociones como el miedo, la rabia y la ansiedad, en cambio una respiración larga y lenta denota calma, paz y tranquilidad.
En este artículo les traigo un milenario ejercicio de respiración (Pranayama) su nombre en sanscrito es Nadi Sodhana (Respiración Alternada). Nadi significa canal sutil de energía y shodhan limpieza, purificación.
One thing I have learned as a dancer and more so as a yoga practitioner is that conscious breathing is the key to controlling our body and our mind. I am convinced that what is already scientifically proven, our breathing is linked to our emotions. A short, agitated breath is linked to emotions such as fear, anger and anxiety, while a long, slow breath denotes calm, peace and tranquility.
In this article I bring you a millenary breathing exercise (Pranayama) its name in Sanskrit is Nadi Sodhana (Alternate Breathing). Nadi means subtle channel of energy and shodhan cleansing, purification.
El flujo respiratorio de la fosa nasal izquierda está conectado con la parte derecha de nuestro cerebro, y viceversa. Pero hay veces, que debido a múltiples factores externos o internos este cambio natural se ve alterado, con lo cual nuestro cerebro no se oxigena como debería.
Así con la práctica de Nadi Sodhana, conseguimos que esos ciclos de la respiración se restablezcan, y que además como la respiración la hacemos de una manera consciente y lenta, también se logra que cada vez sea más profunda y beneficiosa para nuestro organismo.
The airflow from the left nostril is connected to the right part of our brain, and vice versa. But sometimes, due to multiple external or internal factors, this natural change is altered, so that our brain does not oxygenate as it should.
Thus with the practice of Nadi Sodhana, we achieve that those cycles of breathing are restored, and that in addition as we do the breathing in a conscious and slow way, we also achieve that it is deeper and more beneficial for our organism.
Beneficios de Nadi Sodhana:
Limpia y fortalece los pulmones y las vías respiratorias.
Calma y trae la mente al momento presente.
Purifica los nadis (canales de energía), asegurando un flujo suave de prana (energía vital) a través del cuerpo.
Gracias a la retención, se atrae más oxígeno a la sangre y hay una expulsión de CO2 más efectiva.
Aumenta la cantidad de prana almacenada en el sistema.
Benefits of Nadi Sodhana:

Cleans and strengthens the lungs and airways.
Calms and brings the mind to the present moment.
Purifies the nadis (energy channels), ensuring a smooth flow of prana (life energy) throughout the body.
Thanks to the retention, more oxygen is attracted to the blood and there is a more effective expulsion of CO2.
It increases the amount of prana stored in the system.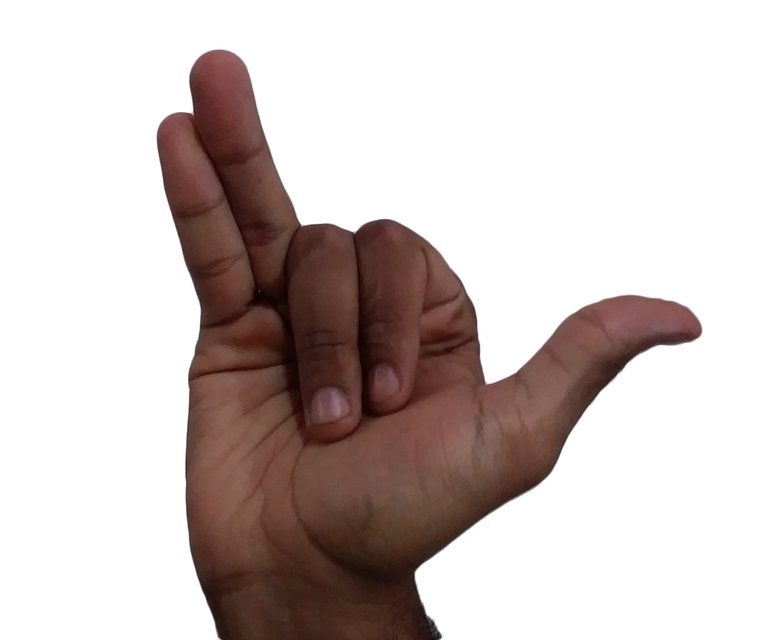 Lleva los dedos índice y corazón de tu mano derecha hacia la palma de tu mano, en Vishnu Mudra, o si prefieres déjalos descansar entre tus cejas.
Bring the index and middle fingers of your right hand into the palm of your hand on Vishnu Mudra, or if you prefer, let them rest between your eyebrows.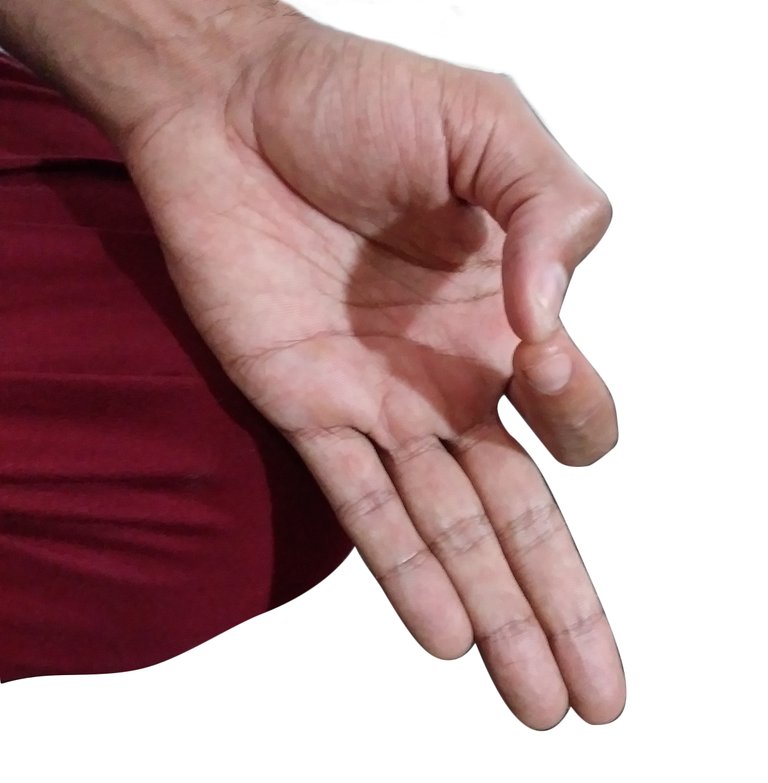 2 Tu mano izquierda reposará sobre tu rodilla en Gian Mudra, para realizarlo solo presiona la punta del dedo índice con la punta del dedo pulgar haciendo un aro. Cierra los ojos.
2 Your left hand will rest on your knee in Gian Mudra, to do this just press the tip of your index finger with the tip of your thumb making a ring. Close your eyes.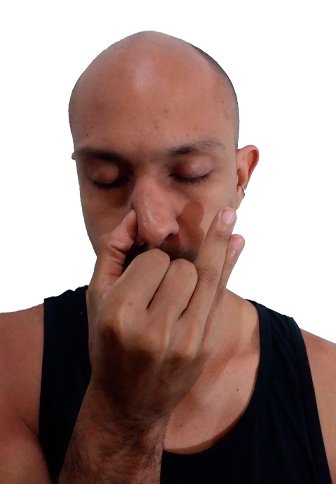 3 Cierra la fosa nasal derecha con el pulgar, exhalando completamente por la fosa nasal izquierda.
4 Inhala por la fosa nasal izquierda, retén la respiración bloqueando la fosa izquierda utilizando los dedos anular y meñique, y exhala por la derecha.
3 Close your right nostril with your thumb, exhaling completely through your left nostril.
4 Inhale through the left nostril, hold your breath by blocking the left nostril using your ring and little fingers, and exhale through the right nostril.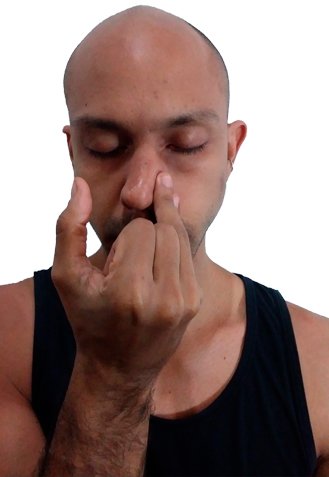 5 Inhala por la fosa derecha, retén la respiración bloqueando la fosa derecha con tu pulgar derecho, y exhala por la izquierda.
6 Esta es una ronda. Practica 9 rondas para comenzar pero puedes ir aumentando las rondas con la práctica.
5 Inhale through the right nostril, hold your breath by blocking the right nostril with your right thumb, and exhale through the left.
6 This is one round. Practice 9 rounds to start with but you can increase the rounds with practice.
7 Con la práctica hazlo con retención. Comienza a inhalar durante 4 segundos, retener durante 16 segundos y exhalar durante 8 segundos.
7 With practice, do it with retention. Start inhaling for 4 seconds, hold for 16 seconds and exhale for 8 seconds.
---
Gracias por llegar hasta acá y espero que este ejercicio pueda llegarte y aportarte los mejores beneficios. Respírate la vida!
Thank you for getting this far and I hope that this exercise can reach you and bring you the best benefits. Breathe your life away!
---
Marlon A