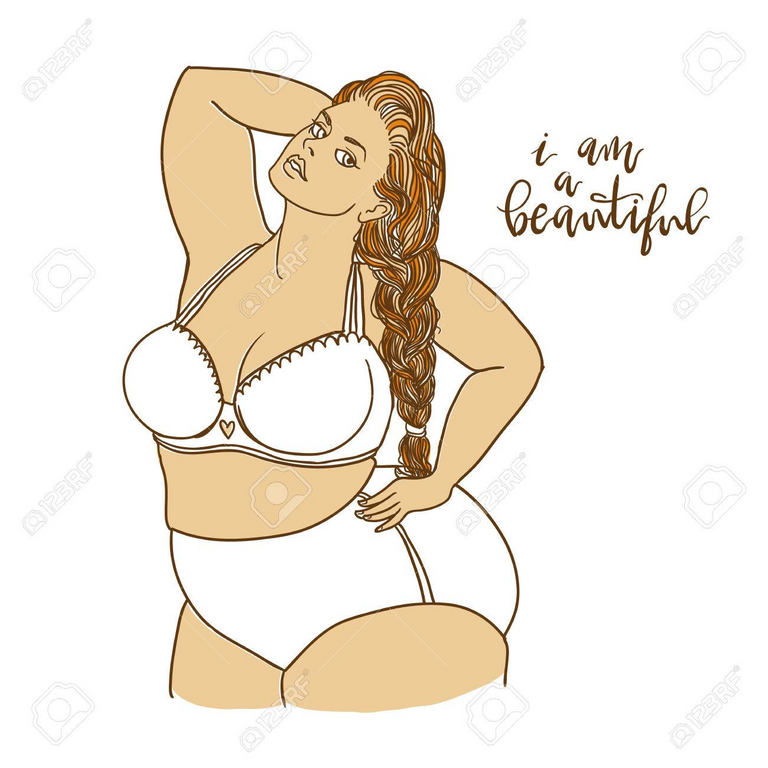 Image Source
Ah the media, how they play such a huge part, in promoting what a woman should look like. Focusing on one body type, that they deem as perfect. Putting so much pressure on women to look a certain way in order to be perceived as beautiful. You don't need me to tell you how damaging this is!
The media and entertainment industry, have always had a hand in determining what body shape is deemed attractive. Down through the ages woman put a lot of time and effort into how they present themselves. The pressure has worsened as time has gone by, with some women going to extreme measures in order to be perceived as beautiful.
What has been horrible to witness, is how some women treat their sisters in such disrespectful ways. Women hating on one another, if they look a certain way or if they don't look a certain way, putting down women who don't make an effort. There is constant pressure from all directions for women to meet certain standards and yes, we can start to blame the media and point fingers.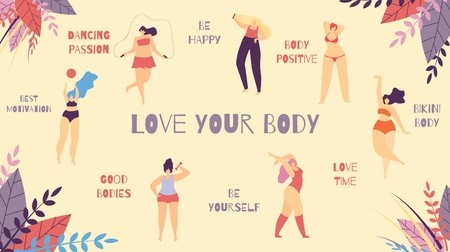 Image Source
The media certainly places certain women on pedestals, but what's more important is what we are telling ourselves. We can't prevent or stop the media, that is something that is out of our hands, but we can control when we tell ourselves and what we tell our children. We control what we tell our friends and how we choose to talk about our bodies, around other people. We get to choose the language that we use.
These are all the things that we can check-in on. These are things that we can pull other people up on, like our friends and the people in our community. It's all well and good to be pointing fingers at people in the media, at certain public figures that have been cast in those roles, those who have been placed on pedestals and say how they're such bad influence and that they should know better!
How quick we are to pass judgement on these people and how quick we are to forget that they're just victims of the same system.
We have so many woman who are altering their appearance, undergoing surgery to completely change the natural shape of the body. Because they believe they have to look a certain way, in order to be accepted into certain social circles or an order for them to be appreciated and loved, in order for them to be successful.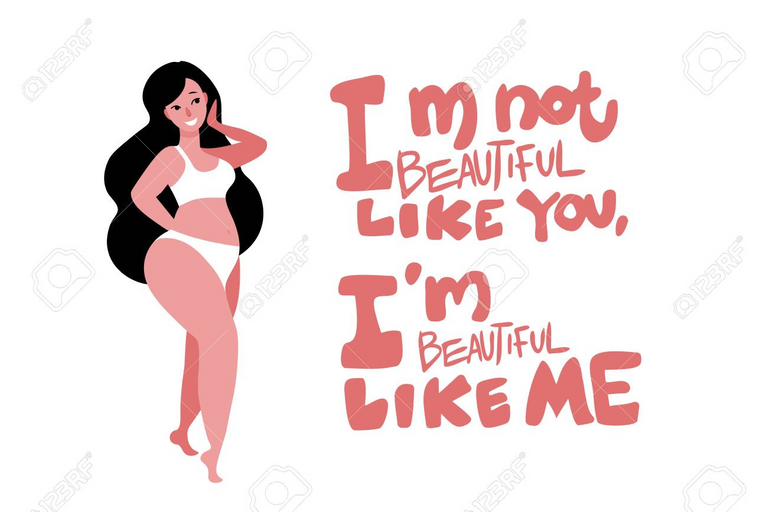 Image Source
It's okay to be vocal and to say that this is not appropriate and that this is damaging, but what's more important is the stories that we tell ourselves, that we tell our children, that we are telling one another!
We need to focus more on up lifting one another, not pushing one another down and certainly not creating competition between ourselves.
We need to start promoting positive body awareness, encouraging girls and women to embrace whatever shape they are. To turn this around so that the focus is on living healthy. Lets start looking at what people are putting into their bodies, let's look at what people are consuming on a daily basis. let's start to look at how this affects us physically, mentally and spiritually.
Now is the time to come together as women and men and stop body shaming, stop putting so much focus on our appearance and instead talk about the importance of having a healthy body and mind. We can't stop the media from doing what they do, but we can change how we respond and how we act!
Image Source
It starts with embracing the bodies that we have. At focusing on the many amazing things that they can do. We need to talk to our children, our friends children about how amazing bodies really are and what they are physically capable of when we look after them. What we can achieve when we are healthy, when we are happy, let that become our main focus.
Let these become the stories, that we tell ourselves. Let's express our gratitude towards our bodies and take the focus away from how we physically appear. let's build up happy, strong and empowered people!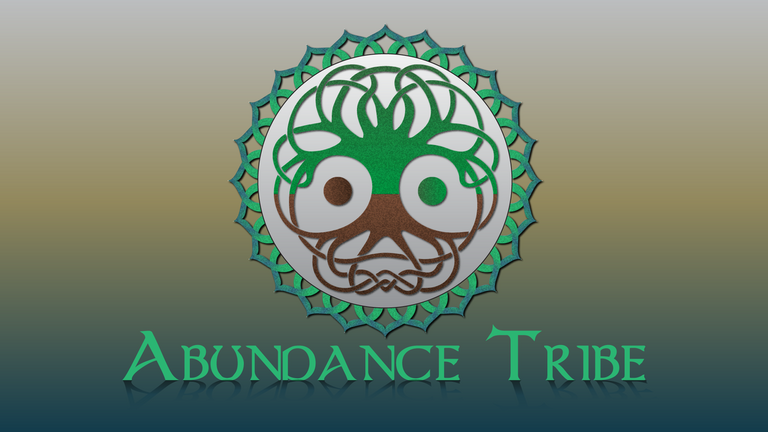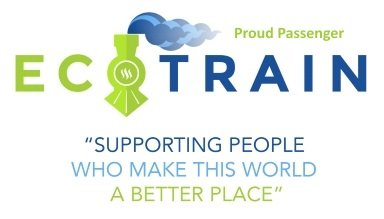 Join The Best Natural Health Community on Hive