Today marks the Winter Solstice; that moment when we observe and celebrate the return of the light, as the days gradually start to get longer again.
Spirit woke me at exactly 7:50am (it was my agreement with the Divine, if They wanted me to be up for the moment, it would happen!).
I merrily lit the candles and the sage with cedar bundle.
My labyrinth was waiting!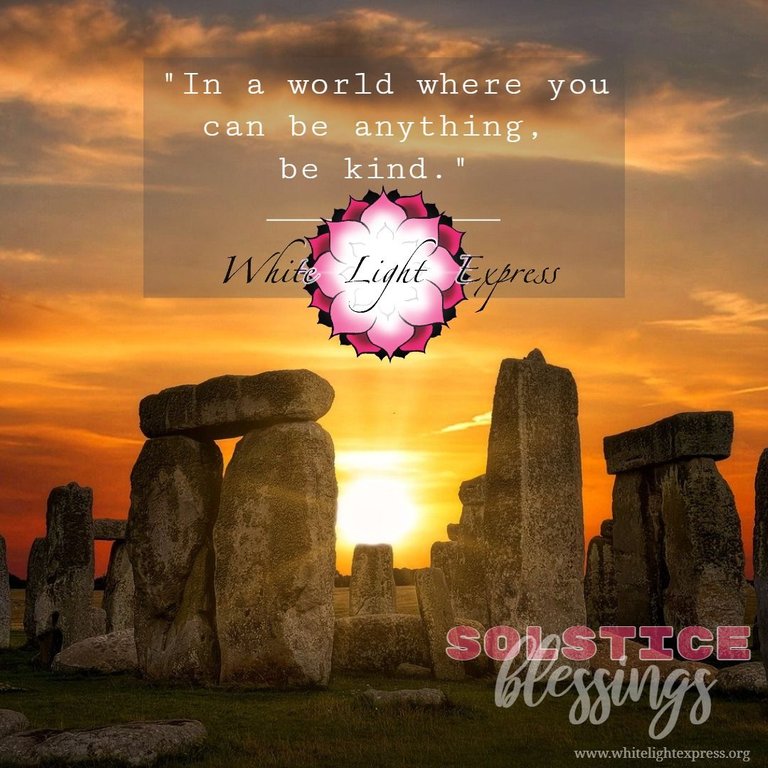 Graphic is our own
I always light a special candle for my dad on the December Solstice. He left this dimension for the next seven years ago today.
The world is still brighter because of him.
Remember That Kindness Matters!
I find myself thinking about things that made me angry with myself when I was a young mom with three screaming (or laughing?) kids and how often I left my wallet in the shopping cart and drove away.
Every. Single. Time. It happened (at least five or six?) the wallet was returned to the customer service center with what little cash I had still intact and untouched.
Every time.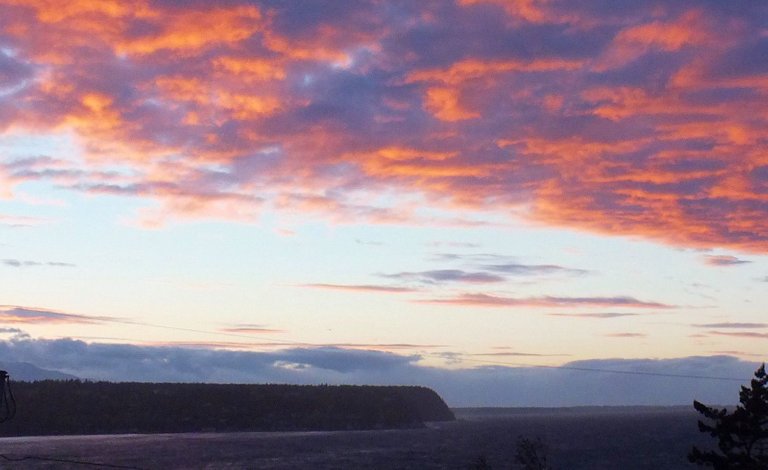 I am so blessed. I was grateful then, and I'm grateful now.
Please, be kind to each other out there. And especially your family and friends.
Adulting is hard. If you see a parent or a guardian struggling, don't glare at them. Say a little prayer for some angel to help them.
Maybe two prayers.
Thanks for stopping by, and Bright Blessings to all on this day of Solstice, and throughout the Holiday season!
~Rev. Sarah
---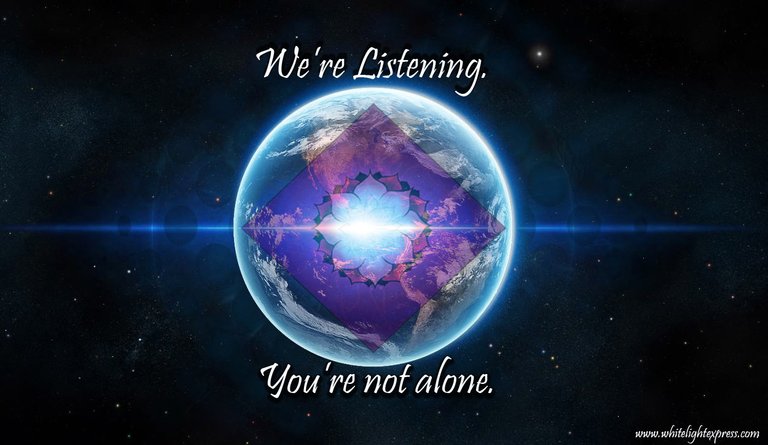 You are not alone!
(Graphic is our own)
The White Light Express Mission Statement:
Since October 2001, the mission of the White Light Express has been to offer healing and transformation through focused positive intention, meditation and prayer. Right Thought is the first step toward Right Action and consciousness. We believe that "holding the vibration" is a profound task and our divine destiny.
We appreciate you following us and upvoting if you feel moved to do so — we also really appreciate comments and feedback! If you enjoyed this post and think others might enjoy reading it, please give it a re-blog or share it to other social media! We love you already, because across all the myriad beliefs we hold, Love IS the answer!
In addition to our blog here on HIVE, you can also find us on the White Light Express web site, on our verified Facebook page and on our twitter feed.