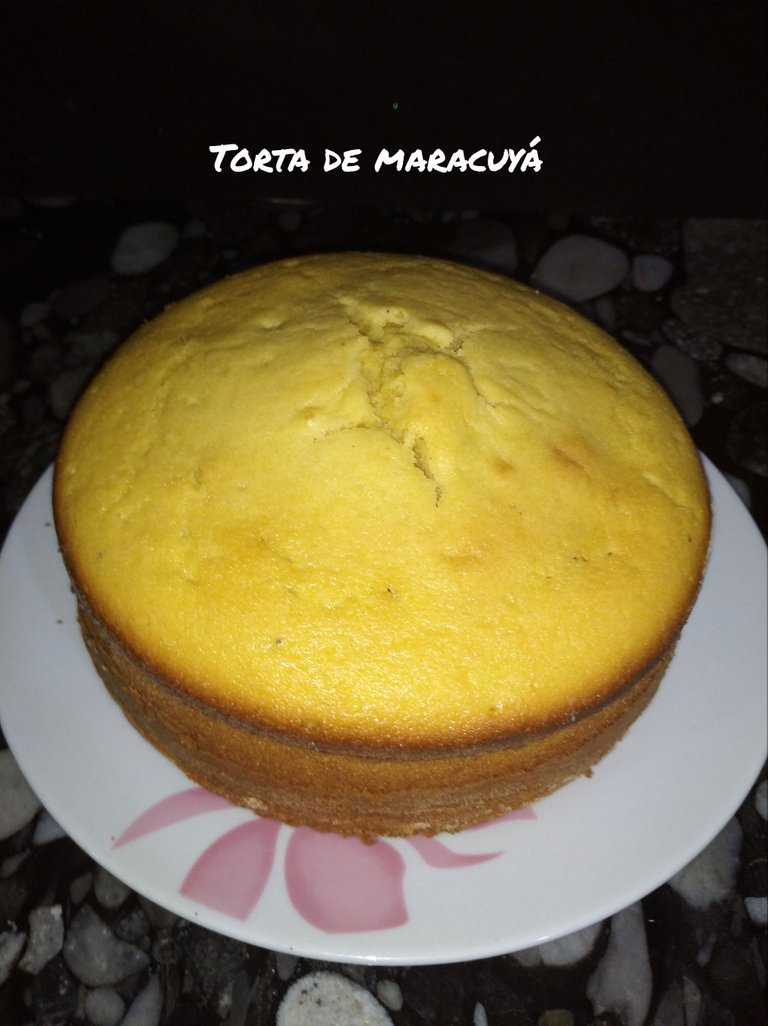 Hello Extraordinary Beings Of The Earth.
Hello hello, my dear confectioners, I greet you again and with another recipe to share with you. On this occasion I have decided to prepare a cake that I have tried many people but never one made by me, and it is a cake made with passion fruit.
This fruit is native to South and Central America, and is known by various names such as passion fruit, passion fruit, passion fruit, passion fruit, among others. It is a fruit rich in vitamin C, provitamin A, niacin and minerals such as calcium, iron, potassium, phosphorus and magnesium.
It is widely used to make smoothies, juices, ice creams, jams, cakes, desserts and cocktails. It has a bittersweet flavor and is very aromatic.
My sister has a particular taste for this fruit cake, for that reason I decided to learn how to make it, so that when she feels like eating it, I can please her.
Hola Seres Extraordinarios De La Tierra.
Hola hola, mis queridos reposteros, les saludo nuevamente y con otra receta para compartir con ustedes. En está ocasión me he decidido a preparar una torta que le he probado a muchas personas pero jamás una realizada por mi, y es una torta hecha con la fruta de la pasión.
Está fruta es originaria de Sudamérica y Centroamérica, y es conocida por diversos nombres como Maracuya, parcha, parchita, chinola, entre otros. Es una fruta rica en vitamina C, provitamina A, niacina y minerales como calcio, hierro, potasio, fósforo y magnesio.
Es muy utilizada para elaborar batidos, jugos, helados, mermeladas, tortas, postres y cócteles. Tiene un sabor agridulce y es muy aromática.
Mi hermana tiene un particular gusto por la torta de esta fruta, por esa razón decidí aprender a hacerla, para cuando ella tenga ganas de comerla poder complacerla.
---
Ingredients:
125g of butter.
200g of sugar.
3 eggs.
250g of wheat flour.
A cup of concentrated passion fruit juice (Passion Fruit).
1 tablespoon of baking powder.
1 spoon of vanilla.
Ingredientes:
125g de mantequilla.
200g de azúcar.
3 huevos.
250g de harina de trigo.
Una taza de jugo concentrado de parchita (Maracuyá).
1 cucharada de polvo de hornear.
1 cucharada de vainilla.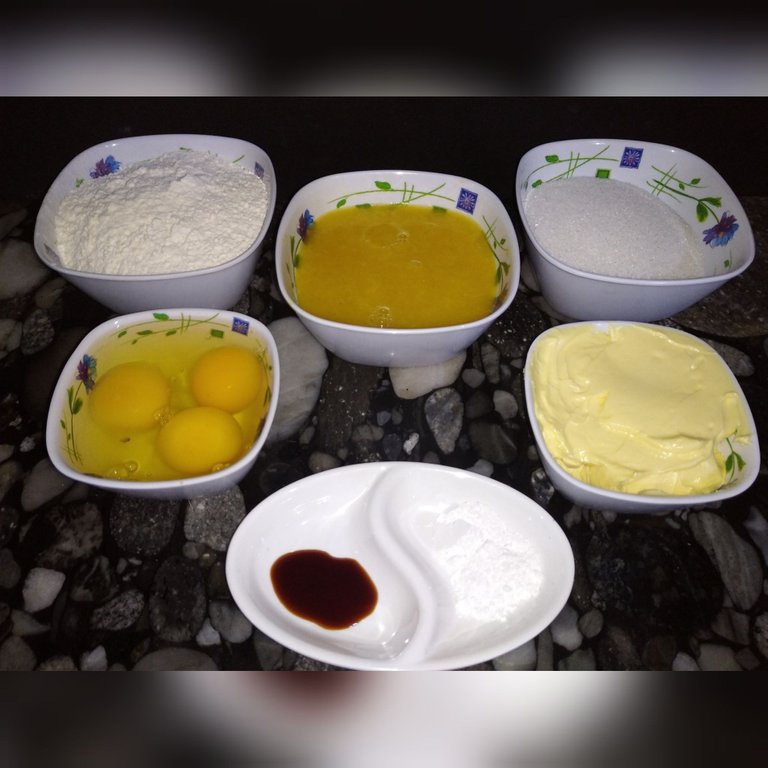 ---
For the meringue:
3 egg whites
½ cup sugar
½ cup of water
Para el merengue:
3 claras de huevos
½ taza de azúcar
½ taza de agua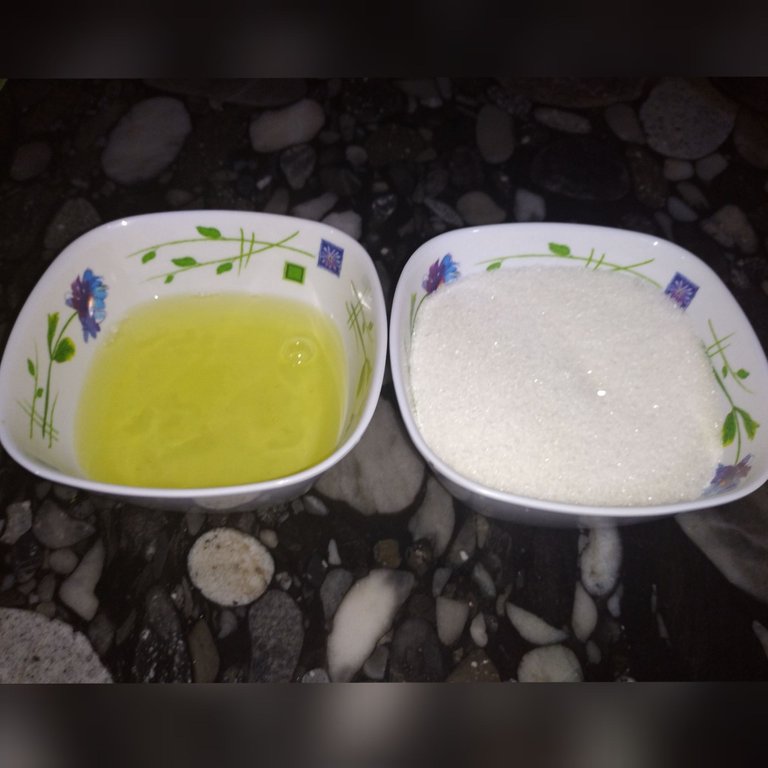 ---
Preparation:
The first thing will be to butter and flour a mold for a ¼ kilo cake, and turn on the oven at 180°C.
Preparación:
Lo primero será enmantequillar y enharinar un molde para una torta de ¼ de kilo, y encender el horno a 180°C.
---
In a large bowl or container, place the butter and sugar, and beat with a whisk.
En un bol o recipiente grande coloca la mantequilla y el azúcar, y con batidor se bate.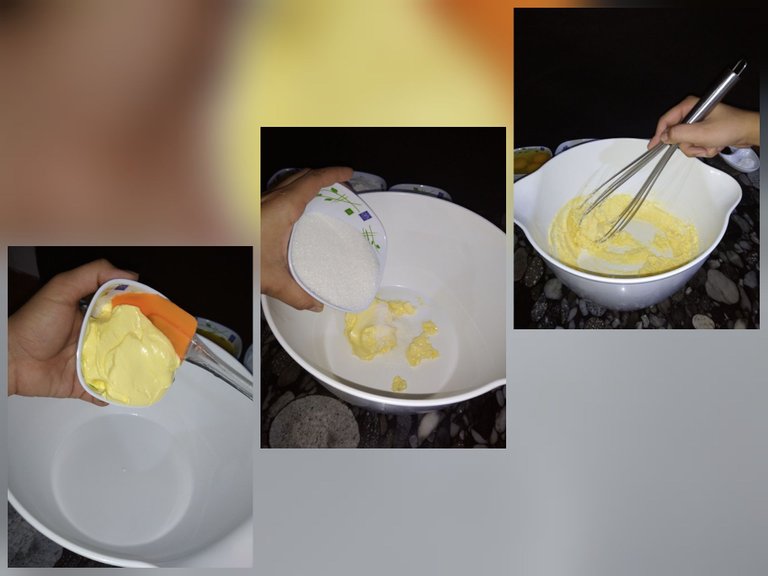 ---
Then add the eggs, one by one while we beat.
Seguidamente se le agregan los huevos, uno por uno mientras vamos batiendo.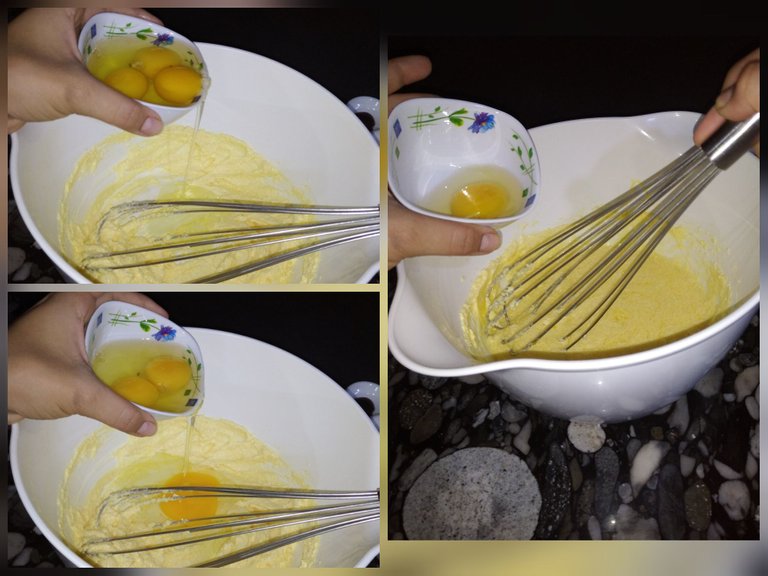 ---
Then add the vanilla and passion fruit juice. And it keeps beating.
Después se le añade la vainilla y el jugo de maracuyá. Y se continúa batiendo.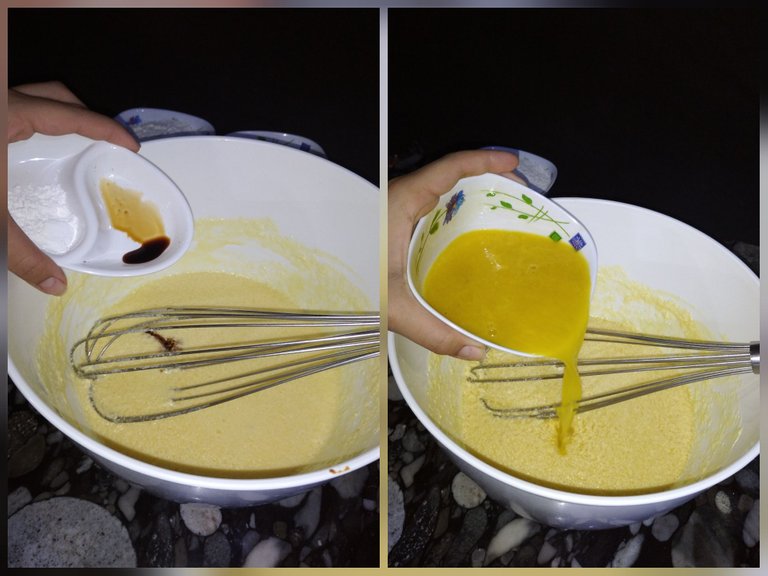 ---
Then add the flour and baking powder. And everything is incorporated with the whisk until a homogeneous mixture is formed.
Luego se le agrega la harina y el polvo de hornear. Y se incorpora todo con el batidor hasta que se forme una mezcla homogénea.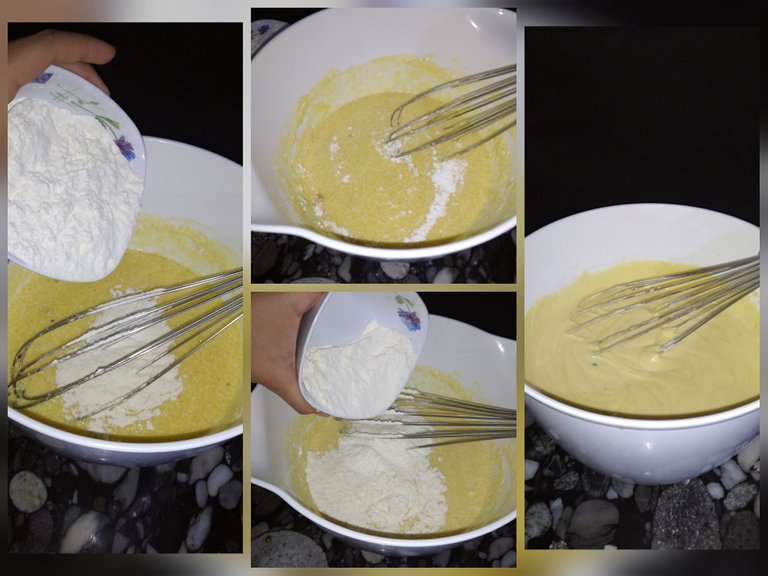 ---
Pour the mixture into the mold and take it to the oven for approximately 45 minutes or until, when inserting a toothpick, it comes out dry.
Se vierte la mezcla en el molde y se lleva al horno por unos 45 minutos aproximadamente o hasta que, al introducir un palillo este salga seco.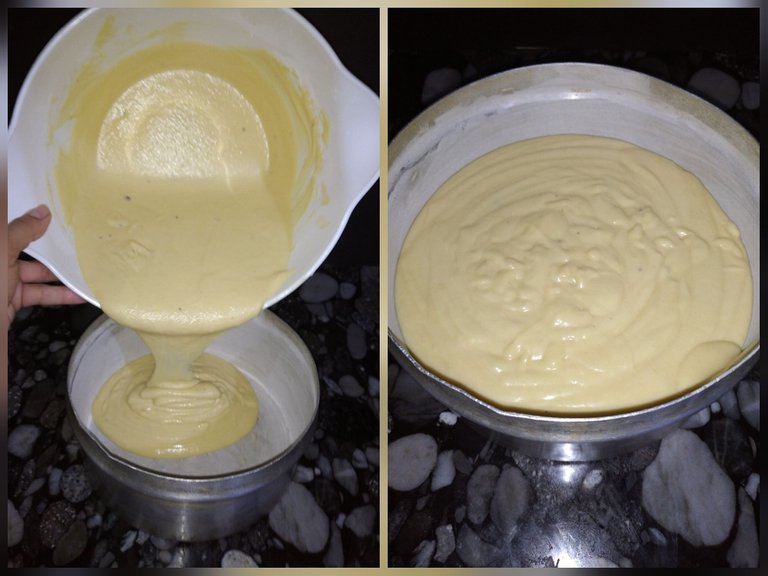 ---
Once the cake has come out of the oven and is cold, it is time to decorate.
Una vez la torta haya salido del horno y este fría se saca del molde.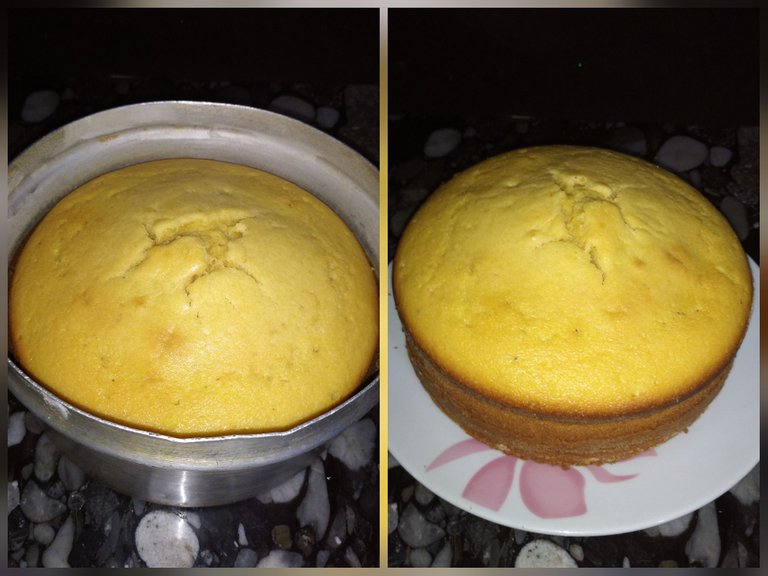 ---
With the help of a knife, the excess will be cut to even it out.
Con ayuda de un cuchillo se le va a cortar el exceso para emparejarlo.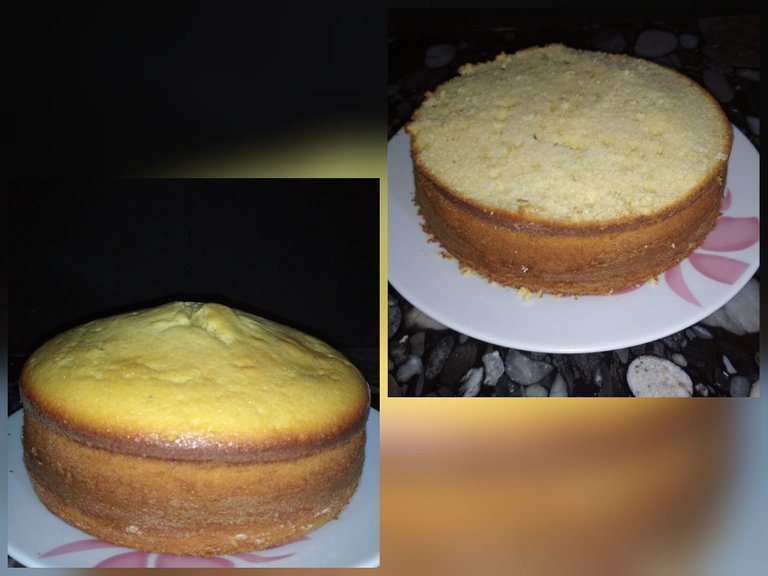 ---
We are going to turn it over so that the smooth part is on top and we can decorate it.
Vamos a voltearla para que la parte lisa quede por arriba y podamos decorarla.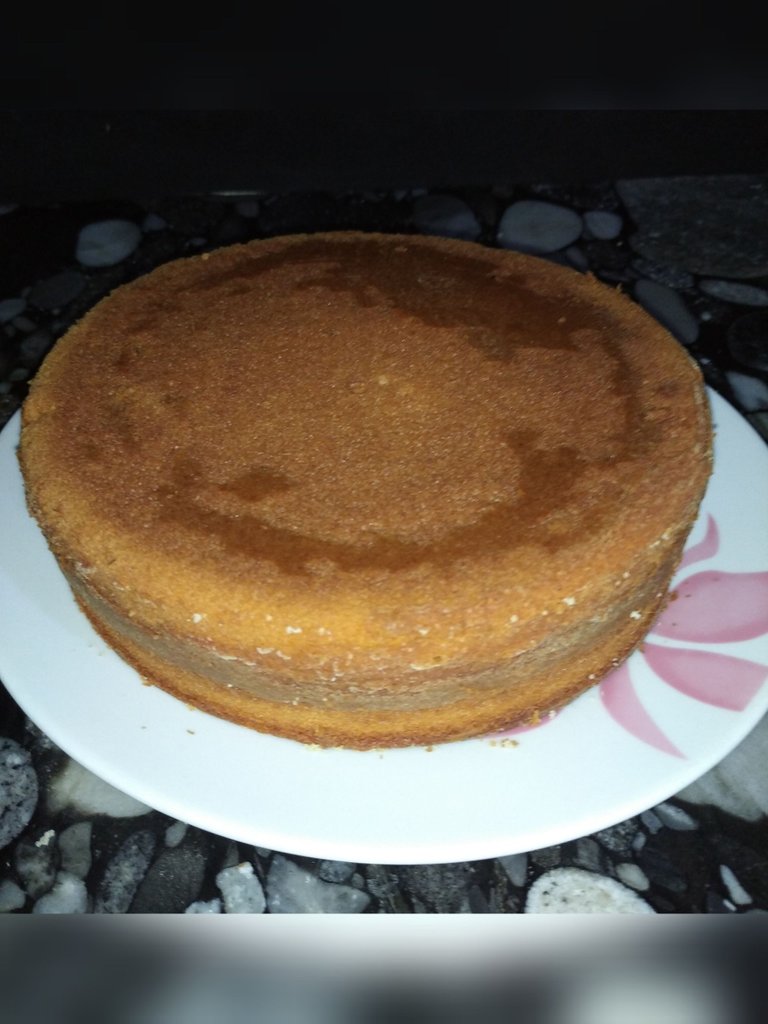 ---
To make the meringue, you must make a syrup with the sugar and water. To do this, boil the water and sugar until the syrup forms, almost threadbare.
Para hacer el merengue se debe realizar un almíbar con el azúcar y el agua. Para ello, coloca a hervir el agua y el azúcar hasta que se forme el almíbar, a punto de hilo.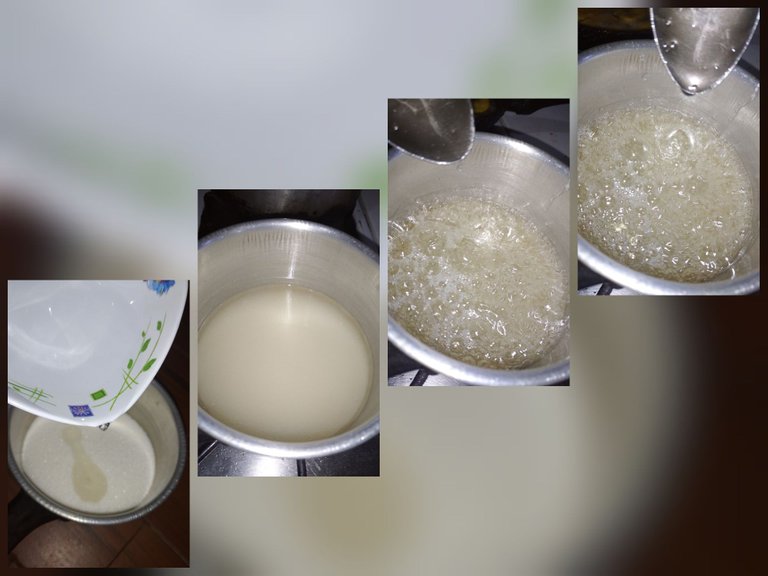 ---
Once ready, place the egg whites in a bowl and beat until stiff.
Una vez listo se coloca las claras de huevo en un recipiente y se baten hasta obtener punto de nieve.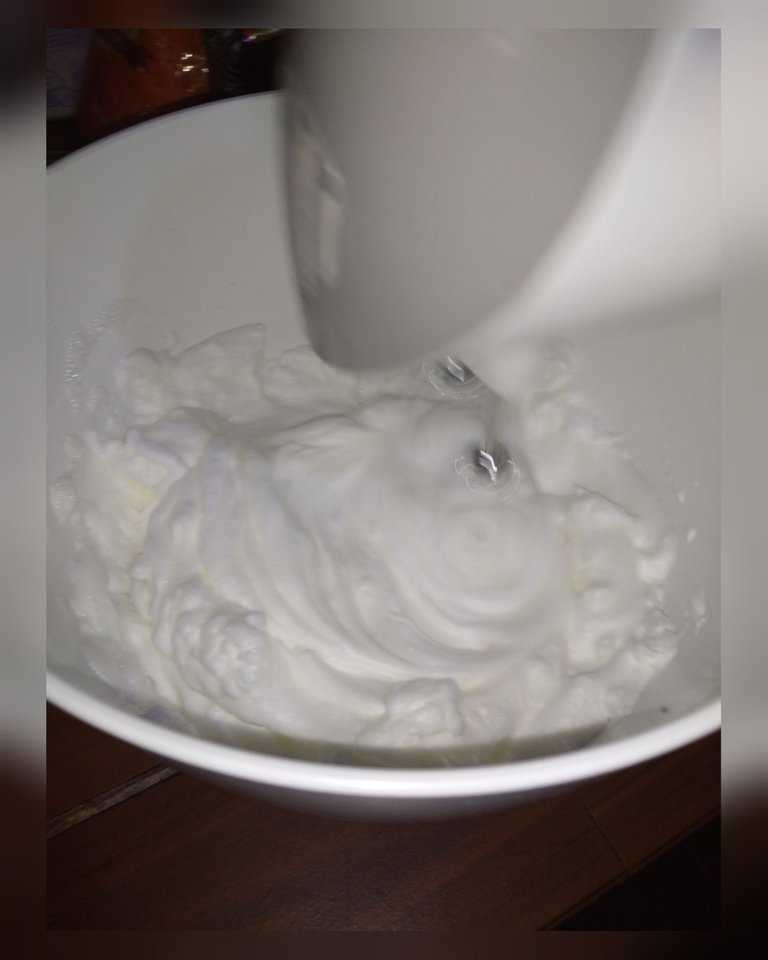 ---
The syrup is added in the form of a thread until the meringue is very consistent and shiny.
Se le va incorporando el almíbar en forma de hilo hasta que el merengue esté bien consistente y brillante.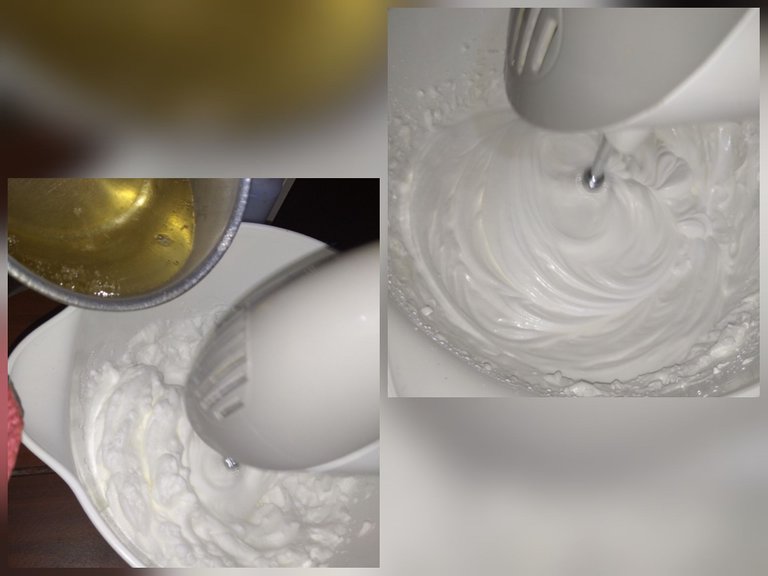 ---
We proceed to decorate our cake in the way we like.
Procedemos a decorar nuestra torta de la manera que más nos guste.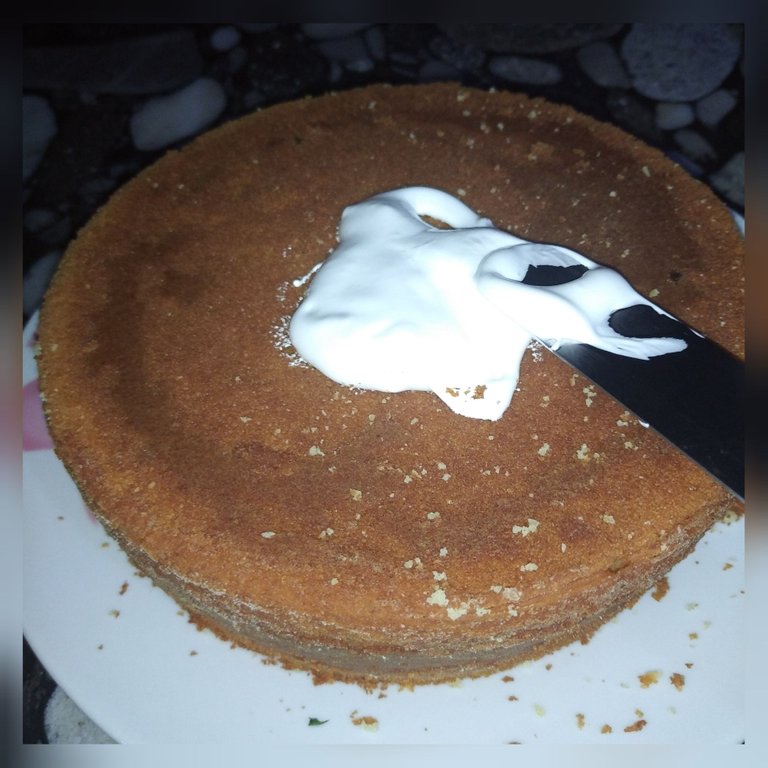 ---
As you can see my gift is not to decorate but that does not mean that it is not delicious, I hope you use this recipe and like it. With nothing more to say, I say goodbye with a cordial greeting and blessings to all.
Como pueden ver mi don no es decorar pero eso no significa que no quede deliciosa, espero que utilicen esta receta y les guste. Sin nada mas que decir me despido con un cordial saludo y bendiciones para todos.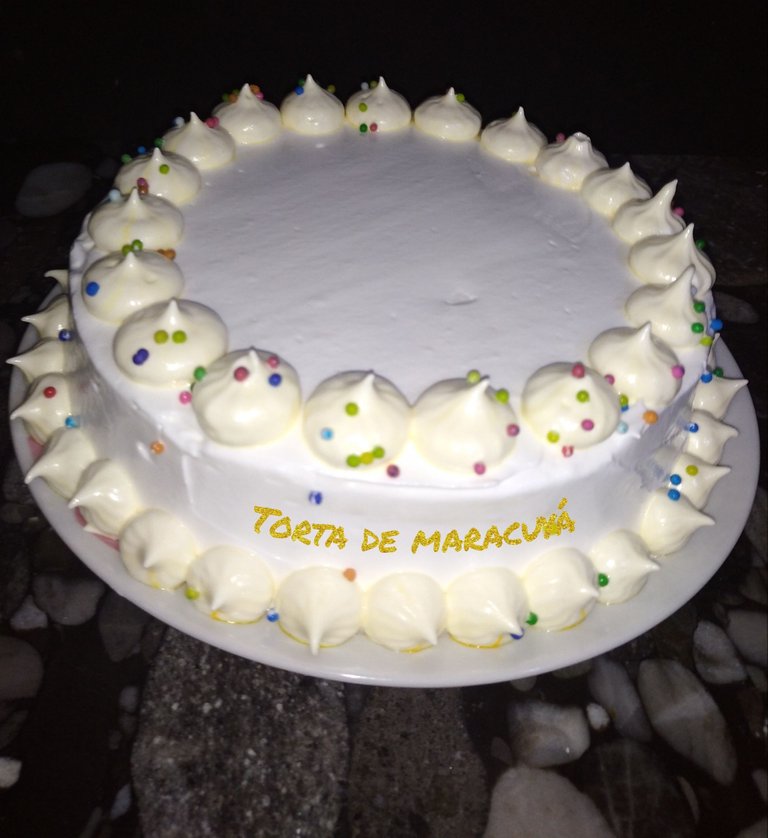 ---