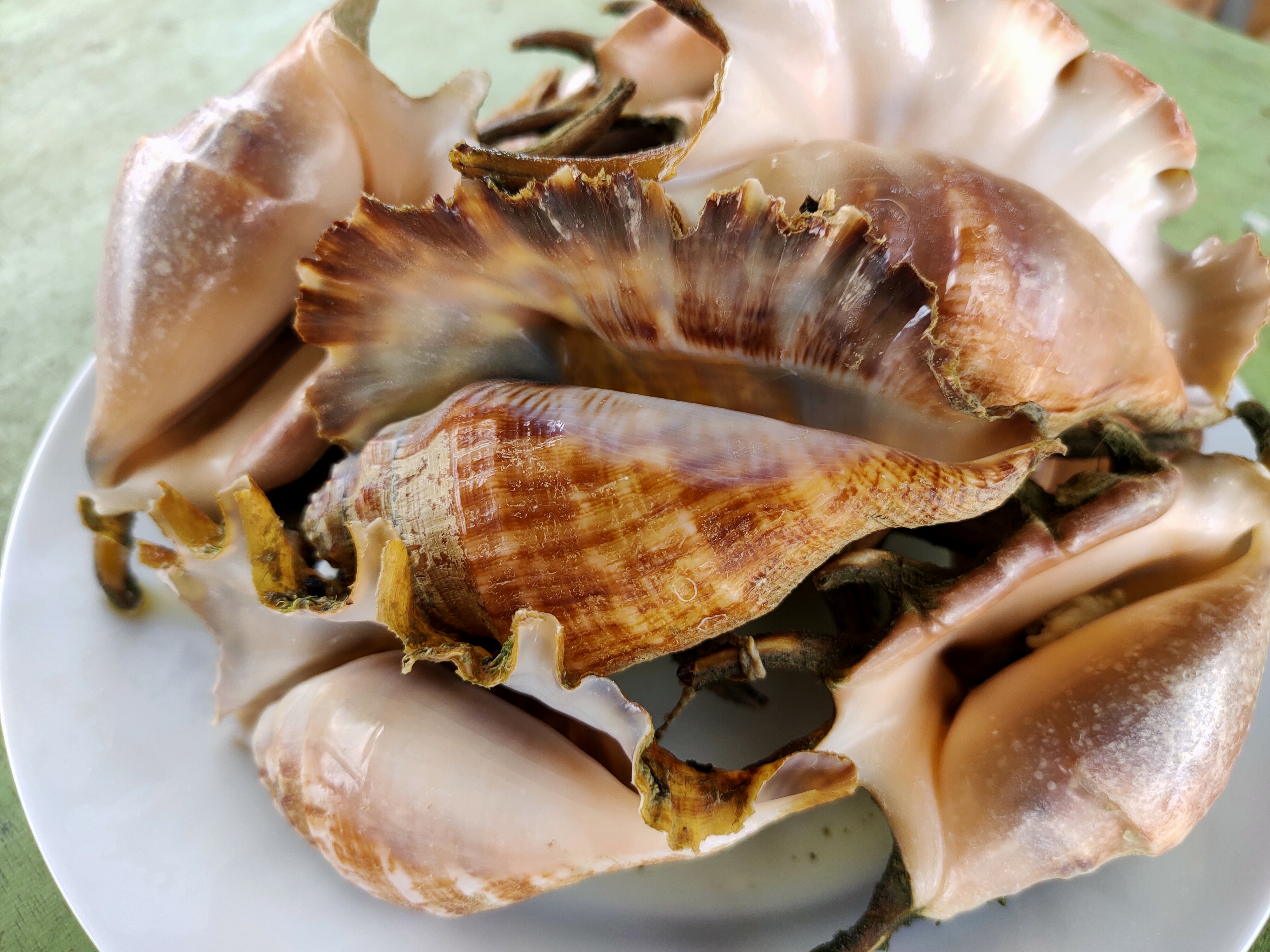 Spider shells or conch shells for my breakfast today. It belongs to the species of gastropods. In my province this are widely sold because it is quite abundant. Bought this in our public market which cost 100 pesos per kilo. I bought 1 kilograms in which there 10 pieces.
I hurriedly went home and plunch my self into cooking.
Process of cooking:
Clean the spider shells with a brush.
Put it in a frying pan, add 7 cups of water.
Add salt and allow it cooked for 20-30 minutes.
Prepare a dipping sauce of vinegar and salt with chili pepper.
I cooked it in firewood because it is quite faster and economical. After 20 minutes of waiting I have my spider shells ready for breakfast.
Come, let us eat !
Be bless,
@agimat