Spanish
Hola amigos de esta comunidad Foodies Bee Hive, es un placer compartir mi contenido con ustedes, hoy les mostraré lo que preparé para el almuerzo.
English
Hello friends of this Foodies Bee Hive community, it is a pleasure to share my content with you, today I will show you what I prepared for lunch.
---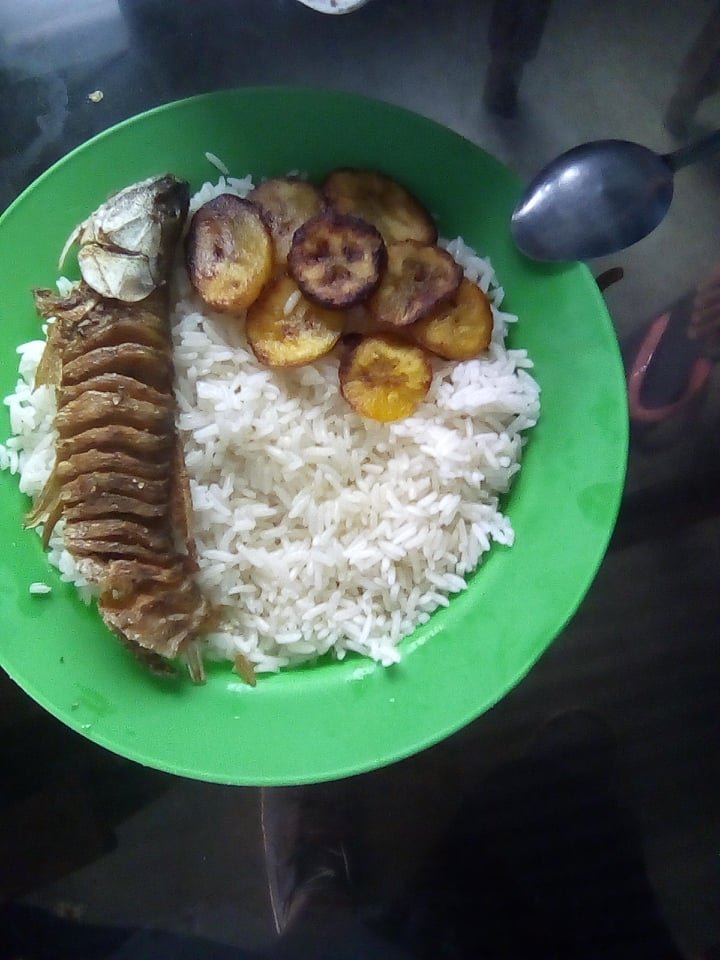 ---
Spanish
Hoy comí un pescado que se llama guabina para el almuerzo, arroz y unas rodajas de plátano, esta comida es muy fácil de preparar pero es como todo si haces las cosas con amor y pasión, toda la comida estará muy rica.
English
Today I ate a fish called guabina for lunch, rice and some banana slices, this meal is very easy to prepare but it is like everything if you do things with love and passion, all the food will be very tasty.
---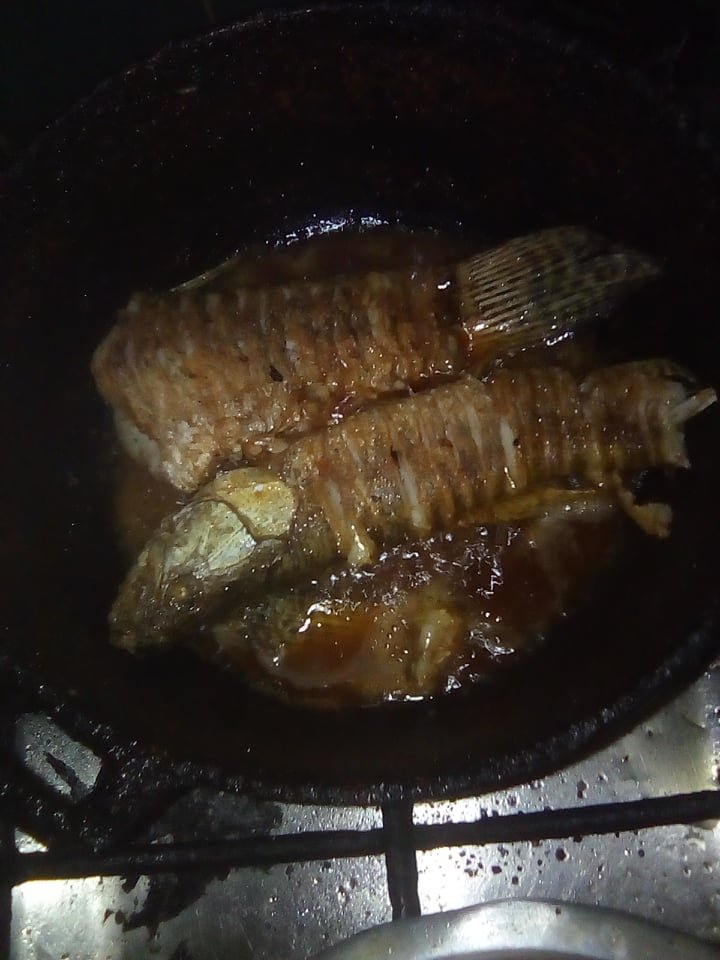 ---
Spanish
Este pez vive en aguas dulces y su cuerpo tiene muchas espinas, por lo que hay que cortarlo en espacios mínimos para que sus espinas se vuelvan crujientes al freír y se pueda comer mayoritariamente. Aquí en criollo decimos "Relájar". No se recomienda para niños debido a la cantidad de espinas, pueden asfixiar.
English
This fish lives in fresh waters and its body has many spines, so it must be cut into minimal spaces so that its spines become crispy when frying and can be eaten mostly. Here in Creole we say "Relájar". It is not recommended for children due to the amount of thorns, they can suffocate.
---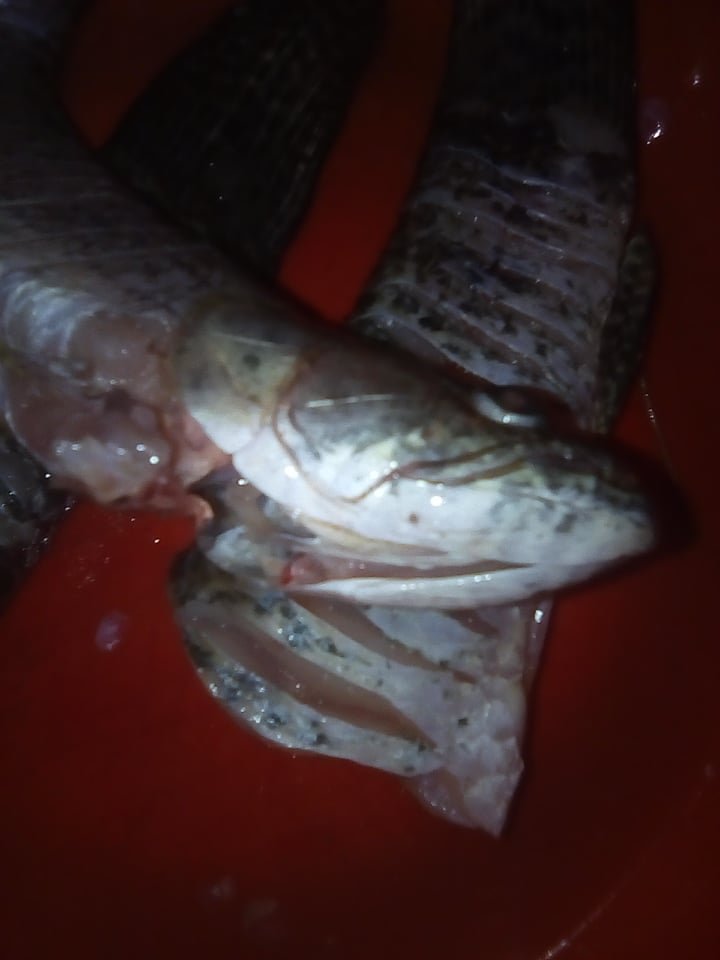 ---
Spanish
A pesar de sus huesos pequeños, es uno de los pescados más sabrosos de mi pueblo, solo que con sal, adobo y salsa de soja, amigos, es demasiado rico.
English
Despite its small bones, it is one of the tastiest fish in my town, only with salt, marinade and soy sauce, friends, it is too rich.
---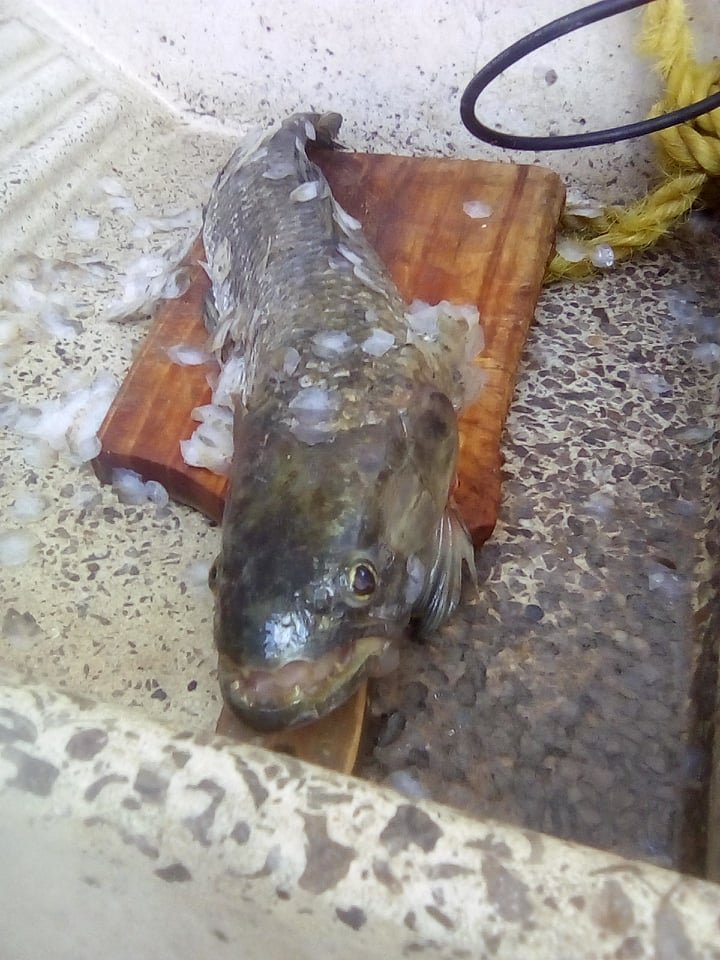 ---
Spanish
Yo mismo pesco este pez en el campo de un amigo que está un poco lejos de donde vivo, además de trabajar en Hive, mi otro trabajo es como pescador.
English
I myself catch this fish in the field of a friend that is a bit far from where I live, besides working at Hive, my other job is as a fisherman.
---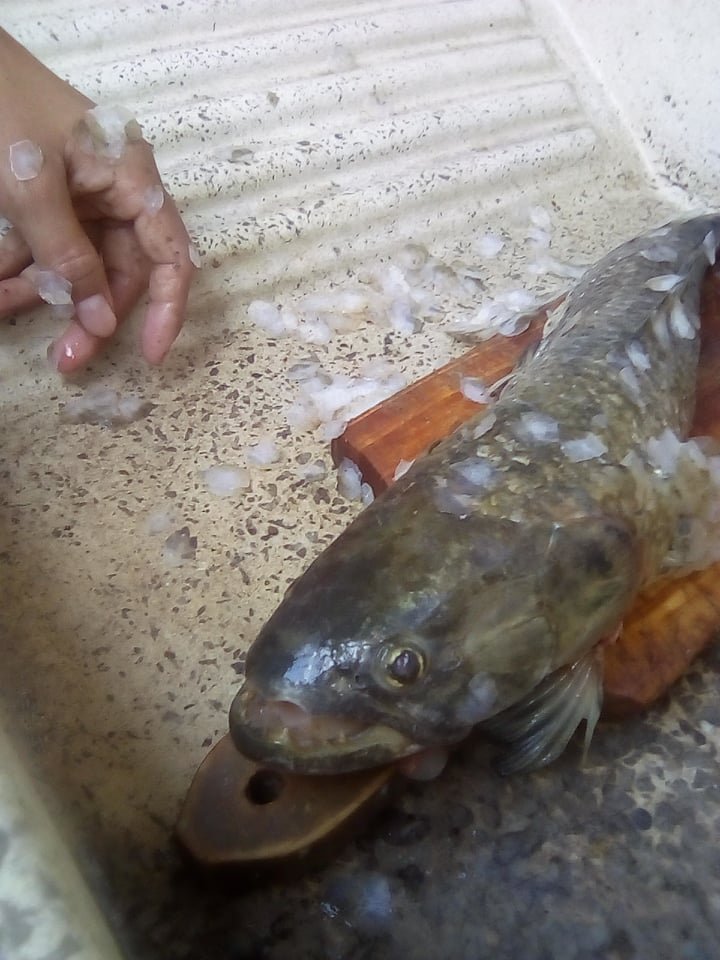 ---
Spanish
Me centro un poco más en cómo hacer pescado ya que también quería contarte un poco sobre mi otro trabajo, en otra ocasión te mostraré cómo preparar otro tipo de pescado ya que hay otras formas de prepararlo.
English
I focus a little more on how to make fish since I also wanted to tell you a little about my other job, on another occasion I will show you how to prepare another type of fish since there are other ways to prepare it.
---
Spanish
Espero que les guste mi contenido, gracias por votar y comentar. Hasta luego.
English
I hope you like my content, thanks for voting and commenting. See you later.
---