Generalizing something is a bad thing. Likewise with generalizing tastes to a type of food.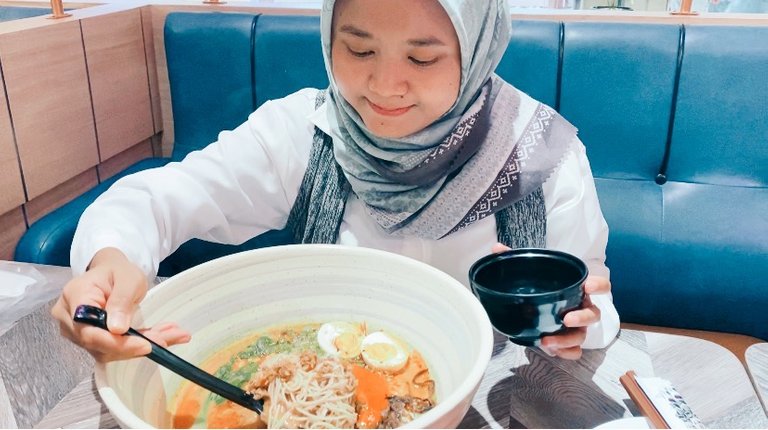 I often say I'm not a fan of Japanese food. But as it turns out, there are some Japanese foods that I like. So, I admit, I'm wrong in generalized Japanese food.
I realize I don't like sushi, but that doesn't mean other Japanese foods like sushi I don't like. So I gave other Japanese food a chance besides Sushi to get acquainted with my taste buds.
---
---
Ramen with Certain Types of Noodles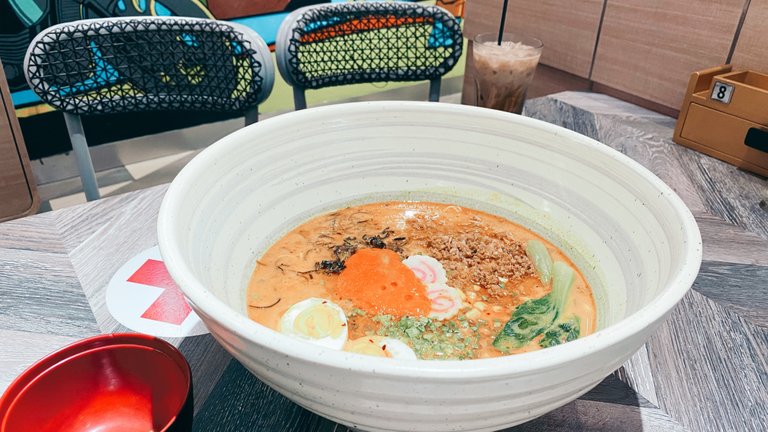 I've also said that I don't like ramen. And as it turns out, I'm also generalizing ramen. Until one day, I found ramen with a certain type of noodle that I like! Then it broke my previous opinion of not liking ramen.
I am grateful to have found "Zenbu", a restaurant that changed the way I view generalizations and about Japanese food that I didn't like before.
---
---
---
My Second Experience for EXTRA SIZE RAMEN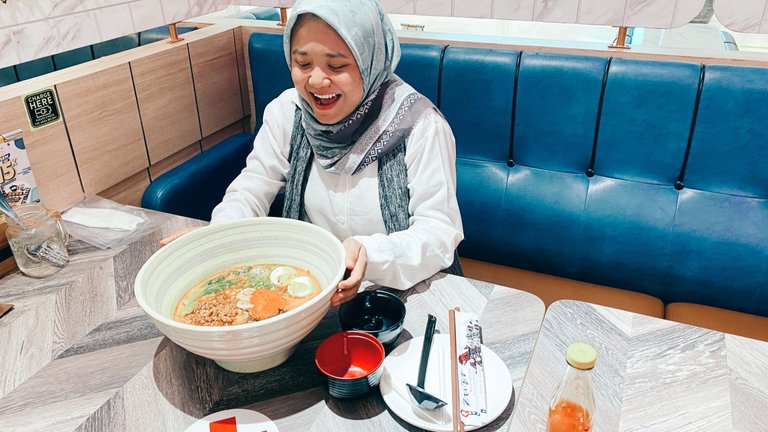 This is not the first time I have enjoyed extra-size ramen. A few months ago I tried the new menu, but it was spicier than the current one.
You can see my past post about extra spicy and size from Zenbu Restaurant, CLICK HERE.
---
---
---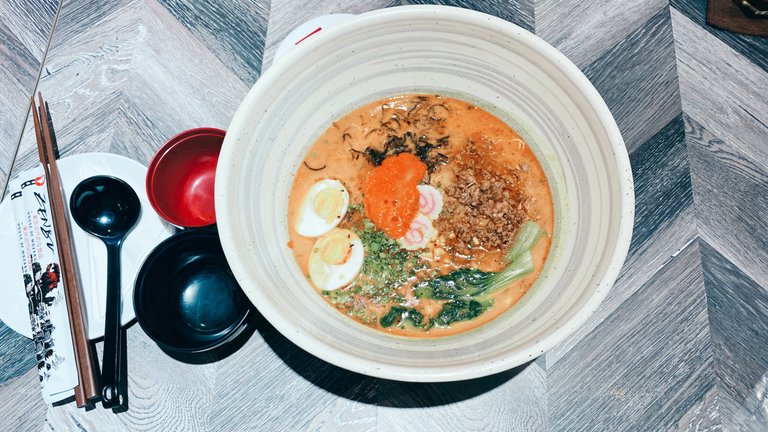 Then yesterday I purposely went to the mall "SUN PLAZA", in Medan City to have lunch at Zenbu.
I admit I have fallen in love with Zenbu Restaurant's ramen. So it's hard for me to forget the taste and spiciness. It was like my first love for ramen.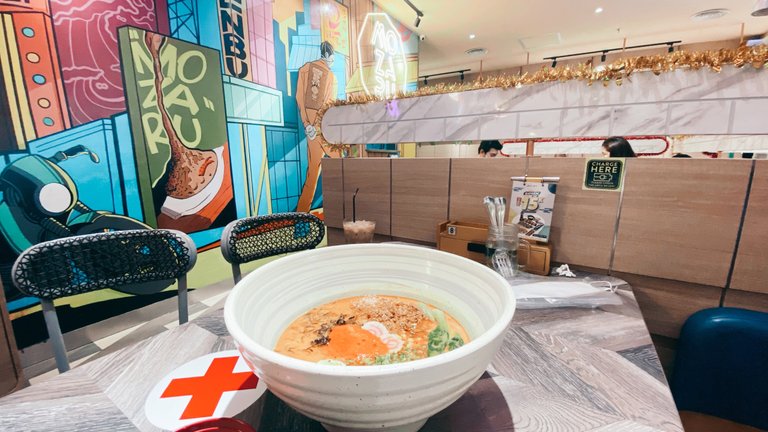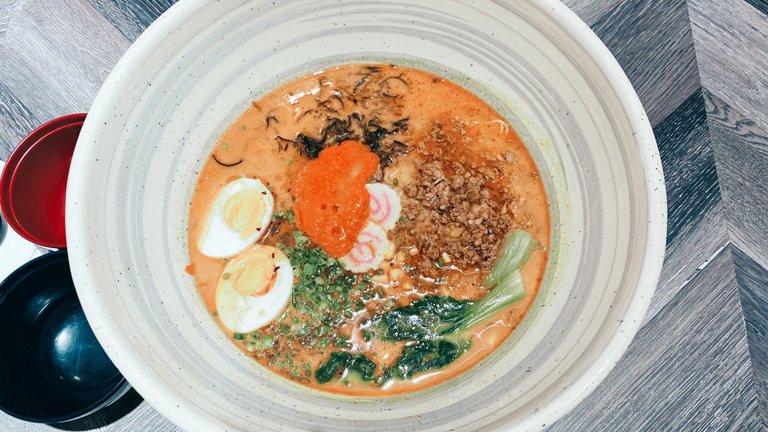 I'm back at Zenbu again for Extra Size Ramen!
I invited a friend of mine so we could finish this extra portion of ramen.
---
---
---
How About The Taste?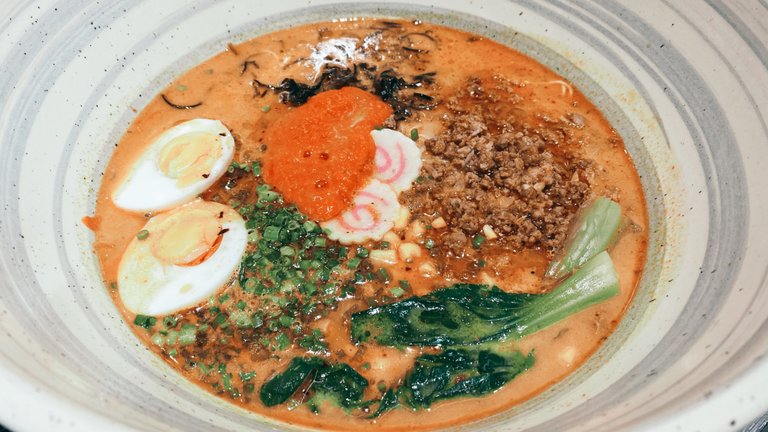 As for the spiciness, the extra size ramen version that I ordered this time was not as good as the extra size ramen menu that I enjoyed the first time. But forgetting about the spicy taste, the soup from this version of the ramen is quite satisfying!
The taste of this second version of the ramen tasted like curry in my opinion. And I like it... much more!
---
---
---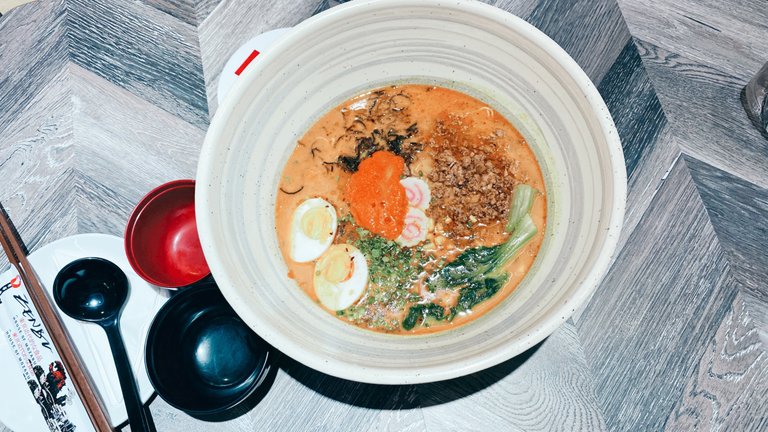 We can add chili powder that has been provided at the restaurant if you want to increase the spicy taste!
Yesterday's lunch was quite satisfying! And I fell in love for the second time with this extra-size ramen.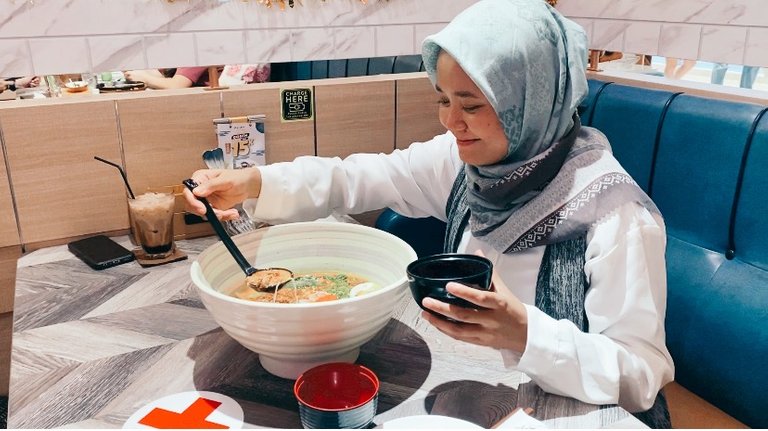 ---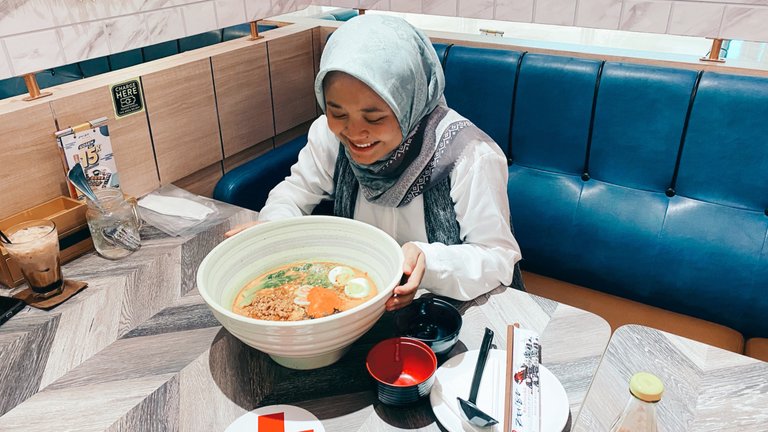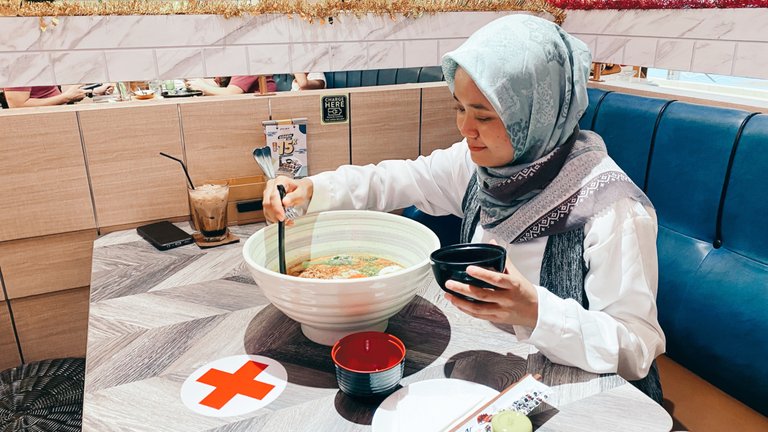 ---
I paid about USD6.85 / IDR 96,000 for an extra size portion of ramen.
---
---
---
Iced Green Mix
I have chosen Iced Green Mix to complete my lunch yesterday.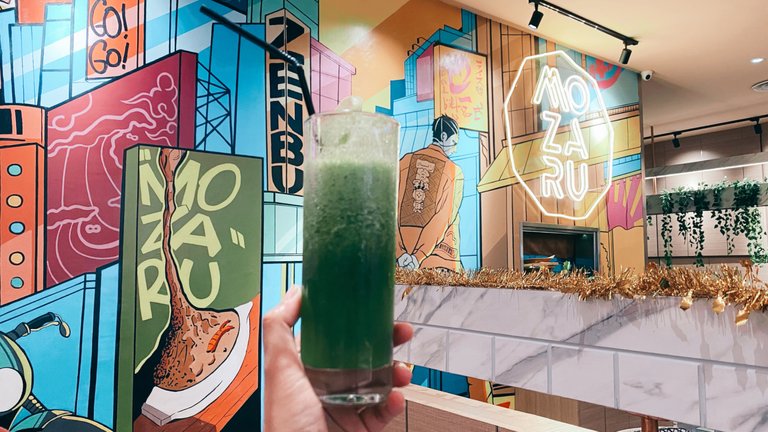 Green Mix ingredients are mustard greens, pineapple, and lemon. Really healthy and refreshing. This green mix is ​​a combination of fruit and vegetable juice that I like the most.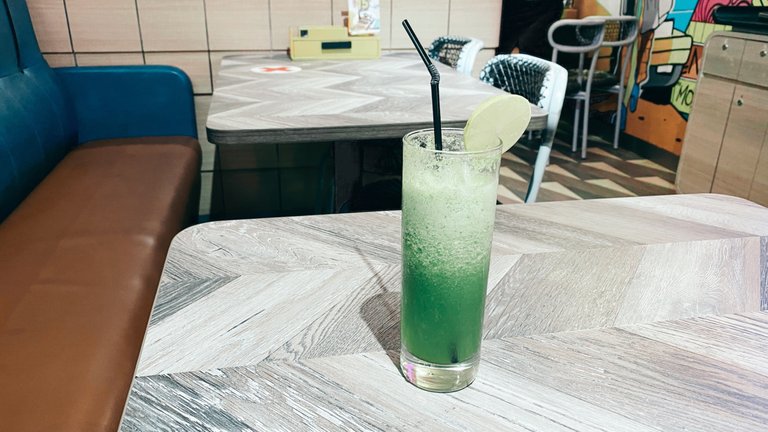 ---
---
Don't Forget To Pose!
There is a lot of good space for taking pictures. I chose the corner near the exit area of ​​this restaurant.
I also share some of my poses in this restaurant with you guys.
I think my appetite has improved, so has my weight, lol. Be Happy!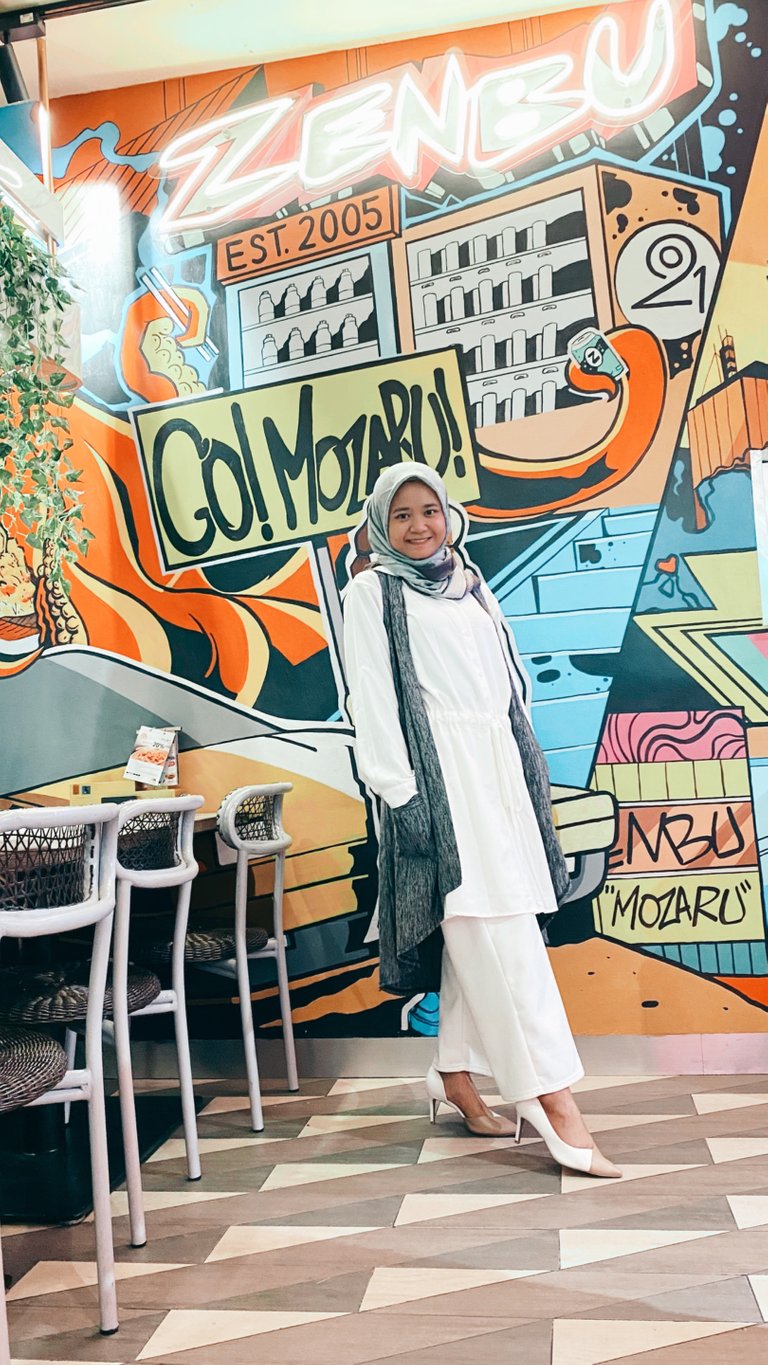 ---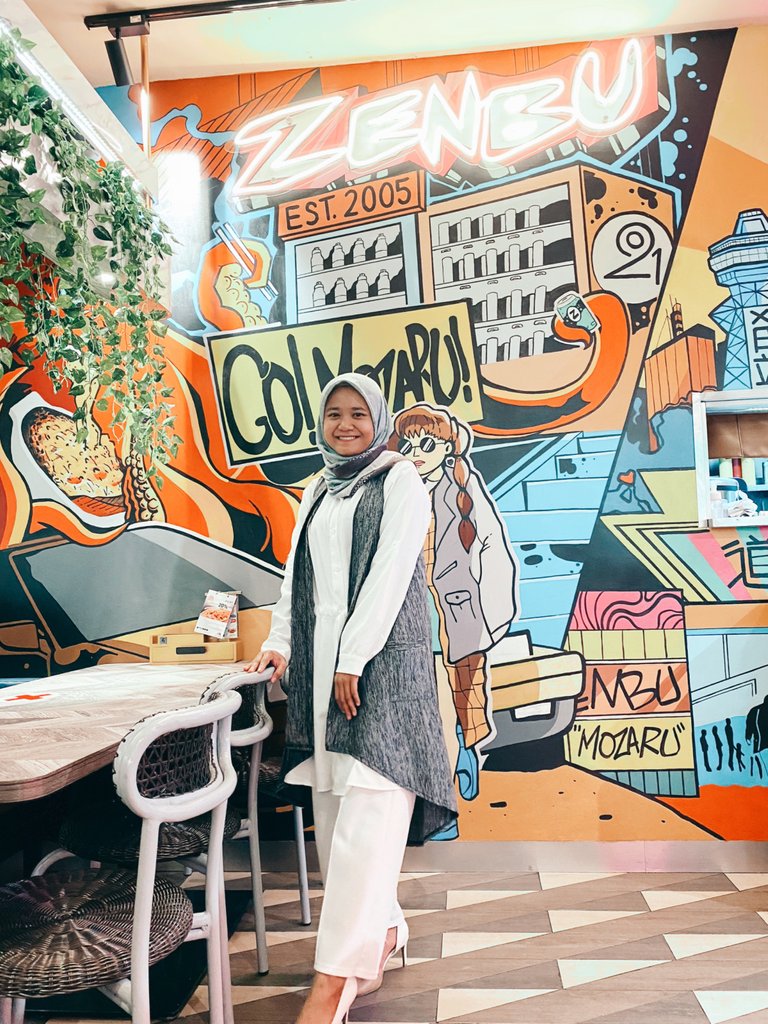 ---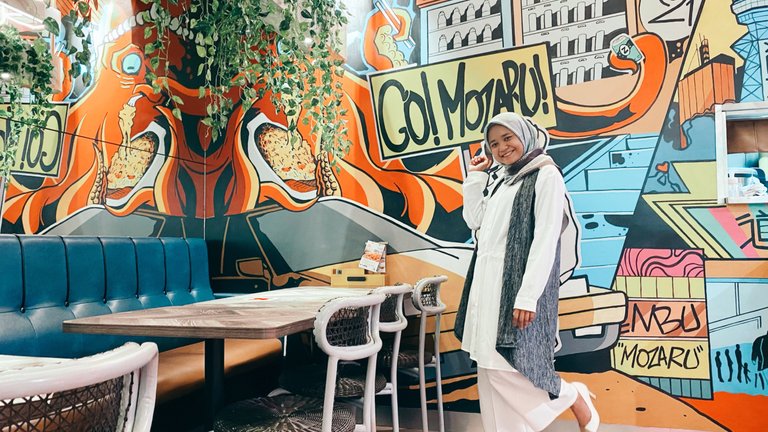 ---
---
---
How about you guys? What kind of Japanese food made you fall in love with Japanese food for the first time?
---
---
---
Thank you for watching my blog and reblog if you want my blog this time worthy of reading by others.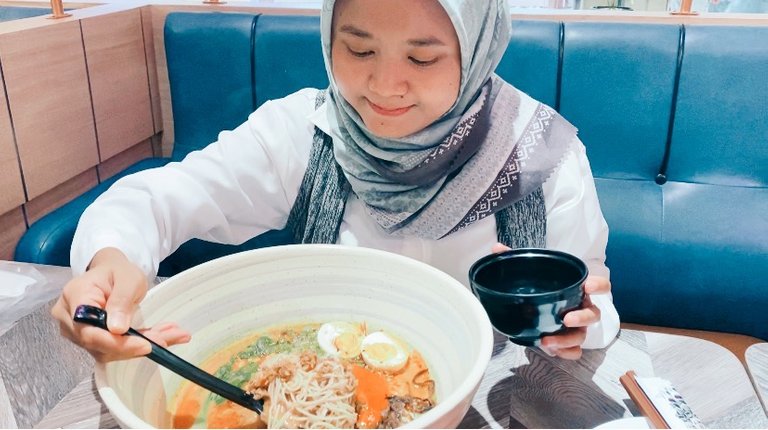 ---
---
---
Best Regards,
Anggrek Lestari
---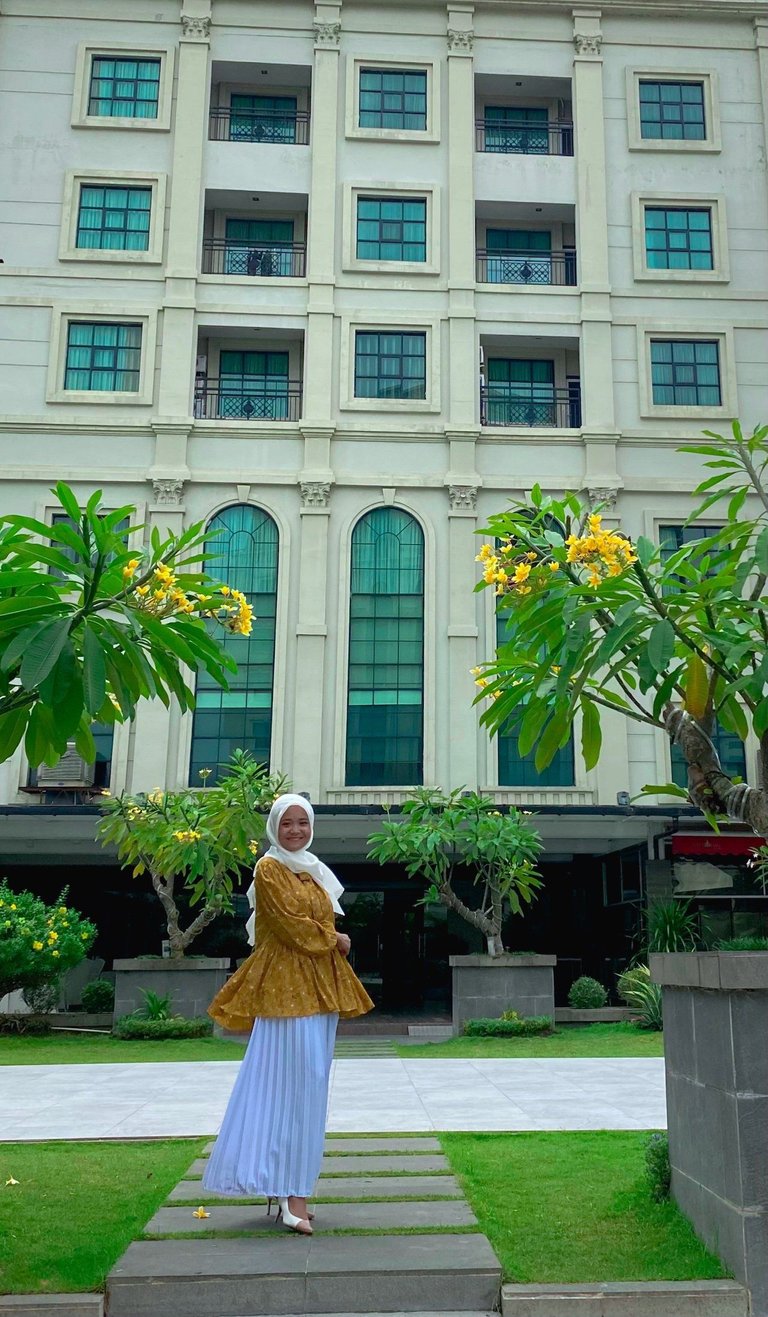 Who is Anggrek Lestari?
Anggrek Lestari is an Indonesian fiction writer who has published two major books. Now She is a full-time content creator. She has a goal to share life, poem, food content that makes others happy and can get inspiration.
Make sure you follow her blog as well for some interesting discussions about life other than food.
If you need a copywriter for your projects, Anggrek Lestari will be ready to help you.
Contact Person: [email protected]
Discord: anggreklestari#3009