Fatigue on a rainy day brings me to heavenly taste which makes the whole day no longer worthy of being considered annoying.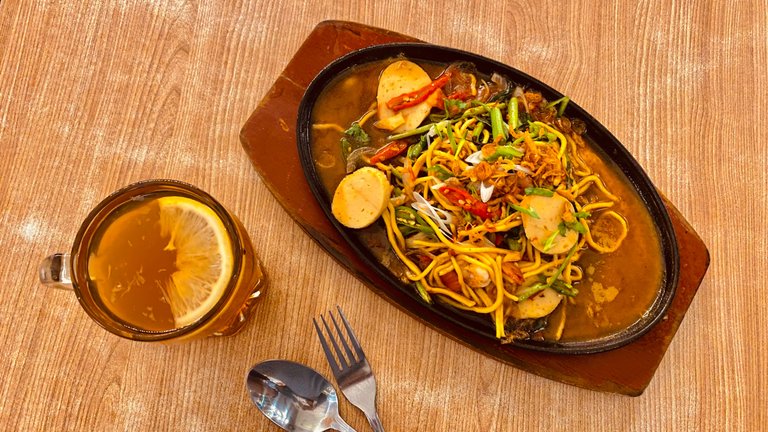 ---
---
---
Annoying things can come from something as simple as feeling tired, then we think everything looks wrong. Including rainy days. It makes me feel annoyed sometimes because it makes it difficult for me to move home more quickly after being tired of activities.
---
Rain at the end of a tiring day, it's a double case. Luckily I was in the middle of the trip, I got a delicious intake of food as well as warm drinks that made me no longer remember the day as something that was annoying because it was raining and also because I was tired.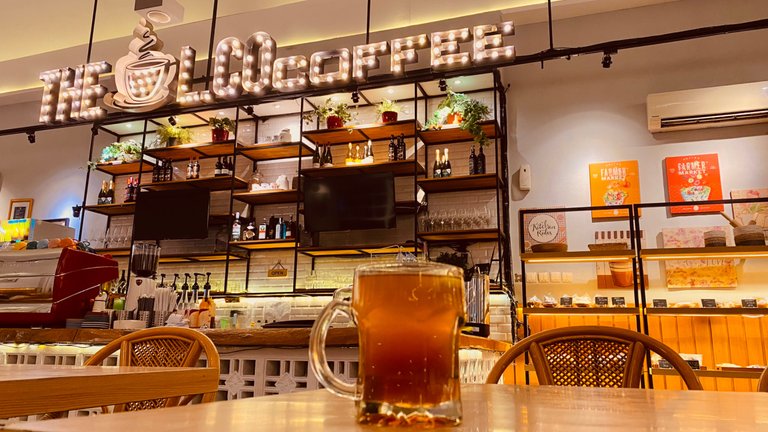 ---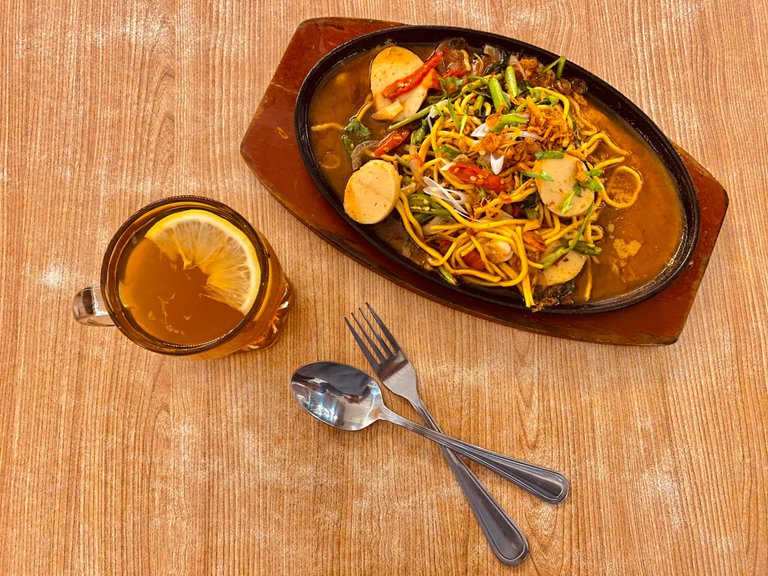 My partner and I decided to stop at a cafe we ​​haven't been to before, "The L.CO Coffee". This eatery caught our attention with its beautiful evening decor and spacious space on a side street.
---
---
---
"The L.CO Coffee"
---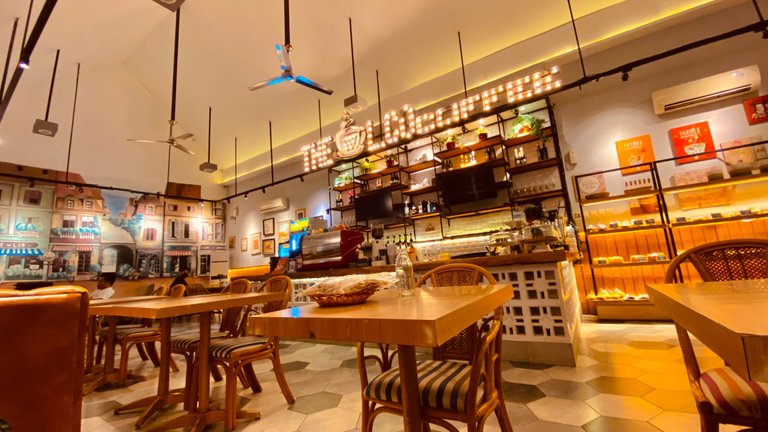 Initially, our goal was just to find a place that provided gadget chargers because I ran out of battery for my cellphone and laptop. Meanwhile, the journey to the house is still about an hour more. My partner and I were looking for a suitable place. It's quite difficult.
Before seeing "The L.CO Coffee", we looked at various cafes, but they were not very interesting and not convincing. Other places look just for coffee in general and the atmosphere of the place is not attractive at all, as if visitors are only told to eat and drink regardless of the surroundings at all.
---
Then, we arrived at the end of the main road and saw "The L.CO Coffee" which looked dashing and convincing. Although I immediately realized that this place must be pricey. But about pricey, not a problem at all. It's still raining and I think it's quite worth a stopover, rather than a stopover to an uncomfortable even though cheap place.
The chairs and tables in this place are pleasantly arranged and have comfortable materials for the body. So it really supports customers in spending a pleasant and comfortable time here, as I feel.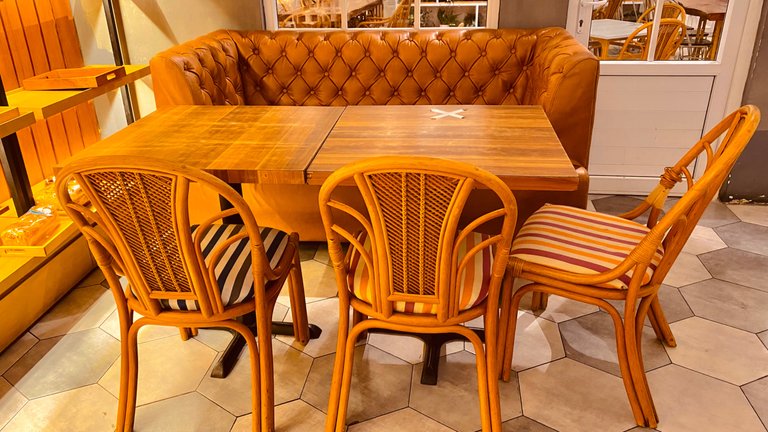 ---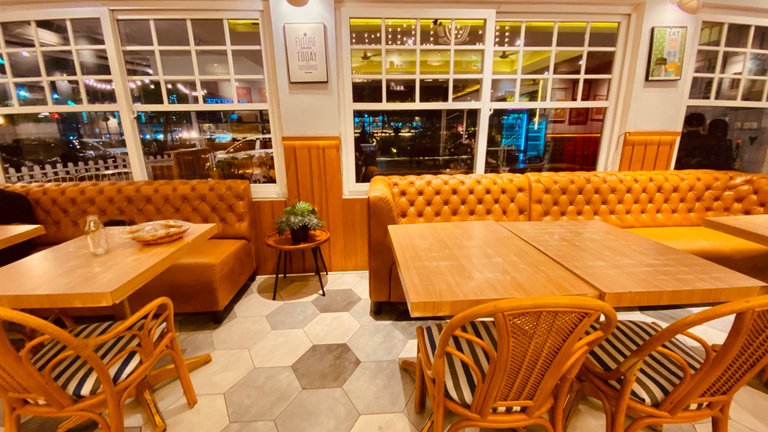 "The L.CO Coffee" offers a warm glow. Be it indoor or outdoor. Very suitable for gathering with family or friends, especially in the evening.
Unfortunately, because of the rain, I didn't take pictures of the outside of the cafe. So I'm just showing you the inside of the cafe only. And I hope you enjoy the cafe tour this time, even though it's not so complete because it's blocked by rainy conditions.
---
---
---
HOT LEMON HONEY TEA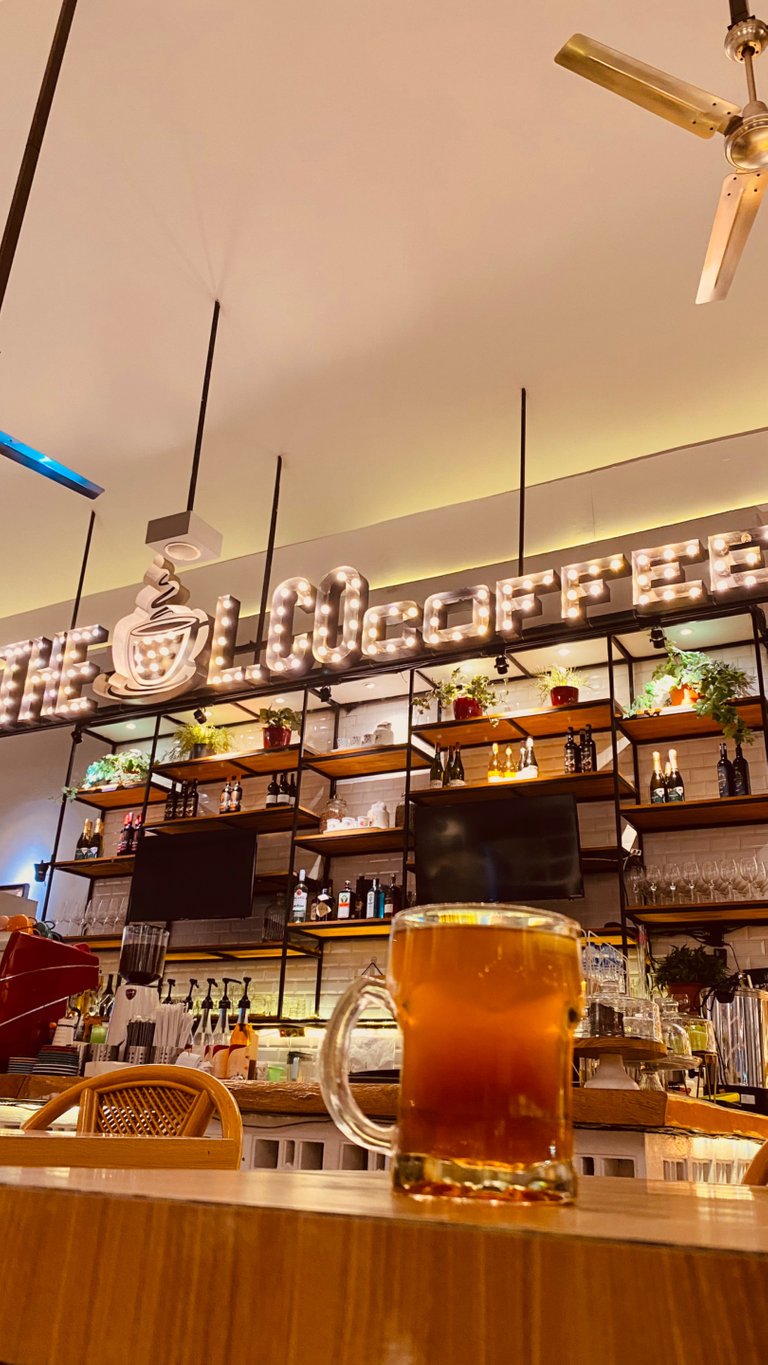 My body feels tired as well as cold. So without thinking, my mind gave the order to order Hot Lemon Honey Tea. That's completely true and is a fun option.
The combination of honey, lemon, and tea became relaxation for me who was actually very tired. Oh, thank God. I believe God deliberately created lemon tea to be served when humans are tired and need a warm massage on their minds. :)
---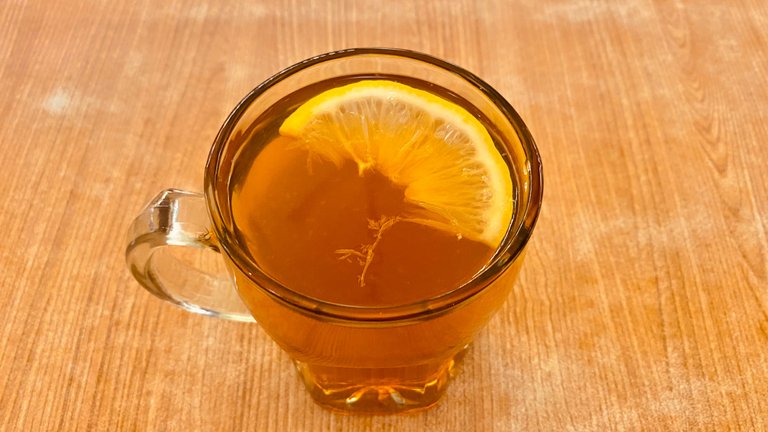 For $1.15 a glass of Hot Lemon Honey Tea, it's a warm evening like getting a weary-busting affectionate hug. I thought initially, the prices here would be pricey, but they are not. The prices are still normal like cafes in general.
---
---
---
NOODLES WITH WATER SPINACH SERVED WITH HOTPLATE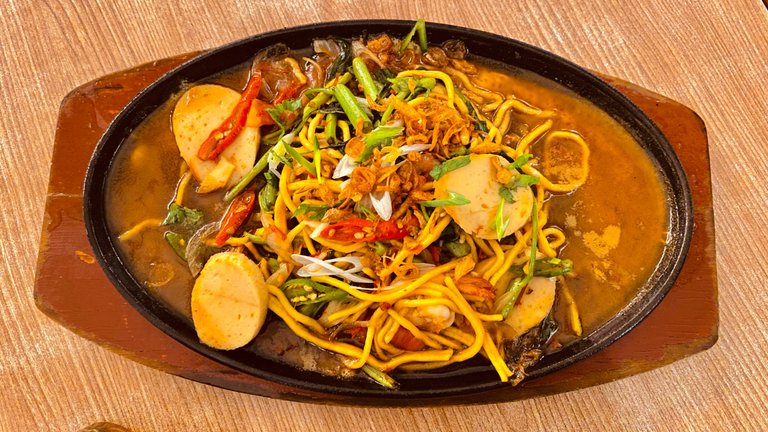 Food served on hot plates in my area is becoming quite popular. Usually, the ingredients served on hot plates are noodles, like the food I ordered this time.
Rainy days and tired bodies make me want something warm, fresh, and spicy. At first, I wanted to order only the classic instant noodles, but then my final choice fell on "Noodles With Waterspinach".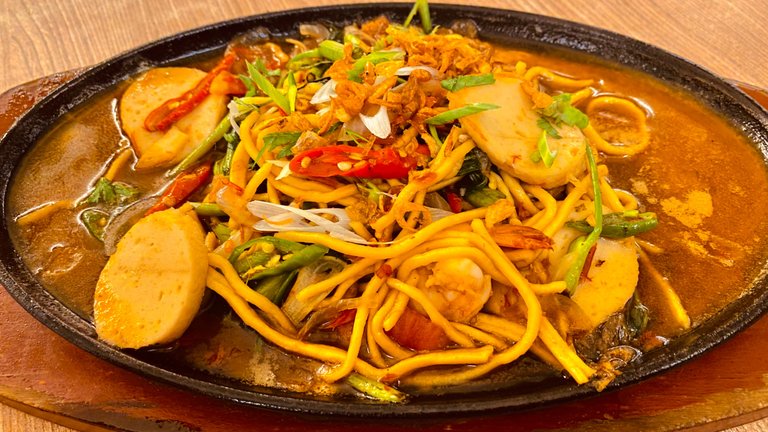 I added to the cafe waiter's desire to add some spiciness to my order. And I like the result. Spicy, also warms my body.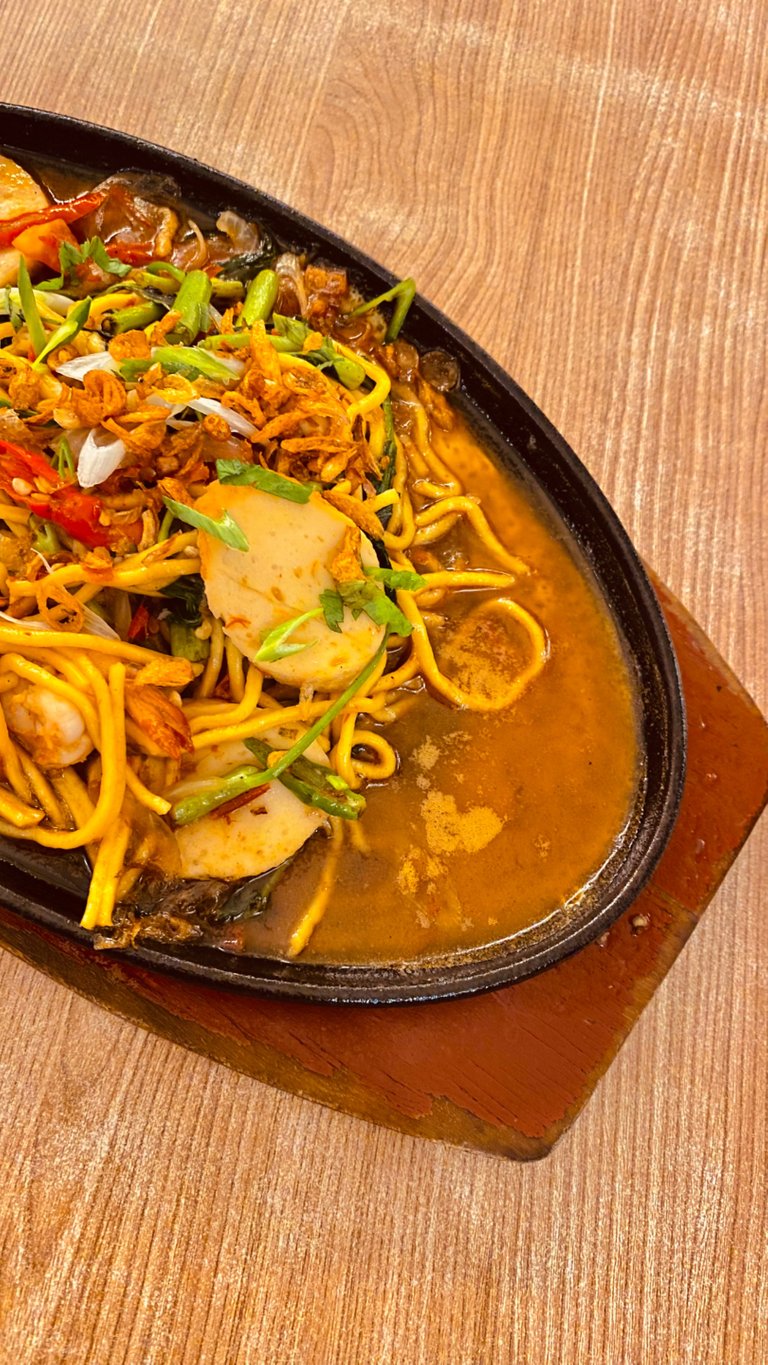 ---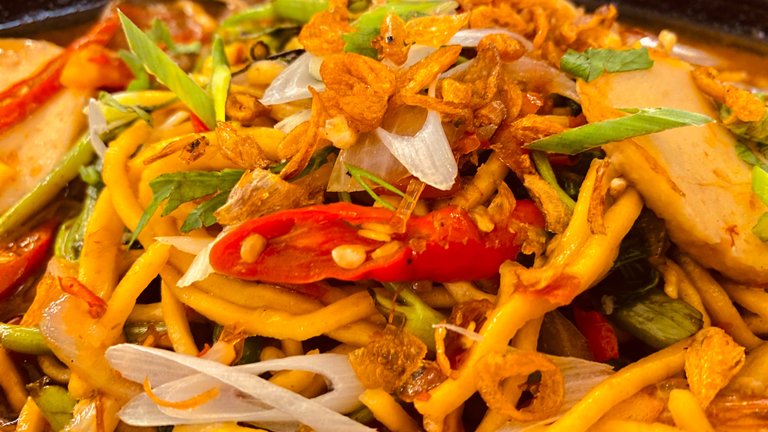 The filling of this dish is also filling. Inside there is water spinach, tofu, and a little seafood for a touch of savory taste.
Overall, I like the taste of this dish for about $2.7. It's not pricey, right? With heavenly gravy, it's so worth it!
---
---
---
MINI PIZZA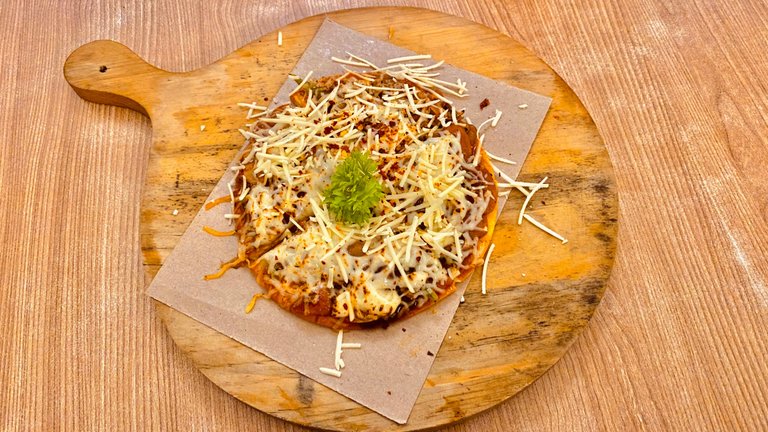 I still want to spend time at "The L.CO Coffee" while waiting for my gadget battery to be fully charged. So I added my order again. Mini Pizza became my choice.
This is the first time I found a pizza with a thin crust with delicious toppings. The pizza filling itself was not dry. Mushrooms and cheeses combine perfectly with a little bit of moisture on a thin, crunchy, crunchy crust. Yummy!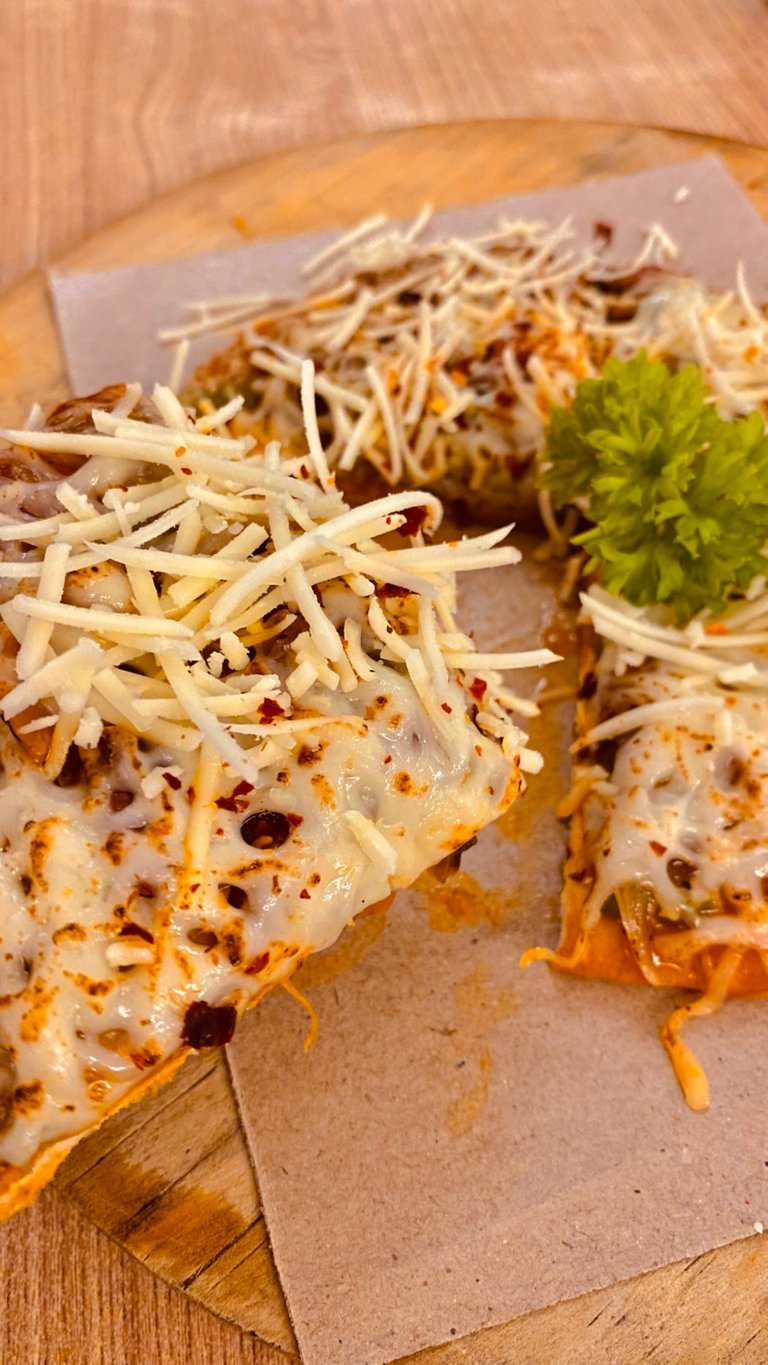 The actual mini pizzas aren't exactly minis and can be served enough for two people. My partner and I were full. :)
For $2, the mini pizza is on my list of favorites which is small but has a huge impact on my mouth. :)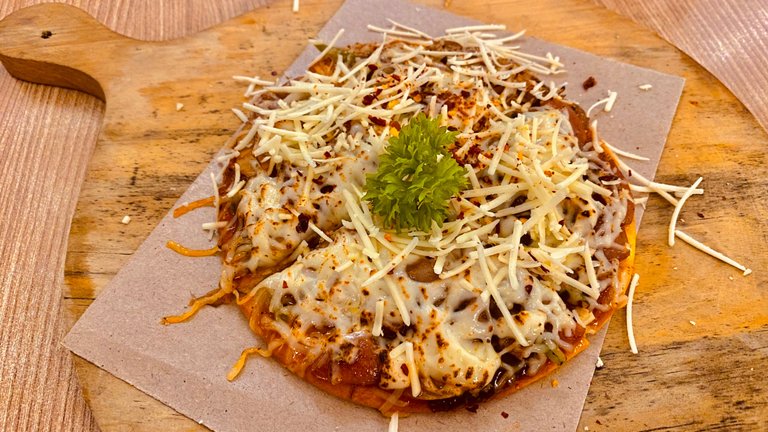 ---
Apart from main dishes and snacks, this place also provides bread and cakes which are suitable to take home or to eat on the way.
There are many choices of bread or slices of cakes to choose from. That would confuse us, of course. Because all the flavor variants look confusing. Choose wisely or you will lose a lot of your money. lol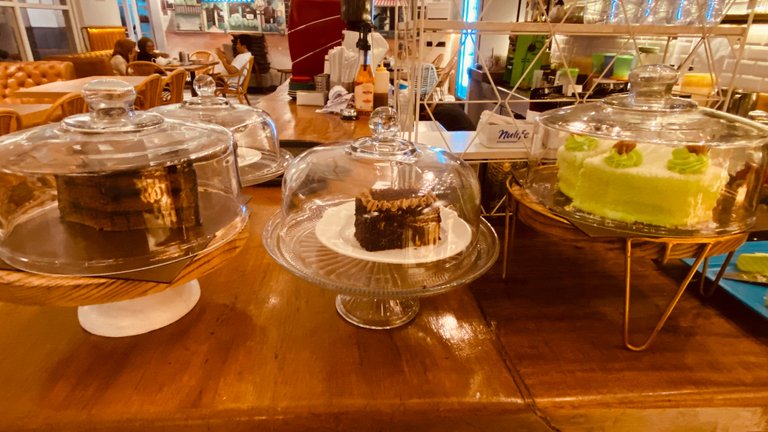 ---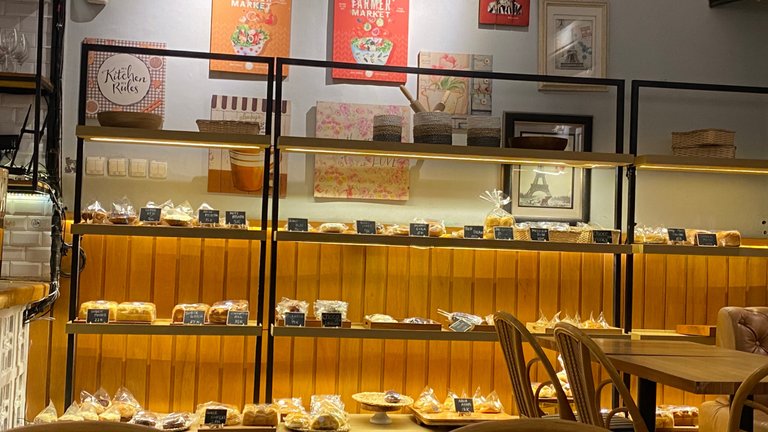 ---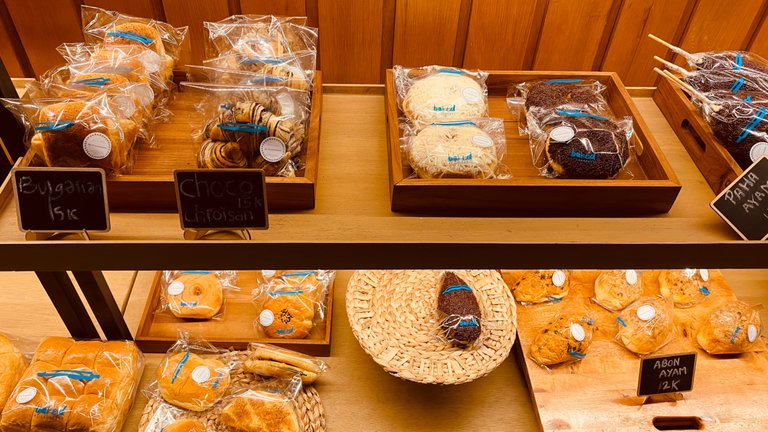 ---
---
---
That was about "The L.CO Coffee" which offers a feeling of happiness again on me has myself exhausted too in the middle of a cold rainy day. This place is recommended! See you on my next trip!
---
I hope you guys have a nice day. Stay grateful and blessed, HIVE Lovers!
---
---
---
Finding the things that you deserve to find today. Have a great day, good people, HIVE Lovers!
---
---
---
Thank you for reading my blog and reblog if you want my blog this time worthy of reading by others.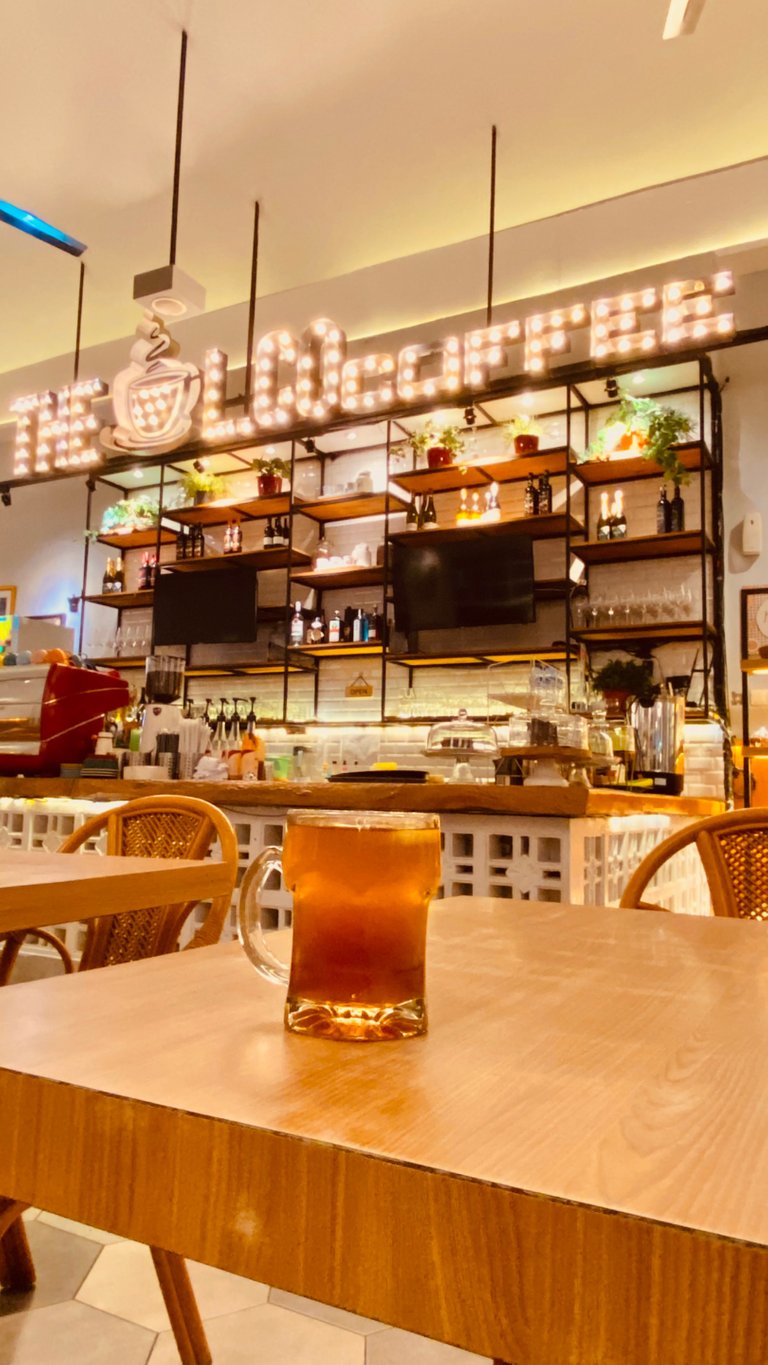 ---
---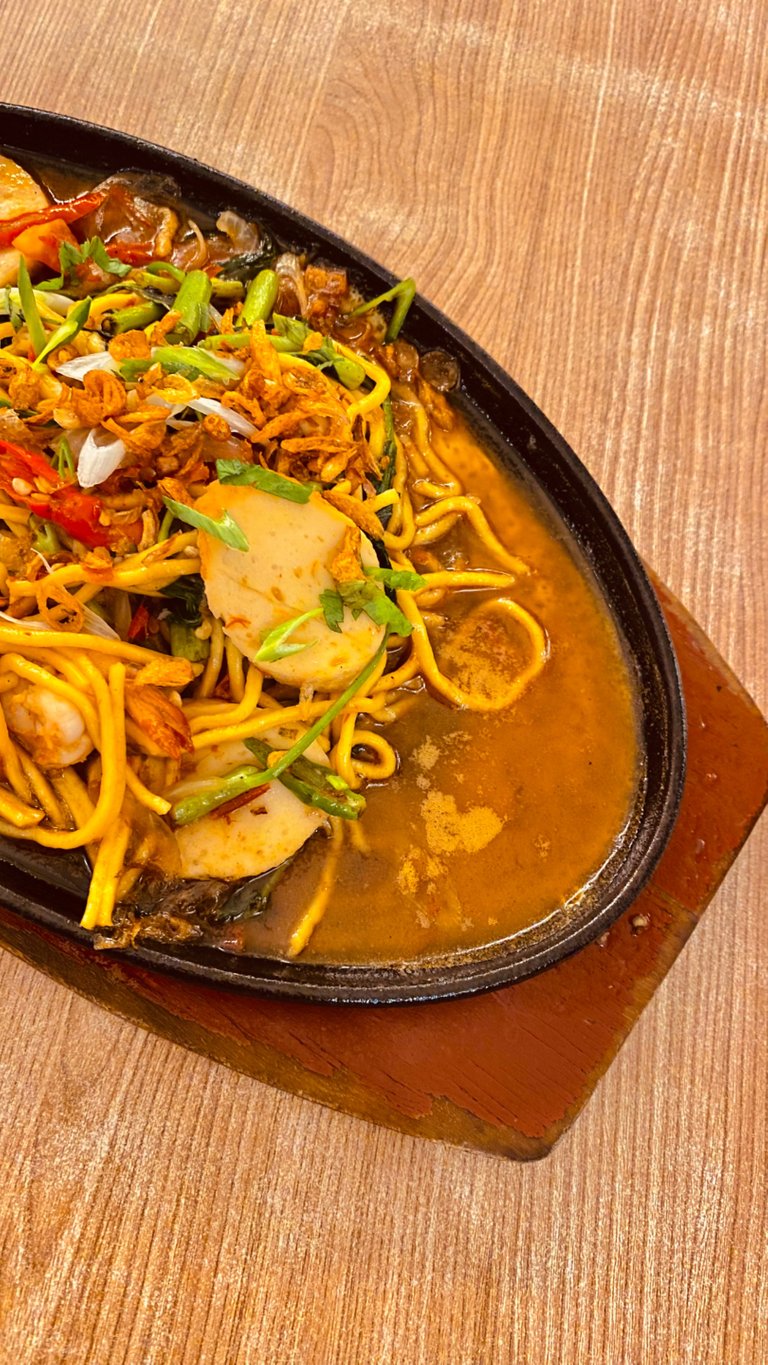 ---
---
---
Best Regards,
Anggrek Lestari
---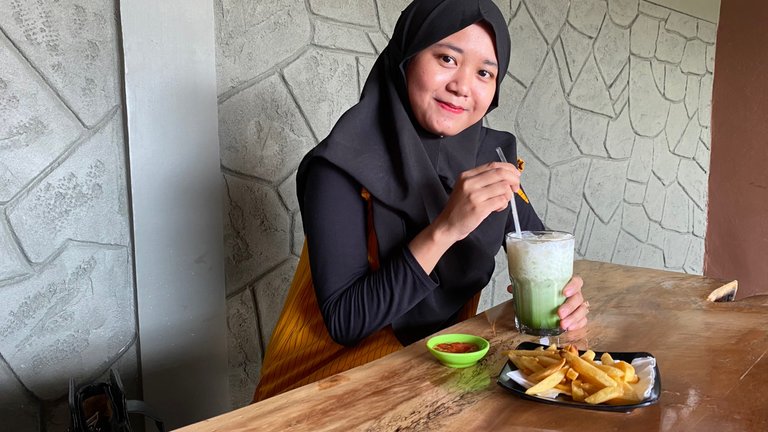 Who is Anggrek Lestari?
Anggrek Lestari is an Indonesian fiction writer who has published two major books. Now She is a full-time content creator. She has a goal to share life, poem, and food content that makes others happy and can get inspiration.
---
Contact Person: [email protected]
Discord: anggreklestari#3009
---