---
---
Sometimes we just feel stuck somewhere, then order food.
Sometimes it feels perfect, sometimes it doesn't. Just a matter of price, taste and the view.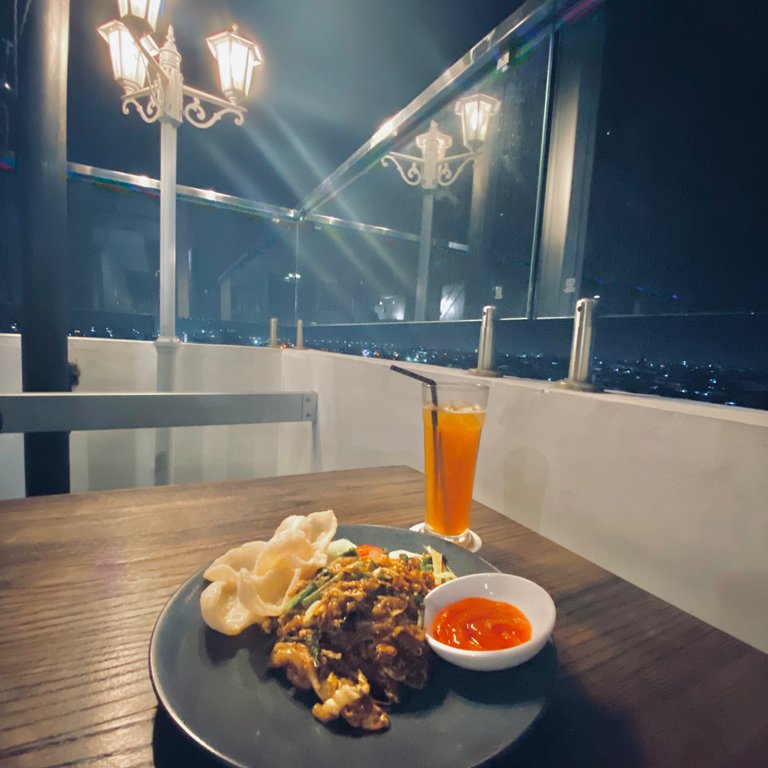 ---
---
A thing that is no longer surprising to me if I go somewhere suddenly. That day, I was feeling uncomfortable in a house that still reminded me of my late mother. So my partner asked me to hang out to improve my mood. In the end, he took me to new places we had never been to before.
We visited some places just to have a look and get some fresh air. There's also what we eventually agreed on as where we sat there longer and chilled out.
---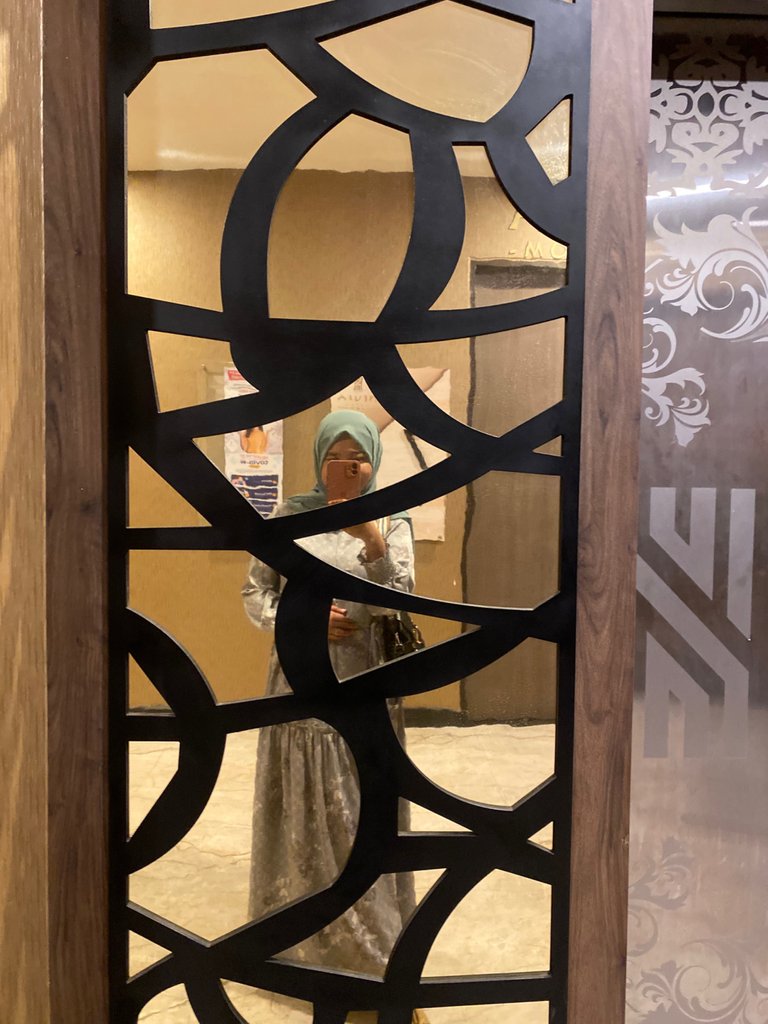 What was unexpected was that my partner kept driving to areas farther from where we lived. Finally, we decided to stay at the Nivia hotel. So I will share my dinner activities at a Rooftop Restaurant yesterday with my partner.
---
A Rooftop Restaurant by NIVIA Hotel
---
---
One of the important reasons besides paying for this three-star hotel is cheap (compared to the rates of other hotels yesterday), is that this hotel has a Rooftop Restaurant.
I bet dining in place at a rooftop hotel has a great view! As far as my experience goes, the view from a rooftop hotel never disappoints me.
I invited my partner to dinner at the Nivia Hotel rooftop. The restaurant is on the 9th floor of this hotel. For your information, this rooftop restaurant is open to general customers who are not staying at the hotel.
---
How ​​To Reach The Restaurant
---
Nivia Hotel has a building structure that is not too broad. So they utilized strategies to achieve maximum building function. One of them is using the rooftop as a restaurant. The rooftop is on the 9th floor.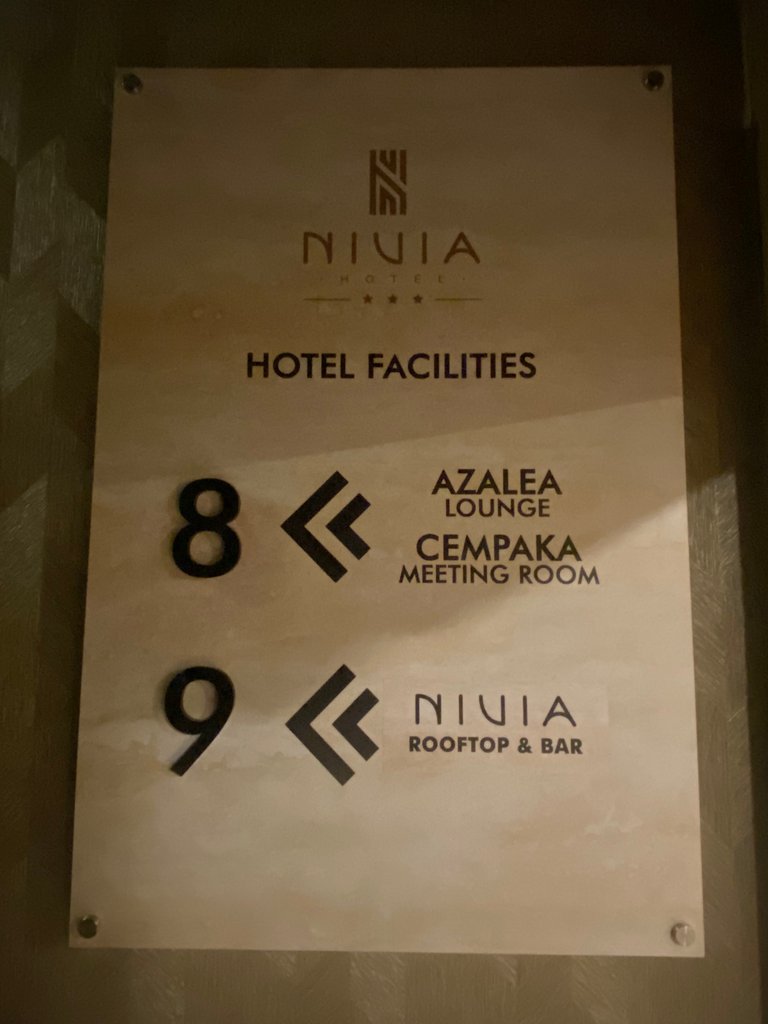 ---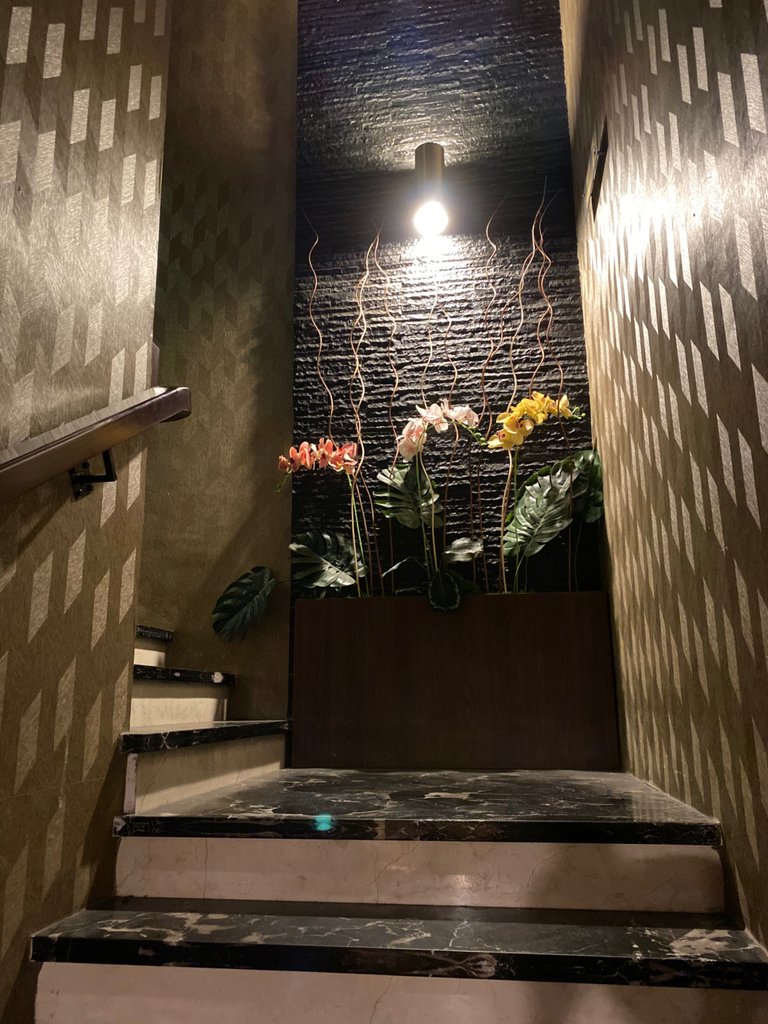 Unfortunately, there is no lift available to arrive at the rooftop. The elevator in the Nivia Hotel building is only available up to the 7th floor. So to be able to reach the hotel's rooftop, we have to climb another two floors of stairs. So once we arrive at the 7th floor, we have to take the stairs to the 9th floor.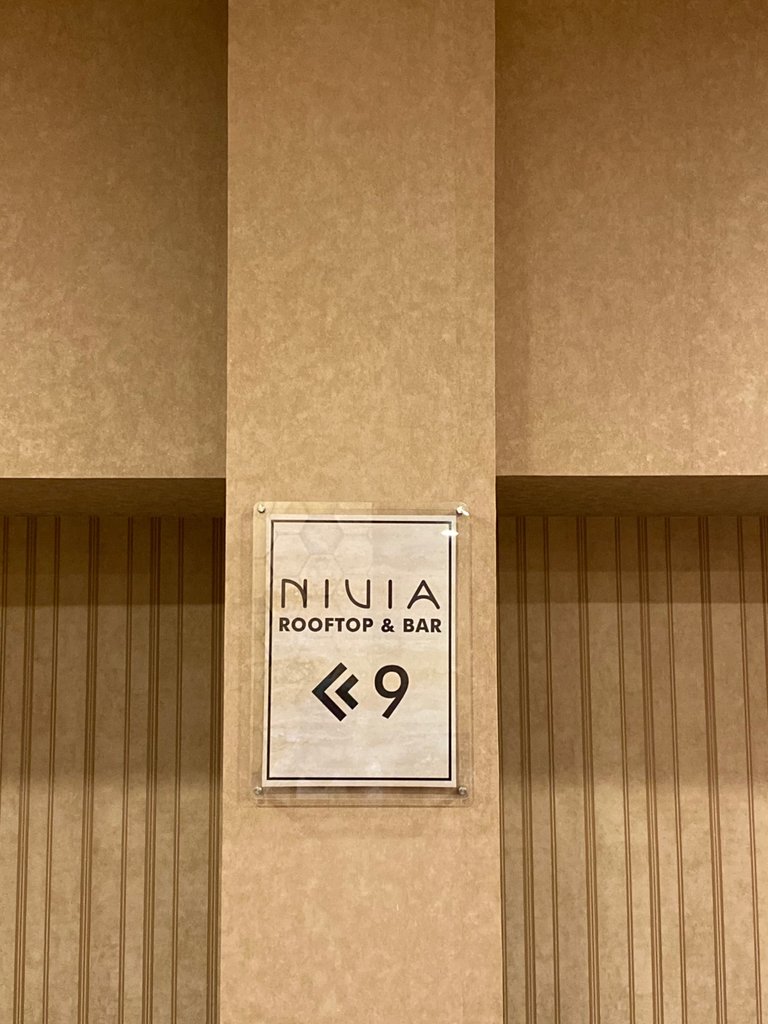 I consider it as my sporting activity. Don't be afraid to get lost as they provide directions on the wall for information on visitors wanting to go to the rooftop restaurant.
---
Offers a Beautiful View
---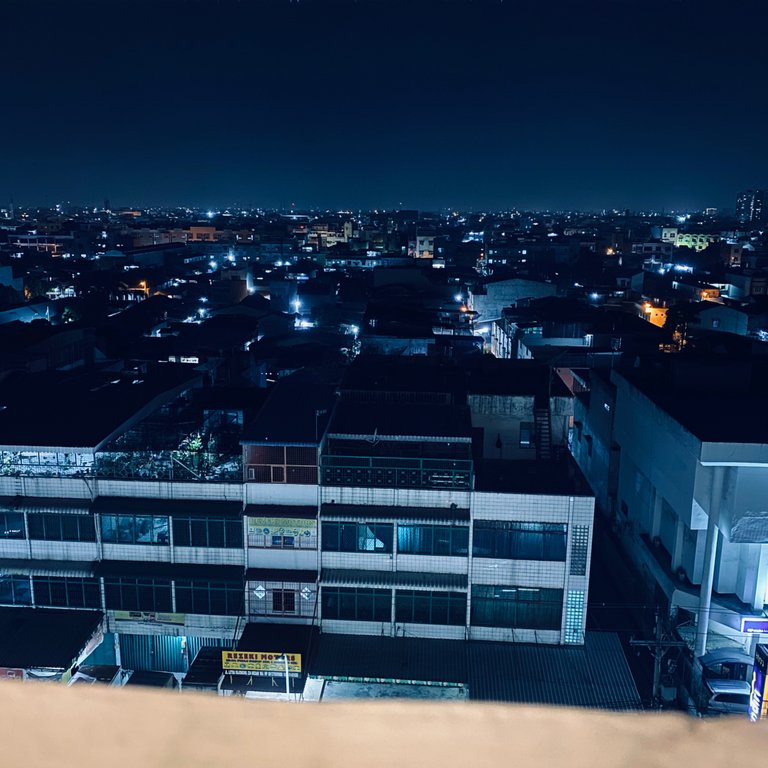 I feel a bit tired after climbing the stairs. But then I smiled. I saw my favorite beautiful scene, which is the night lights of beautiful urban life. Even though it is only on the 9th floor, the view in this restaurant is quite satisfying and pleasing to the eye.
---
The application of additional accessories in the form of decorative lamps adds a homey impression as if we are in our own home, for example on the terrace of the house with warm and comfortable porch lights.
---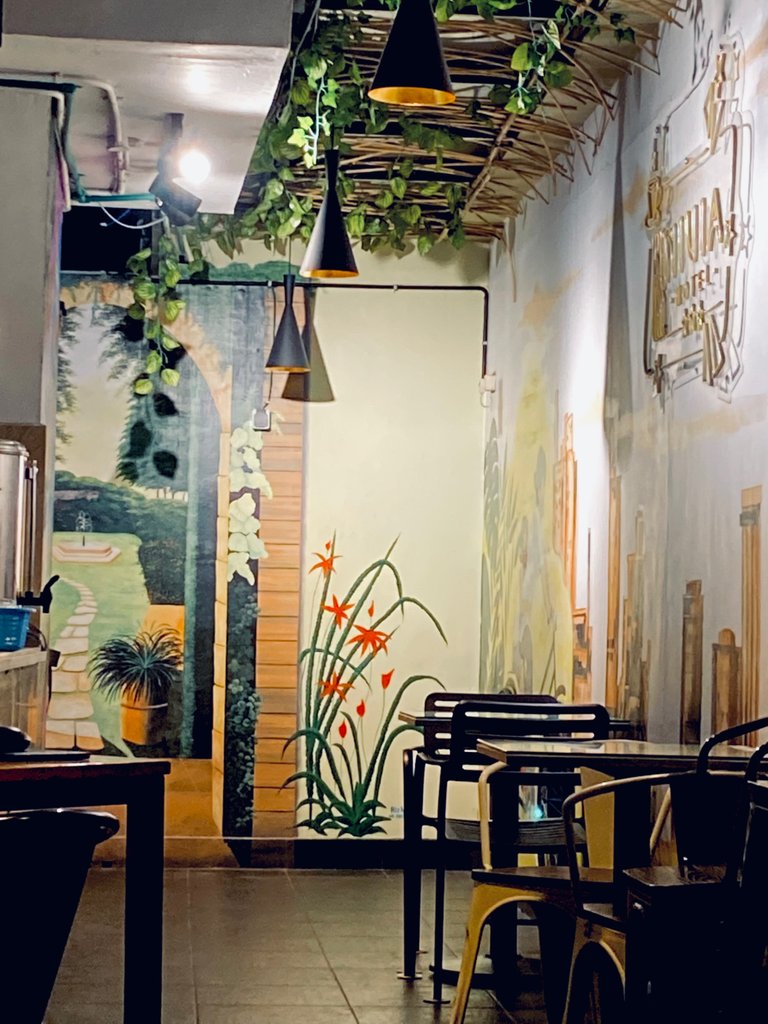 ---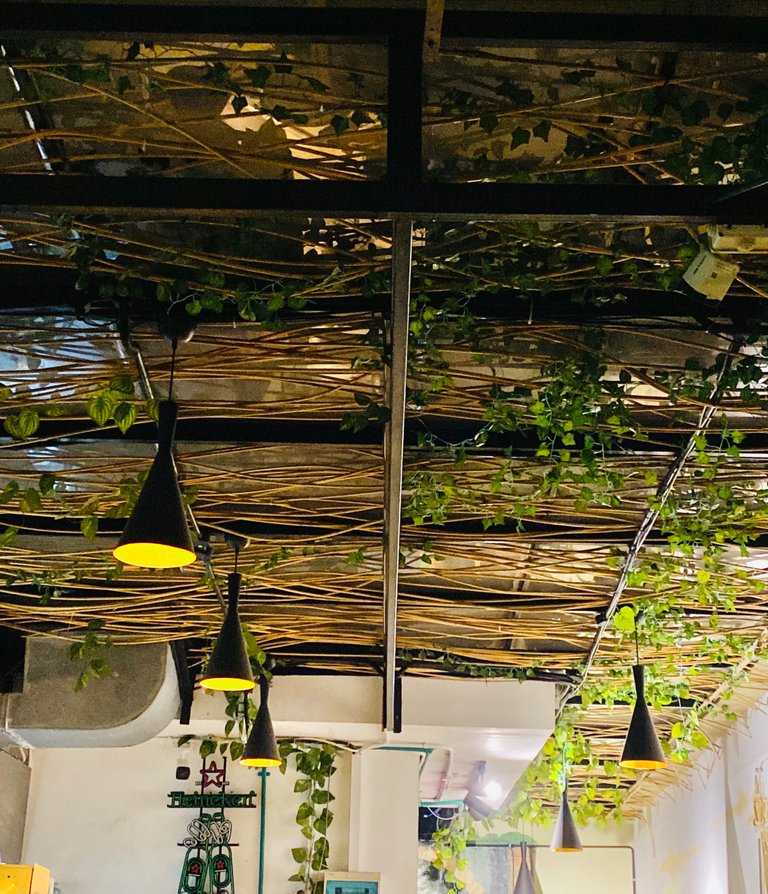 Yeah, the atmosphere here is quite comfortable. Also, they provide a big screen to watch the world cup 2022. What a great option for us. Eating or drinking coffee while watching.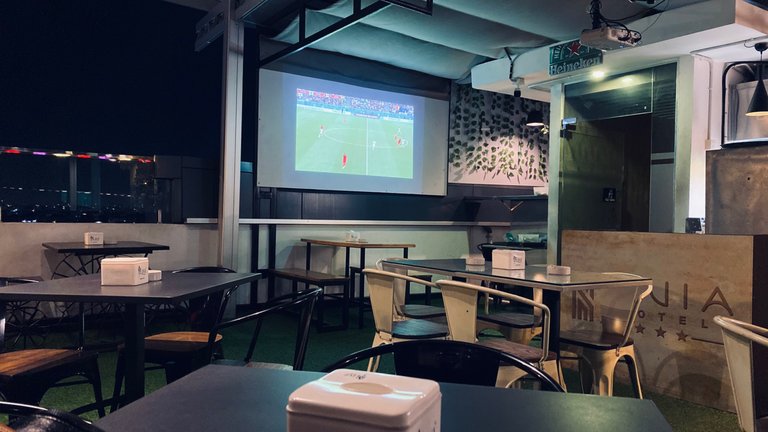 It sounds right for us to come to this hotel because my partner also likes to watch football match.
---
My Dinner
---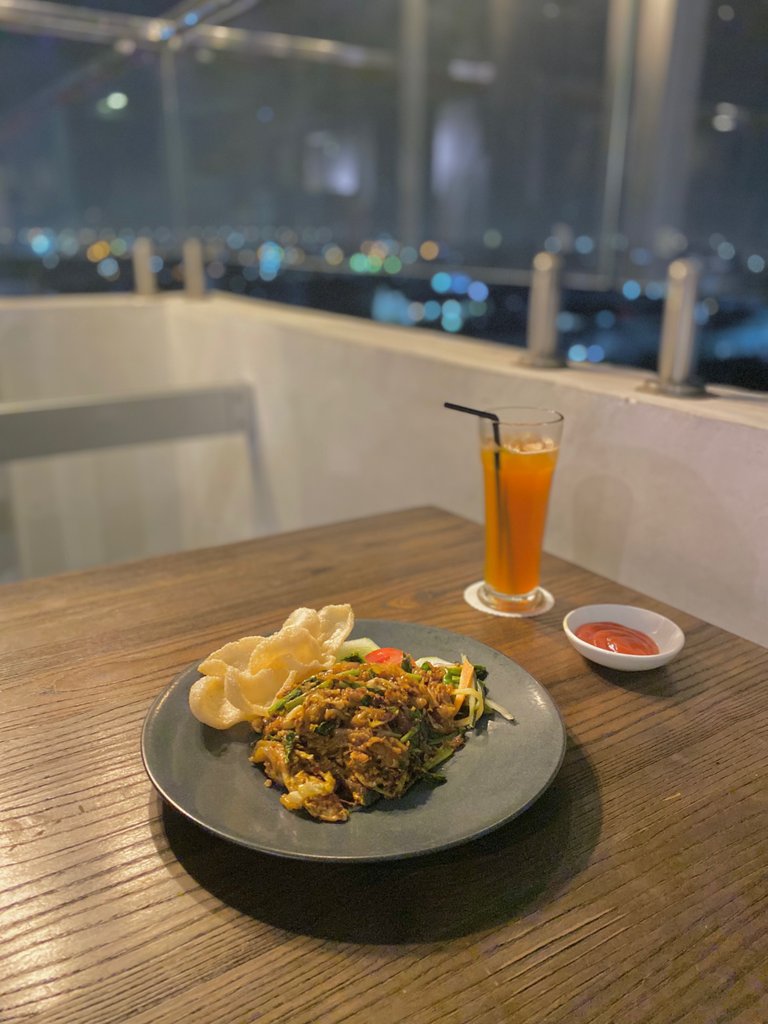 Originally, I was going to get the different options I could choose from here. Hmm, I feel annoyed if I don't have many choices.
What also surprised me was that the prices for food and drinks were listed as pricey like in a five-star hotel. Gosh! But let's see if I will get the maximum taste from my dinner meals.
---
I choose the food that is most (I think) comfortable for me that day. I chose fried rice noodles (kwetiau). When this menu arrived in front of me, I knew that I had no more hope to get more taste experience. lol.
Well, the taste of the fried rice noodles that I ordered was quite good, but just enough, not really worth it for IDR 65,000 or USD 4.6. That's about 3 times the normal price for the fried rice noodles I enjoyed at home cafes which tasted even better.
The appearance of this dish is also nothing special. Luckily I was really hungry at that time. So I can afford to finish this dish.
---
When my partner tried my dinner menu choices, he said that my food was even better than that. lol. But I really appreciate every place trying to serve food. I remain grateful for that day.
---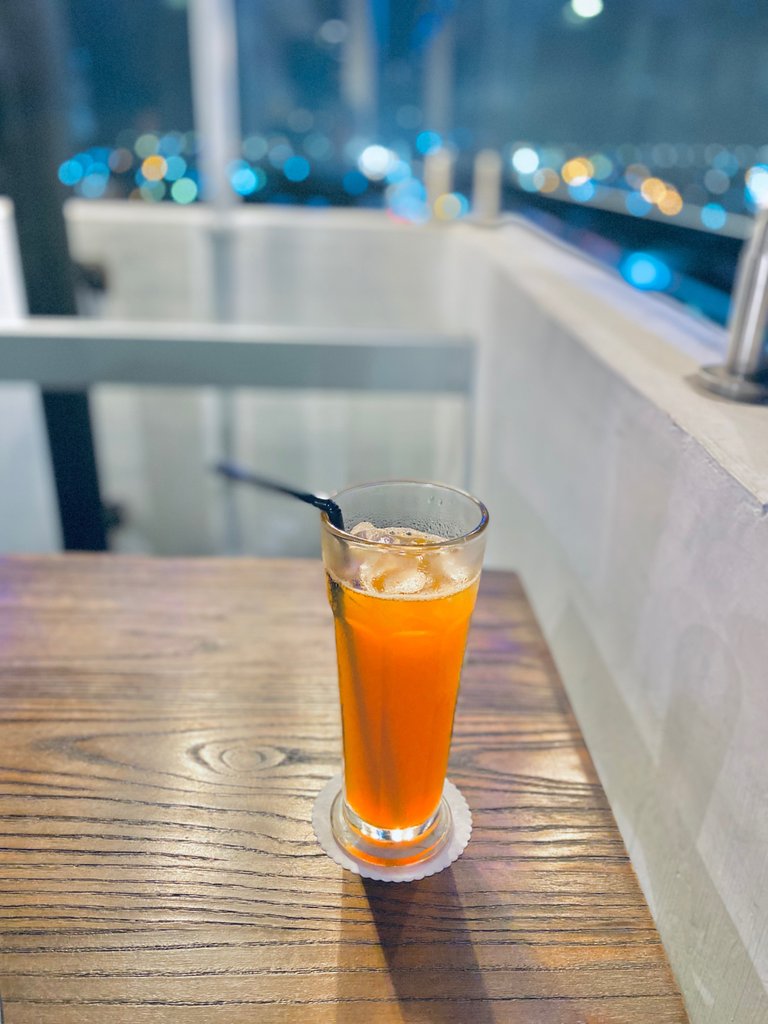 For drinks, I chose carrot juice. Not the best in my opinion because it's too sweet. But enough to refresh me who was exhausted before. For this drink, I paid IDR 35,000 (USD 2.5).
---
What's The Next?
---
We didn't just leave this restaurant after we finished our dinner. My partner asked us to stay until the ball game was over.
So, I decided to order just a cup of hot coffee to accompany us to watch the world cup match that night.
---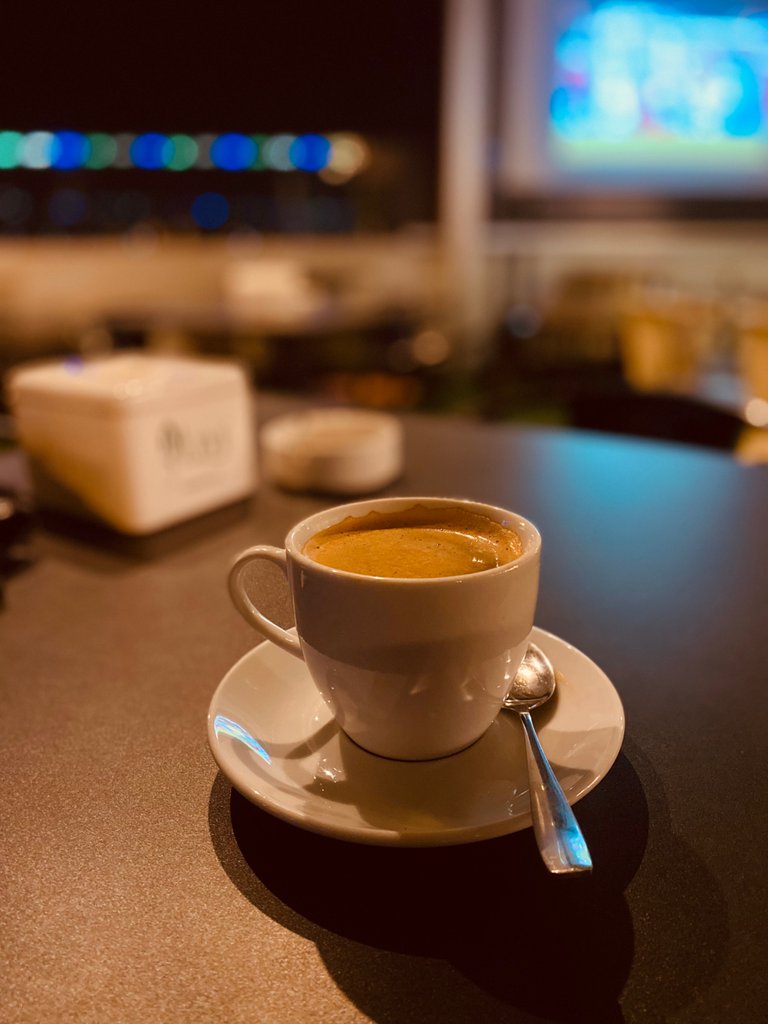 We share coffee. As for the coffee, it's like a healing feeling for those of us who were previously dissatisfied with the main course served by them.
Delicious warm coffee with a view that is too dear to be missed. There are always positive things from things that are not good if we want to look for them.
That night did not feel like a perfect dinner. But I'm grateful I can feel the perfect view from the restaurant. So, from the random things we did that night, my partner and I got a new experience that wasn't all bad. There is also a good side that makes our hearts feel good, especially when we enjoy the scenery there.
---
---
---
Thank you for reading my blog and reblog if you want my blog this time worthy of reading by others.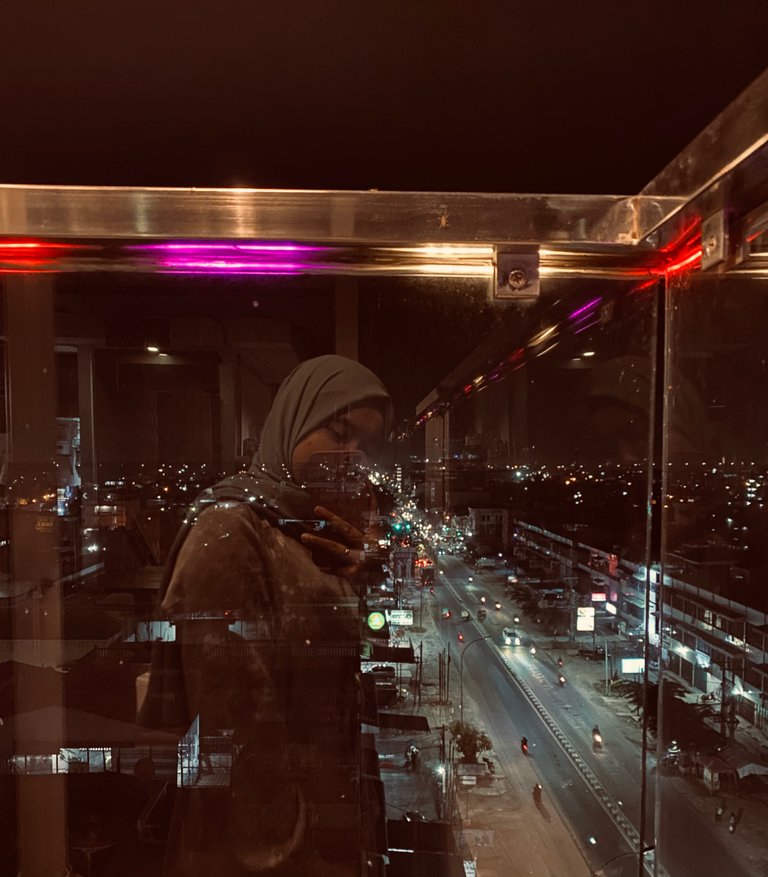 ---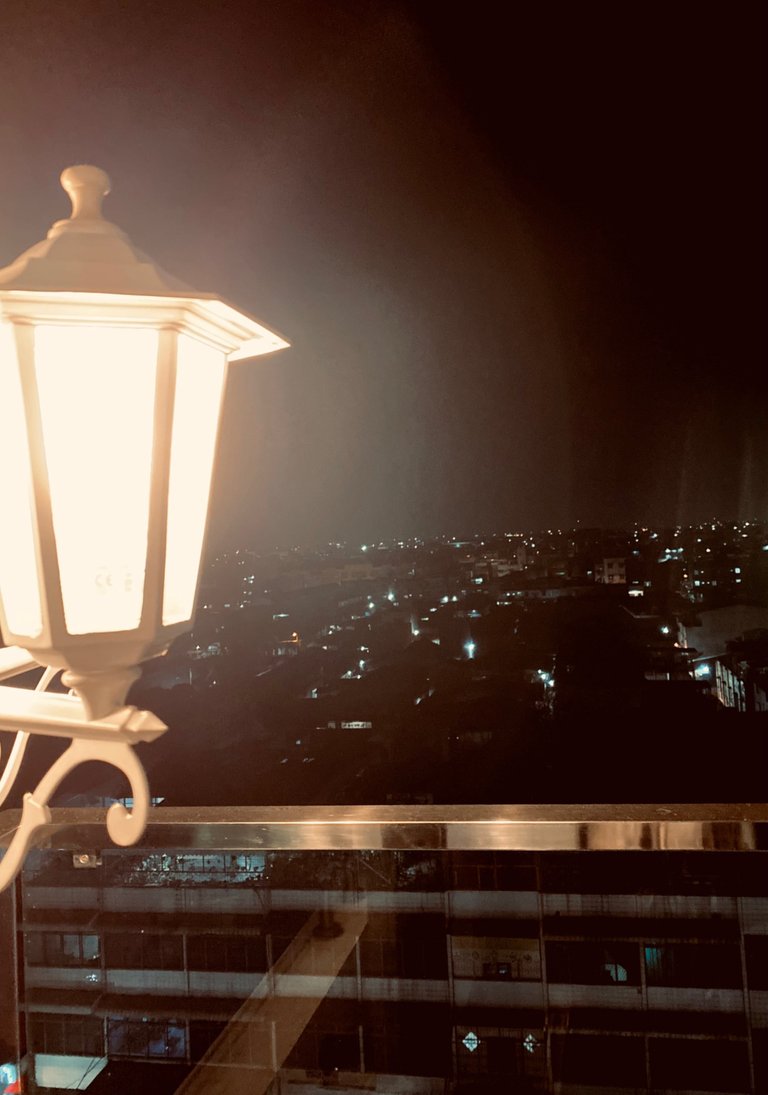 ---
---
---
Best Regards,
Anggrek Lestari
---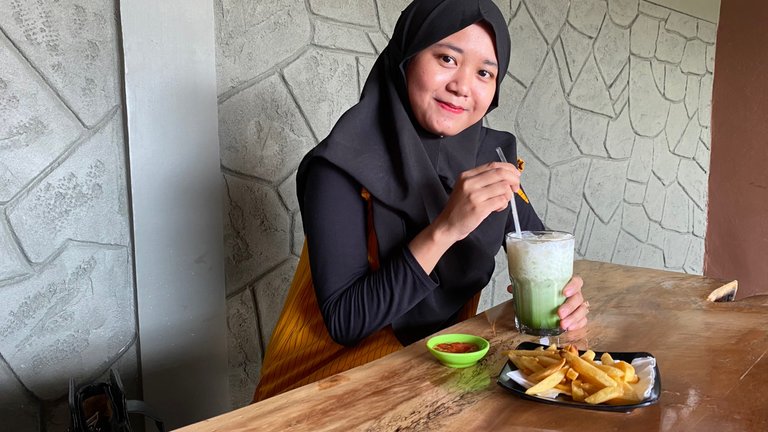 Who is Anggrek Lestari?
Anggrek Lestari is an Indonesian fiction writer who has published two major books. Now She is a full-time content creator. She has a goal to share life, poem, and food content that makes others happy and can get inspiration.
---
Contact Person: [email protected]
Discord: anggreklestari#3009
---