Hi There!
I hope you have had the chance to have a peek at my previous post, where I shared how I baked a carrot cake for my Little Girl's 6th birthday. If you missed that post you can check it out here: Birthday Cake 1/2: Carrot Cake | Recipe .
Now, on to birthday cake number 2.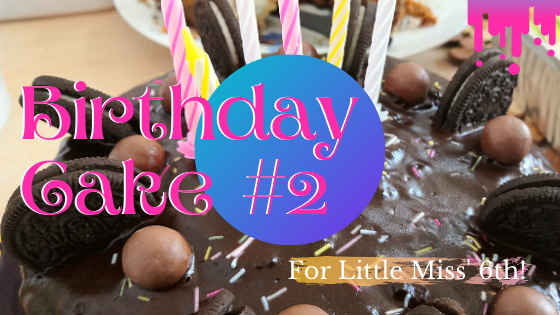 The carrot cake was mainly because I craved for it, like I was planning to make it even before the very yummy brownies I baked 10 days ago. But since it was Little Miss' birthday, and the kids were nagging to put rainbow sprinkles to the carrot cake, I also had to make a chocolate cake.
No Baking Soda Recipe
I had to find for a cake recipe that didn't call for baking soda. You guessed it right. I only had enough baking soda for the carrot cake because Little Miss dumped most of it at her science experiment.
Looking around the interwebz, I found this recipe, and made it for the first time- - fingers crossed it will be a success.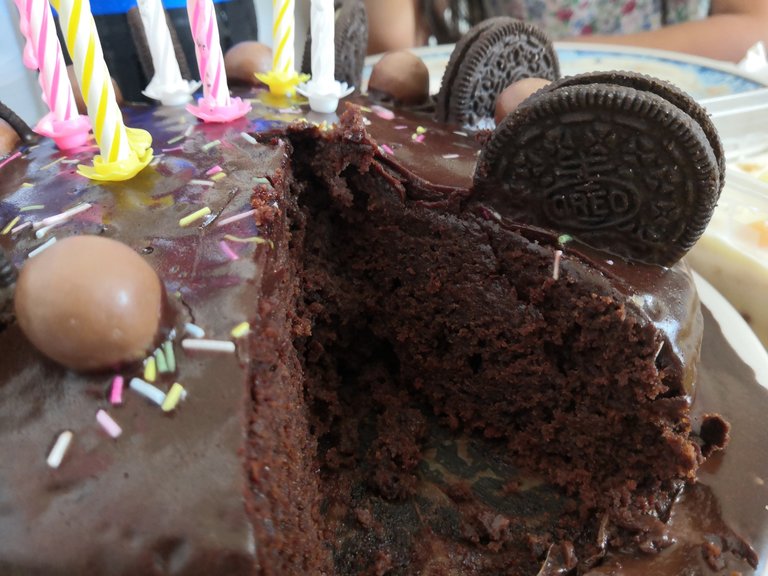 The result was a super moist and fudgy chocolate cake, dense, and of course delicious! I guess this will be my go-to chocolate cake recipe from now on. The procedure was also very simple, and worked even on my make-shift stove top oven (update: we bought the regulator for the LPG already, so next baking jobs will be done in a legit oven. LOL)
To top the cake, I added some Oreo cookies and Malteesers for some added "ohh-lala's" from the kids. Oh well, it was a success. Actually, they seemed to be more interested with the cookies than the cake itself. 🤦‍♀
---
Ingredients:
---
1 1/2 cups all-purpose flour
1 1/2 cups white granulated sugar
1/2 cup unsweetened cocoa powder
1 1/2 teaspoons baking powder
1/2 teaspoon salt
1/3 cup vegetable oil, (80 ml)
1 large egg
1 tbsp vanilla extract
3/4 cup milk
2 teaspoons instant coffee powder diluted in 3/4 cup boiling water
For the frosting/ganache:
1 cup all purpose cream
3 tbsp unsweetened cocoa powder
1/2 cup confectioner's sugar
3 tbsp melted butter
Toppings (optional):
Oreo cookies
Malteesers
opps, don't forget the rainbow sprinkles!
---
Procedure:
---
Preheat the oven to 175°C. Grease a 9" baking pan or line with parchment paper.
In a large bowl, mix together all the dry ingredients.
Add the egg, oil and milk then mix well. Lastly, add the coffee mixture. You will have a very thin and shiny batter.
Pour the batter into the baking pan and bake for 30-45 minutes. Be sure to check at the 30-minute mark, and every 10 minutes thereafter. You are looking for a not-so-clean toothpick test.Do not overcook the cake, or else it will be dry.
For the ganache, just mix together all the ingredients until incorporated properly. Pour it over the cooled-down cake.
Optional: Carefully add the Oreo Cookies and Malteesers alternately around the top of the cake. Of course, add the rainbow sprinkles!
Refrigerate until the frosting chills.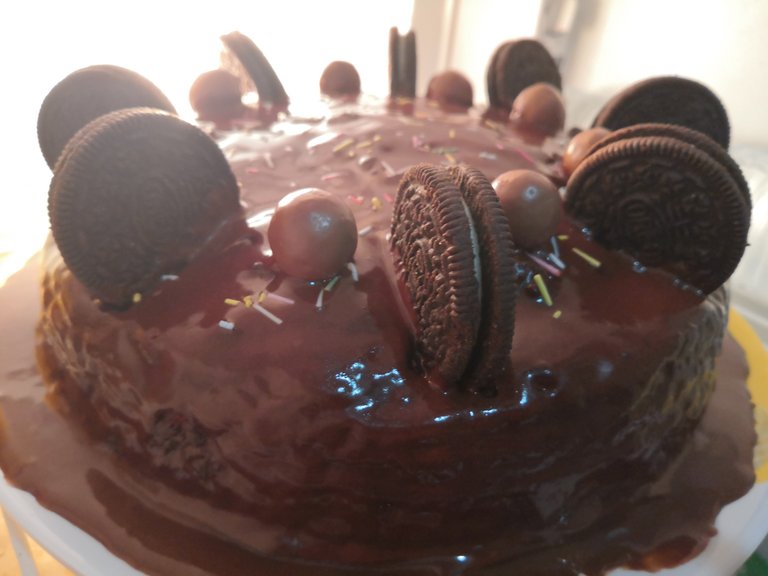 Refrigerate until the frosting sets.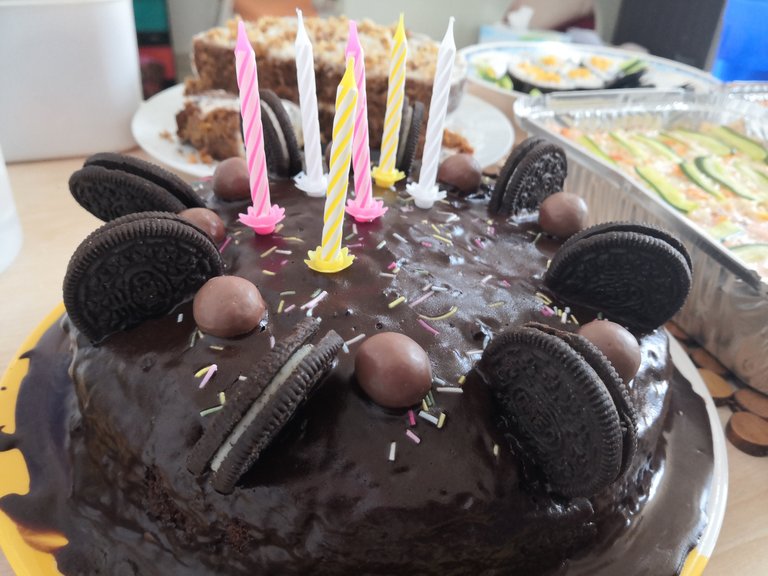 Ready to party.
There you have it! Our 2nd cake for Little Miss' 6th birthday. I really recommend this every simple yet delicious chocolate cake recipe.


@foodiesunite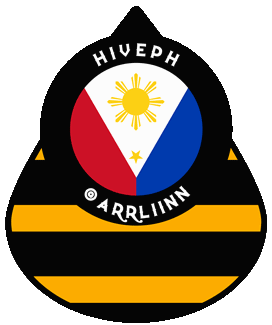 Many thanks to @bearone for this beautiful Hiveph badge!
Join and subscribe to the HivePh Community : Supporting Filipinos Worldwide
Join us in Discord.