¡Hola mis preciosos de Hive! Ayer estaba preparando un bocadillo en horas de la tarde. No tenía nada claro que prepararía de comer... Vi en primera instancia en la nevera alimentos como: yuca, aliños y hortalizas. Me anime a cocinar algo con esos ingredientes. Quien quita y pudiera crear la nueva sensación en presentaciones de platillos ¡Soñando un poco nada más! ¡jajaja XD!
¡Hello my precious Hive! Yesterday I was preparing a sandwich in the afternoon. It was not clear to me what to prepare to eat... I first saw foods such as cassava, dressings and vegetables in the refrigerator. I was encouraged to cook something with those ingredients. Who removes and could create the new sensation in cymbal presentations ¡Dreaming a little more! Hahaha XD!
Para mi sorpresa... la presentación del plato me pareció curiosa y de total agrado. Puede visualizar en uno de los platos la similitud de una criatura acuática. UNA ADORABLE Y BALANCEADA TORTUGA DE MAR. En otro de los plato, me parece una nueva especie de pokemón para ser sincera. Yo lo denominaré YUCAMÓN. Se lo presentaré próximamente.
To my surprise... the presentation of the dish seemed curious and completely pleasing to me. You can visualize on one of the dishes the similarity of an aquatic creature. AN ADORABLE AND BALANCED SEA TURTLE. In another of the dishes, it seems to me a new kind of pokemon to be honest. I will call it YUCAMÓN. I will present it to you soon.
SIN PERDER EL TIEMPO. ¡TE INVITO A ELABORARLOS Y CON ASIENTO RESERVADO EN MI MESA A PROBARLOS!
WITHOUT WASTE OF TIME. ¡I INVITE YOU TO PREPARE THEM AND WITH A RESERVED SEAT ON MY TABLE TO TRY THEM!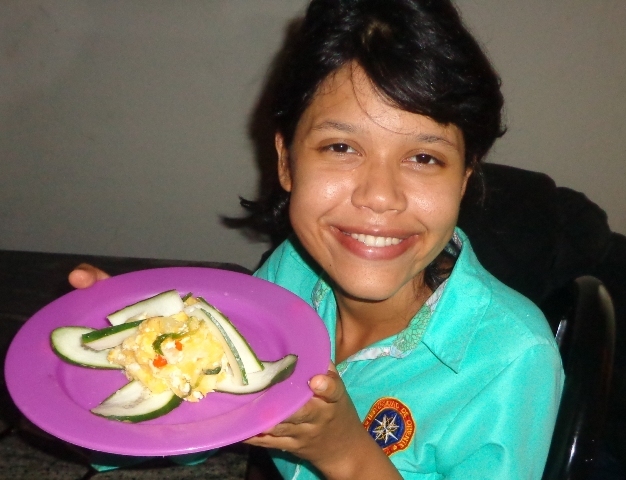 Fotografía tomada por @artmedina.
Muy animada puse a cocinar 1 Kilogramo y medio de yuca con 1/2 de cucharada de sal.
Ustedes se preguntarán porque tanta cantidad. Es cierto, para la preparación utilice solo 1/ 2 kilogramo de Yuca. El resto lo guardo para otras preparaciones.
Very animated I started to cook 1 kg and a half of yucca with 1/2 tablespoon of salt.
You may wonder why so much. It is true, for the preparation use only 1/2 kilogram of Yuca. The rest I save for other preparations.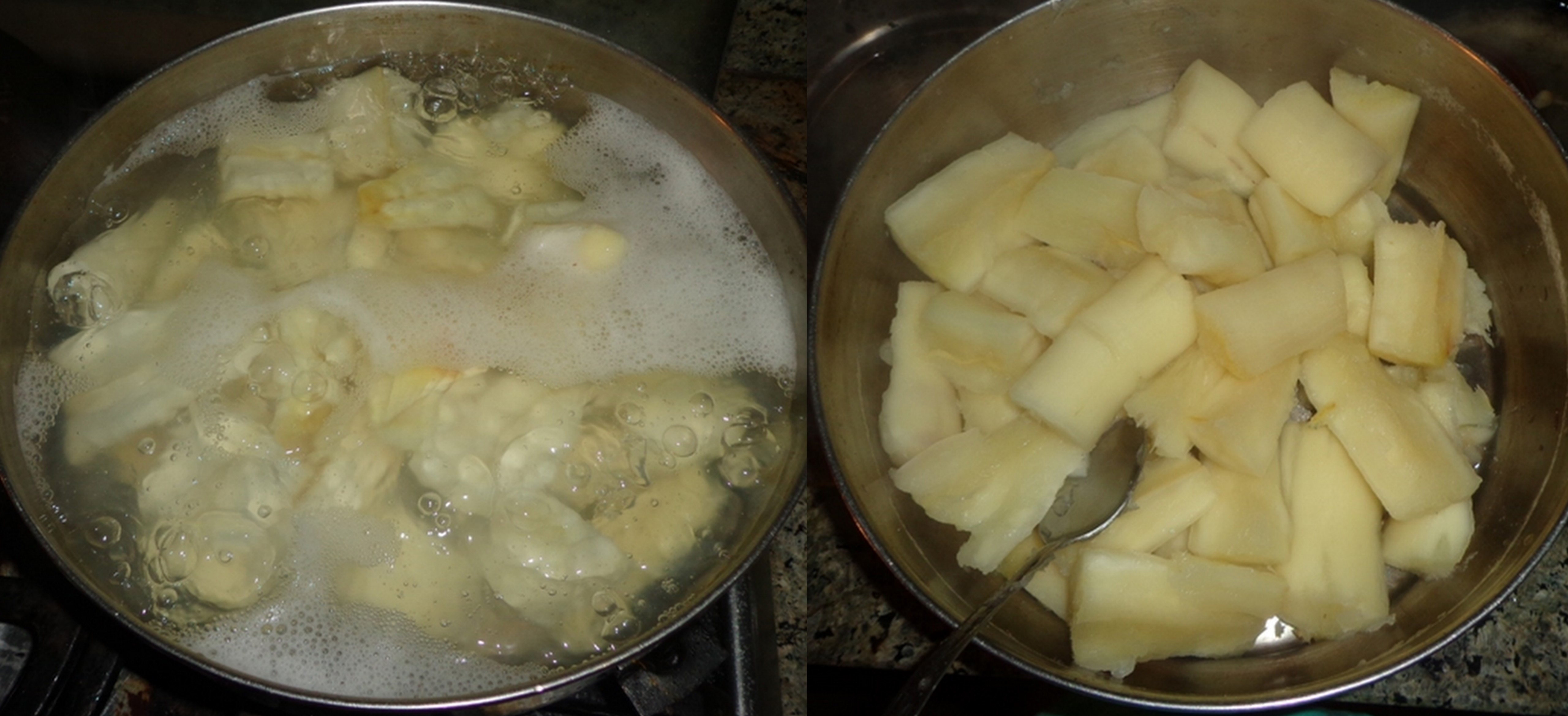 Fotografía tomada por @artmedina.
Piqué un aproximado de 60 grs de cebollín, 3 ajies y los puse a sofreir con onoto y 1/4 de sal.
I chopped approximately 60 grams of chives, 3 chili peppers and put them to fry with onoto and 1/4 of salt.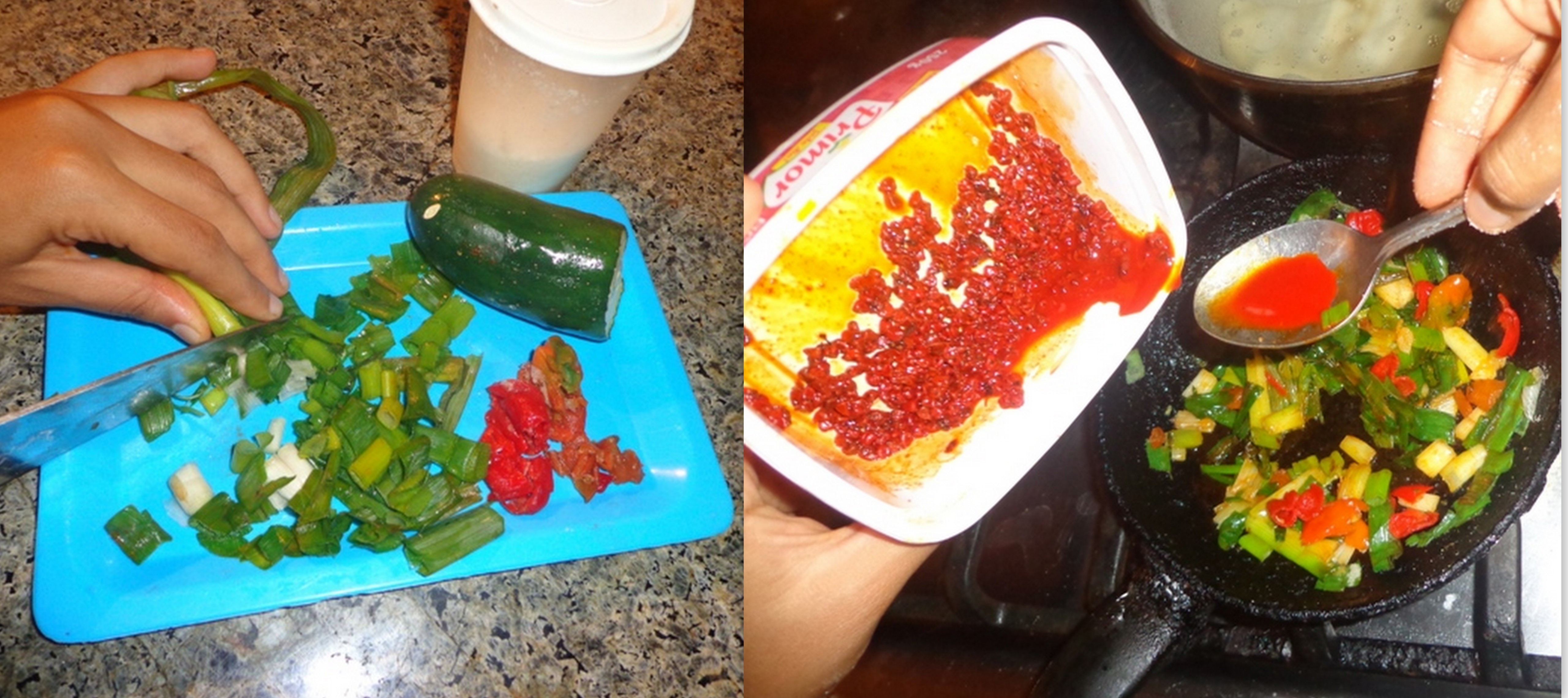 Fotografía tomada por @artmedina.
LLegó la hora de agregar medio de kg de yuca y 100 grs de queso triturados. Vamos revolviendo de manera entusiasta.
The time has come to add half a kg of cassava and 100 grams of crushed cheese. We are stirring enthusiastically.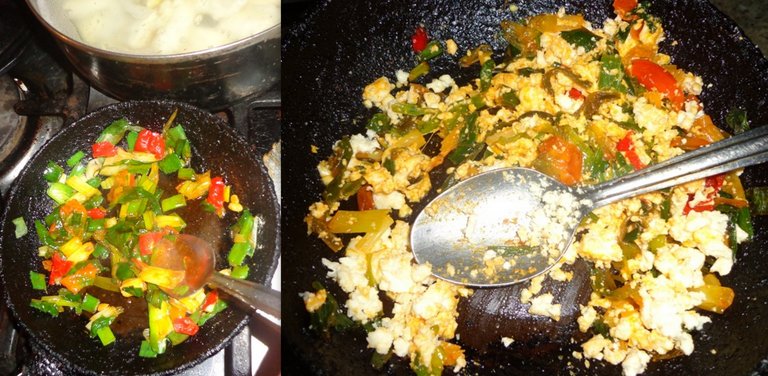 Fotografía tomada por @artmedina.
A medida que el vapor originado del sofrito va calentando cada vez más y el revolver de los ingredientes. Se genera una consistencia muy sabrosa parecida al puré bien sazonado.
As the steam originating from the sauce is heating up more and more and the stirring of the ingredients. It produces a very tasty consistency similar to well-seasoned puree.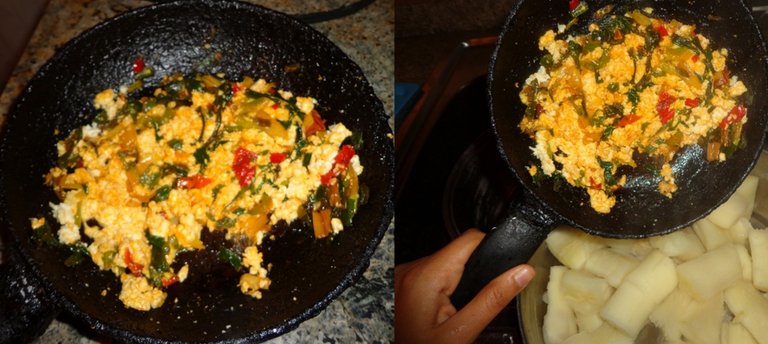 Fotografía tomada por @artmedina.
Retiramos del fuego y dejamos reposar. Par ser más facil el moldeado de esta mezcla pastosa.
Remove from the heat and let it rest. To be easier to mold this pasty mixture.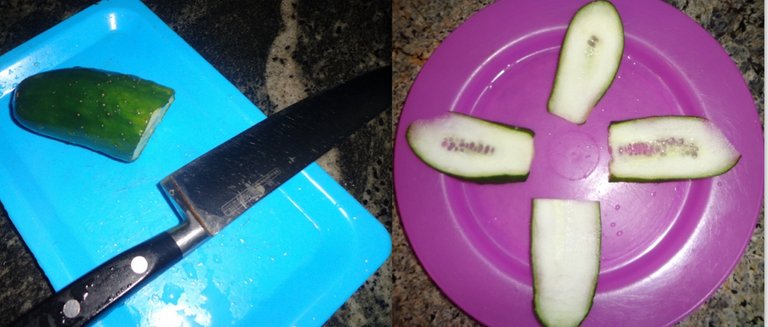 Fotografía tomada por @artmedina.
Aquí empieza la curiosa creación. Rebane en rodajas finas el pepino. Y los posicione de la siguiente manera. Las aderece con limón y pizca comino.
Here begins the curious creation. Thinly slice the cucumber. And position them as follows. Garnish them with lemon and a pinch of cumin.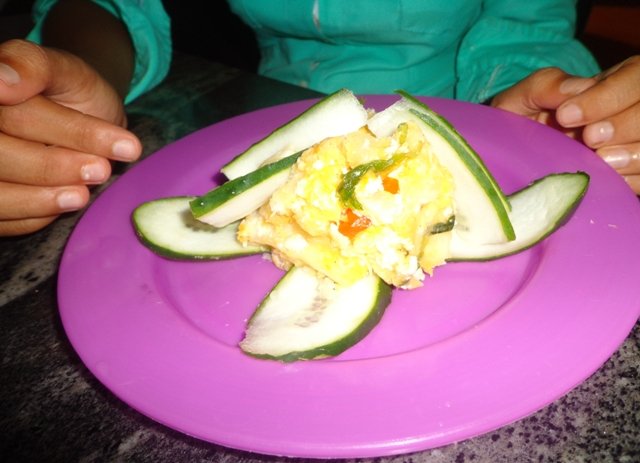 Fotografía tomada por @artmedina.
Añadi en el centro del plato una bola del puré de yuca sazonado. y coloque más rebanadas de pepino alrededor.
I added a scoop of the seasoned mashed yuca to the center of the plate. and put more cucumber slices around.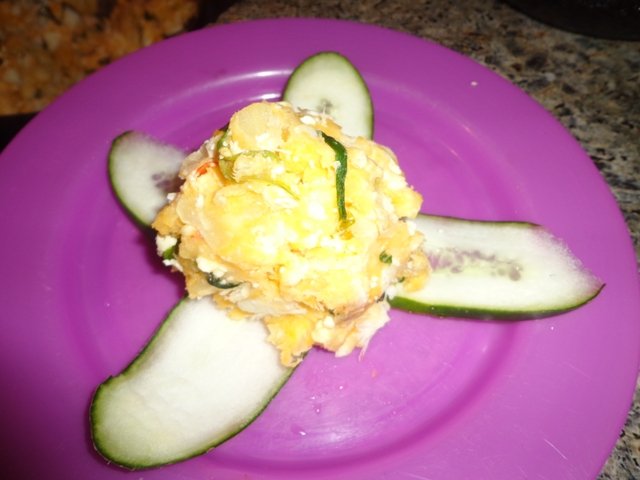 Fotografía tomada por @artmedina.
Y asi fue que se origino de la nada una nutritiva, fresca y deliciosa tortuga de mar. :D
And so it was that a nutritious, fresh and delicious sea turtle originated out of nowhere. : D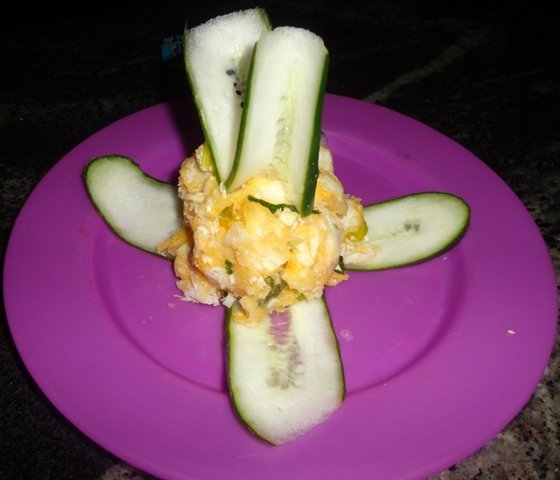 Fotografía tomada por @artmedina.
En La segunda versión de este plato. Apareció la especie nueva de criatura. Podría postularla para pokemon. Denominada Yucamón. Ustedes pueden comentar que mezcla de animales puede contener esta última versión. ;)
In the second version of this dish. The new species of creature appeared. I could apply for pokemon. Named Yucamón. You can comment what mix of animals this latest version can contain. ;)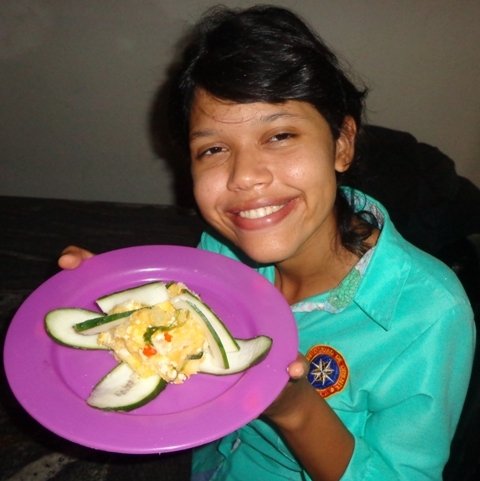 Fotografía tomada por @artmedina.
ESPERO QUE LES HAYA GUSTADO ESTA PUBLICACIÓN ¡BENDICIONES!
I HOPE YOU LIKED THIS PUBLICATION BLESSINGS!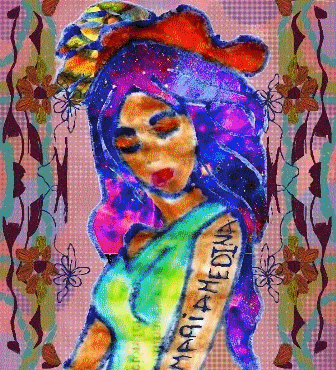 I hope you like it.
See you in the next post.
¡GRACIAS!
Copyright @artmedina - All rights reserved