I cook out of necessity. I cook for pleasure. I have been cooking for a long time, I started like everyone else, with a tea or a boiled egg.
The hectic life of these times, the long time spent working to be able to live, to be able to build and support my family and the desire to help my wife made me move from washing dishes to filling them with food. Food made by me.
The beginnings were hard, I often made mistakes and wasted food. Memory is not my strong point, I failed to memorize recipes. I cooked more imitating what I saw in the family, the way my grandmother and mother cooked. Later I learned as much as I could from my wife.
Eventually, I learned from the countless cooking shows on TV and, right now, from hundreds of movies on Youtube or cooking blogs.
Now I cook for pleasure, for me cooking is an important way to relax. The way I cook is a mixture of all the experiences presented above, roughly. Because I remember roughly and I don't like to cook according to fixed, mandatory recipes. I like to invent and replace ingredients, depending on what I find in the fridge or at the market.
I enjoy sharing recipes and impressions and moods with you showing how I prepare a meal.
In conclusion, my cooking blogs do not offer recipes. It looks like an ordinary man cooks, he cooks for the pleasure of himself and his family. A man who finds pleasure and relaxation when he cooks and who often makes mistakes, so you don't have to copy what he cooks but see the way he does it.
An omelet today!
The omelet is one of the easiest ways to cook, available to everyone. You just have to have a few eggs and a little oil. Of course, a place to fry.
If the easiest way to make an omelet is to mix a few eggs and then put them in a frying pan with oil, an omelet gives way to extremely many variants of ingredients and free to the imagination!
My omelet today ... because tomorrow will definitely be different!
---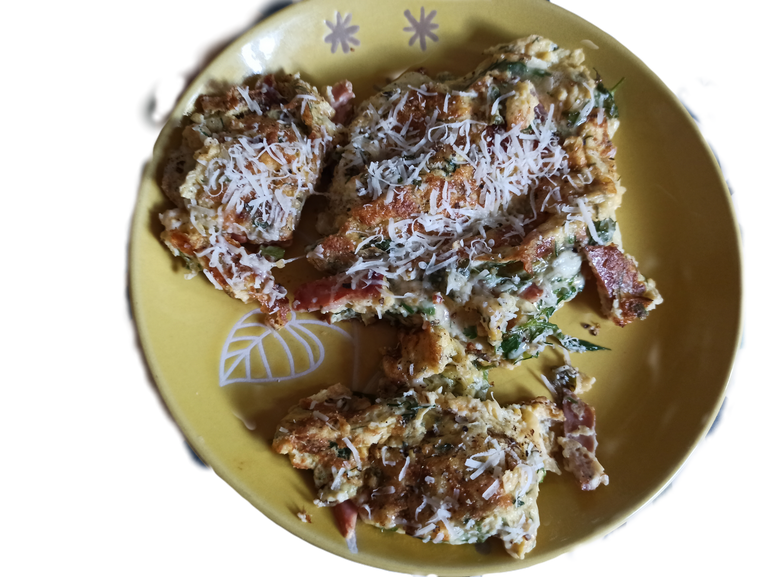 ---
Ingredients:
Eggs
Oil and butter
Salt and Pepper
---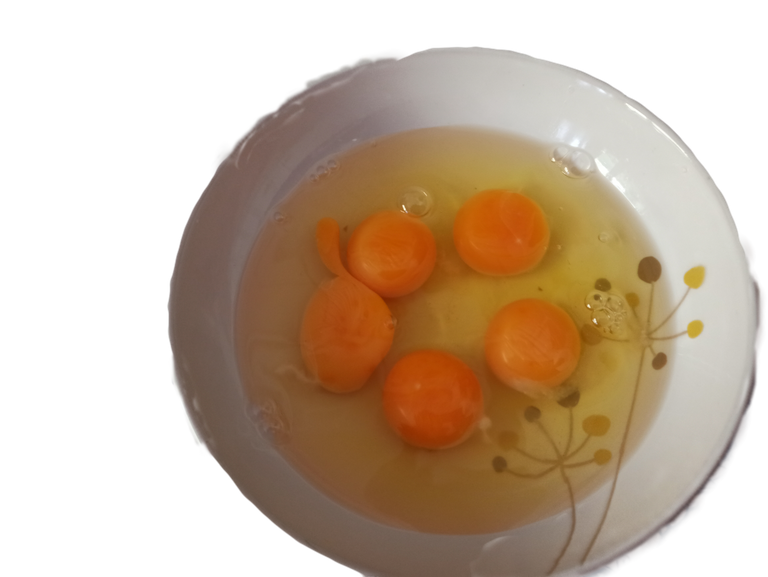 ---
Parsley
Dill
Green onions
Ham
---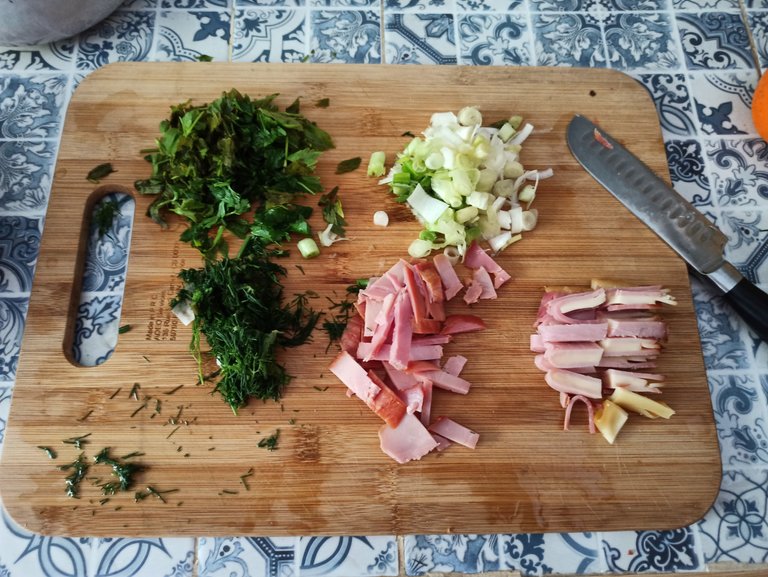 ---
Everything is ready ...
---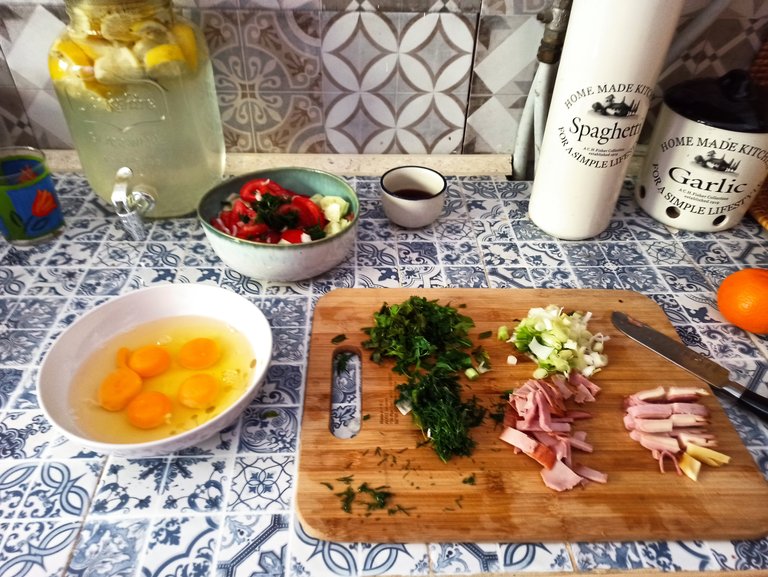 ---
... to be mixed.
---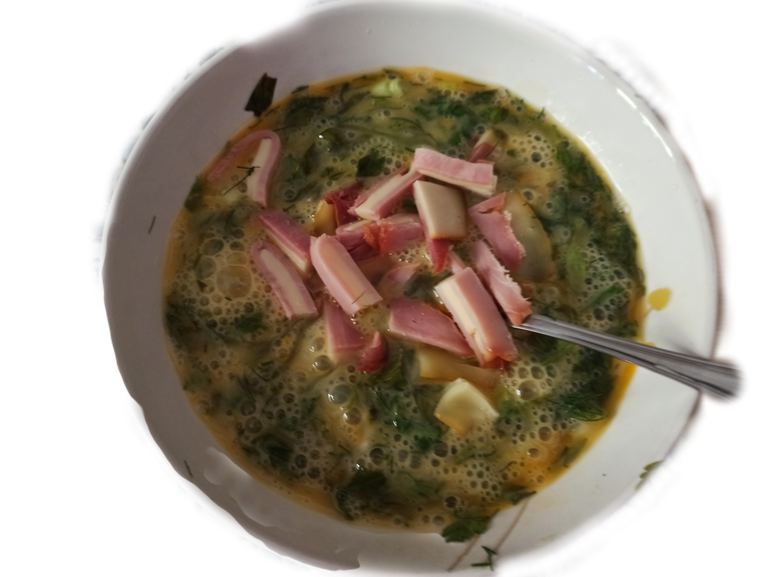 Fry everything in a pan greased with a little butter and oil. Simple, so simple that I forgot to photograph this.
Fry until the composition binds but not too much, we make sure it stays tender.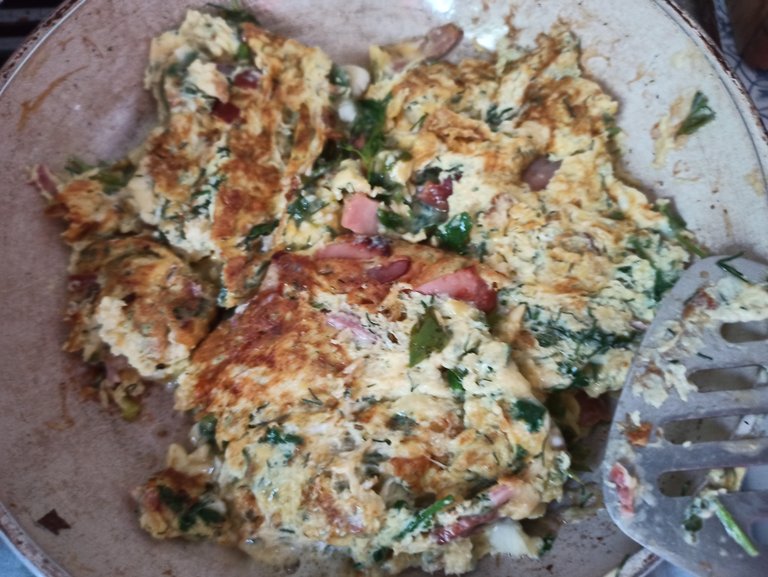 At the end I add parmesan over the hot omelette.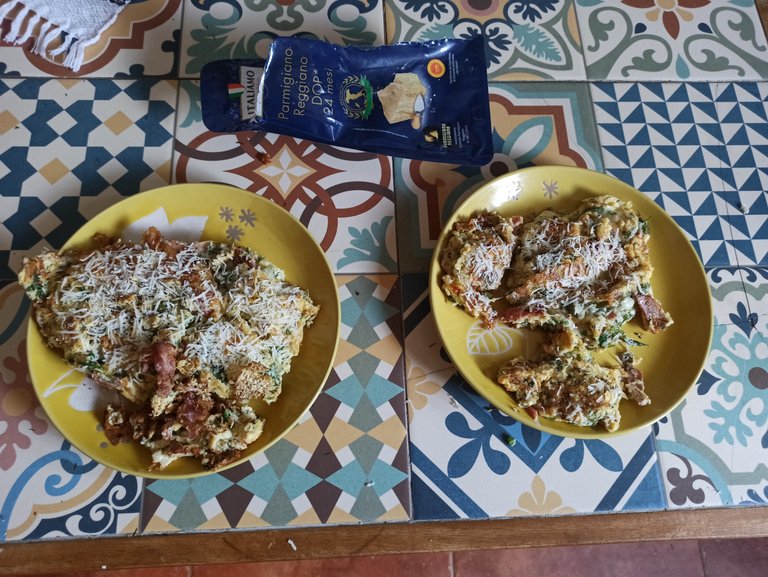 The omelet is ready! This omelet, because tomorrow it may be different.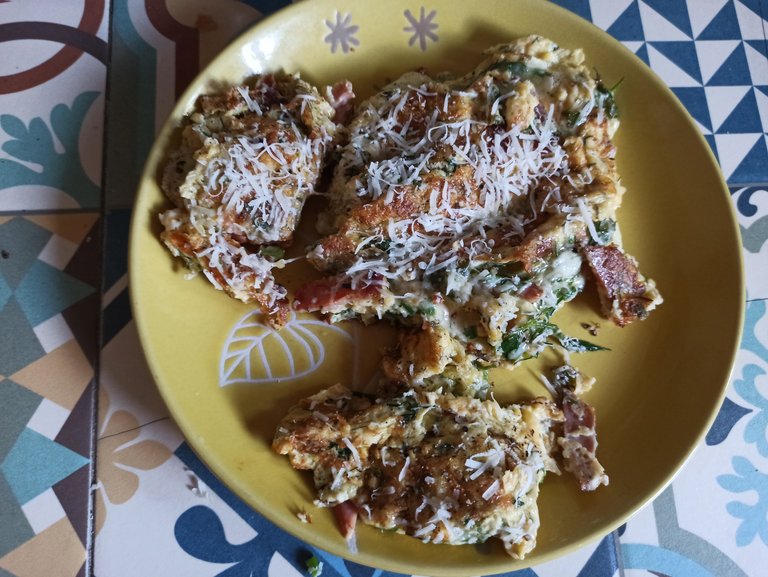 If it inspired you and you will make a similar one, I wish you good appetite.
---

---