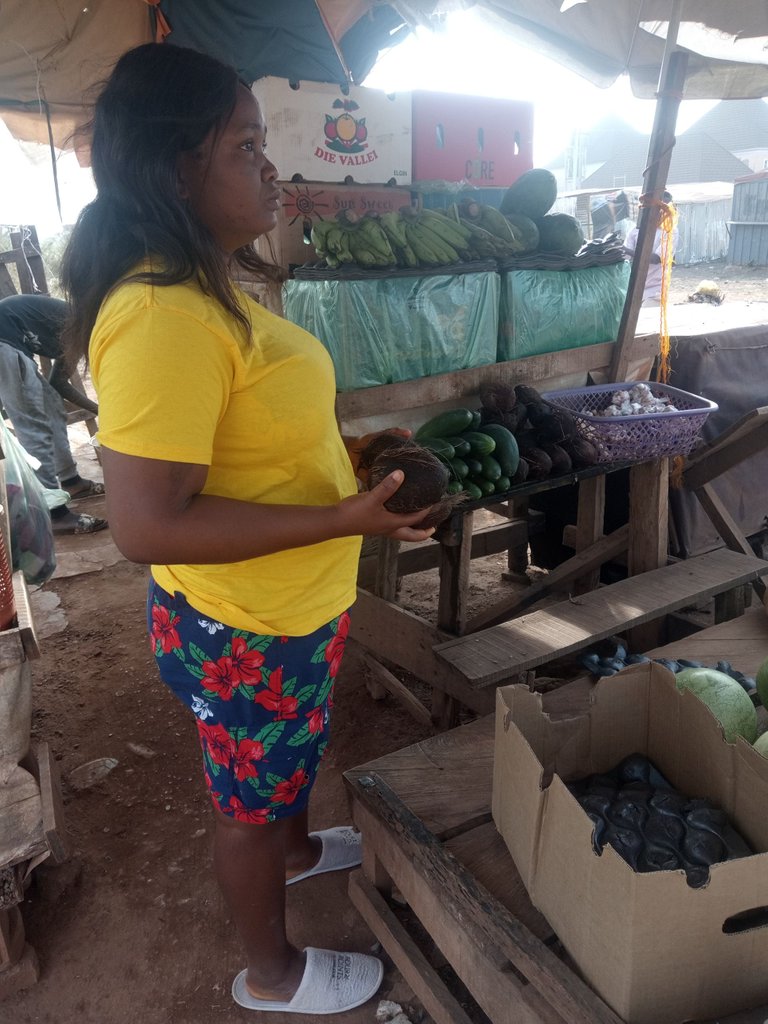 Hey lovelies
It's your favorite girl @debbie-ese
Welcome to my blog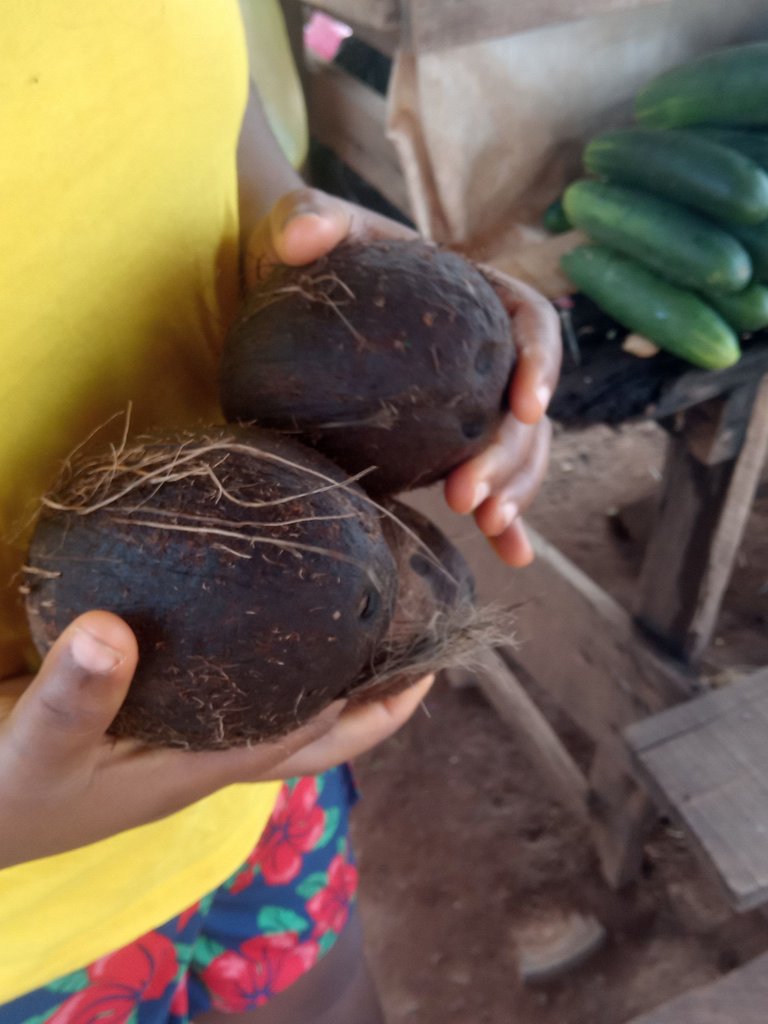 My beloved hivers, how do you do today? Yuppie!!! It's Weekend again and it's time to hit the market to get some few stuffs for the new week and also get what I need to make Coconut Rice.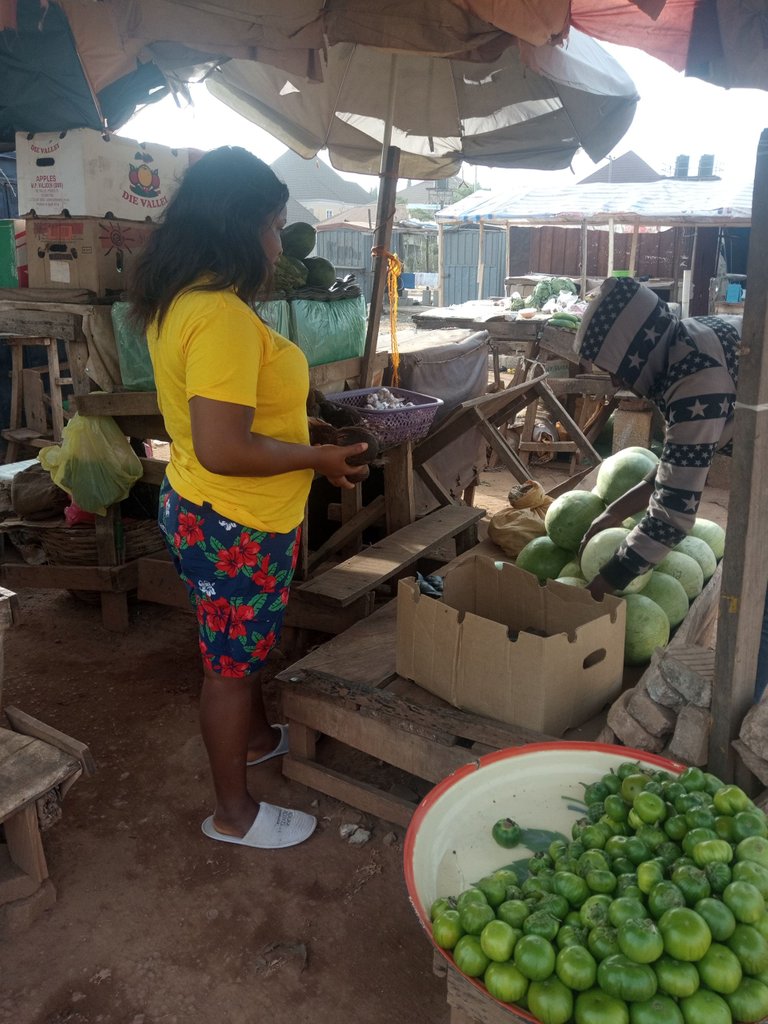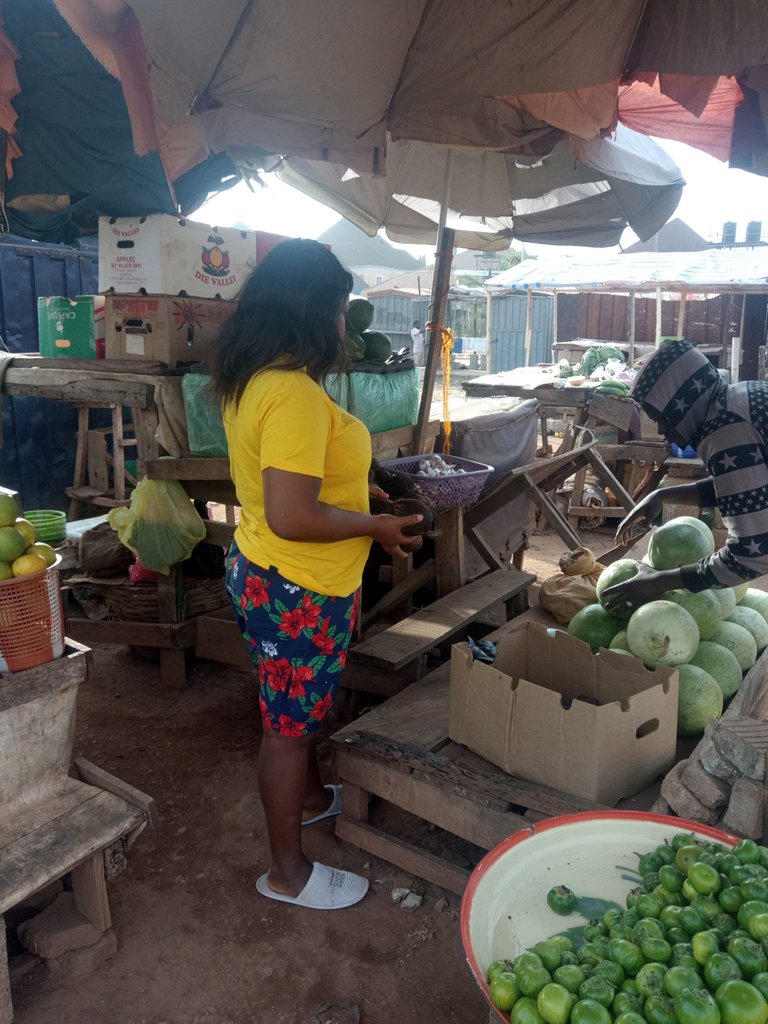 I'm always busy during the week from Monday to Friday due to the nature of my job, so I don't have time to do any other thing. I leave the house as early as 7am and return late in the night about 6:00 - 6:30pm. Basically, it's only during the weekend that I have time to sort out some few stuffs.
So, real quick I went to the market to get coconut 🥥 which is the major ingredient for my coconut rice. I have other ingredients in my fridge. A medium sized coconut costs about #300 ($0.79). I got about three of the coconut because I would also want to use it to make some coconut 🥥 oil too.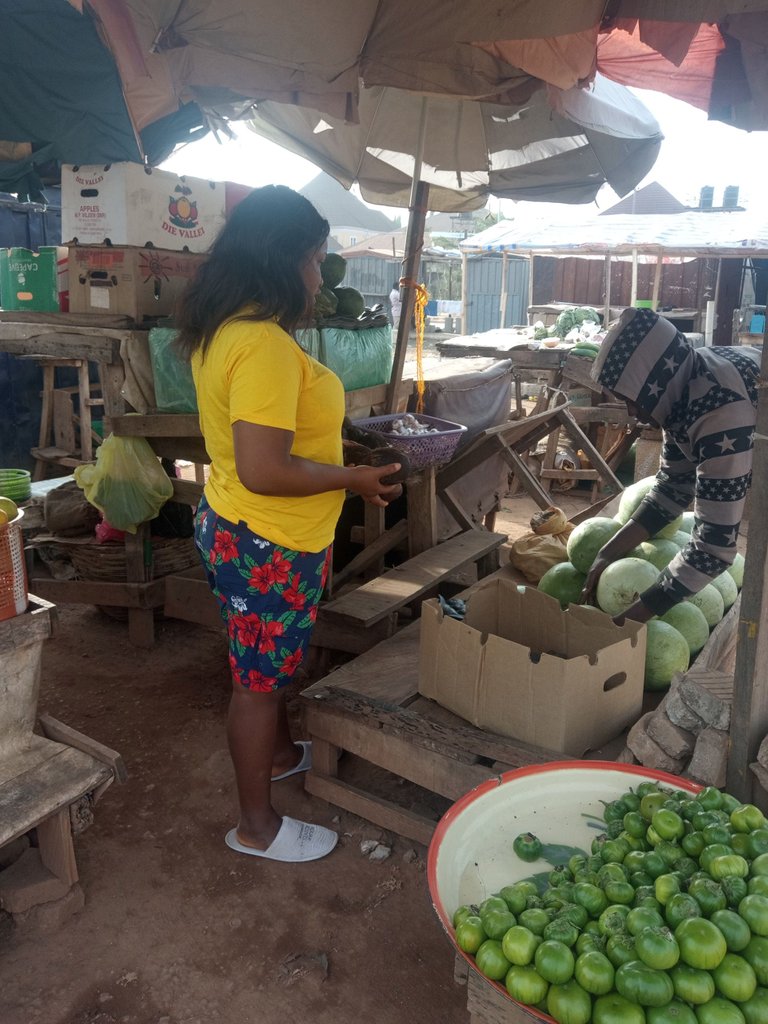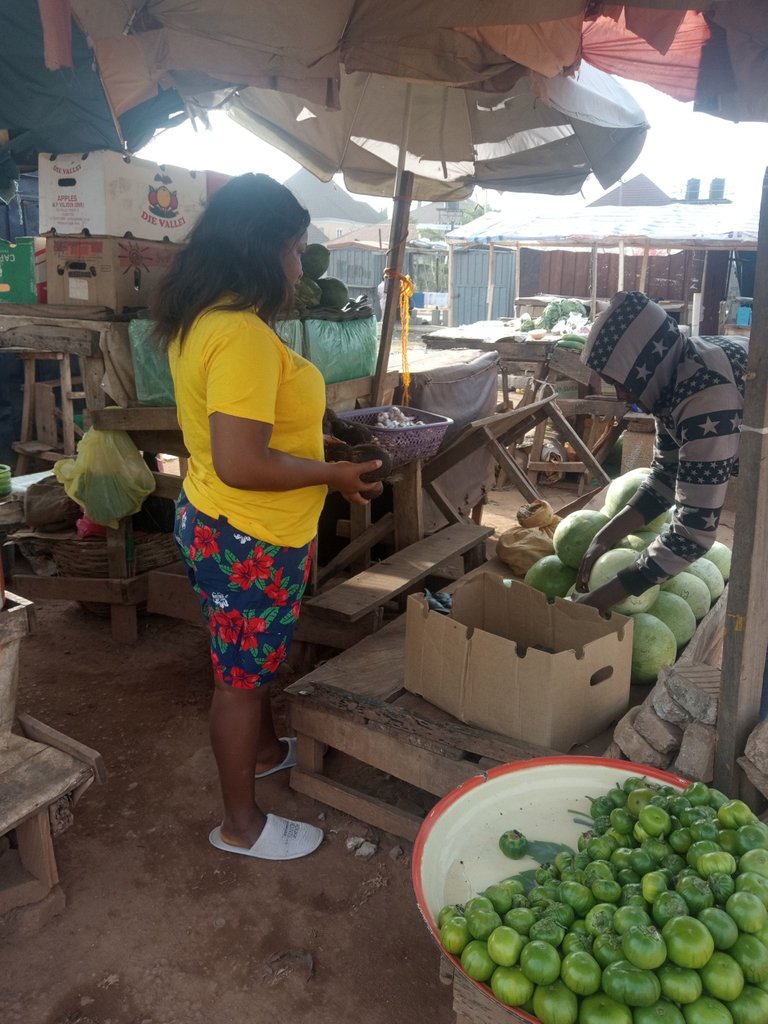 The mini market isn't too far from my house and I'm quite familiar with the sellers so I got everything at a good rate.
I'd definitely share my process of making the rice with you soon.
Thank you for your time lovelies.
The post is originally written by me 💕@debbie-ese💕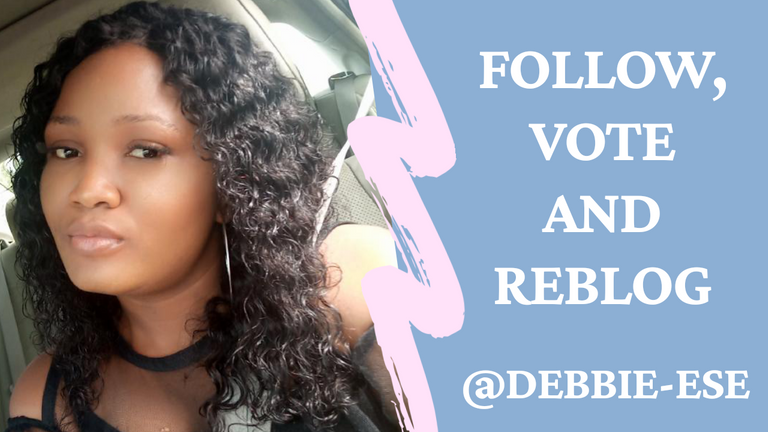 Your comments, criticism and votes are highly appreciated.