---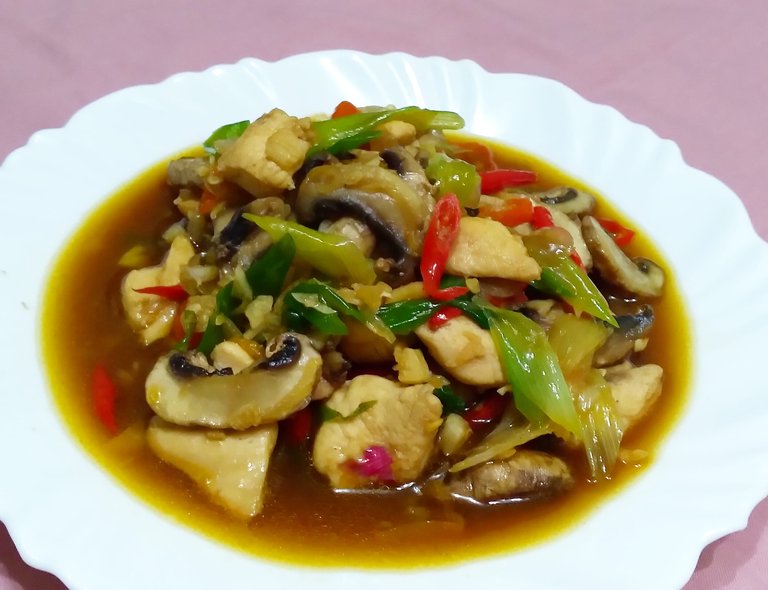 ---
SAUTEED MUSHROOM CHICKEN
Recipe
---
Hello foodies Lovers!
Happy weekend!
It's been a few days since I posted the recipe. This time I have another new recipe to share with you. This time I used chicken and mushrooms as ingredients. Because most people like chicken and mushrooms, so I'm a little creative to make a new menu. In fact, many of you may have cooked this before, but for me this is the first time I've combined mushrooms and chicken into a stir-fry. I hope everyone will like the recipe I'm about to share. Okay, Let's get started!
---
THE INGREDIENTS
---
300gram chicken fillet
4pcs Mushroom
2 garlics
3 shallots
Chilli (According to your taste)
1/4 tsp salt
1/2 tsp powdered broth
1 tsp sugar
2 tbsp margarine
1 tsp sweet soy sauce
1 leek
---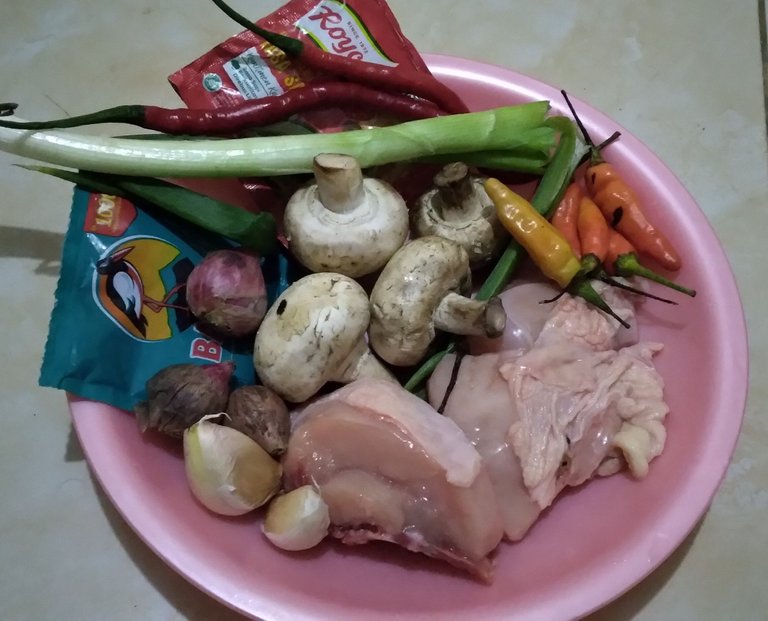 ---
HOW TO COOK SAUTEED MUSHROOM CHICKEN?
---
Wash the ingredients and cut them according to your taste
---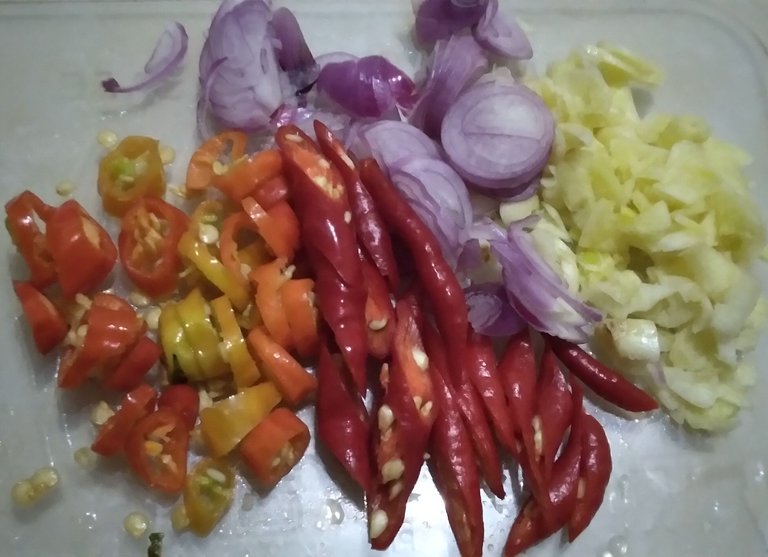 ---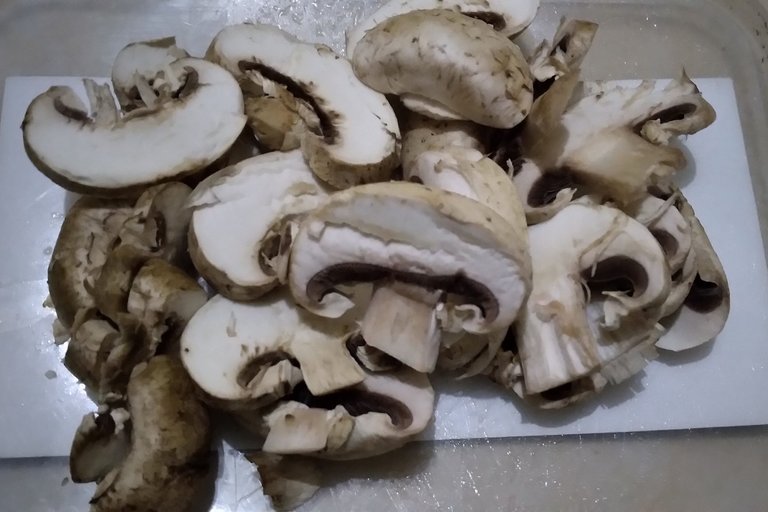 ---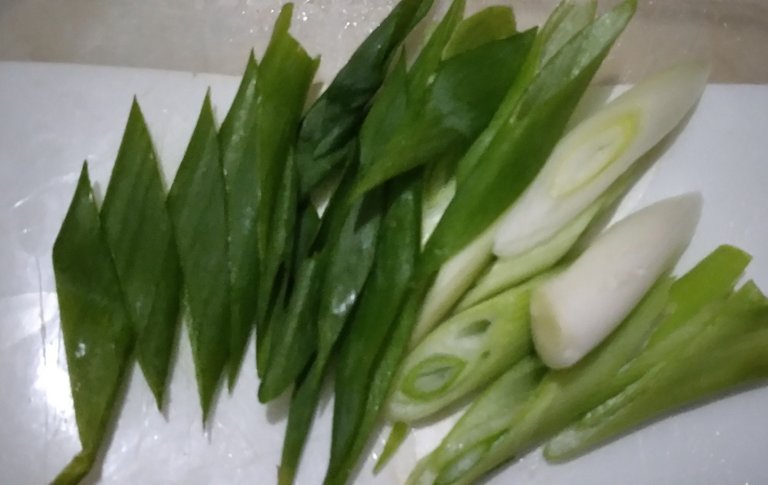 ---
Heat margarine then stir fry the chicken that has been cut into small pieces.
---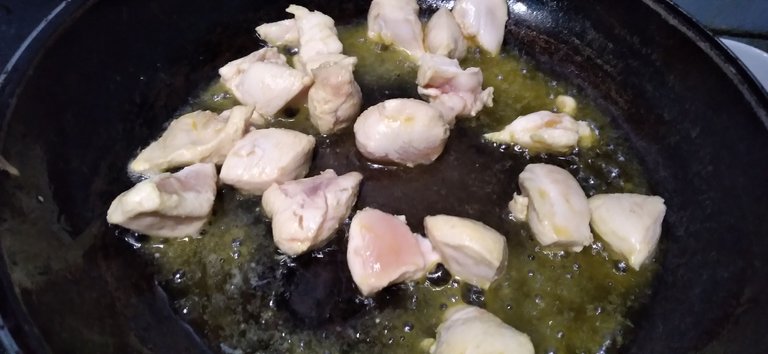 ---
Saute the chicken half cooked then add the onion, garlic and chili. Stir well, saute until fragrant.
---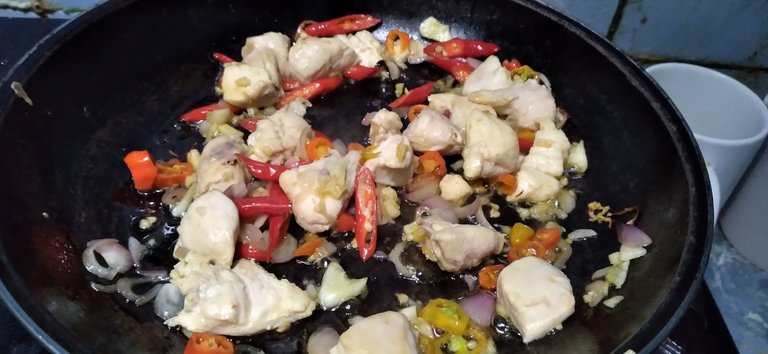 ---
Add a little water then add all the spices.
---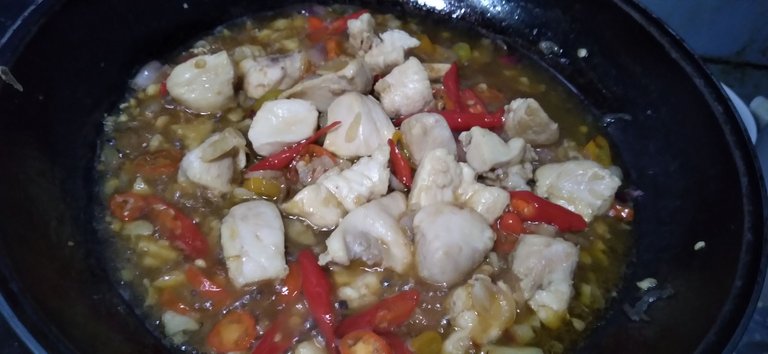 ---
Add mushrooms and leek, then stir well.
---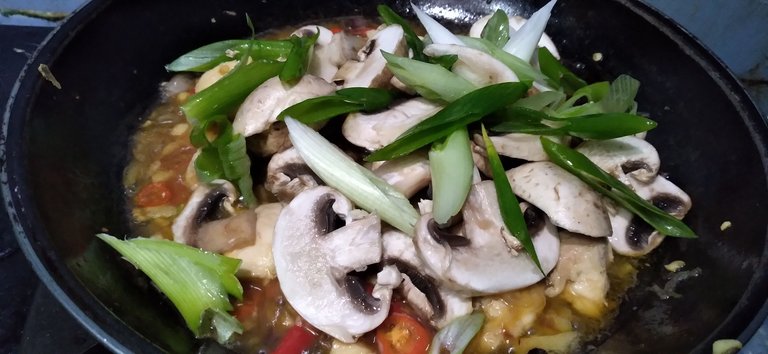 ---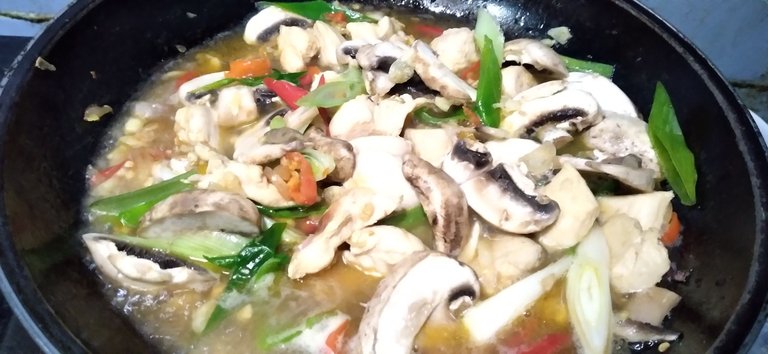 ---
Cook until the spices absorb. Check the taste, when it's right turn off the stove and serve the food on a plate.
---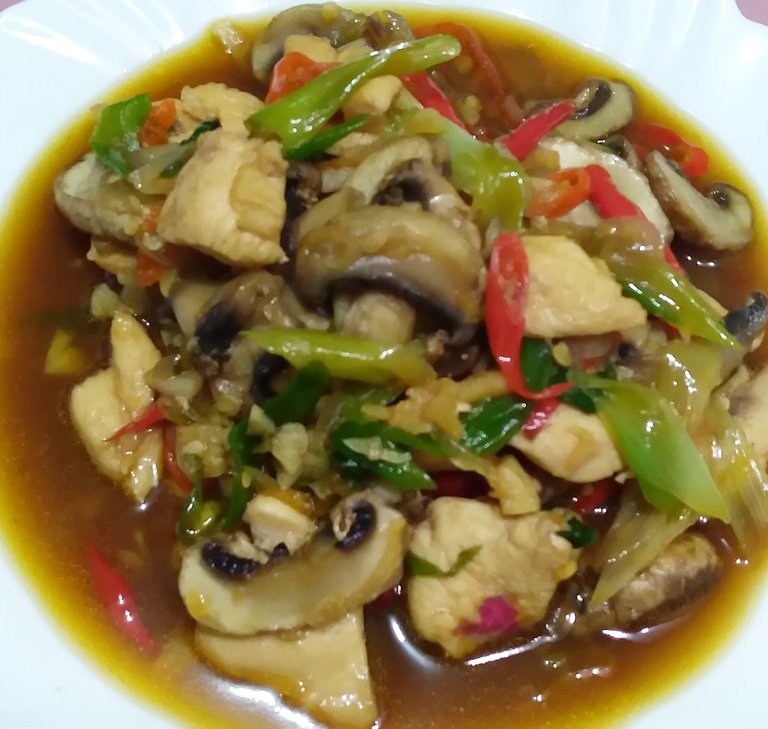 ---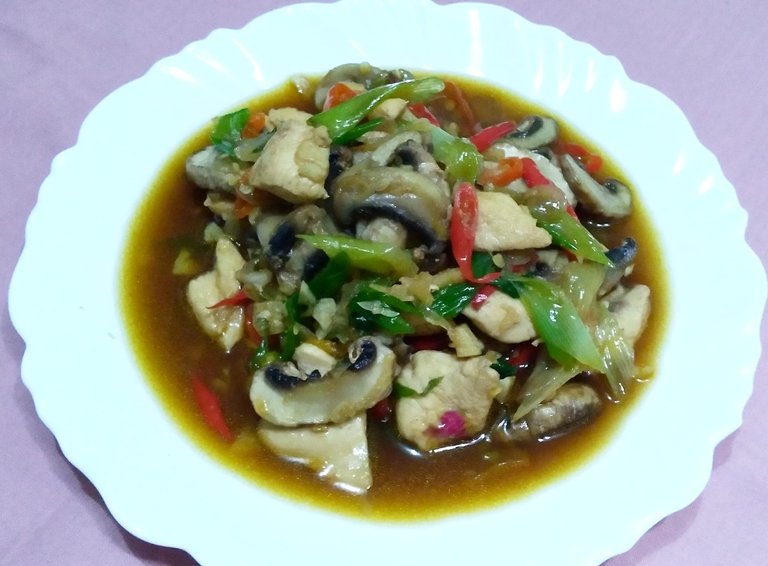 ---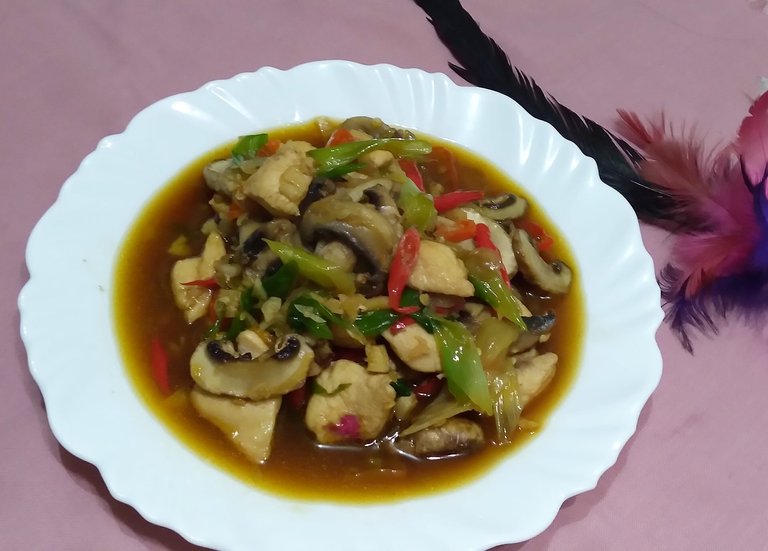 ---
That was my mushroom chicken stir fry recipe. I hope you guys like it and try it at home. As you know I will be very happy if other people like the recipe I share. I recommend this dish because it's easy to make and the ingredients are easy to find anywhere. Actually I shouldn't call this my creation because maybe someone has cooked a similar menu before. But, I still feel happy to be able to share the recipe with you guys.
I really thank you guys for reading this blog. I hope you don't get bored with my posts. Please always look forward to my next post. See you and happy weekend everyone!
---
All the pictures were taken with Samsung A11
---
Best regards,
Devy Swan
---
---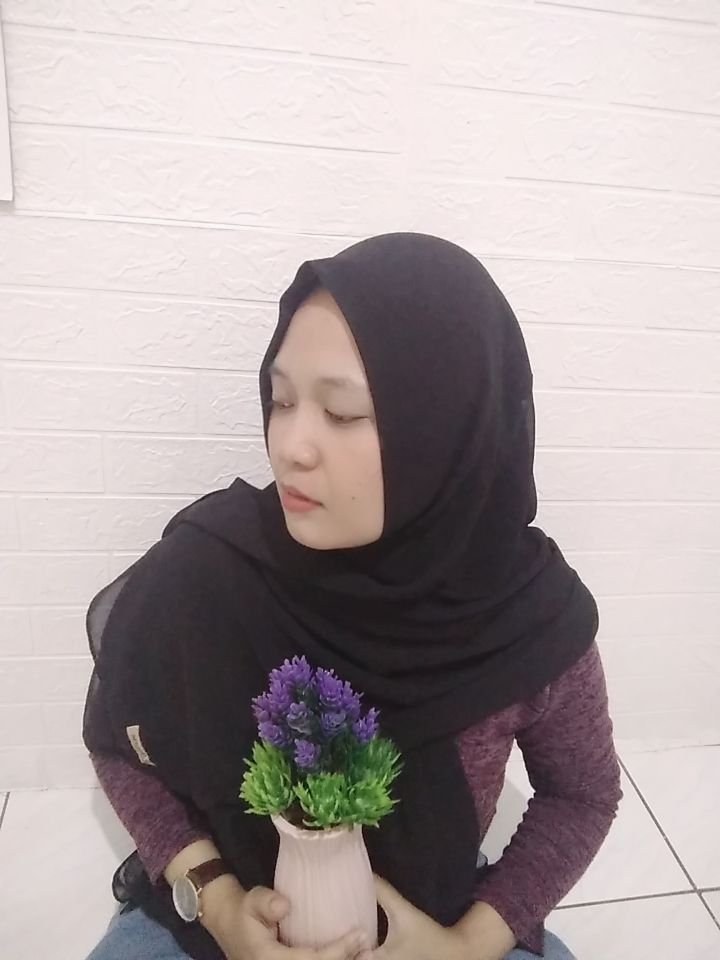 Devy Swan
Devy Swan is a girl with a lot of dreams and imagination.She likes cooking, singing and traveling. Recently, in the last two years to be exact, she started learning to write. Although her writing is still not very good, but she has a hope that one day she will have her own book.
If you like the content, don't forget to vote. You are also free to reblog.
---