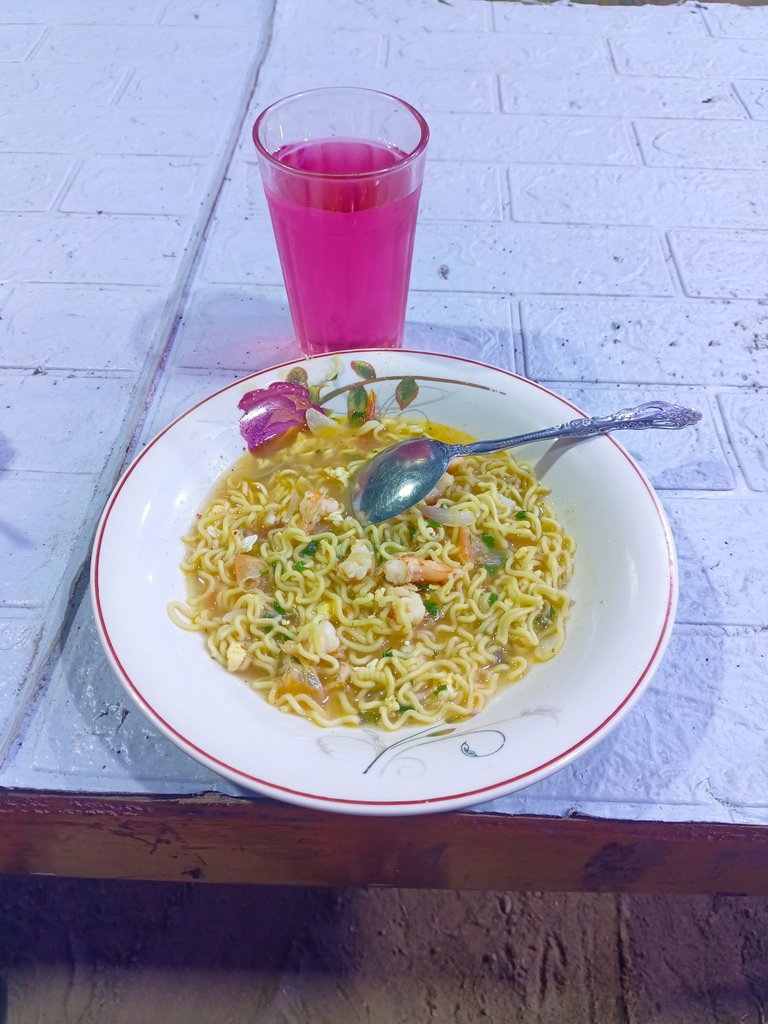 Hi everyone, how are you guys tonight? I hope tonight you are fine and all affairs are smooth.
Tonight I cooked instant noodles plus shrimp topping cut into small pieces. besides the default seasoning of instant noodles, I also add green onions as a natural fragrance.
For drinks, I serve a glass of slightly cold red syrup, because I don't like drinks that are too cold because my teeth are very sensitive to ice.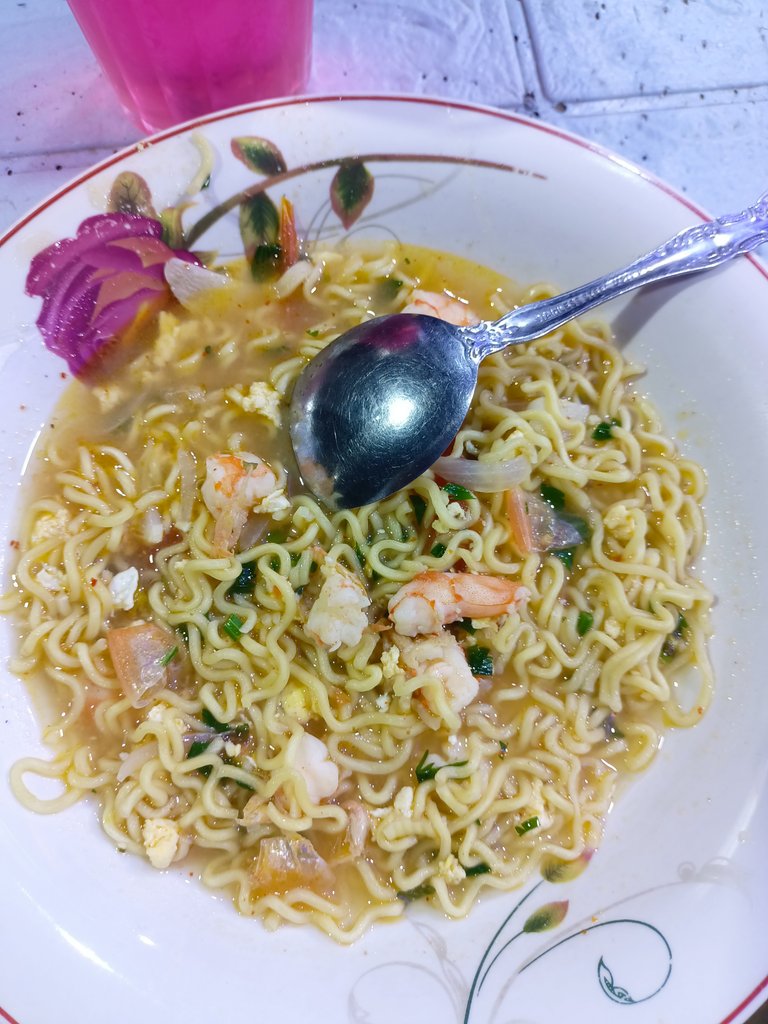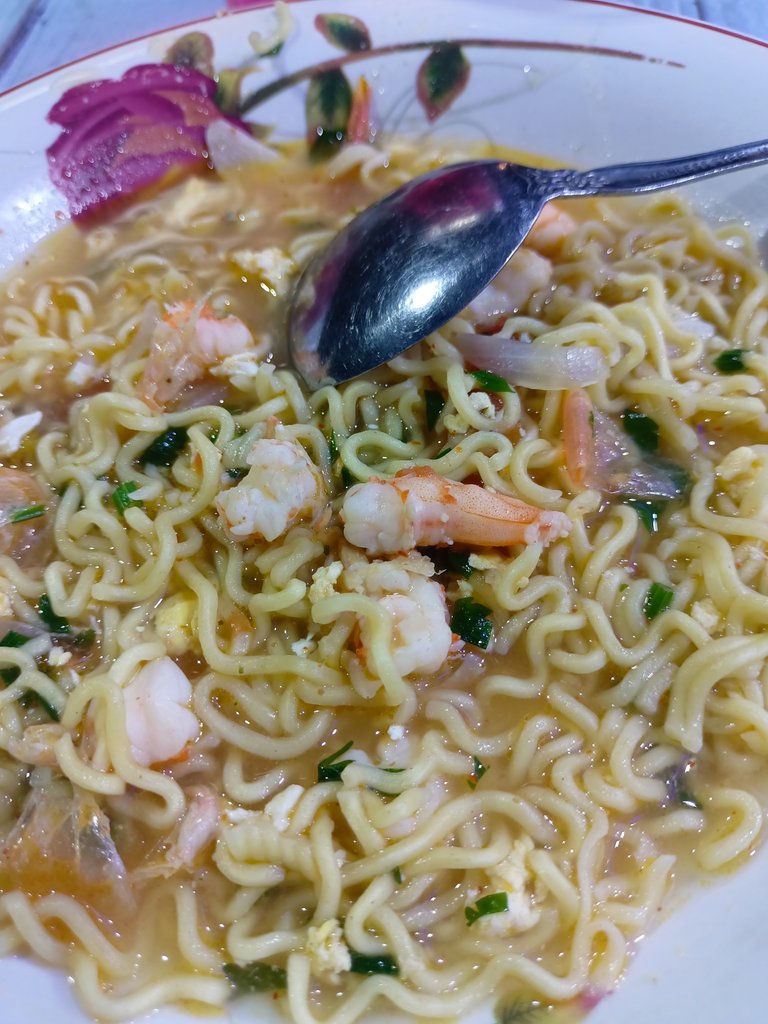 For me this dish is very delicious, because it is homemade and not necessarily other people like it.
I can only share photos when the food is ready to eat, because during the cooking process my kitchen lacks lighting.
Bye and have a nice dinner....