I'm still putting cheese in my waffles. Feta, in particular, has that groovy, delightful tang. Just a little something unexpected, you feel me? Plus–and this is arguably the very best reason to put cheese in your waffles–it melts, oozes, and browns, creating the most beautiful crispy-cheese spots on the edges.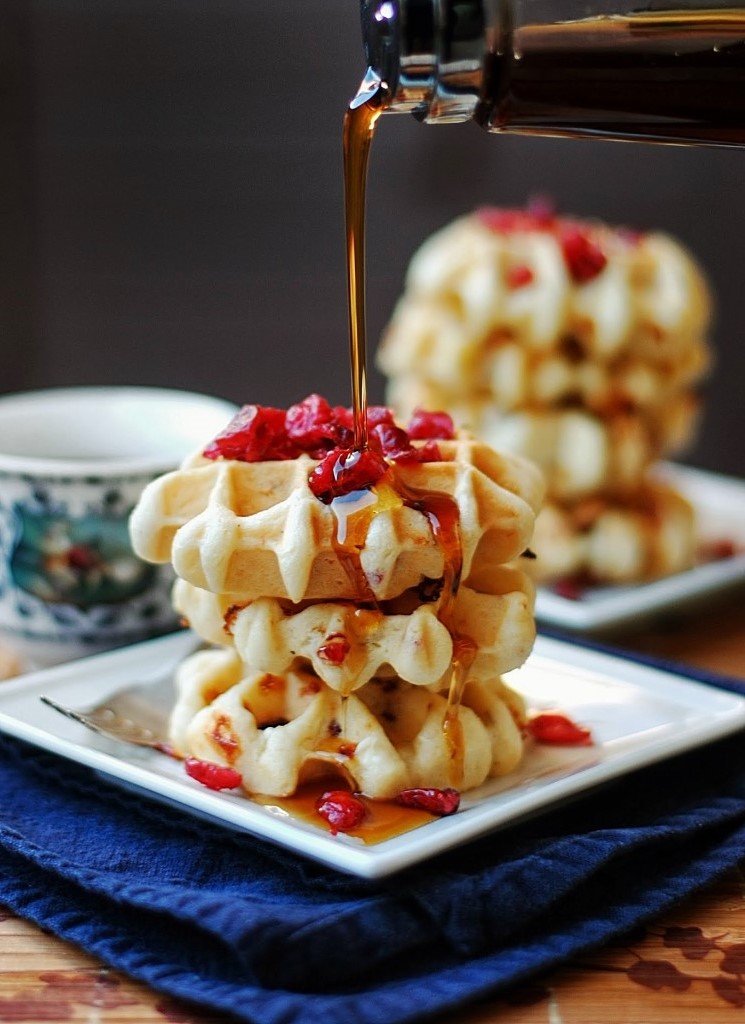 Fennel is a special touch, for lovers of anise/licorice flavors, and for lovers of new frontiers. I'm both. See, I had a cookie with fennel seeds in it recently, and I'm a new woman… If you liked the old one, I'm sorry, but she is gone. If you didn't, you probably won't like this one either–again, sorry! Feel free to skip the fennel seeds. Obviously.
As for the cranberries, I don't need to explain. Sweet, tart, pure, fruity! Actually, I almost went with dried figs (truer to the life-changing cookie).
Other f-words that come to mind/out of your mouth when you're eating these for breakfast are not my responsibility.
Cran-Cheese Waffles Recipe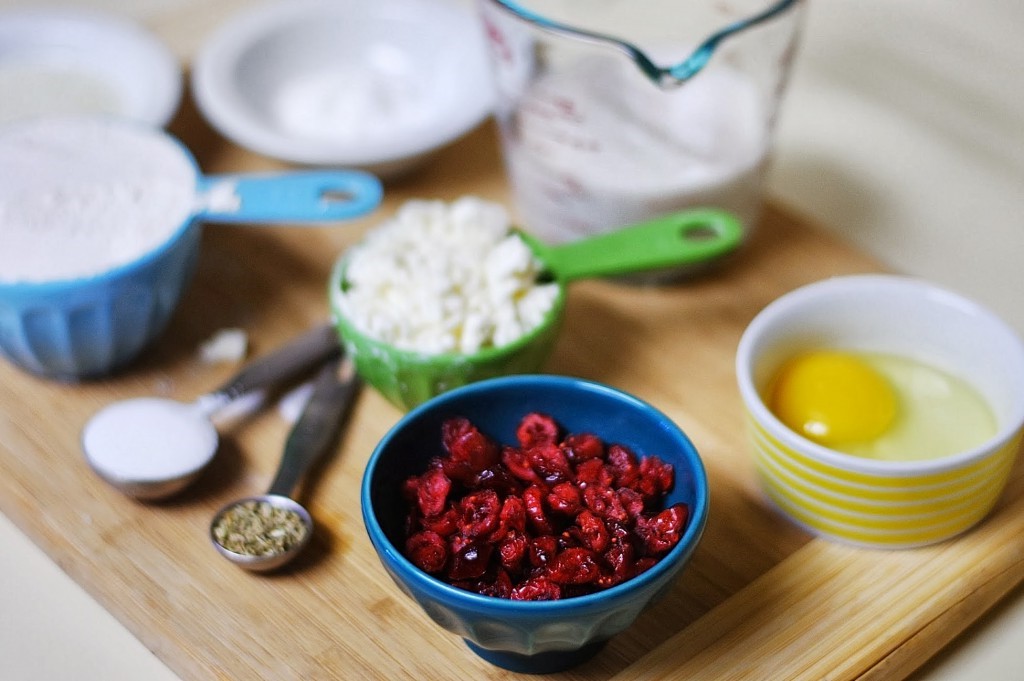 1 cup all-purpose flour
1 tablespoon sugar
1 1/2 teaspoons baking powder
1 teaspoon fennel seeds
1/2 teaspoon salt
1 cup milk
3 tablespoons unsalted butter, melted and cooled
1 large egg
1/2 cup crumbled feta
1/2 cup dried cranberries
Vegetable oil for waffle iron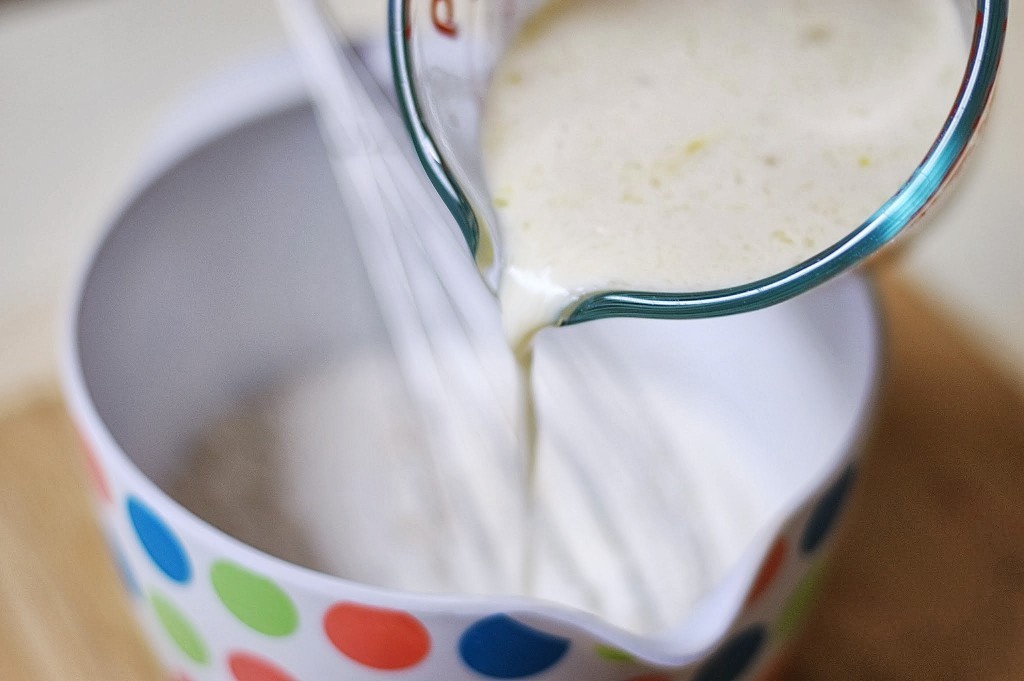 Preheat your oven to 250 degrees and preheat waffle iron.
Combine flour, baking powder, sugar, salt and fennel seeds in a large bowl. In a separate bowl, whisk milk, melted butter and eggs to combine, then stir this into the flour mixture. Fold in feta and cranberries.
Brush hot waffle iron lightly with vegetable oil and dump about 1/4 cup of batter into each mold. Cook waffles according to manufacturer's directions until they're browned.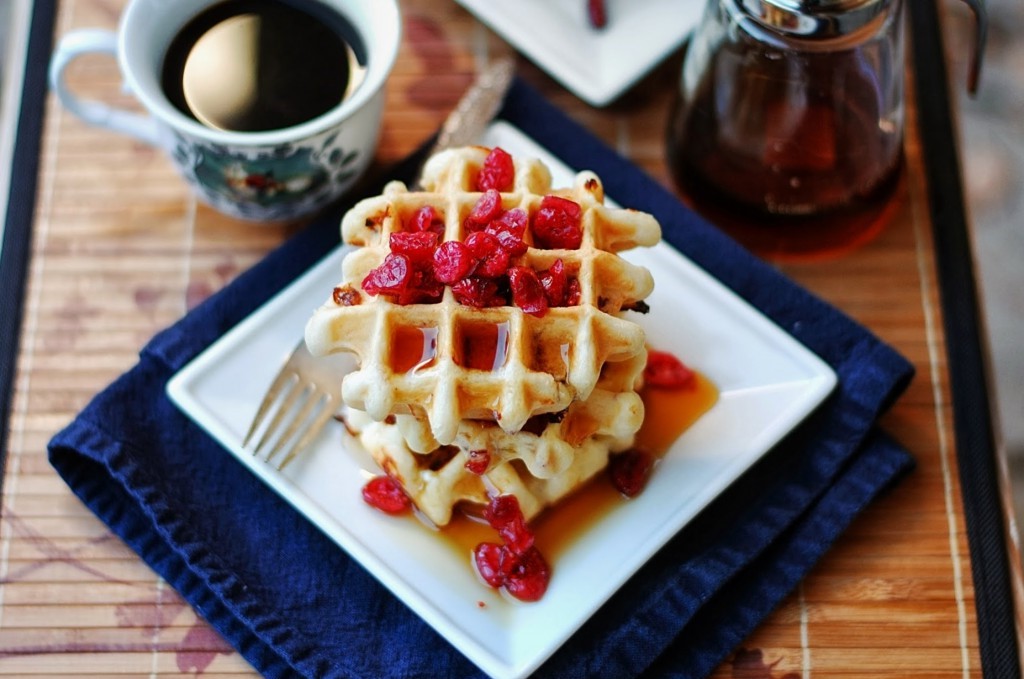 As you cook them, transfer to a rack in the preheated oven to keep warm and crisp. Continue until batter is gone.