What you see here is my third attempt, after two pans of delicious but much too gooey–spoonable but not knifeable–substance. Delicious enough with its orange-chocolate combo, ricotta creaminess, and crunchy poppy seeds for me to keep at it. Guided meditation time: imagine eating a brownie, ricotta cheesecake, and a citrus-poppy seed muffin all at once.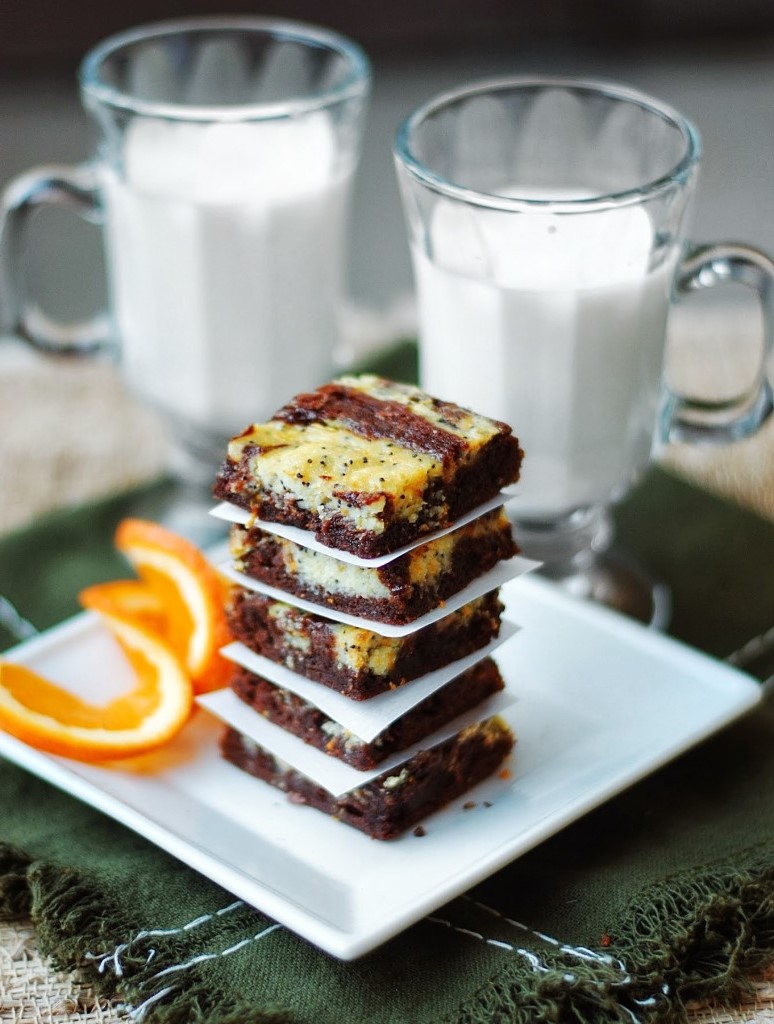 Yeah… That's all I needed to do, isn't it? My work here is done.
Fact: This is all you need to make good brownies. You should never trust a brownie recipe that calls for baking soda or baking powder. Unless you want cakey brownies… In which case why aren't you making cake? (Not judgment, legitimate question, and one I ask myself every day.)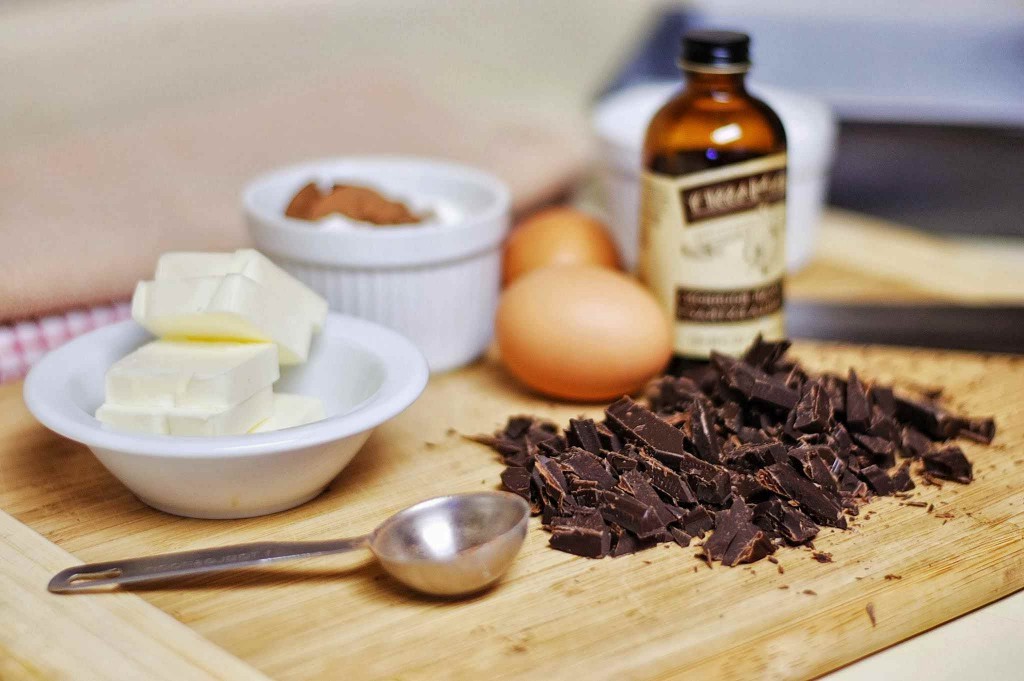 This sugar goes into your mouth, by way of deep, dark brownie batter.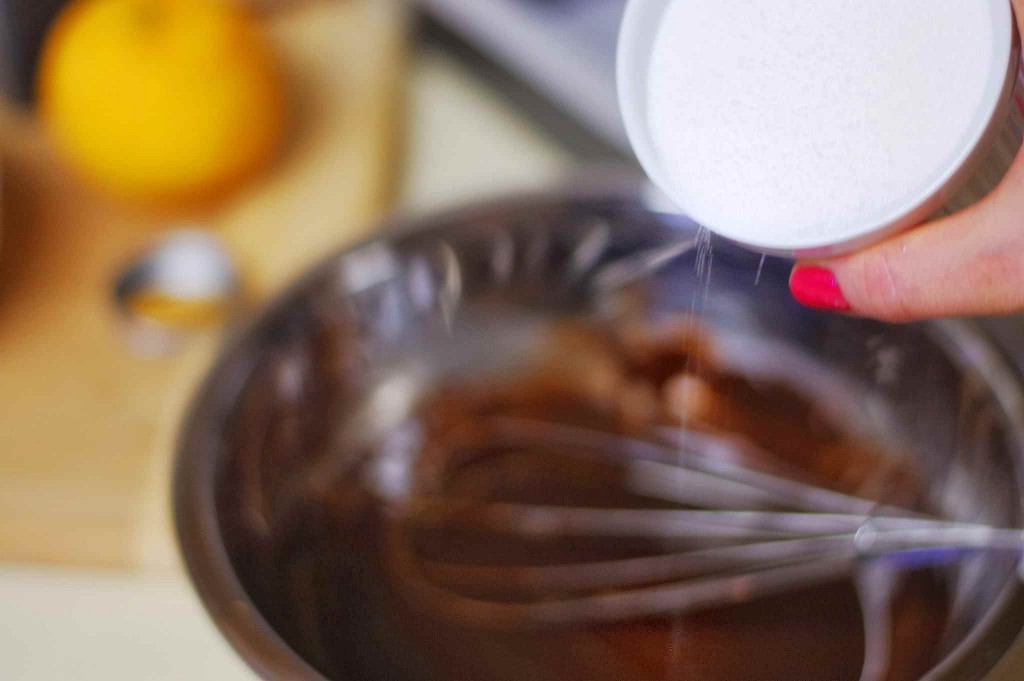 Like any good brownie batter, this is so thick it needs to be pushed all the way to the edges of your pan with a spatula.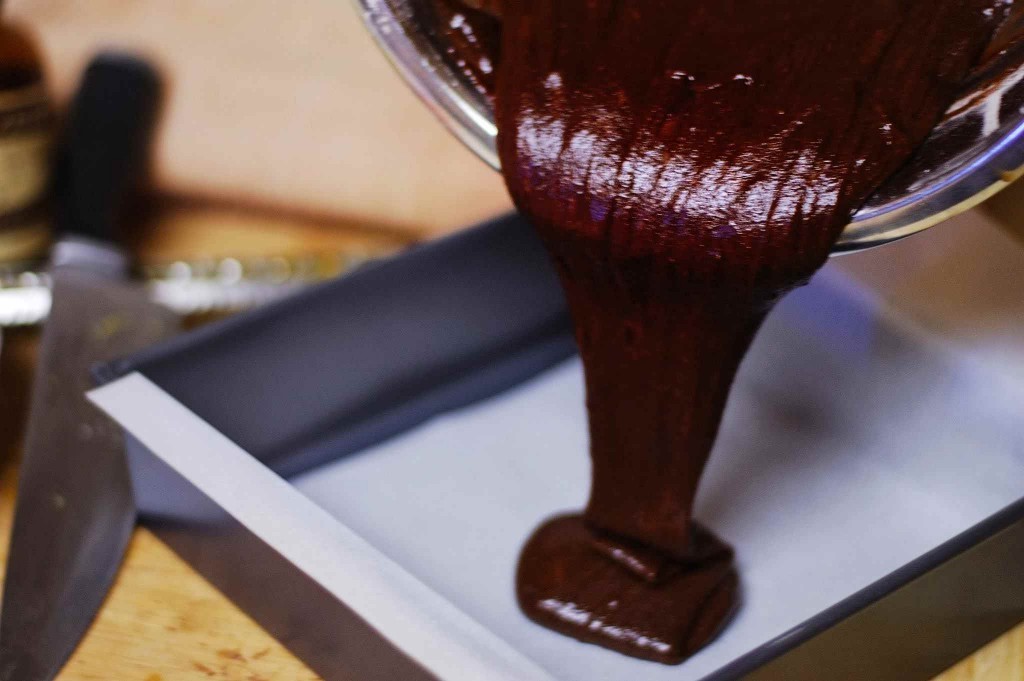 Since I was already making this over and over, I experimented with all kinds of ricotta, too: whole, part-skim, and low-fat. The only one that made me nervous was low-fat: it seemed too watery to hold up, so I strained some of the liquid out. It worked alright, but I think you should stick to whole or part-skim. (I already sort of knew this would be the case… But, you know, hopeless curiosity and all. Why do they even make low-fat ricotta?)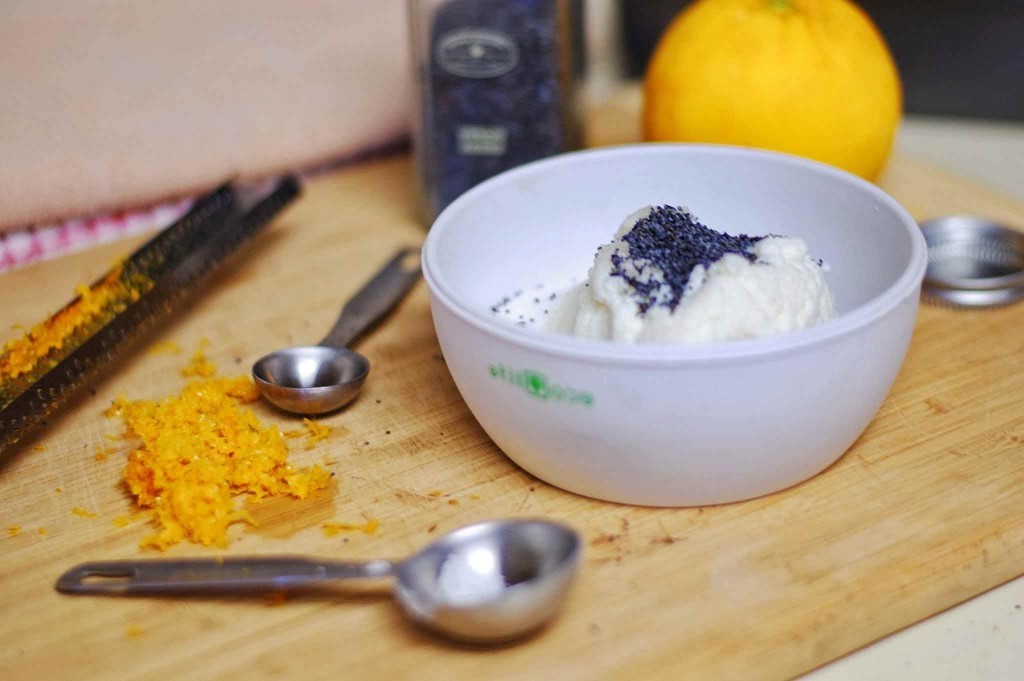 Yes, there are two components to this, but both are dead simple. The whole thing bakes up beautifully and smells like love itself. Fans of the orange-chocolate combo: rejoice with me.
Third time's a charm. And by charm, I mean a perfect square of chewy, fudgy, creamy, crunchy dessert.
This photo is going to serve as my own personal "perseverance" motivational poster.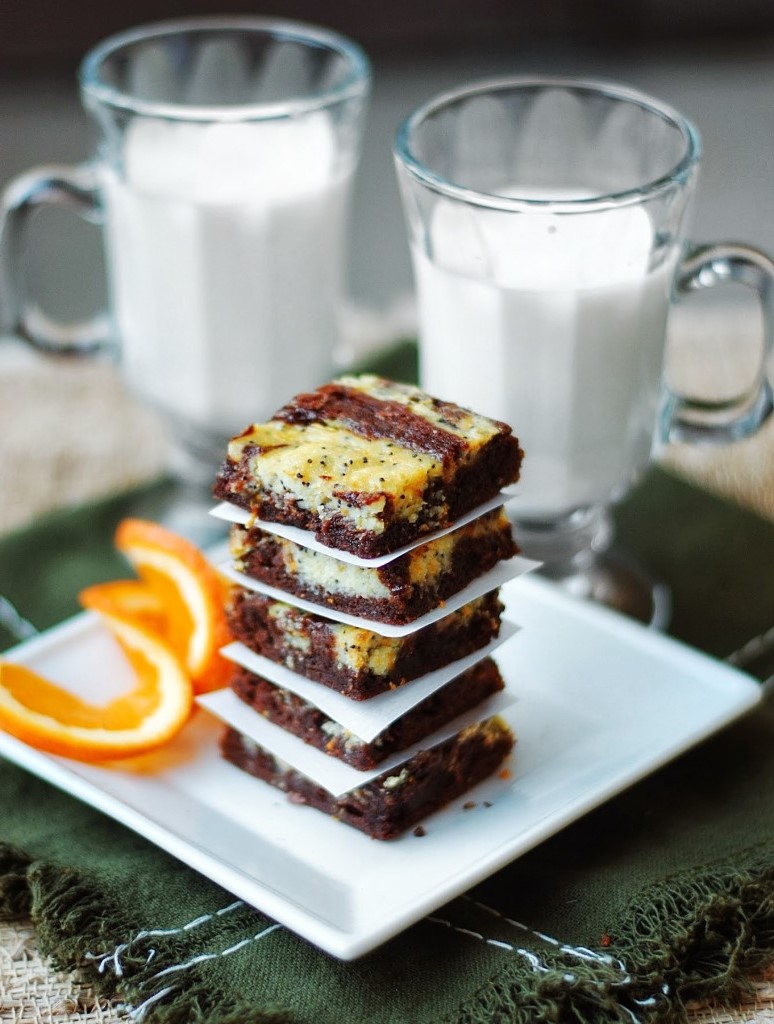 Recipe: Ricotta Swirl Brownie Recipe
Brownie batter:
3 1/2 ounces bittersweet chocolate, chopped
1/3 cup butter, room temperature
3/4 cup sugar
1/4 teaspoon salt
1 teaspoon vanilla extract
2 large eggs
1/2 cup all-purpose flour
1 tablespoon cocoa powder, unsweetened
Ricotta swirl:
2/3 cup ricotta cheese (I've used both whole milk and part-skim; both work)
2 tablespoons sugar
Zest of one orange (about a tablespoon)
1 egg yolk
1 teaspoon poppy seeds
Preheat an oven to 375 degrees. Line a baking pan with parchment.
In a large metal bowl, sitting on top of a pot of simmering water (or a double boiler), melt chocolate and butter until smooth. Remove bowl from the heat, stir in sugar and salt and let stand for 2 minutes or so. Stir in vanilla, and then the eggs, one at a time.
In a separate bowl, sift together the flour and cocoa powder, then fold into chocolate mixture just until incorporated and smooth. Pour into prepared pan, reserving about 1/2 a cup.
To make the swirl, mix ricotta, sugar, orange zest, egg yolk, and poppy seeds in a small bowl until smooth.
Drop large spoonfuls of the swirl onto chocolate batter in the pan. Top with reserved chocolate batter, and swirl with a knife.
Bake until slightly puffed and a bit gooey in the middle–about 30 minutes.