I'm trying to slack a little less at posting preserving recipes, especially since before my bourbon cherry jam recipe, the last preserving recipe I posted was for unsweetened applesauce. I've already made my excuses though, so hopefully you'll bear with me! Rest assured that there's always plenty of canning going on around here, and now I have a little extra motivation to share it more often on my blog.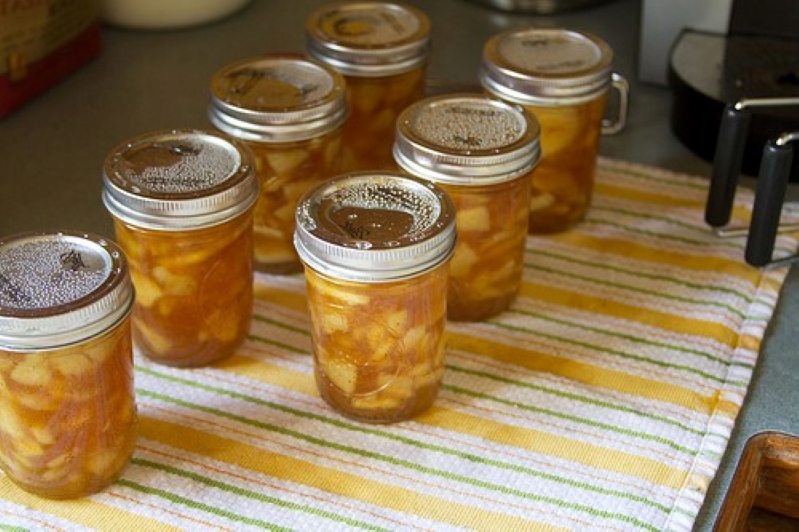 My friends tell me that it tastes like apple pie, and I totally agree – I think you could use it as a pie filling if you wanted! Have fun, and happy canning!
Ingredients:
(Makes 6-7 eight-ounce jars)
6 cups apples, peeled, cored, and sliced
1/2 teaspoon cinnamon
2 Tablespoons lemon juice
4 cups granulated sugar
1 cup water
1/2 teaspoon nutmeg
1 package (1.75 oz) powdered pectin
3/4 cup brandy
You need to prepare your canning supplies. Process the glass jars in hot water for several minutes. For the lids heat a few cups of water in a small pan. Peel the apples, core and cut into chunks.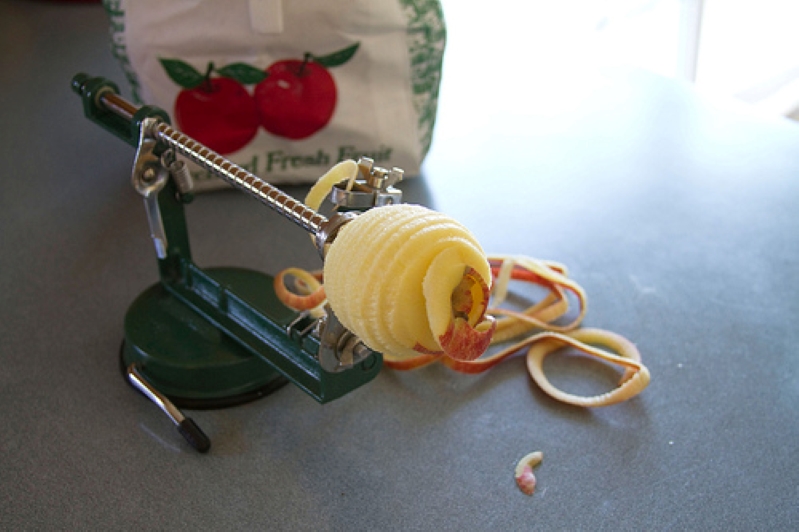 Combine apples, lemon juice and water in a deep pan. Stirring occasionally bring to a boil. Then reduce heat and boil slowly for ten minutes. Remove from heat. Stir in the pectin and spices until dissolved. Stir in the brandy.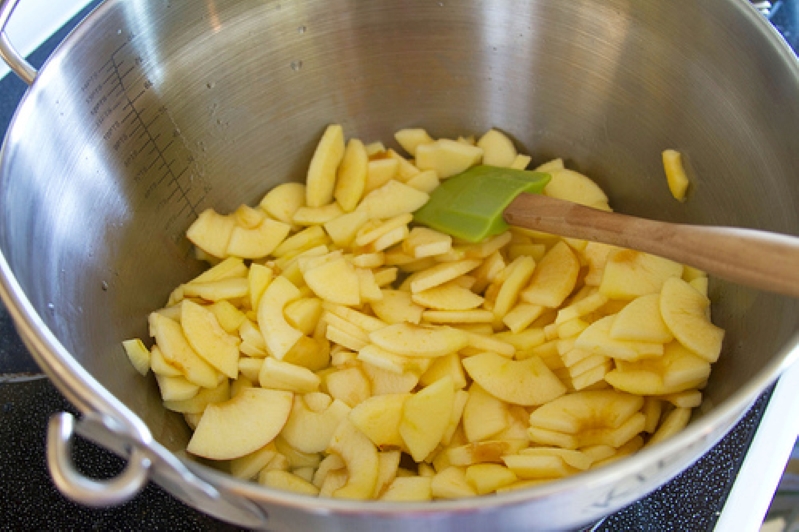 Bring to a boil again. Add in the sugar, and boil for a minute. Remove from the heat. Remove the lids and jars from the hot water. Pour the jam into the jars, leaving 1/4-inch headspace.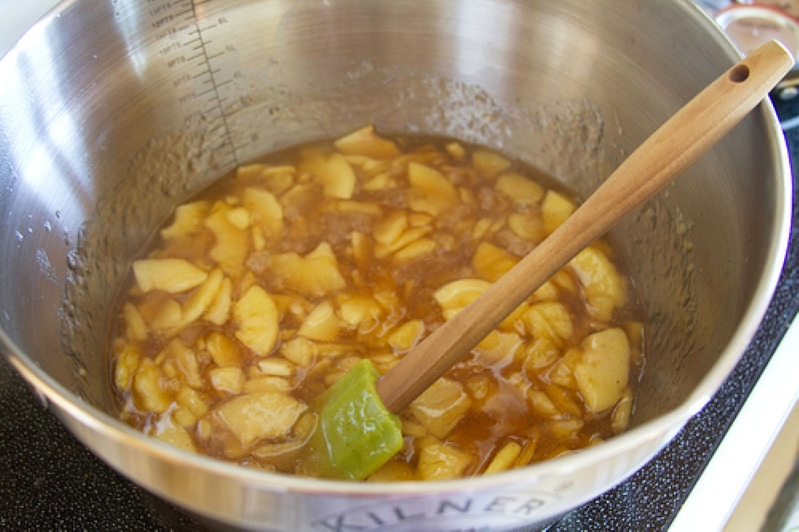 Place the lids and then screw the bands on the jars. Place the jars again into the canner and process for ten min. Remove the canner lid ten let them process five more min. before removing the jars. Remove the jars to a towel to cool using a jar lifter. The seals should suck down. Let sit for a day.