The weather has been crazy warm today for this time of the year and I've been inspired to be extra productive, at least in the morning. By the time the afternoon comes though, I find my motivation waning, and I've decided that what I need is a little afternoon pick-me-up. You know, when it's 2:30 in the afternoon and your energy level drops to about zero, and your motivation for doing anything suddenly plummets? I originally created these treats a few weeks ago to bring for dessert at a fun night, but I also found that when cut into halves or thirds, they make a light, perfect afternoon snack for when my energy levels are low and I need a little something to make it through to dinner time. Plus, since I'm slightly obsessed with nutella, I can't get enough of them.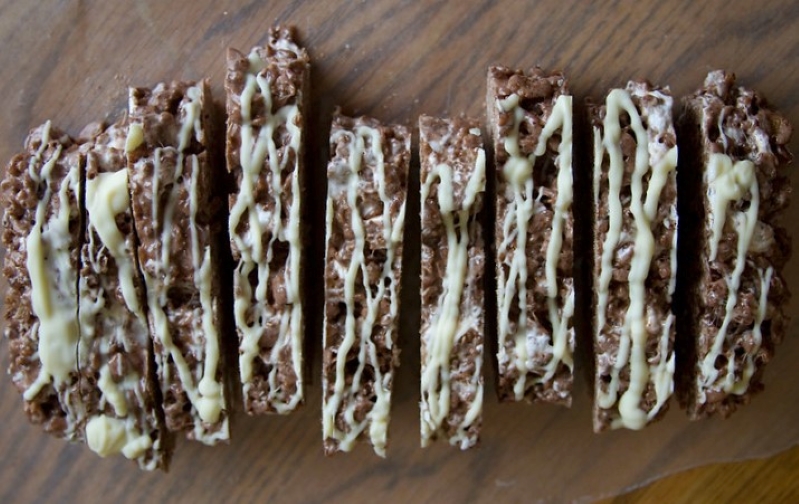 Nutella Rice Krispie Treats Recipe
3 Tbsp butter
4 cups mini marshmallows
1/4 cup nutella
4-5 cups chocolate Rice Krispies or other rice cereal
1 ounce white chocolate, melted
In a small, microwave-safe bowl, heat the nutella for 30 seconds, until warm and somewhat runny. In a larger microwave-safe bowl, heat the butter and marshmallows 30 seconds at a time, stirring after each time, until melted and smooth.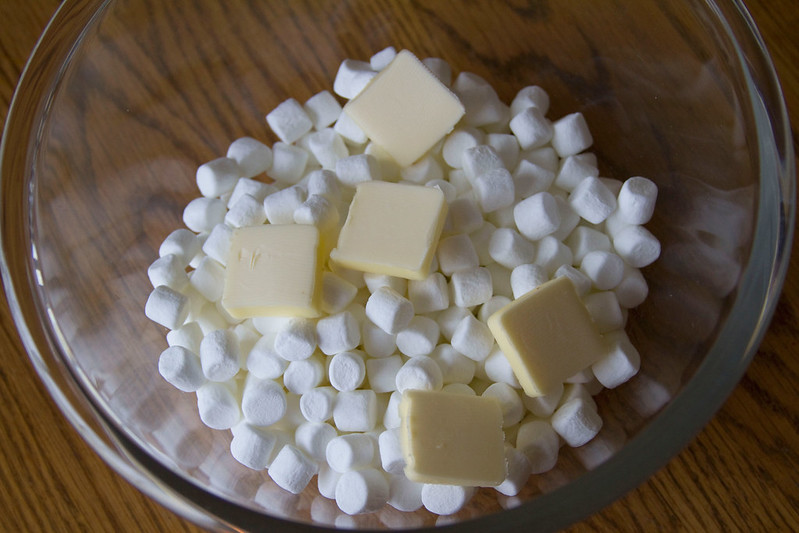 Stir in the nutella.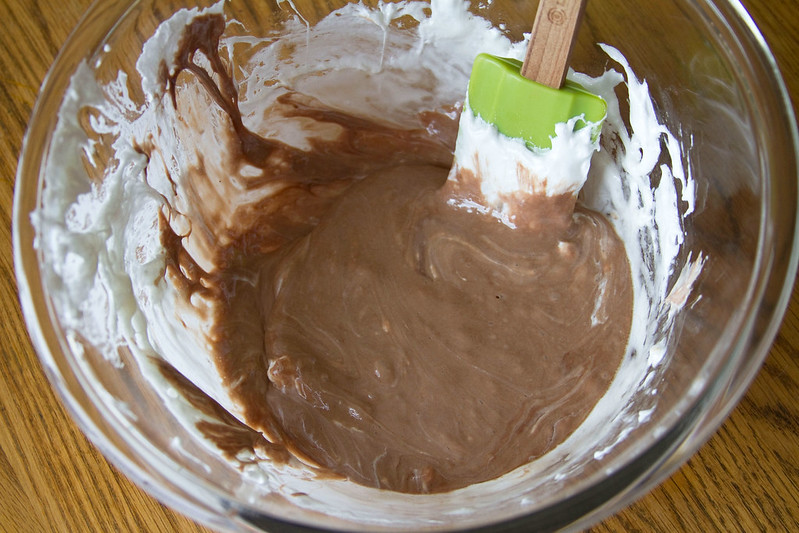 Stir in the rice krispies until they are well-coated with the nutella mixture.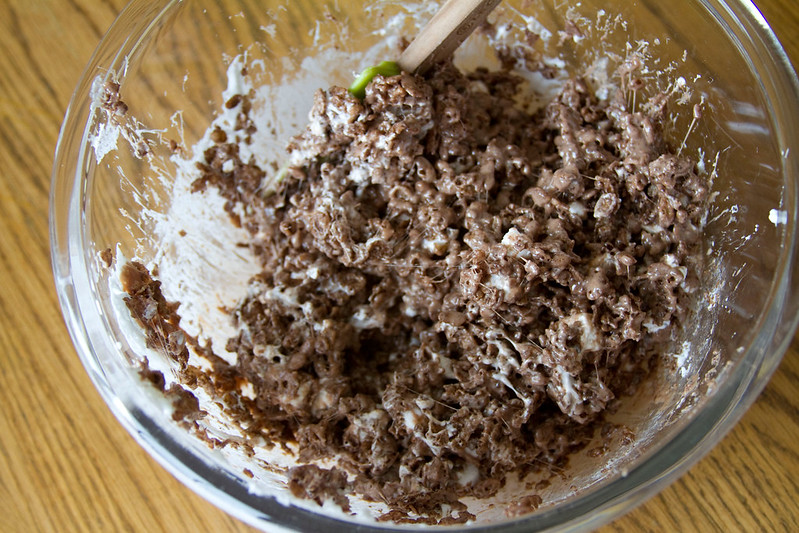 With greased hands, press the mixture into a greased 8×8″ baking dish.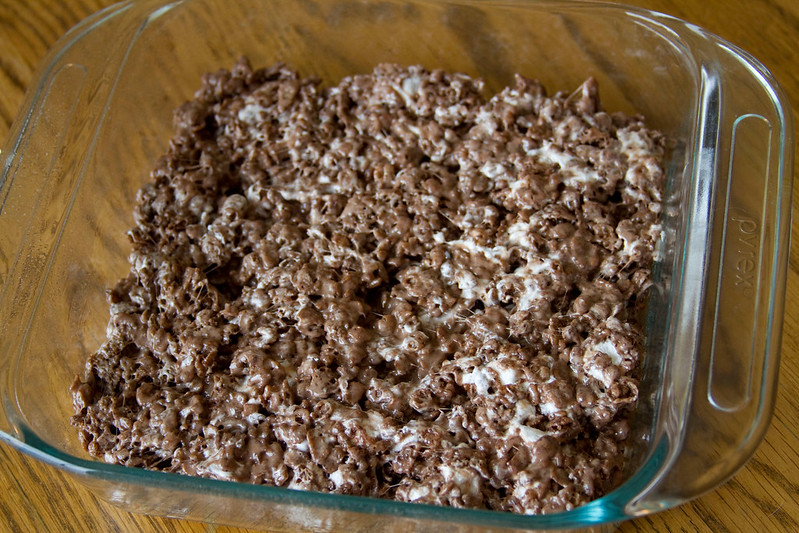 Fold the mixture in half over on top of itself (or, to double the recipe, simply make another layer as above and place it on the top of the first layer).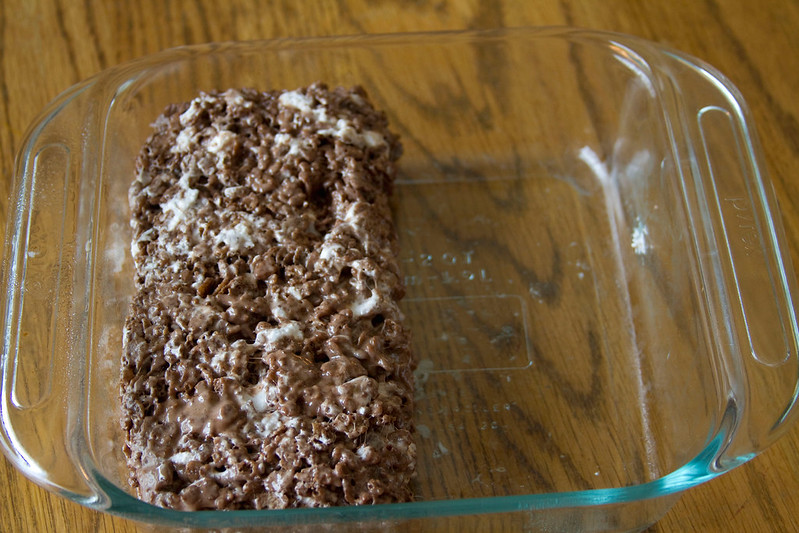 Drizzle with the melted chocolate.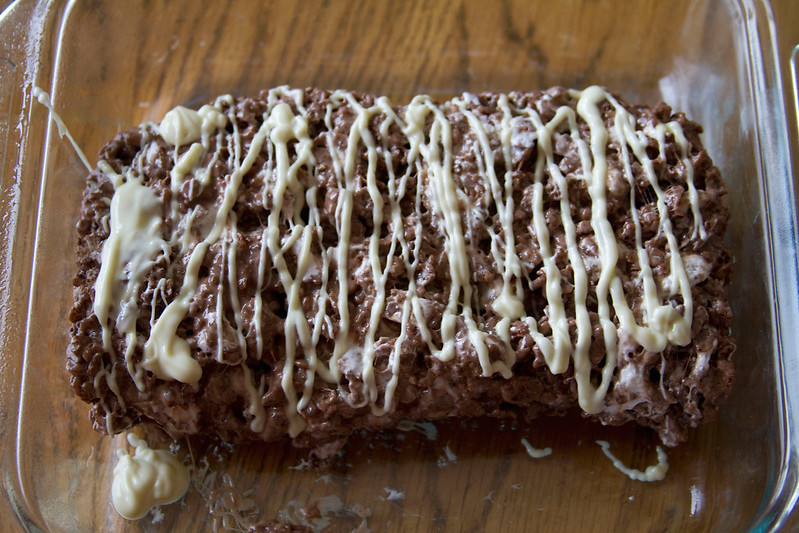 Refrigerate until the drizzled chocolate has set, and then cut into bars.