Today, I'm serving up some acorn squash soup, perfect for getting rid of any chill left over from last night. I served mine with some cheddar-parsley biscuits, and it's definitely a meal I'll be making again and again!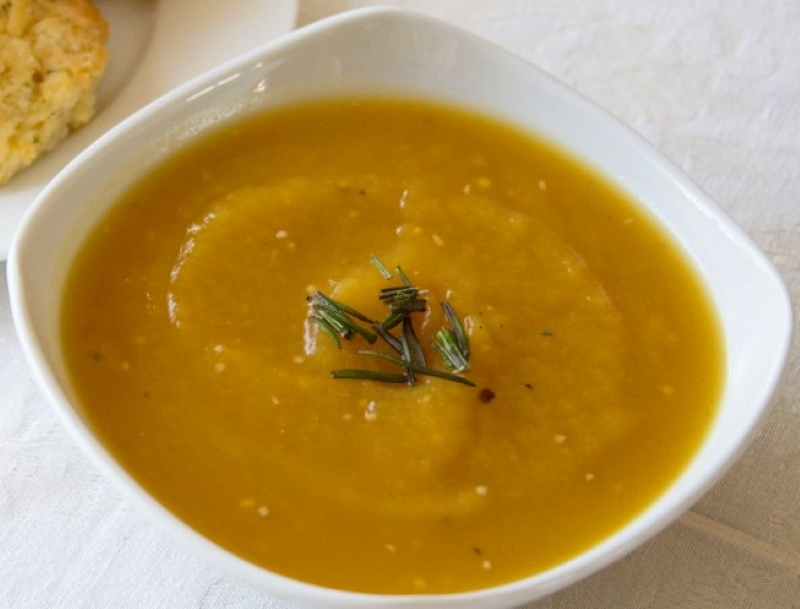 2 medium acorn squash, cut in half
1 tablespoon minced garlic
1 tablespoon minced fresh rosemary
3 cups chicken stock (or vegetable stock)
1/2 tablespoon olive oil
pepper and salt, to taste
Preheat the oven to 400 F. Line your baking sheet with foil. Cut the squash in half lengthwise down the middle and scoop out the seeds. Put the sides face-down on the foil. Bake until a fork inserted into the squash goes in easily about 50 minutes.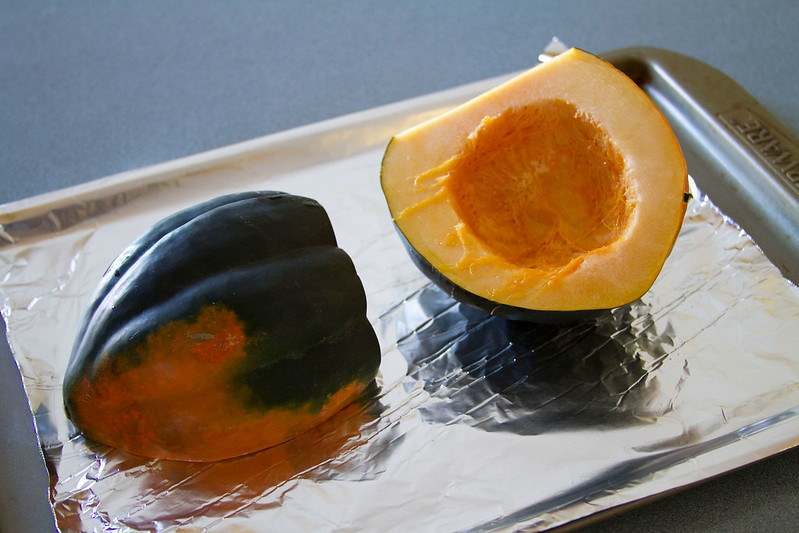 Remove the squash from the oven then remove the skin and place the flesh into a food processor. Purée until smooth, if necessary in batches.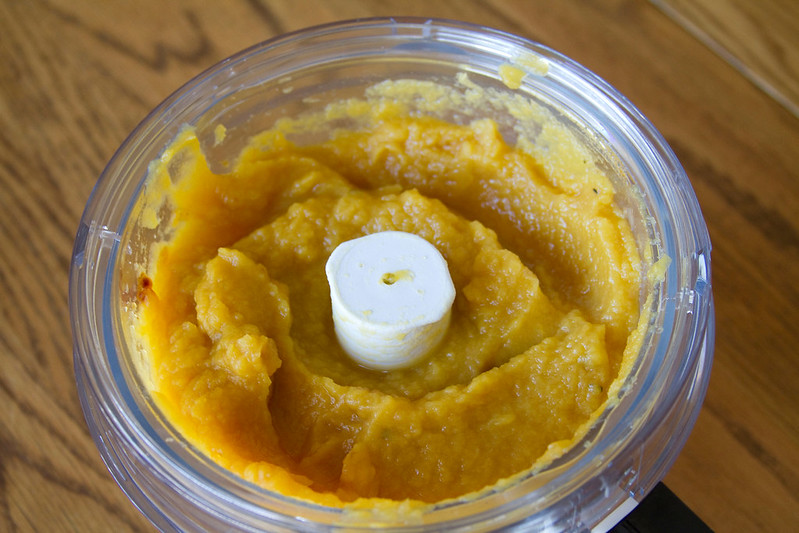 Sauté the garlic until fragrant in a sauce pan over medium heat. Add in the rest of the ingredients and the chicken / vegetable stock until you get the desired consistency.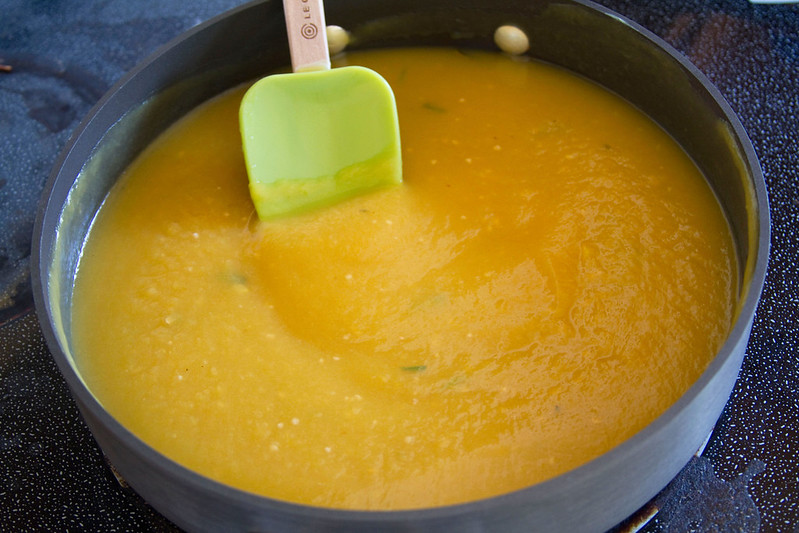 Cook until heated through. Serve immediately. Enjoy!