If you go to a traditional South African braai, you will mostly find boerewors, lambs meat, pap and sauce, and then braaibroodjies. The literal translation is roughly BBQ bread, but it is basically a grilled cheese made over the open coals. For most of my previous recipes, I prefaced the warning that every family's recipe will differ. Talking of a traditional recipe in the singular would thus not suffice. But with braaibroodjies, there is the single accepted traditional recipe; all of the other versions are not technically traditional. In my family, we have three different ways in which we make our braaibroodjies to please everyone. So let me start this post with the recipes and I will post the pictures of the process!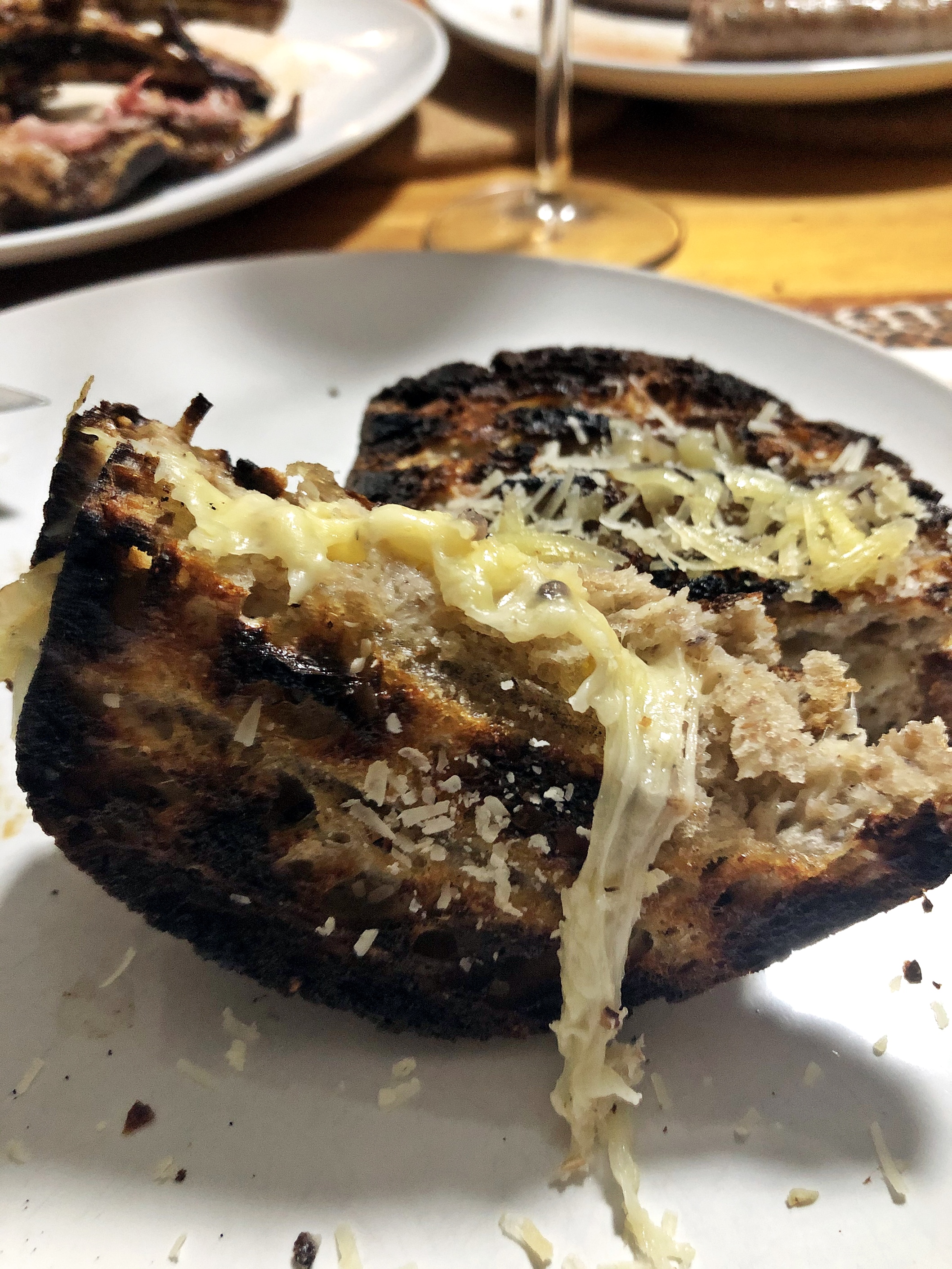 But before the recipes, some funny language stories around braaibroodjies. In my native language, we call braaibroodjies "draai-broodjies", braai and draai rhymes. The reason for this rhyme is that most people burn their braaibroodjies because they did not turn it. "Draai" means to turn, so the implication is that braaibroodjies needs to be turned continually to prevent them from burning. Another joke is that some people say and rhyme again: "Chutney of glad-nie". The literal translation is "chutney or nothing". Some people prefer to put some chutney on their braaibroodjies and this saying is made by those who think putting chutney on their braaibroodjies are superior. In any case, here are the traditional recipe and they two variants.
The traditional recipe is simple: cheese, onion and tomato slices. The two variants are: one made like the traditional recipe but there is chutney added, the other one is made without chutney and without tomato. I will now share some photographs of the process.
The Bread
I am a baker by trade, so using my own homemade sourdough bread is a given. There is no added sugar, so the fire will not burn the bread as easily as normal store-bought bread. I also prefer the taste of my bread, but this might not be a very unbiased opinion!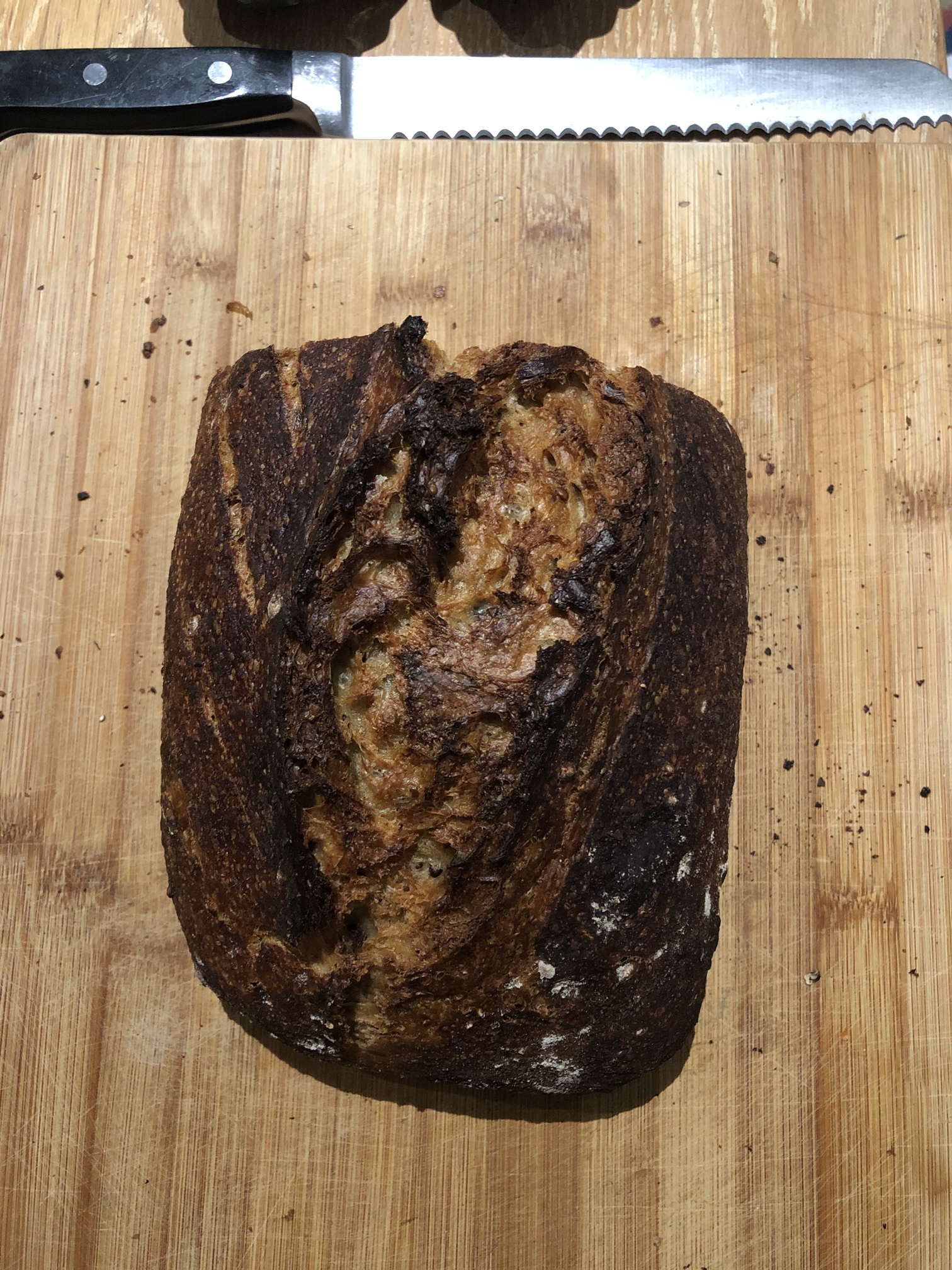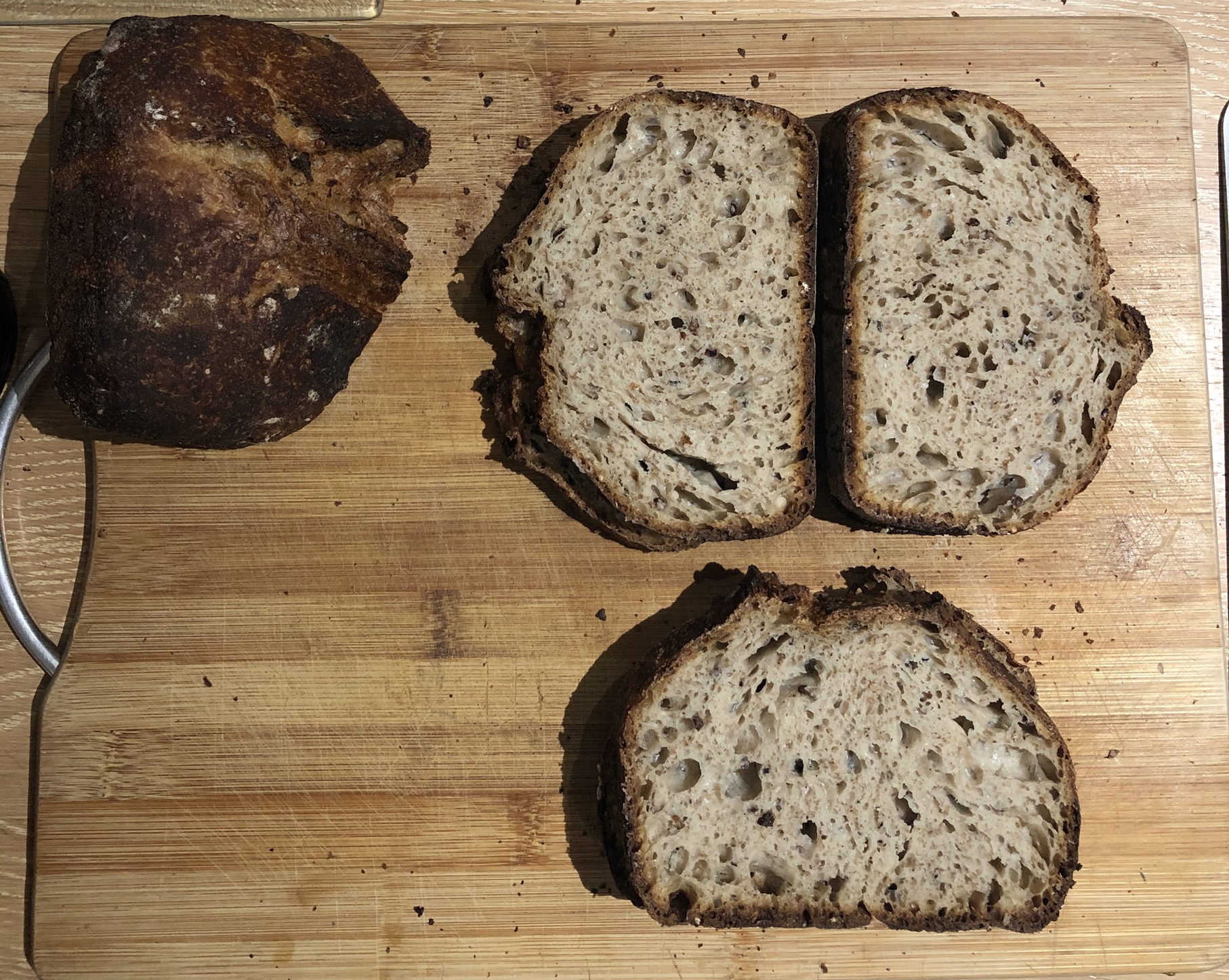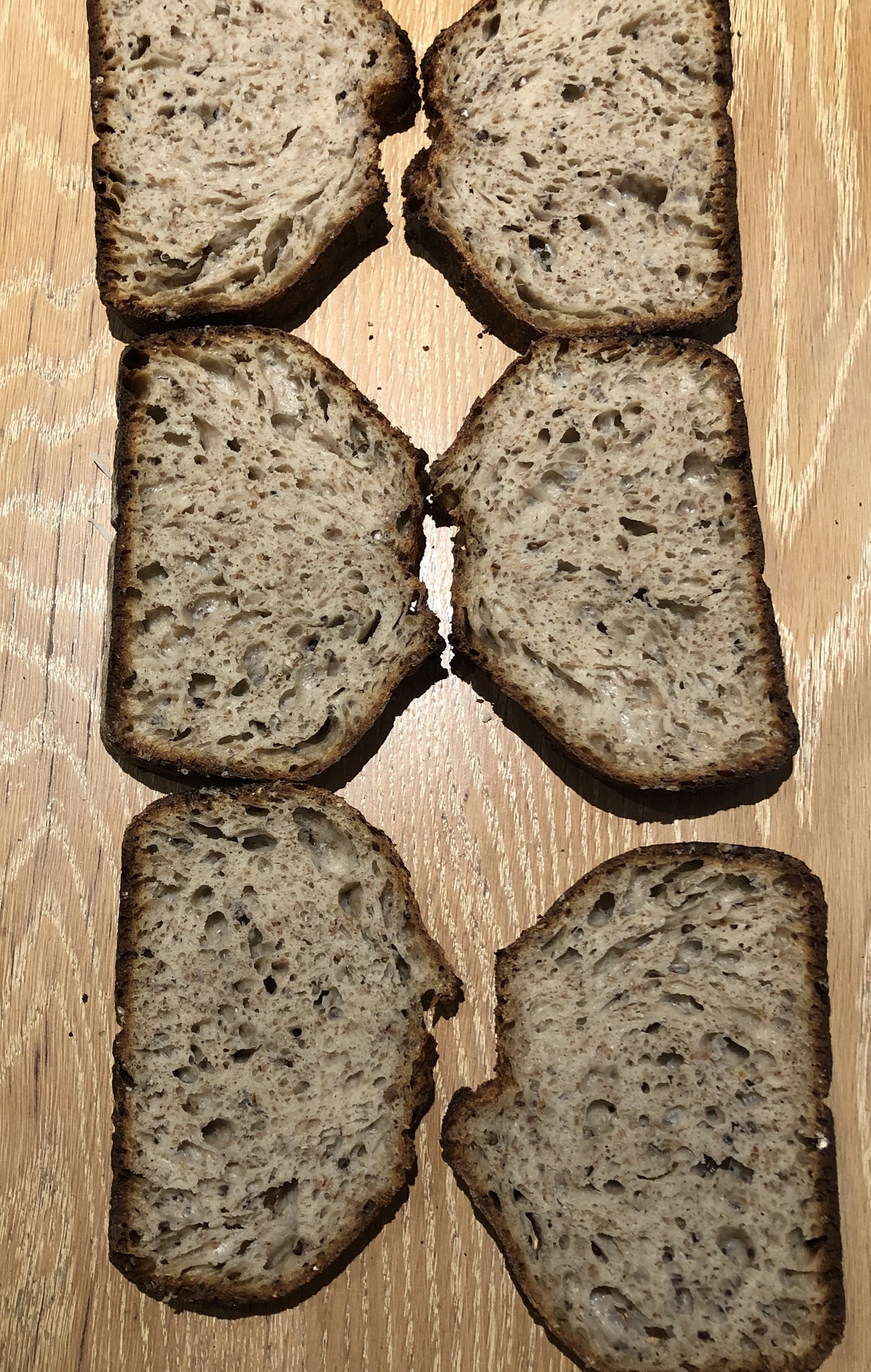 The Cheese
In South Africa, we get various cheeses, but the most popular is cheddar and gouda. The night I made these, I only had some cheddar and parmesan. So I made this mix which was quite good.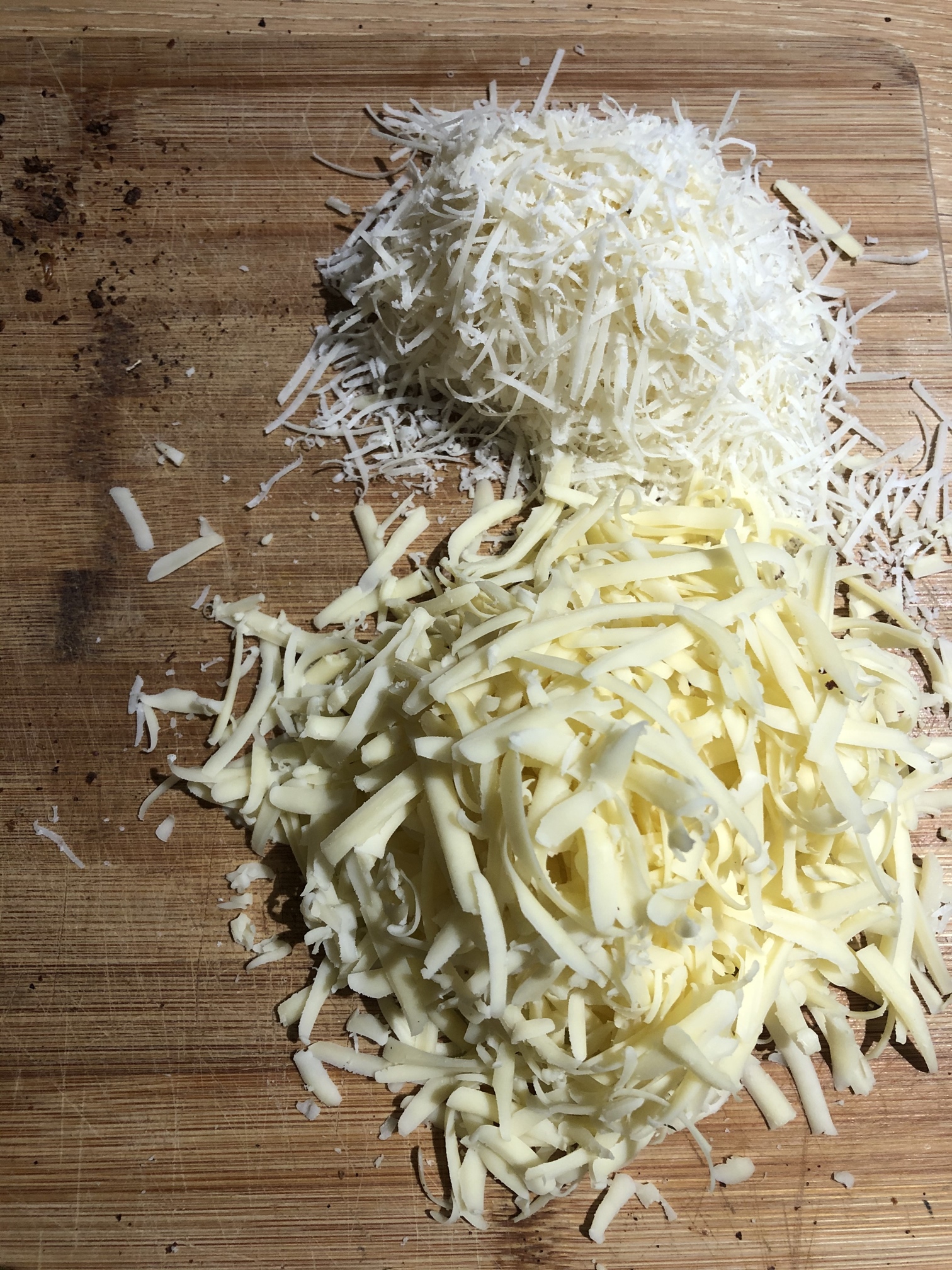 The Toppings
For the traditional recipe, you'd want tomatoes and onions! For the one variant, you'd want to use chutney. This is by far the most popular brand of chutney in South Africa.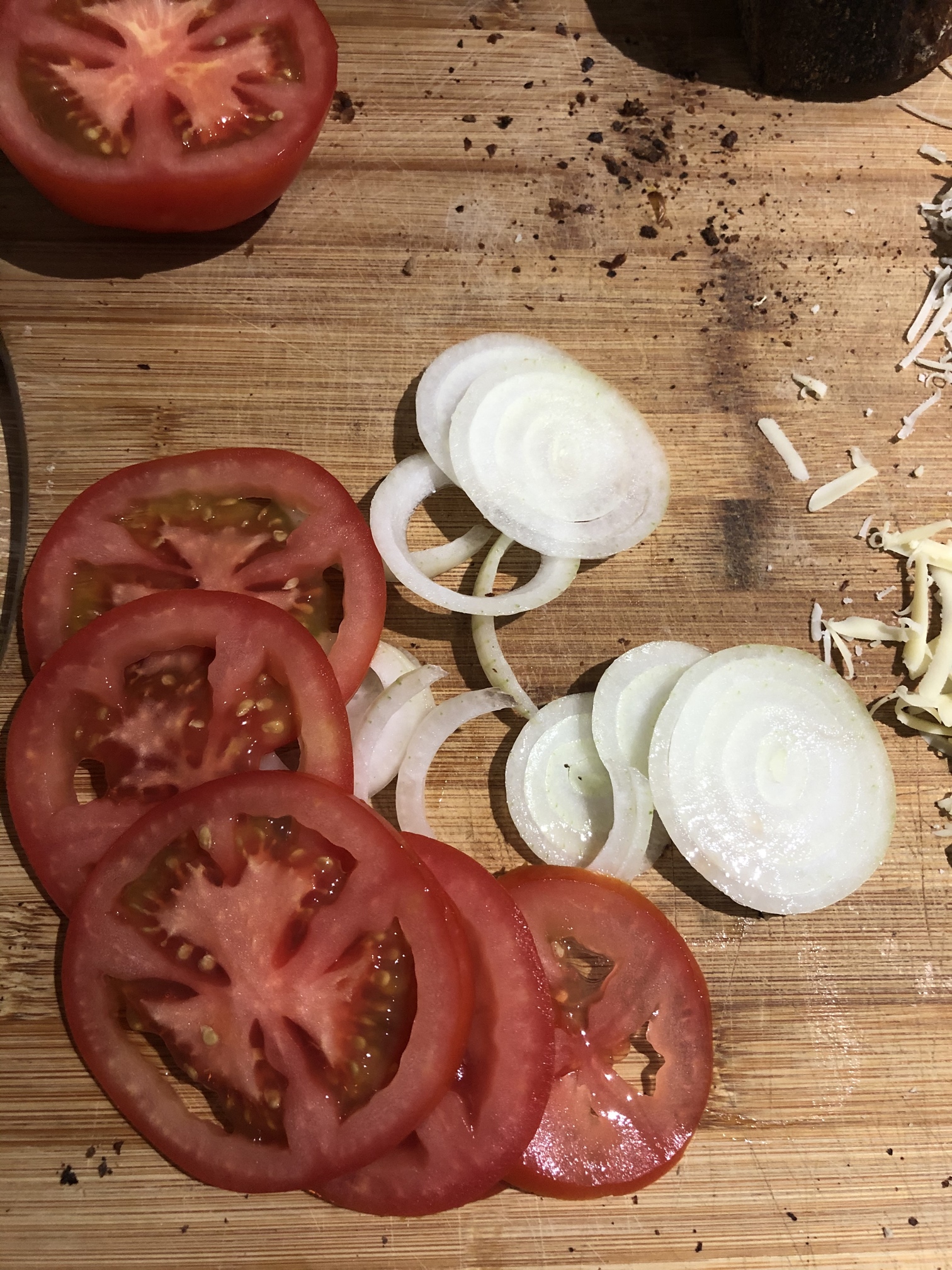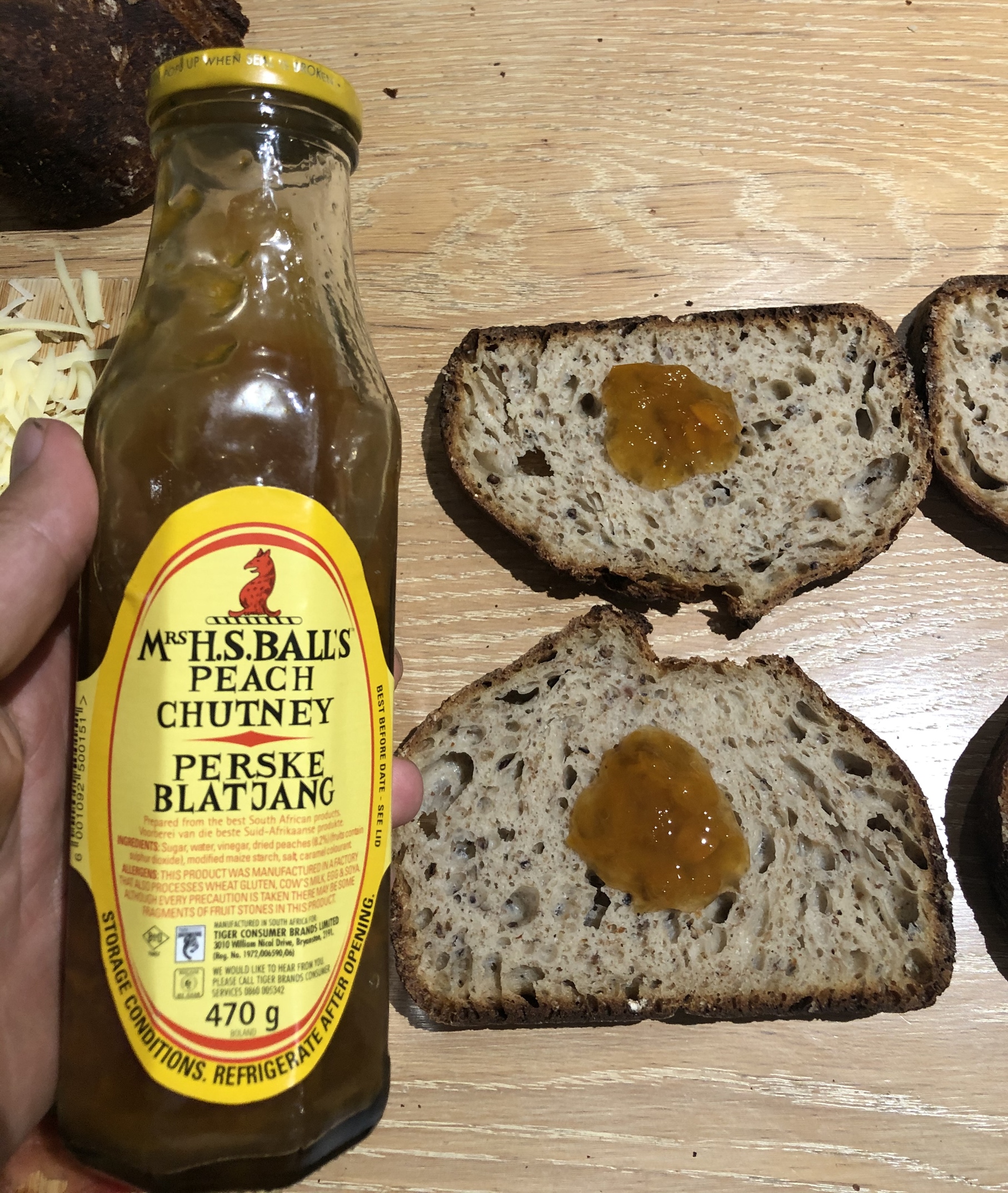 Stacking Them
I start with a layer of cheese, and then the onions and tomatoes. I also add some salt and pepper.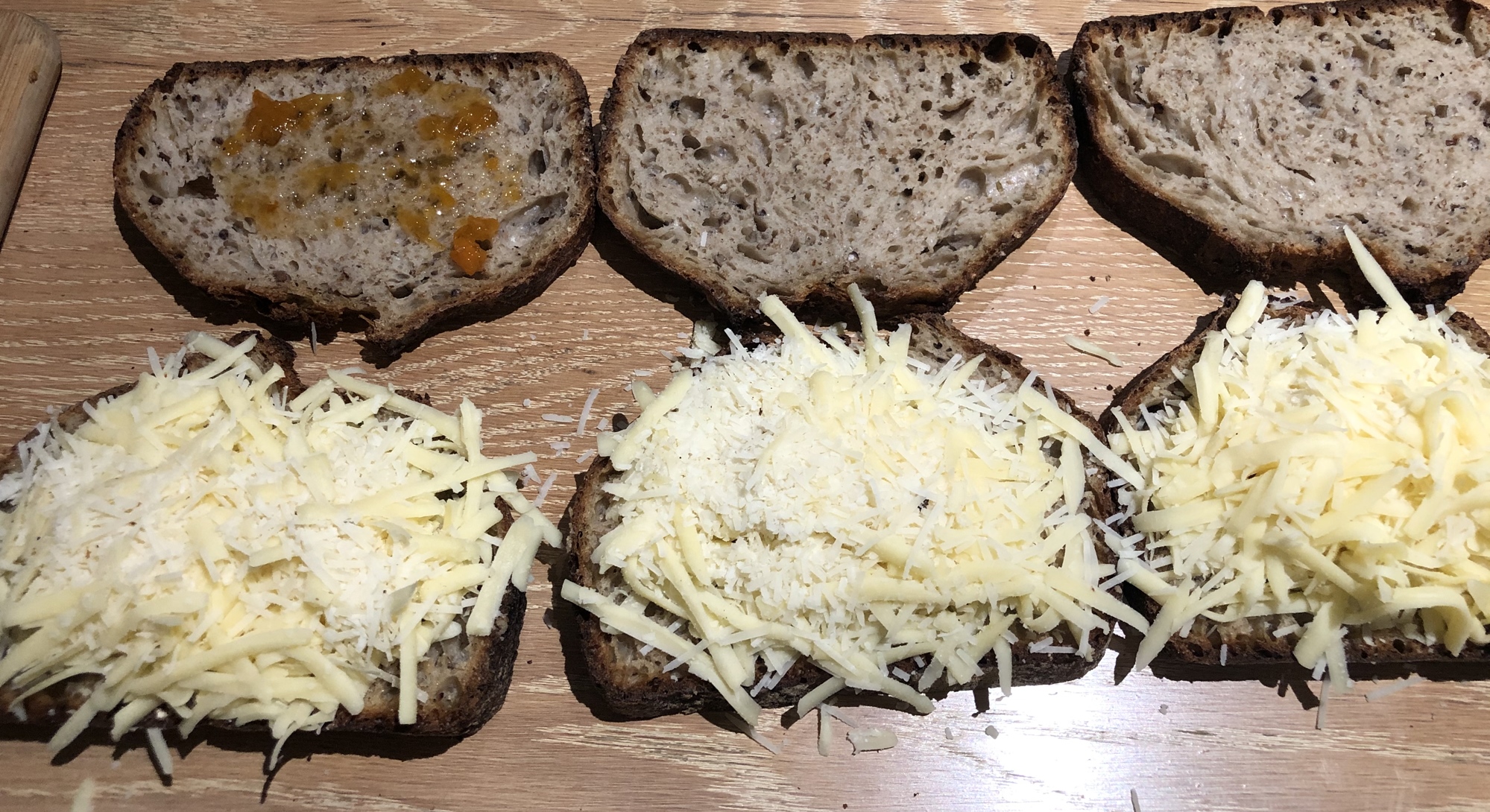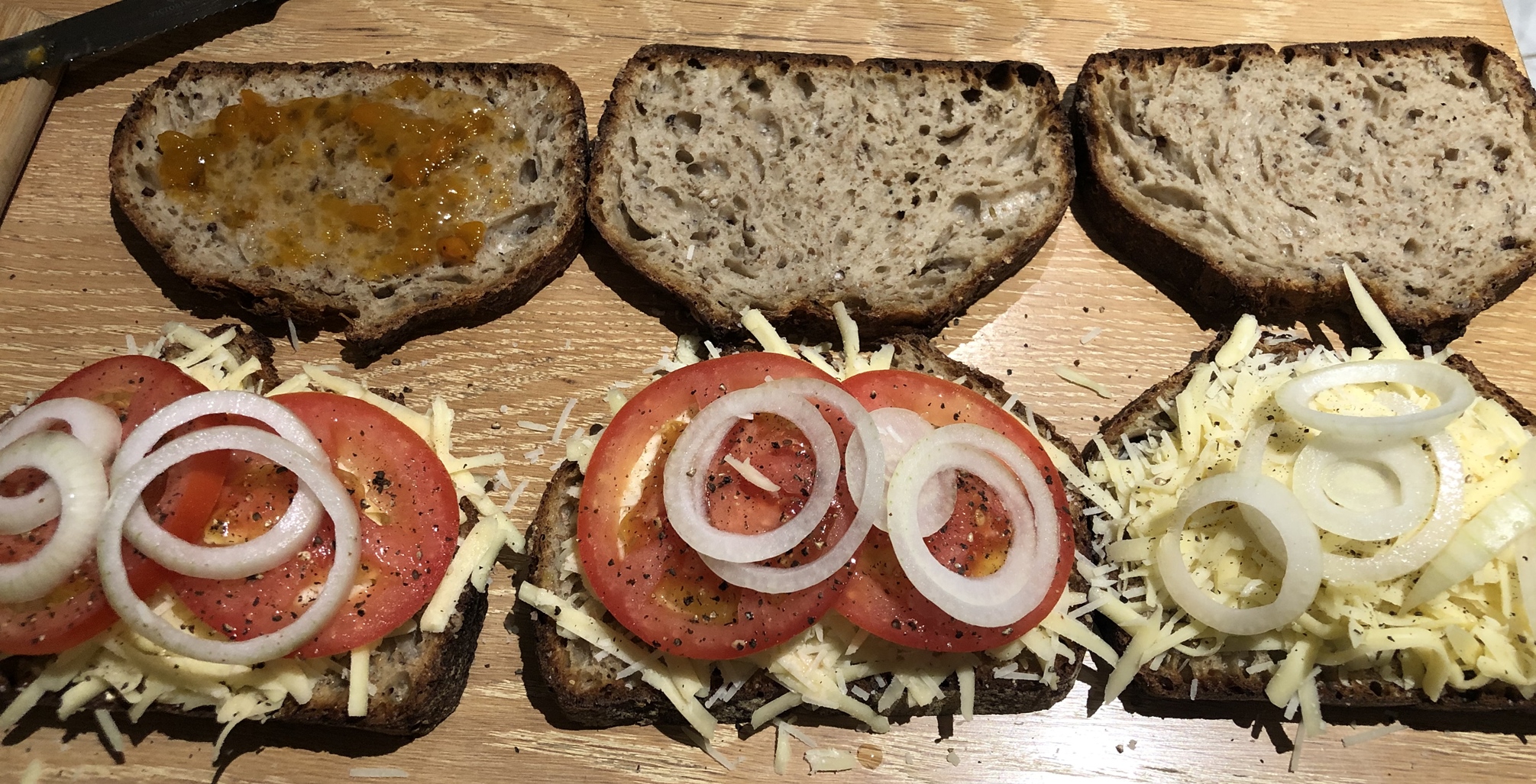 Braai Time!!!
As noted above, these are made over a bed of wood-fired coals. It is essential to turn them regularly. I took them to their max (just before burning them). I also added some of the leftover cheese on them whilst they were still hot.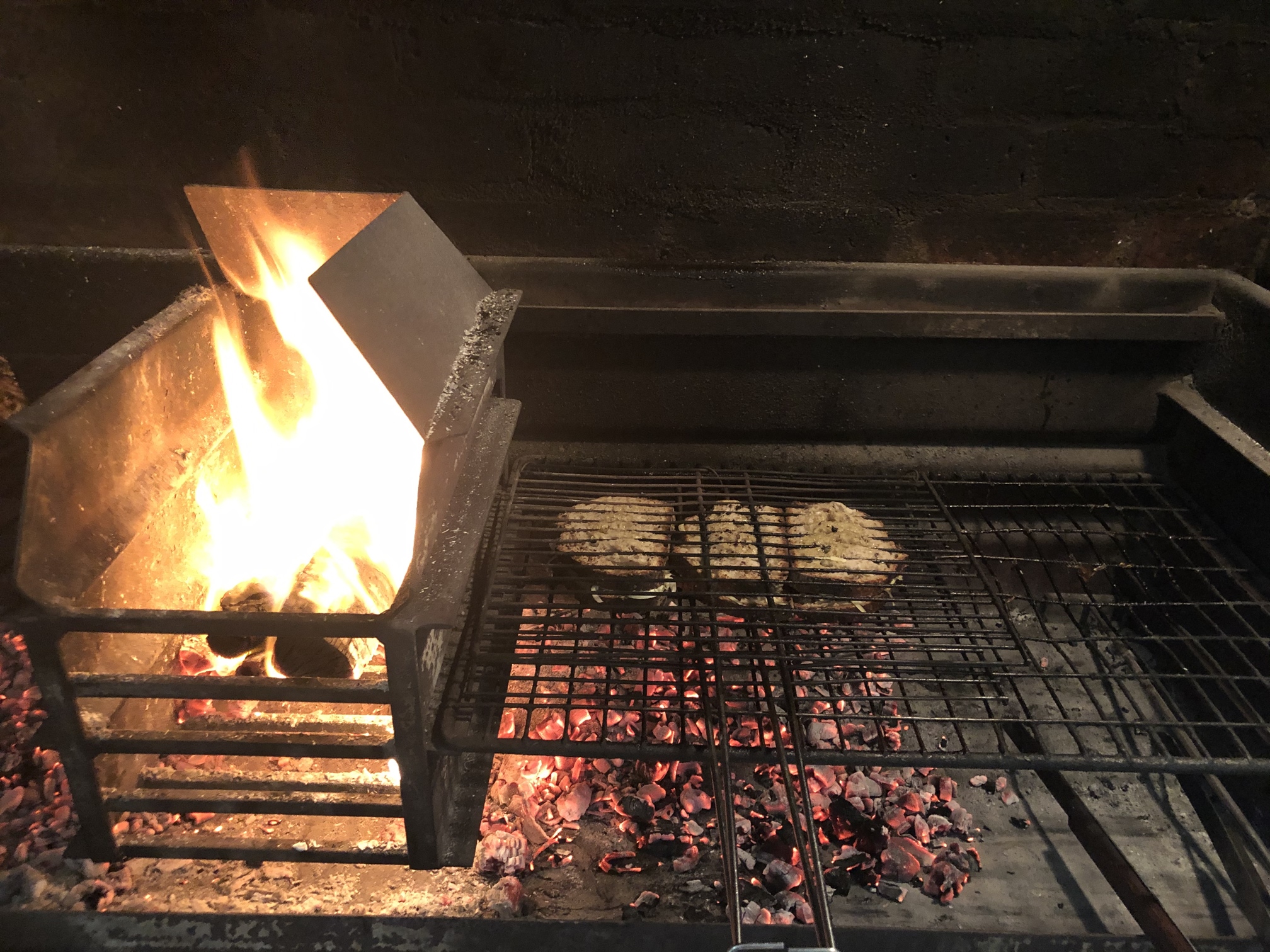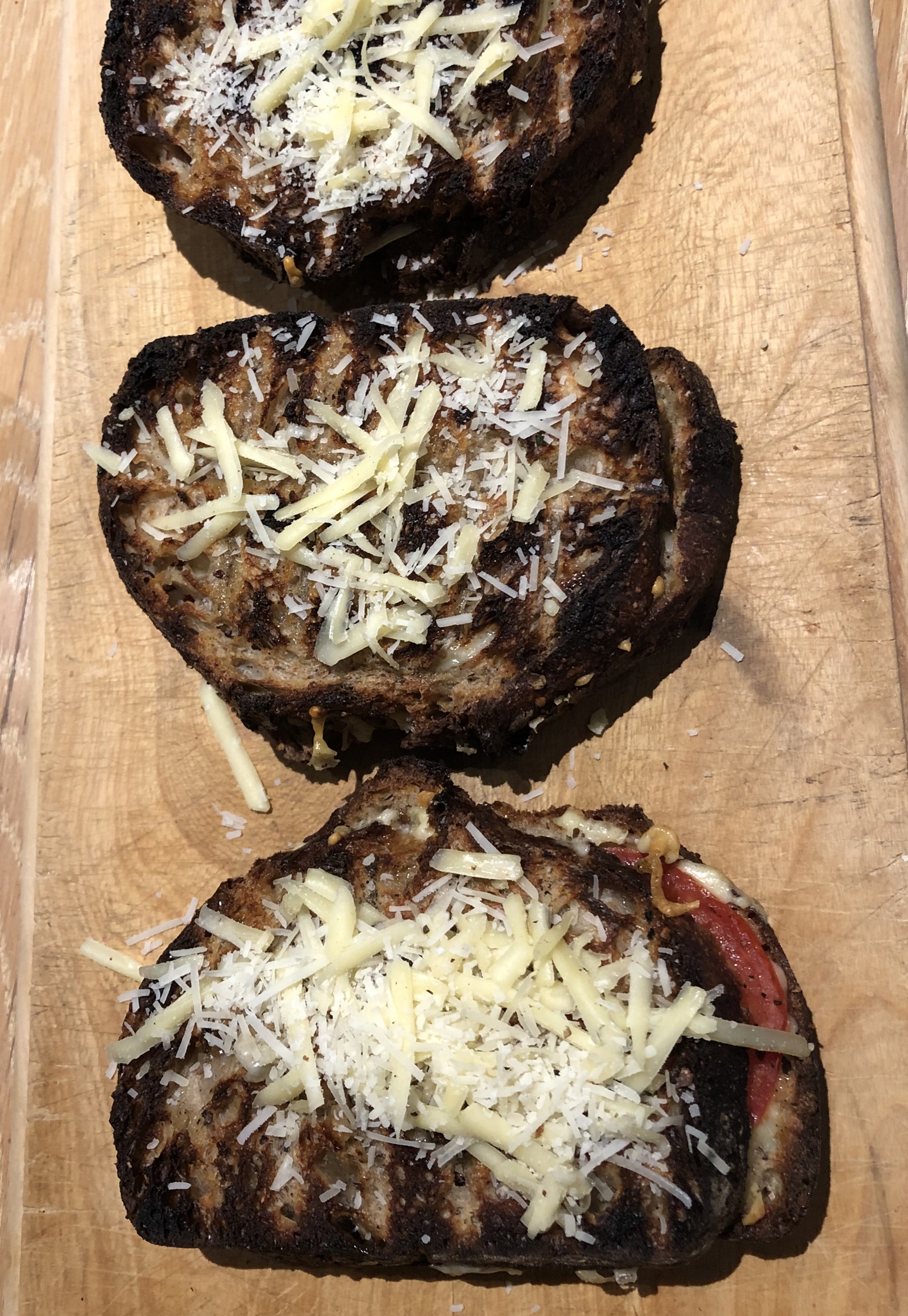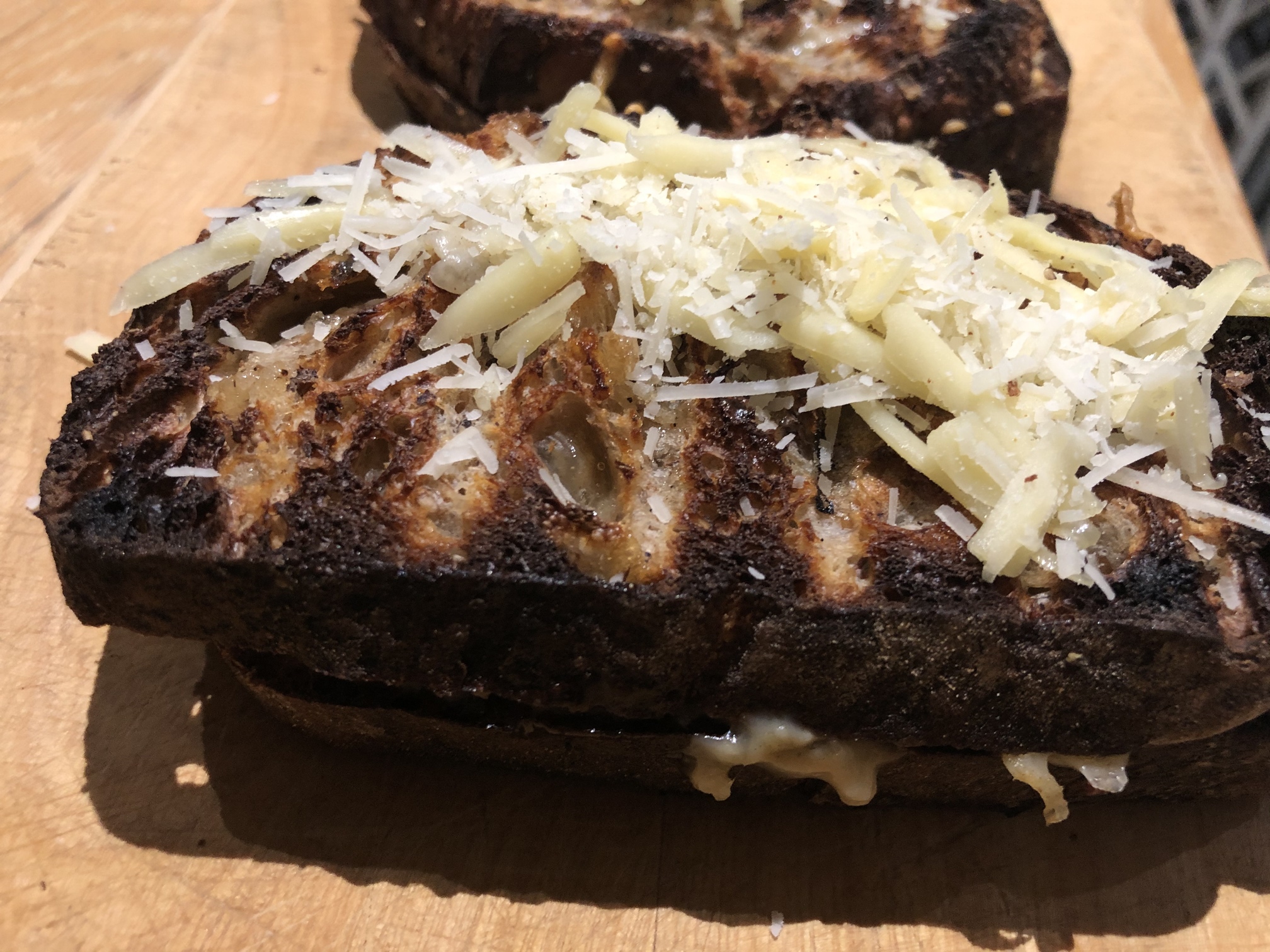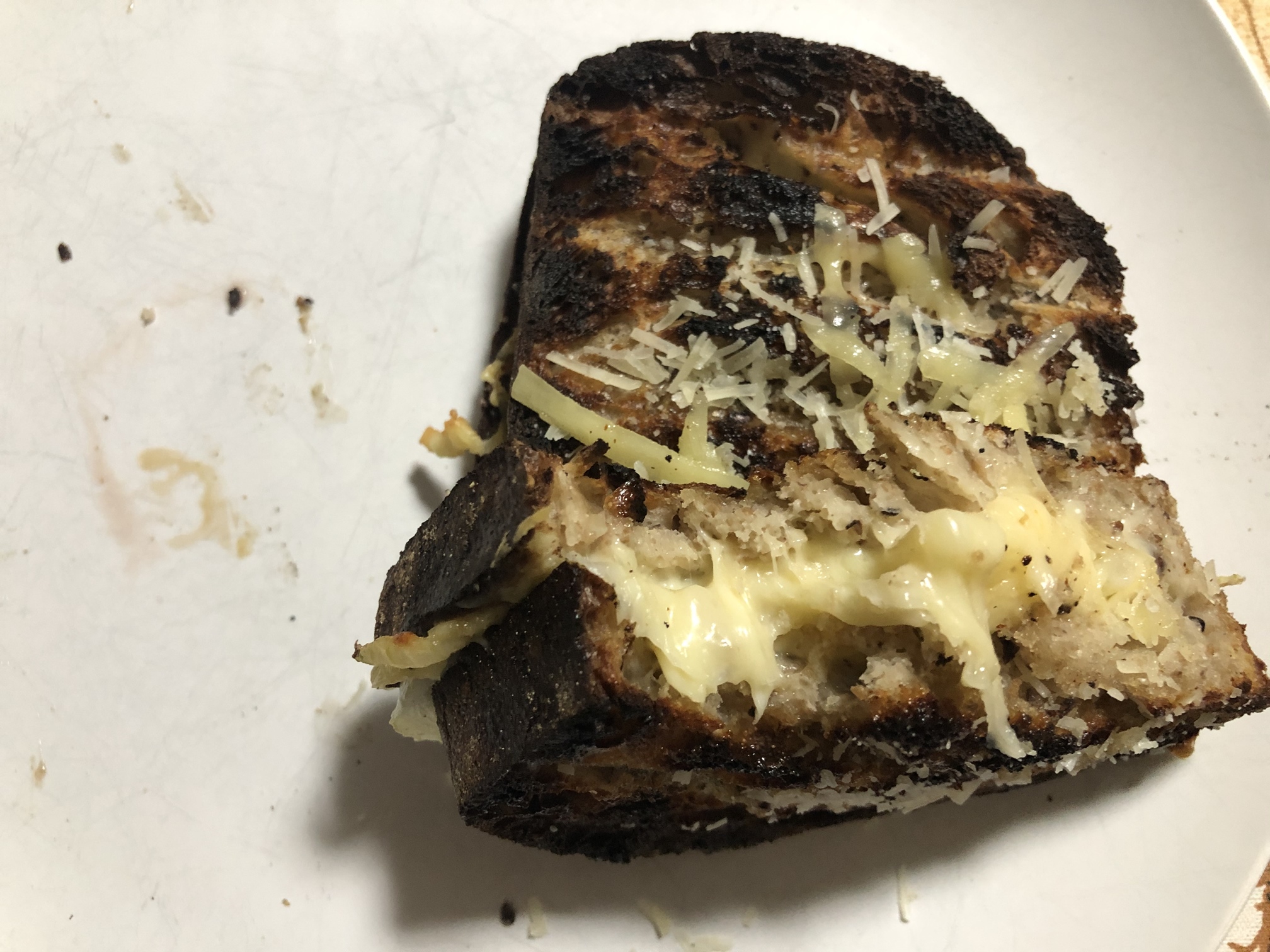 I hope you will try this recipe and get the opportunity to try some South African Local cuisine! It is in my (biased) opinion superior to any grilled cheese!