I love peanuts in all its presentations, I am a fan of peanuts covered with caramel, however, I try not to eat it because the amounts of sugar that bring this type of candy are really big, On the contrary, peanuts alone are very good to control the functioning of the pancreas and to process sugars in a better way, so I try to eat a portion of it every now and then, one of the things I try to have at home is peanut butter, I remember that as a child I hated it, however, when you combine it with cocoa or chocolate the magic happens. That is why, today I managed to get good quality peanuts and I set out to prepare a delicious choco - peanut butter.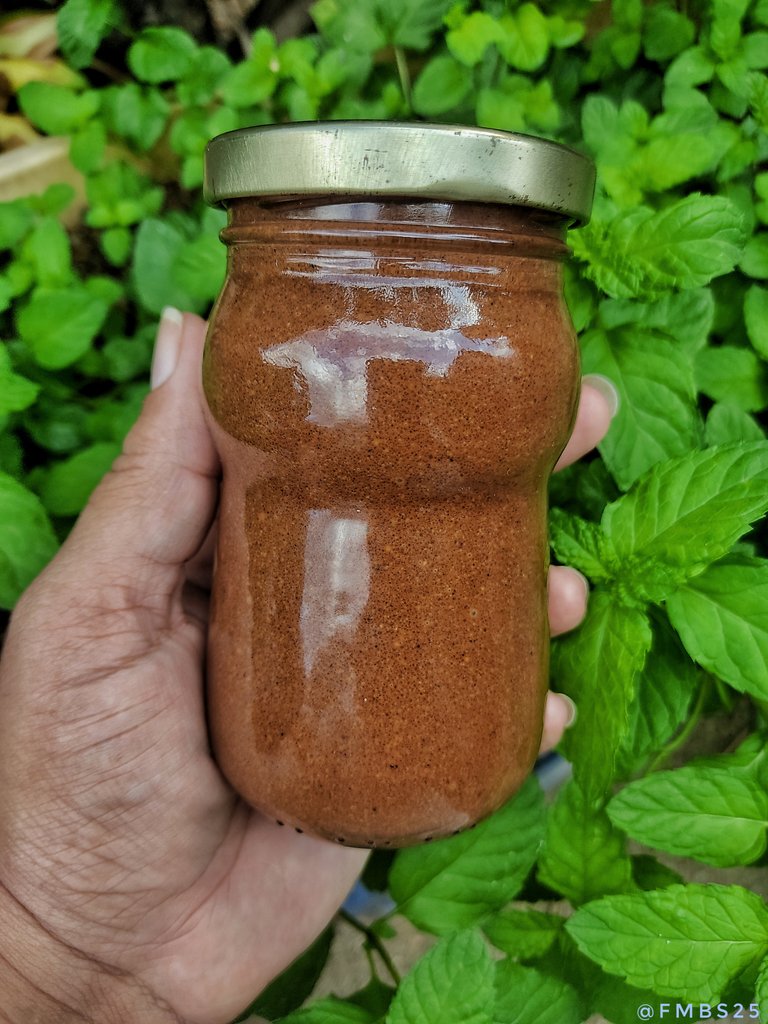 In addition, preparing my own peanut butter, either with or without cocoa, saves me a lot of money and ensures that I am consuming something completely natural and without any chemical preservatives. Come on, to prepare a jar equivalent to about 230 grams of this cream I spend only 1.5 $, compared to the 10 $ that is the value of a commercial brand of peanut butter in my country, I think I will always opt for this option hahaha. My Mathias loves chocolate just like me, so he enjoys chocolate peanut butter with chocolate more than the natural flavor, and it is one more ally to offer him in his breakfasts.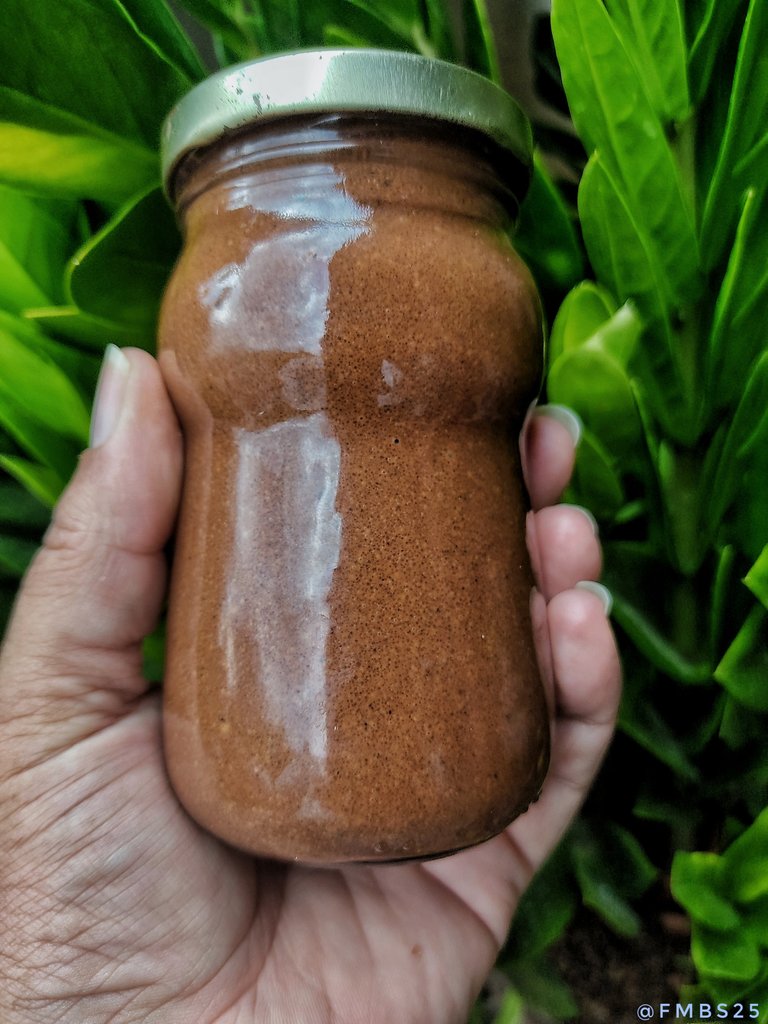 Easy to make, economical and delicious, what more could you ask for from this recipe? It really is one of my favorites, and totally natural. Join me and I'll show you how to make it yourself at home.

Ingredients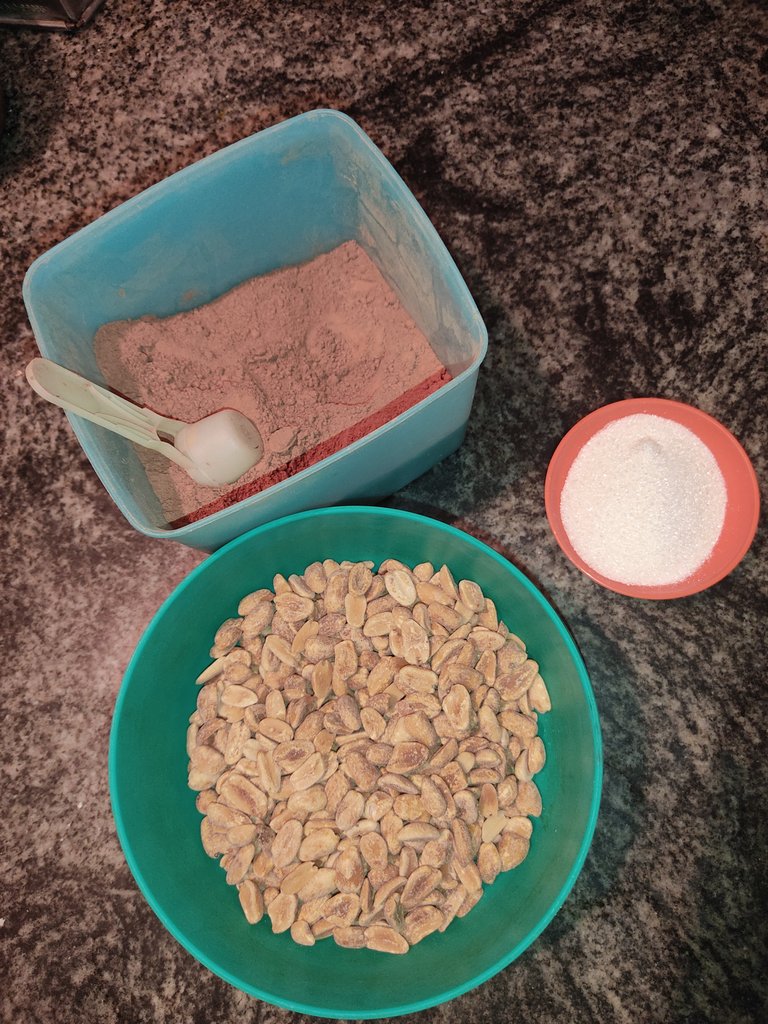 200 g unsalted roasted peanuts.
1 1/2 Tbsp unsweetened cocoa powder.
Sugar to taste.
Preparation
Preparation time: 10 - 15 Minutes.
Cooking time: N/A.

We start by adding the roasted peanuts in the processor, or else in a high-powered blender, and process on high speed, in 3-minute intervals until we obtain a peanut flour.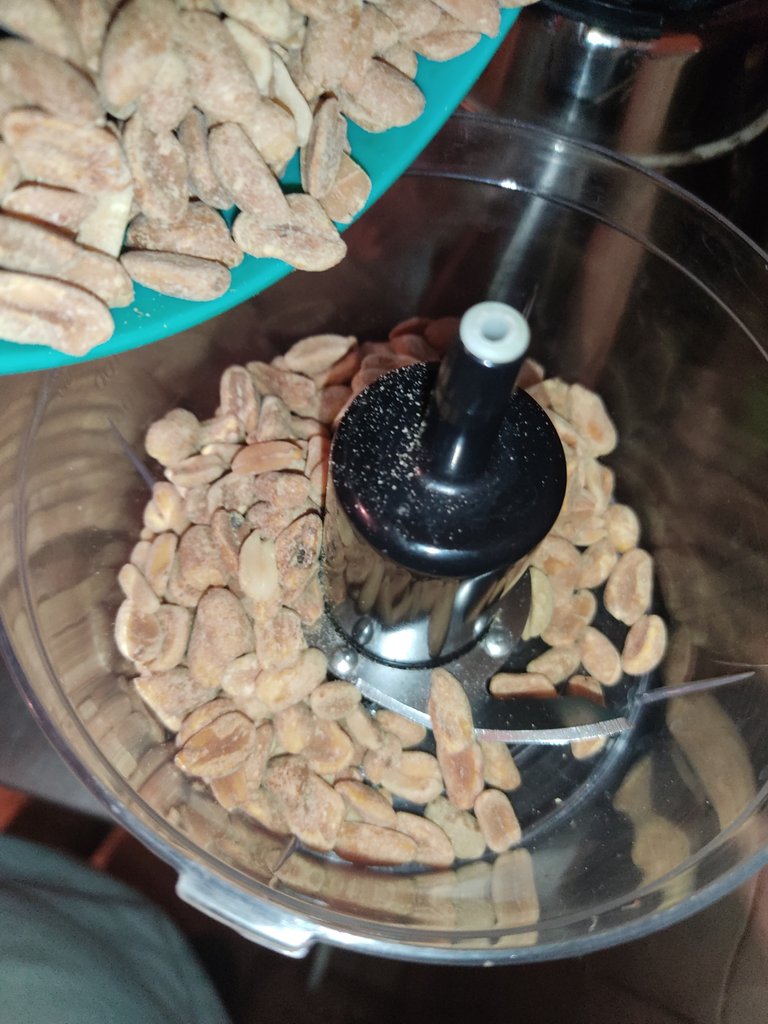 Every two to three minutes we open to help the peanut flour go down so that it continues to process smoothly.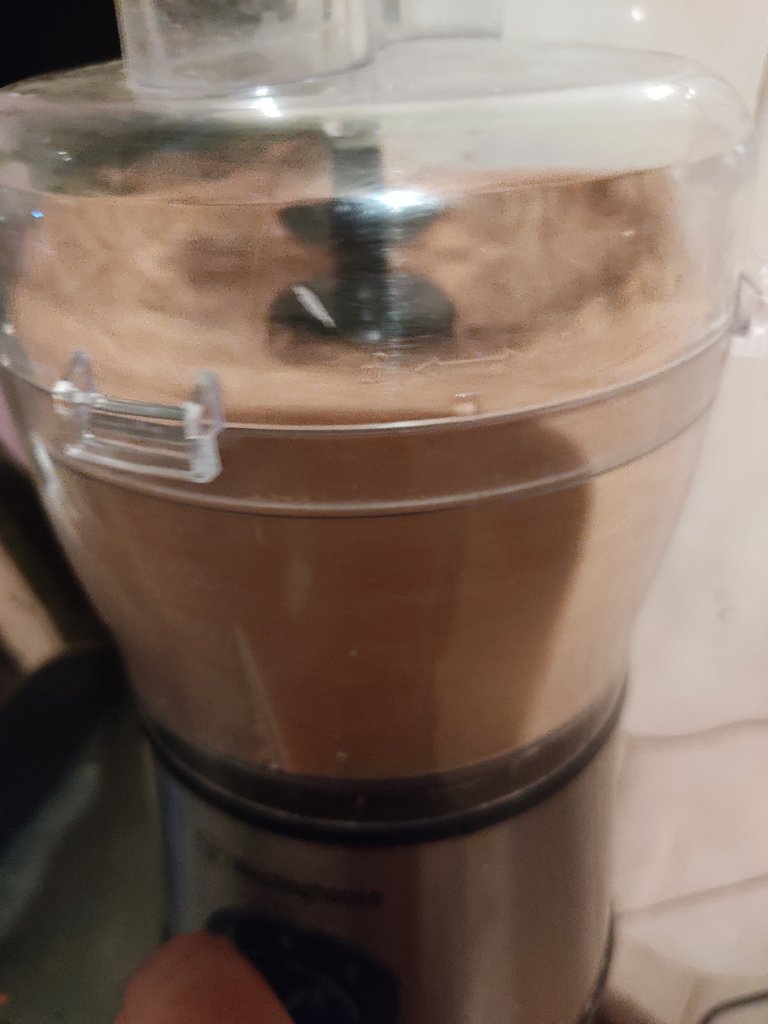 This procedure may take up to 10 minutes, depending on the blender or processor.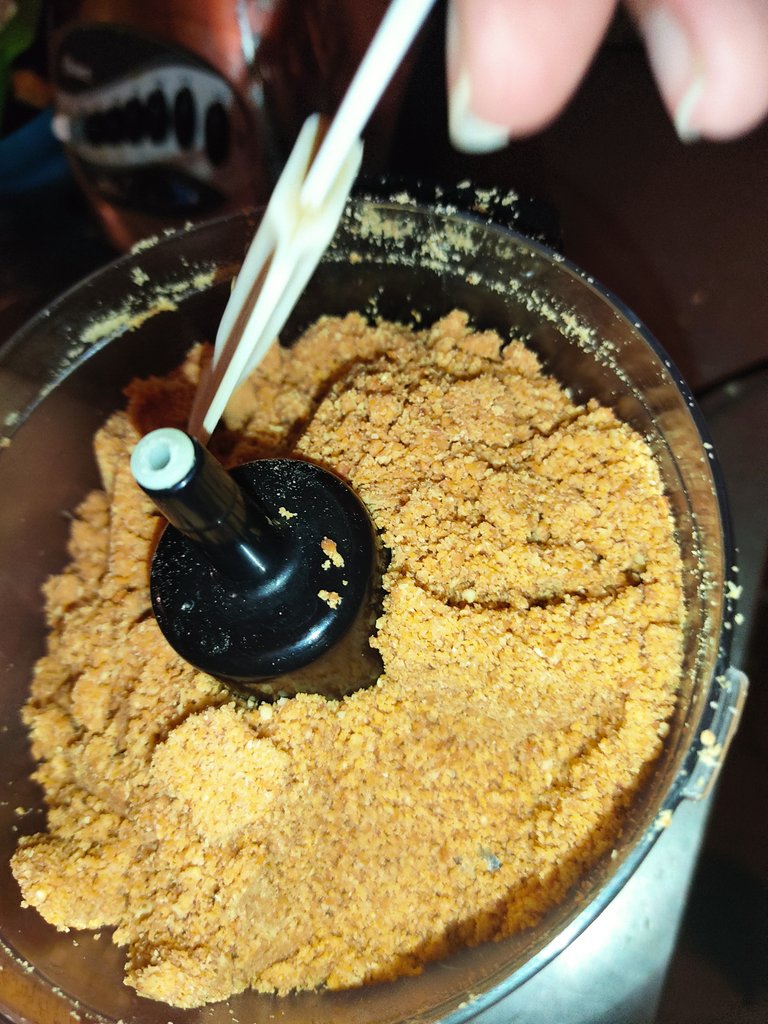 In this opportunity I used both the processor and the blender, once I got the peanut flour very fine, I passed it to the blender, where I processed it for about 3 more minutes until I got a thick cream.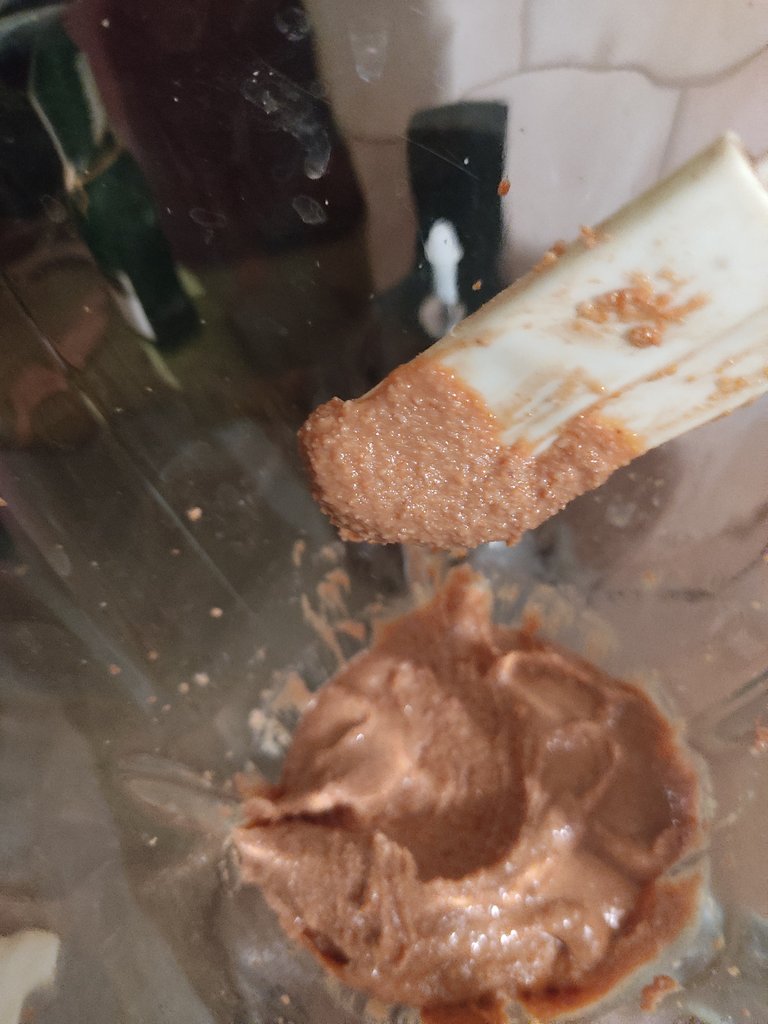 At this point add the sugar or sweetener of your choice to taste.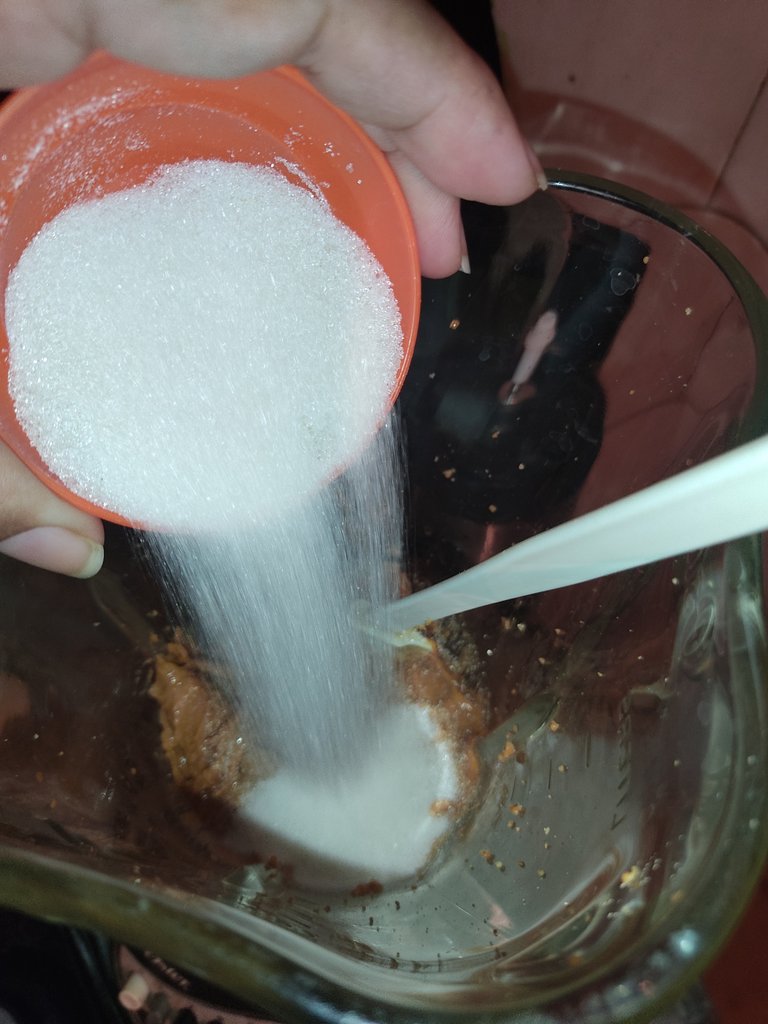 Continue adding the cocoa powder and process again for at least another 5 minutes, or until the desired texture is obtained.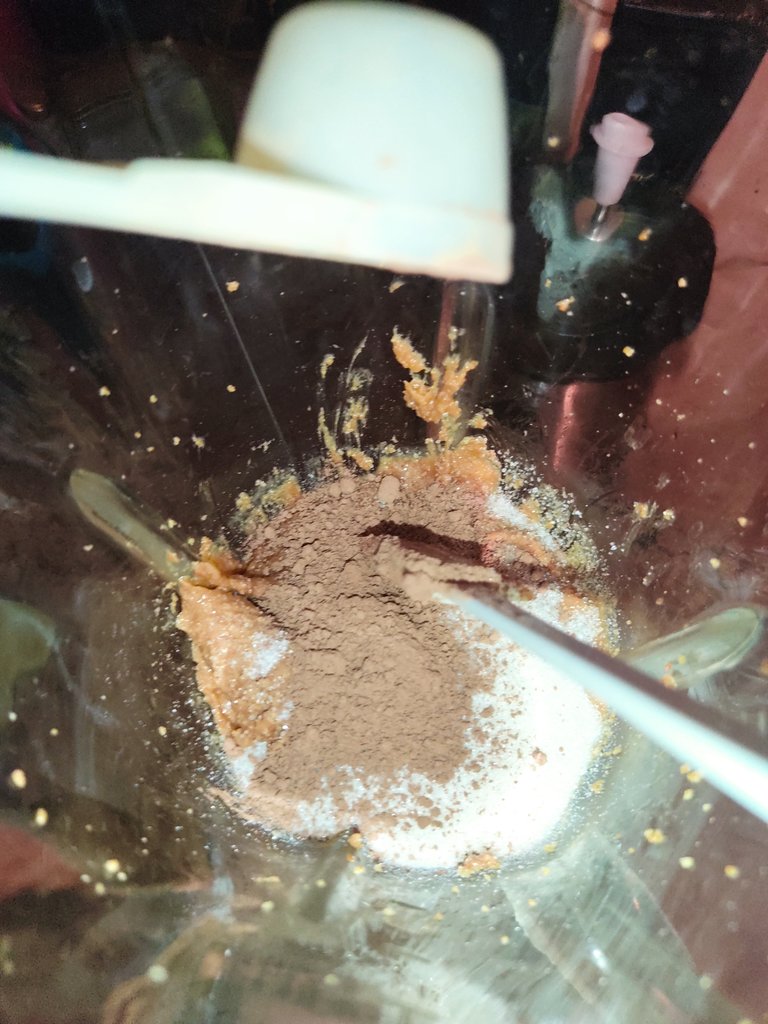 I particularly like to obtain a not very liquid mixture, so I only process 5 minutes, and after that I pack in a previously sterilized glass jar.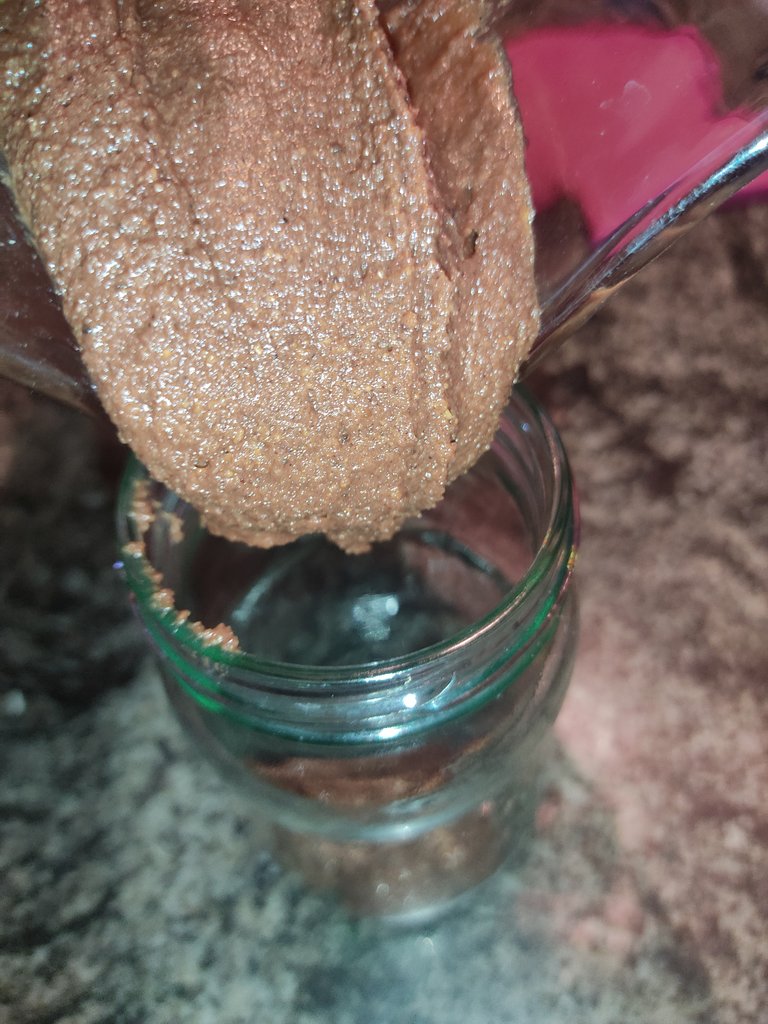 And ready we have our delicious choco - peanut butter to spread on a good piece of bread, or to prepare delicious cookies, in short, there are many recipes that we can develop with this delicacy. Not to mention the fact that we are getting it for less than 1/4 of the value of a commercial brand.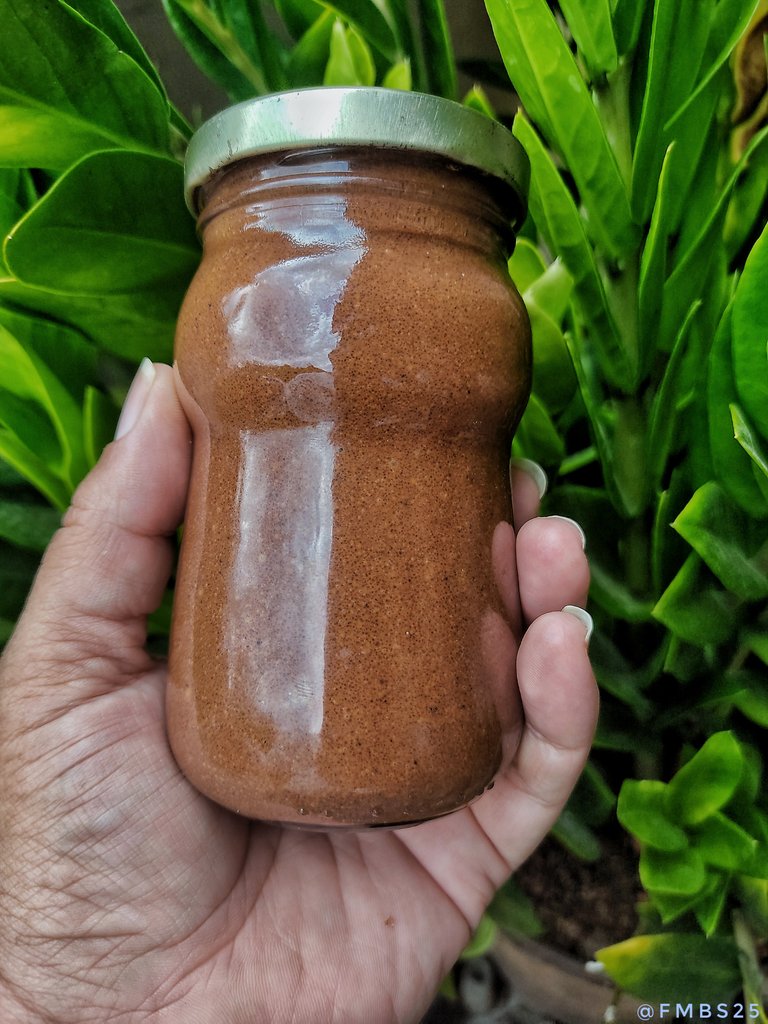 Images of my property, taken with the camera of my Xiaomi Redmi Note 9S Edited with Snapseed .
Thank you for taking the time to read this post, if you have any questions, criticisms or suggestions, I would appreciate it if you put them in the comment box, and remember, You too can make magic in the kitchen and wherever you go!


[ES]

Yo amo el maní en todas sus presentaciones, soy fanática del maní cubierto con caramelo, sin embargo, trato de no comerlo porque las cantidades de azúcar que traen este tipo de golosinas son realmente grandes, por el contrario el maní solo es muy bueno para controlar el funcionamiento del páncreas y a procesar de mejor maneras los azucares, por lo cual trato de consumir cada tanto una porción de este, una de las cosas que trato de tener en casa es mantequilla de maní, recuerdo que de pequeña la odiaba, sin embargo, cuando la combinas con cacao o chocolate ocurre la magia. Es por esto, que hoy que logré conseguir maní de buena calidad me dispuse a preparar una deliciosa mantequilla de choco - maní.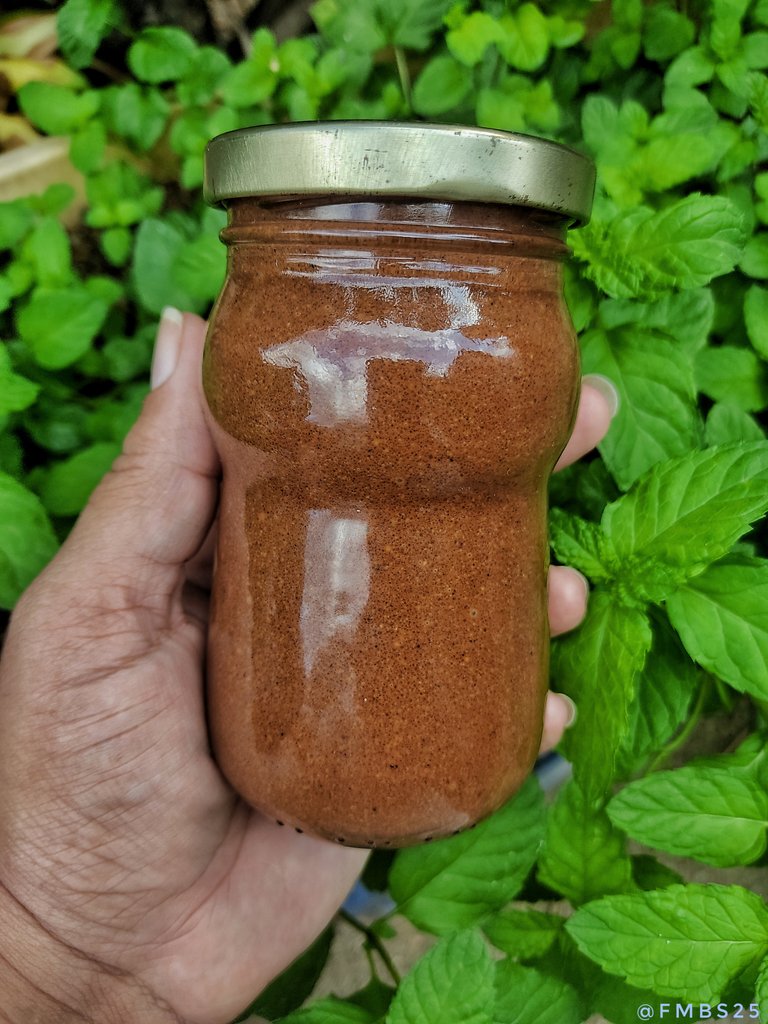 Además, preparar mi propia mantequilla de maní, bien sea con cacao o sin él, me ahorra muchísimo dinero y me aseguro de que estoy consumiendo algo totalmente natural y sin ningún tipo de conservantes químicos. Venga que para preparar un bote equivalente a unos 230 gr de esta crema gaste apenas 1.5 $, en comparación a los 10 $ que es el valor de una marca comercial de mantequilla de maní en mi país, creo que optare siempre por esta opción jajaja. Mi Mathias ama el chocolate al igual que yo, así que disfruta más la crema de maní con chocolate que la de sabor natural, y es un aliado más para ofrecerle en sus desayunos.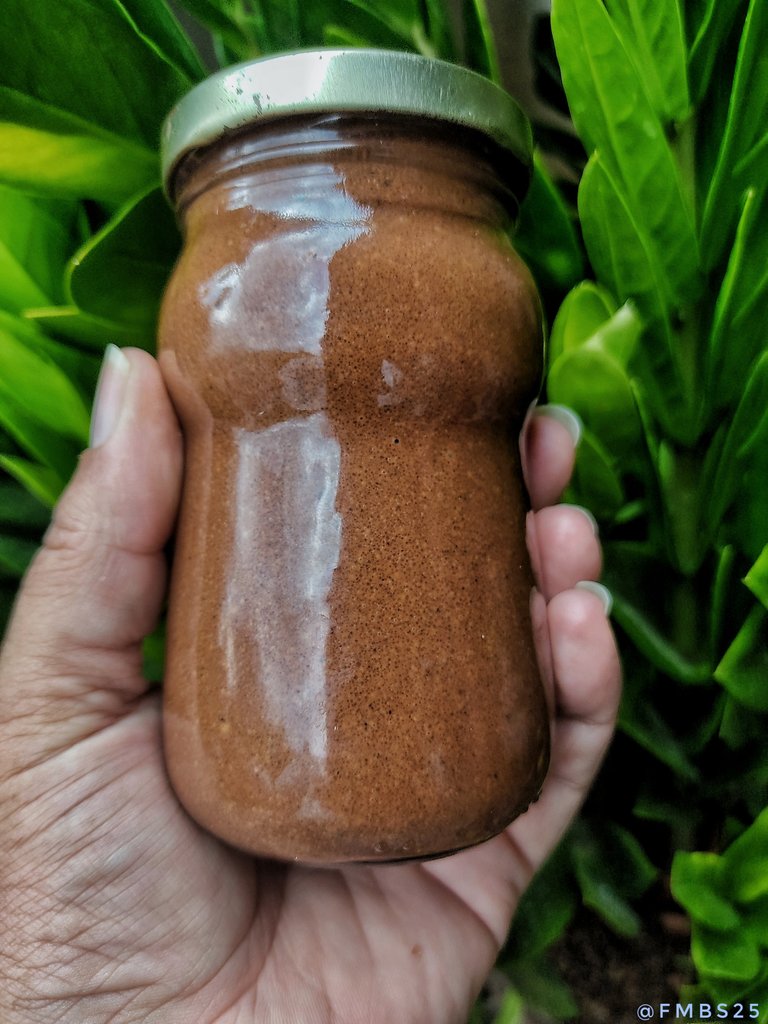 Fácil de elaborar, económica y deliciosa, ¿Que más se puede pedir de esta receta? Realmente es de mis favoritas, y totalmente natural. Acompáñame y te muestro como elaborarla tú mismo en casa.

Ingredientes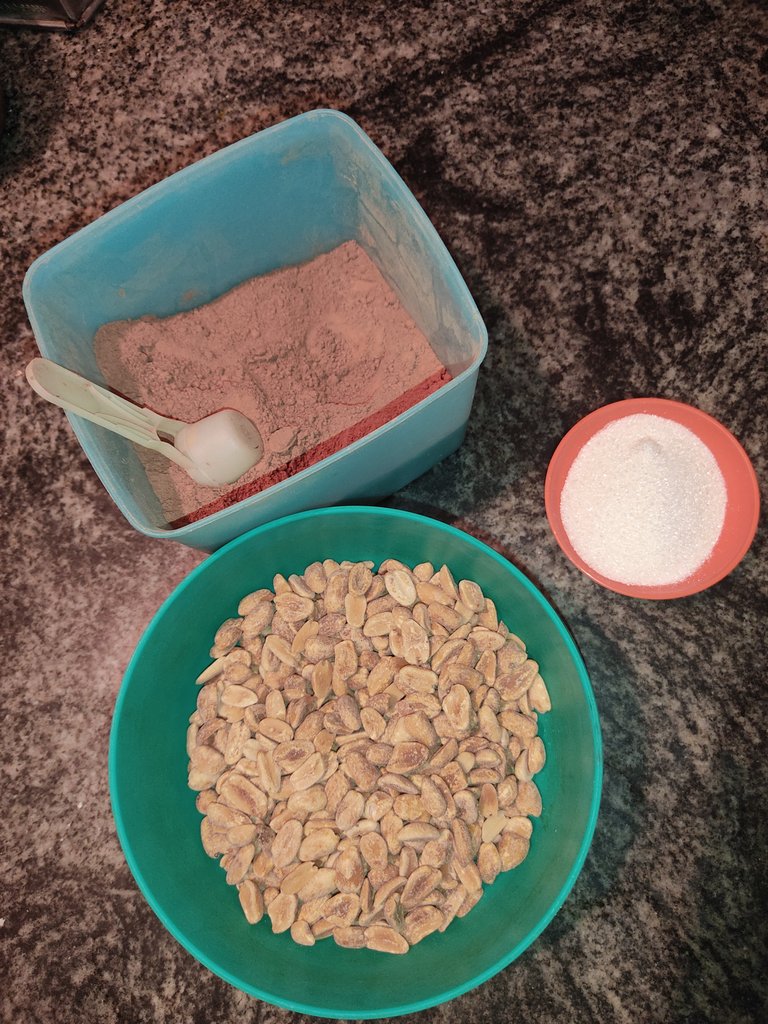 200 gr de maní tostado sin sal.
1 1/2 Cda de cacao en polvo sin azúcar.
Azúcar al gusto.
Preparación
Tiempo de preparación: 10 - 15 Minutos.
Tiempo de cocción: N/A.

Comenzamos agregando el maní tostado en el procesador, o bien en una licuadora de potencia alta, y procesamos a velocidad alta, en intervalos de 3 minutos hasta obtener una harina de maní.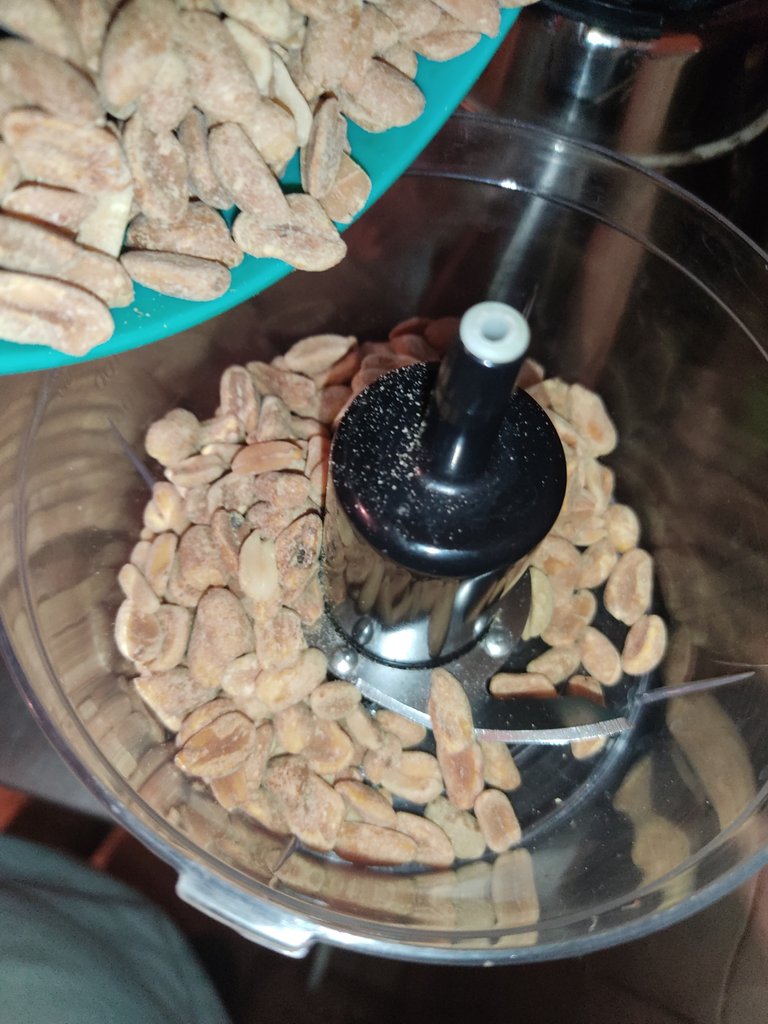 Cada dos o tres minutos abrimos para ayudar bajar la harina de maní y que se siga procesando sin problemas.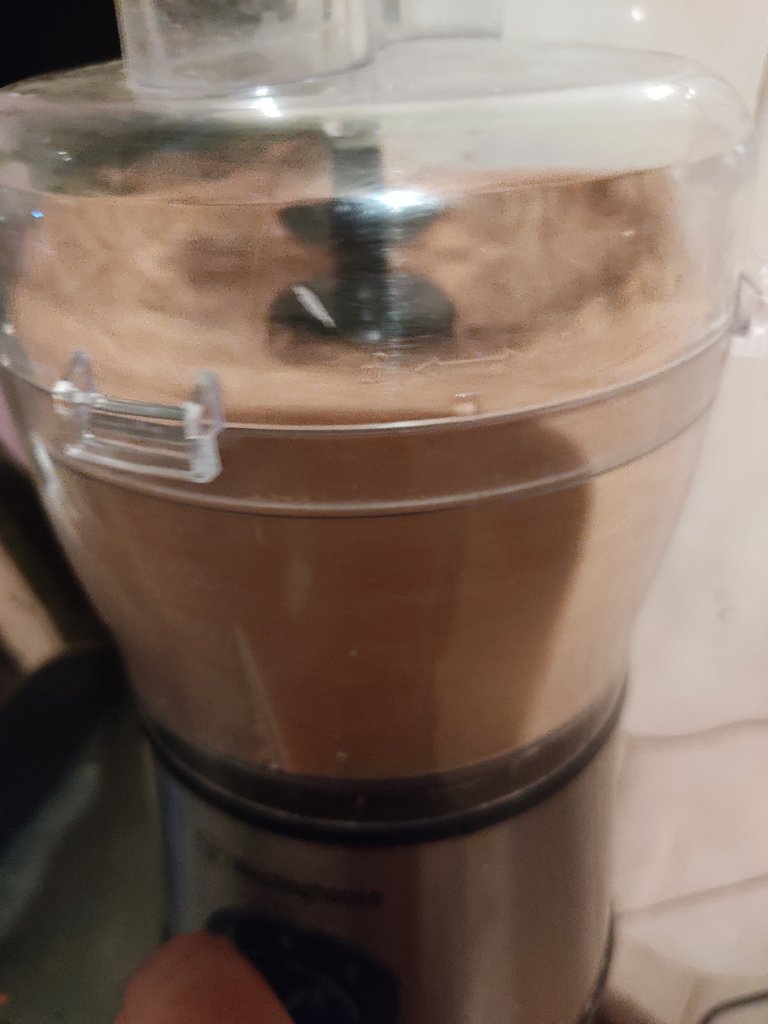 Es posible que este procedimiento tarde unos 10 minutos incluso, todo dependerá de la licuadora o del procesador.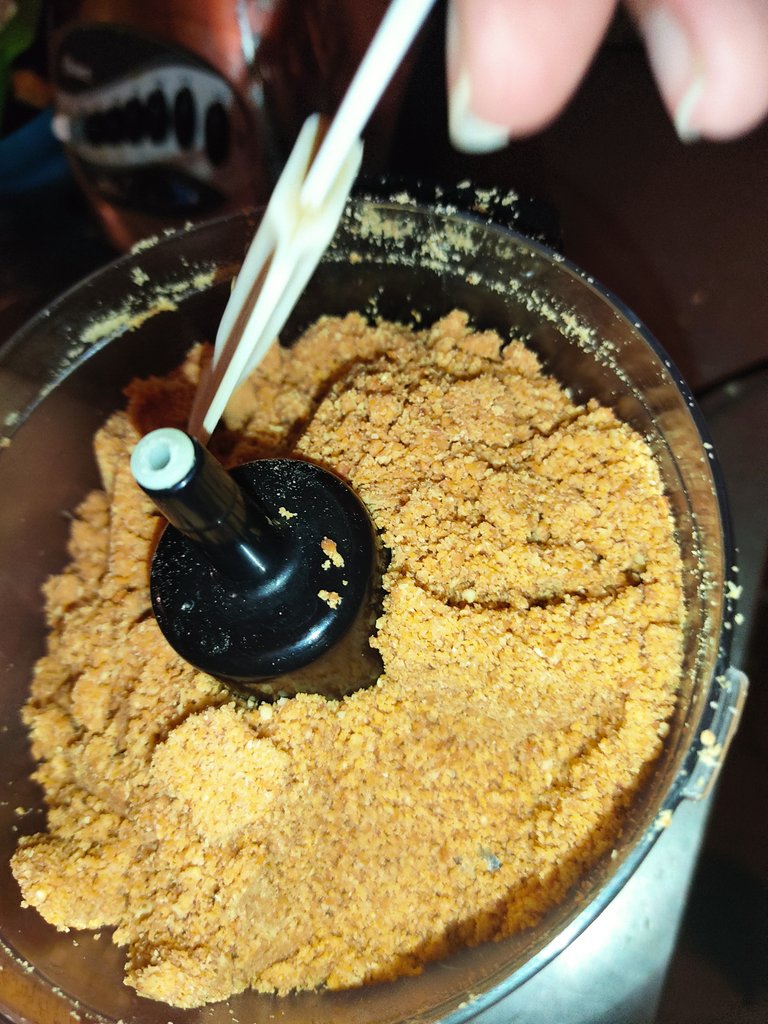 En esta oportunidad yo utilice tanto el procesador como la licuadora, una vez que obtuve la harina de maní muy fina, la pase a la licuadora, en donde lo procese por unos 3 minutos más hasta obtener una crema espesa.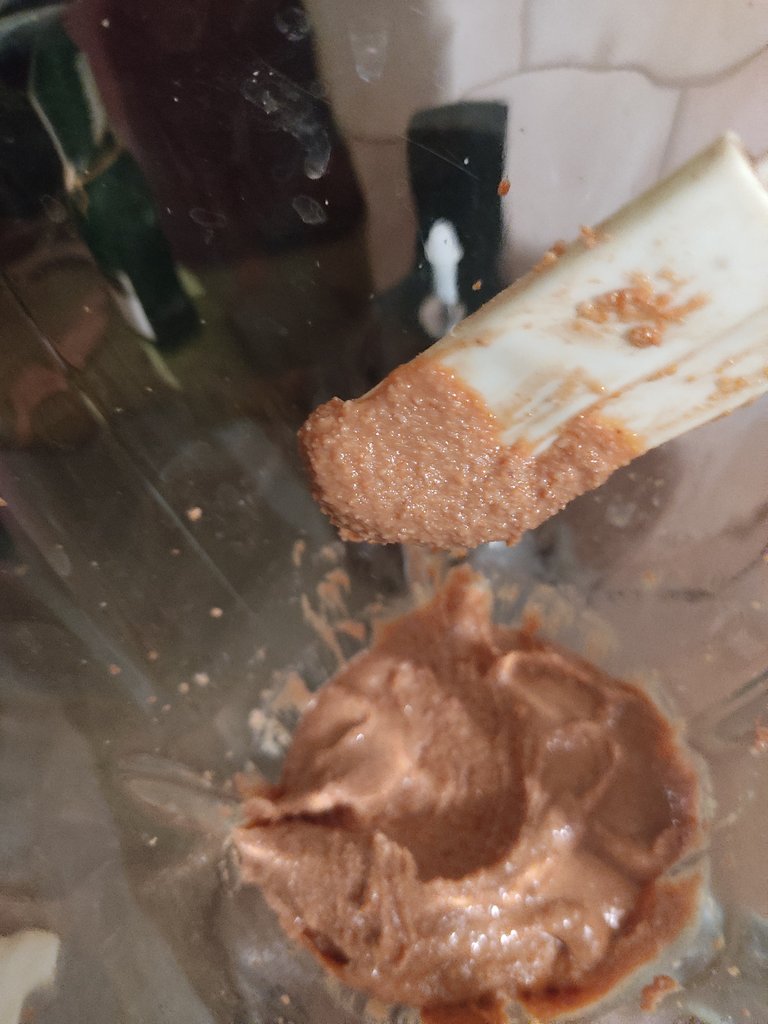 En este punto se agrega el azúcar o edulcorante de tu preferencia a gusto.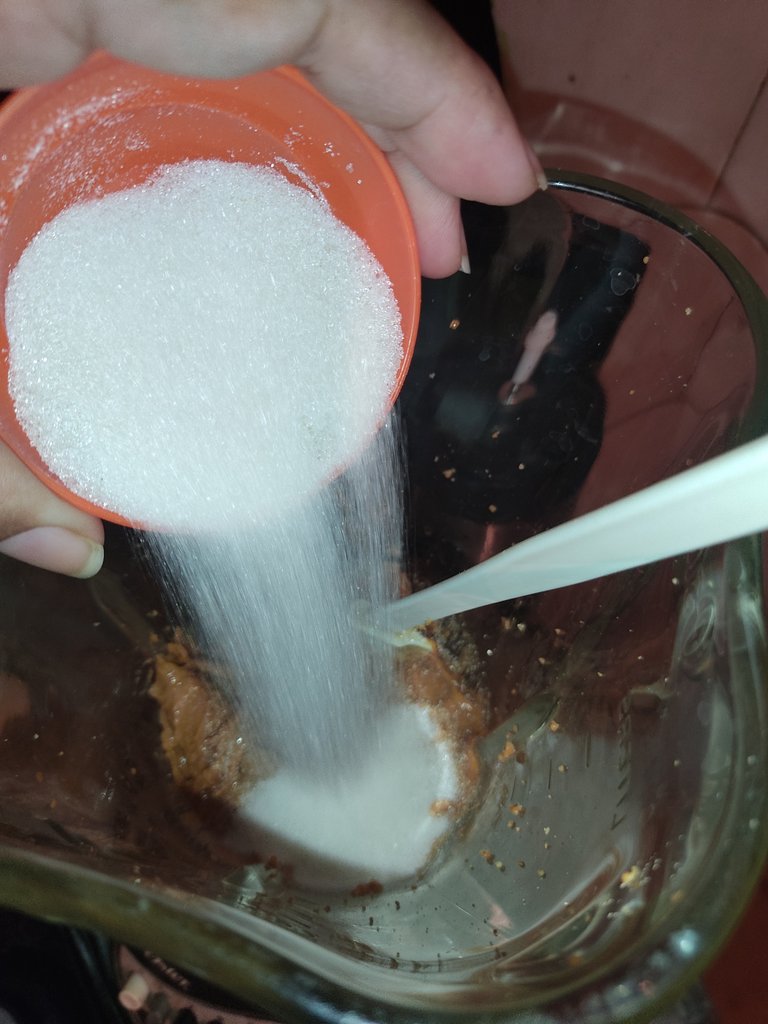 Continuamos agregando el cacao en polvo y procesamos nuevamente por otros 5 minutos como mínimo, o hasta obtener la textura deseada.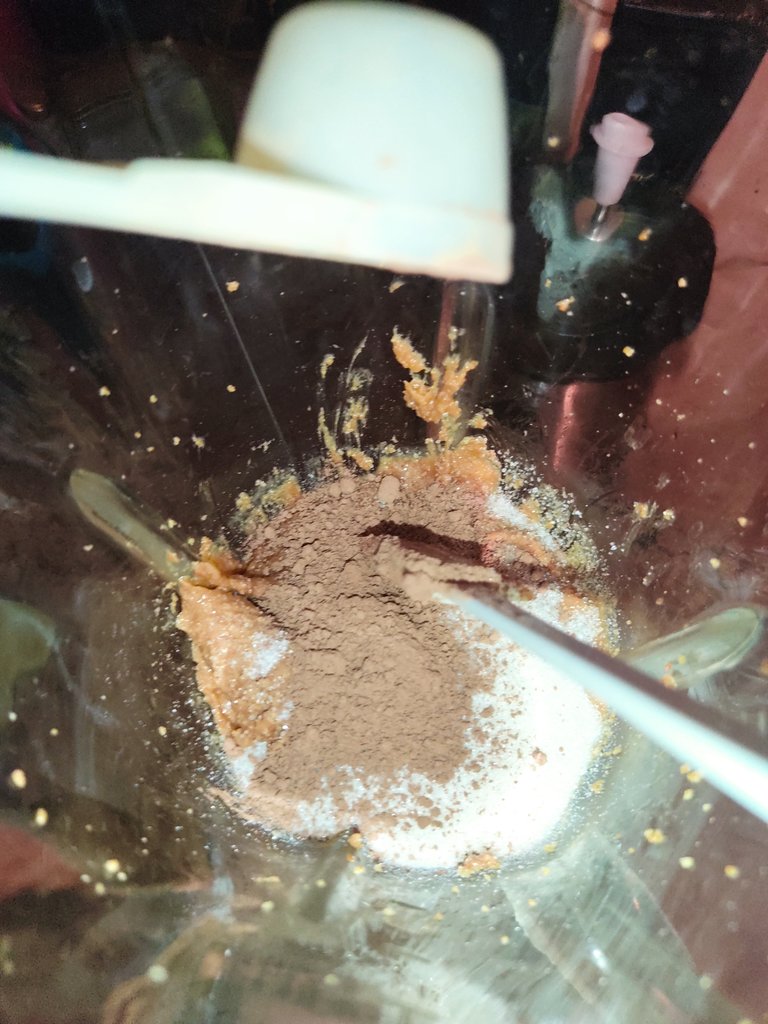 Particularmente me gusta obtener una mezcla no muy liquida, por lo que solo proceso 5 minutos, y luego de esto envaso en un frasco de vidrio previamente esterilizado.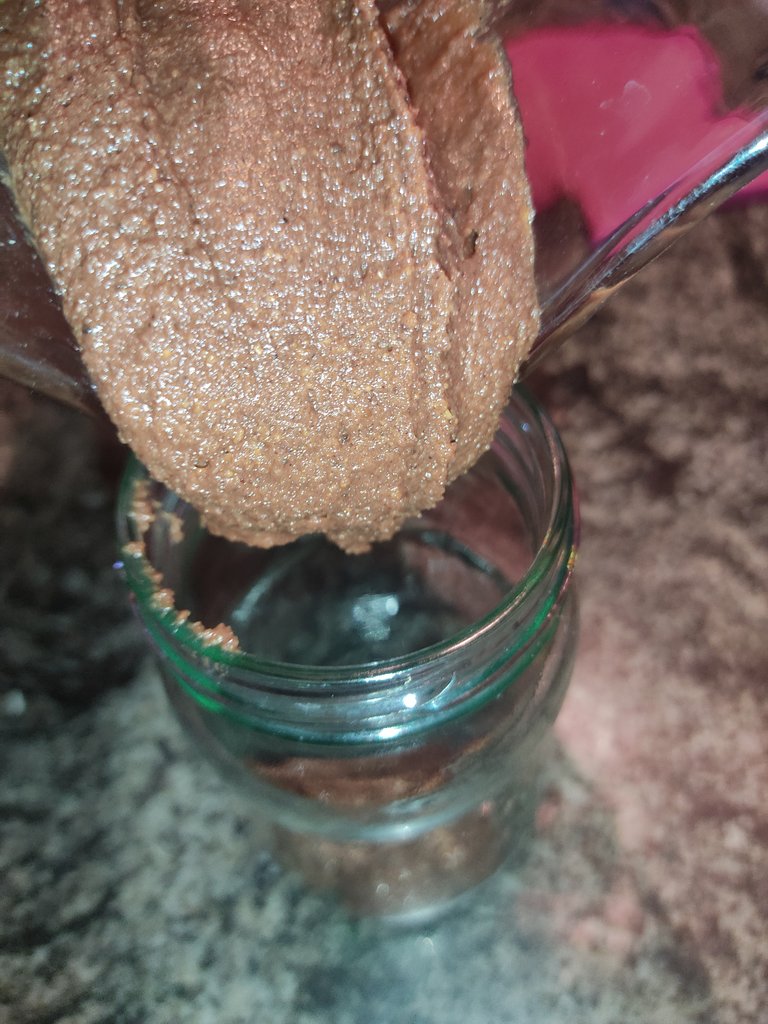 Y listo ya tenemos nuestra deliciosa mantequilla de choco - maní para untar en un buen pedazo de pan, o para preparar unas deliciosas galletas, en fin, son muchas las recetas que podemos elaborar con esta delicia. Sin contar el hecho de que lo estamos obteniendo por menos de 1/4 del valor de una marca comercial.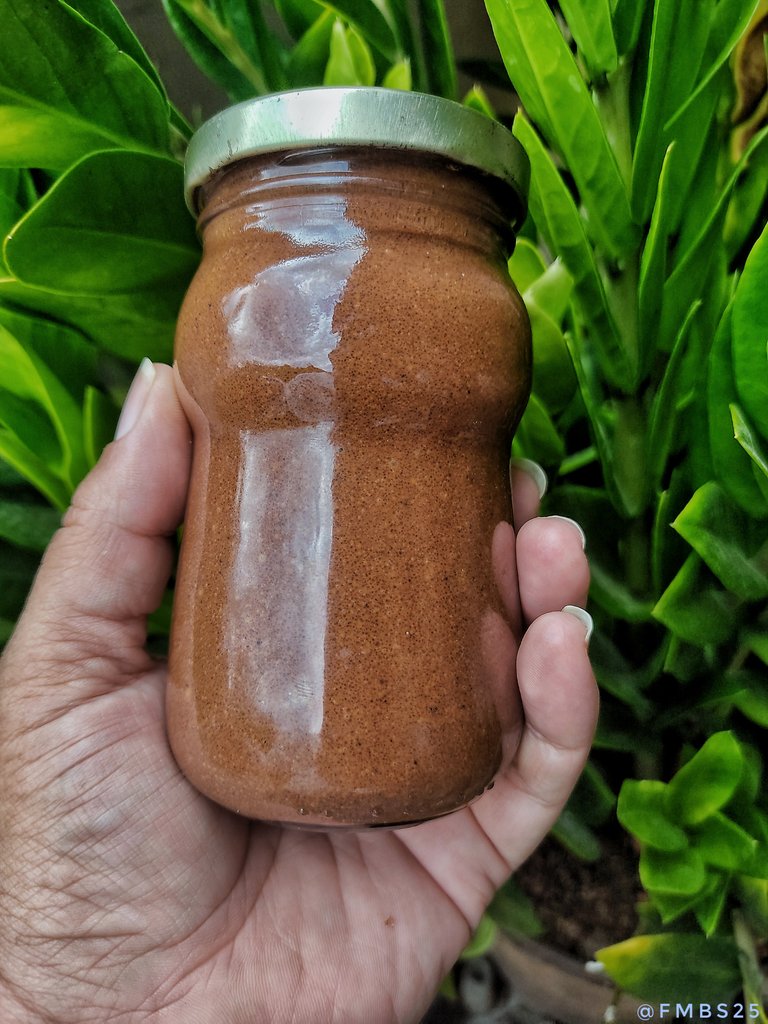 Imágenes de mi propiedad, tomadas con la cámara de mi Xiaomi Redmi Note 9S Editadas con Snapseed .
Gracias por tomarse el tiempo de leer esta publicación, si tiene alguna pregunta, crítica o sugerencia, la agradecería que la pusiera en la caja de comentarios, y recuerda, ¡Tú también puedes hacer magia en la cocina ya dondequiera que vayas!



Created by @robinsonlgil



---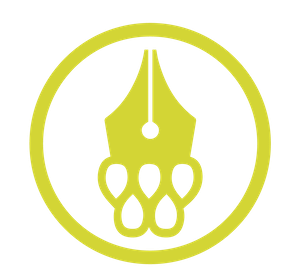 Come and support @Cervantes as Witness in https://peakd.com/me/witnesses
---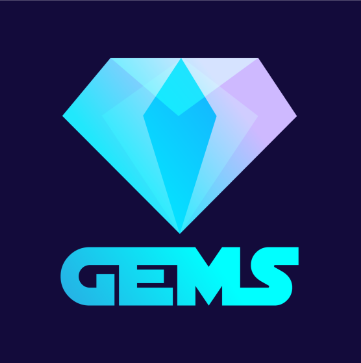 Join
@gems-community
's
Discord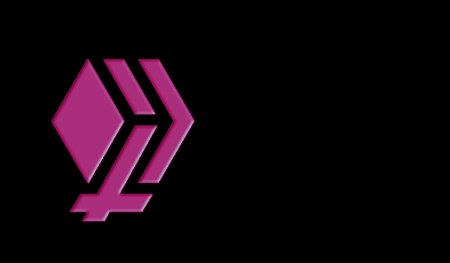 Created by @derangedvisions