We've scoured the foodiverse and found a bunch of great content. And we want to share with fellow Foodies! We've loaded it on the Foodie Truck for express delivery. Welcome to SPRING!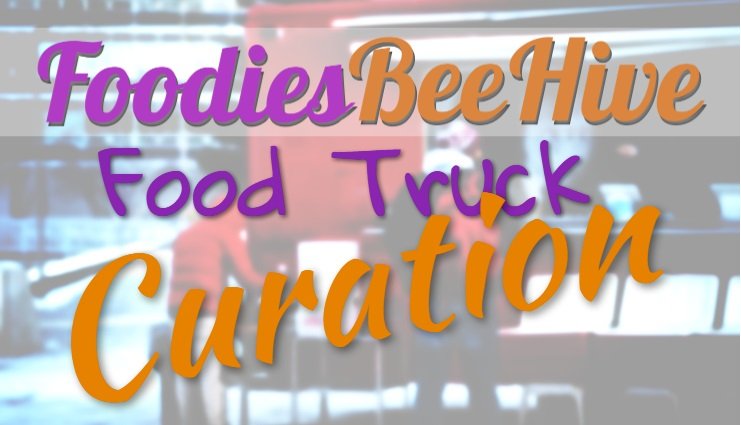 Hello Foodies!
Welcome to the Weekly Foodie Truck... we're out curating foodie content. Keep up with all the great posts and watch for the weekly Foodie Truck delivery. Follow @foodiesunite for the latest delivery.
Check out the new contests for your chance to win HIVE and FOODIE tokens. We've also BURNT 26,000 FOODIE tokens. Keep posting, keep commenting and supporting other Foodies!
The Foodie Truck Curation post compiles all the top curated #foodie posts that we've curated. We hope that this helps other FOODIE users locate exciting food-related posts.

The Top FOODIE Posts this week
We selected 19 posts this week. Here are the top.
Post #1 - Posted 4 days ago from @dilimunanzar with 91 upvotes, and 2 comments.
Enjoying a viral lunch menu in my city: Qaisar Sop
Hello Foodies Lovers This afternoon I had the opportunity to visit one of the famous restaurants in my city. Qaisar Sop, a restaurant and cafe ...
---
Post #2 - Posted 4 days ago from @tempertantric with 74 upvotes, and 2 comments.
Had Some Various Desserts In The Last While! Including A Special Dessert Restaurant!
Have had the mini vacation and the odd outing, it's special for us so we get desserts! While out in the city hunger c...
---
Post #3 - Posted 4 days ago from @denissemata with 111 upvotes, and 3 comments.
Te enseño como hacer esta torta de naranja y el merengue italiano. Torta inspirada en Moana🌺🎂 paso a paso[ESP-ENG]
Quiero enseñarte como hice este mini cake paso a paso. Este mini cake esta inspirado en la pelicula Moana. - I want to show you how I made this m...
---
Post #4 - Posted 4 days ago from @erikahskitchen with 333 upvotes, and 4 comments.
Chicken Paprikash - Csirkepaprikás (ENG - HU)
Chicken Paprikash (ENG) This is a very famous Hungarian dish that most likely you can find in many places outside Hungary. It's been my favorite...
---
Post #5 - Posted 4 days ago from @ericha with 58 upvotes, and 4 comments.
Weekend Culinary with My Family: Bakso Koko
Happy Weekend my Friends! Weekends are always a story with family, spending time on recreation or just looking for snacks and hang out has bec...
---
Post #6 - Posted 4 days ago from @devyleona with 183 upvotes, and 1 comments.
Dinner in a popular Japanese restaurant, was it worth the wait?
Hello, friends especially foodies! Last afternoon mom and i thought about having our early dinner in one of the most popular japanese restaurant wh...
---
Post #7 - Posted 3 days ago from @miguelaag with 175 upvotes, and 4 comments.
Tostones con Guacamole! / Tostones with Guacamole!
Hola a todos, cómo se encuentran? Hoy quería compartir con ustedes una receta muy sencilla y típica de mi país, los tostones. Estos son trozos de plát...
---
Post #8 - Posted 3 days ago from @rendrianarma with 198 upvotes, and 3 comments.
Coto Makassar Bhaita at Sorong City, West Papua
Greetings, today I want to talk about traditional food from Makassar city, the name of the food is Coto Makassar. According to Wikipedia Coto Makas...
---
Post #9 - Posted 3 days ago from @devyswan1 with 59 upvotes, and 3 comments.
Prekedel tahu, tofu cake with eggs and carrots
I just came home from work and feel very hungry. I walked to the refrigerator and opened it, hoping there was something I could eat. But unfortuna...
---
Post #10 - Posted 3 days ago from @priyanarc with 87 upvotes, and 7 comments.
The most exquisite piece of "Smoked Salmon" I have ever tasted in life...
The hunger for sustenance marks the most solid activity of mankind since the beginning of time. Even Eve committed the very first crime, which was fo...
---
Post #11 - Posted 3 days ago from @fmbs25 with 131 upvotes, and 5 comments.
A Witch in the Kitchen: My Beloved Grandmother Pancha's Llanero Cheese Cake - CustardContest [EN] // Una Bruja en la Cocina: La Torta de Queso Llanero de mi Amada Abuela Pancha" [ES]
A few days ago my dear @brittandjosie called my attention about a contest organized by @zo3d, I immediately went to see what it was about, I must say...
---
Post #12 - Posted 3 days ago from @yahia-lababidi with 273 upvotes, and 4 comments.
Delicious Homemade Pasta in 3 Easy Steps
I think we can all agree pasta is comfort food 🍝 With meat sauce, it's a hearty, satisfying dish and not unhealthy or fattening depending on yo...
---
Post #13 - Posted 3 days ago from @kaerpediem with 428 upvotes, and 8 comments.
Fusion of Food & Farewells || Thai Street Restaurant
Last night with The Daughter before she leaves for Uni, and the foodie she is, we had to take her out for a nice meal. Afterall she had hardly stepped...
---
Post #14 - Posted 3 days ago from @fermentedphil with 136 upvotes, and 3 comments.
How to Make Three Condiments/Sauces from Wood Fire-Roasted Peppers (Plus a Recipe for a Salad)
Every now and then when I go to one of the shops here close by, they have boxes full of vegetables and fruits for next to nothing (price-wise). This...
---
Post #15 - Posted 2 days ago from @ladyfont with 151 upvotes, and 2 comments.
Cooked Tomatoes Stored for Different Use in the Cuisine
This week we had many temporal blessings. Our markets have seld many season vegetables that have permitted us stored food for more difficult times. P...
---

Follow FOODIE Everywhere
Want to earn more easy FOODIE! Just follow us @foodiesunite, it's that simple.
Earn a FOODIE reward by:
Spread the word, be sure to use the #foodie tag in your posts and let's make 2020 a delicious year!

Keep up the great posts! Visit some of the cool contests hosted by fellow foodies...
There are many great contests around the Hive foodiverse. Here are some of the contests out there that we follow.
-- and --
Post and Poster of the month Winners for Feb
Foodies are here on Hive are there any contests that are food-related that you run or participate in? We'd love to hear from you and support you or your favourite contest. Let us know in the comments below. We will add FOODIE to your prize lot.

Start using FoodiesUnite.net
A while back when we created the FOODIE utility token we also stood up a front-end. You can access it via FoodiesUnite.net. It's pretty much identical to Hive.blog but runs on the FOODIE token(you also earn Hive as well - BONUS!) and focuses 100% on Foodie posts.
Things you can do on FoodiesUnite.net:
You can check out your FOODIE wallet.
Delegate FOODIE tokens to friends and family
Redeem rewards.
Power Up FOODIE - Become a Supper FOODIE!
All-in-one Hive-Engine claim
Post to Foodie
Promote posts using Foodie
FOODIE BOUNTY: Posts made using the Foodiesunite.net front end will receive a 350 FOODIE BOUNTY REWARD!
We had a total of 80 posts through the FoodiesUnite.net front-end in March! Keep posting FOODIES! We've transferred 28,000 FOODIE for those that have posted using the Front End
@dedicatedguy, @drunksamurai, @eddiespino, @giancarloc7, @harpreetjanda, @ironshield, @mhizerbee, @mondoshawan, @mor.salkim, @myanmarkoko, @noemilunastorta, @pedrocanella, @progressivechef, @rupinder, @sherylneil, @svetamubin, @taco.cat, @thatcryptodave, @thisismylife, @yeckingo1
We've also BURNT 26,706.8445 FOODIE as well!

Help us help you and become a supporter!
Become a supporter. We're looking for like-minded individuals to help support the @foodiesunite community through delegations. We are almost to the 10K mark. We'd love to more HP to be able to upvote your posts and support the
community. Your support will allow us to help ensure that quality content is rewarded and that we can support ongoing efforts in the community.
For the duration that you support @foodiesunite we will reward any delegation with:
2x FOODIE tokens reward
equivalent FOODIE reward per week
equivalent FOODIE delegation
You can use these custom links to delegate HP to us:
30HP, 50HP, 100HP, 250HP, 500HP, 1000HP
Please help support the community through delegation.

Calling all FOODIES
We're constantly looking to curators. We currently have a few curators that are manually looking for great content and doing a great job. But we are only a few and can only get to 15% of the posts. We need more and would love to have your help! If you are a Foodie and would like to consider curating please contact Jasonbu#7143 or sajannair#4200 on Discord to apply.
We offer the following:
2,000 FOODIE per week
Shared post beneficiary
FOODIE delegation
Visibility and follower growth opportunities
If you speak another language, other than English, and would like to curate in that language let us know. We currently support English, Spanish and Indonesian.

Hive membership drive
Let's drive membership to Hive through the Foodie Bee Hive! We want you to help us create 50 new Foodie on-boardings to hive! We will delegate 100HP to each to help them get started. Just use our hive onboard link to take part.
https://hiveonboard.com?ref=foodiesunite
The first 50 accounts created using our link to create an account on Hive will a receive 100HP delegation until they themselves reach 100HP**. We want to help kick start new foodies to Hive. Tell your regular social media friends to join web 3.0 and stop using the old stuff.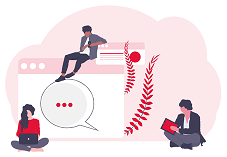 Don't have a Hive account yet? Sign up free here! Join the fun and earn Hive and FOODIE just for blogging.
ALL you foodies come and gather with us in #foodie on https://www.foodiesunite.net!

---
The FOODIE token is a utility token specific to the FoodiesUnite.net site (based on Steem) used for curation, rewards, and contest promotion. The token price is market-driven and may never have any value.