Banana Oatmeal Blender Pancakes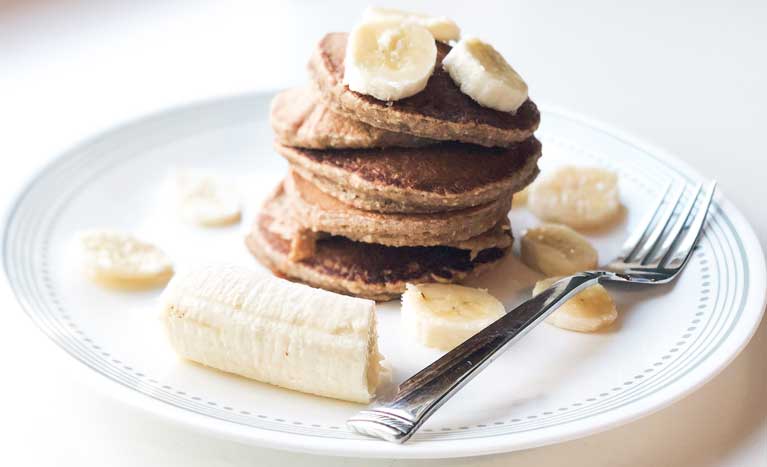 Nothing tastes better in the morning than pancakes! Here's a fun way to bring your favorite breakfast food to the next level. Not only do they look and taste amazing but they are healthy to!
A combination of Bananas and oats gives these a burst of flavor that will pour over your taste buds invigorating the start of your morning.
It's easy to make, simply throw all the ingredients into a blender and blend! It's that simple.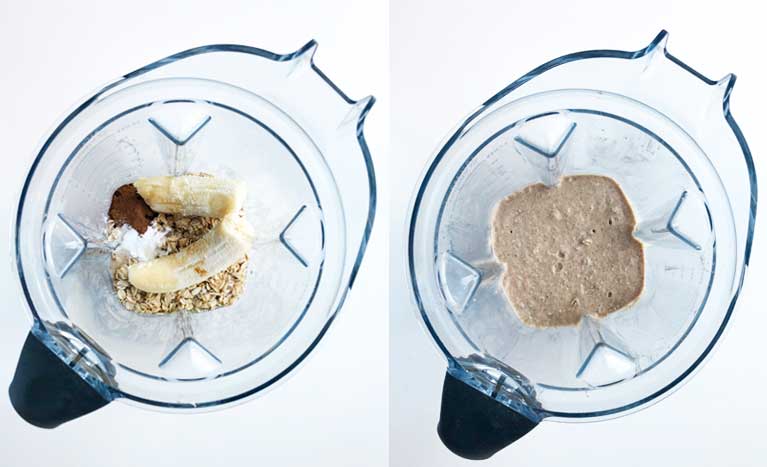 Starting Guide
Prep Time: 5 minutes
Cooking Time: 10 minutes
Ready In: 15 minutes
Level: Beginner

Ingredients
1 cup oats
1/2 cup water
1 ripe banana
1 egg
1 tbs maple syrup
1 1/2 teaspoons baking powder
1 teaspoon vanilla
1 teaspoon cinnamon
1/2 teaspoon nutmeg
1/2 teaspoon salt

Instructions
preheat a nonstick skillet to 375F.
Blend all ingredients in blender until it has a smooth consistency
Scoop batter 1/4 cup and place batter on skillet until bubbles rise to surface of batter (about 1-2 minutes)
Flip to other side and cook for 1-2 minutes each side should have a golden brown look.
Have you ever made blender pancakes before?
If so what ingredients to you like in yours?
---
Posted via foodiesunite.net