No Bake Energy Bites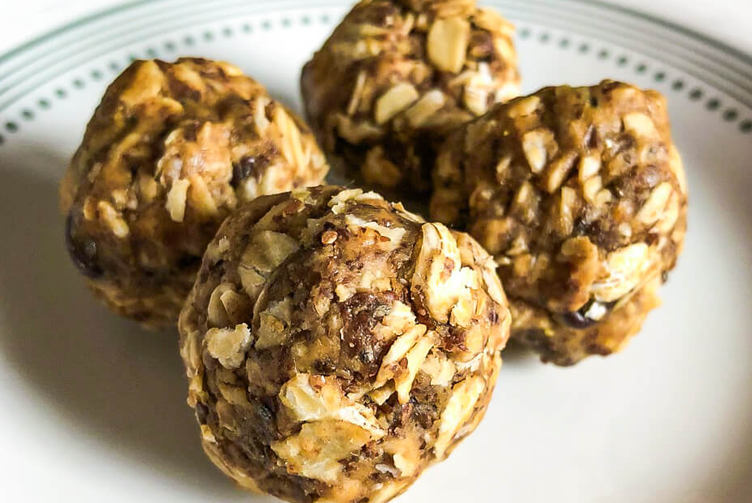 No bake foods have become a new passion of mine. They taste great, easy to make (Gubba Approved) and there are so many variations you can do with each recipe depending on your own preferred taste.
I recently cut out a lot of caffeine in my life and started looking for healthier alternatives. This is when I created these no bake energy bites. They keep me going through those long days or if I need a little burst of energy without feeling weighed down or crashing after.

Staring Guide
Prep Time: 15 Minutes
Cooking Time: NONE
Ready In: 30 Minutes
Level: Beginner



Ingredients
1 cup of dry oatmeal
1/2 cup peanut butter or almond butter your choice
1/2 cup flax seed ground
1/2 cup of dark chocolate chips or any chip version you enjoy
1/3 cup honey (I prefer local honey)
1 tsp chia seeds
1 tsp vanilla extract



Guide
Mix all ingredients together
While the mixture is still sticky and wet, roll into bite-sized balls and place inside a container
Place container in fridge for 30-60 minutes
Ready to eat or store in fridge for later!
You can also view this recipe and others on my website
No Bake Energy Bites