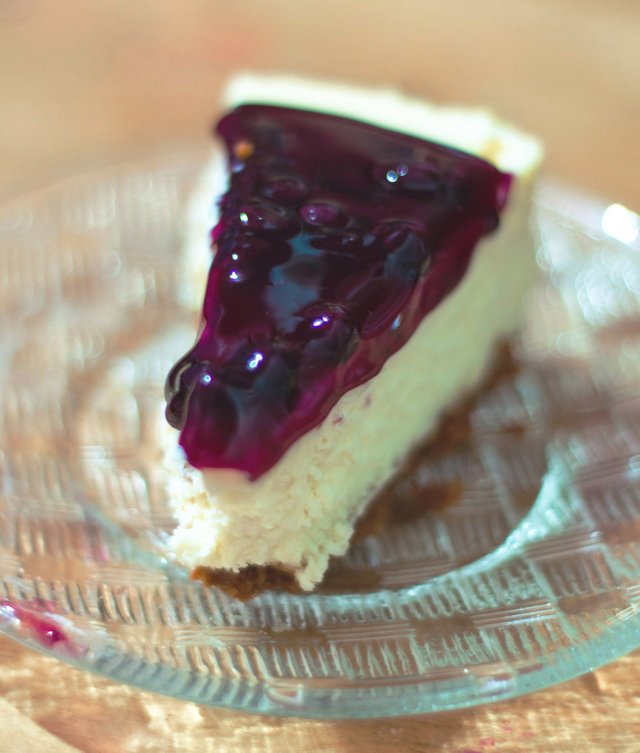 The blueberry cheesecake :3
I already mentioned before that I had tasted the most delicious strawberry cheesecake that I have ever tasted in my favorite local cafe.
Now, that cafe is selling its whole cakes because of the quarantine. Of course, the first thing that I have thought of is that tasty cheesecake.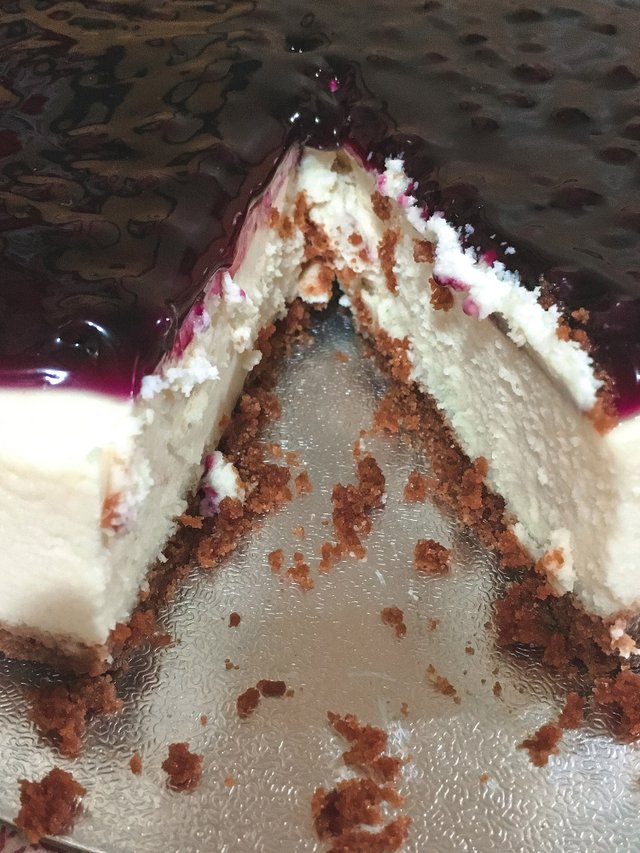 Since we already tasted the strawberry cheesecake, we ordered a blueberry cheesecake this time. It tasted almost the same with the strawberry though lol.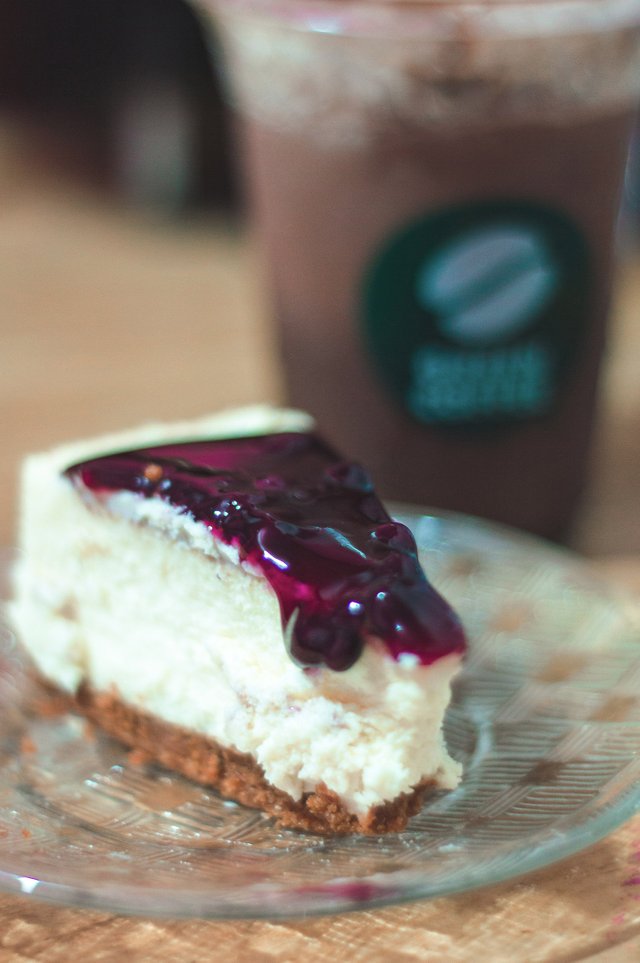 Look at that blueberry stuff dripping. <3
I had it delivered to our house but it took 2 hours before it arrived. Since we are already under the general community quarantine (less strict than before), more people are going out (mostly going to work or buying some stuff) so there's heavy traffic in the downtown area cos there are checkpoints as well. I was okay with it though... as long as the cake is safe.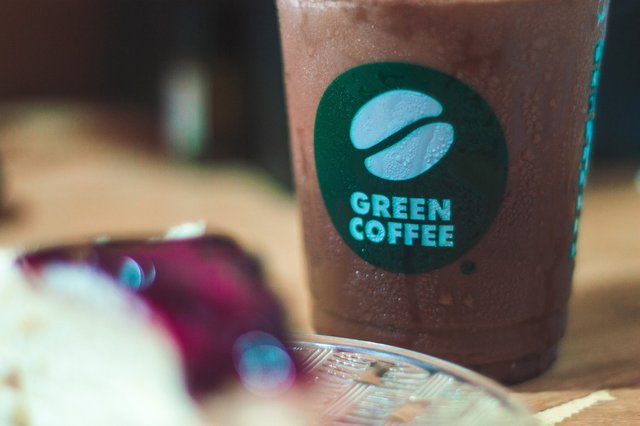 I also ordered my favorite Mocha Freeziccino. Been a long time since I last tasted this.


Aside from this, we have also been buying some baked goods, getting delivery service, and buying from sellers who walk around the neighborhood to sell their vegetables and other stuff. Even if we don't need some of them, we still buy them since it's also important to help some during this pandemic. When we spend some, somebody earns it and is able to feed their family through it.
How's the quarantine going over there in your area?