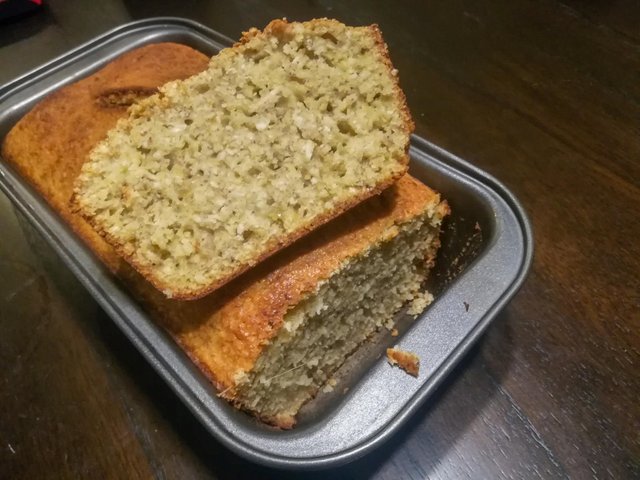 Hello fellow #foodie members.
Do you sometimes have some forgotten bananas at home which are getting too ripe to eat and start fermenting?
Well, this is what happened at home today and since I had some left over desiccated coconut in the freezer, I thought, why not make a coconut banana bread. It's very easy and we all love it at home 🙂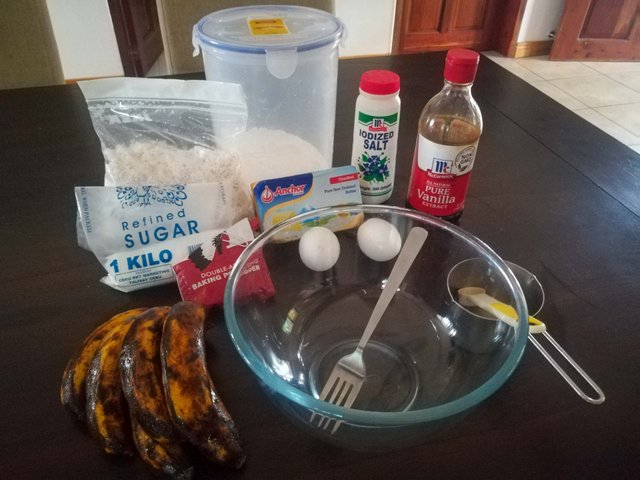 Here are the ingredients:
1½ to 2 Cups mashed ripe bananas (450g to 600g)
2 Cups of all purpose flour (250g)
1 Cups of desiccated coconut (100g)
1/2 Cup of sugar (100g)
1/2 cup of melted butter (110g)
2 tsp of baking powder (8g)
1/2 tsp of salt (3g)
1 tsp of vanilla extract
2 Eggs
The quantity of banana is kind of up to you but I would say you should have at least 400g worth in order to give a good flavor to your bread. In my case I used all I had which was 6 Lakatan bananas for about 500g to 600g.
I used 2 cups of desiccated coconut because the one I have doesn't have much flavor to it. My wife sometimes goes to the market and buys some fresh grated coconut so that she can extract the milk from it and then use it in some dishes, mostly curries. Instead of throwing away the ground coconut once she's extracted the milk, I bag it and store it in the freezer for later use. It doesn't have as much taste to it anymore but it can be a good supplement for baking or for some other dishes.
Here are the steps I followed. They are very easy and straightforward:
First, preheat your oven at 250°C or 480°F and butter the inside of your bread.
Peal all the bananas into the bowl and mash them with a fork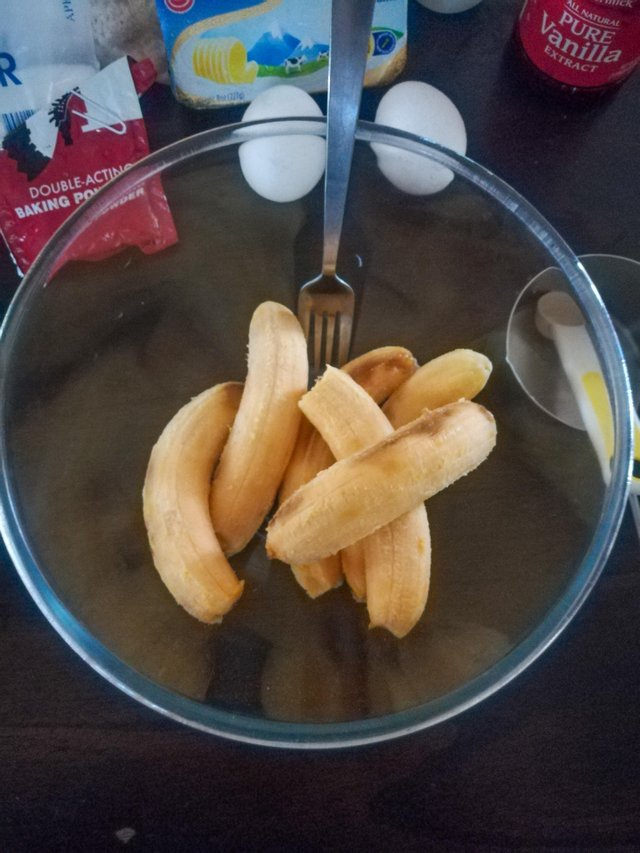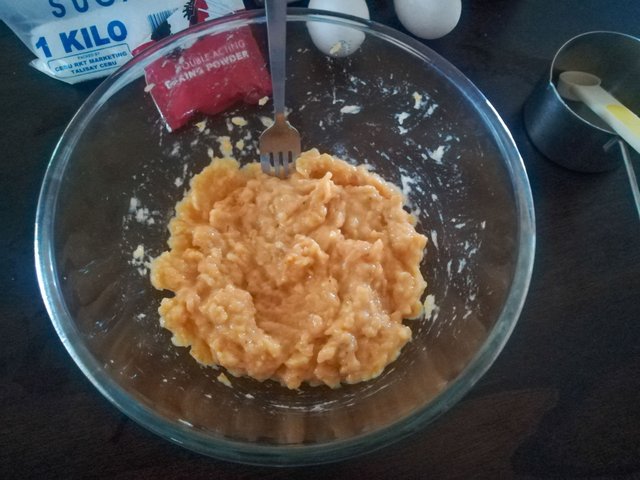 Add the flour, sugar, salt, baking powder and mix it well.
Add the desiccated coconut, the eggs and mix it well.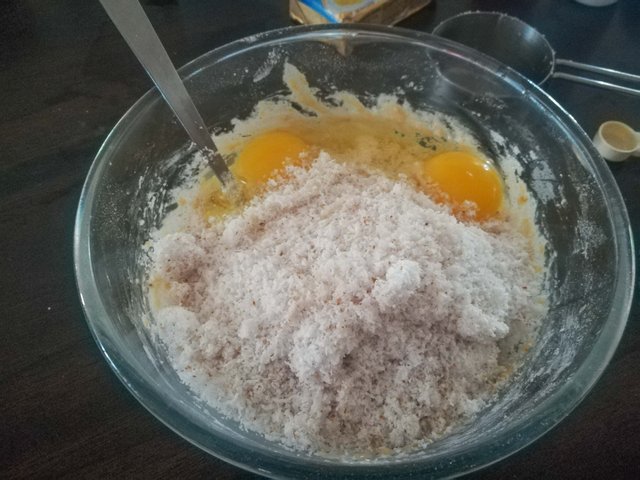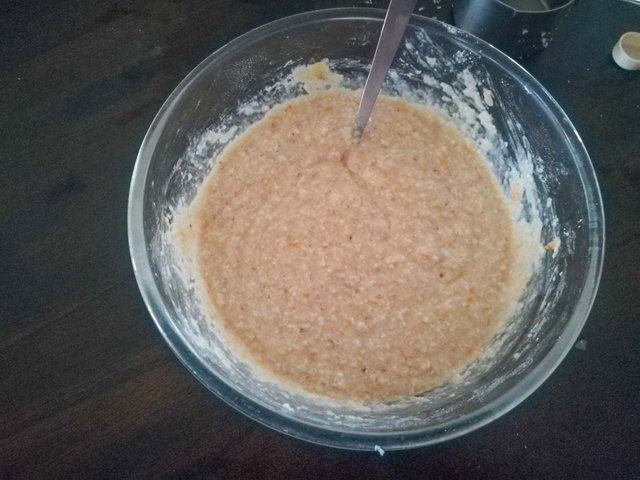 Add the melted butter, the vanilla extract and incorporate it well into the mix.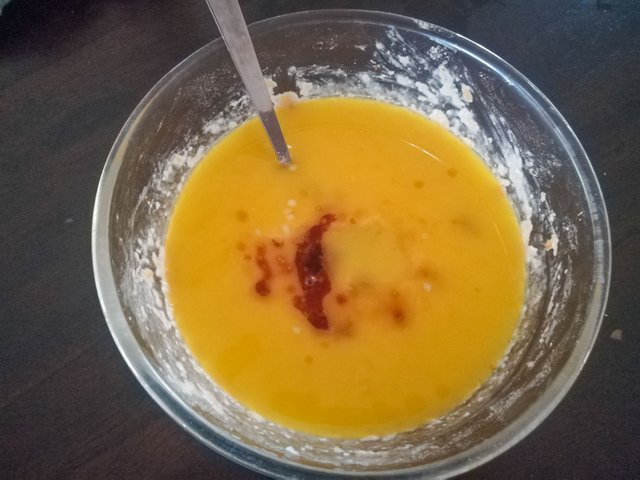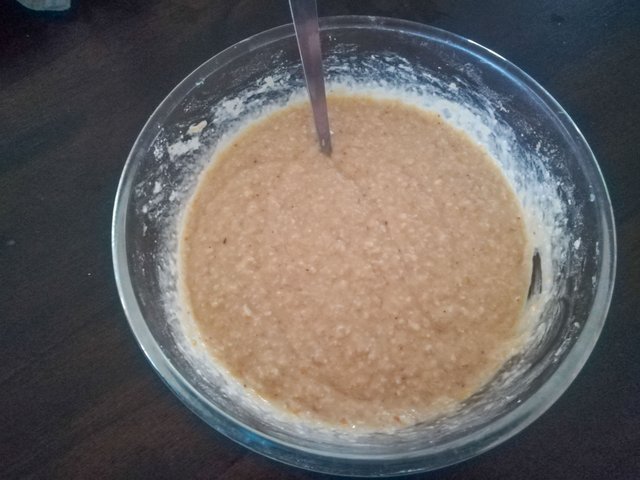 This is it, you are done with the preparation. Pour the mix into your bread pan and put it in your hot oven. Bake until golden for about 25-30 minutes at around 220°C or 430°F.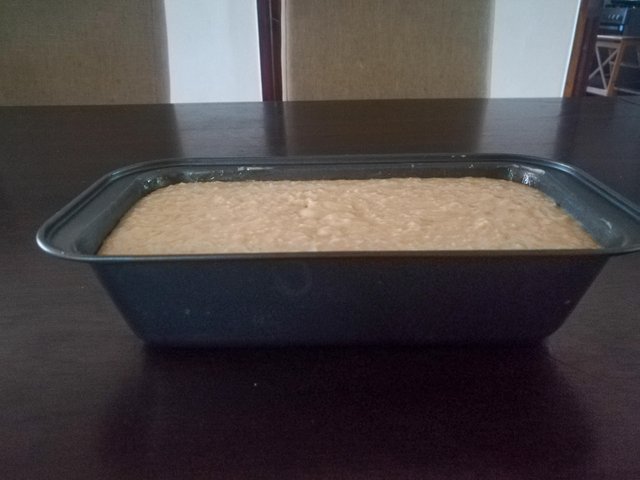 Once done, insert the blade of a knife until the bottom of the trey and if it comes out clean, it's baked. If not put it back in the oven for a few minutes and check again. You don't want to overbake it as your bread would then become very dry. You want to keep some moisture inside 🙂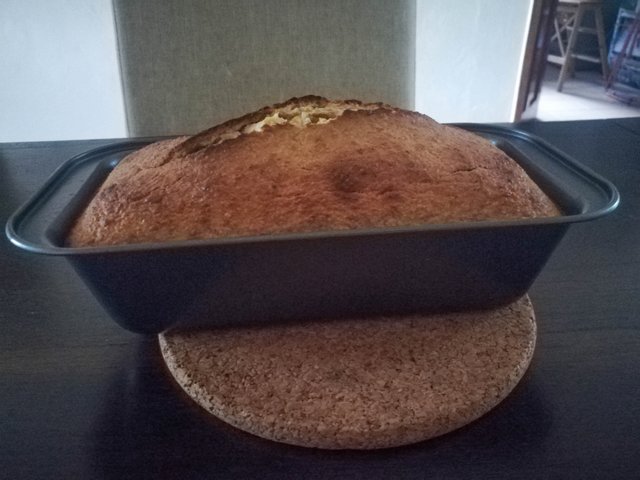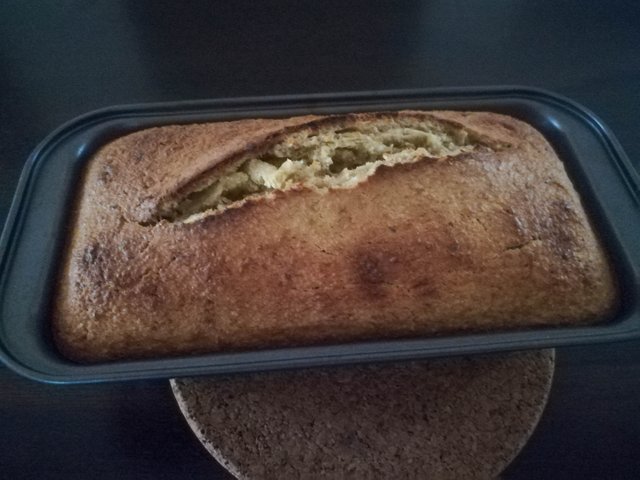 Et voila! pretty easy and quick, no?
I'm sorry I couldn't join a bit of the smell along with the final pictures. The aroma of freshly baked bread filled the house today for the pleasure of our olfactory systems 🙂
Bon Appétit.