As part of our little celebration after my cousin graduated last Saturday, we have decided to make and cook our own Nachos, a homemade version.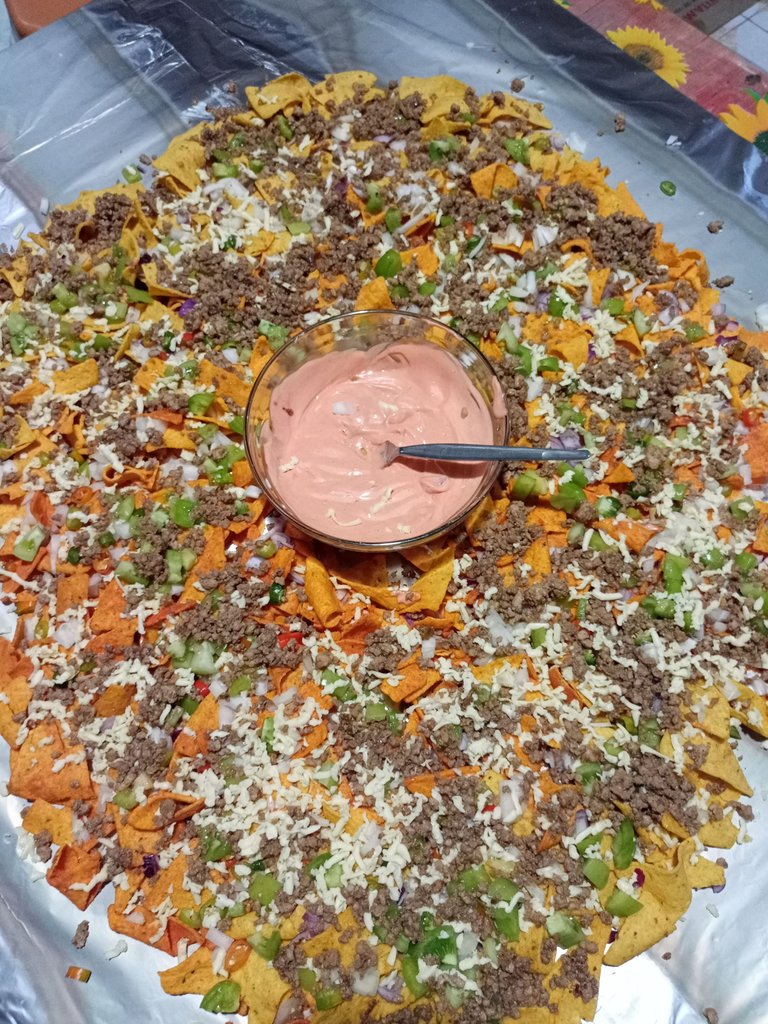 This is one of my cousin's favorite snacks. It is made of the following ingredients;
Onions (white or red)
Garlic
Tomatoes
Green chili pepper
Ground pork
Black Pepper
Salt
Chips
Cheese
Sauce;
Mayonnaise
Ketchup
Who would know that this is so simple and easy to make. So, let's get it started!
---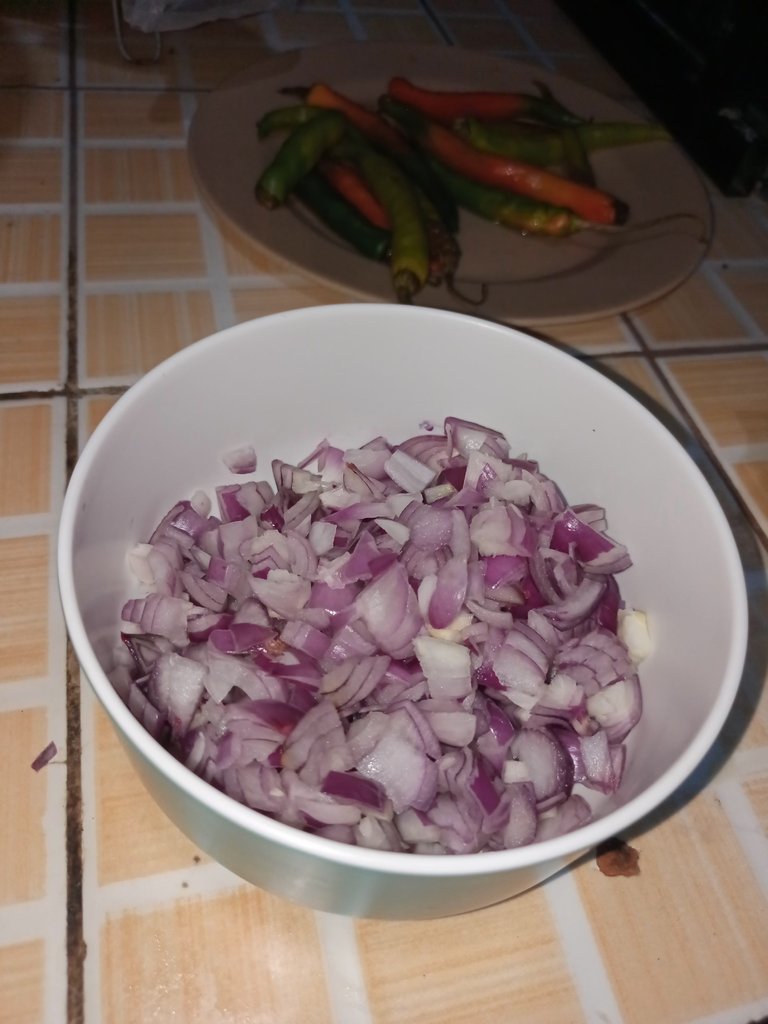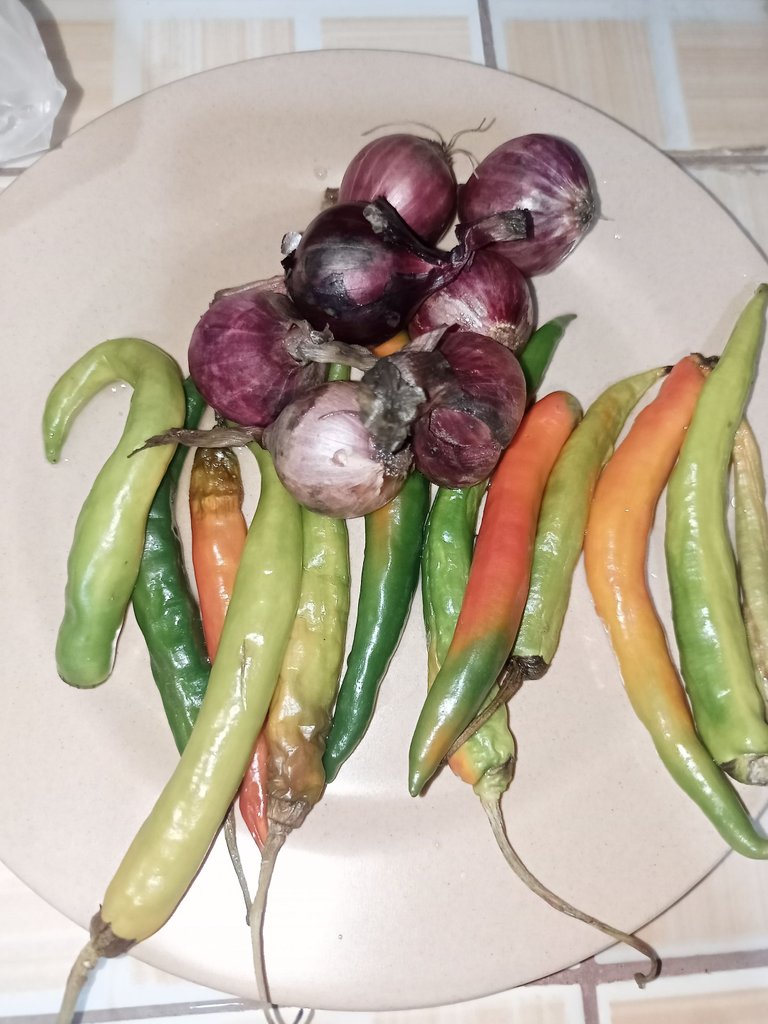 FIRST: Chop the onions, garlic, green chili pepper and tomatoes in tiny pieces.
Set aside half of the portion of onion. The other half will be put on top of the chips later and the other portion will be sauteed with the ground pork.
---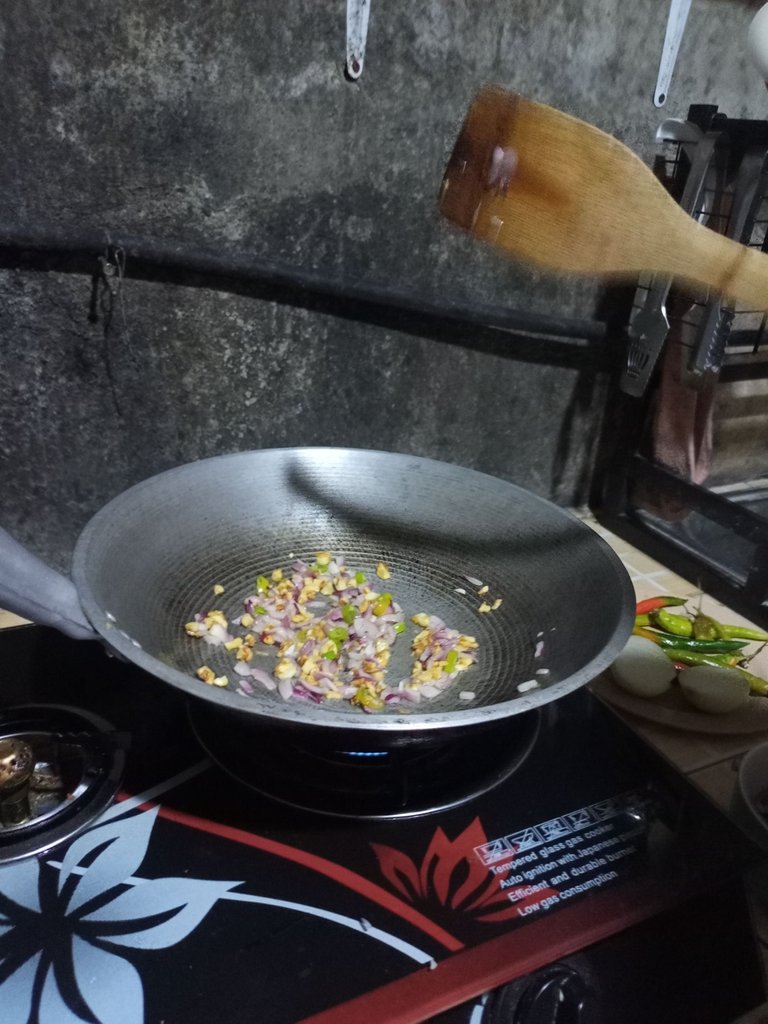 SECOND: Saute the chopped garlic, onion, and green bell pepper. Let them cook for 1 to 2mins before putting the ground pork.
---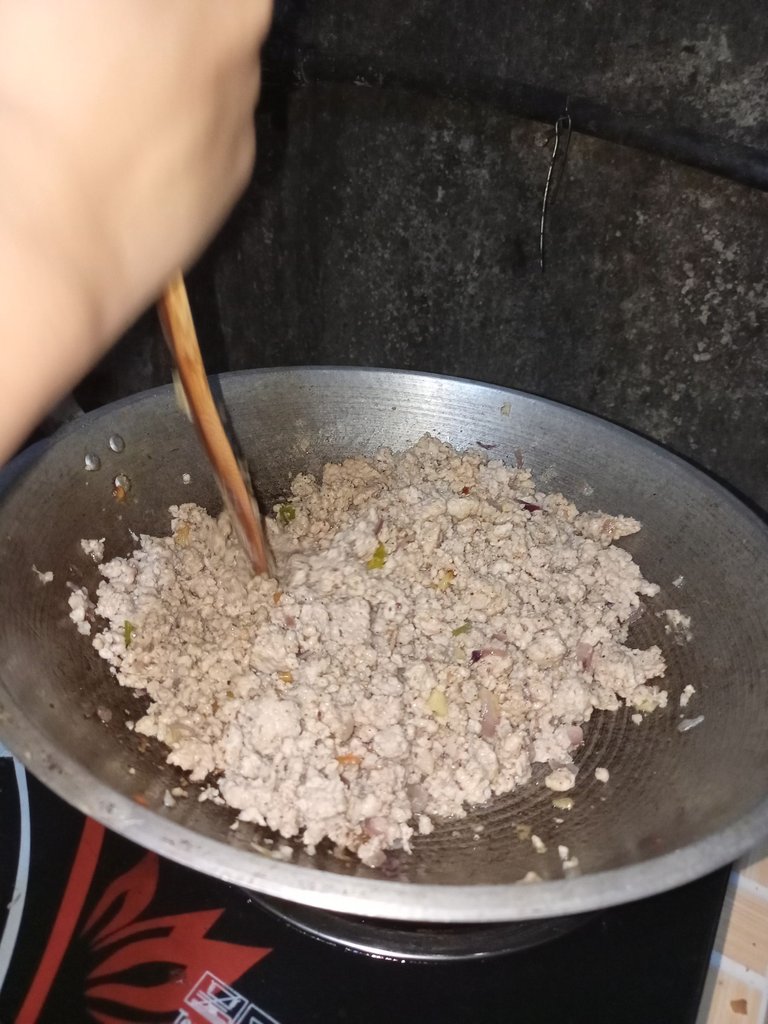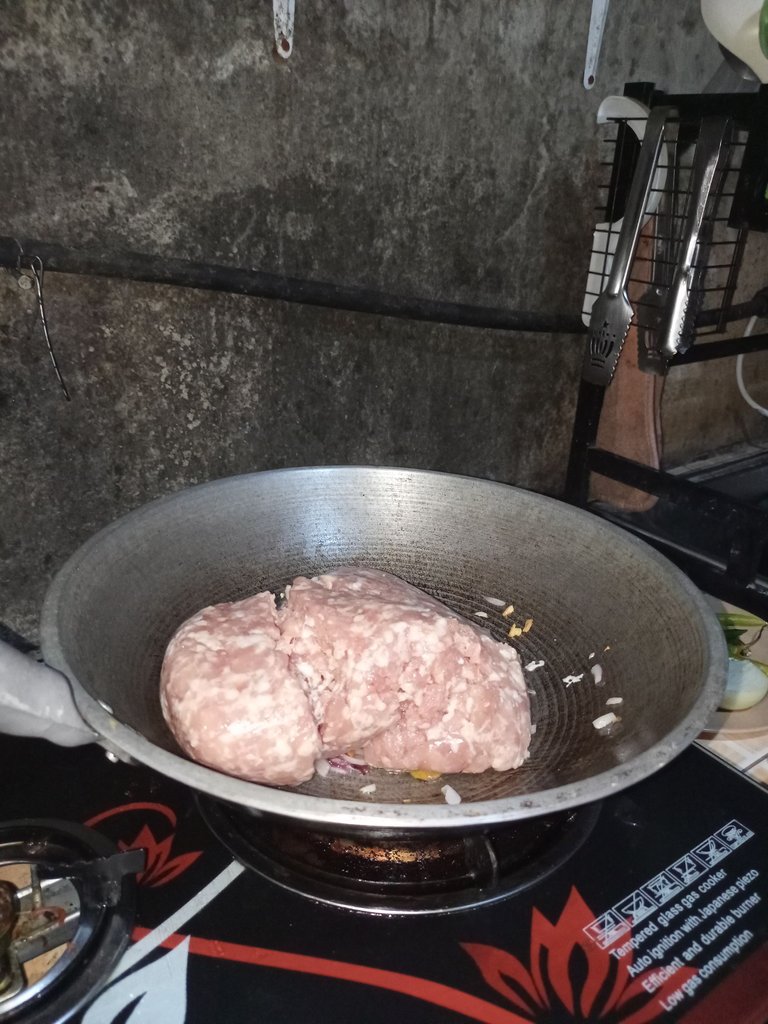 THIRD: Put the ground pork now, mix and wait till it turns brown.
Put some seasoning to taste (black pepper and salt) and cook till the meat is tender.
---
Now, let's prepare the sauce!✨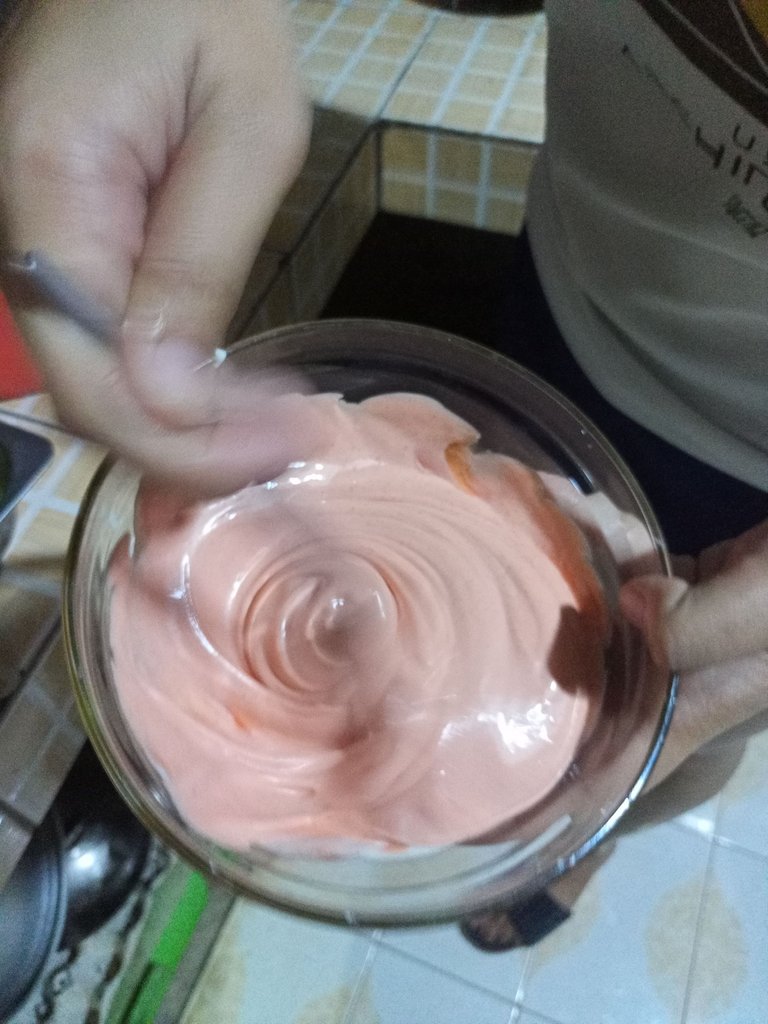 Get your mayonnaise and mix it with a small amount of ketchup. If you want it to be spicy, you may put chili powder. We used an available mayonnaise here. No specific brand, you can use any kind of mayonaise of your choice.
---
It's setting up the chips time✨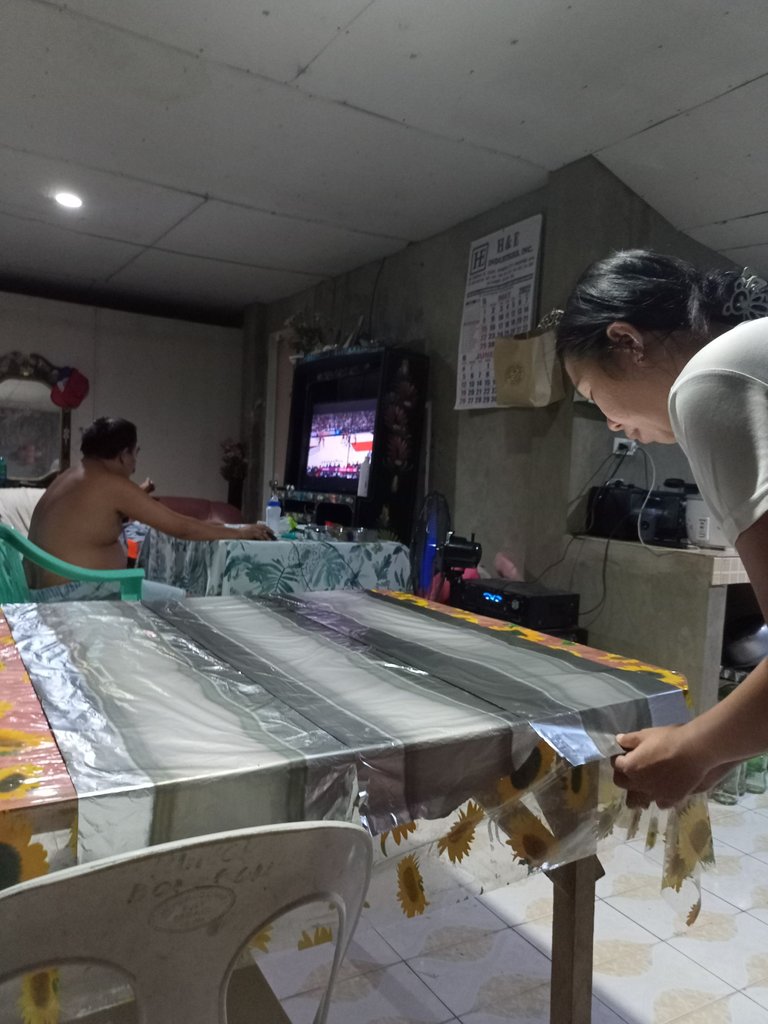 You are going to need first a tin foil like this, and a table. Then, you are good to set up your chips.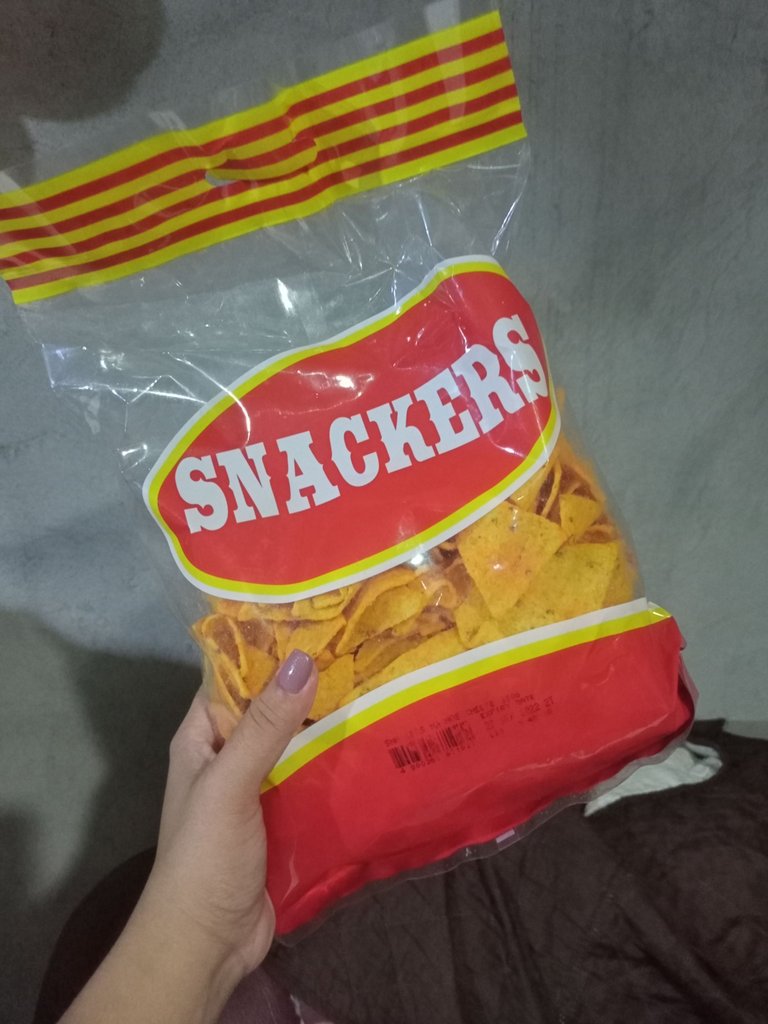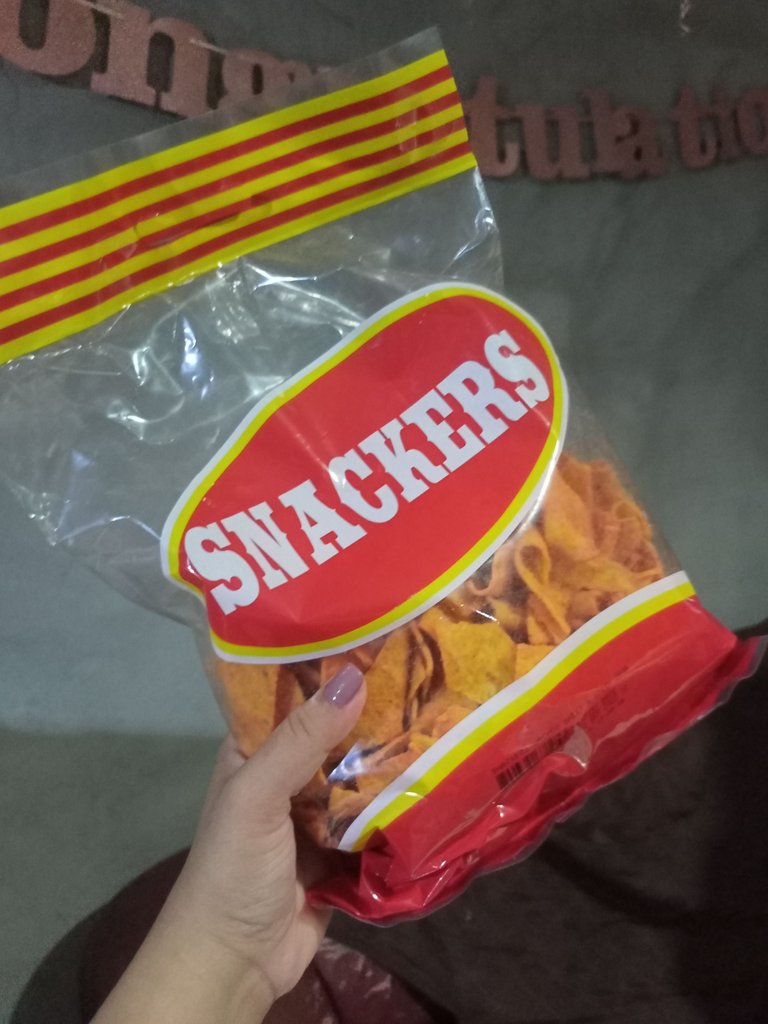 Terre a friend of ours, bought these 2 flavors of Chips from a pasalubong center at a cheap price. Each pack is 100 pesos only and its a lot of it already. She bought spicy and regular flavors of chips.
So first, put your tin foil on the table. It's up to you if you wanted to cover the whole table like what we did, depends on how big your table is.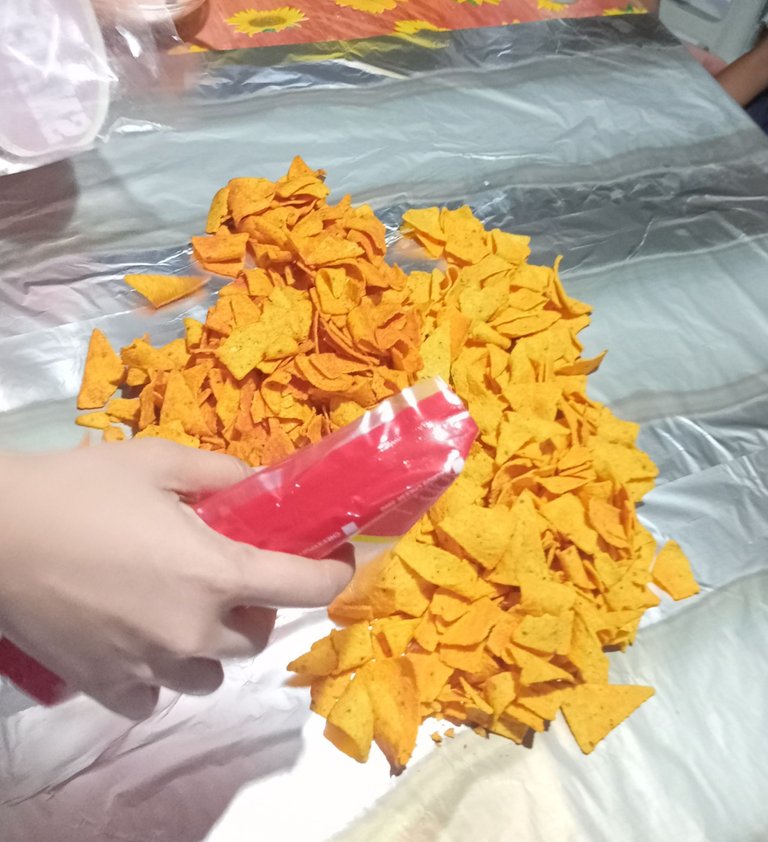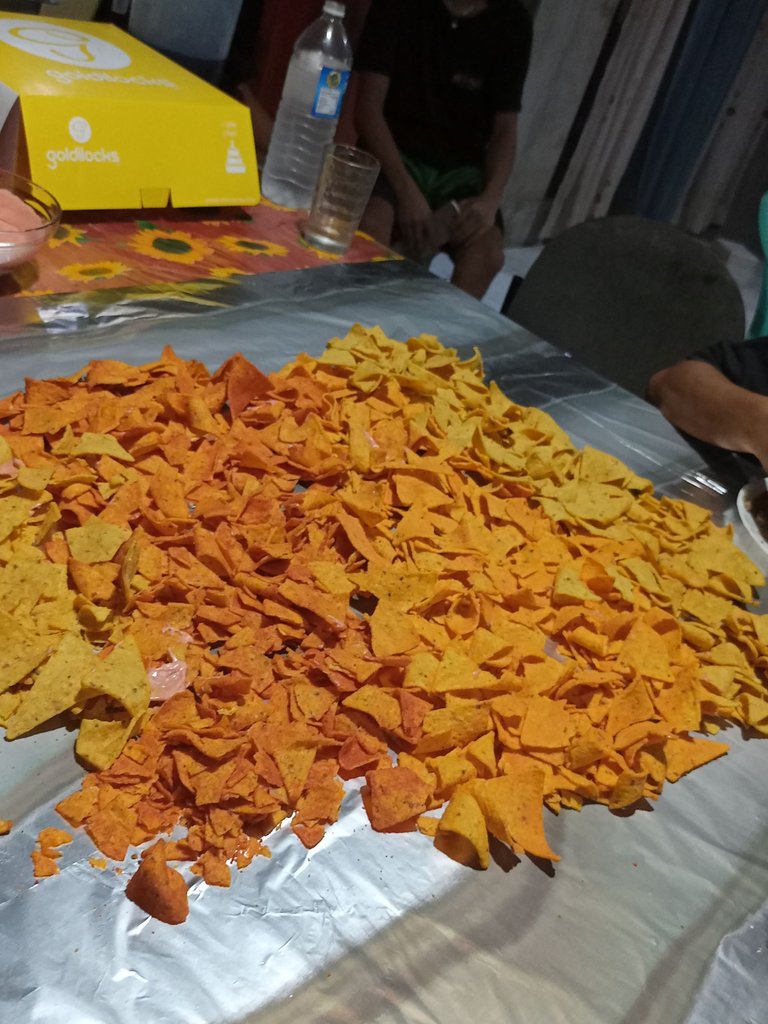 ---
Then start putting all the chips, spread and scattered them enough for everyone to pick each side.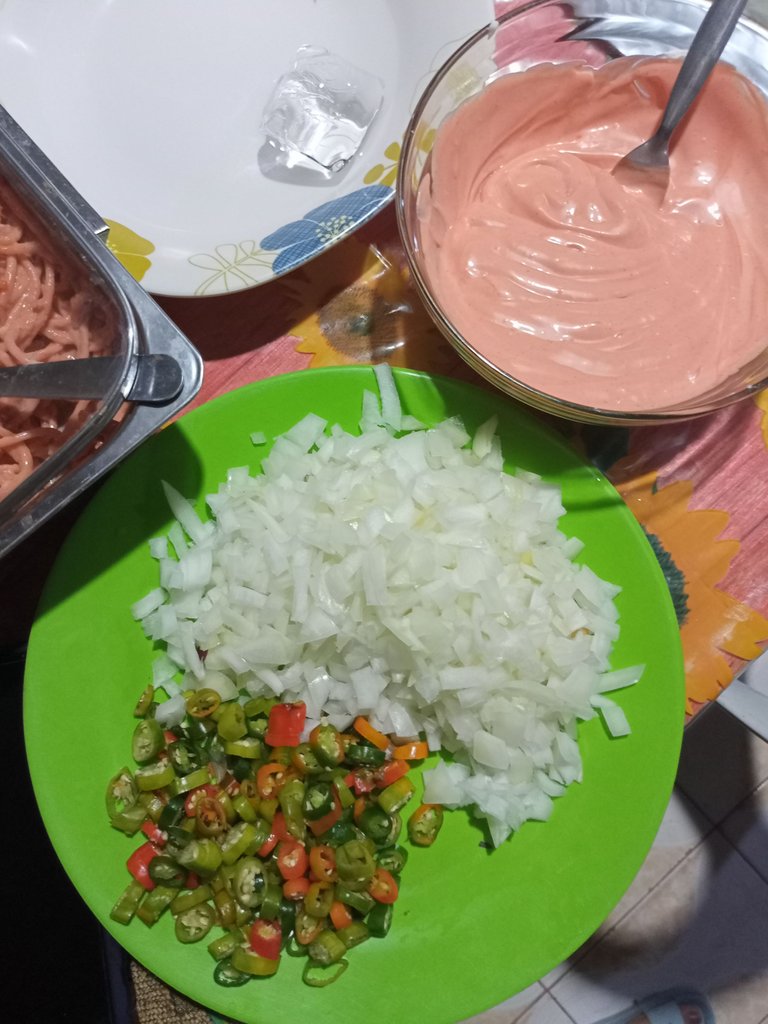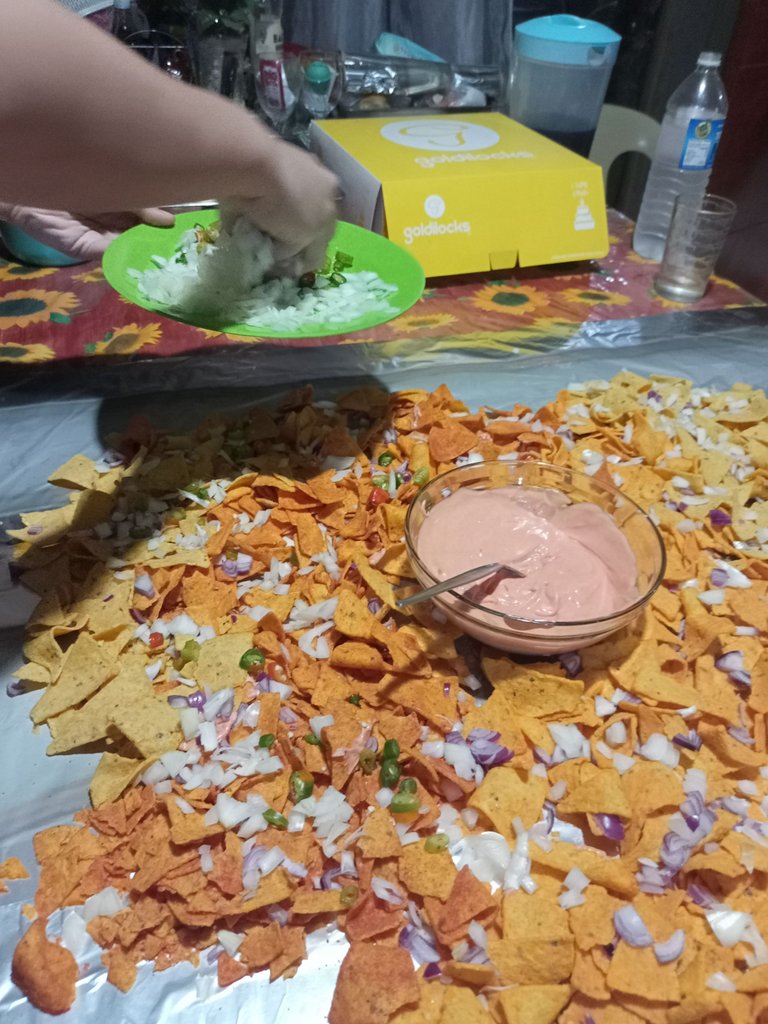 Next, put the half portion of onions that we set aside earlier on the chips, spread it to cover the whole chips together with the chopped green bell pepper.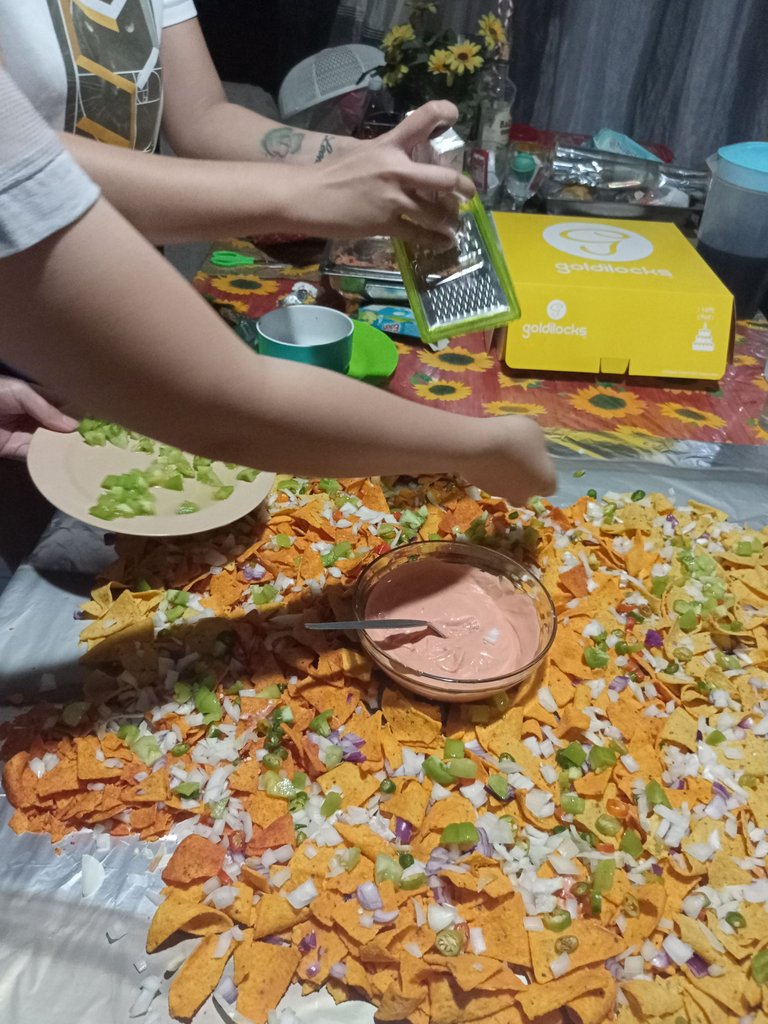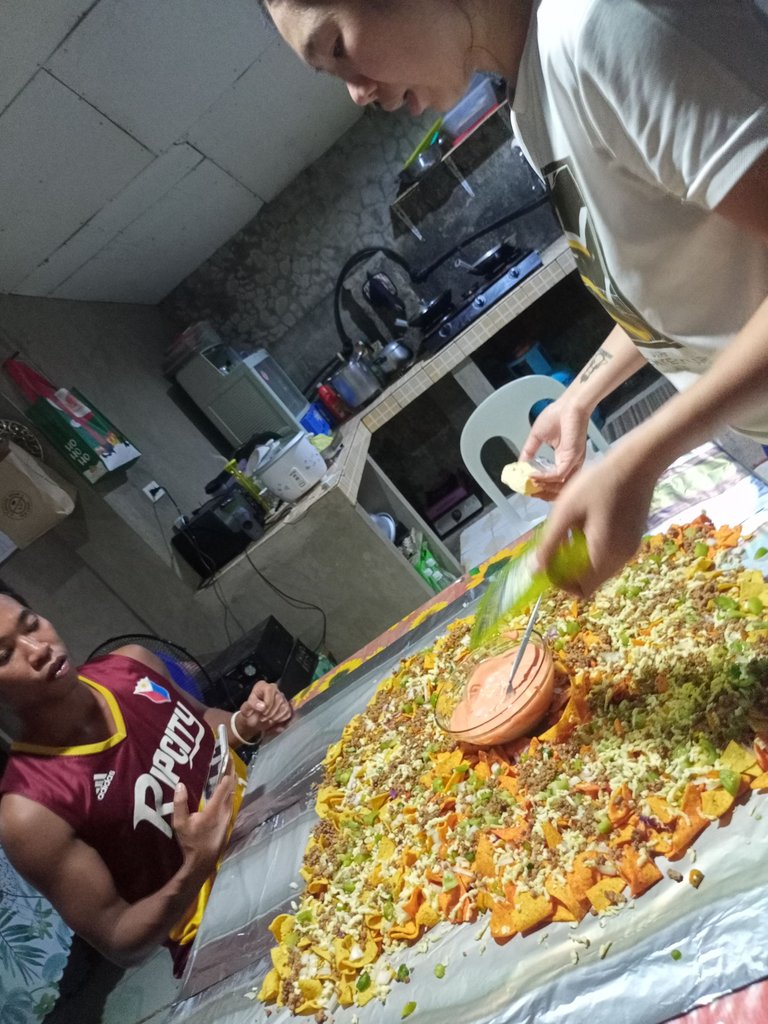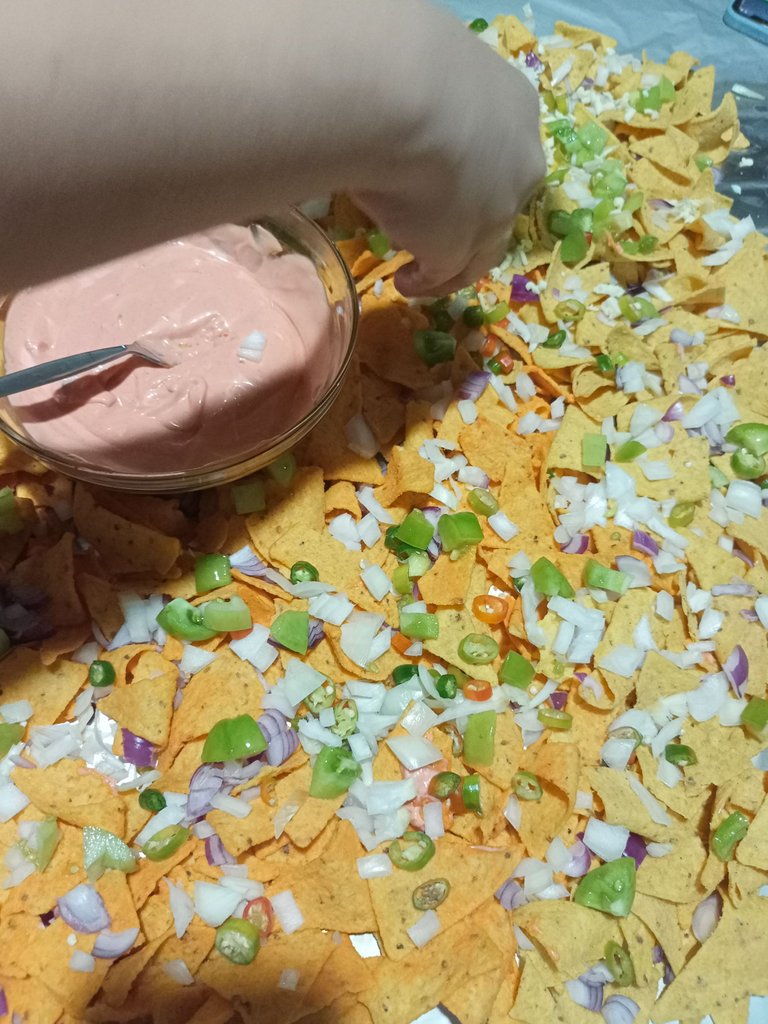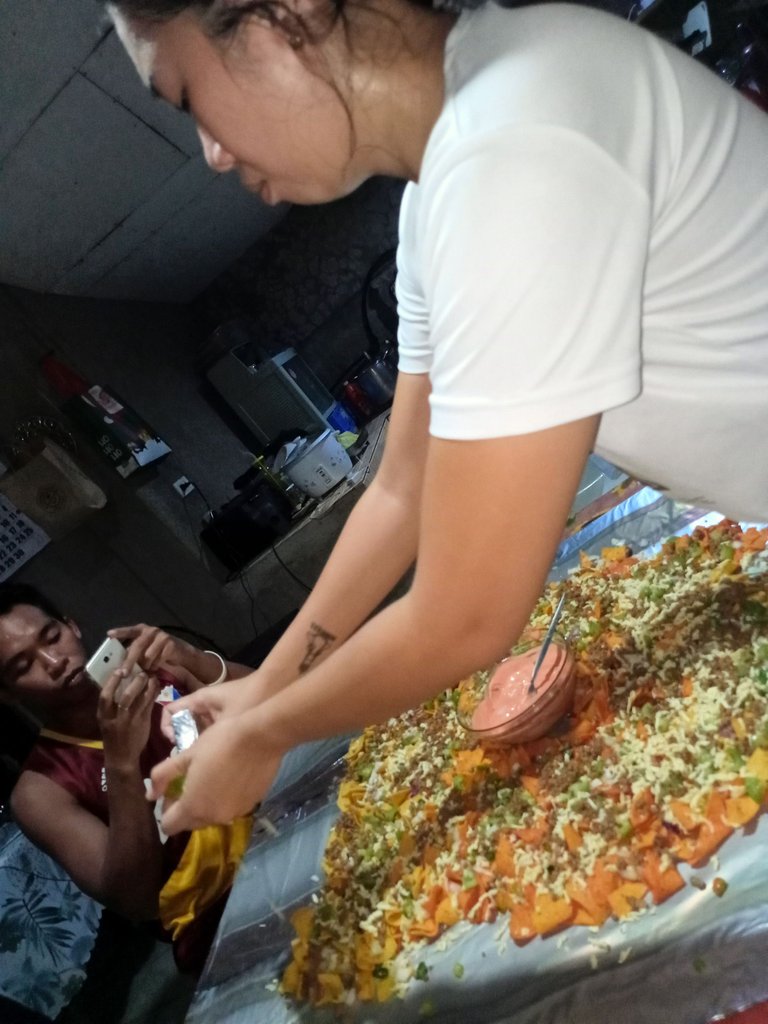 Afterward, put the tomatoes and slowly start spreading out the ground pork. lastly, don't forget the cheese on top.
We've decided to put the sauce at the center so that everyone can easily reach out to it and dip the chips like this. Some may spread the sauce already on top of the chips. Your choice! No one can stop you. :)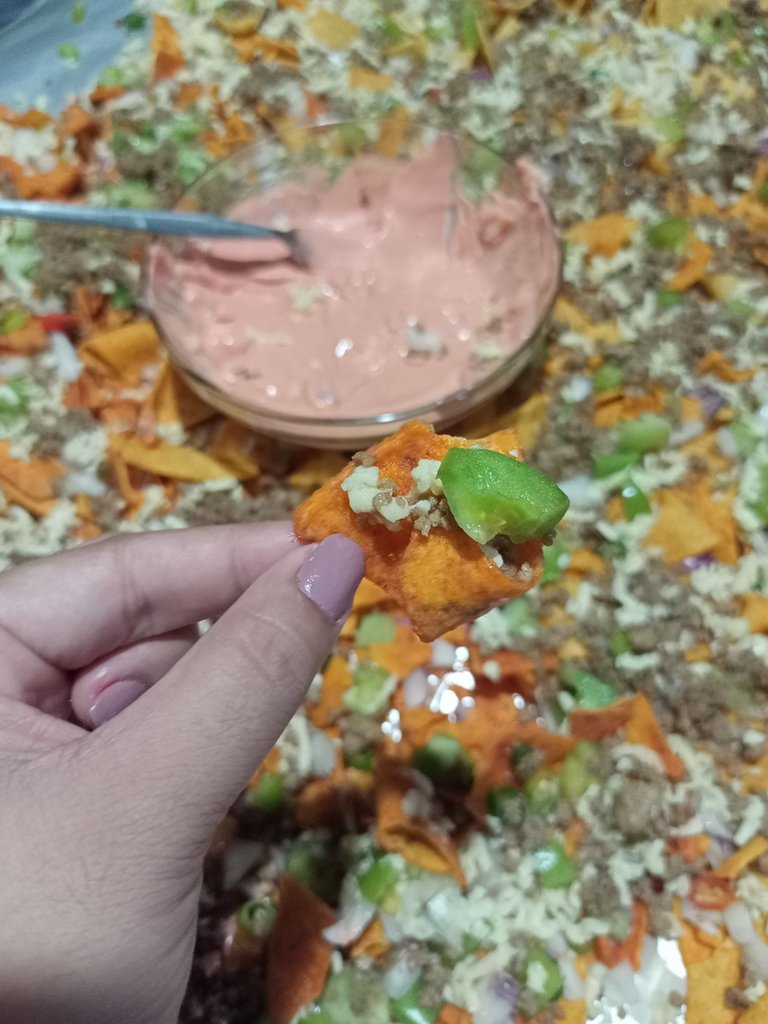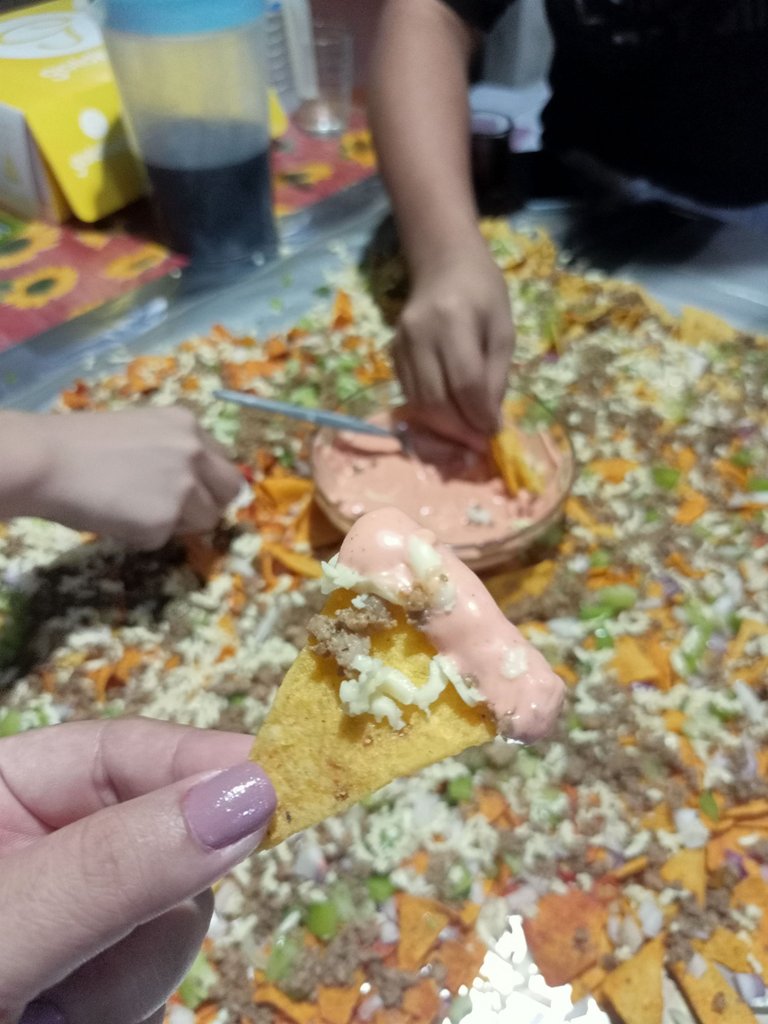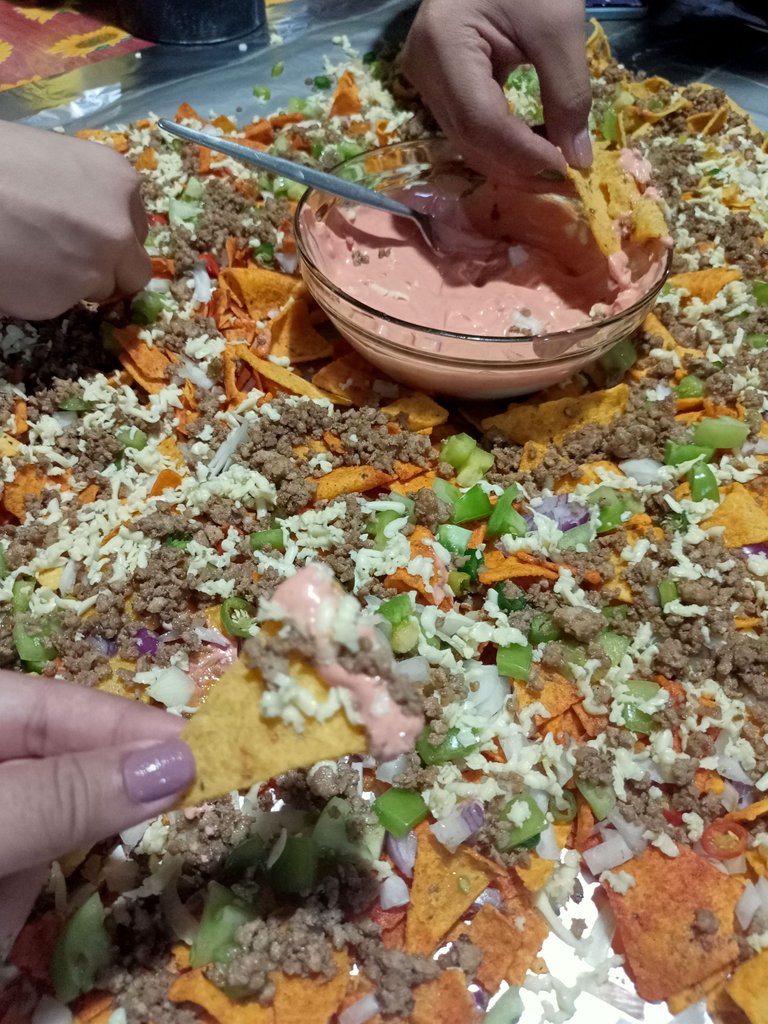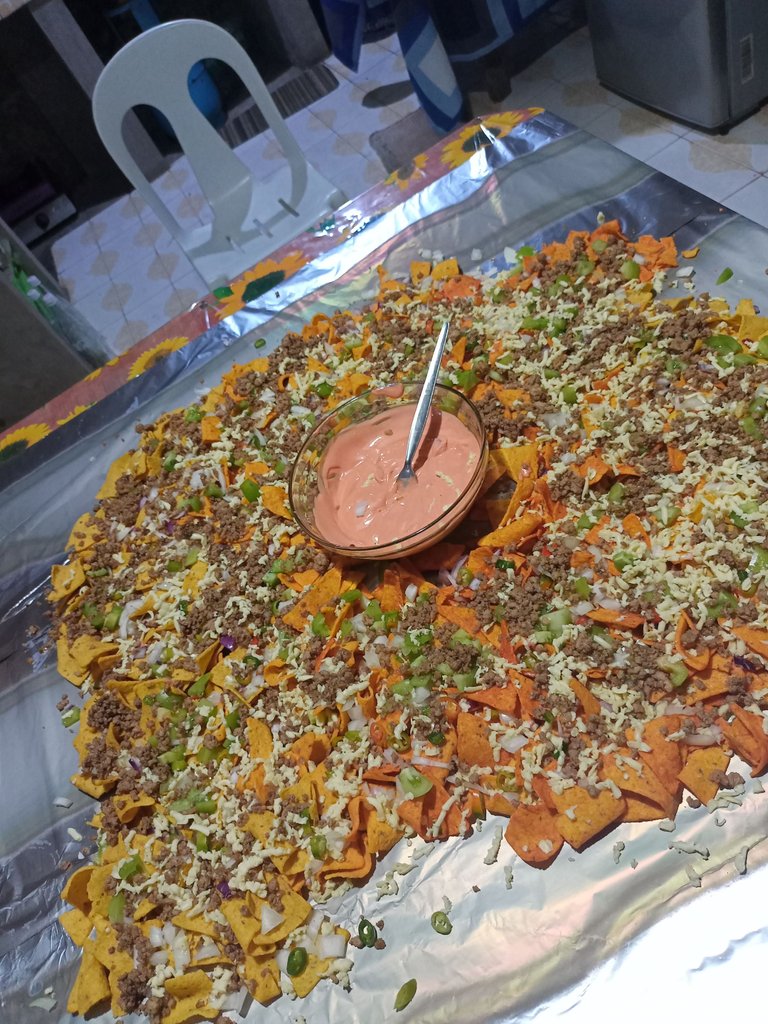 So easy and simple right? Any chips will do, it's up to you. You can make this at any event or occasion or when you and your friends will have gatherings. Nothing fancy, just a dip and chips homemade Nachos.
I hope you like it! This has become one of my favorite snacks now because I like that I can use spicy Chips for it. 🥰🤤✨
Have a great Nachostime!
---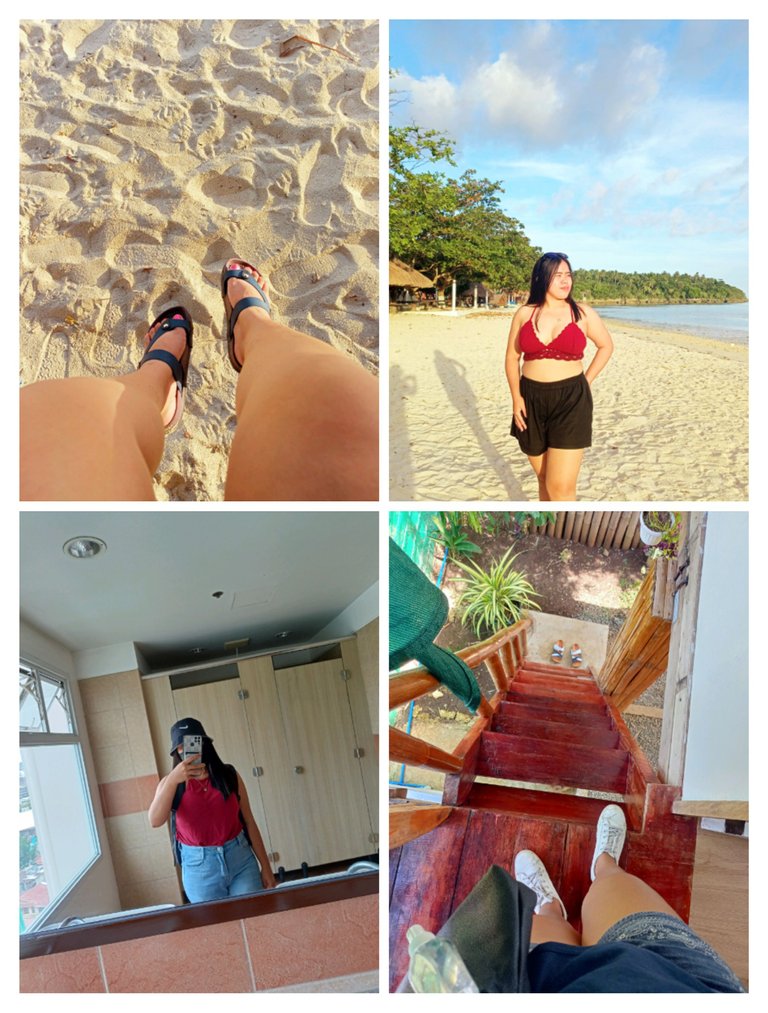 J E N N I C I O U S🌻
A woman with ambition; a family oriented person who believes that we all live in a purpose in this world. She loves to blog interesting things; loves nature, loves to wander, has a deep understanding of things sometimes. Feel free to upvote and share your thoughts in the comments below.

Follow her on her social media accounts:
FACEBOOK • INSTAGRAM • TWITTER