Arroz con pollo
Chicken & rice
Continuando con la semana del pollo, esta es una receta de mi tierra pero yo la hago a mi manera, ya que casi todo el mundo adapta las recetas como ellos quieren, jajaja.
Continuing with the week of chicken, this is a recipe from my country but I do it my way, since almost everyone adapts the recipes as they want, hahaha.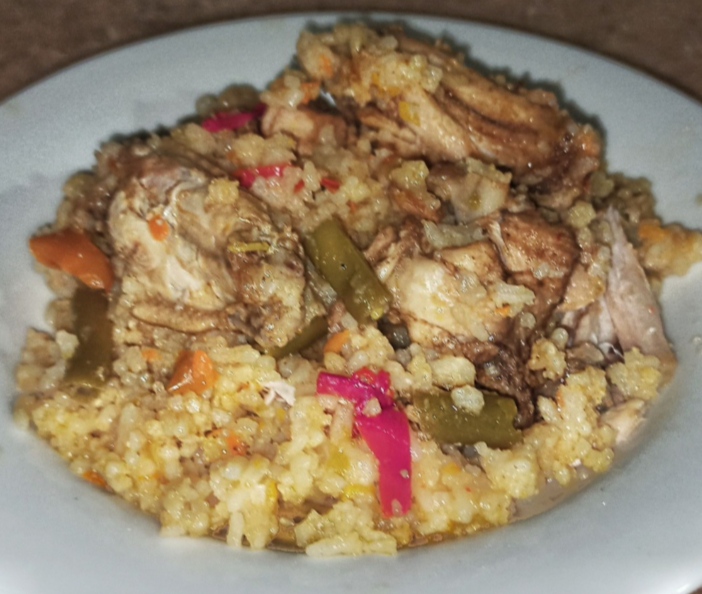 Ok vamos a necesitar pieces de pollo, debe ser trozos no muy grandes de pollo y pueden usar cualquier parte del pollo, yo en lo particular estoy usando las alas y corte todo muy bien, como saben no suelo usar la cola regularmente por lo que se la retiro y las guardo para hacer caldo.
Ok we are going to need pieces of chicken, it must be not very large pieces of chicken and you can use any part of the chicken, in particular I am using the wings and cut everything very well, as you know I do not usually use the tail regularly so I remove it and put it away to make broth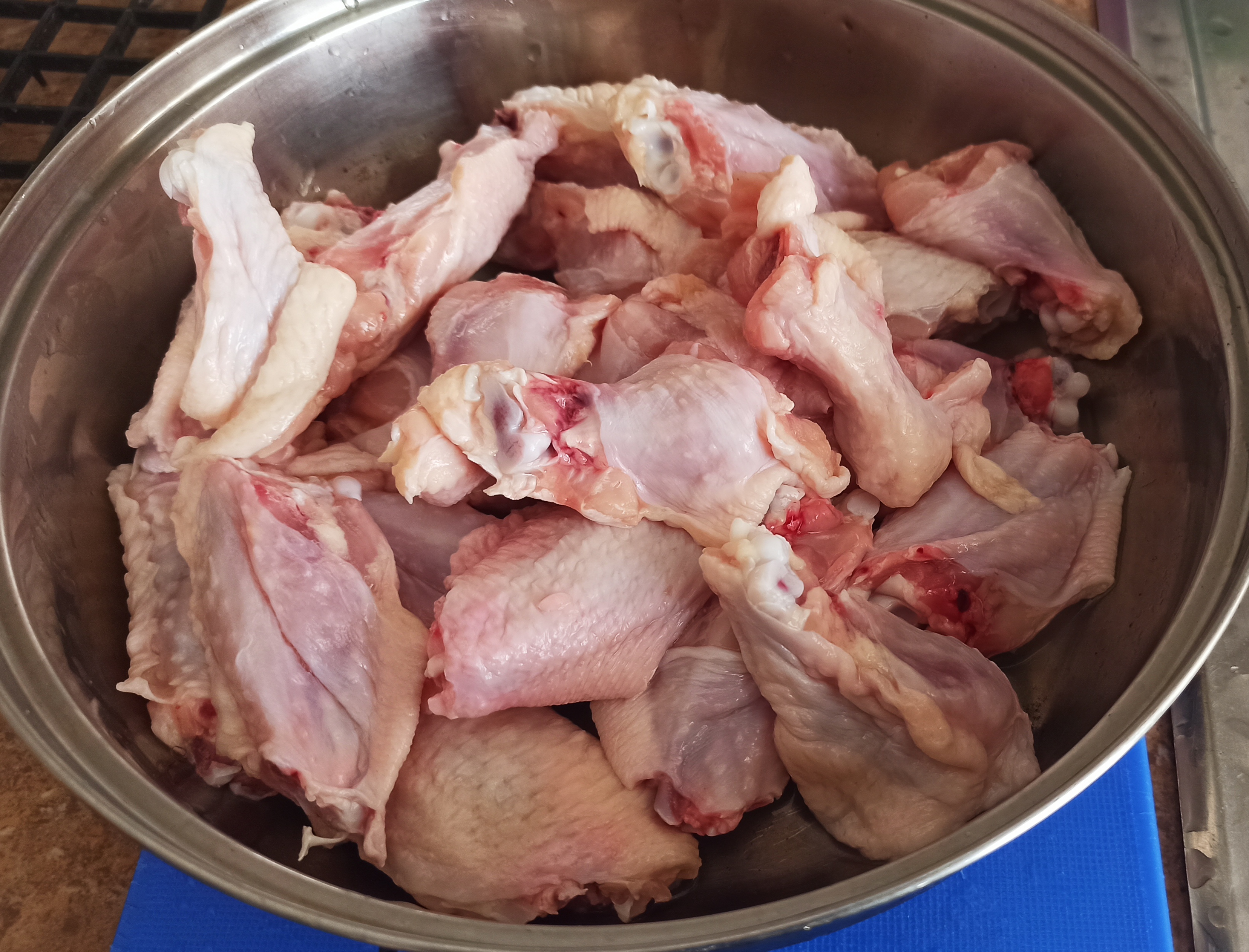 Entonces usaremos el pollo y lo sazonamos con lo básico: sal, pimienta, comino, salsa inglesa o de soja y reservamos mientras cortamos los vegetales
Then we will use the chicken and season it with the basics: salt, pepper, cumin, Worcestershire or soy sauce and reserve while we cut the vegetables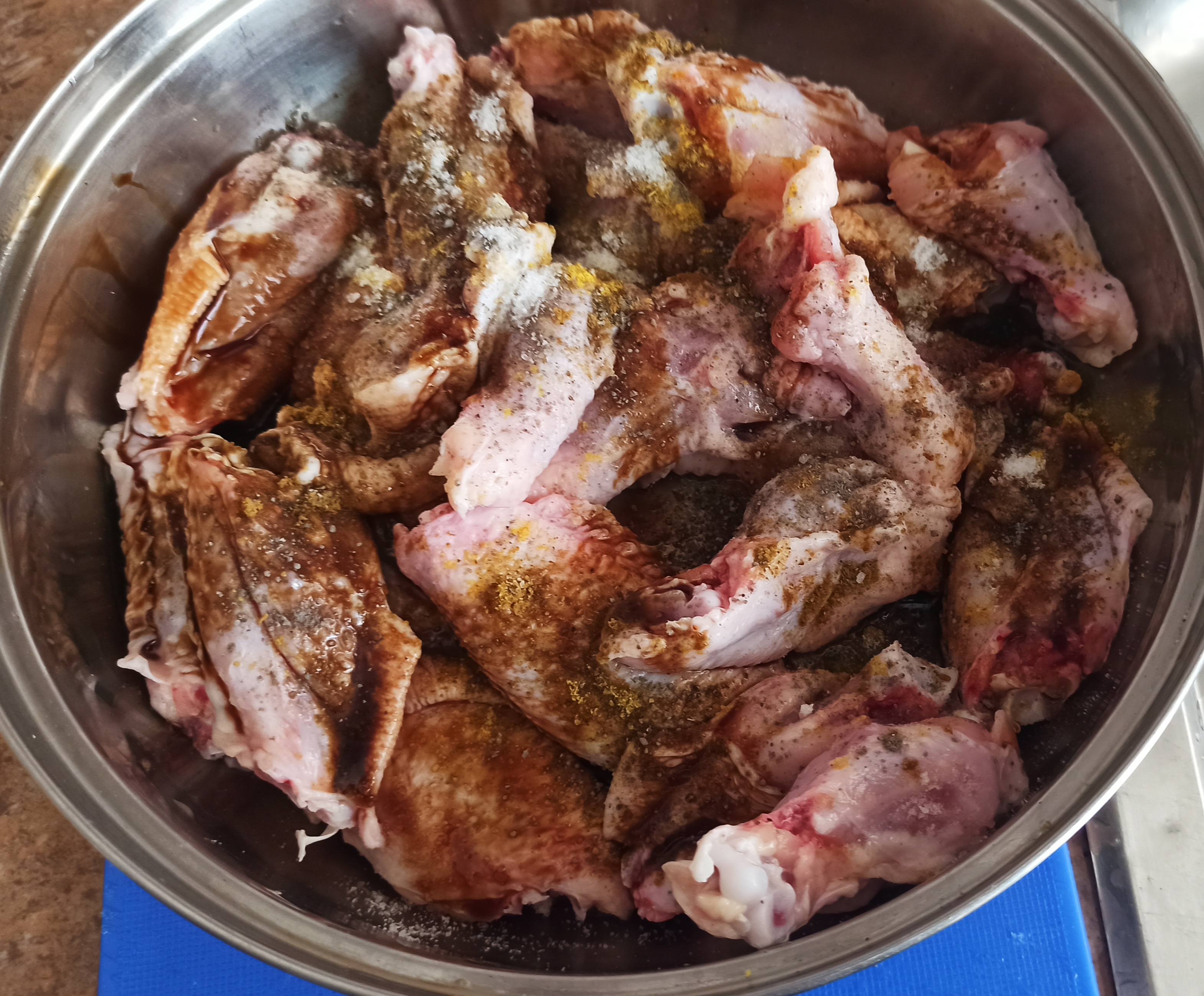 Vamos a necesitar cebolla picada
We are going to need chopped onion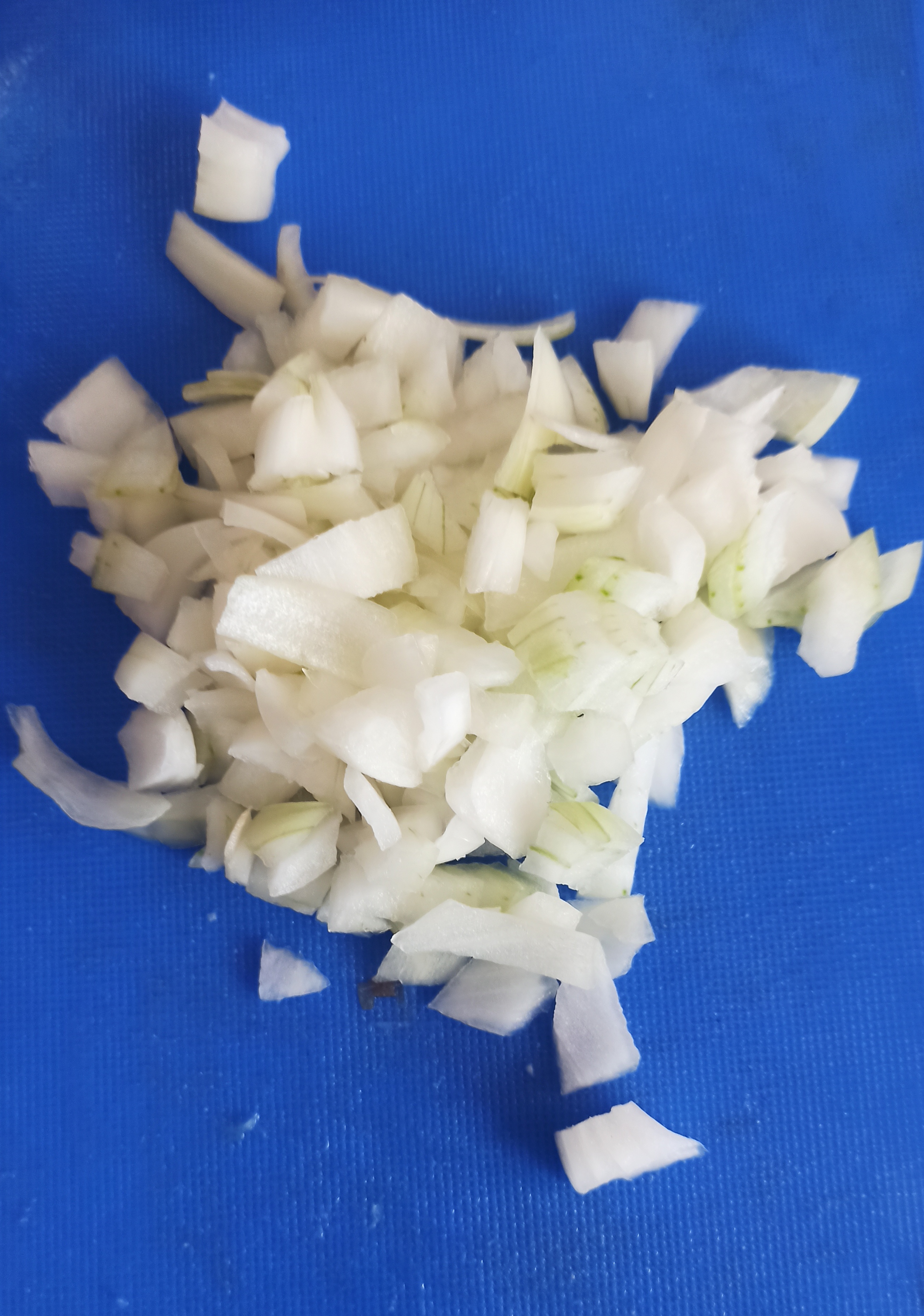 Vamos a cortar pimentón en este caso yo lo corté en trozos medianos
We are going to cut paprika in this case I cut it into medium pieces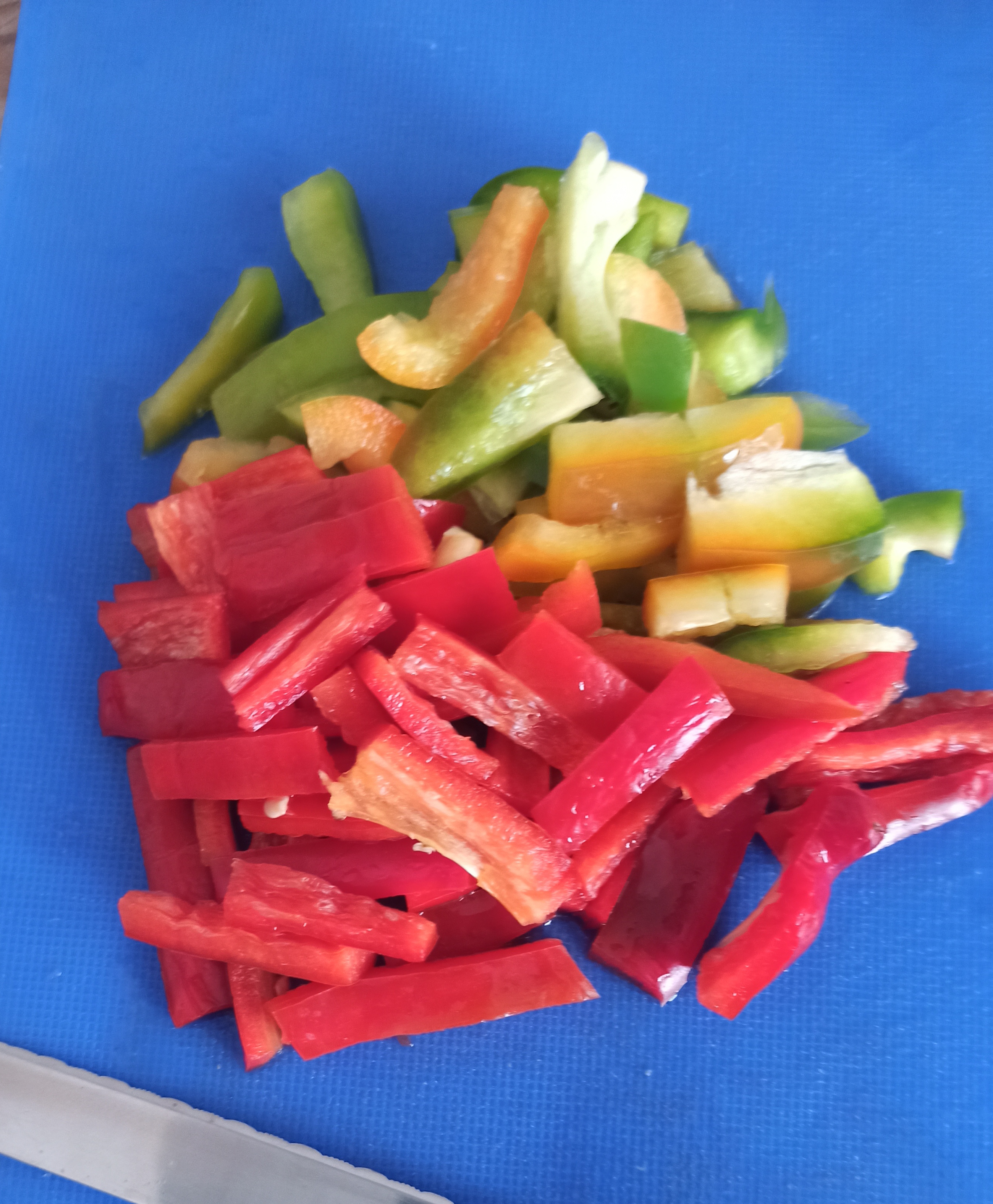 Cebollin
Scallions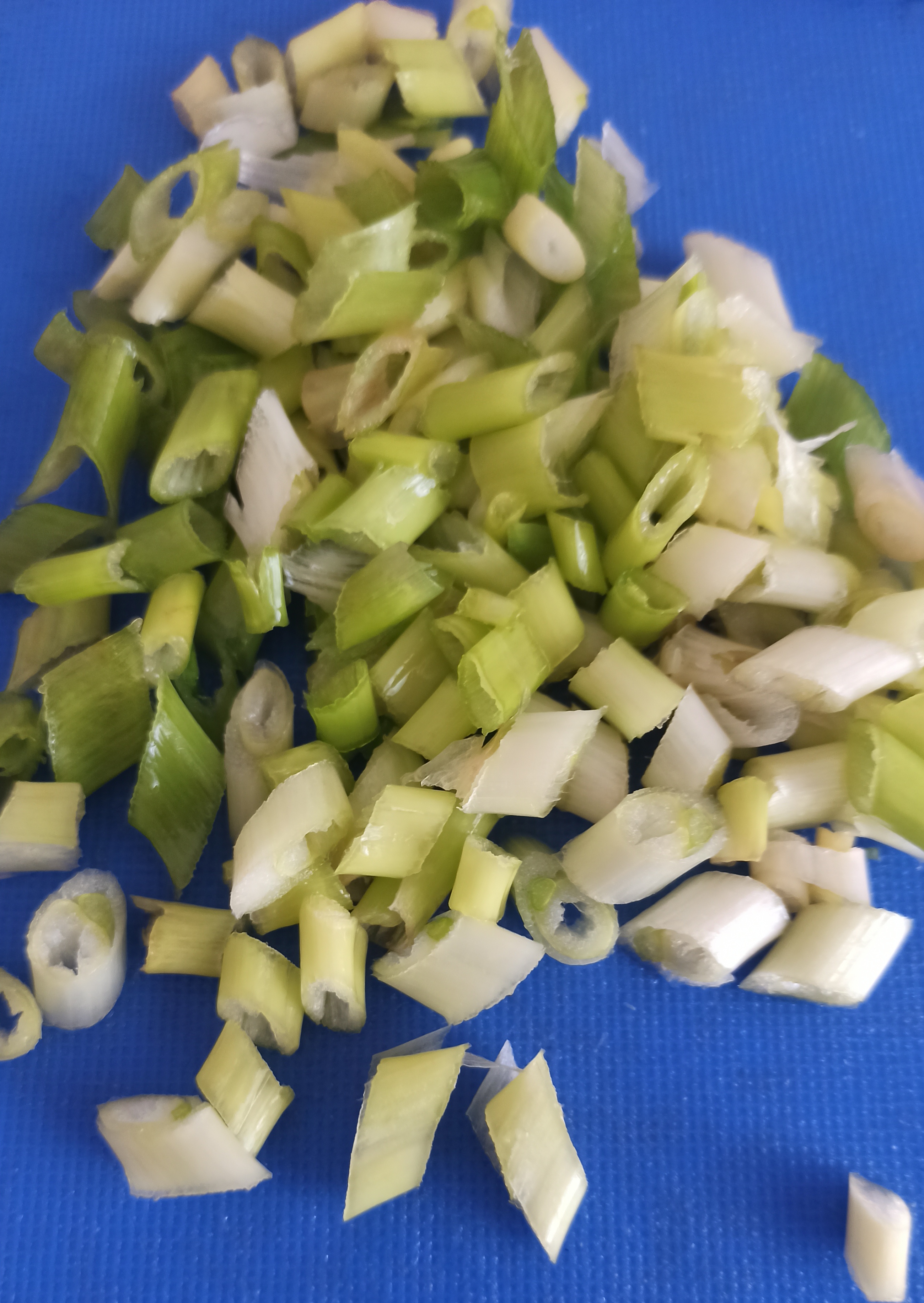 Zanahoria, a mi me gusta rallar la zanahoria pero por lo general es en cubos.
Carrot, I like to grate the carrot but it is usually cubed.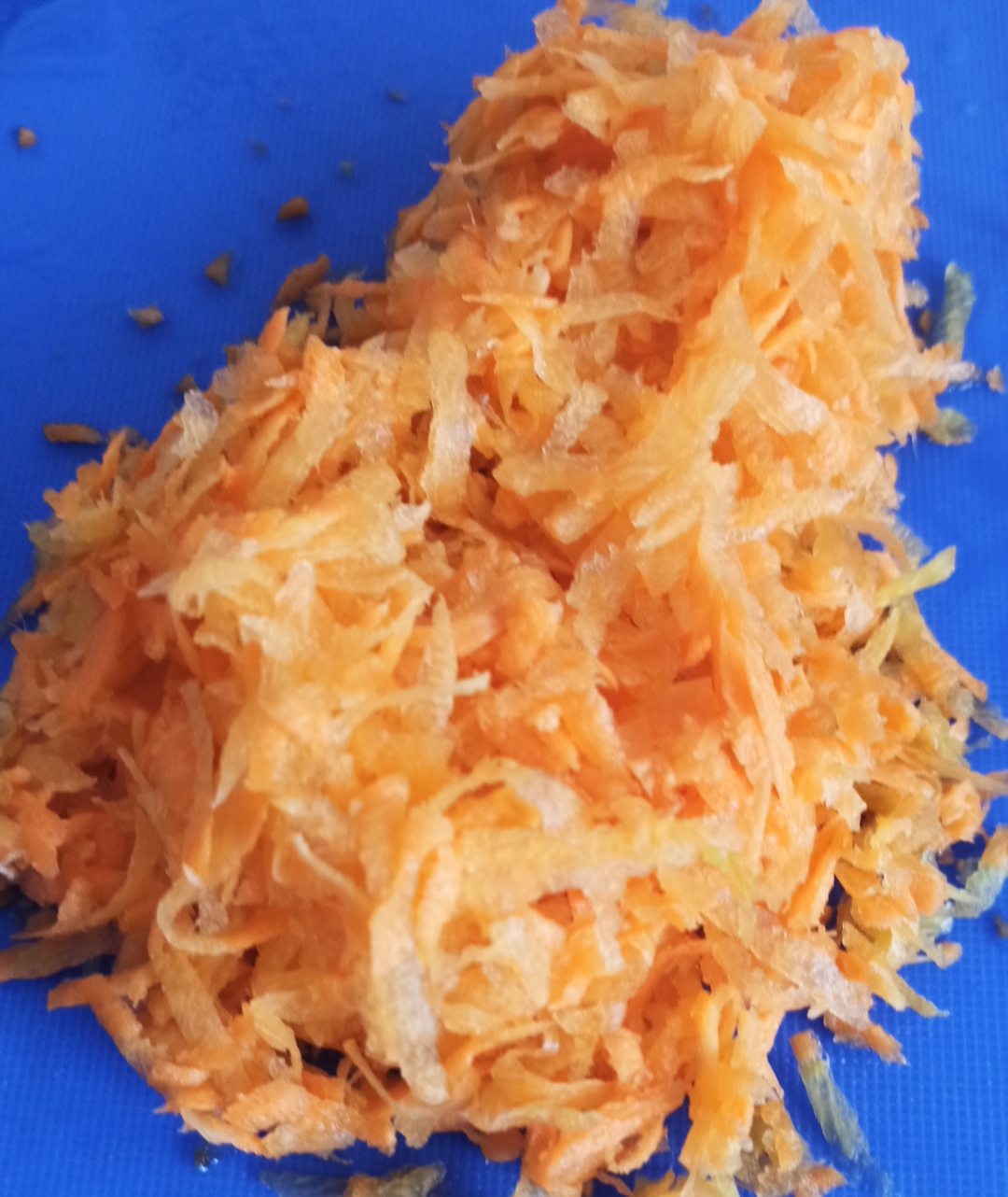 También estoy usando esto que son judías verdes en mi país se les conoce de forma diferente, lo corté en trozos medianos.
I am also using this which are green beans in my country they are known differently, I cut it into medium pieces.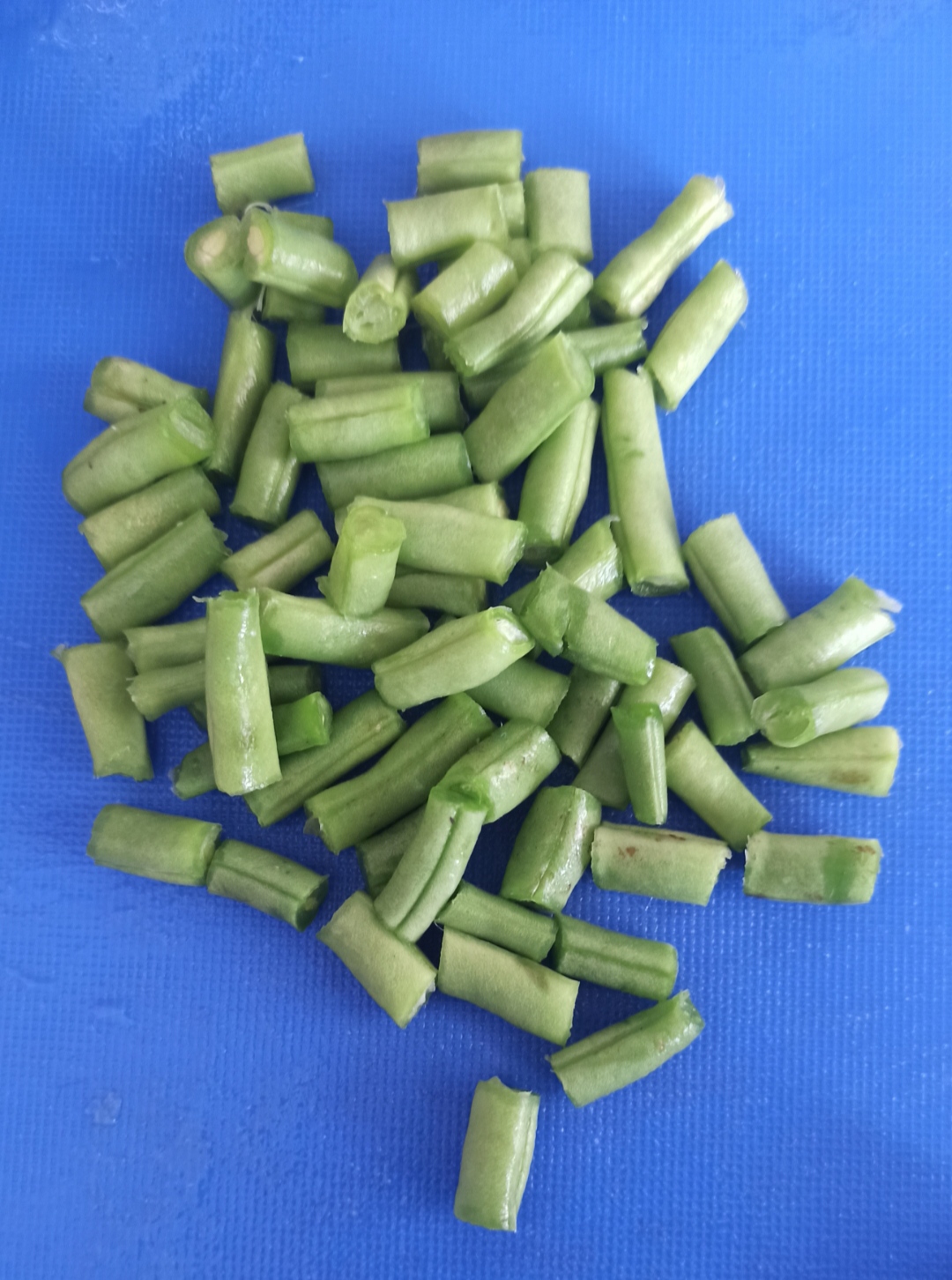 Vamos a poner a sofreír la cebolla
We are going to fry the onion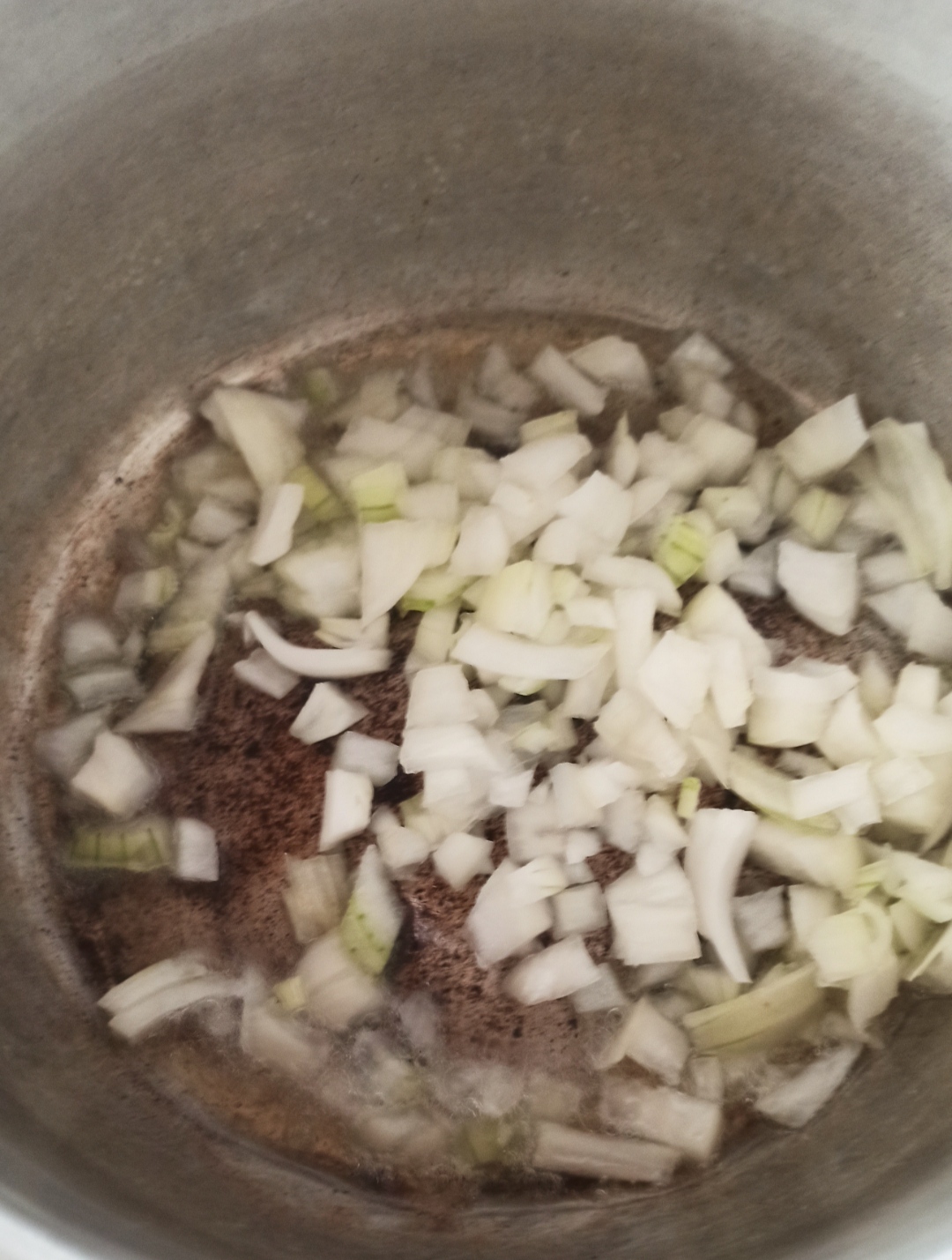 Seguidamente añadimos el pimentón y mezclamos
Next we add the paprika and mix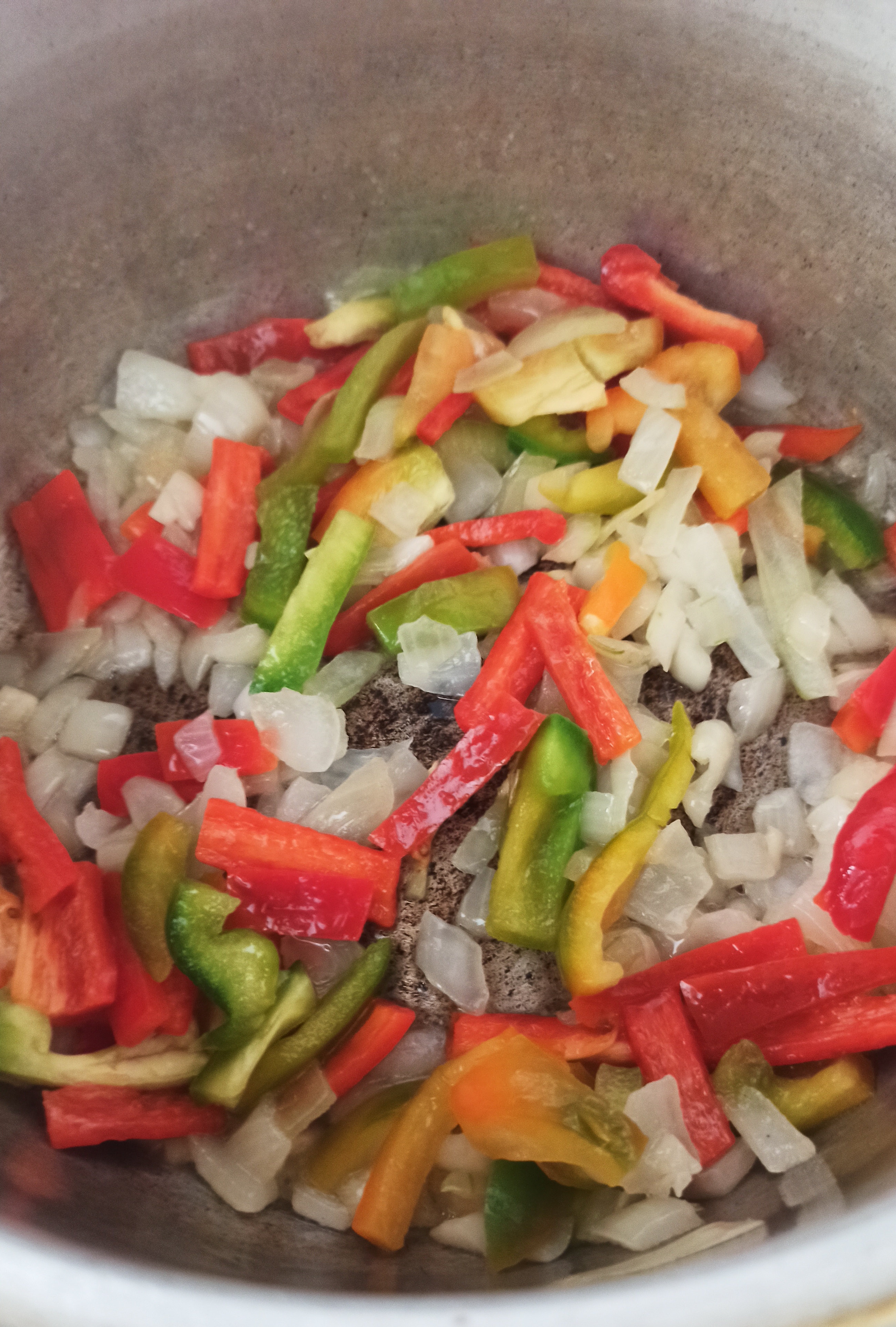 Añadimos el cebollín
Add the scallions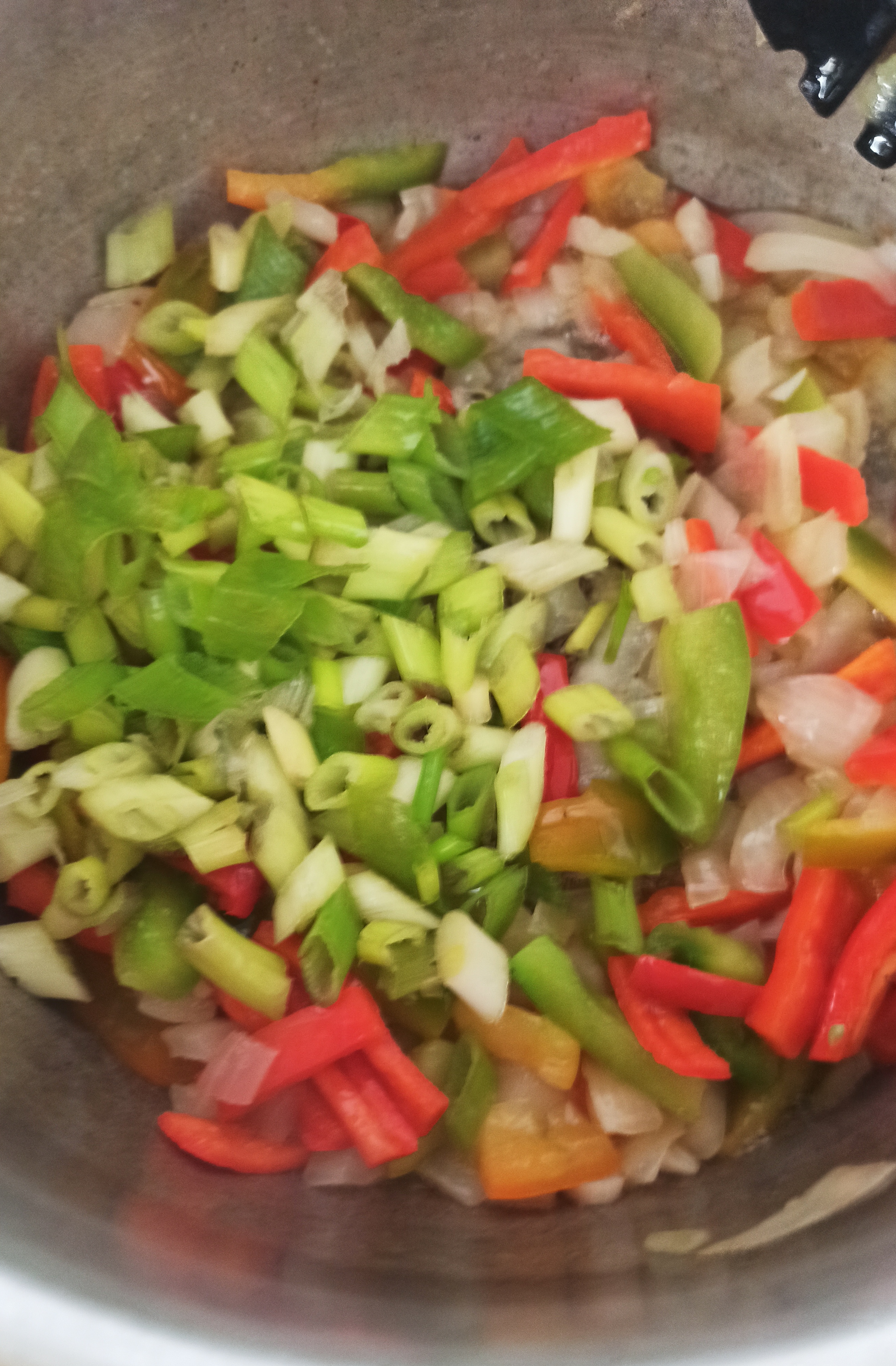 Después de un par de minutos agregamos la zanahoria rallada y las judías verdes, esto lo mezclamos muy brevemente
After a couple of minutes we add the grated carrot and the green beans, we mix this very briefly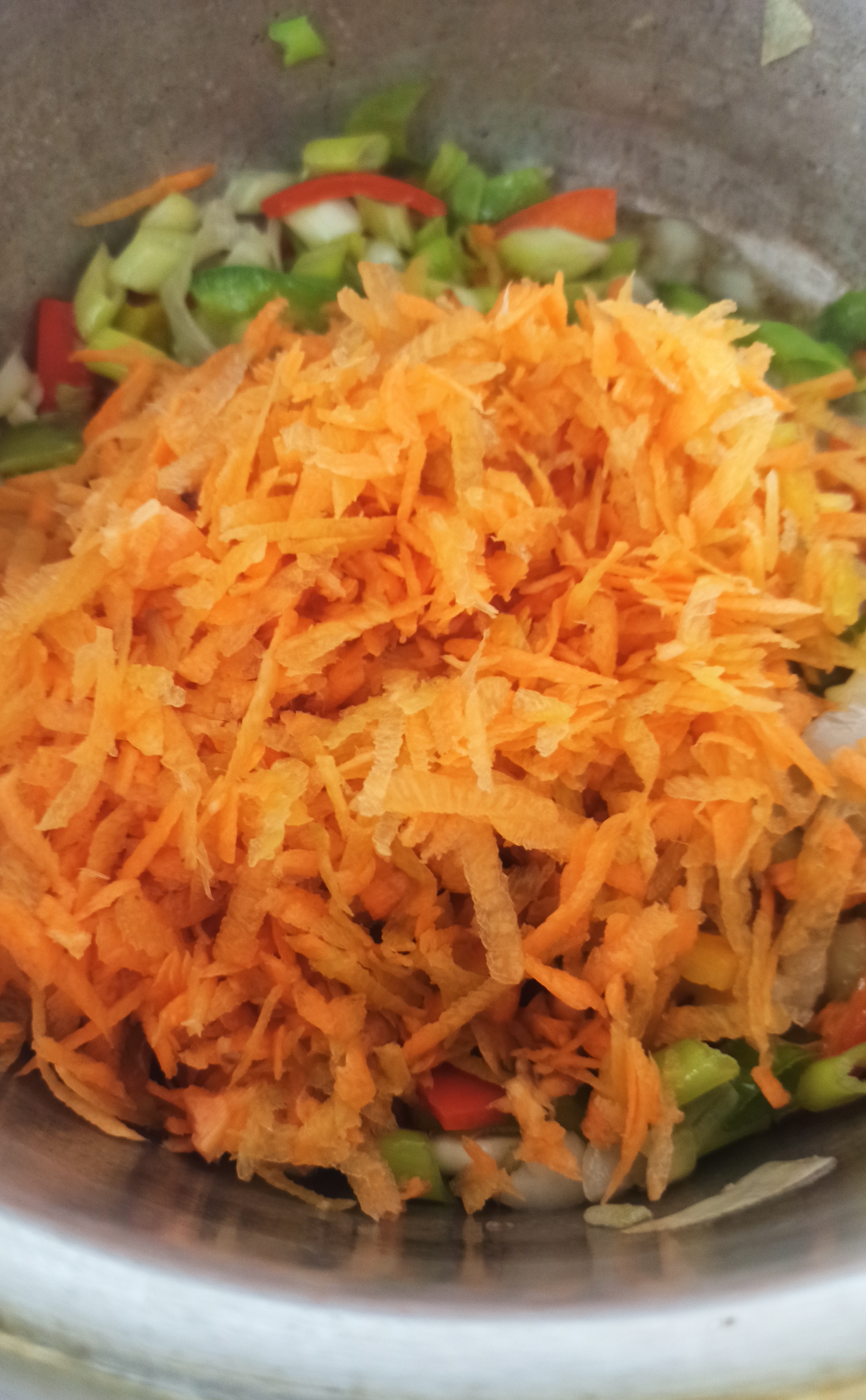 Es momento de añadir el pollo sazonado y dejamos cocinar hasta que el pollo suelte su jugo
It is time to add the seasoned chicken and let cook until the chicken releases its juice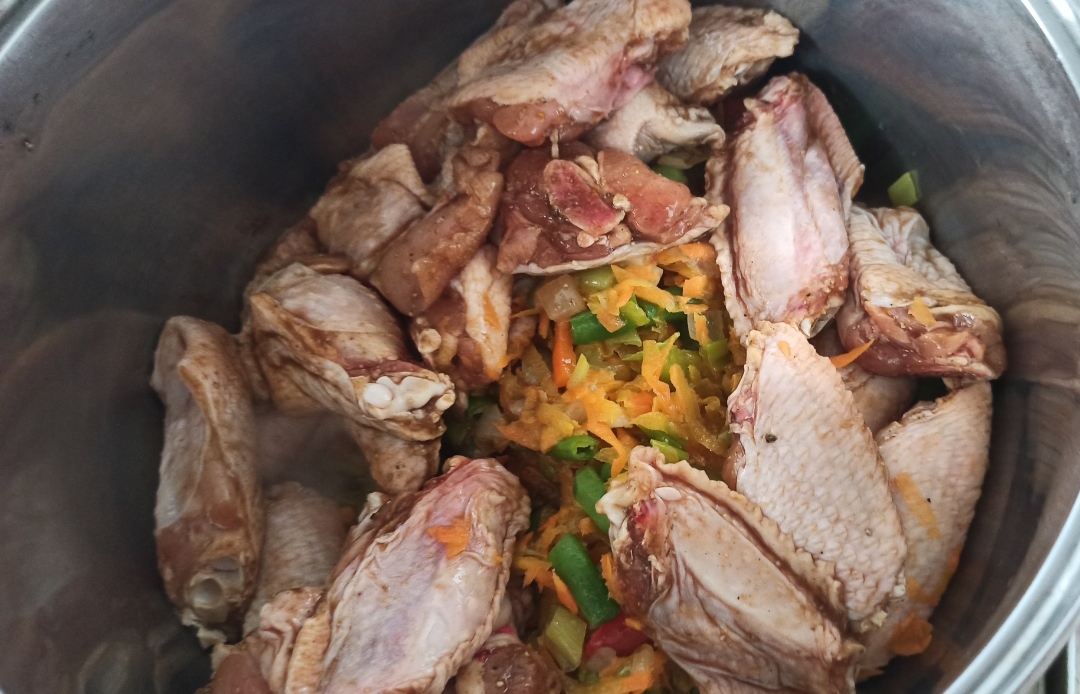 Una vez el pollo soltó su jugo vamos a agregar 2 tazas de arroz
Once the chicken has released its juice we are going to add 2 cups of rice
Después de esto, yo agrego un poco de especie que le de color a mi arroz y mezclo
After this, I add a little red spice to add in my rice and mix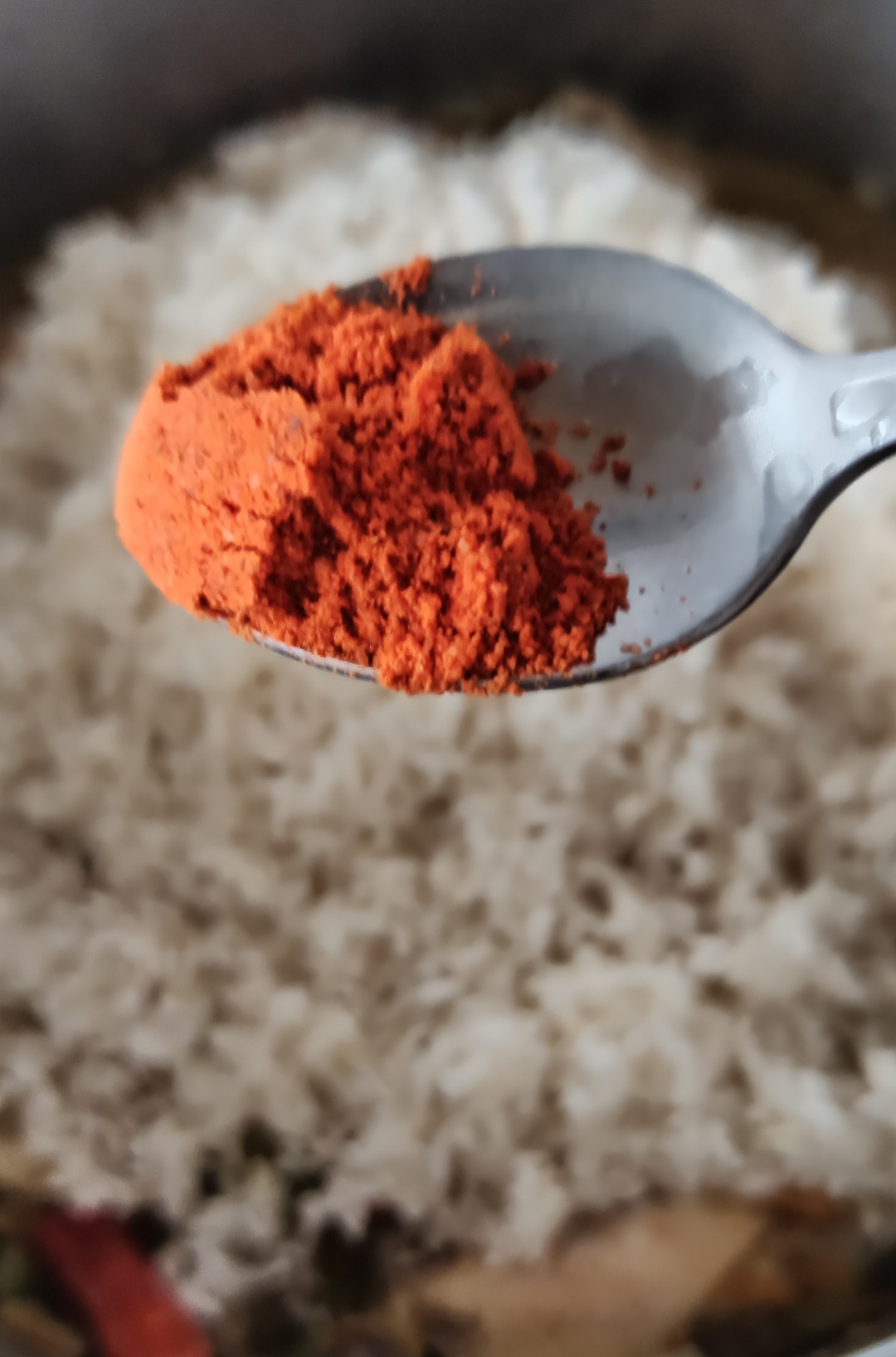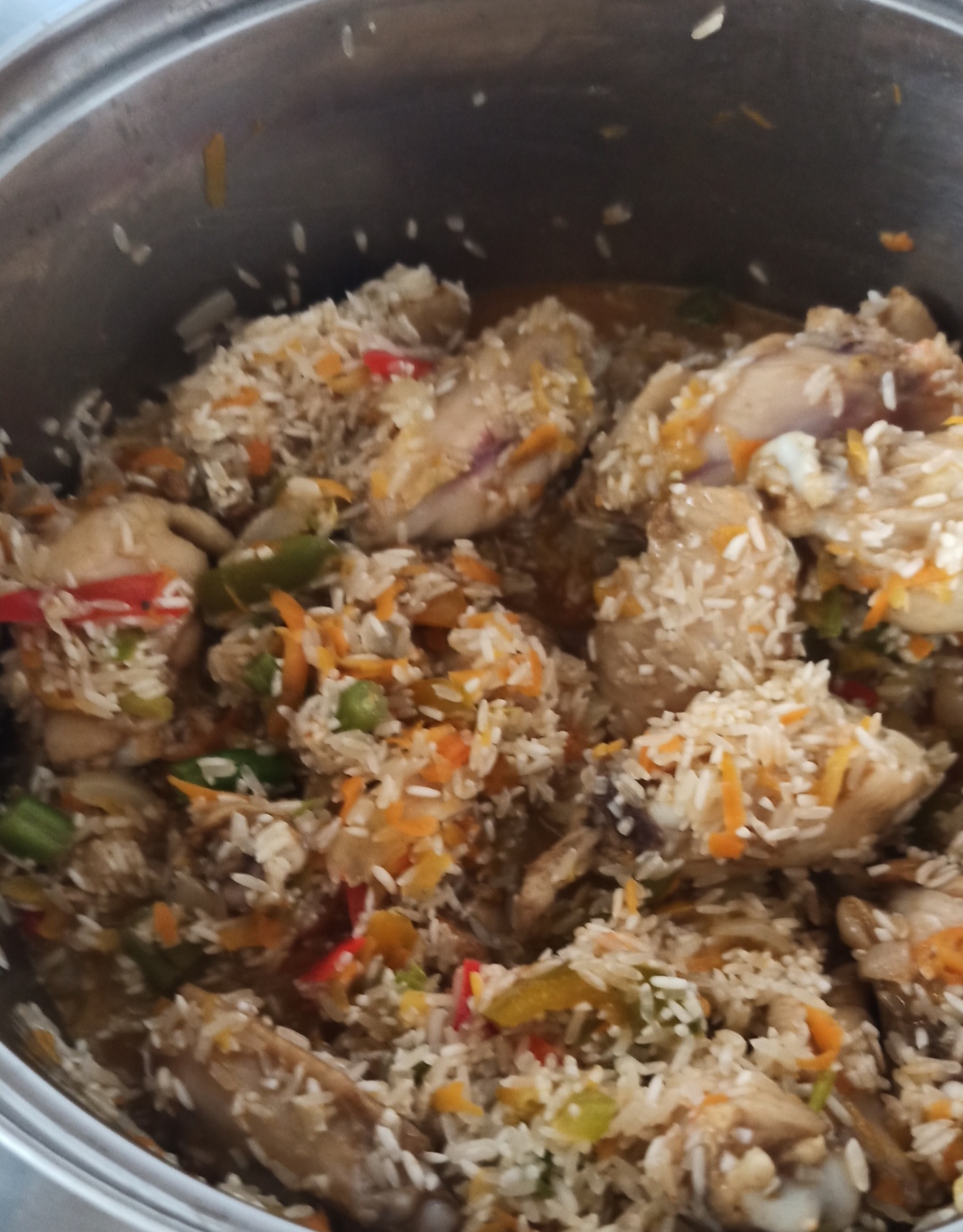 Por ultimo agregamos 3 tazas de agua. Yo agregué 3 tazas cuando en realidad quería agregar 4 pero, aún agregando 3 tazas de agua noté que fue mucha, entonces lo ideal es que agregemos agua hasta que cubra el arroz porque después no queda con la consistencia deseada.
Finally we add 3 cups of water. I added 3 cups when I really wanted to add 4 but, even adding 3 cups of water I noticed that it was a lot, so the ideal is that we add water until it covers the rice because afterwards it is not with the desired consistency.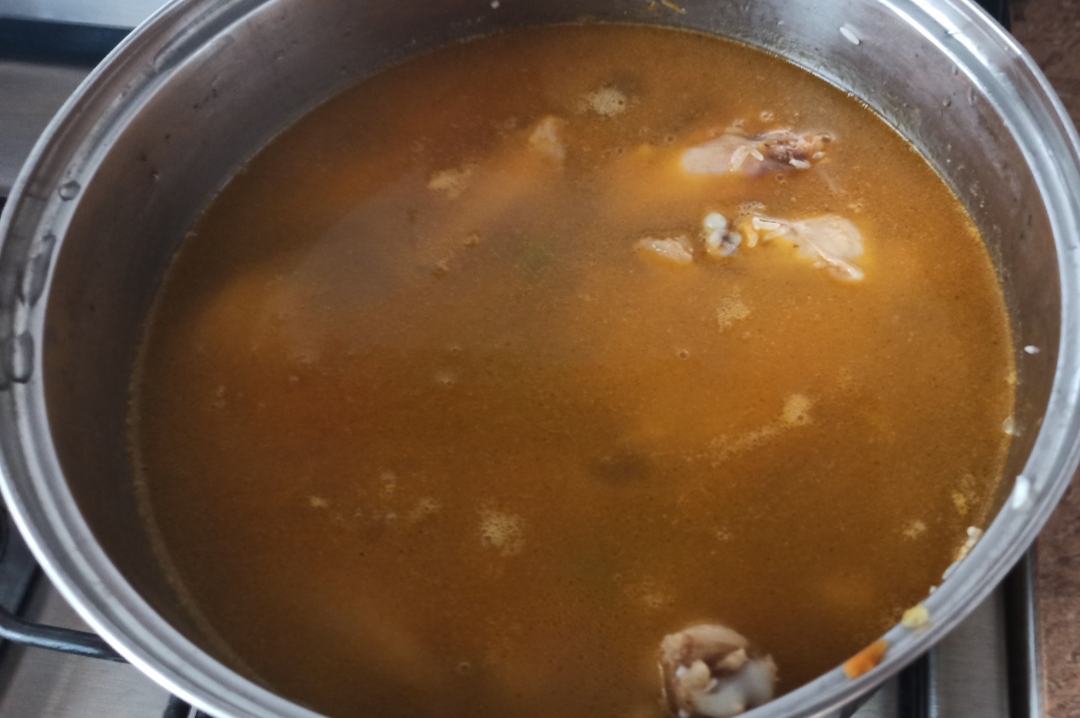 Esto lo dejaremos cocinar a fuego medio hasta reducir el agua y luego terminar la cocción a fuego lento. En mi caso no me quedó con la consistencia que deseaba en esta ocasión porque al parecer fue mucha agua pero realmente estaba muy delicioso.
This we will let cook over medium heat until the water is reduced and then finish cooking over low heat. In my case it did not stay with the consistency that I wanted this time because apparently it was a lot of water but it was really very delicious.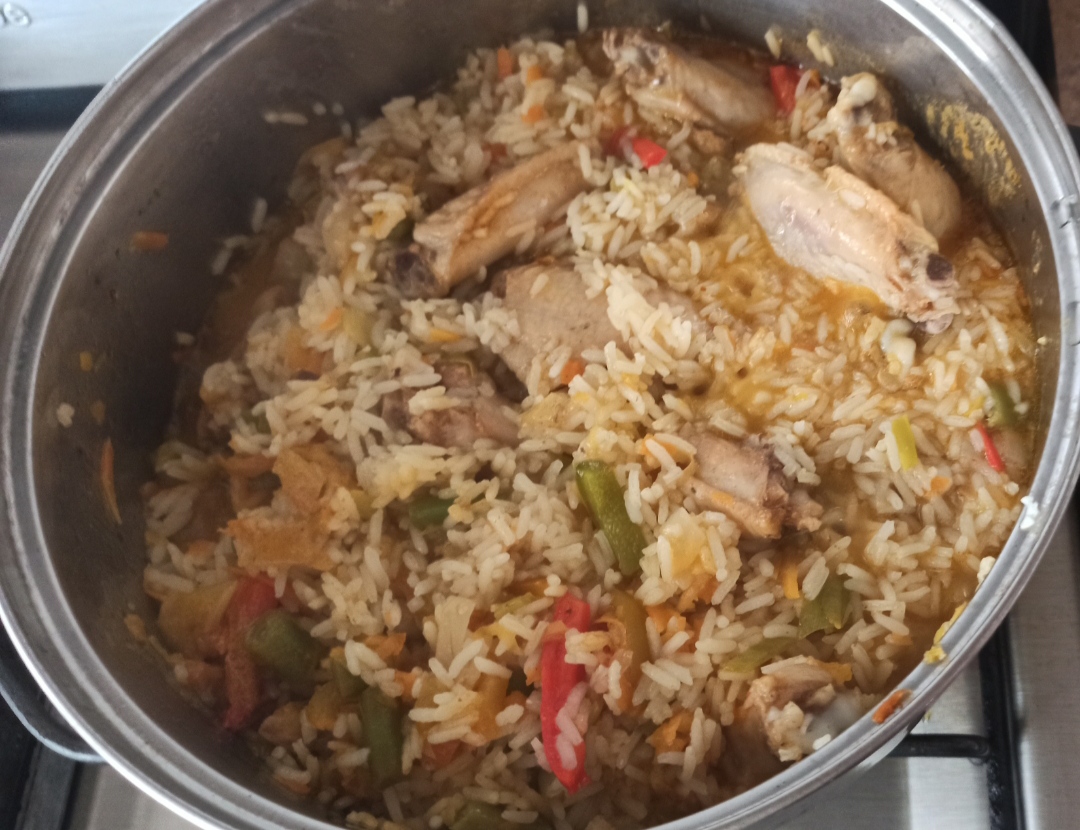 Y aquí lo tienen, arroz con pollo
And here you have it, chicken & rice.