Hi Hive Friends,
after some weeks I'm back here at Hive and in the Foodiesbeehive community;)
Today I would like to tell you about probably the most famous ice cream parlor in all of Essen, NRW. I've been there several times but it's always worth going there. Together I have made a bike tour after there with my parents. The ice cream parlor "Mörchens Eis" is located on the "Gormet Mile" of the Rü, on the Rüttenscheider street in the city district Rüttenscheid.
It took us about half an hour to get to Rüttenscheid by bike. The ice cream parlor is always gt visited, but we were lucky and still got free seats. I don't think it's the many different flavors the ice cream parlor has to offer, it's more the taste that makes it one of the most popular ice cream parlors in all of Essen.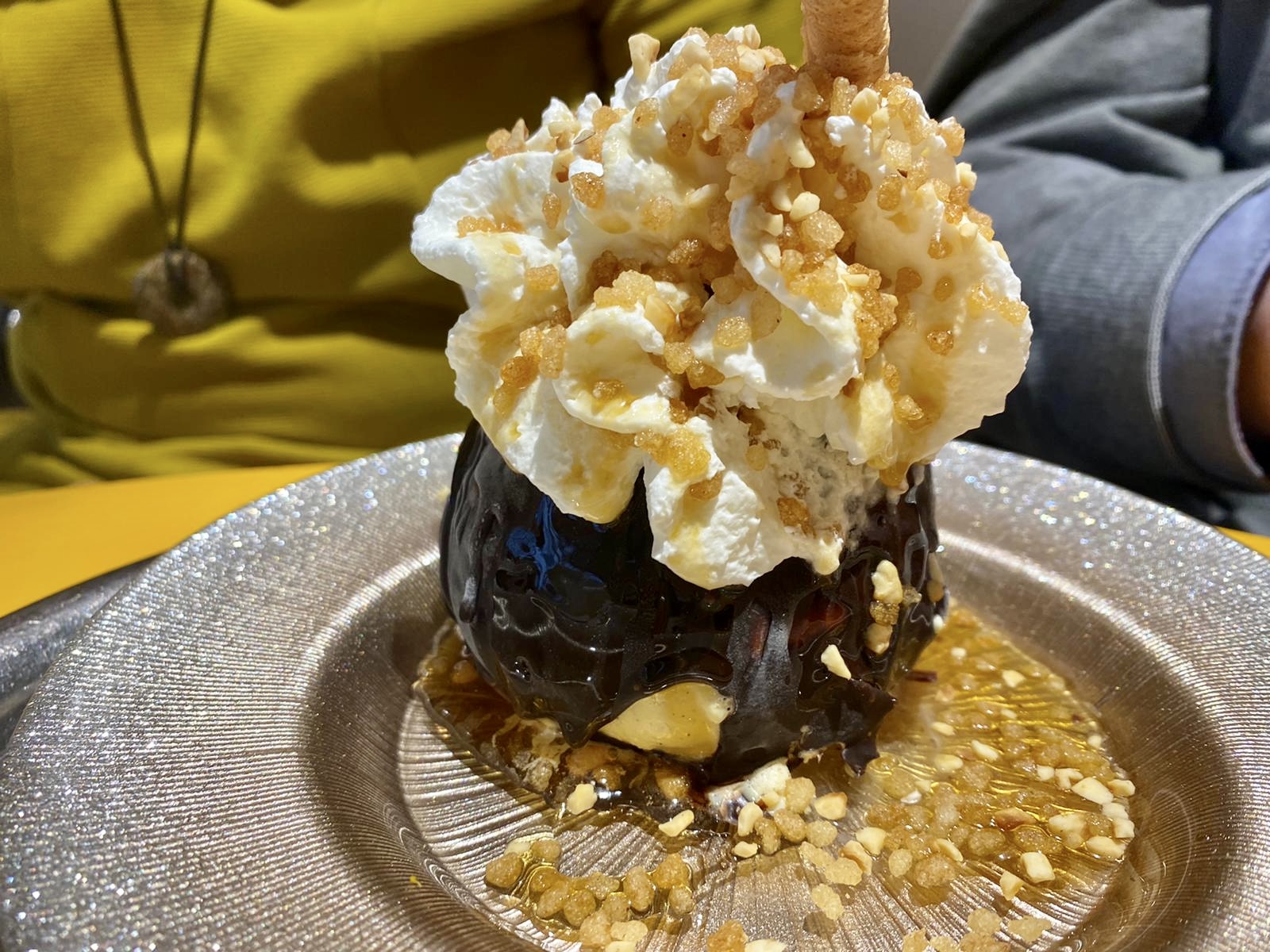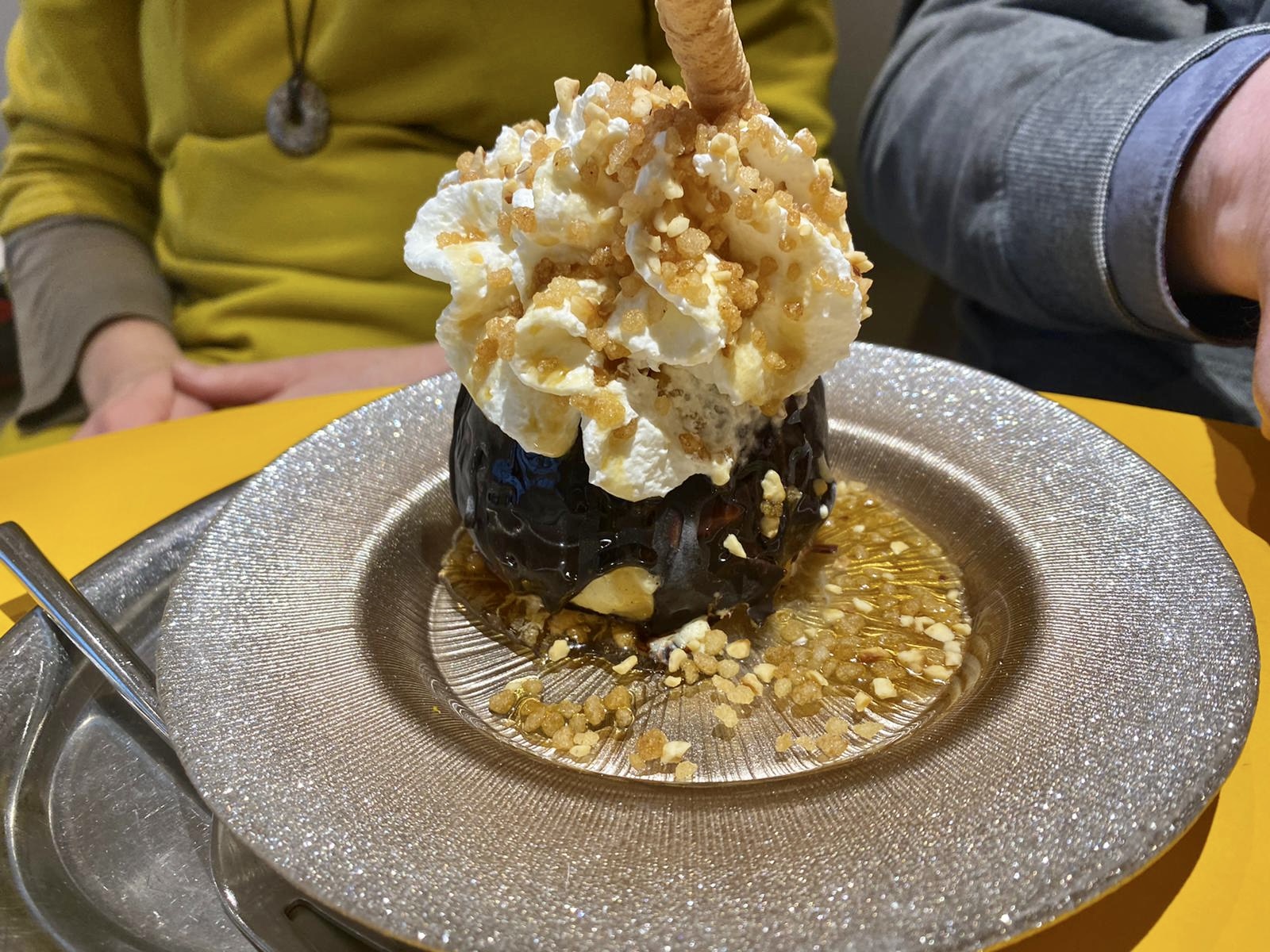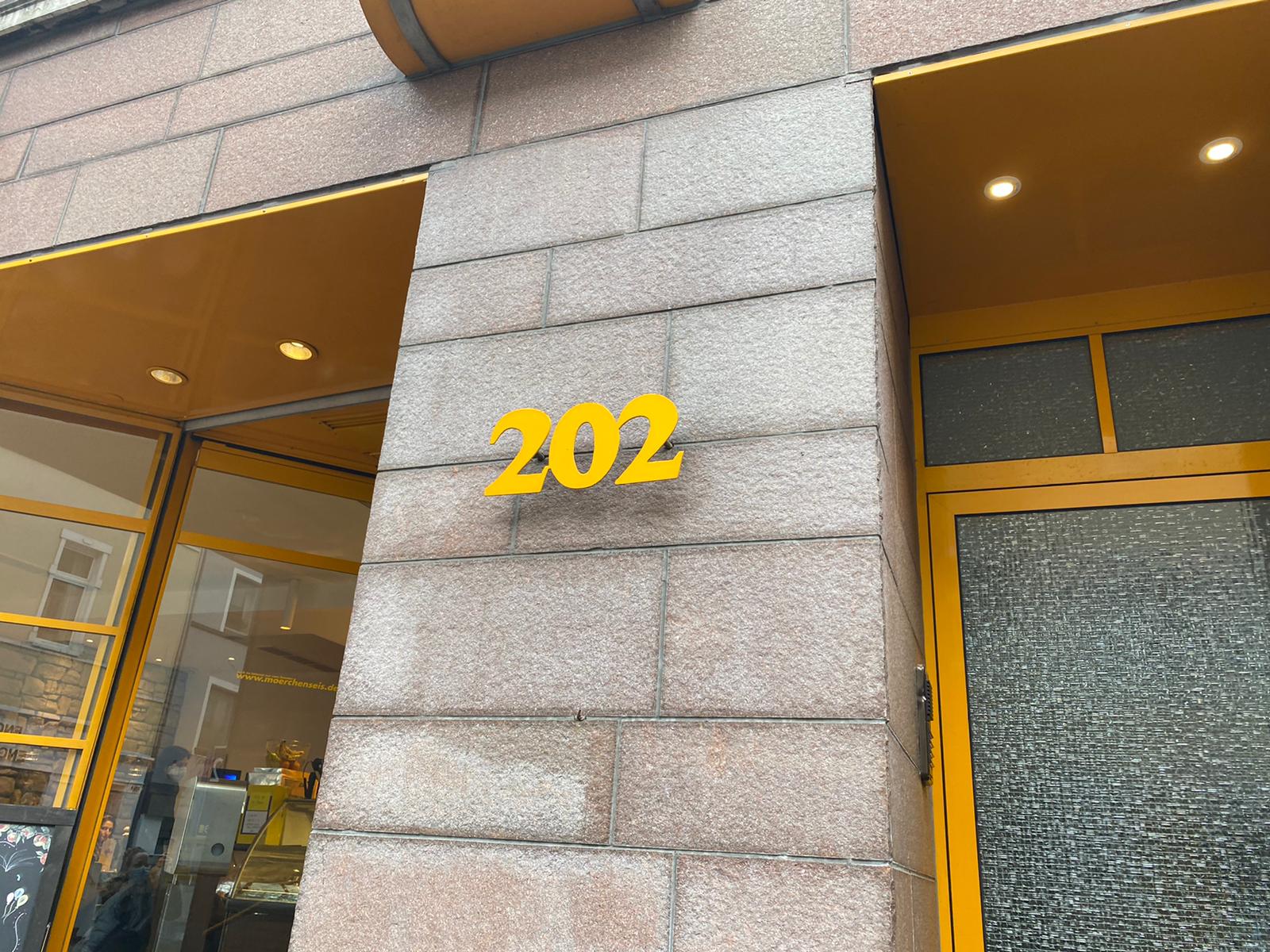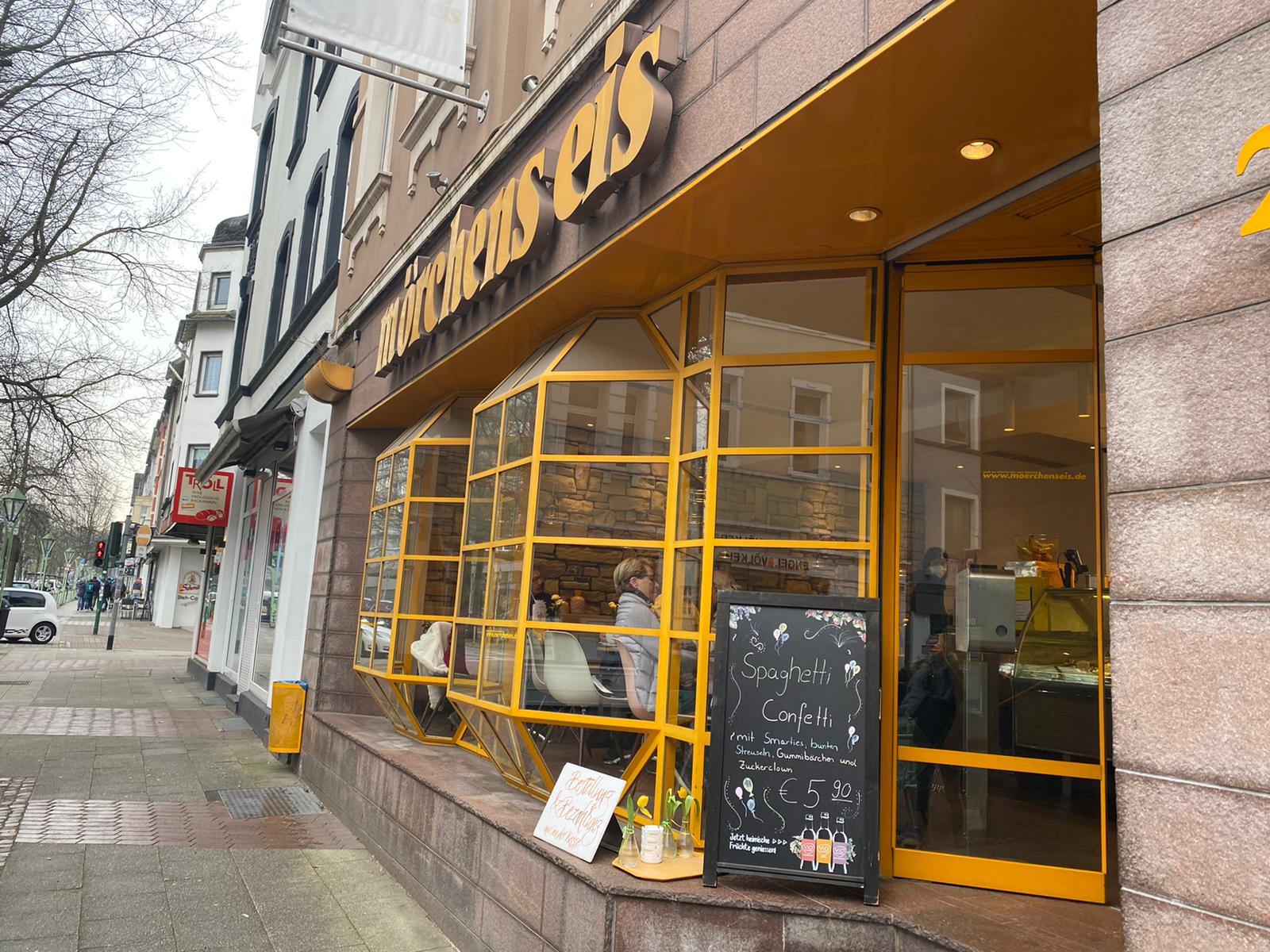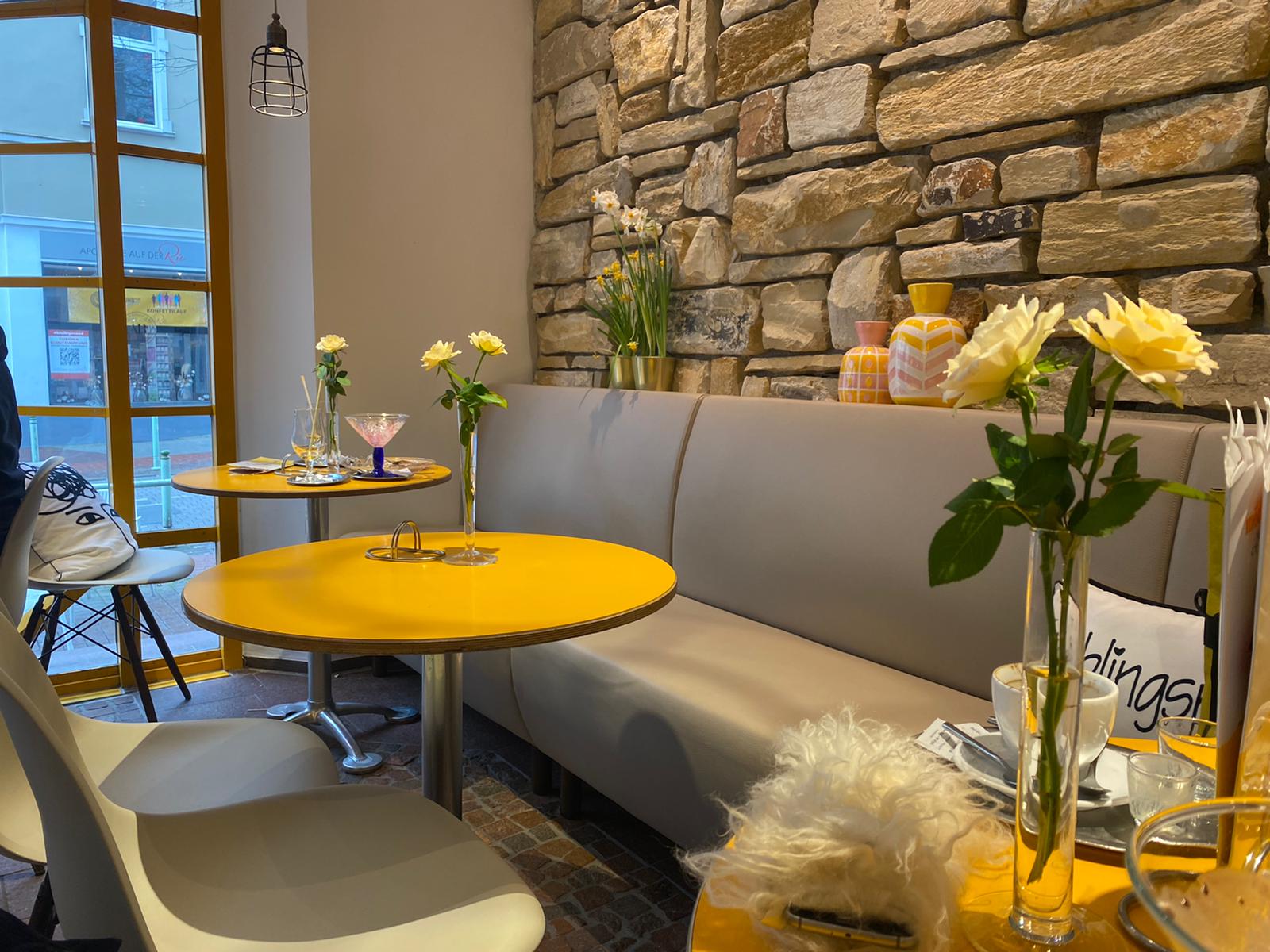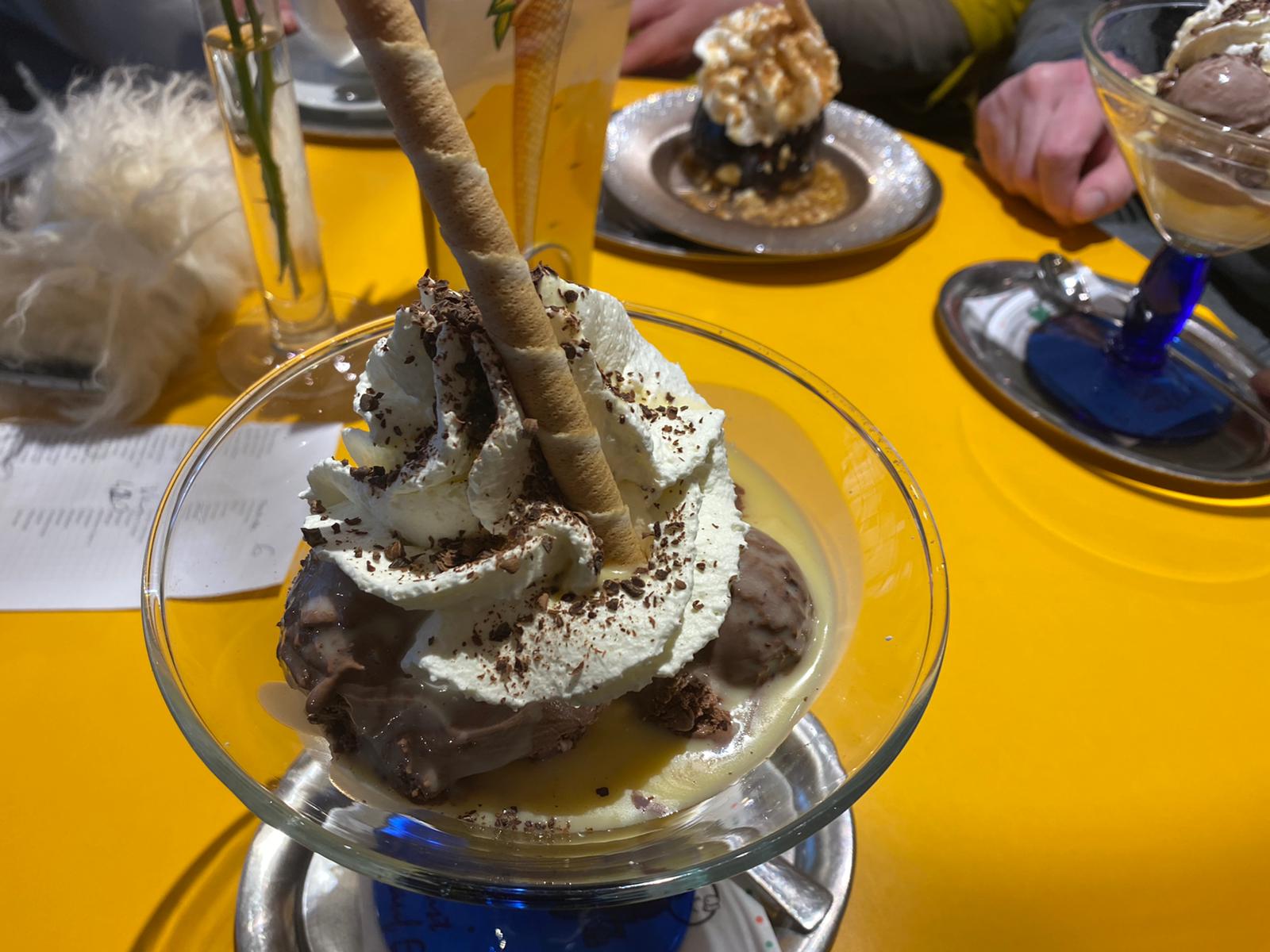 the chocolate dream, creamy vanilla ice cream with chocolate cream and cream topping, garnished with chocolate sprinkles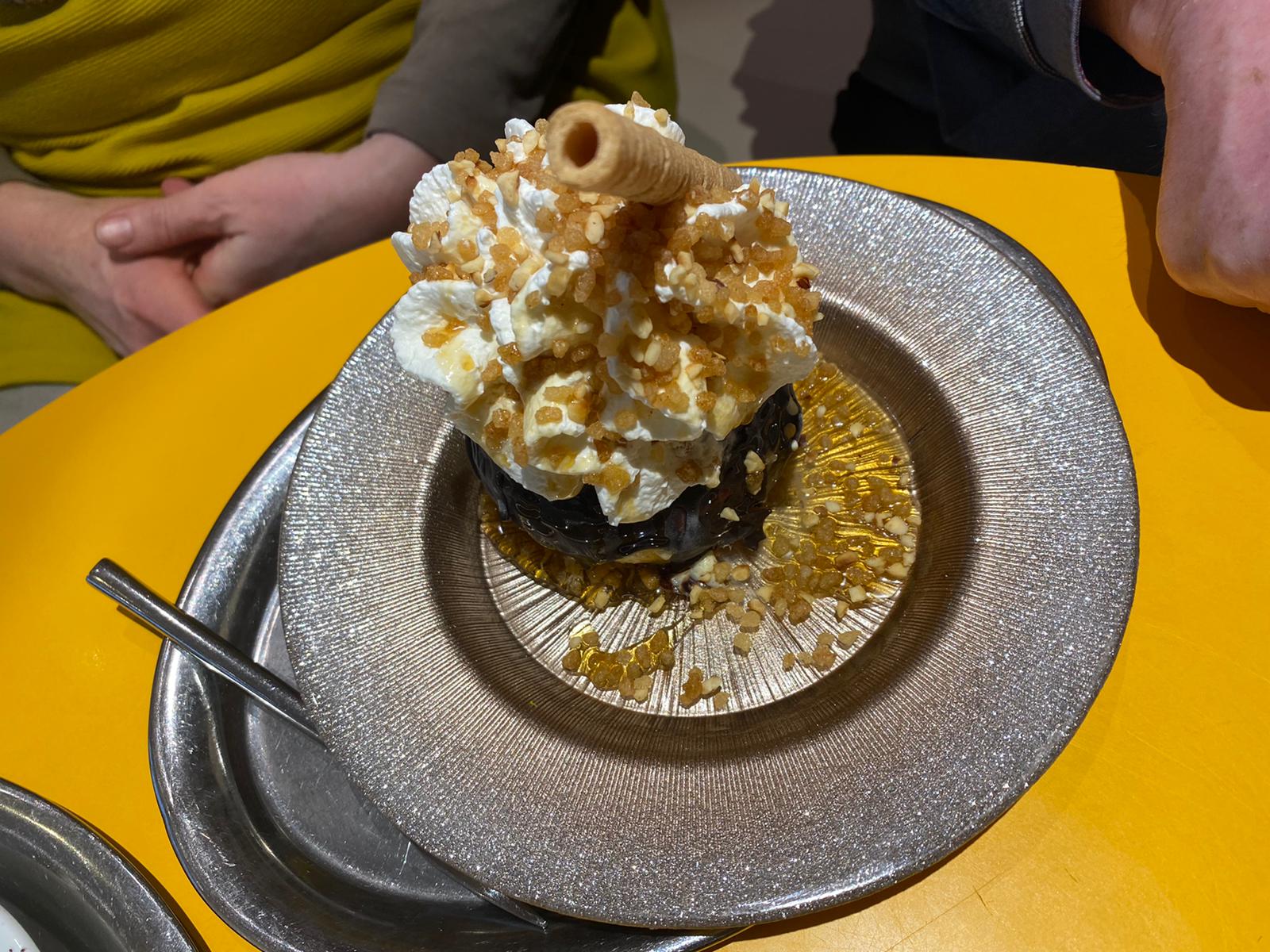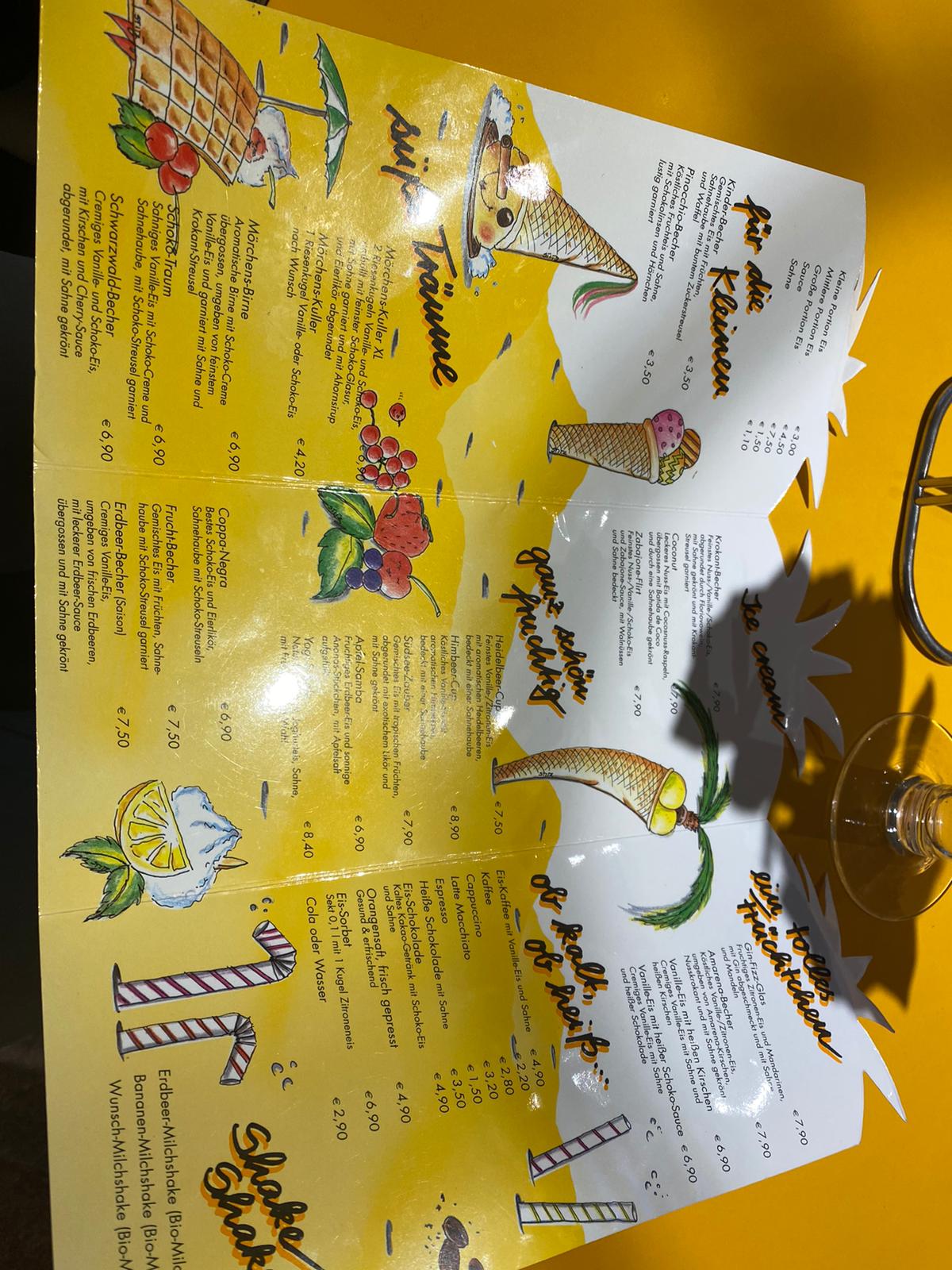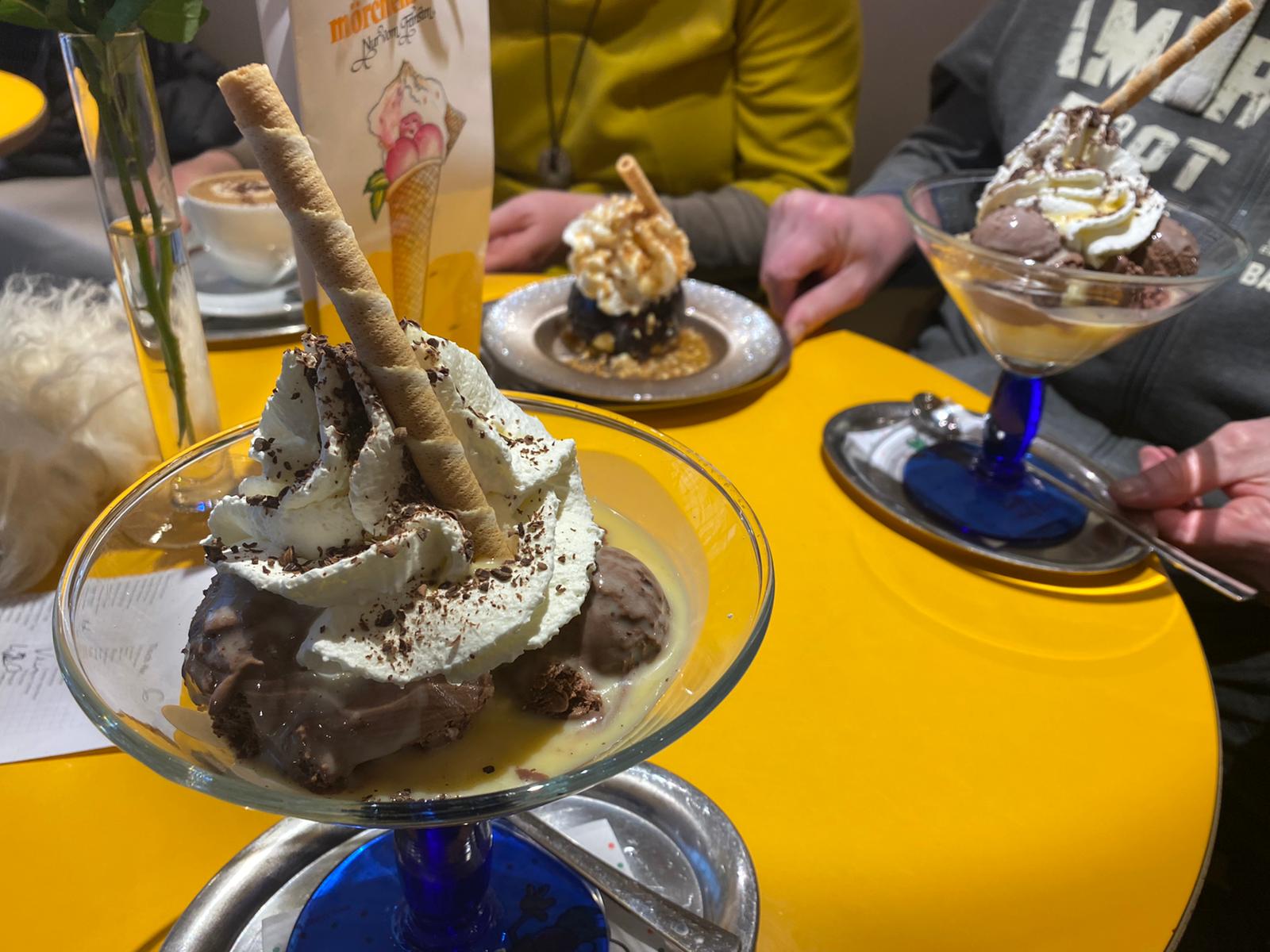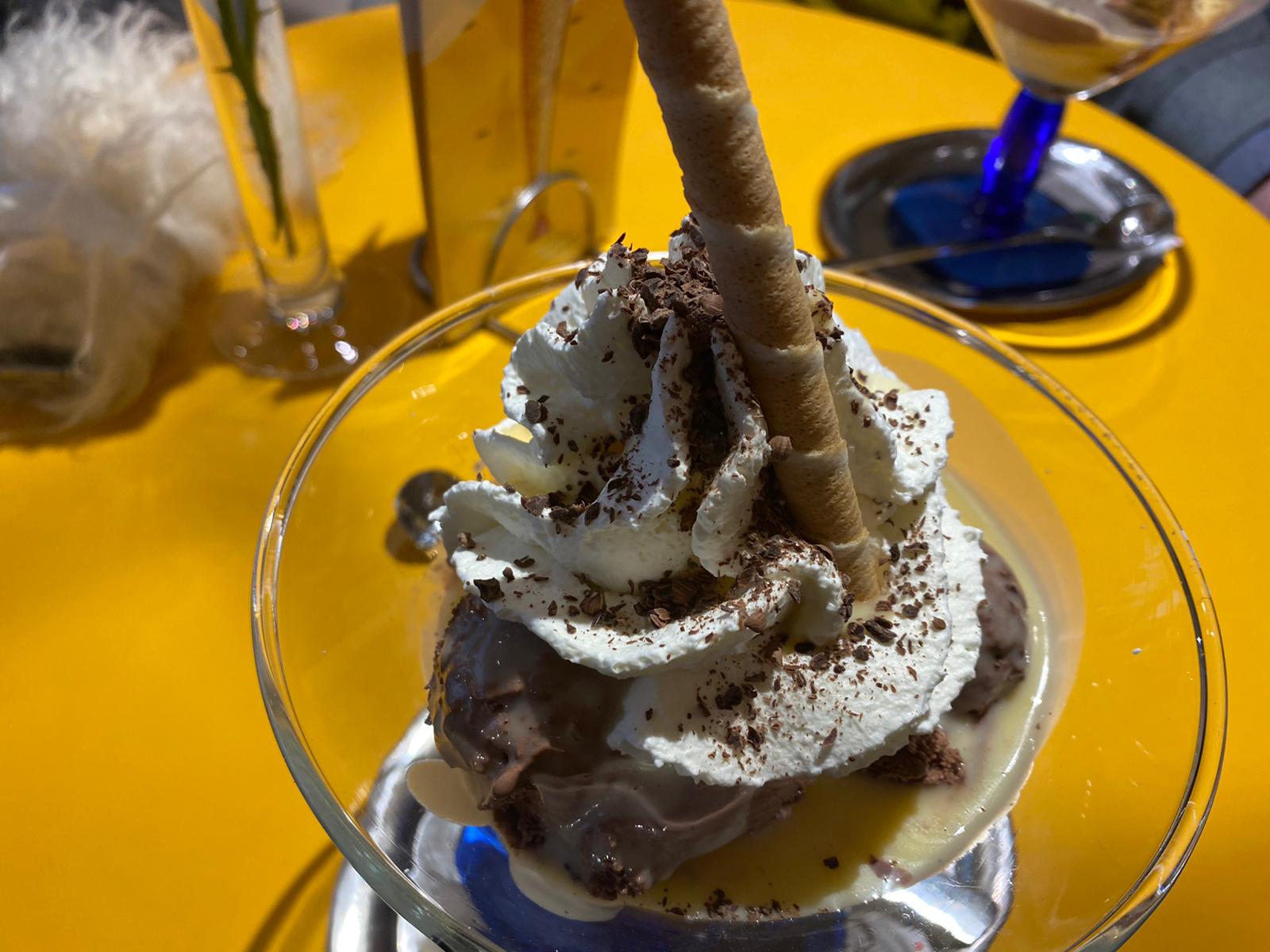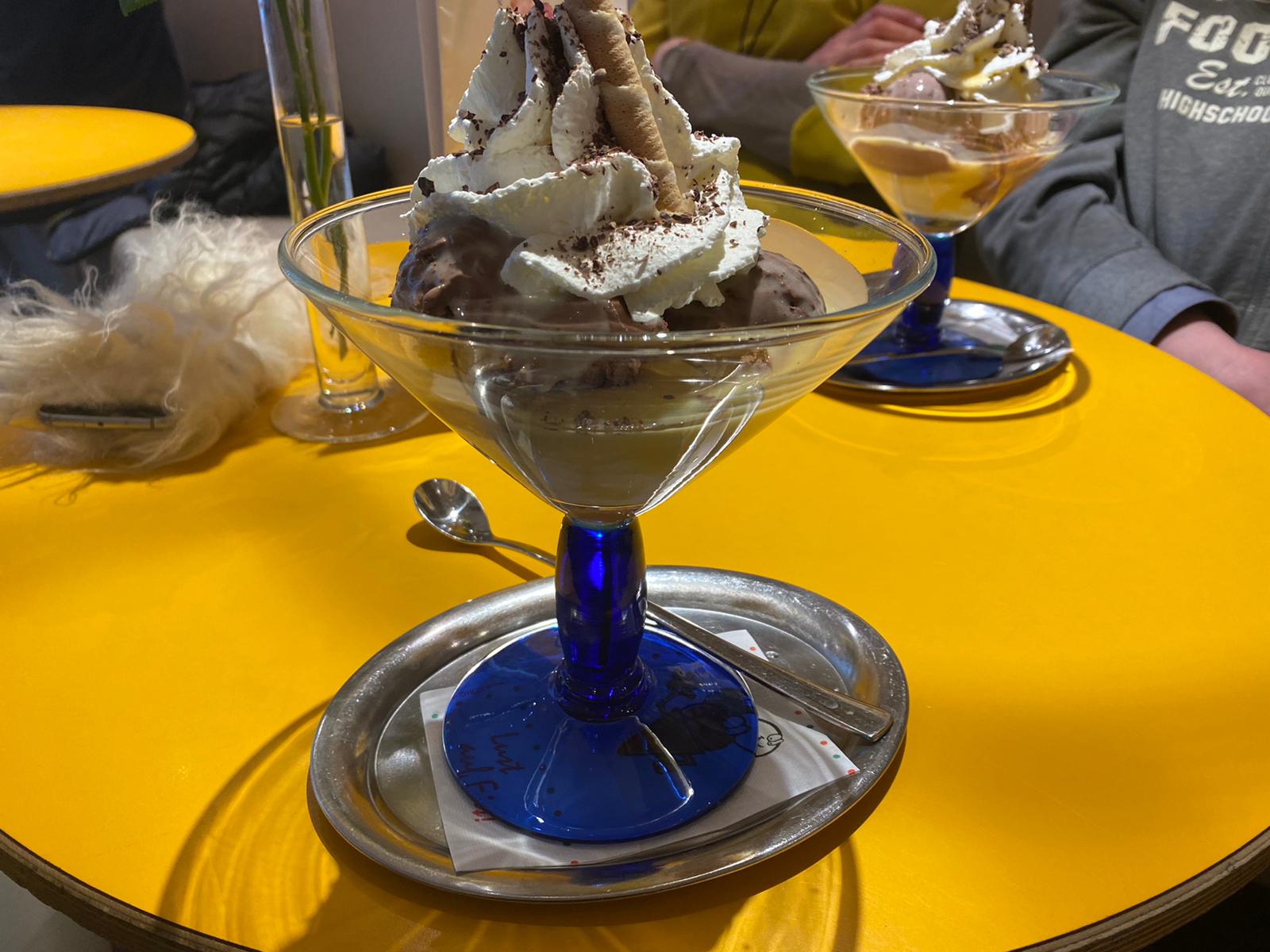 I ordered the chocolate dream, creamy vanilla ice cream with chocolate cream and cream topping, garnished with chocolate sprinkles. I always take chocolate ice cream, and you?;). My father ordered the same. Now I know where it comes from;)
My mother I had an ice cream, which was nciht on the map. The name I have unfortunately forgotten. It is what you can see on the very first photo. The ice cream was really very tasty. Highly recommended!
So, if you should ever be in Essen, try this ice cream parlor;)
See you next time!
Katrin