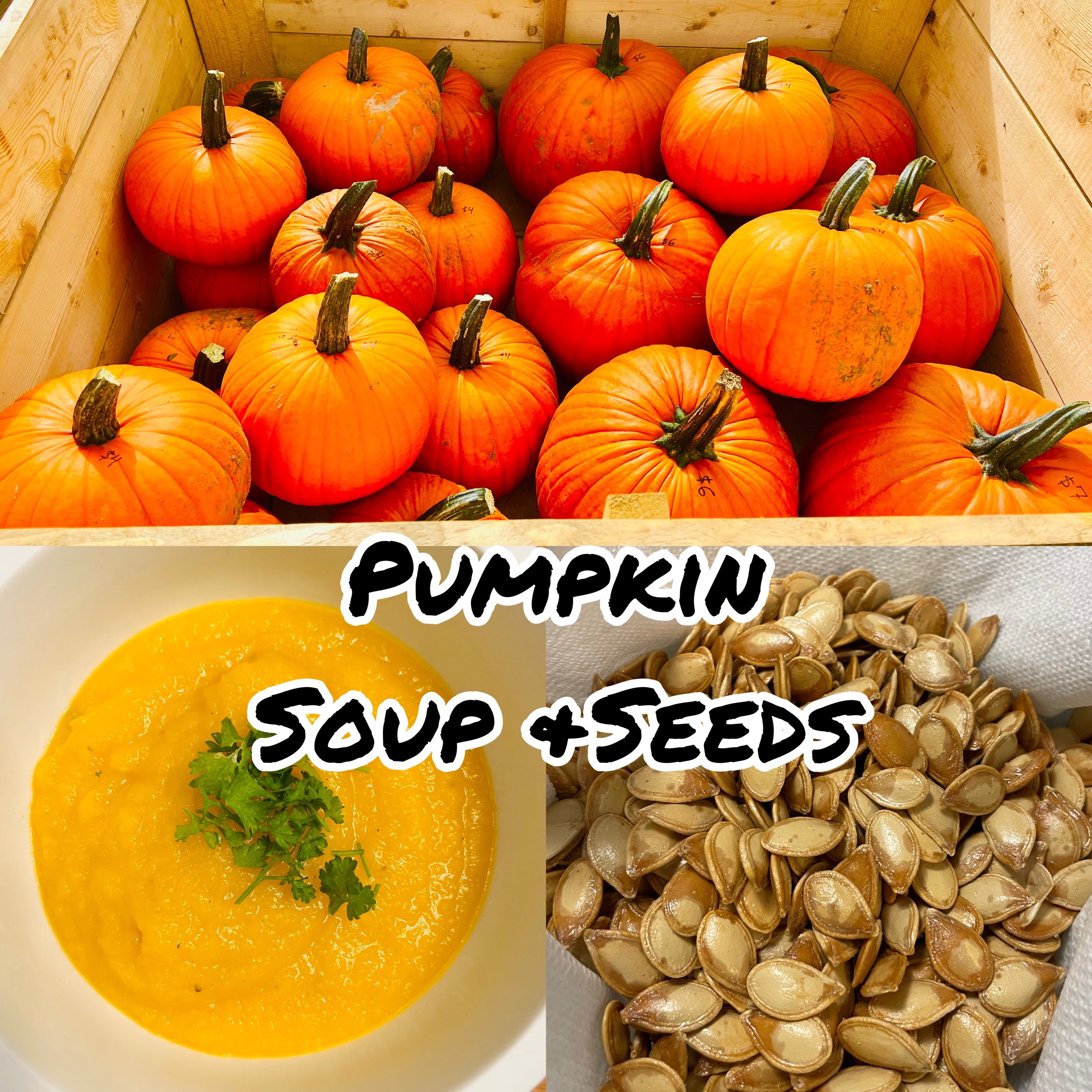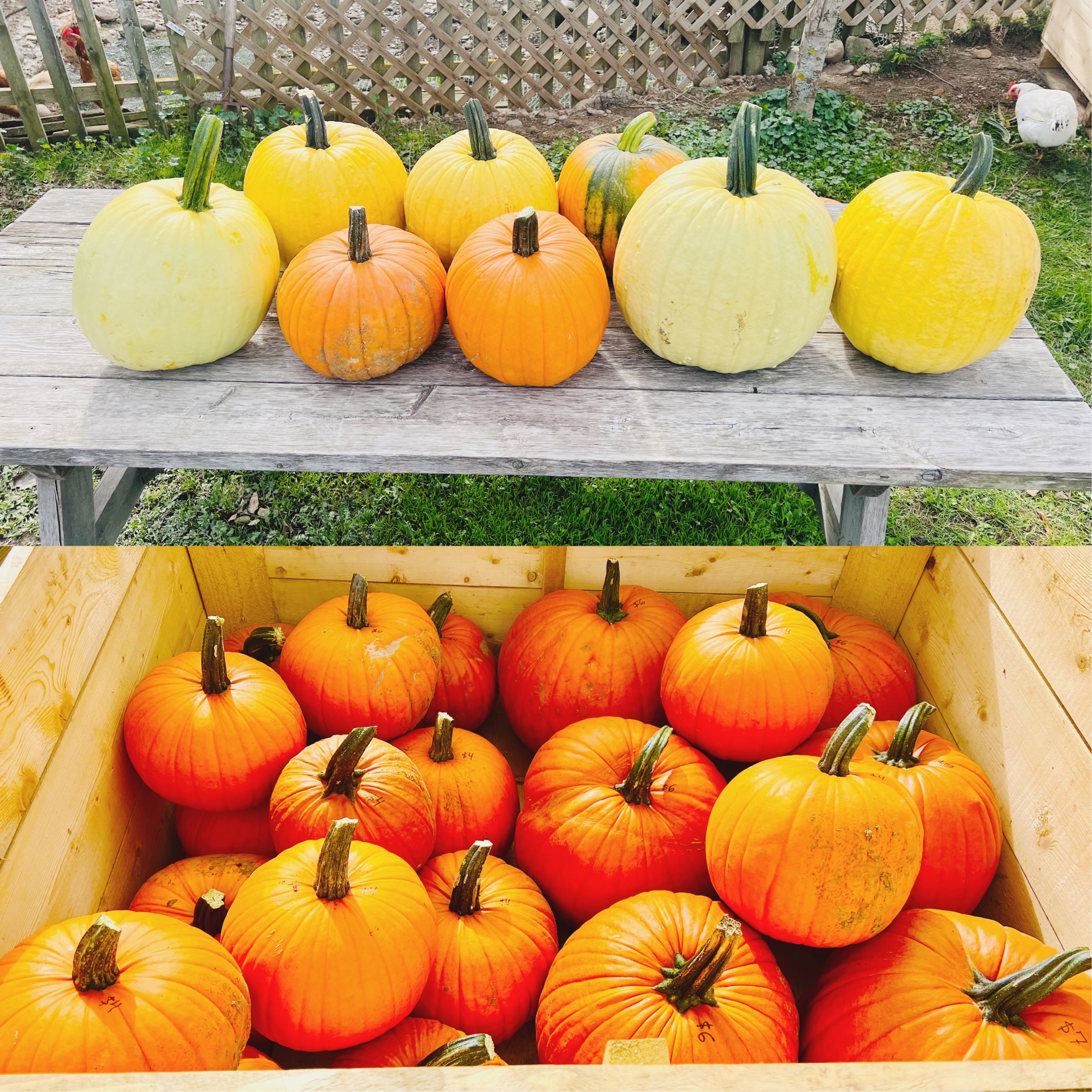 "Enjoy Eating Pumpkin Soup and Roasted Seeds"
I bought an orange pumpkin for Halloween but I didn't make a Jack-O-lantern this year. I got it from a local farmer's market. I prefer kabocha squash or butternut squash but I wanted to use an orange pumpkin this time. I was planning to make roasted pumpkin soup. My husband was planning to make roasted seeds.
It is a bit tricky to take the pumpkin seeds out because there are a lot guts and seeds inside of the pumpkin. For the pumpkin soup, I needed to roast it before making the soup. The roasted seeds were very delicious and I couldn't stop eating. Seeds are super nutritious.
Ingredients
Pumpkin soup
・Pumpkin 1
・Olive oil 2-3 tablespoons
・Parsley to taste
・Chicken stock 3-4 teaspoons
・Salt to taste for roasting pumpkin
・Salt and pepper to taste
・Butter 10-15g
・Milk 1-2 scoops
Cooking time is about 1 hour including the preparation time
Roasted pumpkin seeds
・Seeds- all seeds from the pumpkin
・Butter (or oil) to taste
・Salt to taste
The cooking time is about 50 minutes including the preparation time.
"パンプキンスープと種を食べる"
オレンジのパンプキンを購入しましたが、今年はジャック・オー・ランタンは作りませんでした。近所の農場マーケットから購入しました。わたしはかぼちゃやバターナッツスクワッシュの方が好みですが、今回は、オレンジのかぼちゃを使いたかったのです。ローストパンプキンスープを作ろうと考えていました。主人は種でローストシードを作ろうと考えていました。
たくさん中に詰まっているので、種を取り出すのはちょっとだけ厄介です。スープは作る前にローストしなければなりません。ローストシードはとっても栄養価が高くて、味も美味しいです。
材料
パンプキンスープ
・パンプキン 1個
・オリーブオイル 大さじ2〜3
・パセリ 少々
・コンソメ 小さじ3〜4
・塩 ロースト用 少々
・塩こしょう 少々
・バター 10〜15グラム
・牛乳 おたま1〜2
調理時間は準備時間を含めて約1時間。
パンプキン・ローストシード
・パンプキンから取り出した種すべて
・バターまたはオリーブオイル 適量
・塩 少々
調理時間は準備時間を含めて約50分。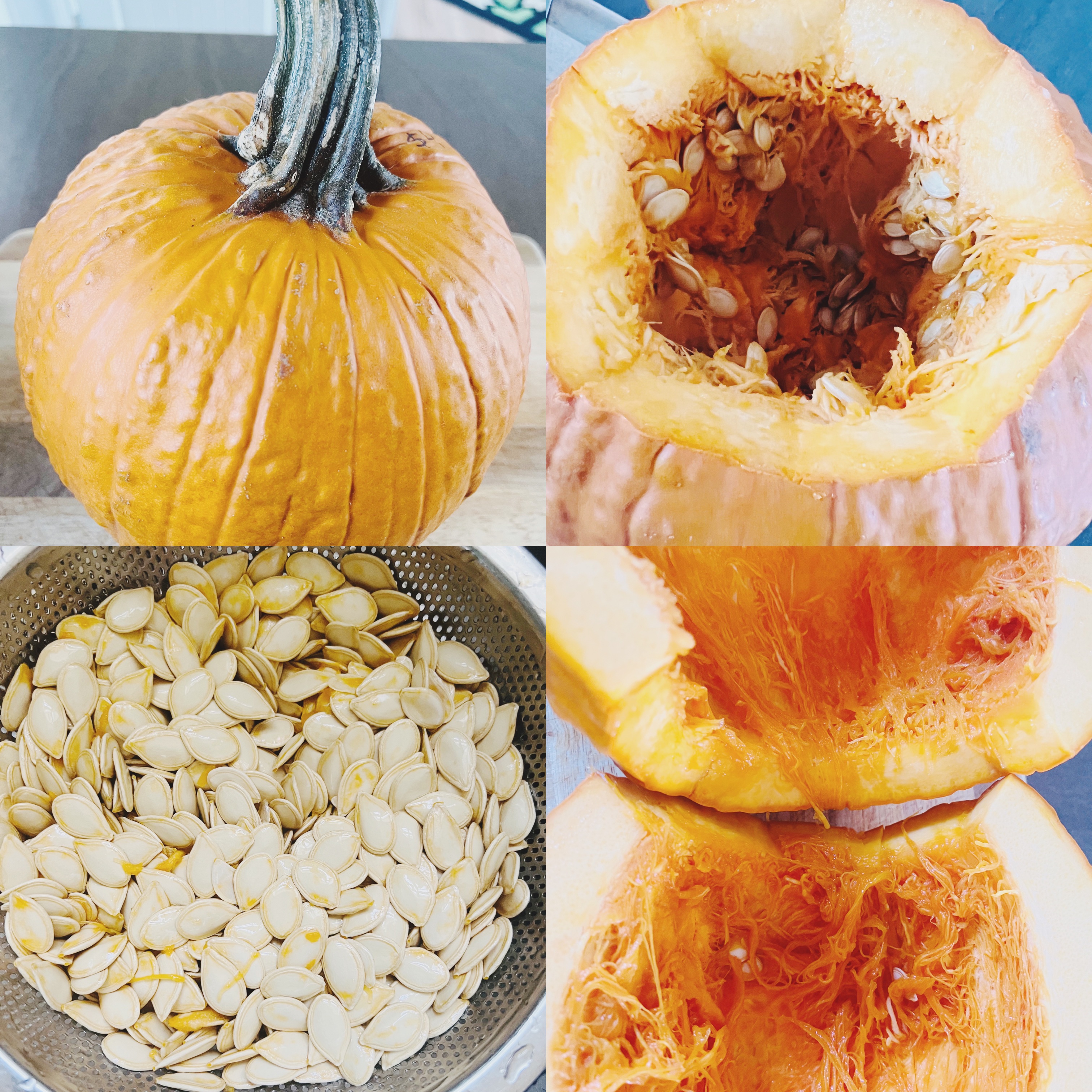 Cut the top of the pumpkin.
Take out all seeds and guts with a spoon.
Wash seeds and dry them.
Cut pumpkin into a few pieces.
1、パンプキンの上部を切る。
2、中の種などを全部取り除く。
3、種を洗って干しておく。
4、パンプキンを適度な大きさに切る。
Put the cut pumpkin on a pan.
Sprinkle some salt.
Pour olive oil.
Roast pumpkin for about 25-30 minutes at 400F.
1、切ったパンプキンをトレーにのせる。
2、塩をふりかける。
3、オリーブオイルをかける。
4、約200度のオーブンで約25〜30分焼く。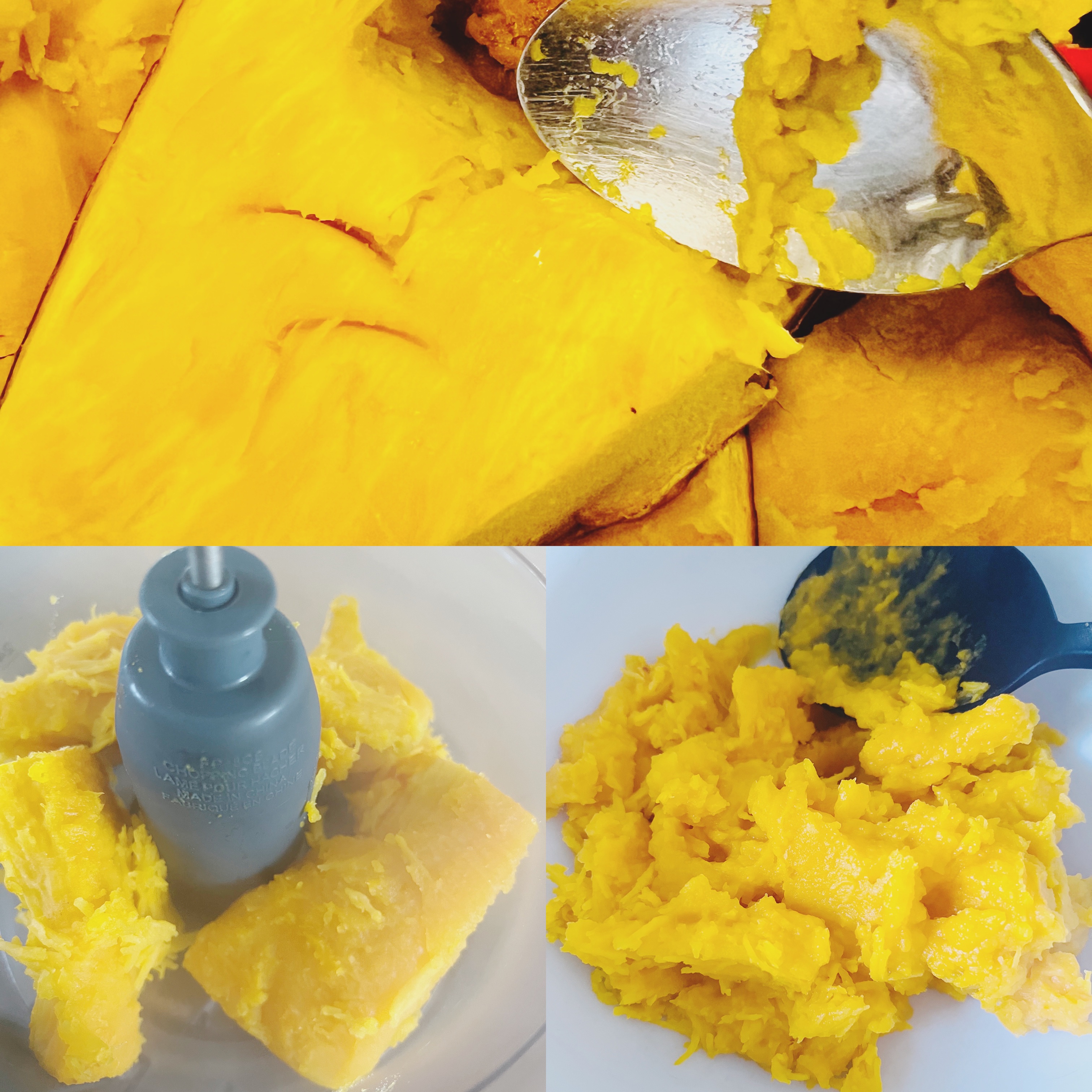 After roasting, scoop the pumpkin out with a spoon.
Use a mixer to make a puree.
Add water if there is less juice.
1、ローストしたら、スプーンでパンプキンをすくいとる。
2、ミキサーにかけてピュレを作る。
もし水分が足りなければ水を少し足す。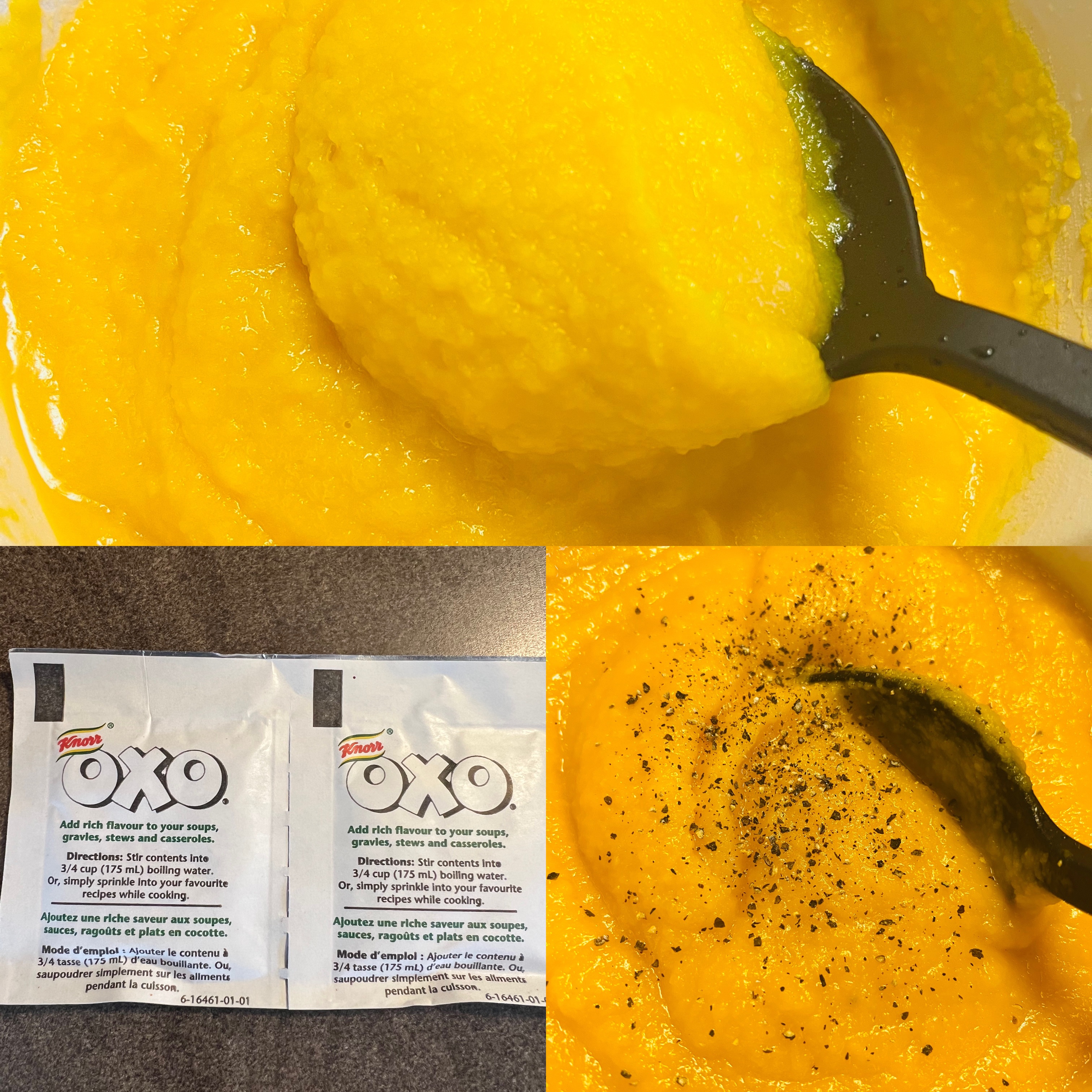 Put the puree in a pot and heat it at medium heat.
Add milk.
Add chicken stock.
Add salt and pepper.
Add butter.
Heat it at low heat for a while.
1、ピュレを鍋に入れて中火にかける。
2、牛乳を加える。
3、コンソメを加える。
4、塩こしょうする。
5、バターを加える。
6、弱火でしばらく煮る。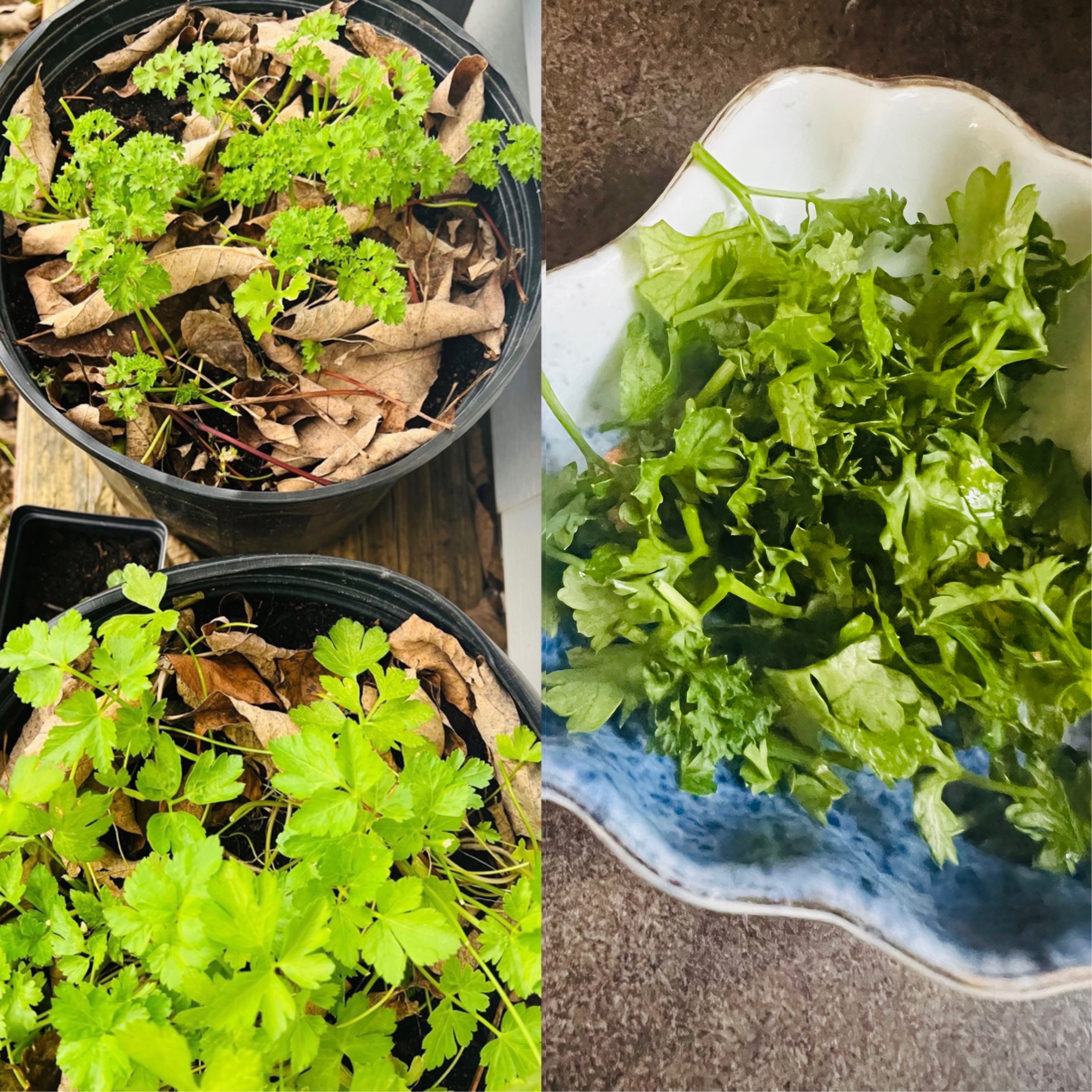 Cut parsley into small pieces.
パセリをみじん切りする。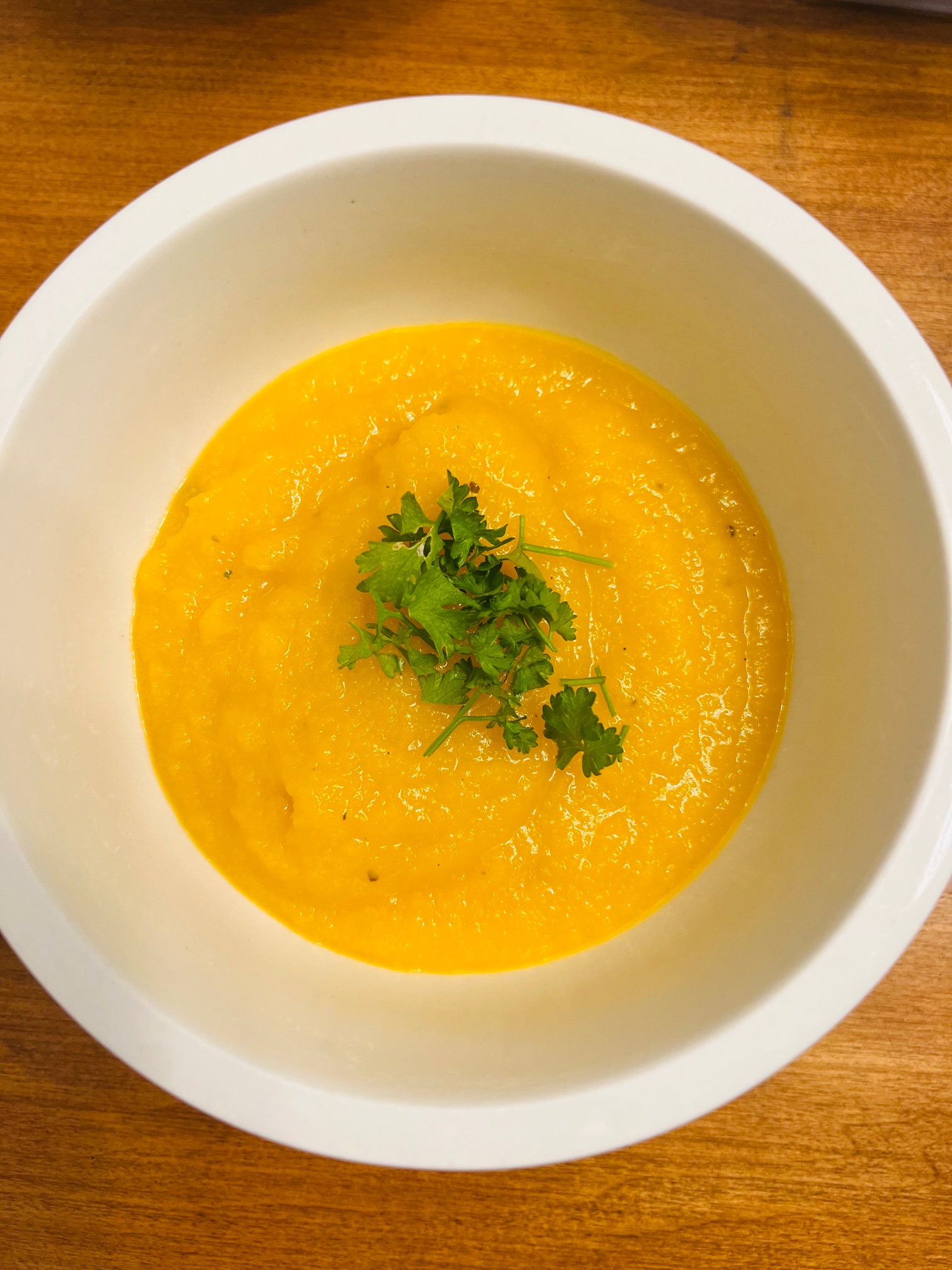 Done! It looks delicious.
出来上がり!おいしそうです。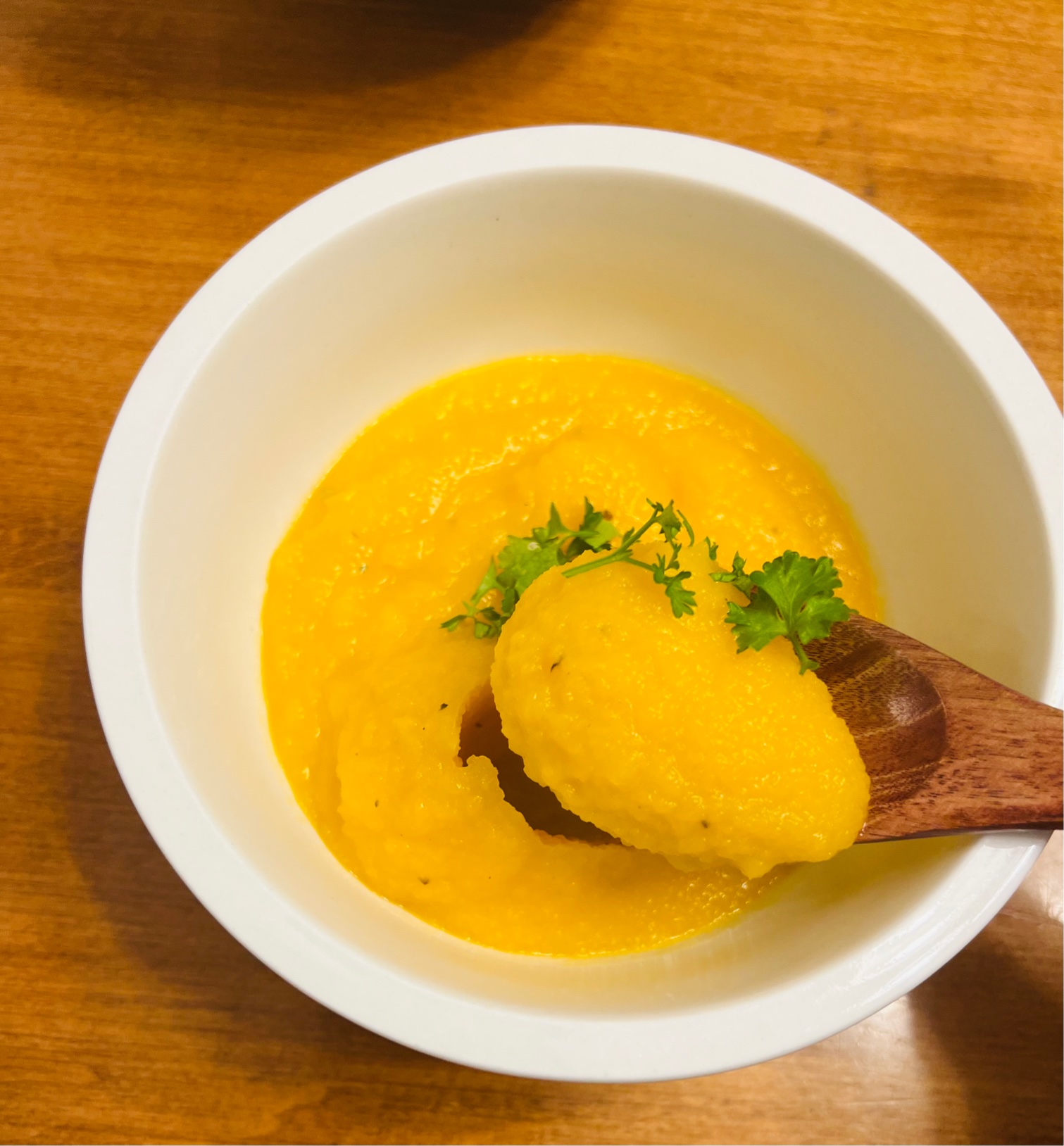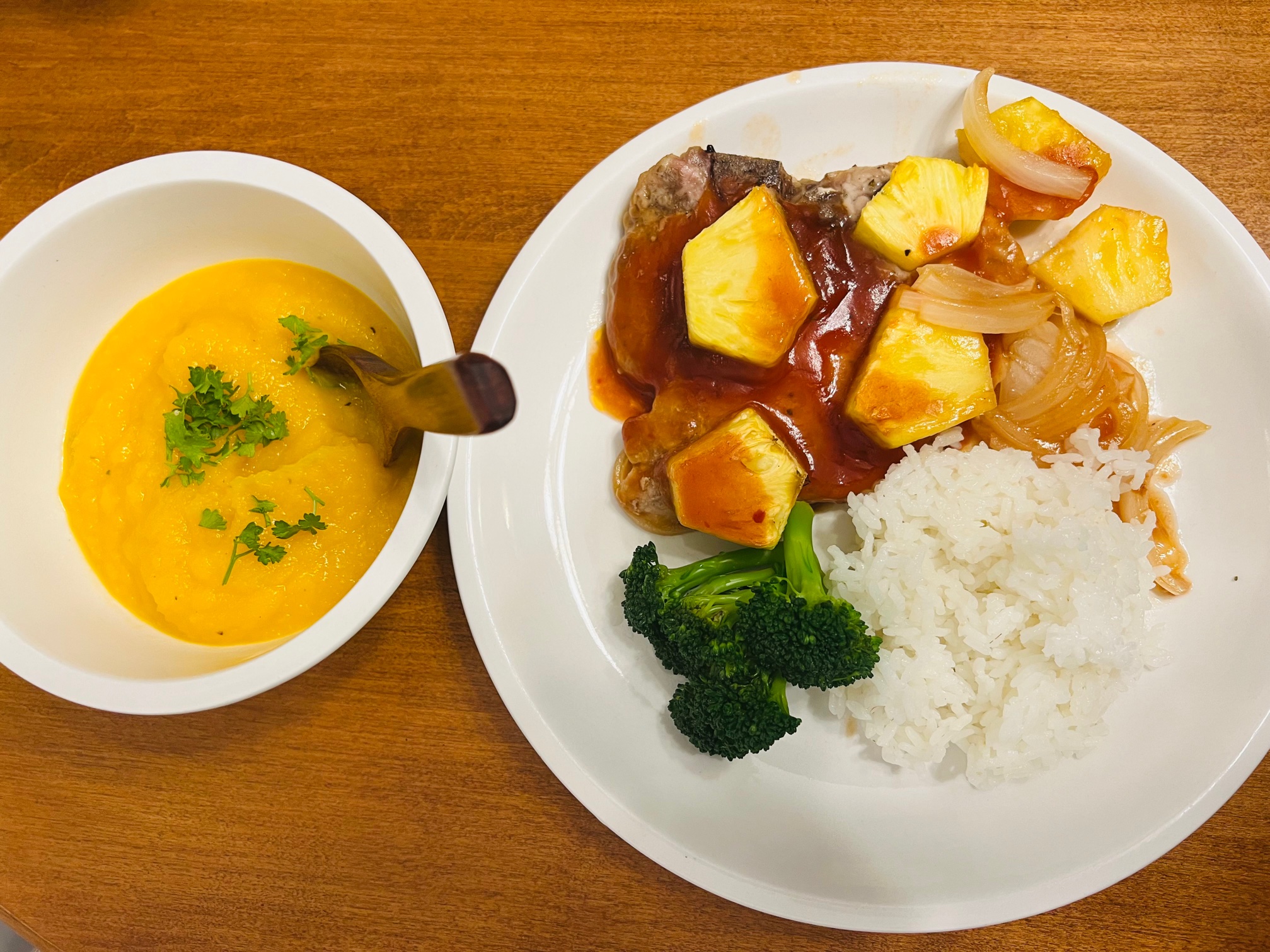 I had it with pineapple pork and rice.
豚肉とパイナップルの酢豚風とご飯と一緒にいただきました。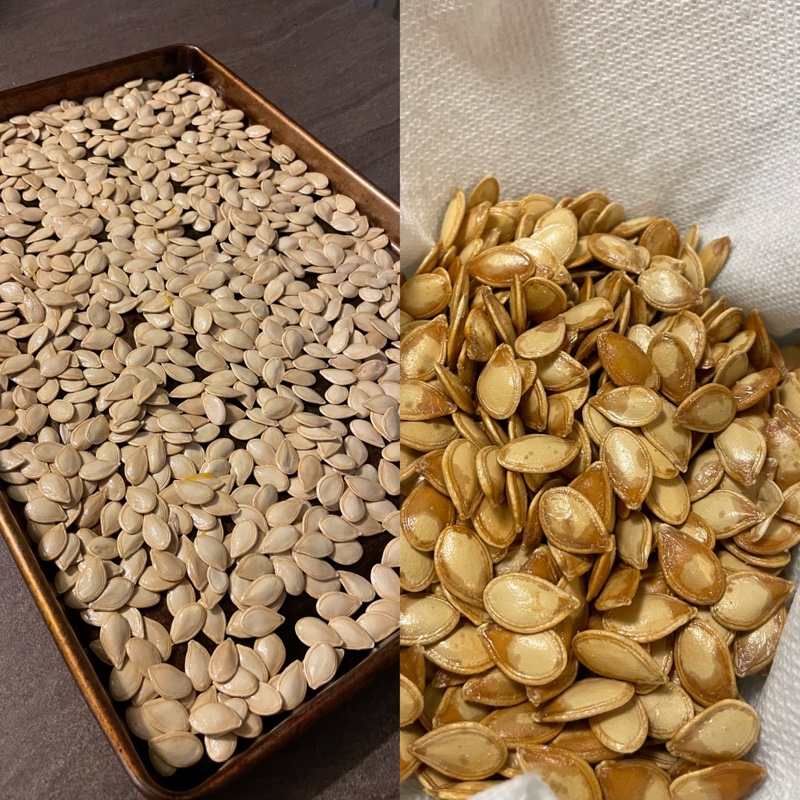 Put dried seeds on a pan.
Add butter or oil and salt.
Roast it at 300 F for 45 minutes, turning the seeds every 10-15 minutes.
1、乾かした種をト?トレイにならべる。
2、バターと塩を加える。
3、約148度で45分焼く。(10〜15分事に種を裏返す)
It is super savory and delicious.
とても香ばしくておいしいです。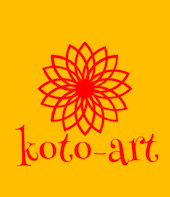 My Site: https://koto-art.wixsite.com/mysite-1/home