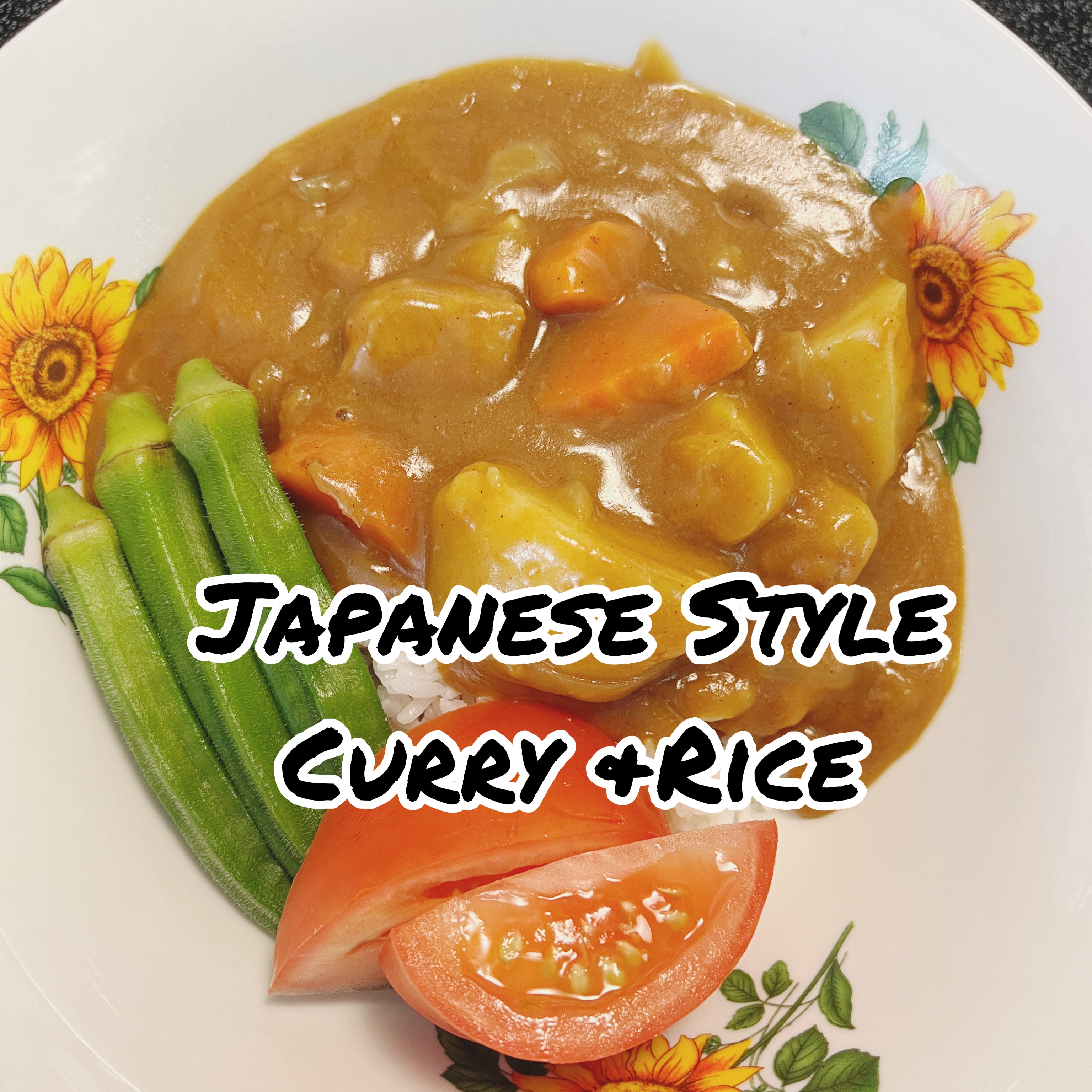 "Japanese-Style Curry and Rice"
Probably one of the most popular Japanese soul foods is curry and rice. I heard that the first curry in Japan was around the late 1870s. People called it "Rice Curry (ライスカレー) at that time. Japanese curry often uses roux. There is soup curry as well. Soup curry is originally from Sapporo, Japan. Anyway, curry and rice is huge in Japan. There are fast food curry and rice stores, restaurants, and cafes, you can even buy it at convenience stores.
I usually use curry spice when I make curry in Canada. I bought Japanese curry roux the other day when I went downtown. Then, I made classic Japanese-style curry and rice. It was nice! I used garlic which is part of my grandmother's recipe. Some use ground apples, and chocolate as secret ingredients.
"日本のカレーライス"
日本のおふくろの味はカレーライスだと思う人が多いのではないでしょうか。日本に初めてカレーが伝わったのは幕末の1870年代だそうで、ライスカレーと言っていたようです。日本のカレーはルーを使うのが主流です。札幌発祥のスープカレーも人気ですが、カレーライスはいつでも大人気です。カレーライスのファストフード、本格派カレーレストラン、カフェカレーはもちろん、コンビニでもカレーライスが買えます。
カナダでカレーを作るときはスパイスを使って作ります。先日街に用事があり出かけた時に、日本のカレールーを購入しました。懐かしのカレーライスを作りました。美味しかったです!祖母のレシピはニンニクを使うのですが、わたしもニンニクを入れて作りました。すりおろしたりんごやチョコレートを隠し味に使う人もいますね。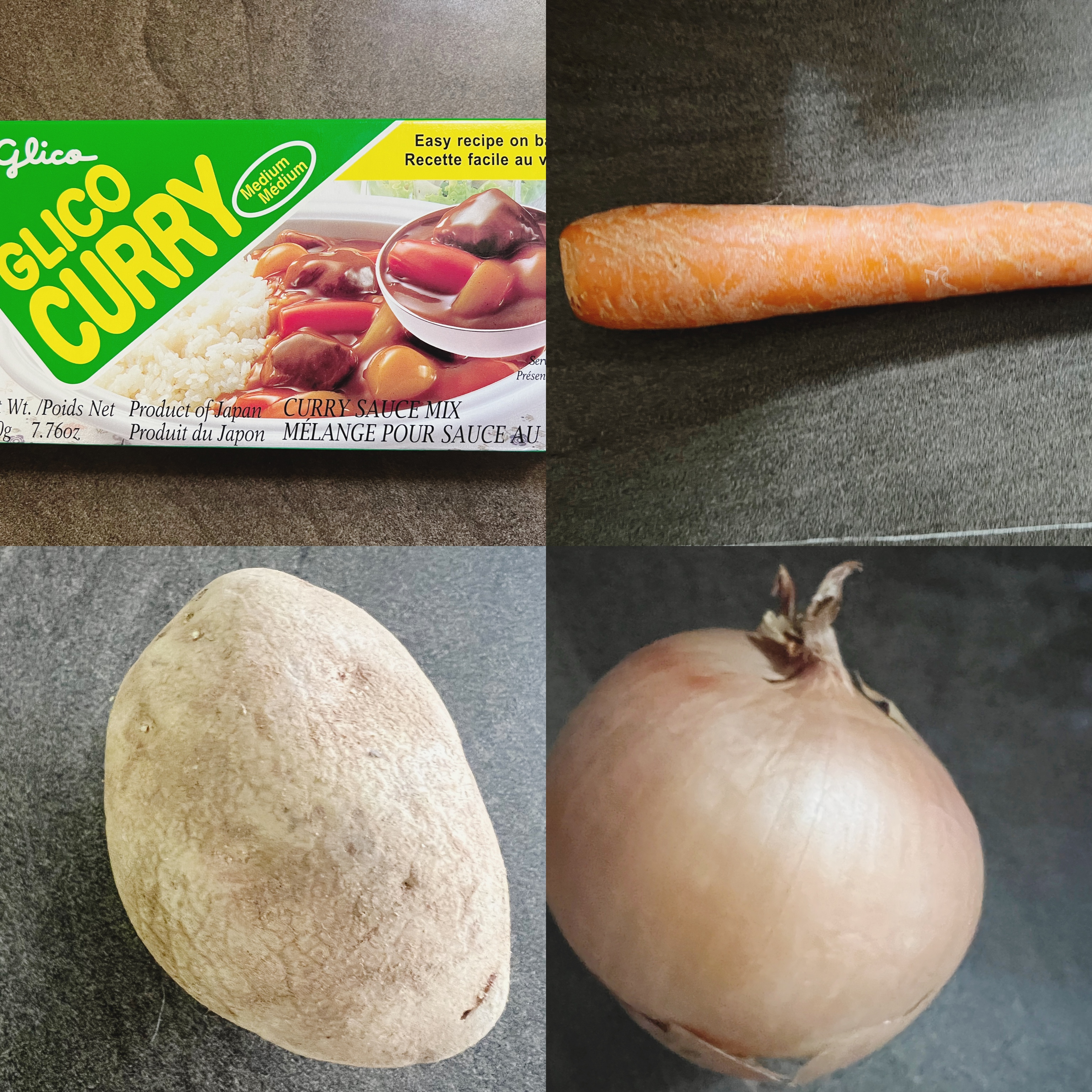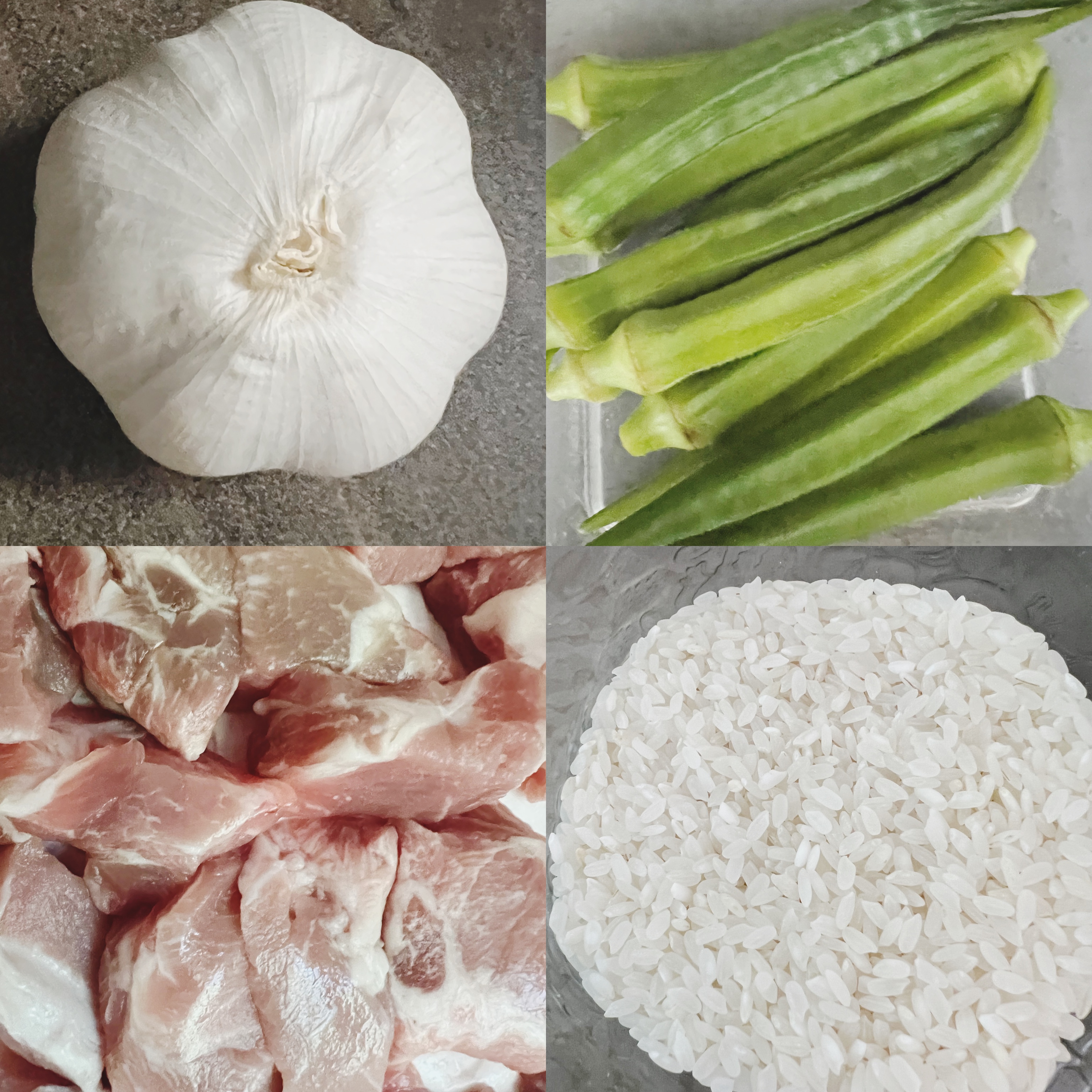 Ingredients
・Curry roux 1 pack (the package says for ten servings but I think 6-7 servings)
・Carrot 1
・Potatoes 4
・Onion 1
・Garlic 1 piece
・Pork 250-300g (beef, ground beef, ground pork, or chicken are also good)
・Water 1000cc
・Salt and pepper to taste
・Vegetable oil or olive oil 2 teaspoons
・Rice 2 cups for two people (cook it with a rice cooker or pot)
・Okra 6-8 toppings
・Tomatoes 1/2 toppings
Cooking time is about 30 minutes including the preparation time.
材料
・カレールー 1パック (パッケージには10皿分と書いてありますが、大体6皿分くらいです。)
・にんじん 1本
・じゃがいも 4個
・玉ねぎ 1個
・にんにく ひとかけ
・豚肉 250−300g (牛、牛ひき肉、豚ひき肉、鶏肉でもよい)
・水 1000cc
・塩こしょう 少々
・サラダ油またはオリーブオイル 小さじ2
・白米 2合 (2人分)(炊飯器や鍋でご飯を炊く)
・オクラ 6ー8本 トッピング
・トマト 1/ 2個 トッピング
調理時間は準備時間も含め約30分。
Wash potatoes.
Peel potatoes and take the eyes away. (You can leave skins if you like)
Cut into small pieces.
Soak in water for a while.
1、じゃがいもを洗う。
2、皮をむいてめをとる(皮が好きな方はむかなくてもうよい)
3、小さく切る。
4、しばらく水につけておく。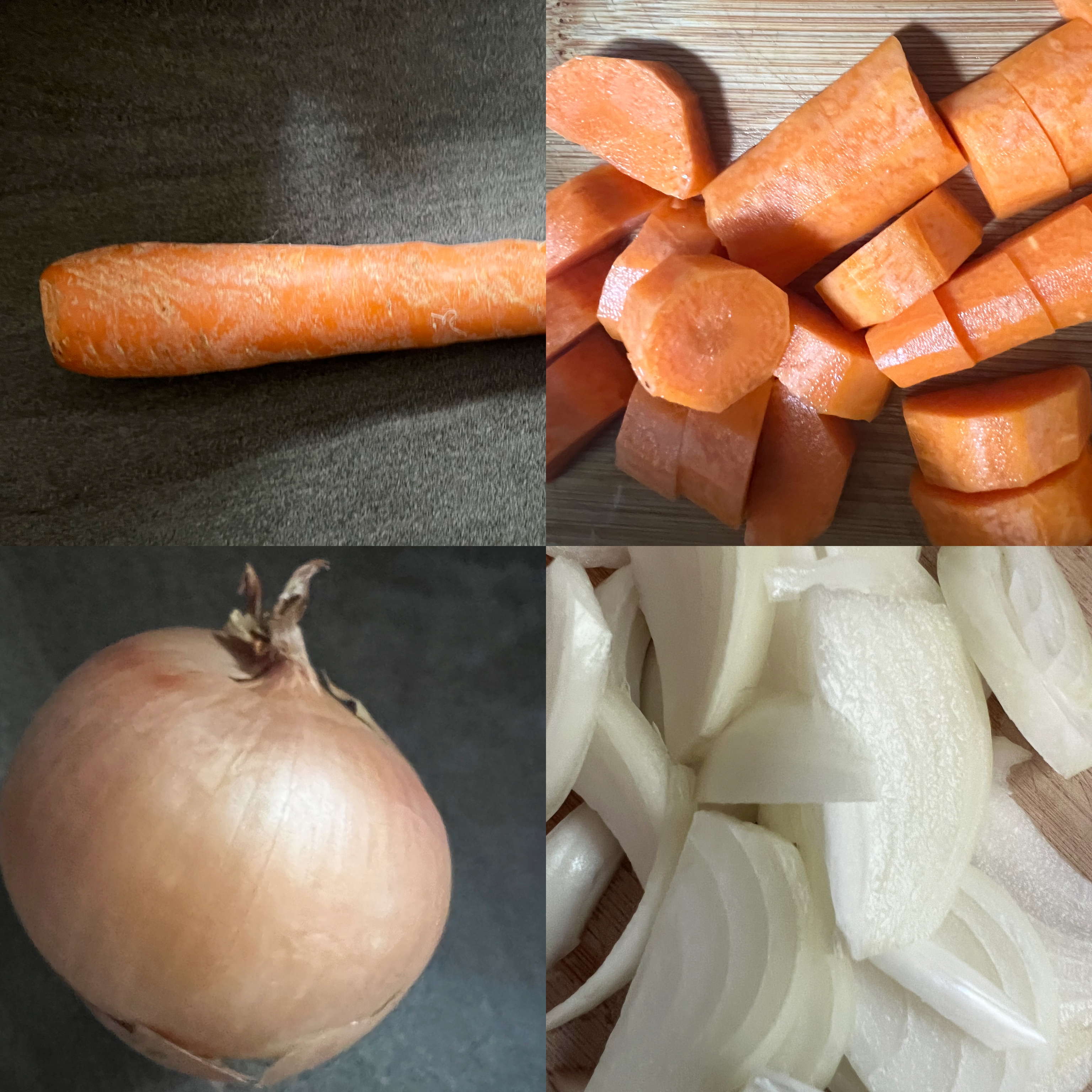 Peel the carrot and wash.
Cut into small pieces.
Peel onion.
Cut into thin pieces and wash.
1、にんじんの皮をむいて洗う。
2、小さなサイズに切る。
3、玉ねぎの皮をむく。
4、薄く切って洗う。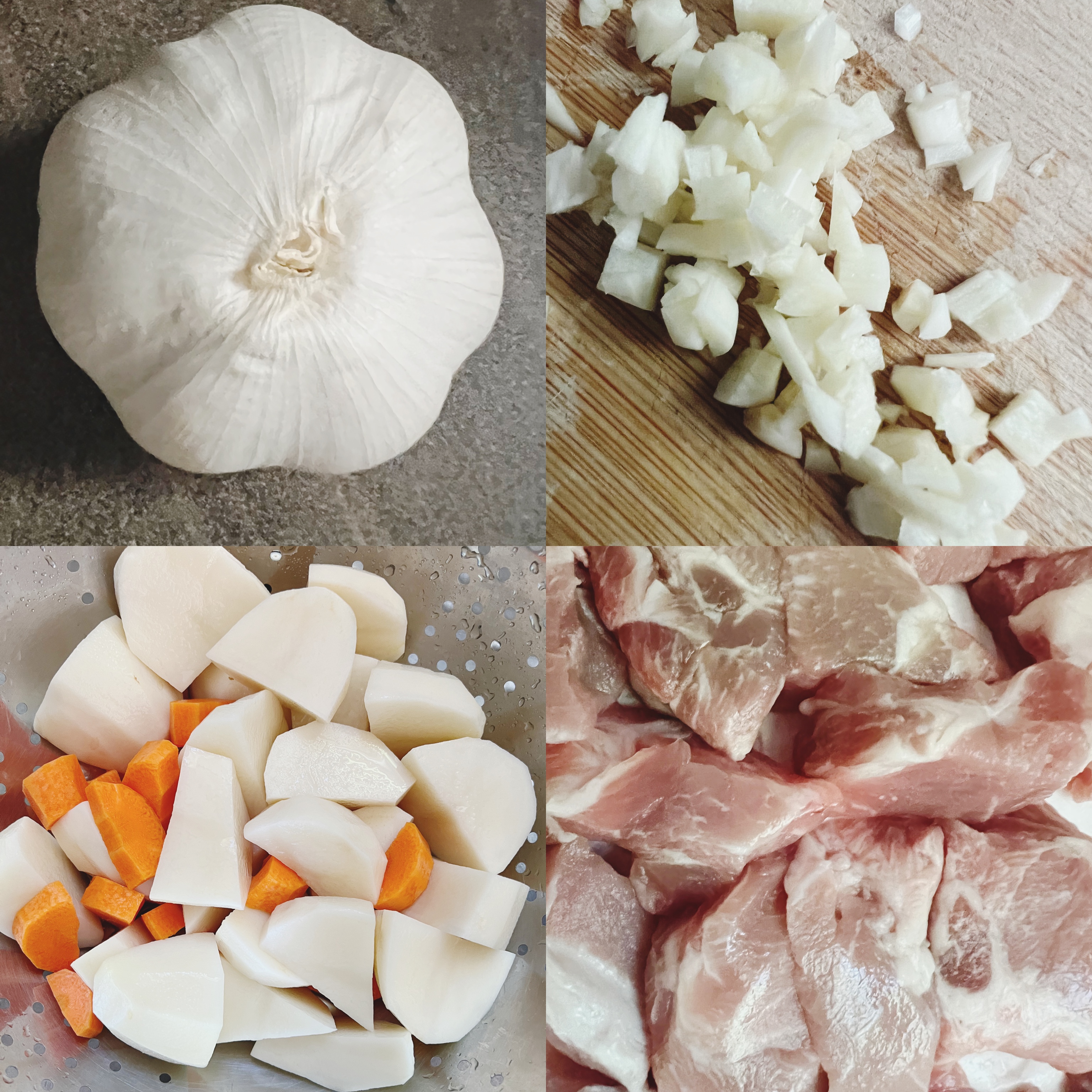 Chop garlic into small sizes.
Drain potatoes in water.
Prepare pork.
1、にんにくをみじん切りする。
2、じゃがいもの水を切る。
3、豚肉を用意する。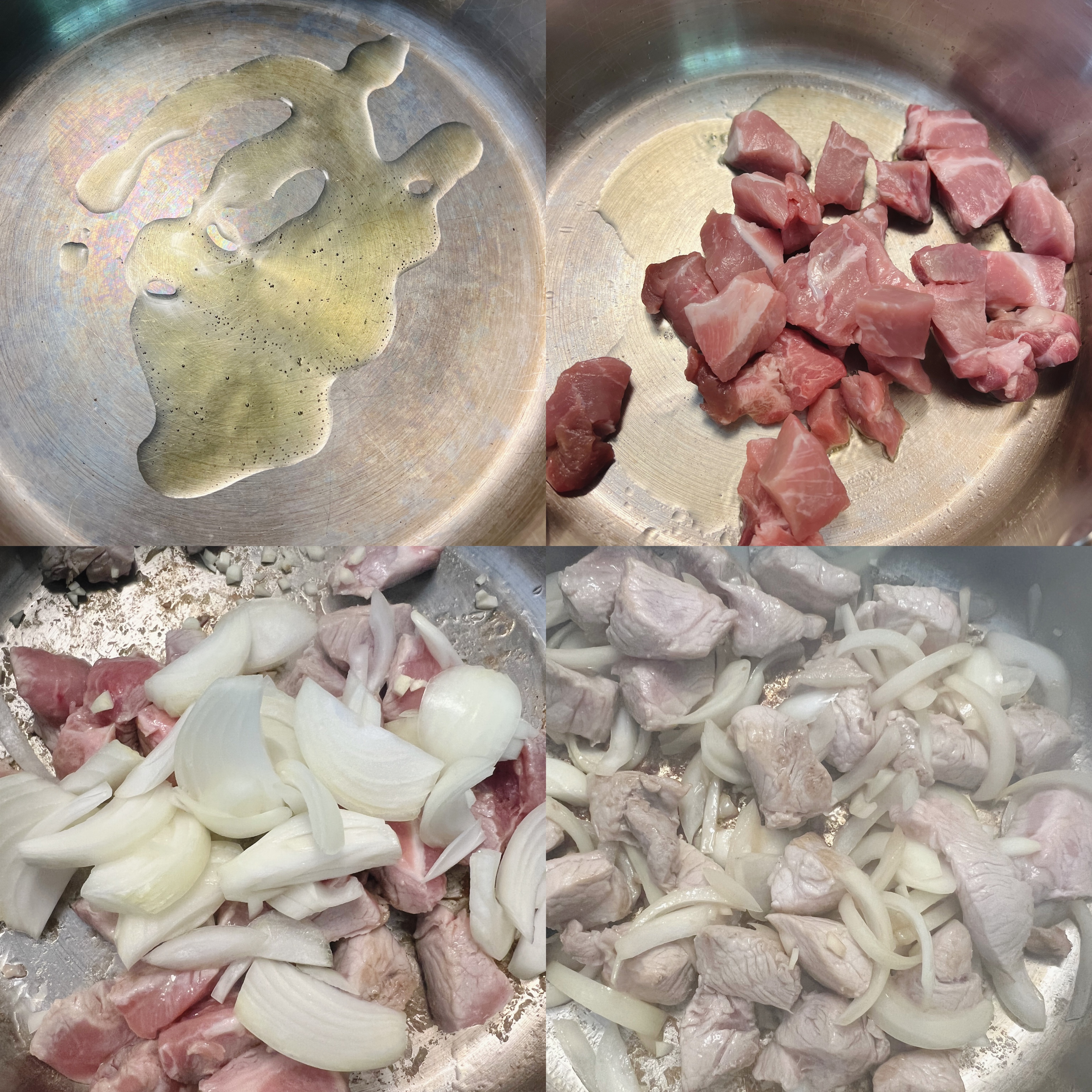 Heat a frying pan.
Add oil.
Add garlic and pork.
Season with salt and pepper.
Add onion.
Cook at high heat and then medium heat.
1、フライパンを熱する。
2、油を入れる。
3、にんにくと肉を入れる。
4、塩こしょうする。
5、玉ねぎを入れる。
6、強火で炒め、その後中火にする。
Add potatoes and carrots.
Add water.
Put a lid on and heat at high heat until potatoes and carrots become soft, and then low heat.
1、じゃがいもとにんじんを加える。
2、水を加える。
3、蓋をして強火でじゃがいもとにんじんが柔らかくなるまで煮る。その後弱火にする。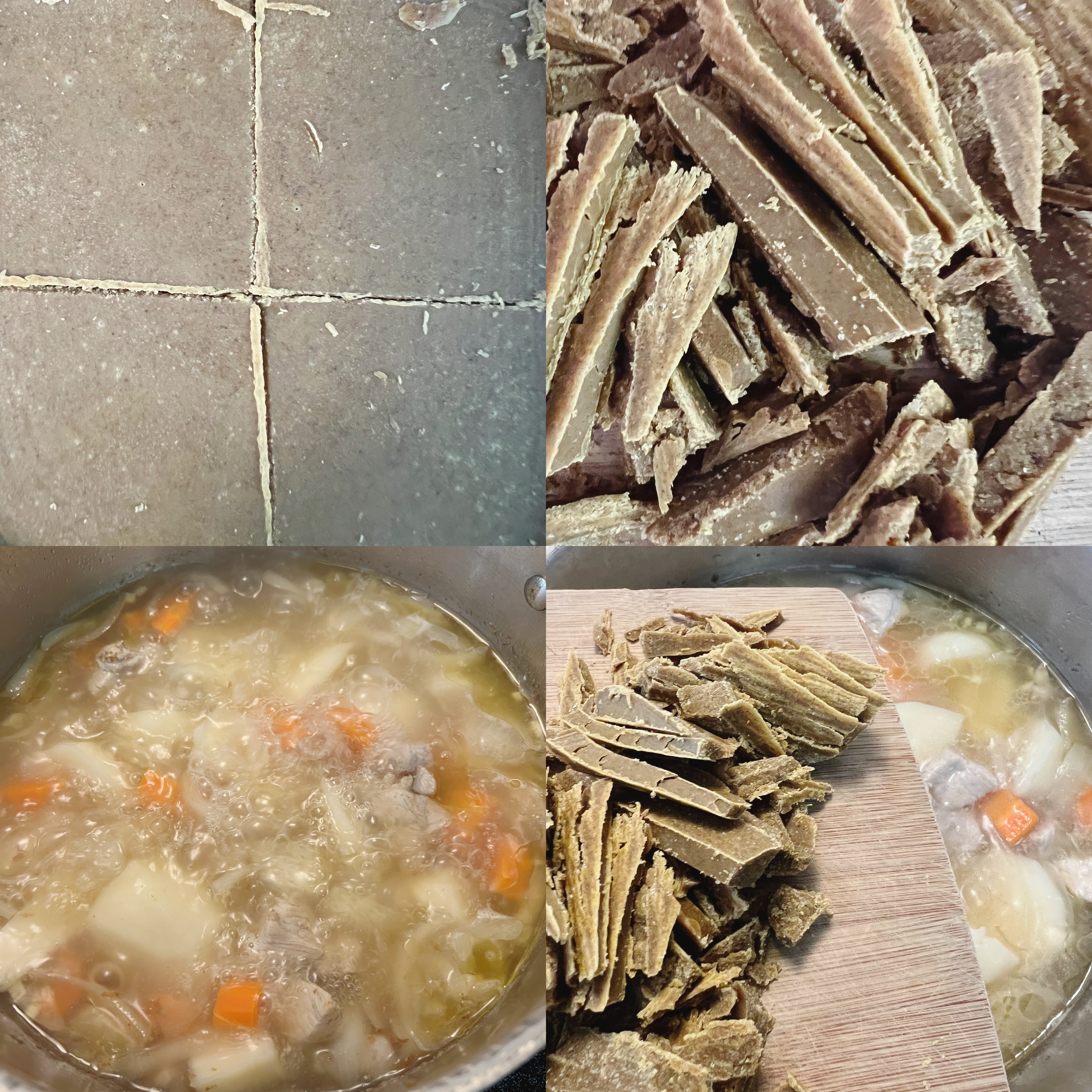 Cut roux into small pieces (you don't need to do this process but if you do, it will melt quickly).
After boiling well, stop the heat.
Add roux and mix well.
1、ルーを細かくする(細かくしなくても良いが、細かくすると溶けやすい)
2、よく火が通ったら、火を止める。
3、ルーを加えよく混ぜる。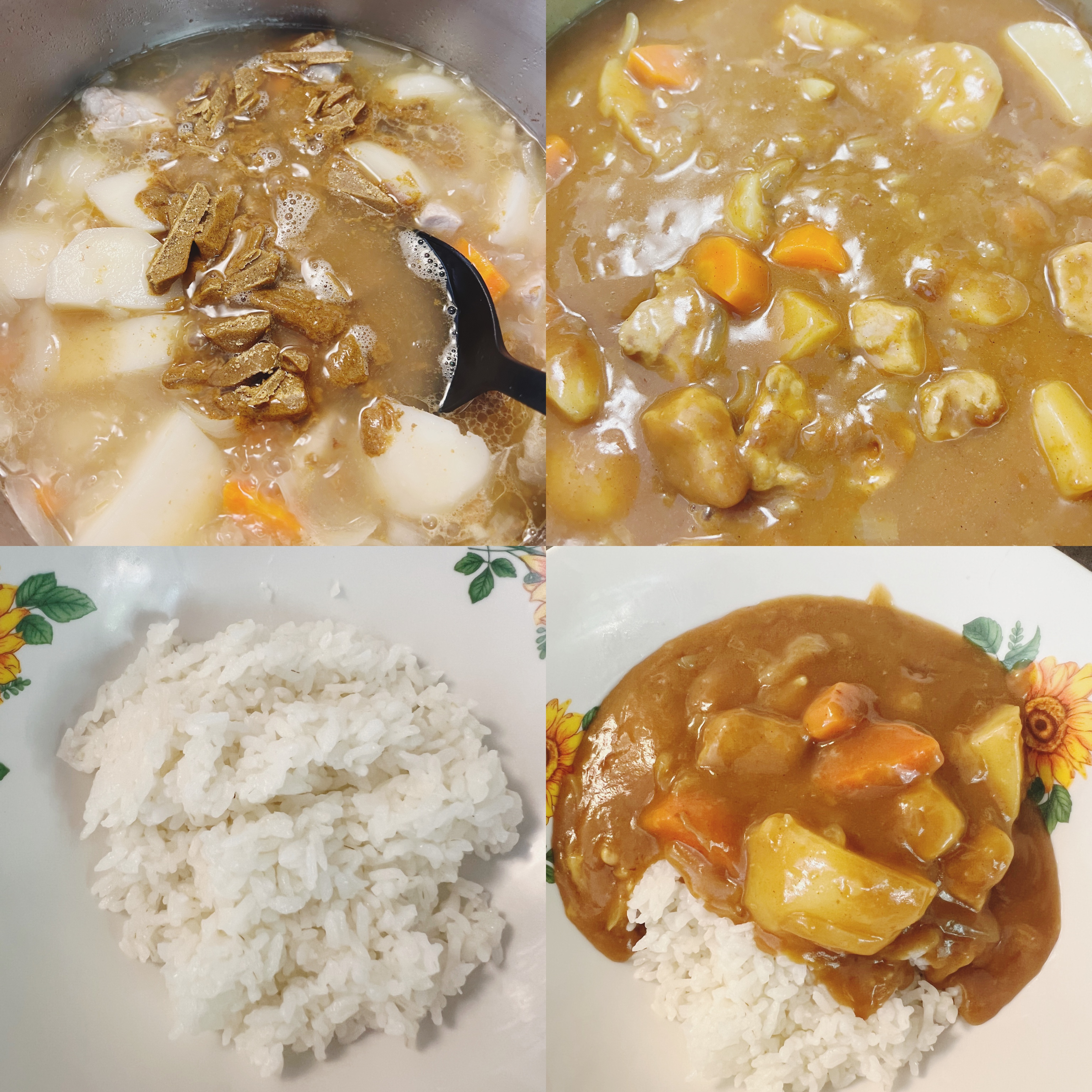 After mixing well, heat at low heat for a while.
Put white rice on a dish or bowl.
Add curry on top of the rice.
1、よく混ぜたら、弱火にかける。
2、白米を器によそう。
3、カレーをご飯の上にかける。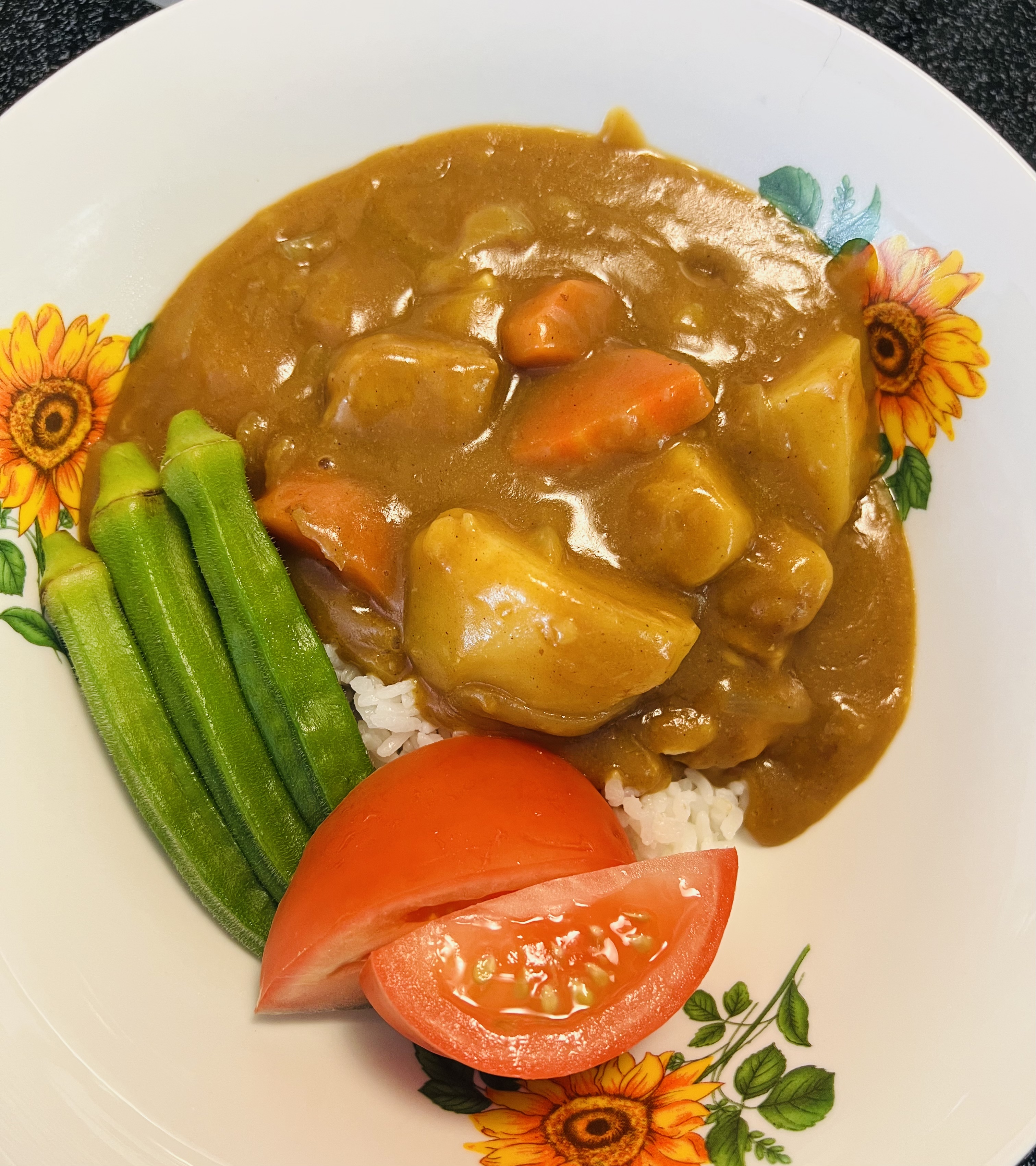 Add toppings on the side of rice.
トッピングを横に盛り付ける。

I had it with pickles. It was a delicious and nostalgic taste! Cheeze topping is also good my husband said.
白菜の漬物と一緒にいただきました。美味しくて懐かしい味がしました! 主人のおすすめトッピングはチーズだそうです。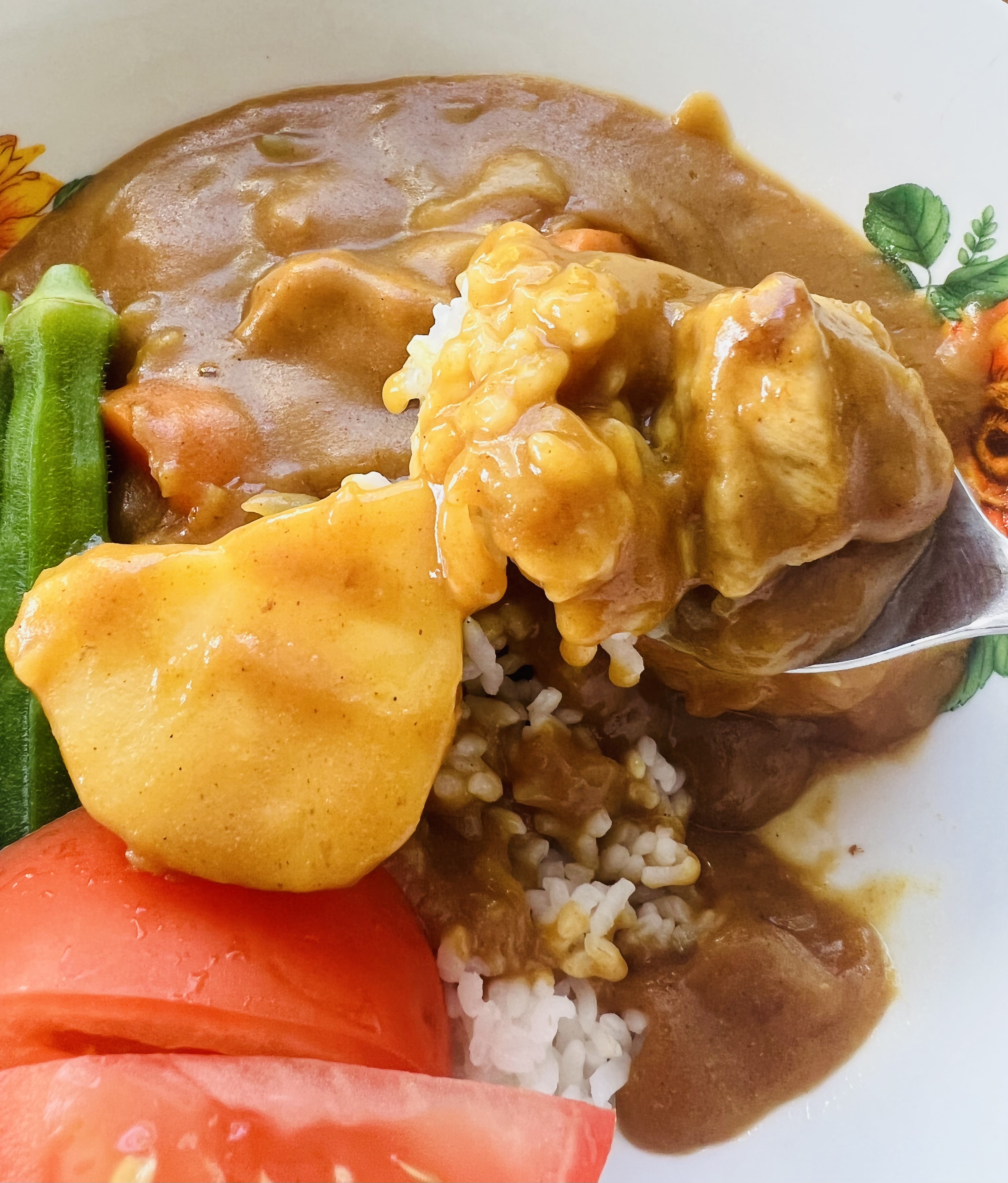 I was thinking about leftovers for the next day while I was eating. People say the second day is the best!
食べながら次の日のことを考えていました。カレーは2日目が美味しいとよく言いますよね。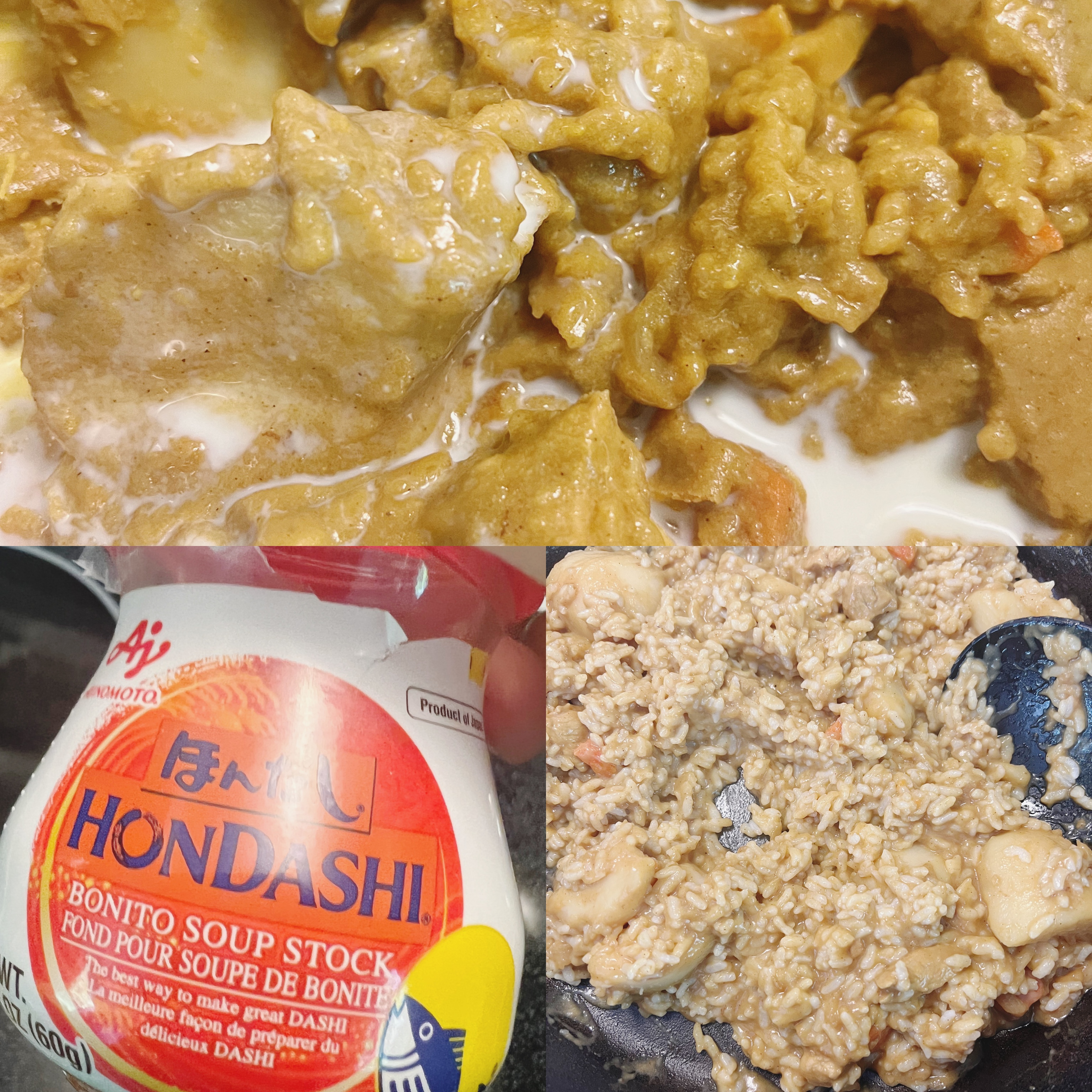 I added milk for the second day. If you add hondashi, soy sauce, and water or some kinds of dashi soup, you can make curry udon or soba soup. Also, if you cook curry and rice in a frying pan, you can make Jambalaya.
次の日は牛乳を入れました。ほんだし、しょうゆ、水を入れるか出汁スープを入れるとカレーうどんやカレーそばになります。フライパンでご飯とカレールーを炒めるとジャンバラヤ風になります。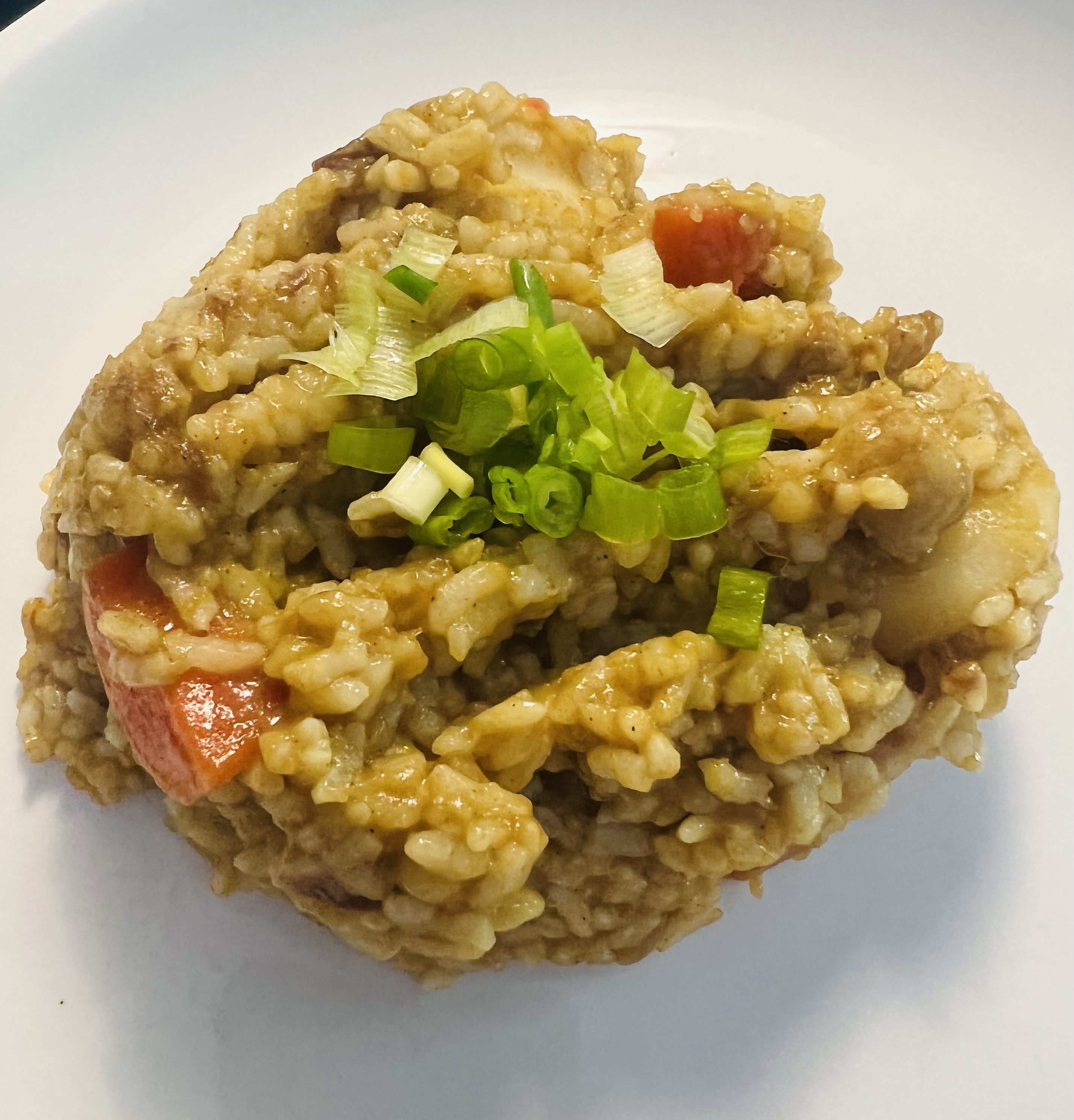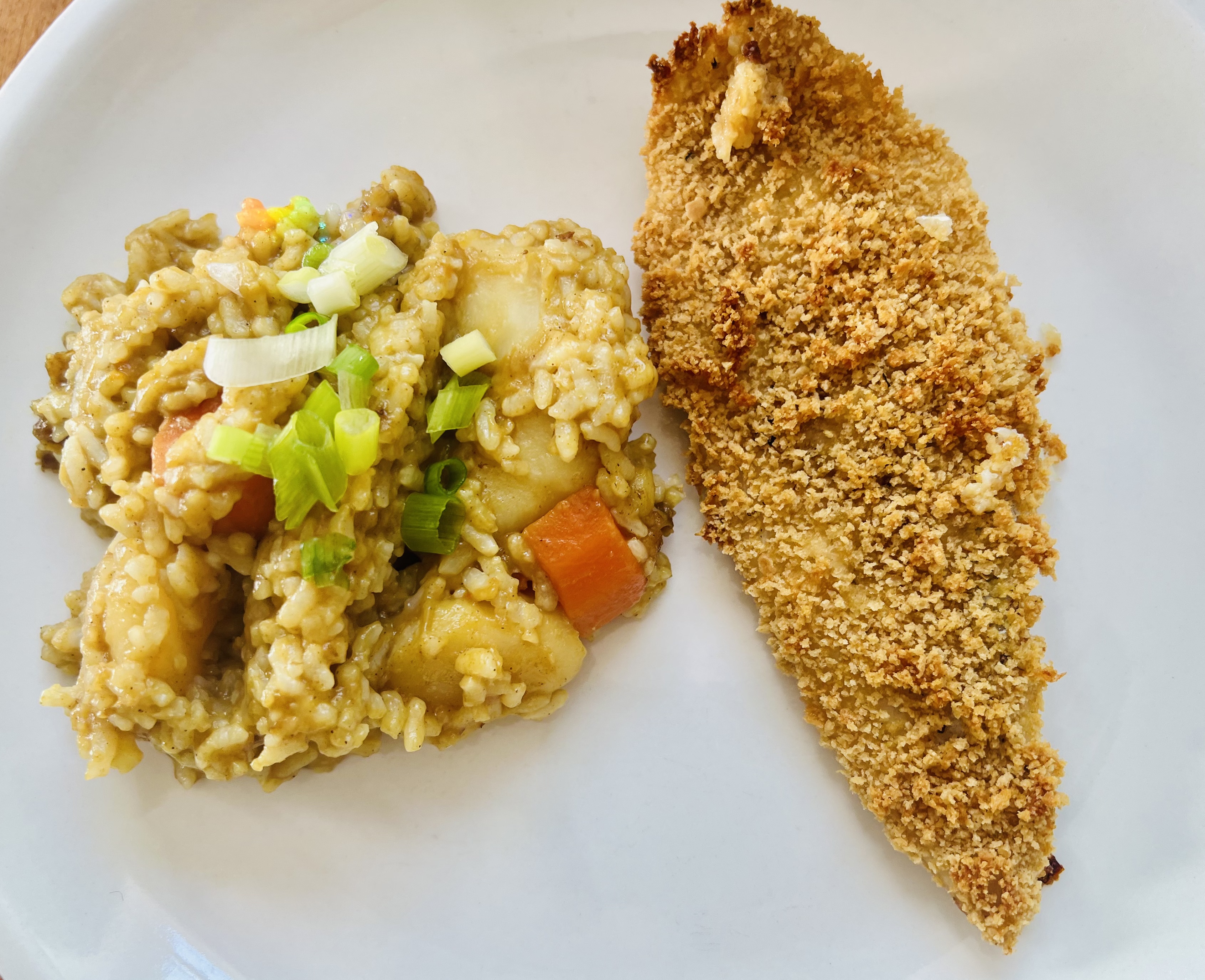 I had Jambalaya for the next day. It was also good!
翌日はジャンバラヤ風にしました。これも美味しかったです。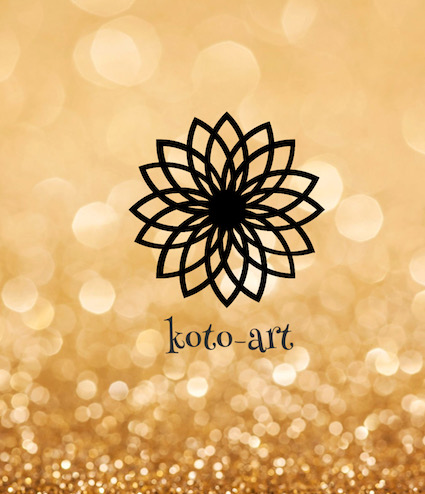 My Site: https://koto-art.wixsite.com/mysite-1