One of my children went to the market and bought me a piece of sirloin steaks. He said that this meat is very tender and of very good quality. I like to cook this piece as a whole. I only cut the steaks at a point keeping them together and I open it in five pieces, and I serve it cut in separated steaks.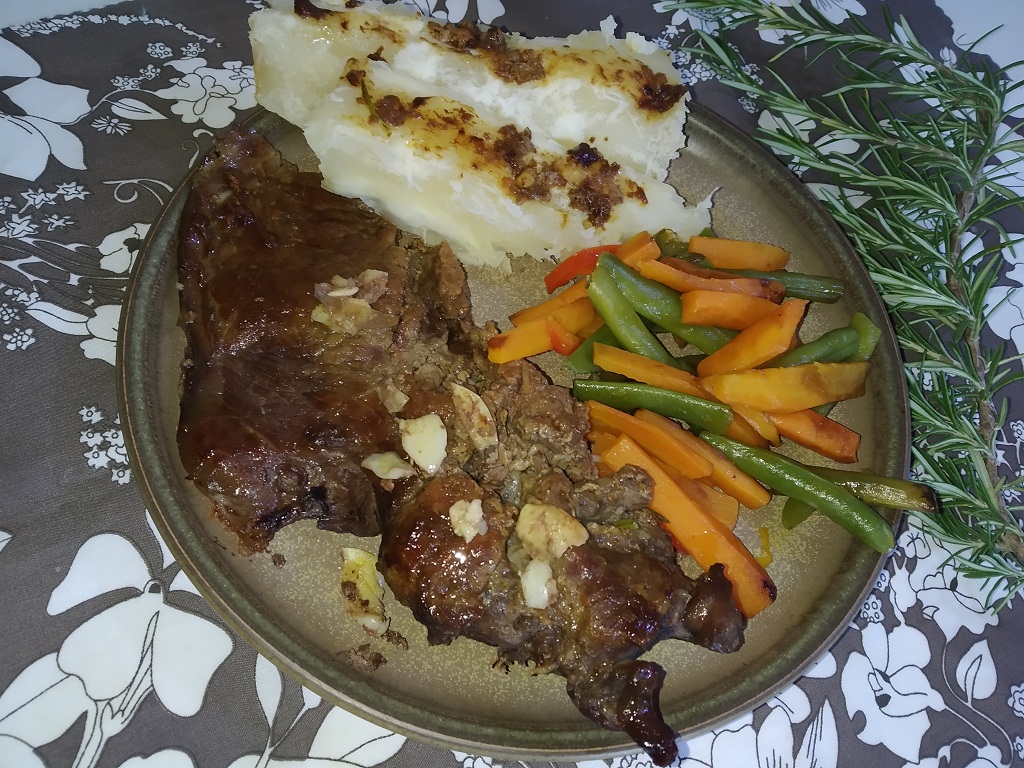 The best way of cooking this piece is roasting it with salt and garlic. Then, when it is ready you add a special sauce made with butter and rosemary. I am sure you will love it because it is tender and full of flavor. Though it has some fat on the top you won't eat because you can remove it, but you need it to cook the entire piece with the fat because it adds flavor to the meat.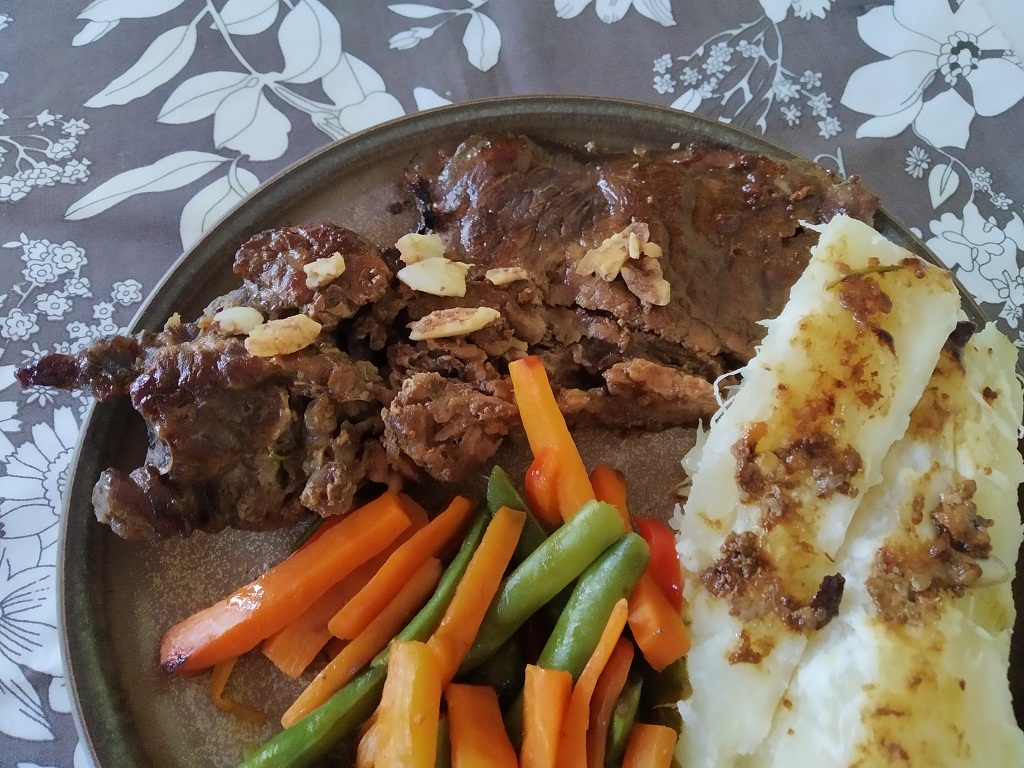 I will serve this piece of meat with vegetables and yucca, but you can serve it with potatoes and green salad.
To prepare this dish you will need the following ingredients:
one complete piece of sirloin for 5 steaks
1 bunch of fresh rosemary
black pepper
5 garlics
1/2 cup of butter
salt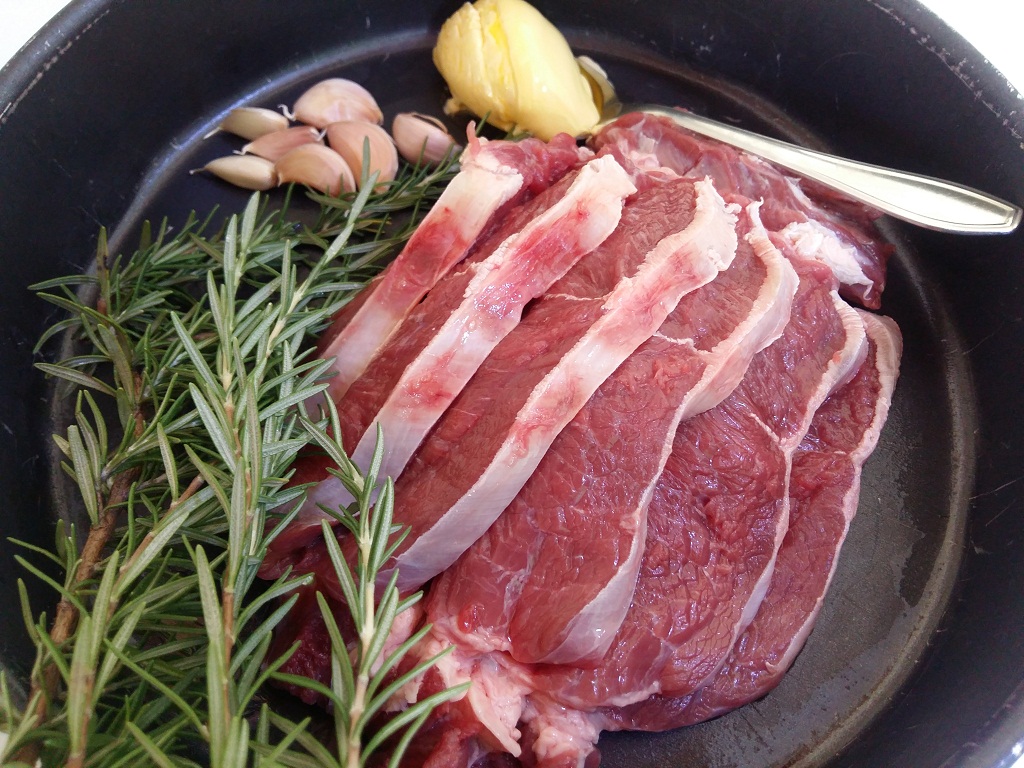 Preparation:
Make 5 cuts in the meat without cutting it completly
Rub salt and black pepper
Cut the garlic in slices
Introduce the slices of garlics between the steaks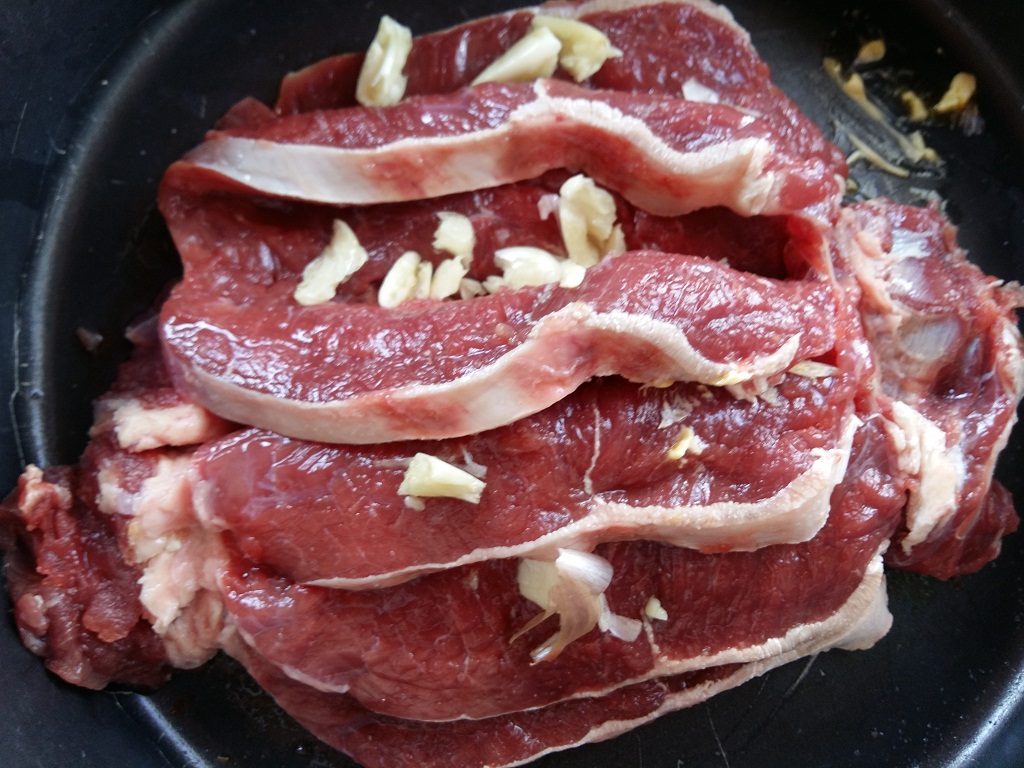 Melt the butter with the rosemary in a small pan and cook for 5 minutes and set aside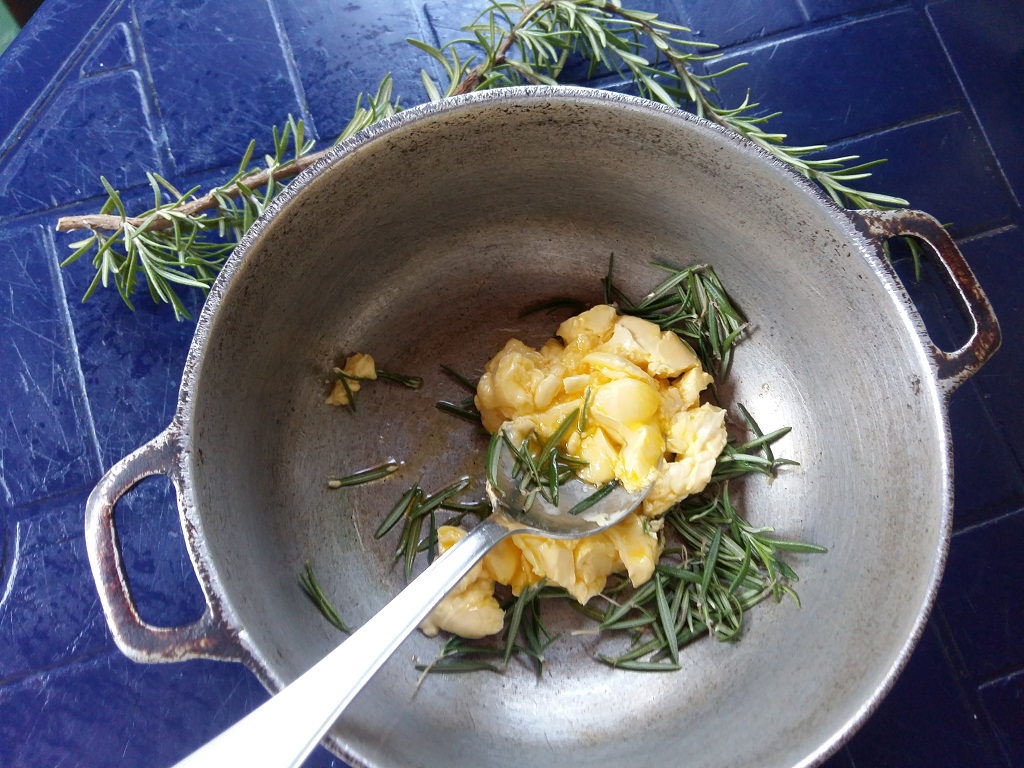 Place the meat in the oven at 180°C for 40 minutes or until the bloods disappear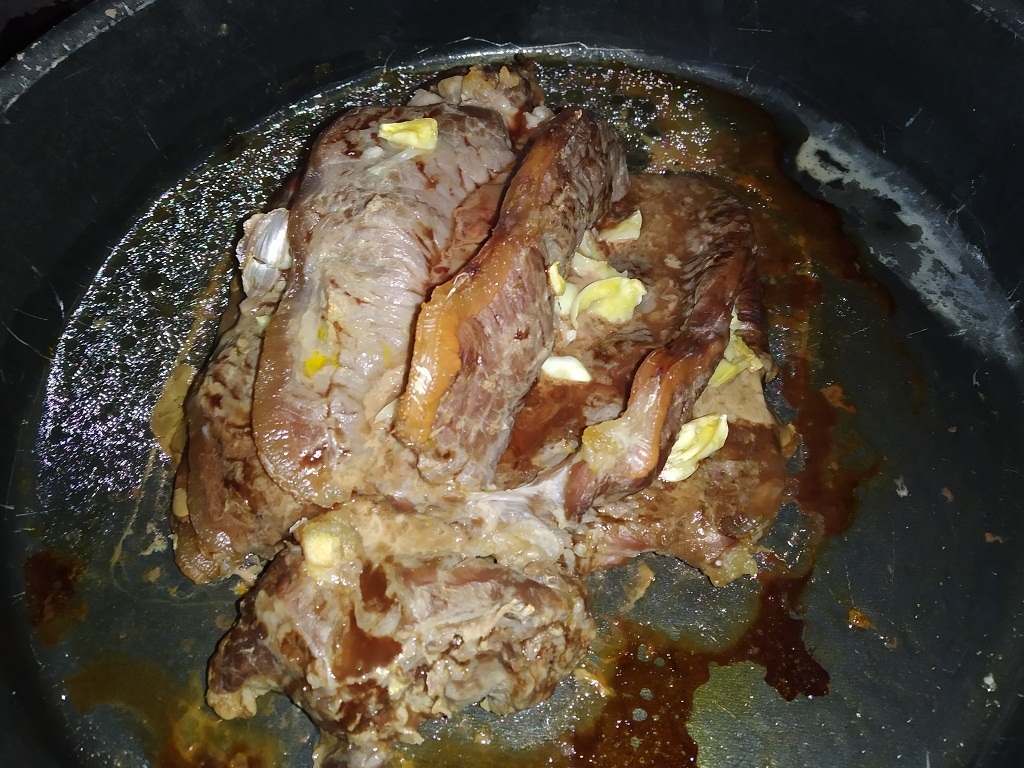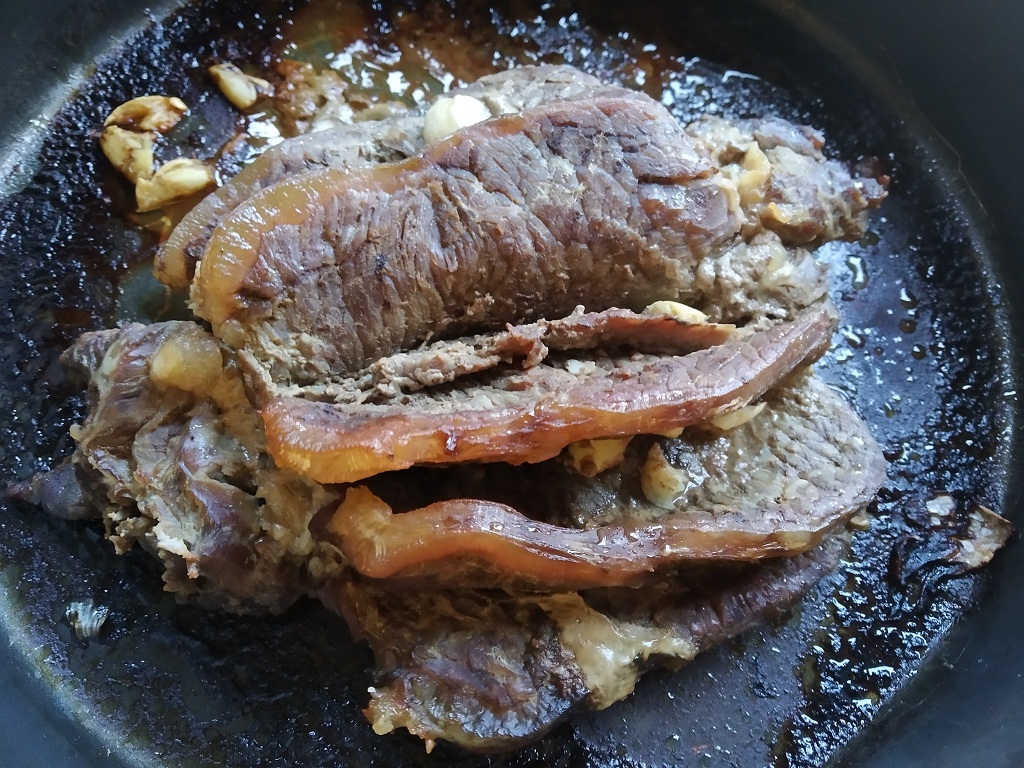 Once the meat has cooked add the melted butter with the rosemary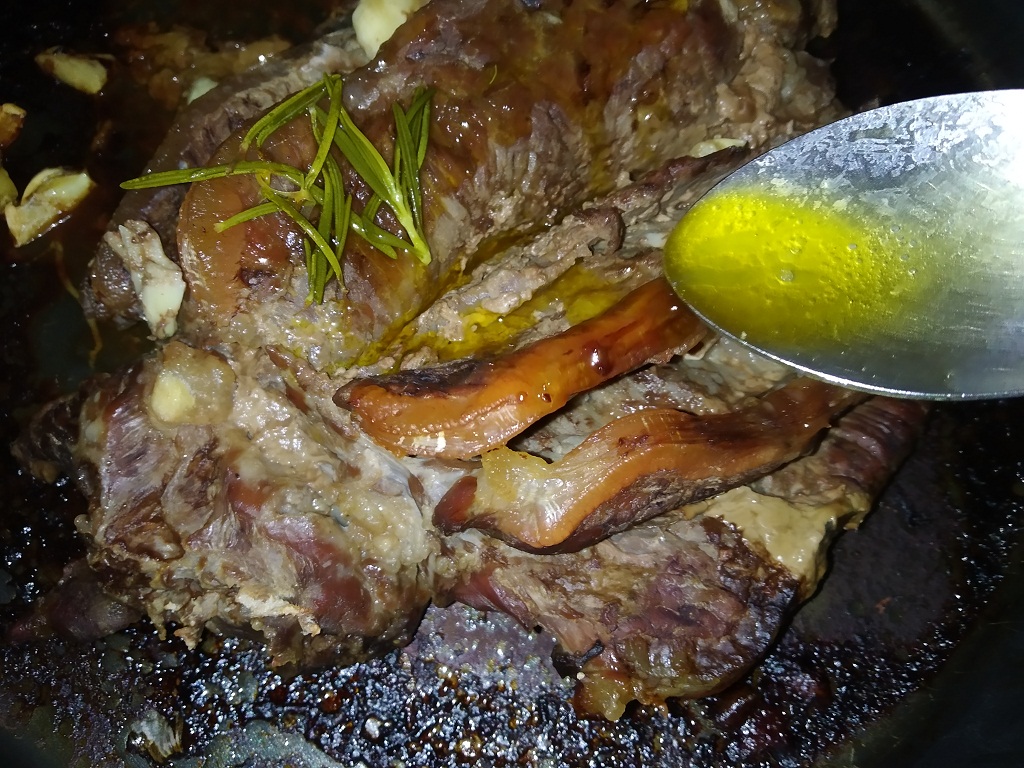 Place the meat under the grill and cook for 5 minutes without overcooking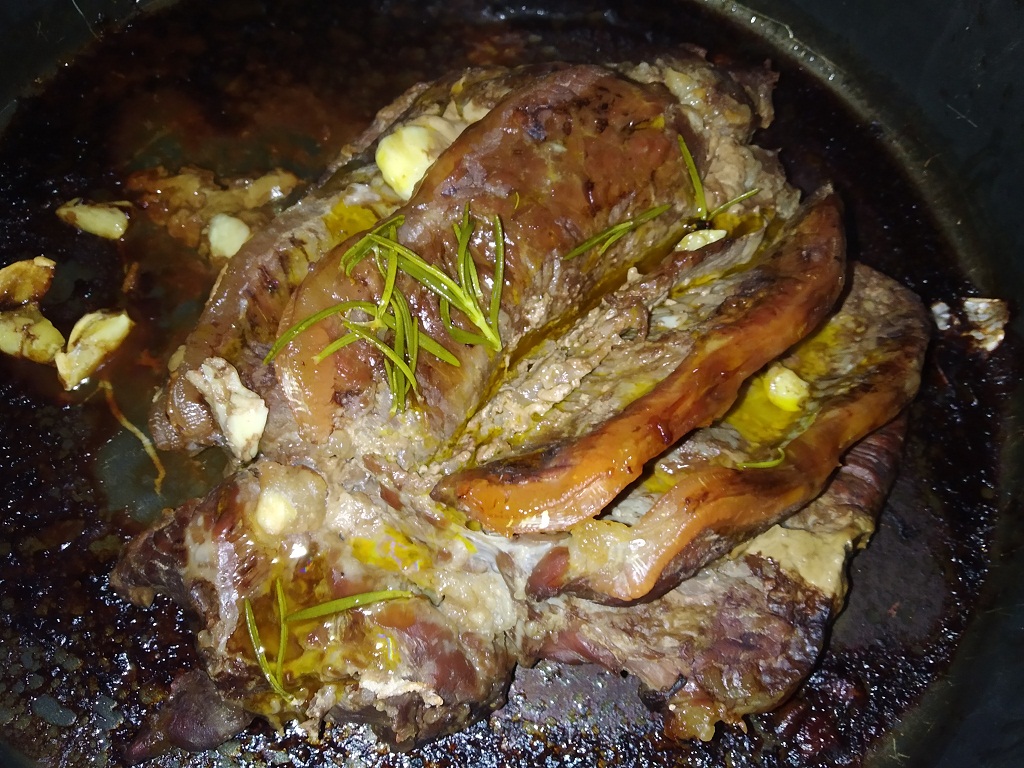 Serve as you please and eat hot.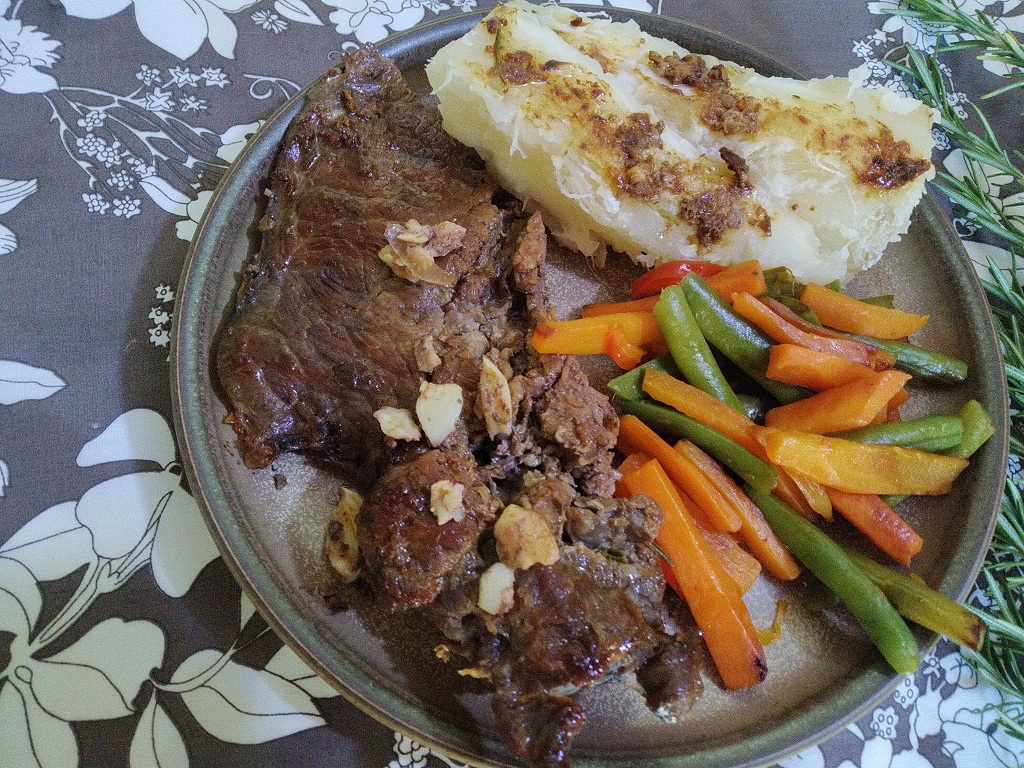 All images are my property. Captured with a Redmi 7.