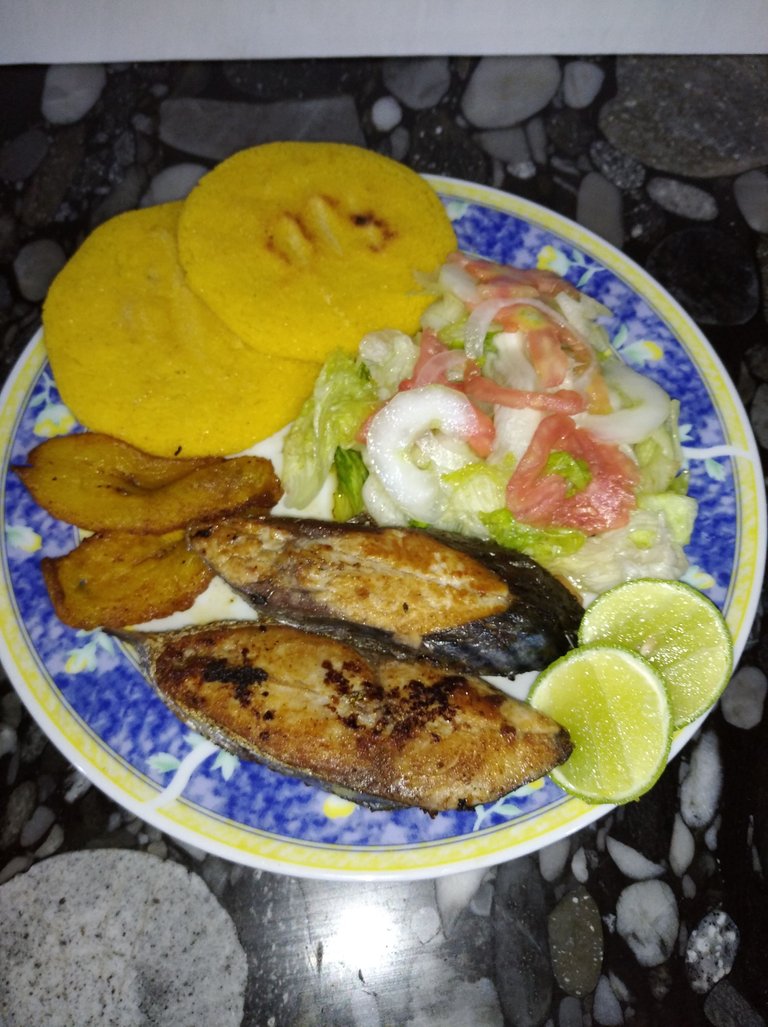 Spanish
¡Holaaaaaaa! Mis queridísimos amigos de Hive.
Hoy les enseñaré como se prepara un rico desayuno en la zona oriental o la zona costera de mi país, Venezuela. Cuando me refiero a estas zonas específicas no significa que en las otras no se consuma, sino que por estar cerca del mar es más asequible comprar un pescado o cualquier producto del mar, muy fresco y a más bajo costo que en otras zonas o ciudades donde no hay costas marinas, como es mi caso que vivo en el Oriente pero no hay costas. Sin embargo, siempre que puedo y consigo un pescado tan fresco como el que voy a presentarles, no me resisto a la tentación de comprarlo. Este pescado es uno de los más comunes, sabrosos y ecónomicos que conseguimos con más frecuencia en los mercados, conocido como cabaña blanca o bonita blanca. Hoy lo prepararé al ajillo, acompañado de la tradicional arepa de maiz precocida, ensalada y plátanos fritos.
Sin más, comencemos.
English
Helloooooo! My dear friends from Hive.
Today I will show you how to prepare a delicious breakfast in the eastern or coastal areas of my country, Venezuela. When I refer to these specific areas, it does not mean that it is not consumed in the others, but because it is close to the sea it is more affordable to buy a fish or any seafood product, very fresh and at a lower cost than in other areas or cities where it is not there are sea coasts, as is my case that I live in the East but there are no coasts. However, whenever I can and I get a fish as fresh as the one that I am going to present to you, I do not resist the temptation to buy it. This fish is one of the most common, tasty and inexpensive that we get more often in the markets, known as white cabin or white pretty. Today I will prepare it with garlic, accompanied by the traditional precooked corn arepa, salad and fried plantains.
Without further ado, let's get started.
---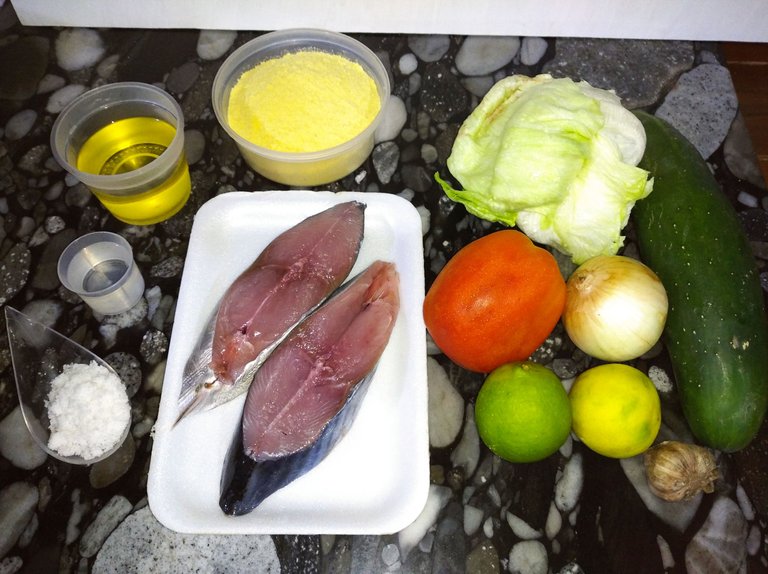 Spanish
INGREDIENTES:
2 Rodajas de pescado (Cabaña Blanca)
4 dientes de ajo
Lechuga, tomate, pepino y cebolla
Vinagre
Limones
Aceite
Sal
1 taza de harina de maíz precocida
English
INGREDIENTS:
2 Fish Slices (Cabaña Blanca)
4 cloves of garlic
Lettuce, tomato, cucumber and onion
Vinegar
Lemons
Oil
Salt
1 cup of precooked cornmeal
---
Spanish
PREPARACIÓN:
Lavamos las rodajas de pescado.
Pelamos los ajos y trituramos en un mortero.
Sazonamos las rodajas con sal y el ajo triturado y dejamos macerar mientras hacemos la ensalada y las arepas.
English
PREPARATION:
We wash the fish slices.
Peel the garlic and crush it in a mortar.
Season the slices with salt and crushed garlic and let them marinate while we make the salad and arepas.
---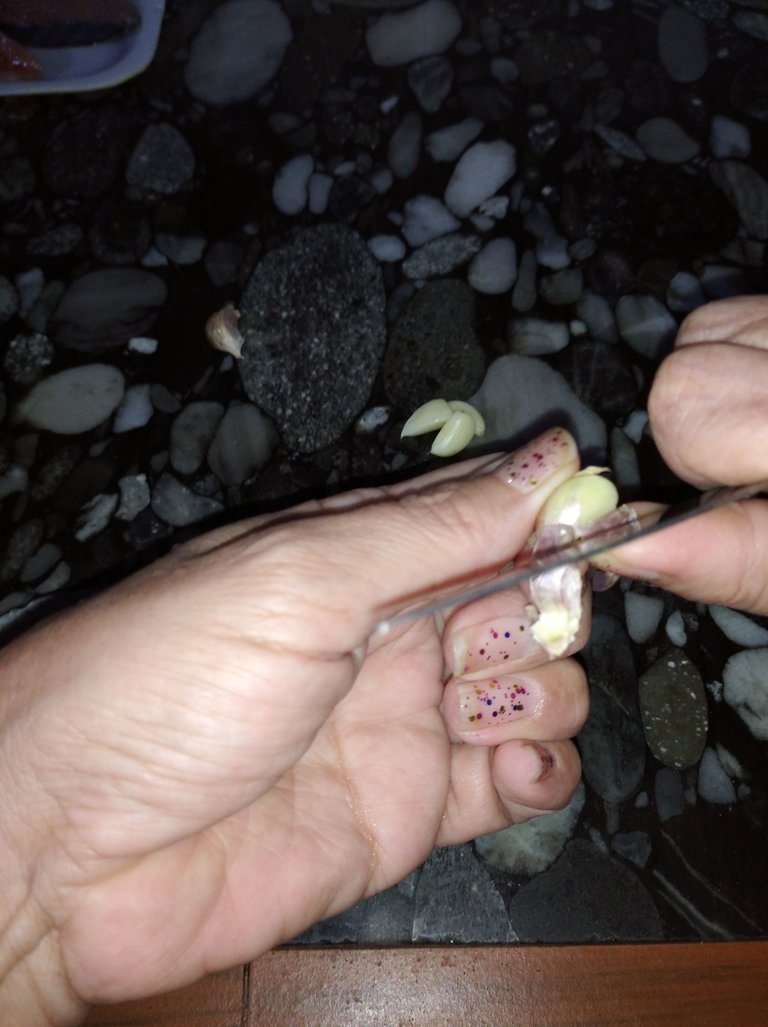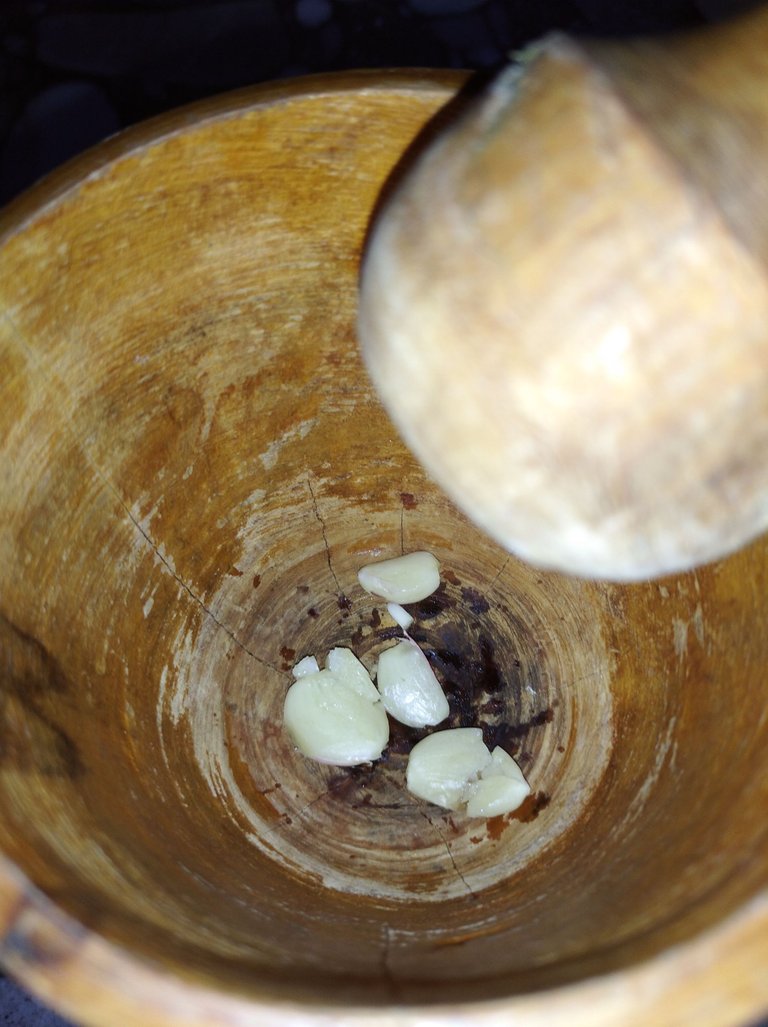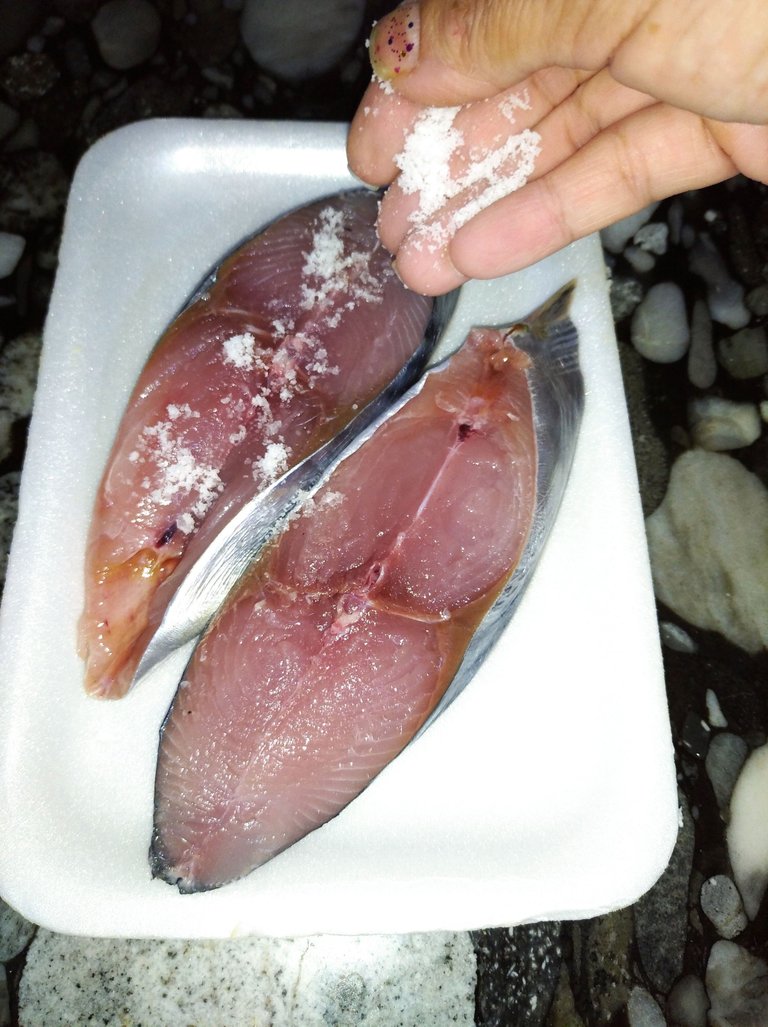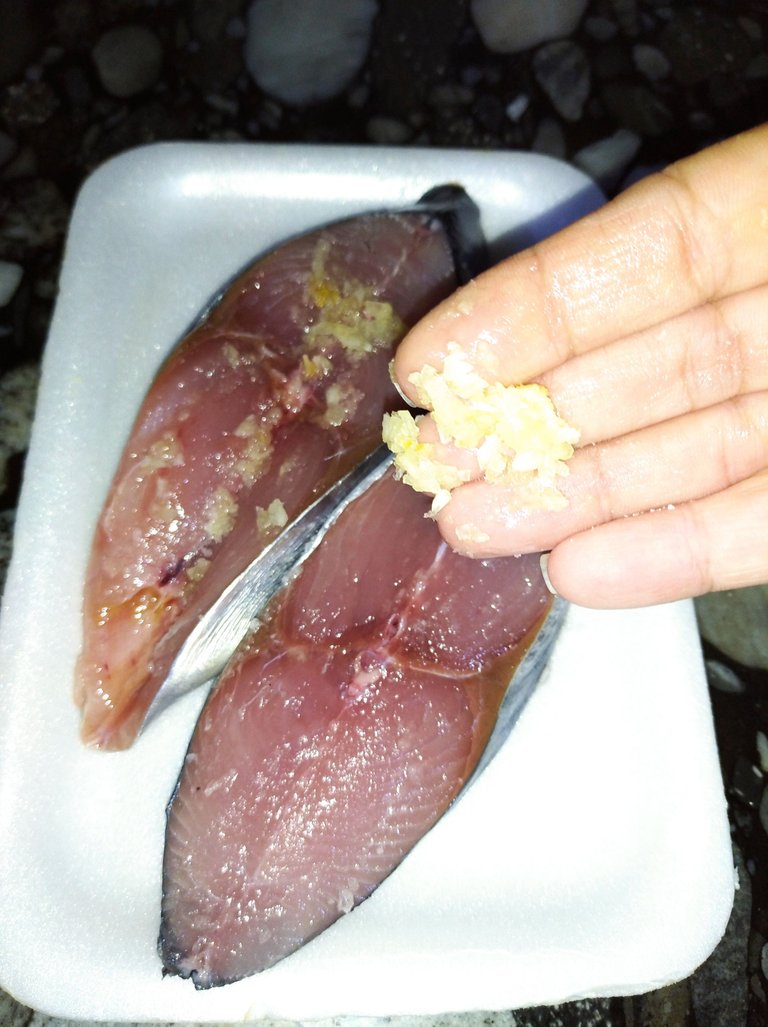 Spanish
Ahora haremos la ensalada. Primeramente limpiamos, lavamos y pelamos las hortalizas y legumbres.
Luego las sumergimos en un bol con agua y vinagre por 10 minutos aproximadamente para matar cualquier tipo de bacteria que pueda tener.
Transcurrido el tiempo, colamos y escurrimos la mayor cantidad de agua posible.
Picamos la lechuga en trozos pequeños con las manos para que no se oxide.
Seguimos con el tomate, la cebolla y el pepino lo picamos en rebanadas.
Agregamos sal, aceite y limón.
Mezclamos bien para integrar los sabores y reservamos en la nevera.
English
Now we will make the salad. First we clean, wash and peel the vegetables and legumes.
Then we immerse them in a bowl with water and vinegar for approximately 10 minutes to kill any type of bacteria that it may have.
After time, we strain and drain as much water as possible.
We chop the lettuce into small pieces with our hands so that it does not rust.
We continue with the tomato, onion and cucumber, chop it into slices.
We add salt, oil and lemon.
Mix well to integrate the flavors and reserve in the fridge.
---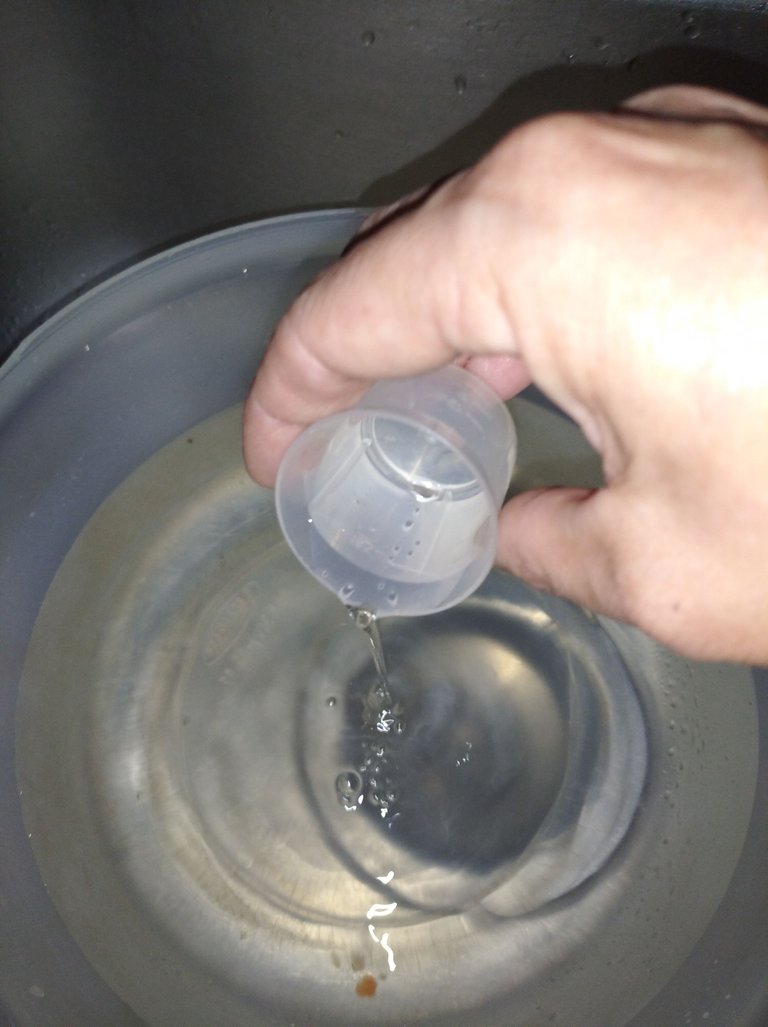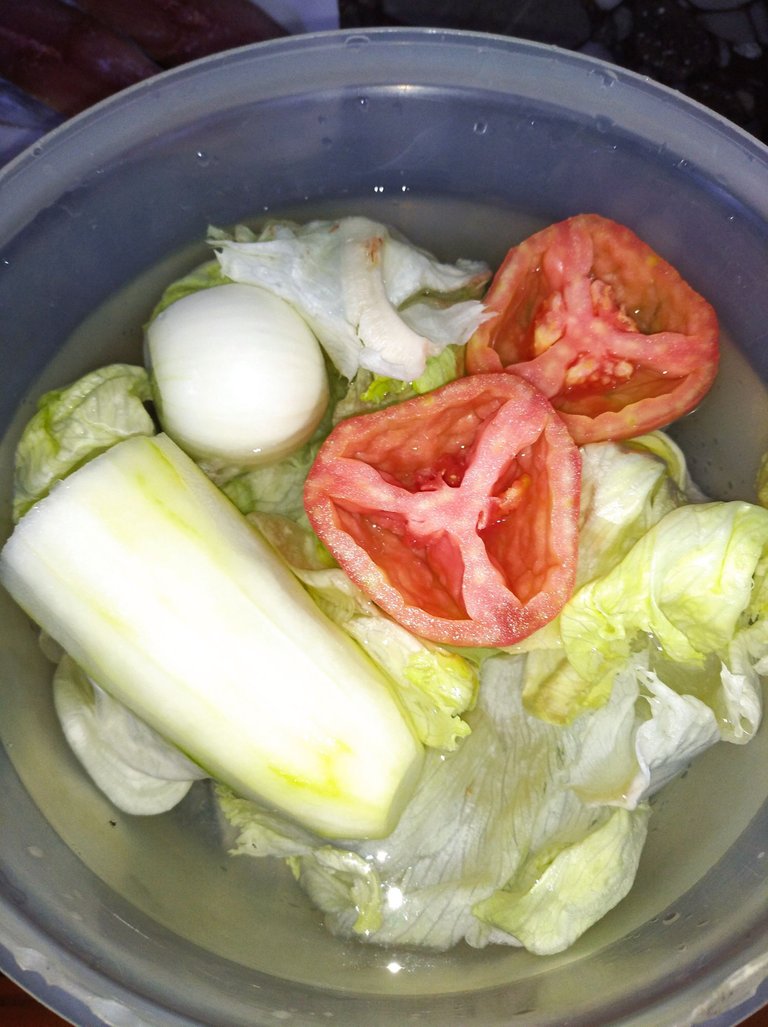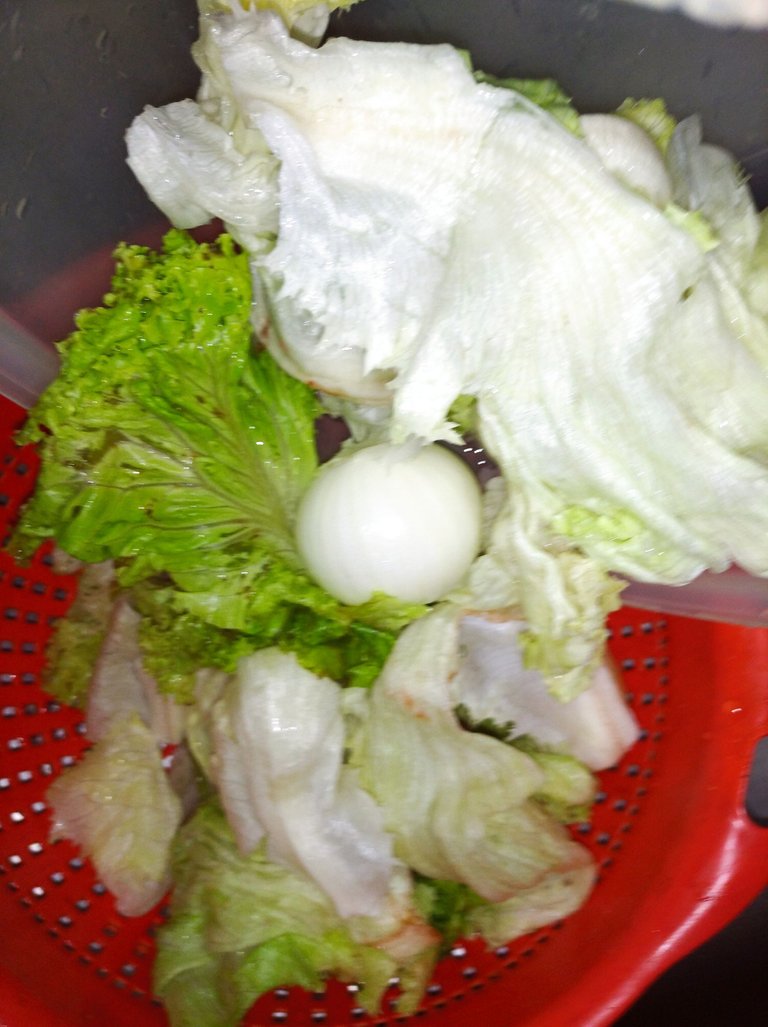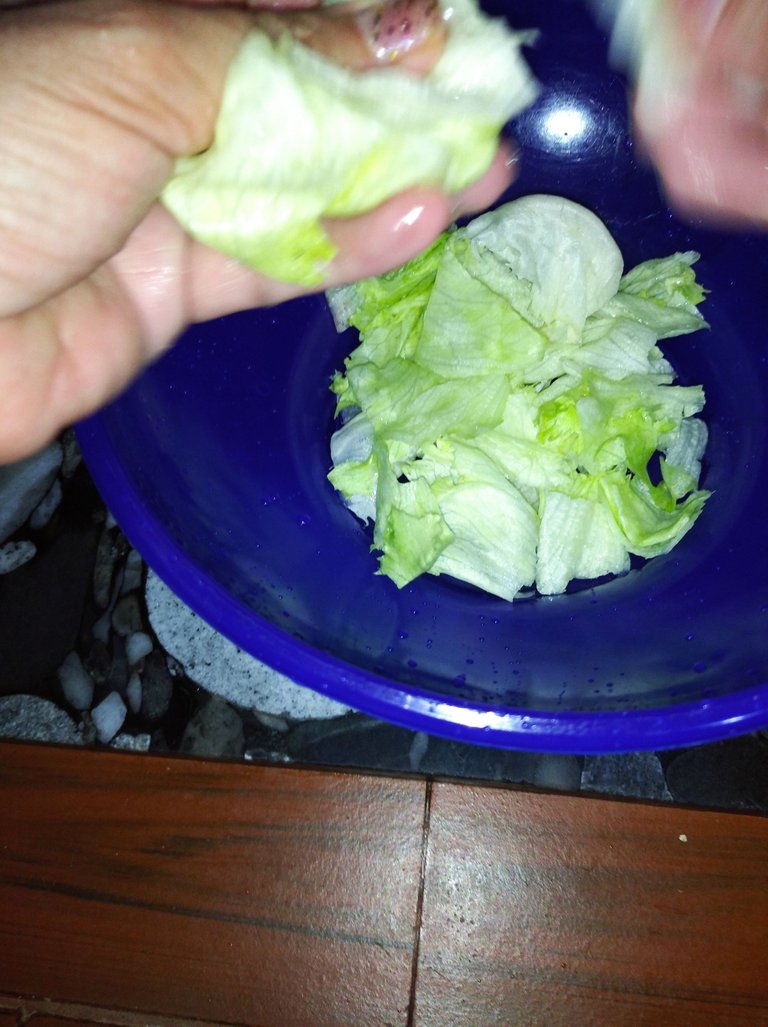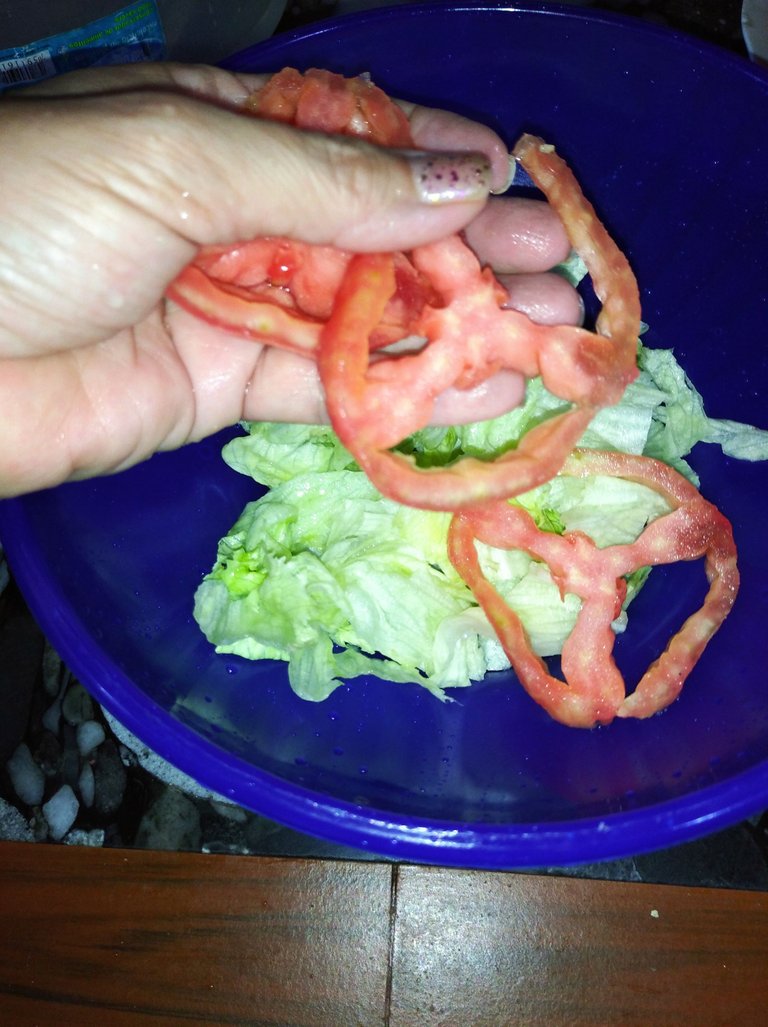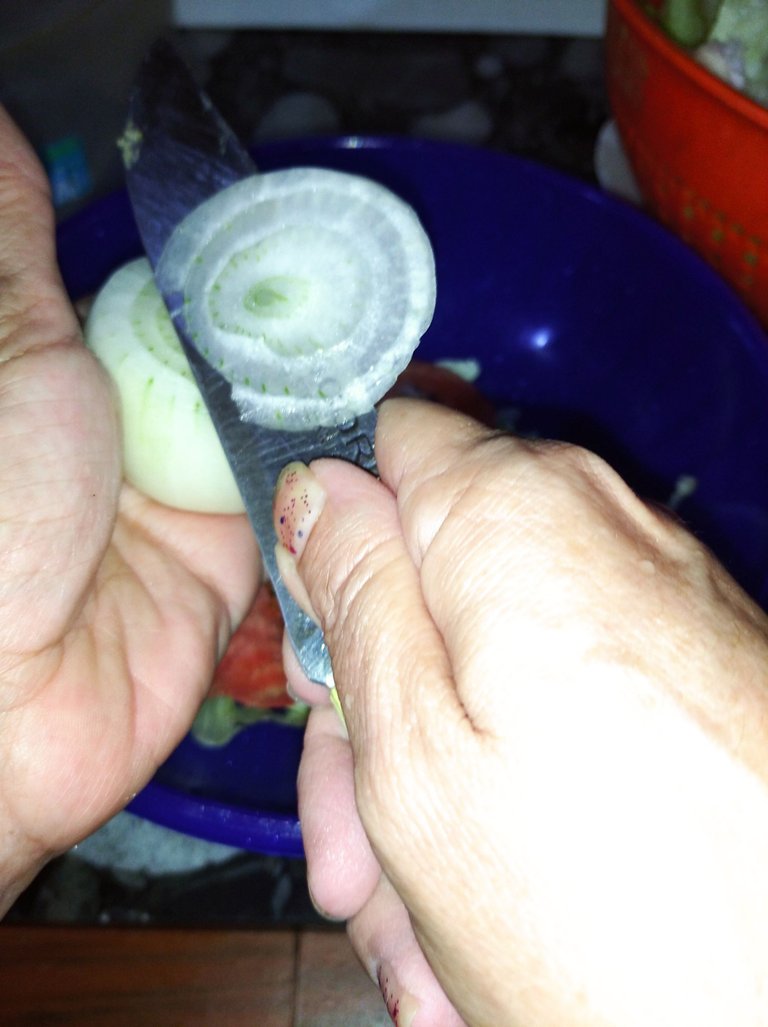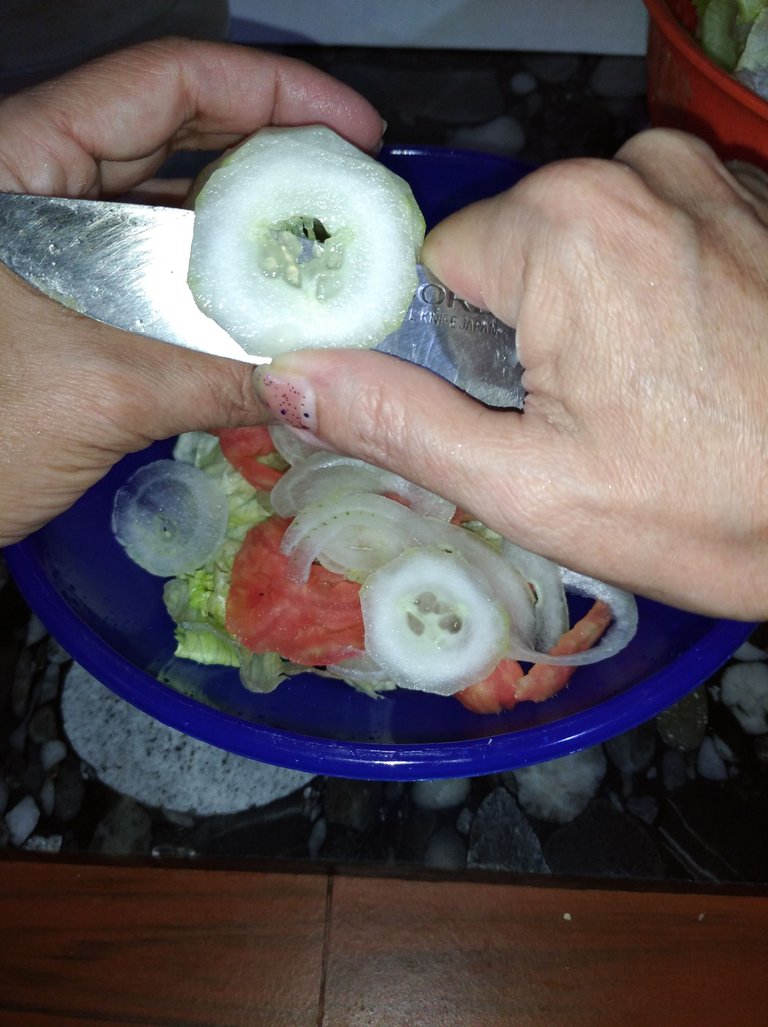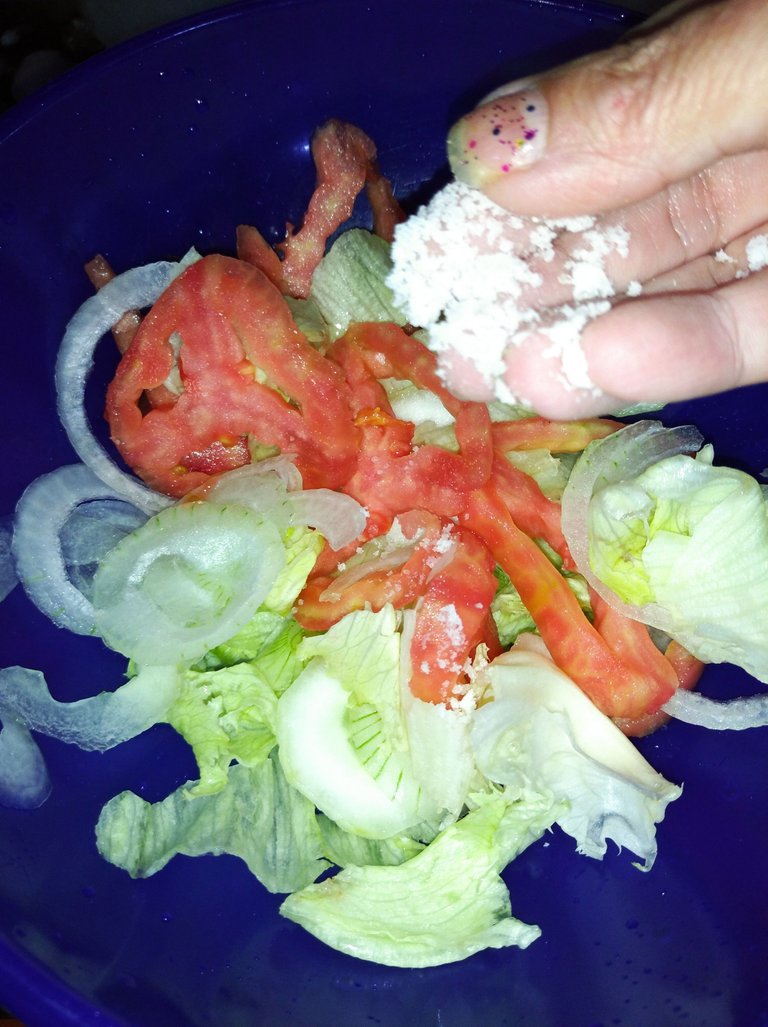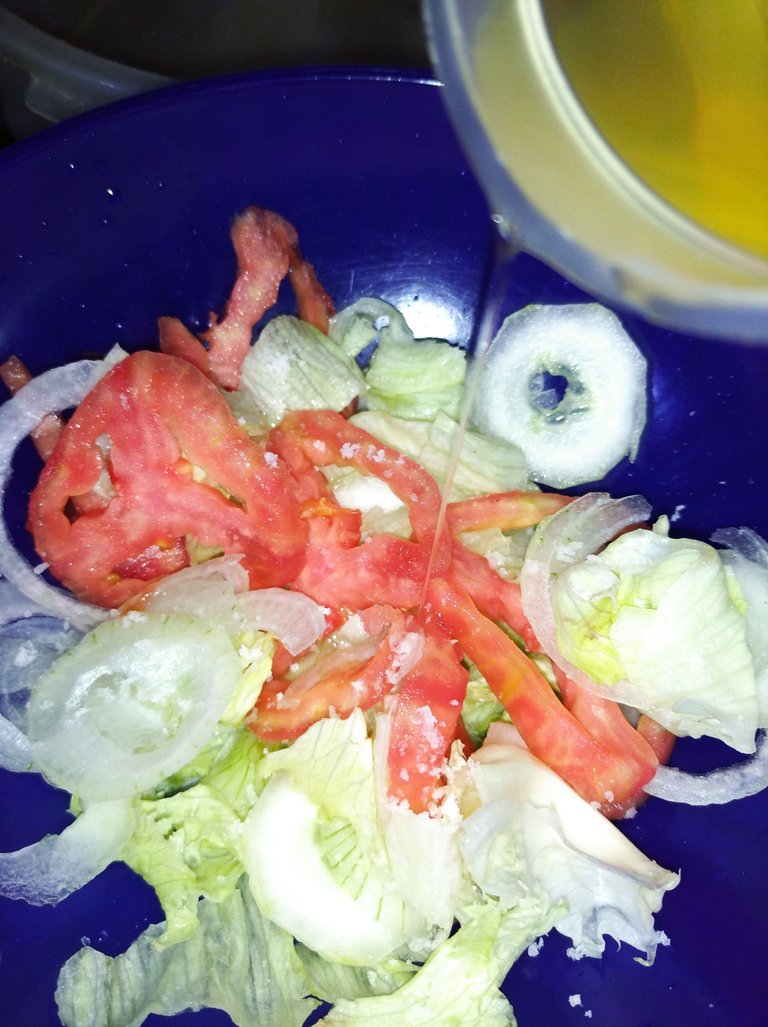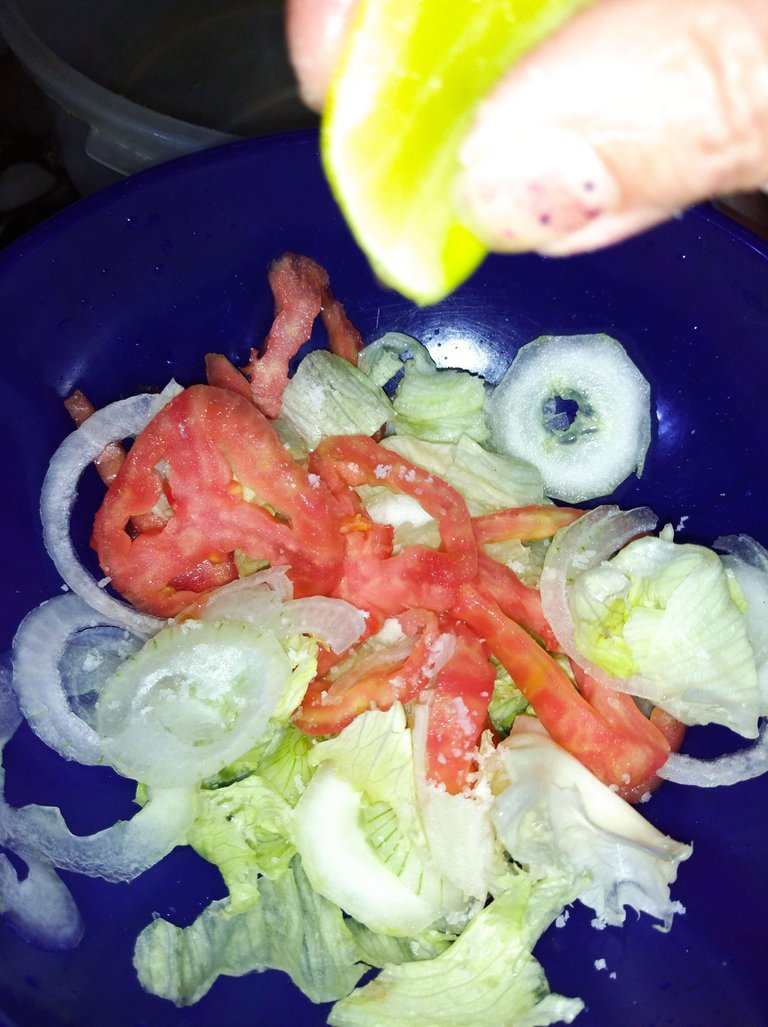 Spanish
Toca el turno de las arepas. En un bol agregamos 1 taza de agua y sal al gusto.
Vertemos la harina de trigo y amasamos.
Dejamos reposar 5 minutos y agregamos un poco de aceite. Si está muy dura agregamos un poco mas de agua hasta obtener una masa suave y moldeable.
Hacemos dos arepas delgadas o como mejor prefiera.
Colocamos en un asador y cocinamos por ambas caras que doren o tuesten.
English
It's the turn of the arepas. In a bowl we add 1 cup of water and salt to taste.
We pour the wheat flour and knead.
Let it rest for 5 minutes and add a little oil. If it is very hard we add a little more water until we obtain a soft and moldable dough.
We make two thin arepas or whatever you prefer.
We place on a spit and cook on both sides to brown or toast.
---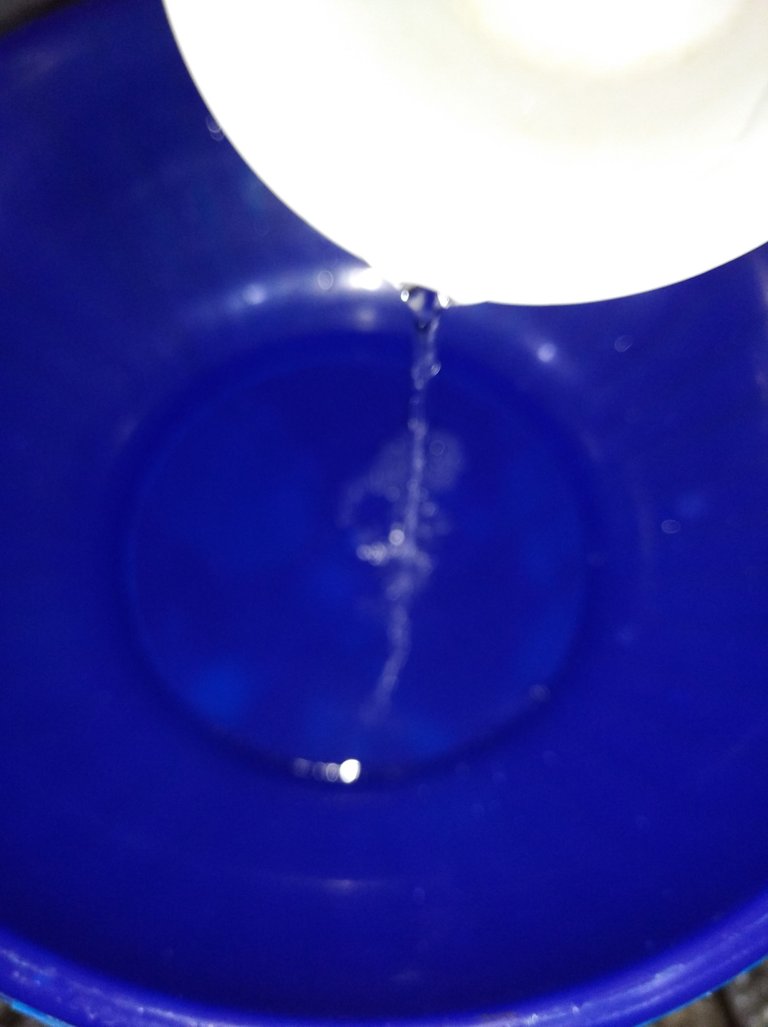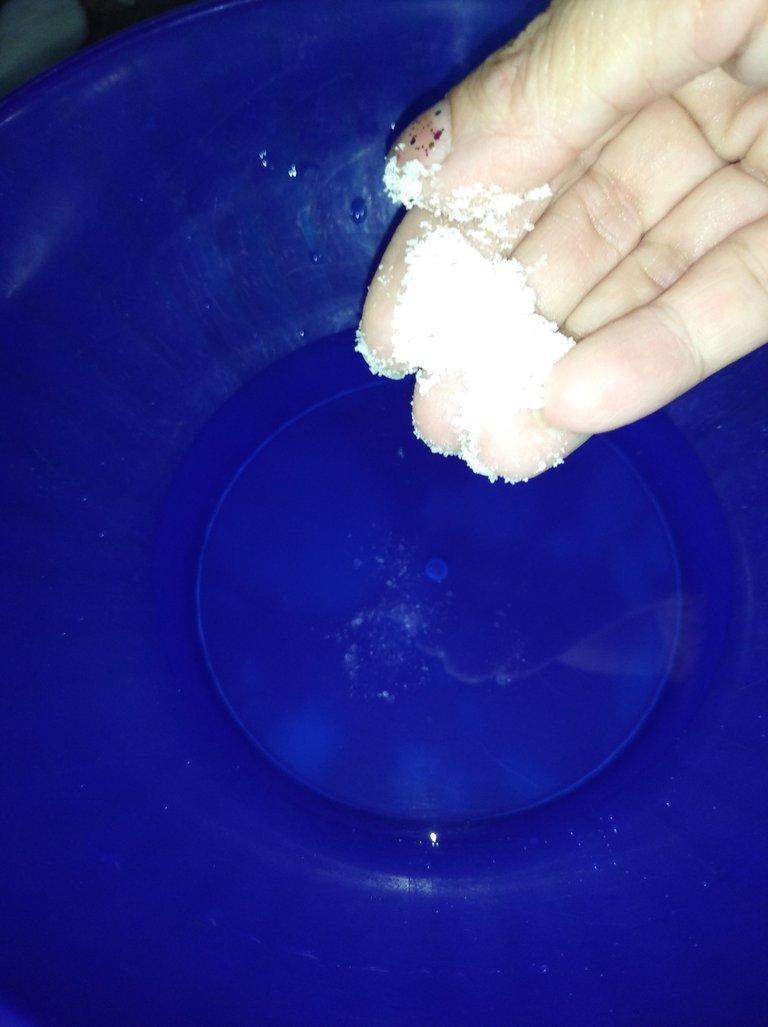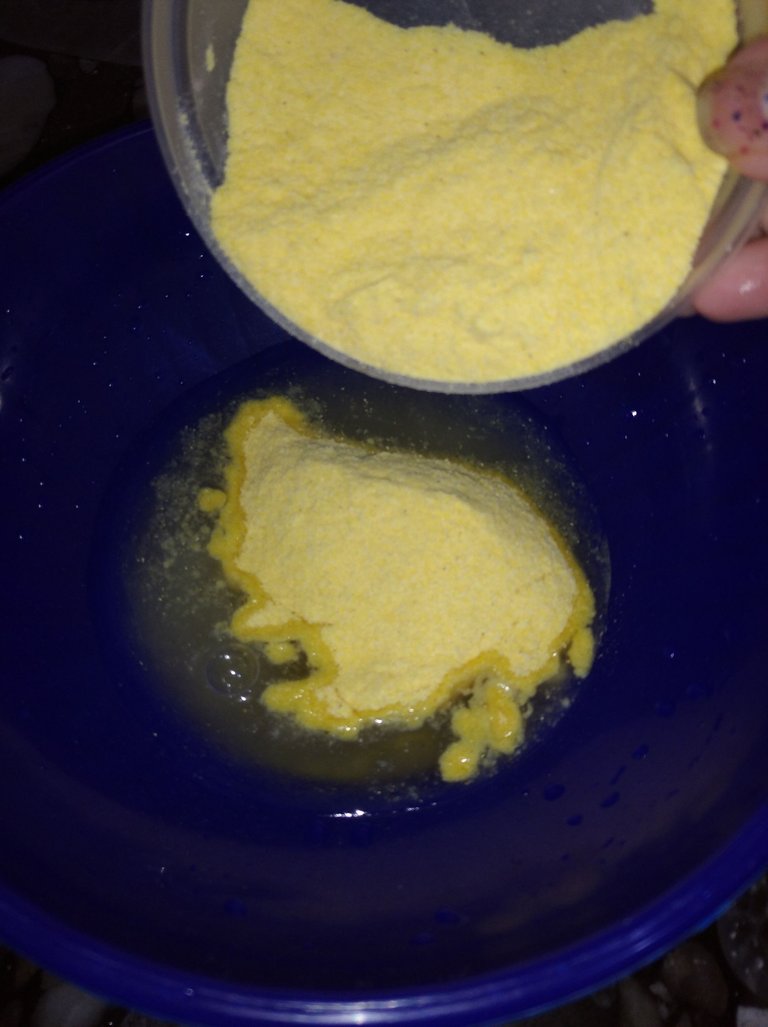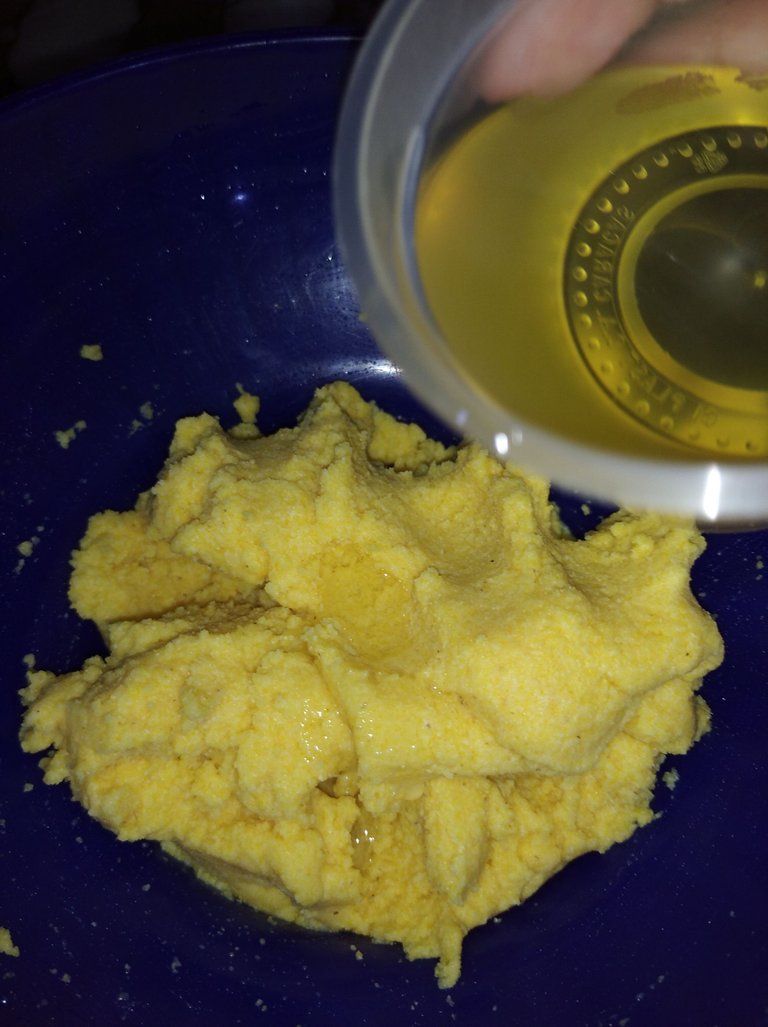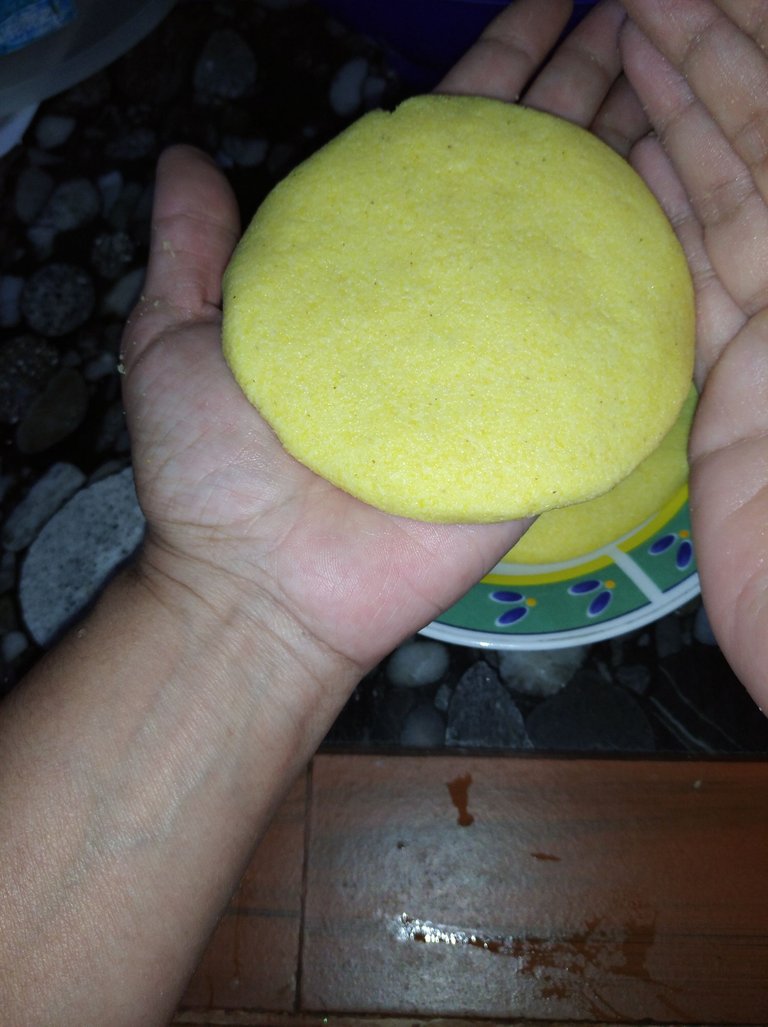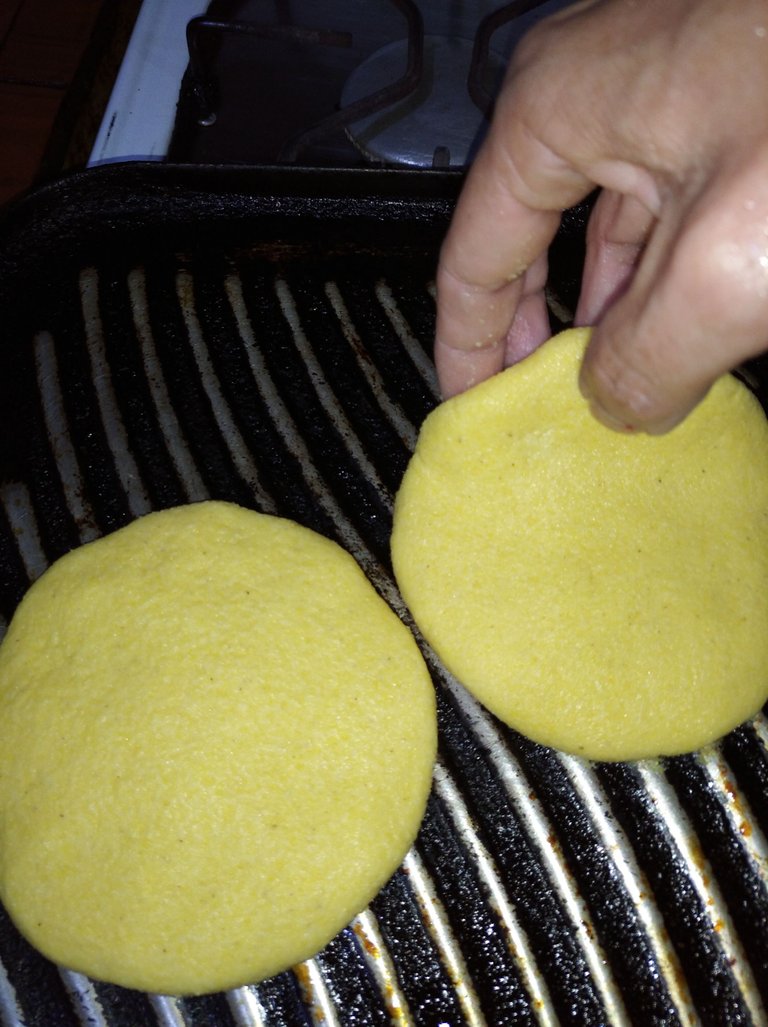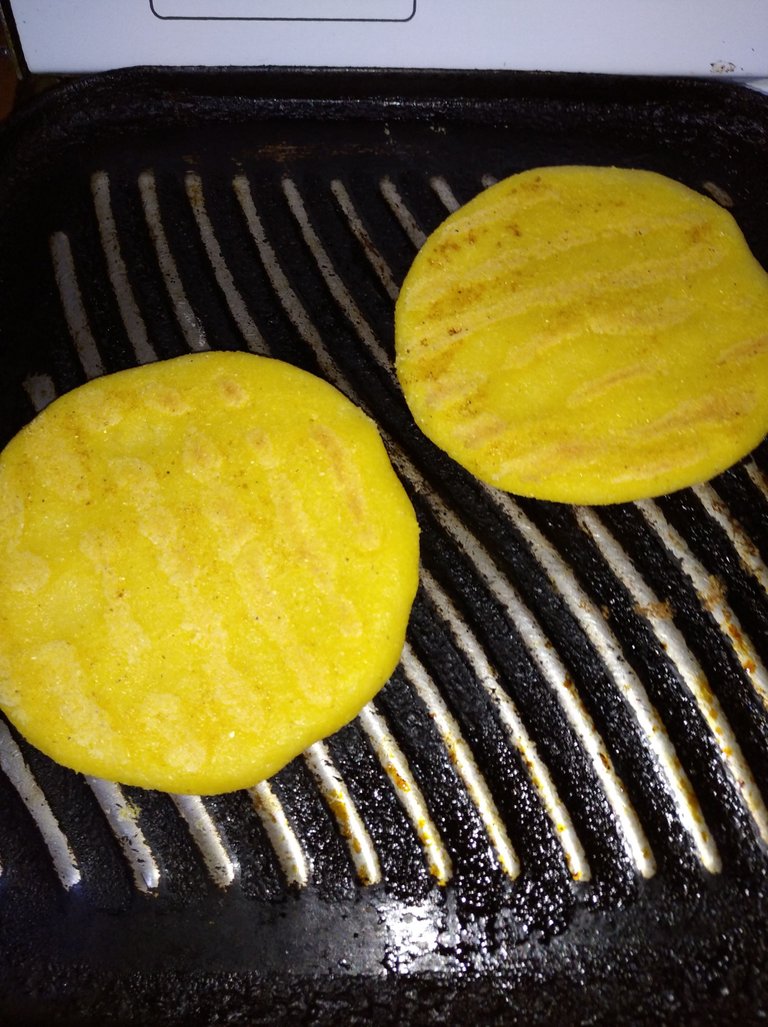 Spanish
Ahora freímos las rodajas de pescado. El momento ideal sería cuando ya esta hecha una cara de nuestras arepas, así las comemos calientes.
En un sartén agregamos aceite y cuando esté bien caliente echamos el pescado para que no se nos pegue.
Cocinamos por ambos lados hasta dorar.
English
Now we fry the fish slices. The ideal moment would be when one side of our arepas is already made, so we eat them hot.
In a frying pan we add oil and when it is very hot we add the fish so that it does not stick to us.
Cook on both sides until golden.
---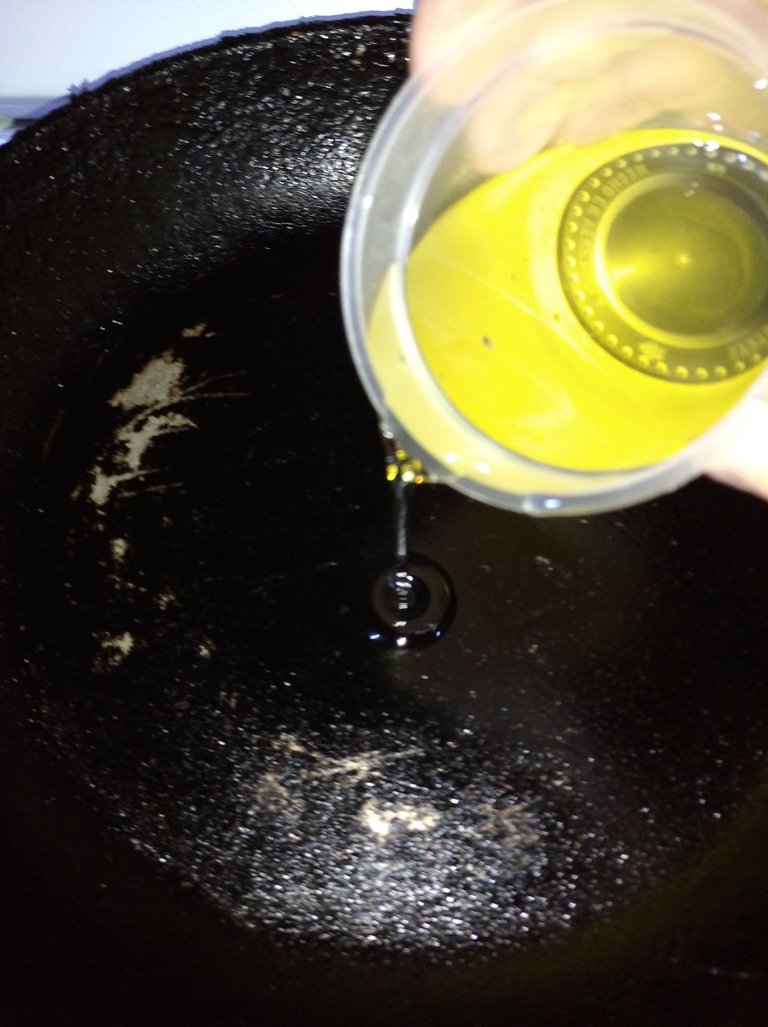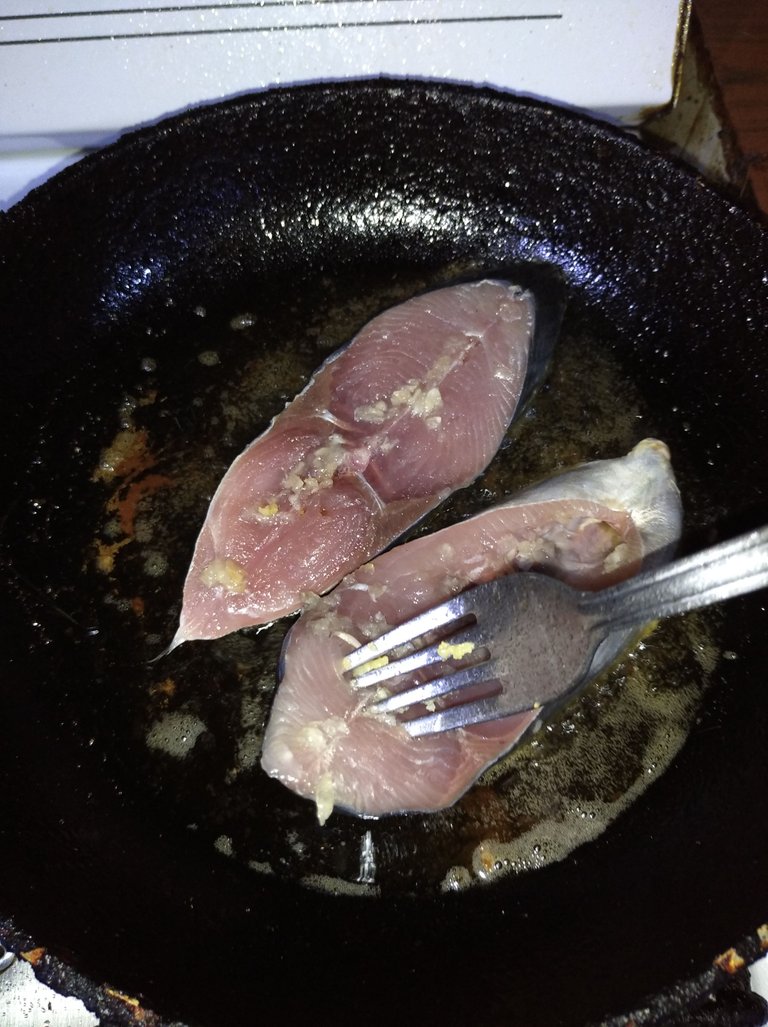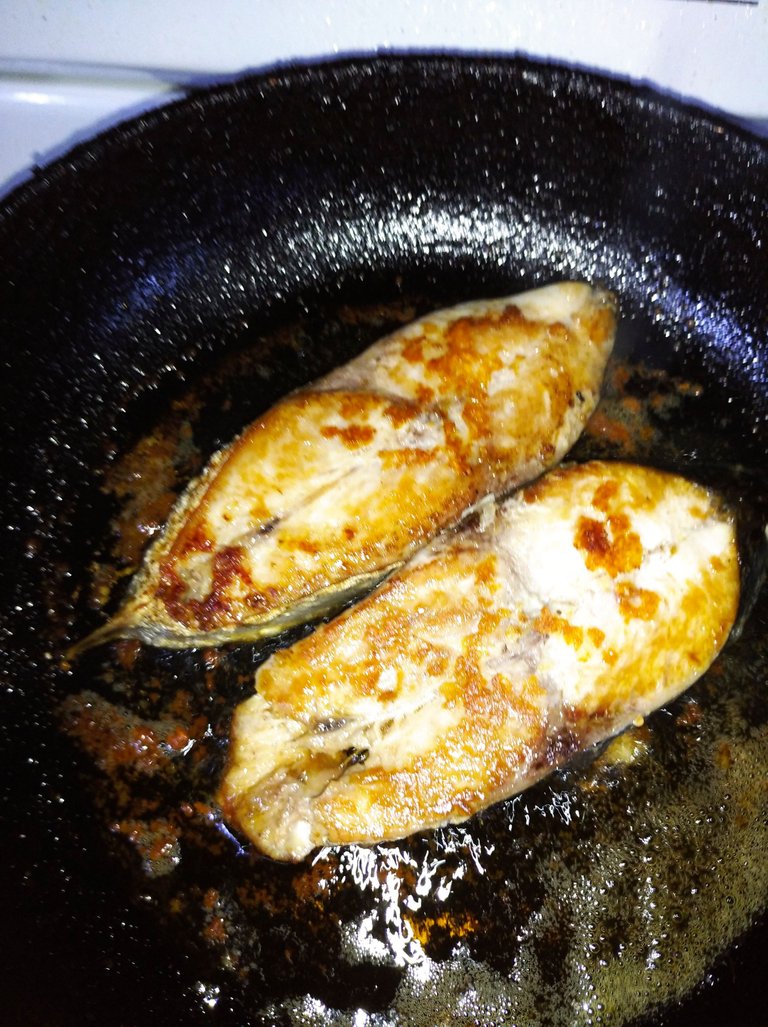 Spanish
Una vez listas las arepas y las rodajas de pescado, servimos bien caliente y acompañamos con la ensalada y los plátanos fritos. Y de esta forma disfrutaremos de un delicioso desayuno oriental.
Espero les haya gustado y no demoren en prepararlo.
Nos vemos en la próxima entrega.
English
Once the arepas and fish slices are ready, serve hot and accompany with the salad and fried plantains. And in this way we will enjoy a delicious oriental breakfast.
I hope you liked it and do not delay in preparing it.
See you in the next installment.
---