Whatever happened to Easter of 2020?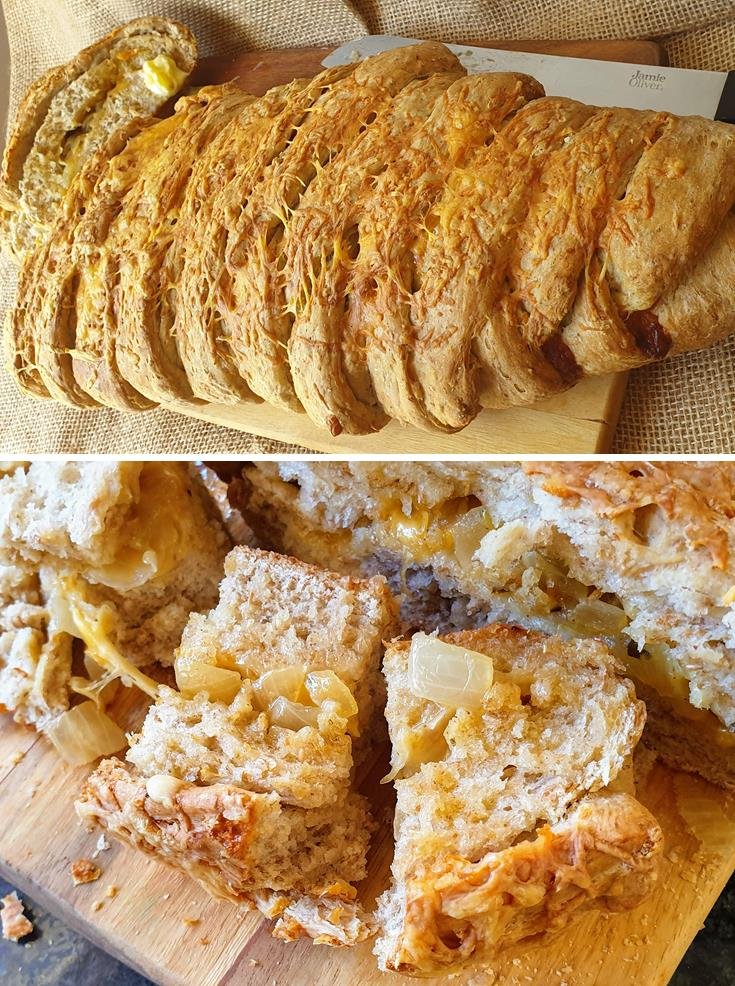 I honestly cannot remember much of what we did during Easter of 2020 except that...
I made my own Hot Cross Buns as I was afraid of catching the horrid C virus!

Home cooks started making their own bread as one could not sanitize store-bought bread!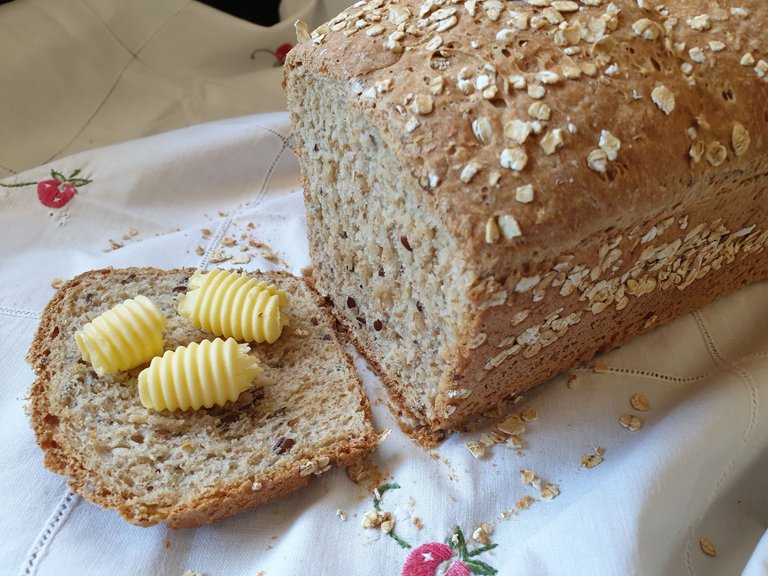 We learned to improvise and got crafty by using alternate ingredients as we could not run to the store on a whim!

Washing fresh produce and other food items became part of dish washing!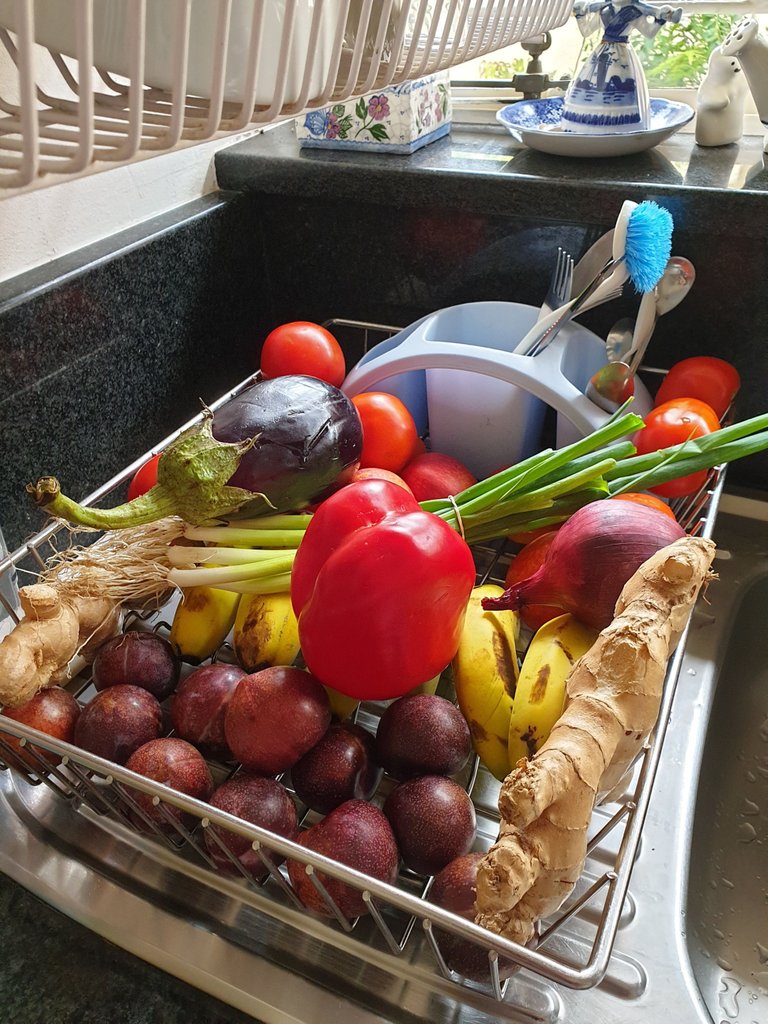 We wore PPE's in our BnB units and sanitized E.V.E.R.Y.T.H.I.N.G!!!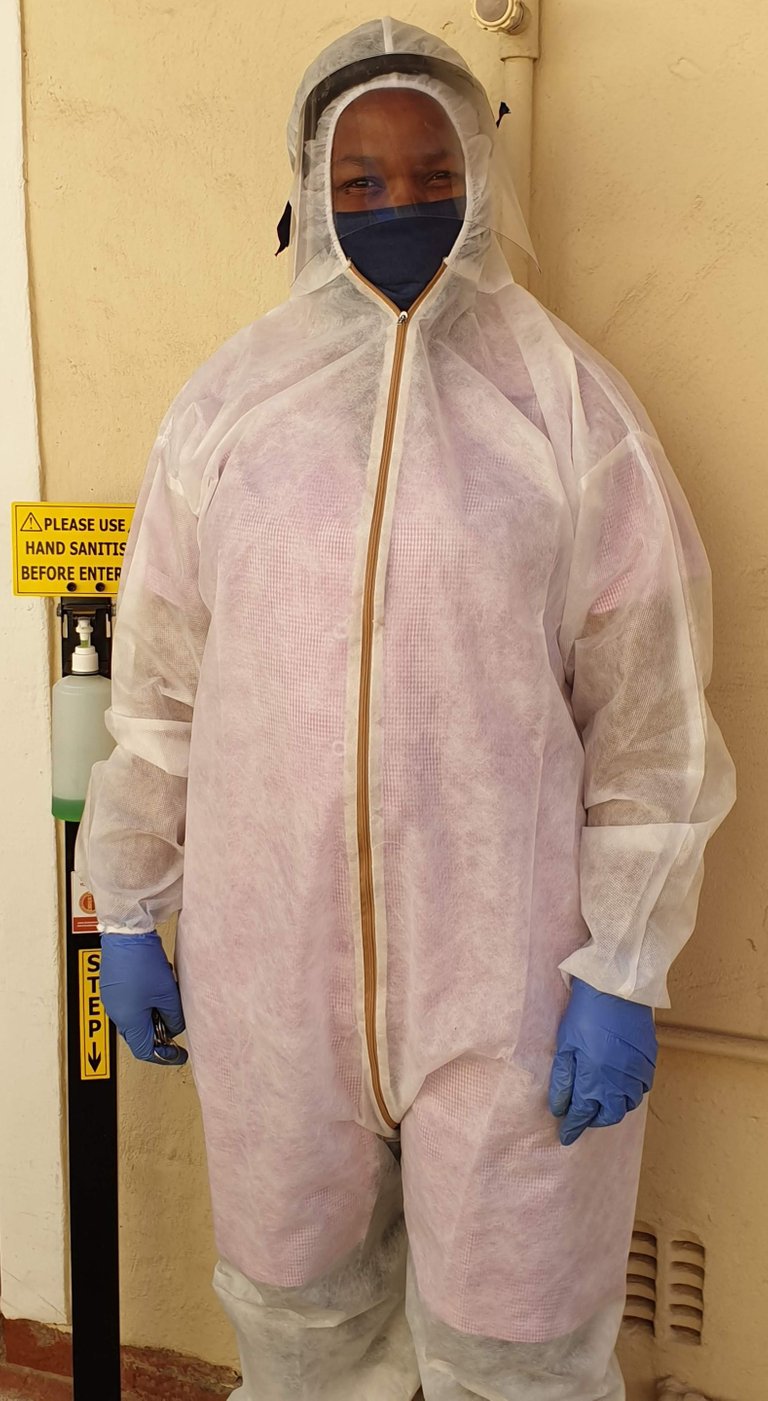 We were prisoners in our own homes during a harsh Lockdown that lasted about 10 weeks.

Boosting our Immune system with copious amounts of Vitamins, Minerals and all kinds of natural remedies became the norm in most households.

Making and designing Masks was the In-thing.

Doing food shopping online and having contactless deliveries became the norm.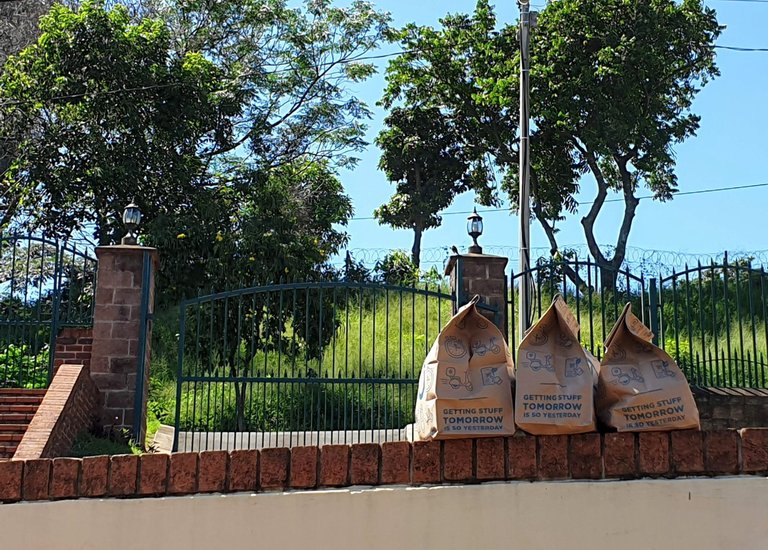 Only food stores and pharmacies were open; when returning home after shopping for these essentials, shoes would be left at the door, clothes straight into a hot wash, and we showered off the possible Covid viruses with vigirous washing!

We were glued to the telly watching the Covid horrors unfold; thankfully I gave up that pastime soon!

Spring cleaning and thinking how to survive weeks of not being able to receive any guests in our BnB was high on the agenda as that meant zero income and refunds for booking cancellations!

Pineapples became a scarce commodity as many South Africans started brewing Pineapple Beer due to the alcohol ban.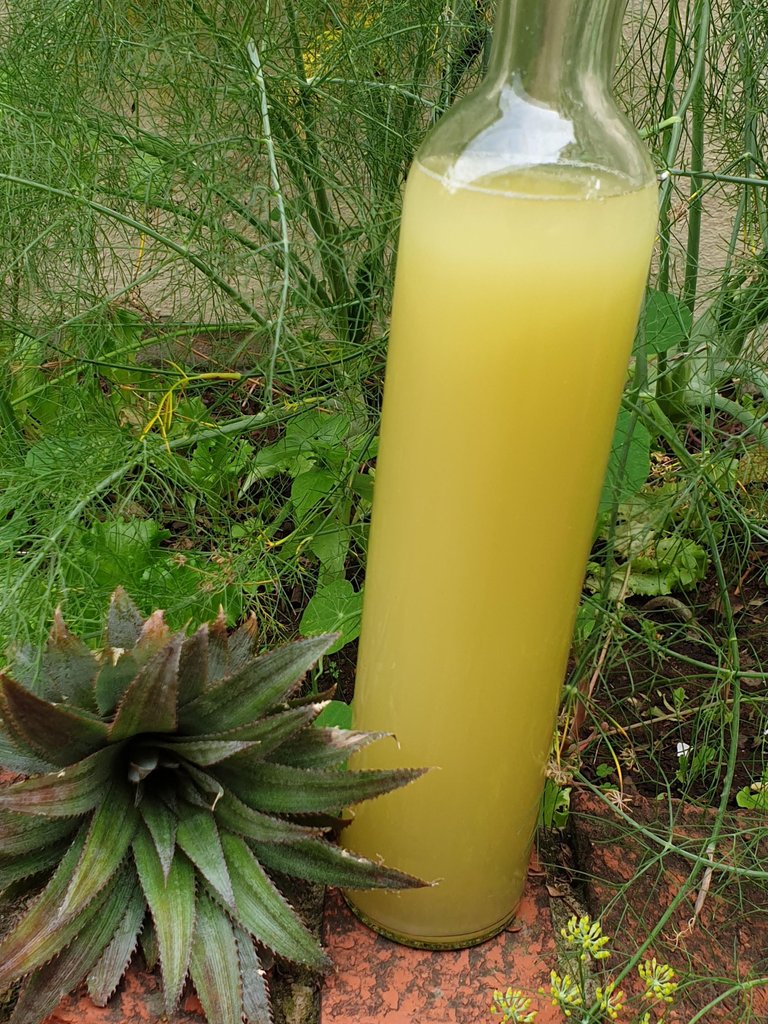 Illegal Cigarette sales were on an all time high.

Many Hiveans started digging into their precious Hive to survive as there were job losses, businesses closed down either temporary or permanently. Hive filled a gap in our budget for sure, although it was painful having to powerdown for nearly 10 weeks!

We stopped hugging and shaking hands; let alone kissing a friend or family member not living with us!

No Easter church services.

No concerts, theatres, movies, going to restaurants; in fact no events whatsoever!

No going to the beach for a swim here in SA, we could walk or cycle on the promenade but dare not step on the sand during that period!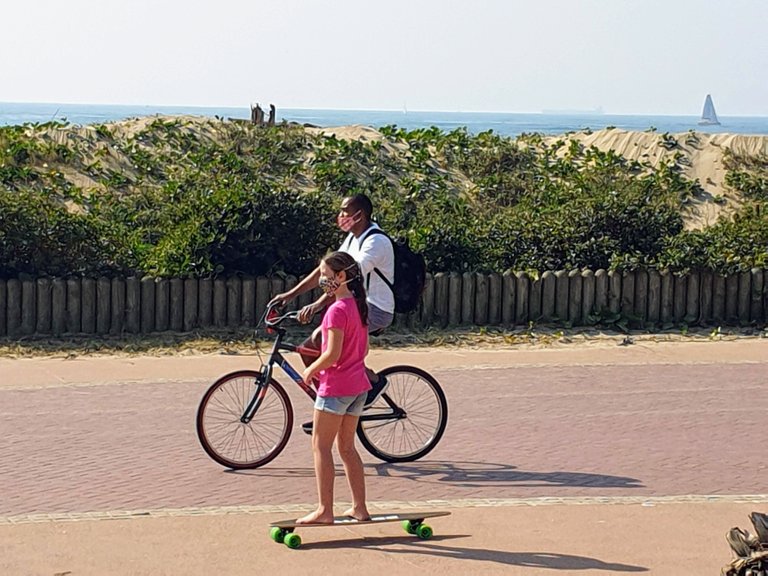 Curfews from 21:00 to 5:00.

No flights, no public transport.

Lipstick sales fell dramatically;)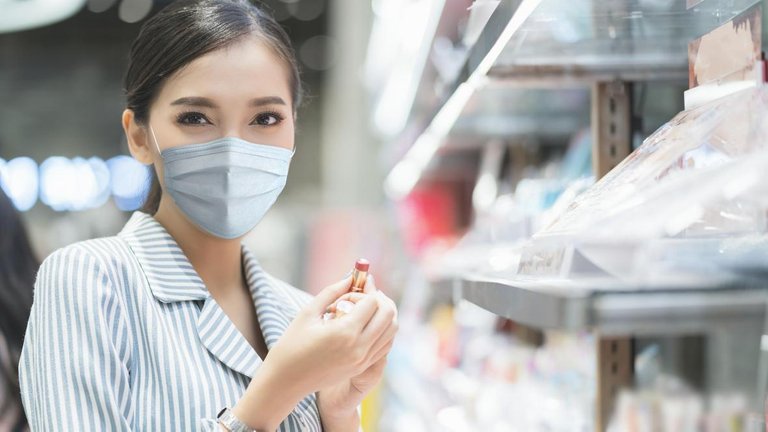 Getty
Breaking any of these new laws meant one could immediately be arrested.
In other words and to sum this all up - there was almost nothing we were allowed to do outside our homes!
Turn back the clock
Thinking back to 1 April of 2019.
If anyone told you that this would be the scenario on 1 April 2020, would you have believed them?
I think not, it would sound more like an April fool's joke not so!
Present time
There sadly have been many many lives lost, but we the survivors, are still here, alive and well; a little more wise and a tad more prepared now that we know a bit more and vaccinations are slowly being rolled out; although at a snail's pace here in sunny South Africa!
We've become more conscious of taking care of our health and really appreciate friends and family.
I bought Hot Cross Buns this Easter as I'm not so terrified of being infected any longer; still careful but not paranoid no longer!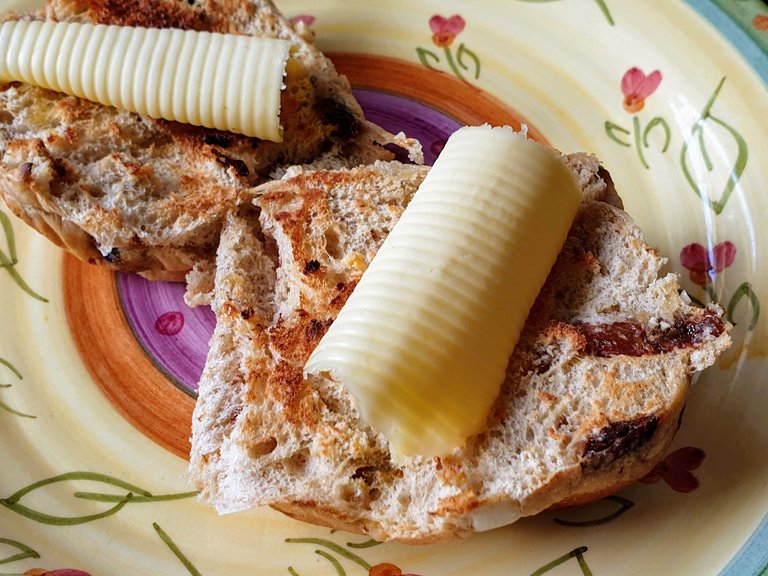 I would like to share with you something a little different for this Easter time, and that is a
Cheese & Onion Easter Plaited Loaf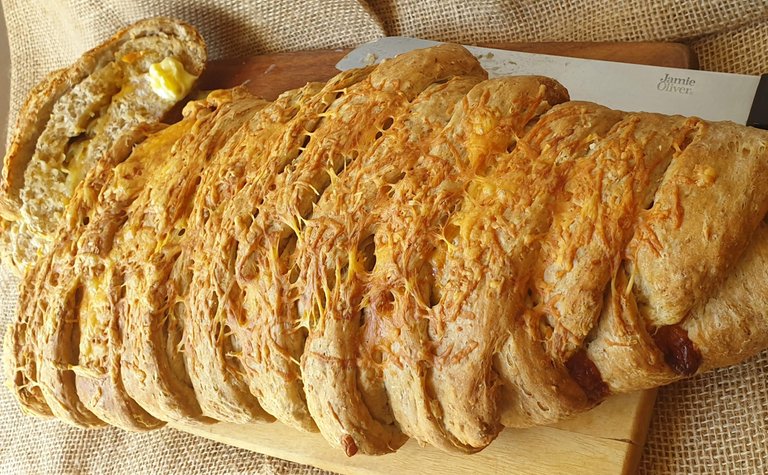 Not having any wholemeal flour, I dug a little deeper into the pantry cupboard and found Wheat Bix Cereal, Bran flakes and Rolled Oats, so added that to my White Stoneground Flour to make it a tad healthier and full of fibre.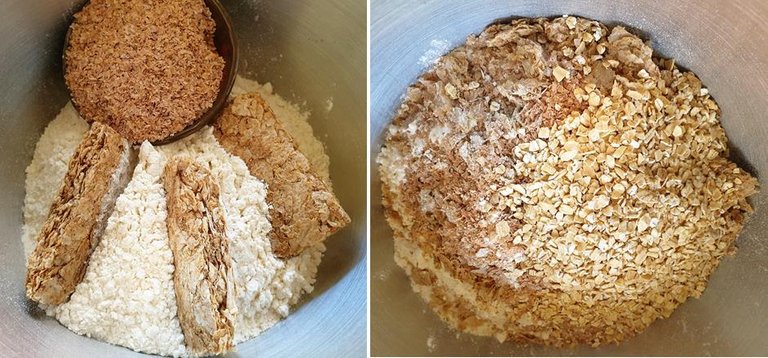 Basic Bread Recipe
4 cups Brown Bread Flour (I had none so used white flour and added approx 1/2 cup Bran flakes, 3 crushed Wheat Bix cereal biscuits & 1/2 cup Rolled Oats to make my own brown bread flour)
1 tsp Brown Sugar
1 tsp Salt
1 sachet Instant Yeast
60 gram melted Butter
450 ml Lukewarm Water (or use half milk for a softer crust)
Mix dry ingredients, add liquid and knead till a ball forms. Leave to proof in a warm place till it's double in size; I used my Wonderbag to speed up the process.
This is an amazing South African invention for cooking stews, soup, beans and legumes with just an initial startup on the stove top, thereafter pot is placed inside thise fabric bag and no more heat is needed, saving power, a great eco- friendly invention!
Filling for Cheese & Onion Easter Plaited Bread
1 cup grated Cheese
1 diced Onion + 3 cloves crushed Garlic, caramelized in a little oil
Roll dough into rectangle in pan, place filling down centre.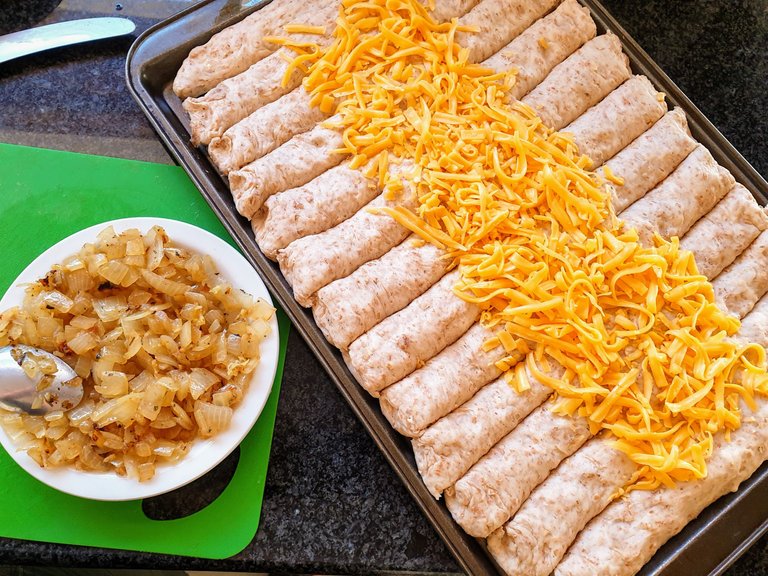 Make slits on both sides and fold over to make a plait and seal filling.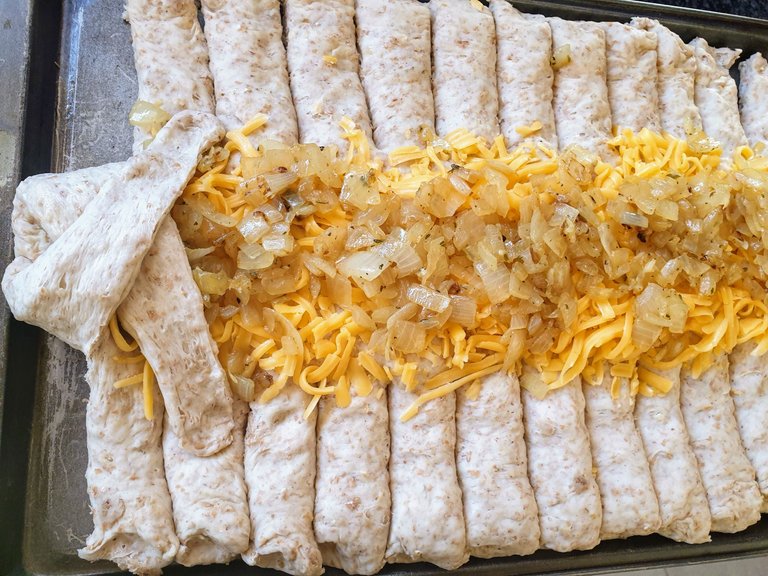 Top with extra grated cheese and bake at 170° fan oven for approx 40-45 min.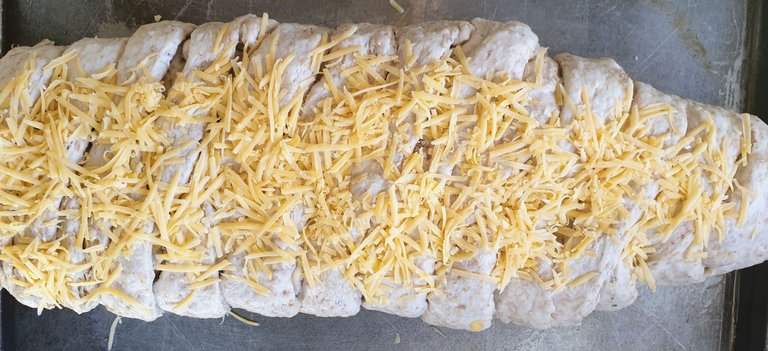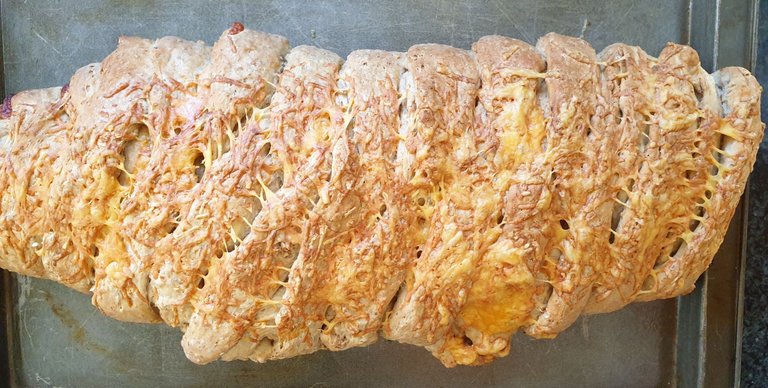 Serve hot with loads of butter.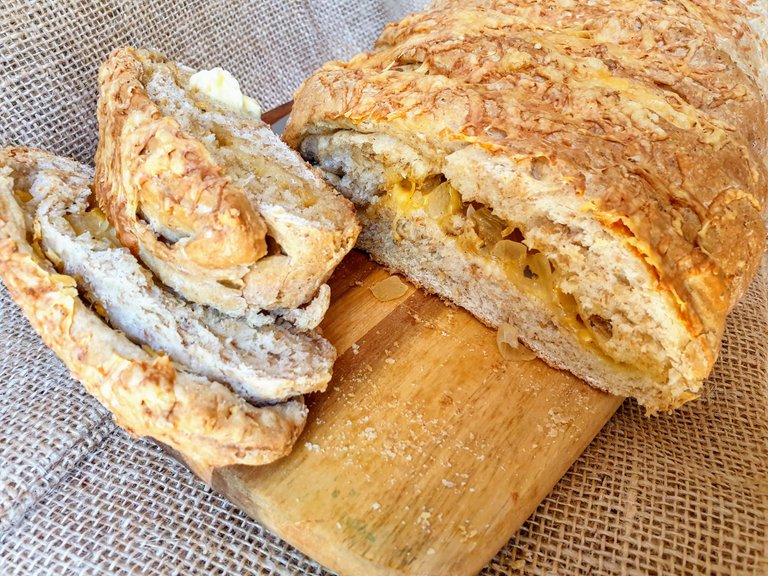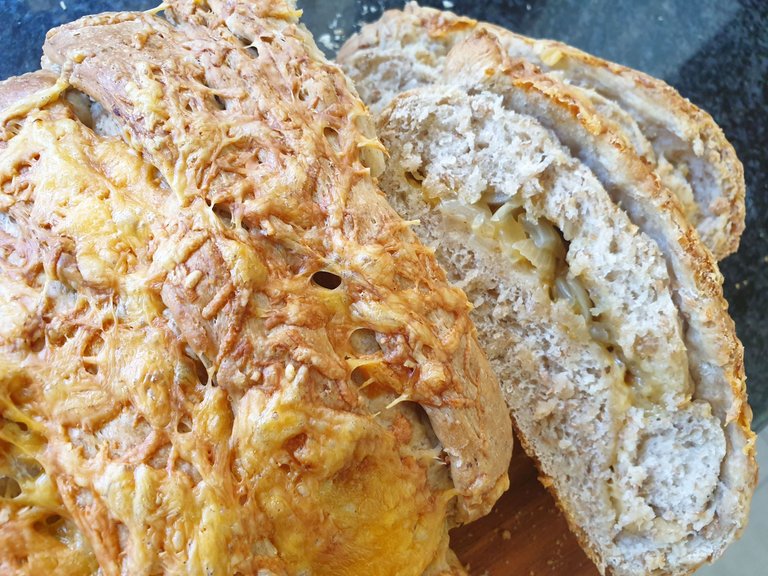 BON APPETIT FRIENDS & A HAPPY EASTER TO ALL OF YOU CELEBRATING THIS DAY!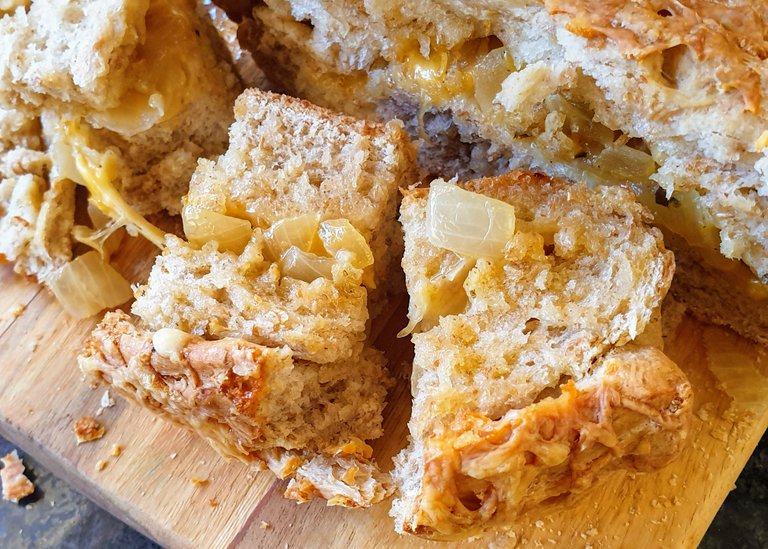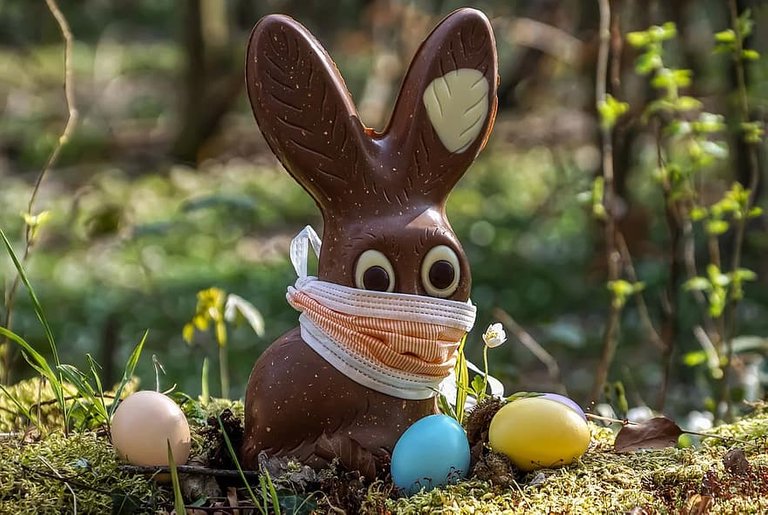 Source Banner created by @zord189



Original Content by @lizelle
Thank you for stopping by
Copyright @lizelle – All Rights Reserved


Do you know this Badge?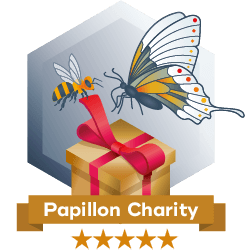 It says "Thank you for partnering with the Papillon Foundation by participating in the
Weekly Hive Charity Giveaway."
Do you want this Badge?
If you like this badge and if you want to help too, you can learn more about @combination and the badge in their blog post:
Some Exciting News! Badge release!


Why not join Hive RIGHT HERE and become part of this amazing community!


Banner created by @derangedvisions