SPANISH / ENGLISH
Hola Hivers.! / Hi Hivers.!
Les comparto una receta de alto valor nutricional de los ingredientes favorece a nuestro cuerpo "Crema de Apio Raíz y Acelgas - Nutricional". Esta preparación a base de apio de raíz y acelgas estas ricas hojas son similar a la espinacas es utilizada en sopas y otras preparaciones contiene vitaminas proteínas, fibras y minerales en cuanto al apio de raíz tiene un sabor especial intenso y delicioso con altos valores nutricionales 100% natural contiene nutrientes vitaminas y minerales constituye un gran beneficio para nuestra salud ligera de exquisito sabor además logra el espesor de la crema , estoy segura que podrán disfrutar esta receta con toda su familia y es para todas las edades es encantadora.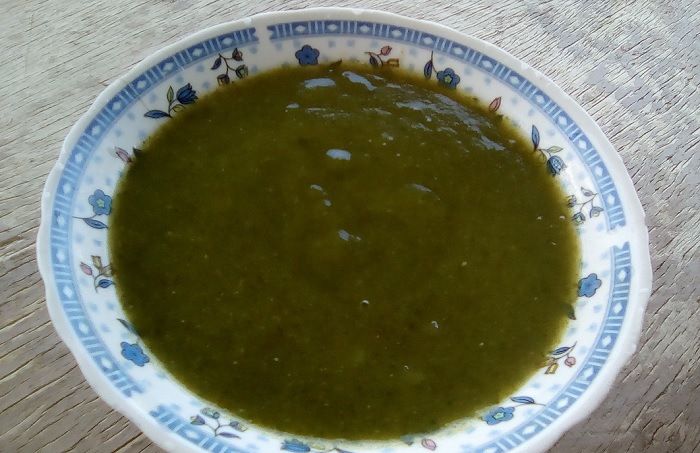 I share a recipe with a high nutritional value of the ingredients that favors our body "Cream of Celery Root and Chard - Nutritional". This preparation based on root celery and chard, these rich leaves are similar to spinach, it is used in soups and other preparations, it contains vitamins, proteins, fibers and minerals, as for root celery it has a special intense and delicious flavor with high nutritional values ​​100 % natural contains nutrients, vitamins and minerals, it constitutes a great benefit for our health, light with an exquisite flavor, it also achieves the thickness of the cream, I am sure you will be able to enjoy this recipe with your whole family and it is for all ages it is lovely.

Ingredientes Porcion para 4 Personas.
• 1 kilo apio raiz.
• 4 Hojas de Acelgas.
• 1-1/2 Litro de agua potable.
• Cilantro , ajo triturado , perejil , sal y pimienta.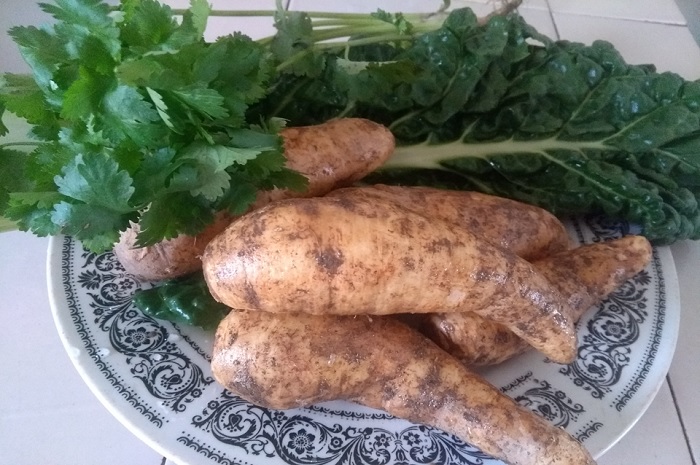 Ingredients Portion for 4 People.
• 1 Kilo root celery.
• 4 Chard Leaves.
• 1-1 / 2 Liter of drinking water.
Elaboracion / Elaboration.
• Eliminamos la piel que recubre los apios, las enjuagamos con abundante agua y la contamos en trozos pequeños reservamos.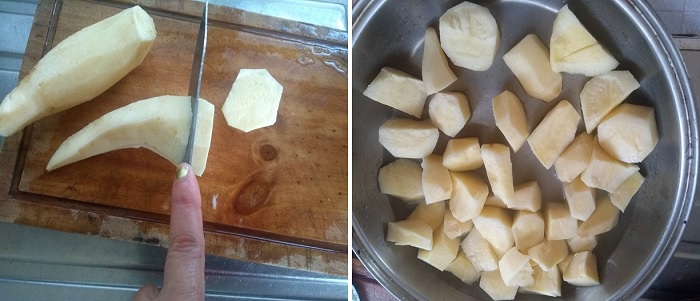 • We remove the skin that covers the celery, rinse them with plenty of water and count it in small pieces and reserve.
---
• Cortamos las hojas de acelgas y los enjuagamos reservamos.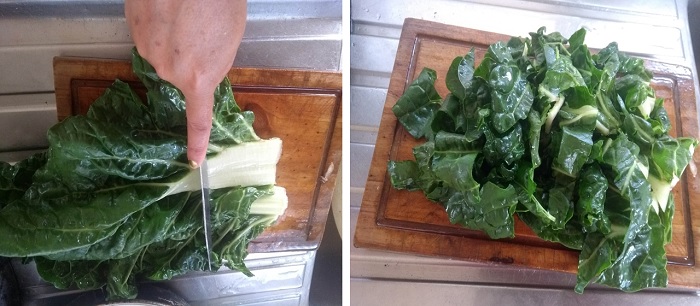 • Cut the chard leaves and rinse and reserve.
---
• Llevamos a la estufa la olla con agua y apios y cocinamos la preparación añadimos cilantro iniciamos la cocción al ablandar los apios vertemos las hojas de acelgas a la preparación sazonamos con ajo triturado, cilantro, sal y pimienta transcurridos unos minutos probamos la preparación y retiramos del fuego para que se enfrié .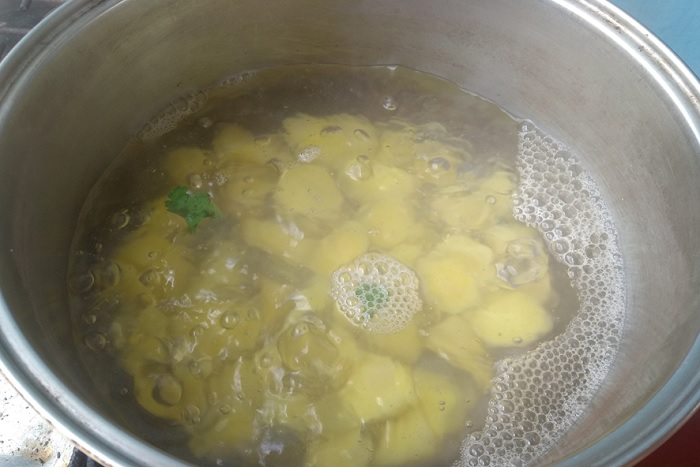 ---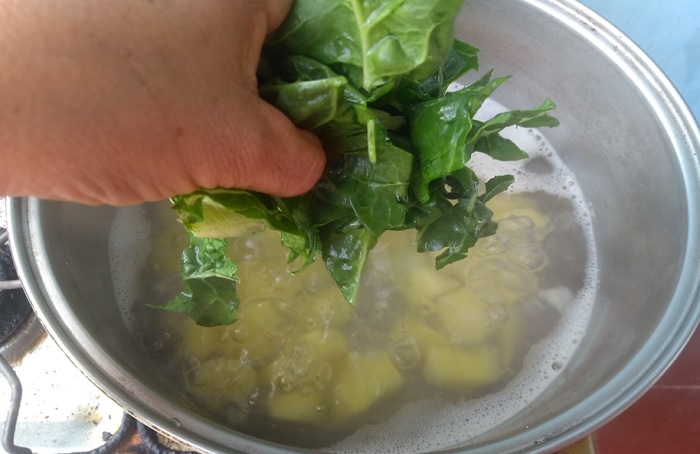 • We take the pot with water and celery to the stove and cook the preparation, we add coriander, we start cooking by softening the celery, we pour the chard leaves to the preparation, we season with crushed garlic, coriander, salt and pepper after a few minutes we taste the preparation and remove it from the heat to cool.
---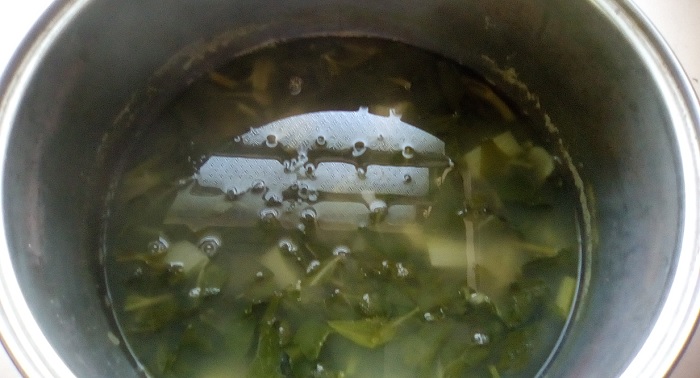 ---
• Vertemos a la preparación en la licuadora y obtenemos la rica crema de apio raíz y acelgas colorida de verde .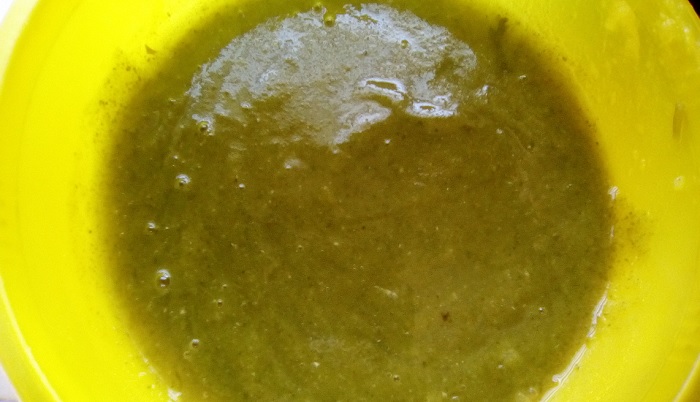 • We pour the preparation into the blender and obtain the rich cream of root celery and green chard.
• Servimos esta rica y valiosa "Crema de Apio Raiz y Acelgas " – Nutricional , es alimento 100% natural ligero que se digiere con facilidad, le puedes servir acompañado con pan tostados con mantequilla y perejil a gusto del comensal.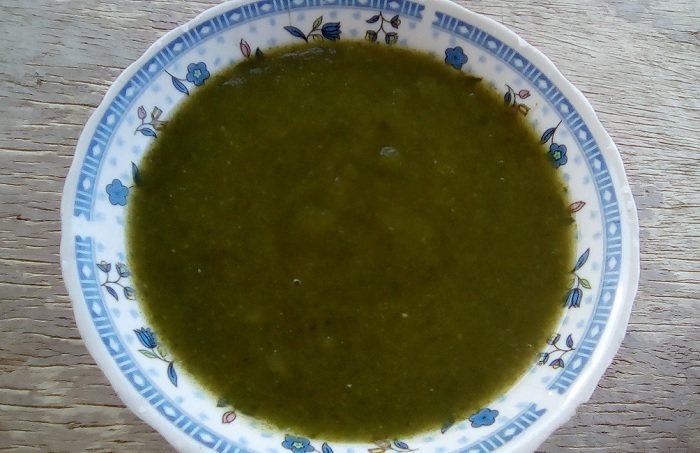 • We serve this rich and valuable "Cream of Celery Root and Chard" - Nutritional, it is 100% natural light food that is easily digested, you can serve it accompanied with toasted bread with butter and parsley to the diner's taste.
---
Tomé las fotografías con el móvil Moto G5.
I took the pictures with Moto G5 mobile.
Contenido 100 original.
Original 100 content.
A Disfrutar .!
To Enjoy it.!