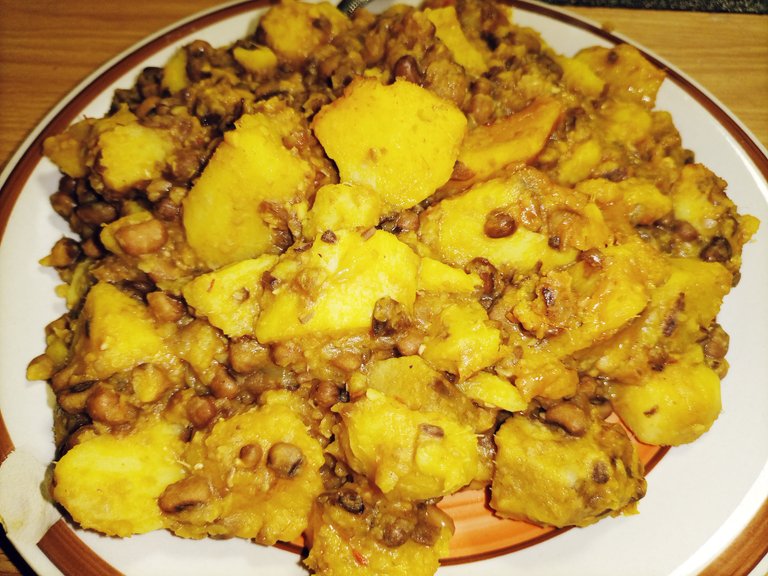 Hello Hivers 💞💕,
A very healthy food means a lot not just to prepare it in a fast modethat will encourage more people to consume but not very healthy and consumption or at the end of the day. this kind of food you are looking at is a very great healthy delicious diet which is a combination of protein and also carbohydrates.
It can be consumed by all kinds of age group bit very young young old or very old no matter how the situation is it is advisable to consume this kind of meal and it can be eaten or consume for breakfast lunch or dinner depending on your own choice as individual human being. But for me I used this for dinner for myself and the family as a whole.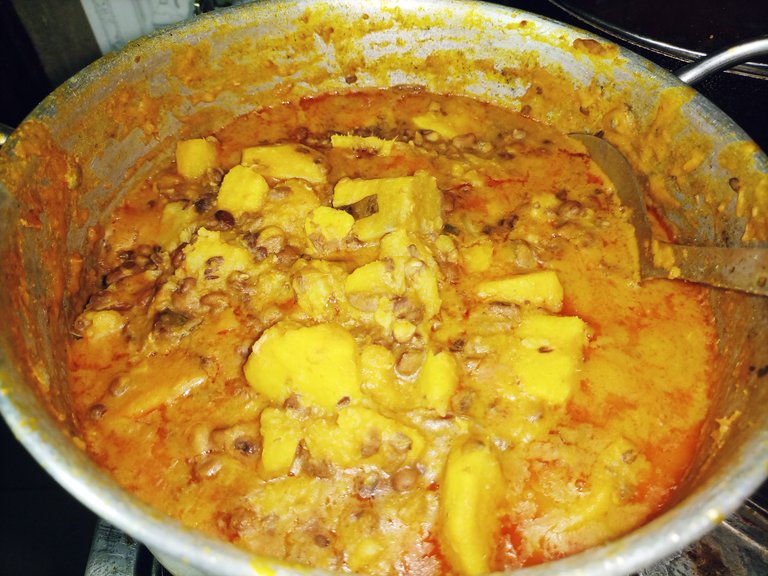 This was how it absolutely look at the end of the declaration which took me 45 minutes of cooking with a medium heat source inclusive. The cooking got me inspired more and more because I used all natural food stuff to prepare this kind of meal also I used some other food ingredients for Soup.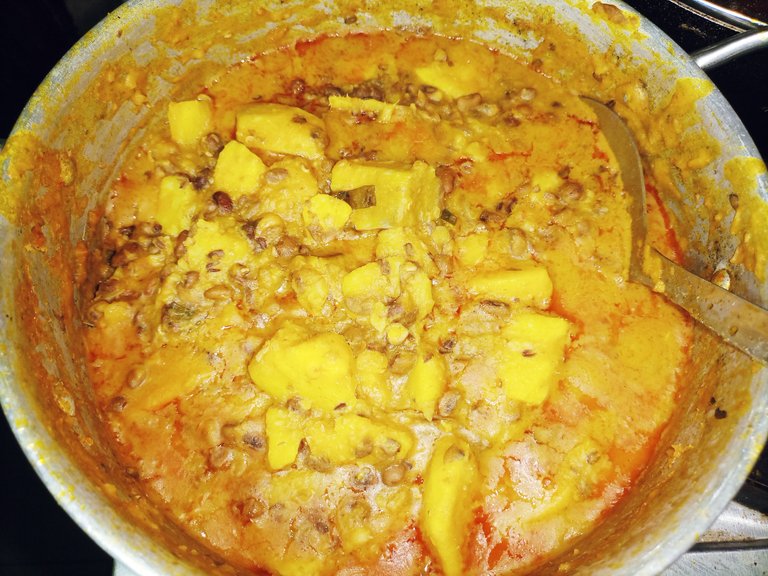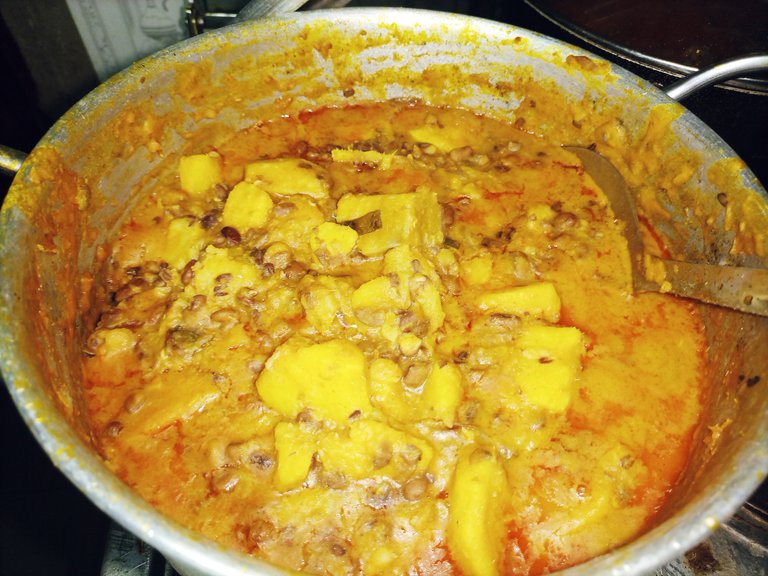 For this I have all this ingredients used.
White yam,
Brown beans,
Ree Oil,
Curry Leaf,
Clean Pot,
Turning Spoon,
Grinded Peppers,
Salt,
Red Onions,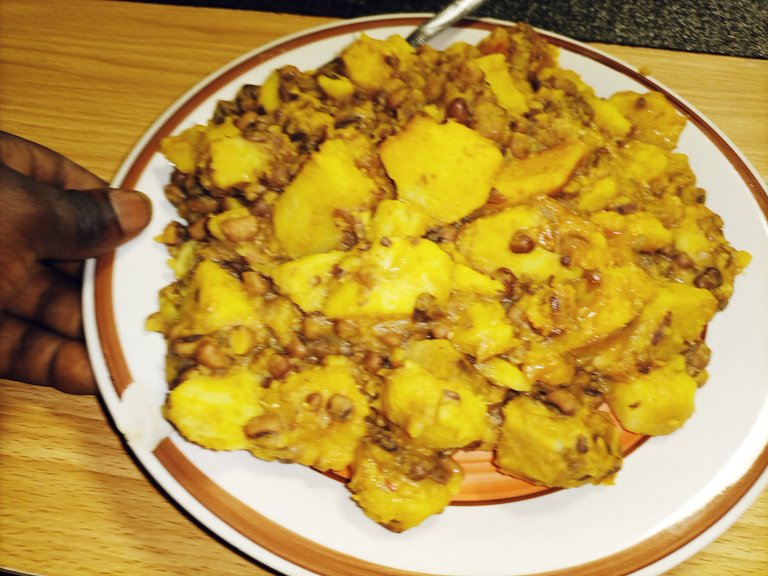 After which I cut the yam into smaller pieces I also peeled it thereafter I washed it three times so as to remove all necessary small dust and particles. After this process I poured it into a very clean Pot then add a little bit of water plus salt. After 15 minutes for boiling I had to call my already cooked brown beans then today chopped cooked white yam. I added red oil, chili pepper, chopped curry leaves and covered it.
There after I use my stainless Spoon to mashed it together on the fire then leave for 15 minutes with reduced heat supply.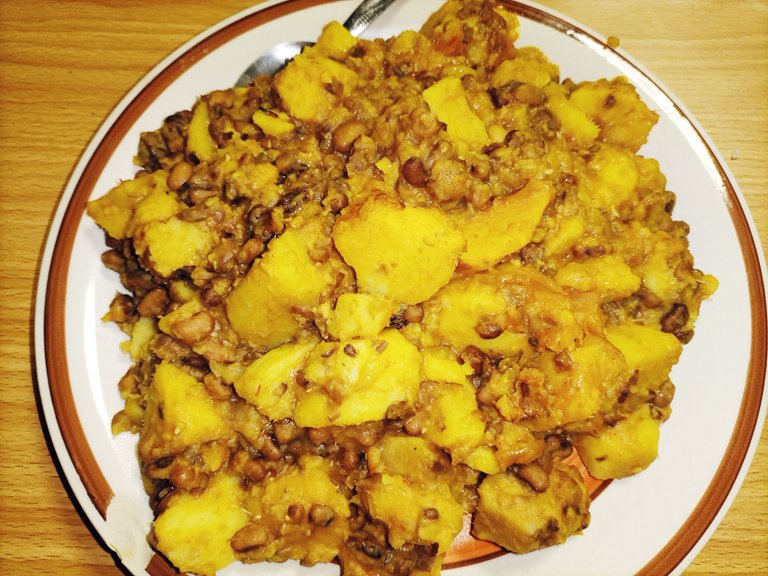 Food Is Read.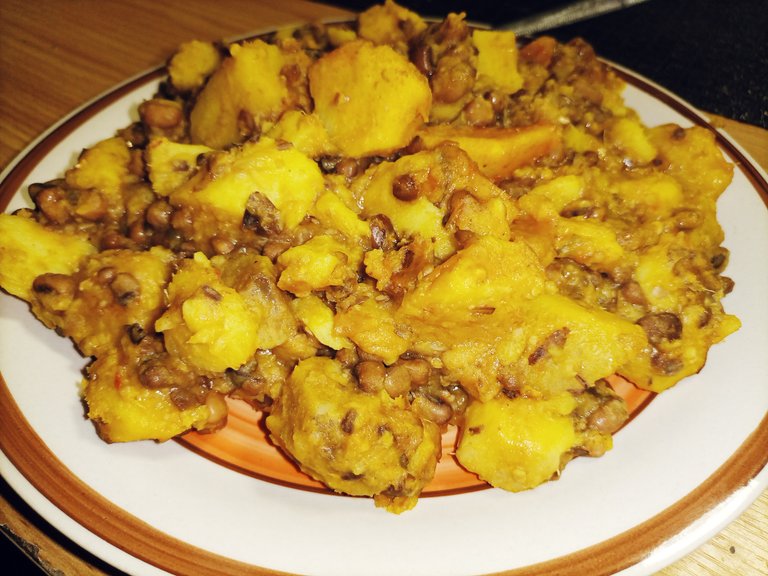 Mobile Phone Capture Details. ( Infinix Note 7 )
MAIN CAMERA
Quad 48 MP, f/1.8, (wide), 1/2.0", 0.8µm, PDAF
2 MP, f/2.4, (macro)
2 MP, f/2.4, (depth)
2 MP, f/1.8, (dedicated video camera) - 128/6 model only
Features Quad-LED flash, panorama, HDR
Video [email protected]
SELFIE CAMERA
Single 16 MP, f/2.0, 26mm (wide), 1/3.06", 1.0µm
Video [email protected]
---
Thanks For Stopping by And checking Out My Blog 📝📖🗒️
---
Original content by me, @mattsanthonyit
---
Please important note▶️, order than any stated link in my post otherwise every other photographs used in my posts are originally taken and owned by me @mattsanthonyit, if you like them and wish to use any of my images please contact me privately. Thanks🔛.
---
🗓️Date Capture: 28/10/2020. 📸Medium capture: Infinix Note5 Smartphone. 🌍Location: Ilorin.Kwara State. Nigeria. 🕰️Time: 8:58pm ⚡Posted with: peakd.com
---
If you actually like what you see😃😄😉,watch📷📺📸 and read📖📋 I would equally be grateful for an upvote♥️⚡ a very cool comment under my comment box or a reblog 🌀😏 for everyone to see ... and perhaps maybe you would like to follow me for more of my Post to show on your own feeds. Don't miss any of my Post.🔝. Special thanks to all who put big smiles on my face with Auto Upvote for always being supportive to me 💞💯.
---
Thank you for visiting my blog.
---
You Can As Well Join Me On Other Social Platform.
Twitter:
Check out Matthew O. Akinlotan [peakd @mattsanthonyit ] (@mattsanthonyit): https://twitter.com/mattsanthonyit?s=09
---
Instagram:
https://instagram.com/officialoluwagb...
---
YouTube:
[https://m.youtube.com/channel/UCPBPk8al3dnLy5xAWnbWT1w
---
Facebook:
( https://mobile.facebook.com/akinlotan...)
---
Hive:
---
⬇️⬇️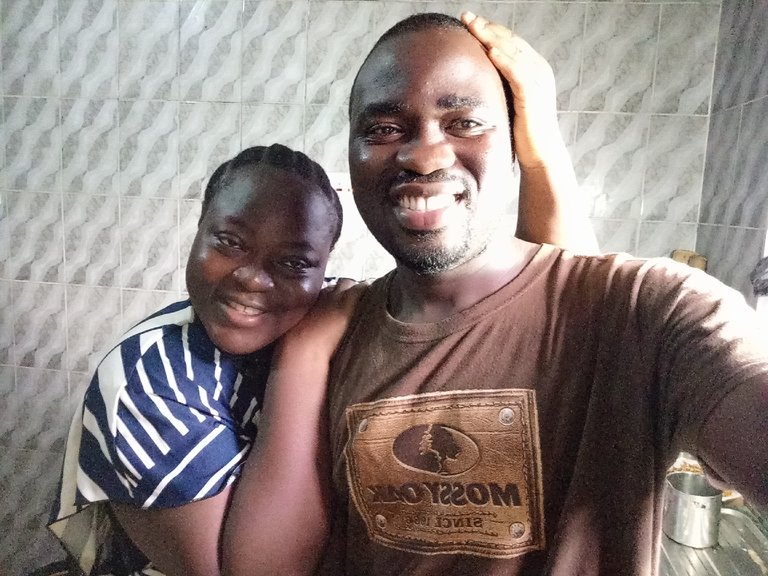 Matthew is a farmer and lover of Hive. HIVE has really helped my life to grow more healthier than I was, HIVE testimony. I'm a Dad, husband and a hustler. Farmer who loves animals, he practice what he preaches . He is also a Photographer, Traveller , Mr Chef ( Loves Cooking) and above all, he is a blogger and a vlogger♣️♠️.