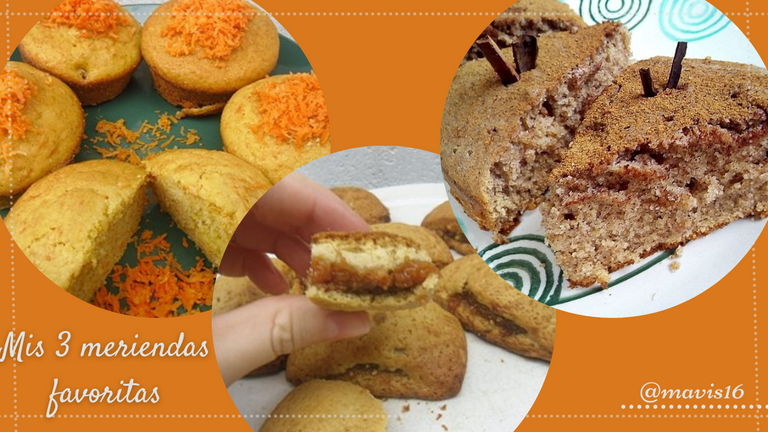 Español | English
Hola comunidad💕 Hace unos días me tope con la iniciativa de
@canelarecetas
. A diario también me encanta merendar algo dulce, así que por lo general suelo preparar bizcochos o comprar pan dulce. A las 5pm siempre disfruto de un buen café y de verdad que no hay nada mejor que acompañarlo con un postre delicioso.
Hello community💕 A few days ago I stumbled upon the @canelarecetas initiative. Every day I also love to snack on something sweet, so I usually prepare bizcochos or buy sweet bread. At 5pm I always enjoy a good coffee and there really is nothing better than accompanying it with a delicious dessert.
Galletas |Cookies
De vez en cuando preparo galletas para merendar, casi siempre las termino comprando porque su elaboración consume mucho tiempo y a veces no cuento con suficiente para ello. En esta imagen les muestro unas galletas que realice con relleno de mermelada de guayaba, quedaron muy buenas.
From time to time I prepare cookies for snacks, I almost always end up buying them because their preparation is time consuming and sometimes I don't have enough time for it. In this image I show you some cookies that I made with guava jam filling, they were very good.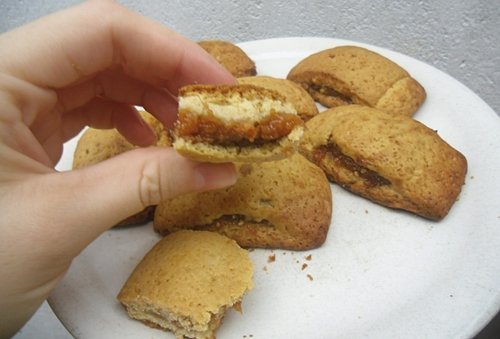 Bizcocho| Cake
Soy fanática de los bizcochos, tortas y ponquesitos. Su elaboración suele ser bastante rápida. Una de las técnicas que me enseño mi novio es agregar todos los ingredientes en la licuadora, batir y luego al horno. Pero a pesar de ello prefiero el método de batir con paleta o batidora jaja. Una de las cosas que me encanta de esta mezcla es que las tortas y bizcochos la podemos realizar del sabor que más deseemos. En las imágenes de abajo les muestro dos tortas que prepare hace poco.
I am a fan of bizcochos, cakes and ponquesitos. They are usually quite quick to make. One of the techniques that my boyfriend taught me is to add all the ingredients in the blender, beat and then bake. But despite this I prefer the method of beating with a paddle or mixer haha. One of the things I love about this mixture is that the cakes and biscuits can be made in any flavor we want. In the images below I show you two cakes that I made recently.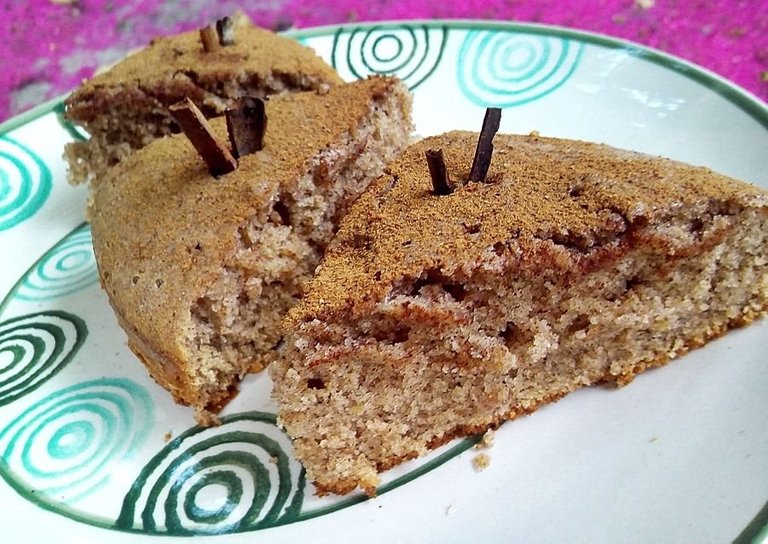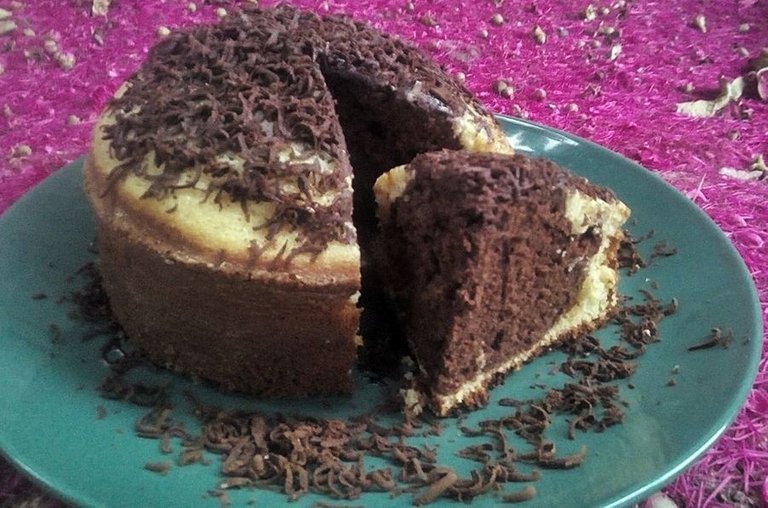 Pan | Bread
El pan y el café son una excelente combinación. En las tardes el pan dulce o salado saca de apuros cuando provoca merendar algo. Así que acostumbro a comprar panes y tenerlos guardado por si me da antojo de comer algo jaja. No soy muy buena preparando panes pero hace unas semanas realice unos panecillos colombianos el cual lleva por nombre "almojabanas" me encanta su sabor porque a la mezcla se le agrega queso rayado y también un toque dulce.
Bread and coffee are an excellent combination. In the afternoons, sweet or savory bread is a great way to get out of trouble when I feel like having a snack. So I use to buy breads and keep them in my stash in case I feel like eating something haha. I'm not very good at making bread but a few weeks ago I made some Colombian bread rolls called "almojabanas" I love their flavor because I add grated cheese and a touch of sweetness to the mix.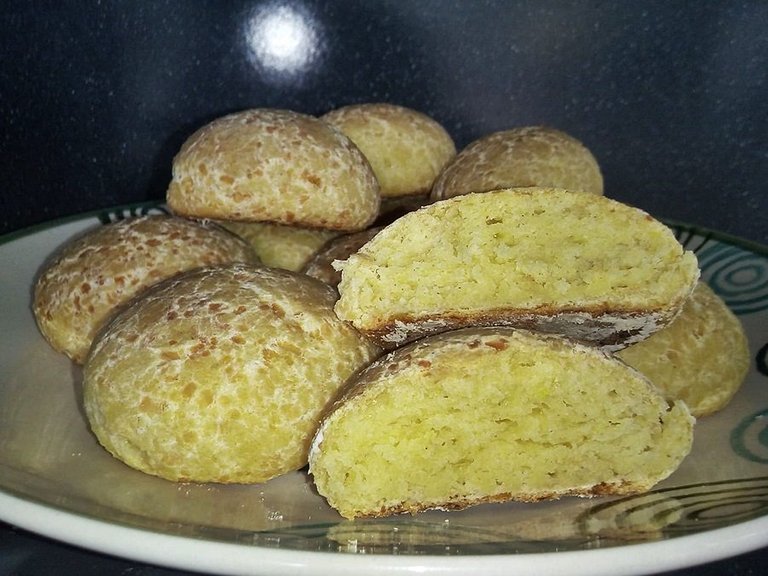 Translator DeepL
Image realized in Canva
Separator by:cryptosharon
Pictures. Camera casio exlim📷