Today I made a casserole for you, which you can vary infinitely. Here is a selection of ingredients.
Heute habe ich für Euch einen Auflauf gemacht, den man unendlich variieren kann. Hier eine Auswahl an Zutaten.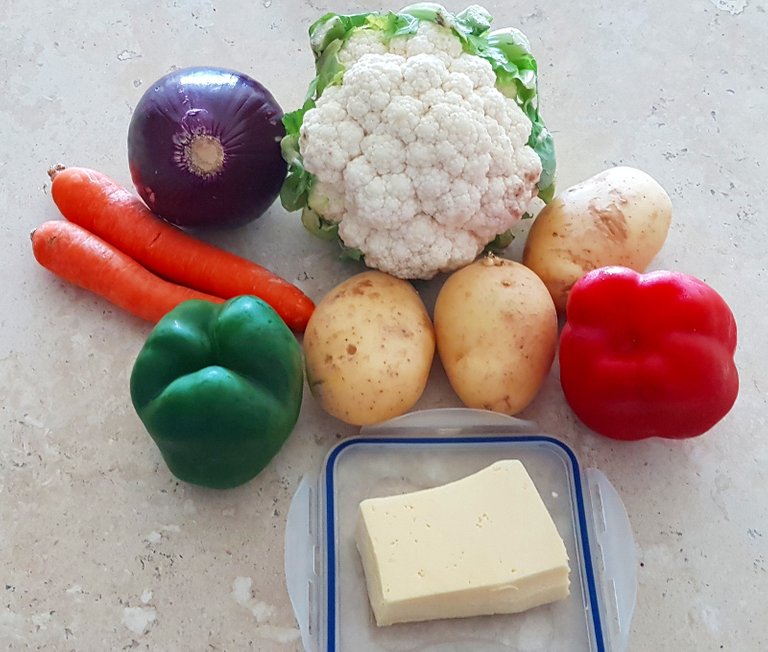 First you divide the cauliflower and cook it. Peel the potatoes and add them to the cauliflower.
Als erstes teilst Du den Blumenkohl und kochst ihn. Die Kartoffeln werden geschält und mit zum Blumenkohl gegeben.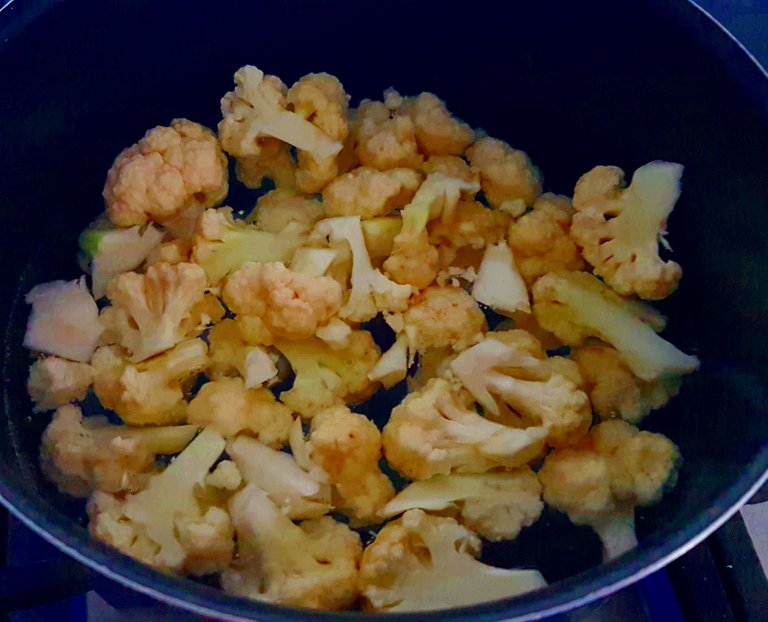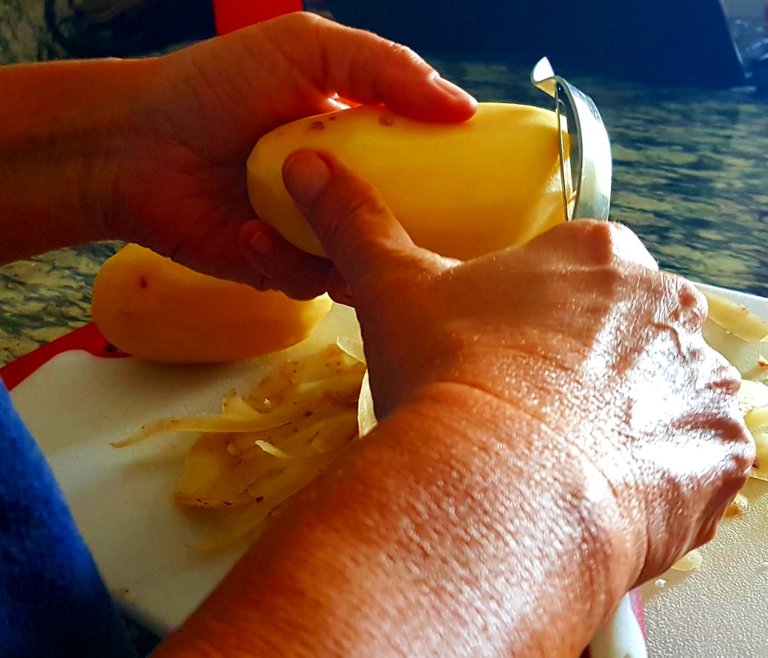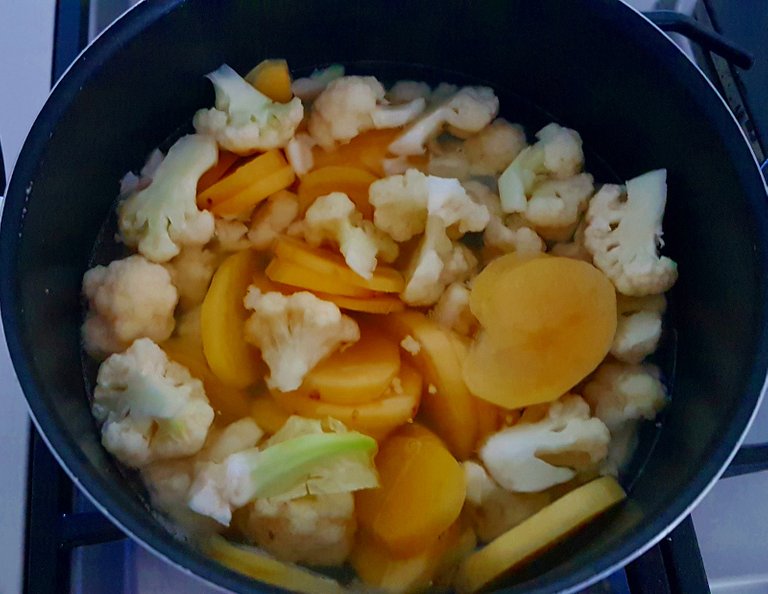 Now put it in a casserole dish and add the sliced onion and the paprika. (I dry the paprika seed and keep it to be able to grow new paprika).
Nun in eine Auflaufform geben und die geschnittene Zwiebel, sowie die Paprika dazu geben.
(Ich trockne den Paprikasamen und hebe es auf, um neuen Paprika anbauen zu können.)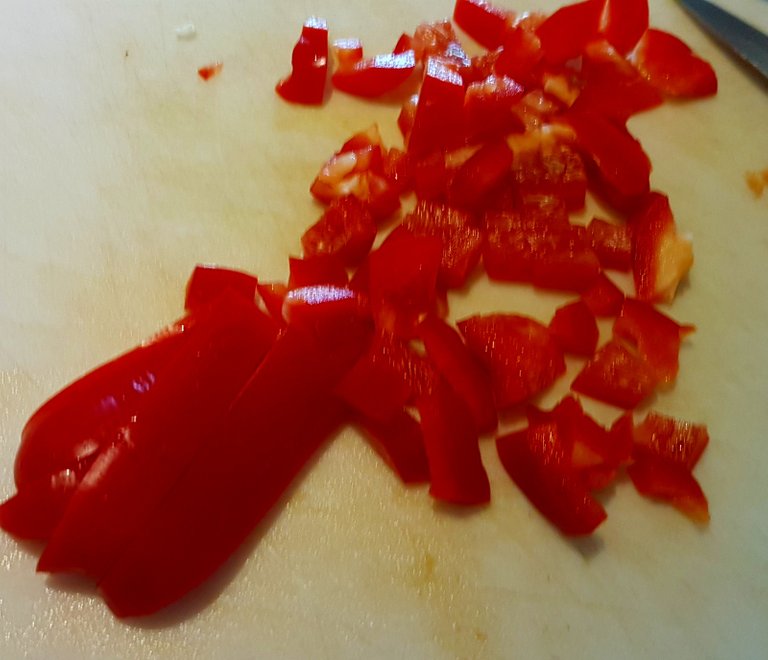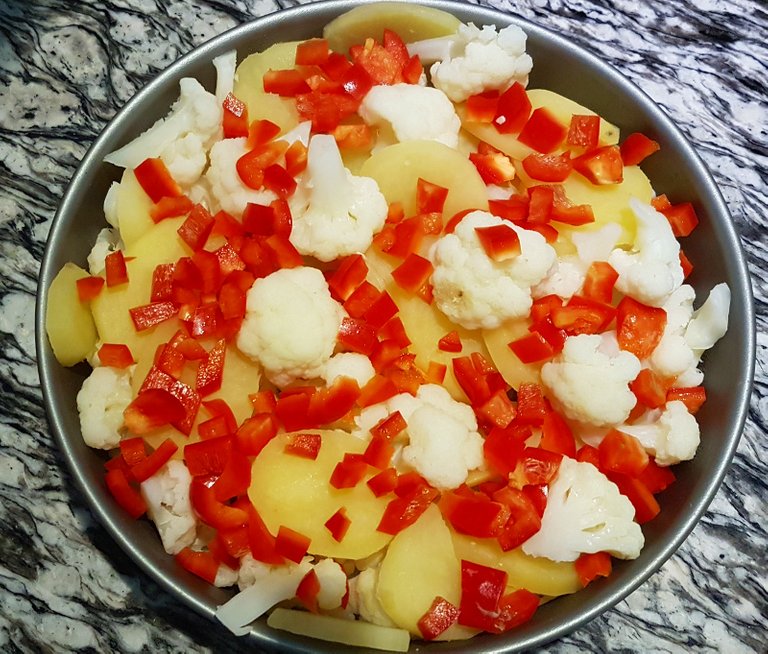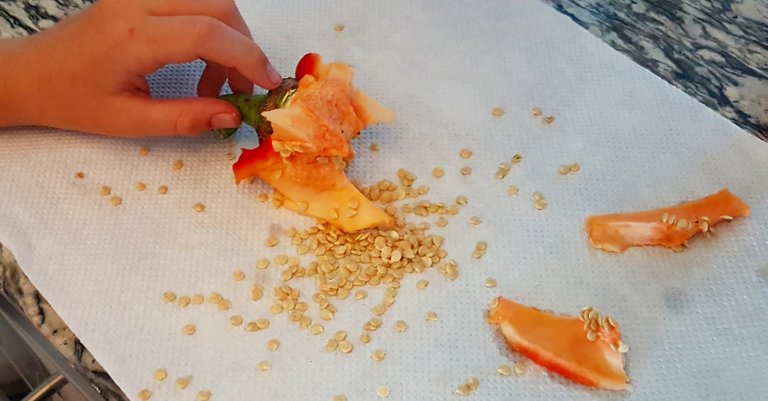 Now you put the bacon on it.You can also cut the bacon into cubes. Anyone can do this as they wish.
Nun bedecke alles mit Schinkenspeck. Man kann den bacon auch in Würfel schneiden. Das kann jeder machen wie er will.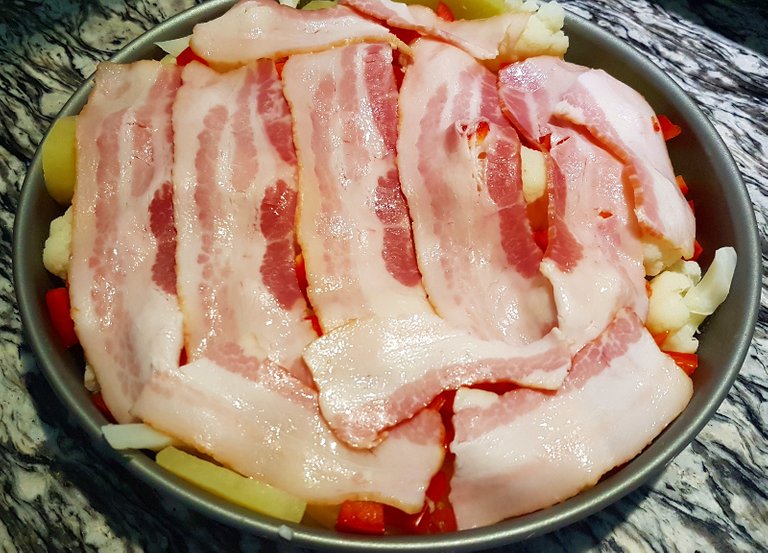 Now mix the chicken broth, fresh cream, some processed cheese with cayenne pepper, nutmeg, salt, pepper and parsley. Pour everything over your casserole. Spread grated Emmental or Gouda cheese on top and then put it in the oven at 180 degrees Celsius for 35 minutes.
Nun mixt Du die Hühnerbrühe, Creme fresh, etwas Schmelzkäse mit Cayenne Pfeffer, Muskat, Salz,Pfeffer und Petersilie. Gieße alles über Deinen Auflauf. Geriebenen Emmentaler oder Gouda darauf verteilen und dann bei 180 Grad Celsius für 35 Minuten in den Backofen.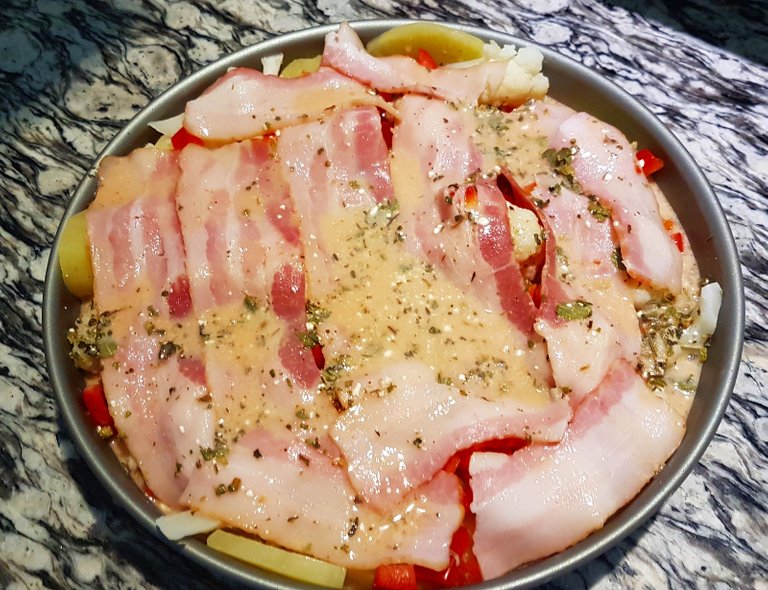 Then it is already time again and I can wish you a bon appétit. Have fun with the recooking.
Dann ist es auch schon wieder soweit und ich kann Euch einen guten Appetit wünschen. Viel Spaß beim nachkochen.

"We cannot direct the wind. But we can adjust the sails."
(Wir können den Wind nicht ändern, aber wir können die Segel richtig setzen.) Aristotle
Please like, comment and follow my work. I have a lot more to come!! :)