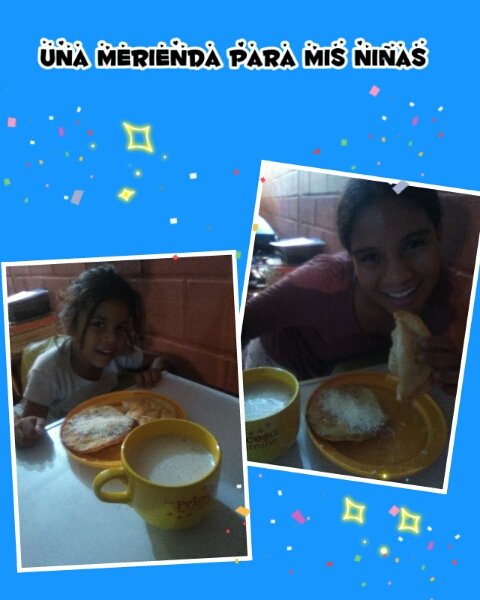 Greetings dear friends in this community, it is a pleasure to be able to stop by and leave you this post with much affection...something that comes from the heart.
We are always wondering what to do in those family afternoons when you want to pamper the little ones of the house, and the not so little ones too, almost always this involves thinking about spending money that often we do not have.
I want to present a proposal that undoubtedly can help us in those moments, since many times we have these ingredients in our pantry.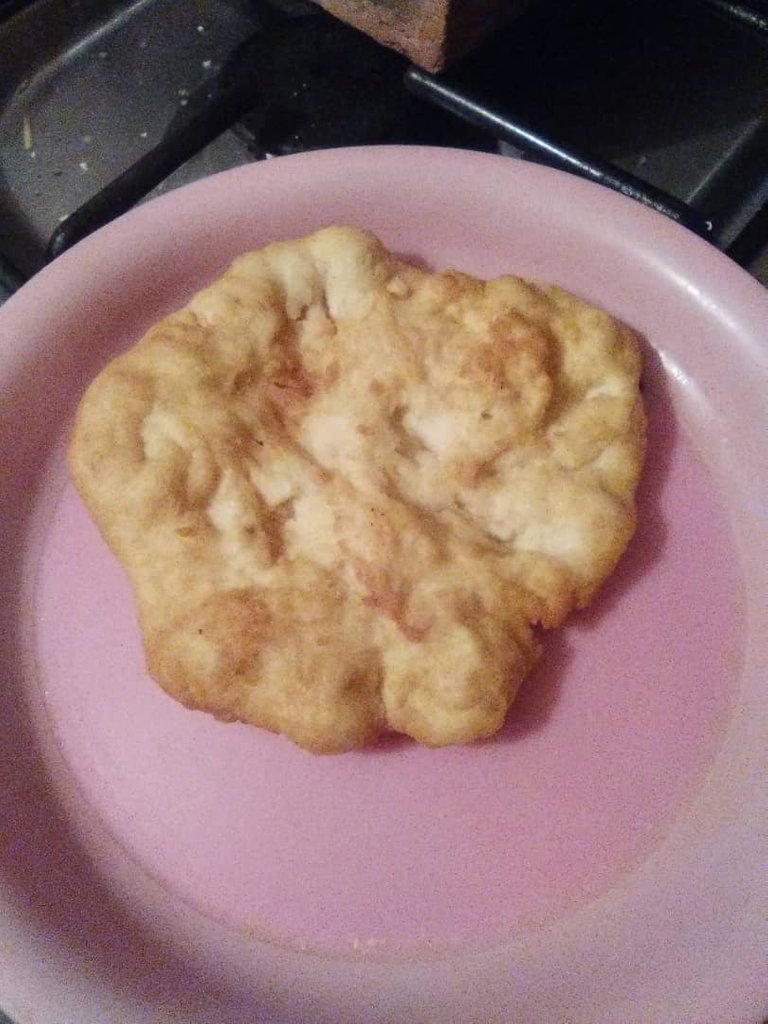 Domplina
.
I will tell my experience in one of those days when I did not know what to do for a snack, I checked and saw that I had wheat flour then I thought of making pancakes, but we are a little bored with that, so I better invent me some domplinas, I do not know if you know what that is, I tell you that since childhood this was one of my favorite snacks, so I put hands to work and made some that we accompany with a hot chocolate or oatmeal according to preference, I chose my temptation chocolate.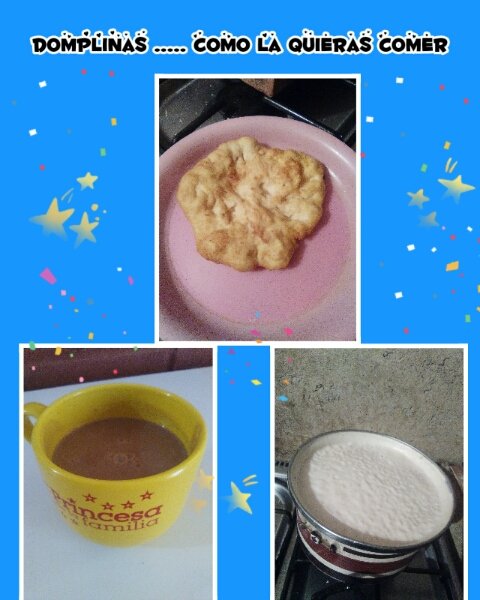 For the domplinas use the following ingredients:
½ kg leavening wheat flour
1 tablespoon of salt
1 cup of water of approximately 100 ml
Oil for frying
Put the salt in the water and add the flour, mix until it became a paste, I kept adding flour until I could touch it with my hands and knead, then put more flour and knead until it came off my hands completely, let it rest for 10 min and then I started to make small balls, all this to then stretch those balls letting them rest for a few seconds more.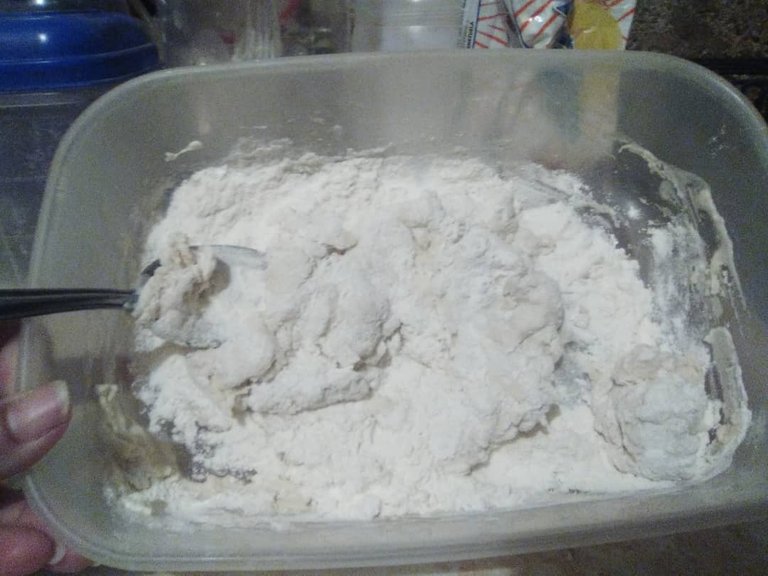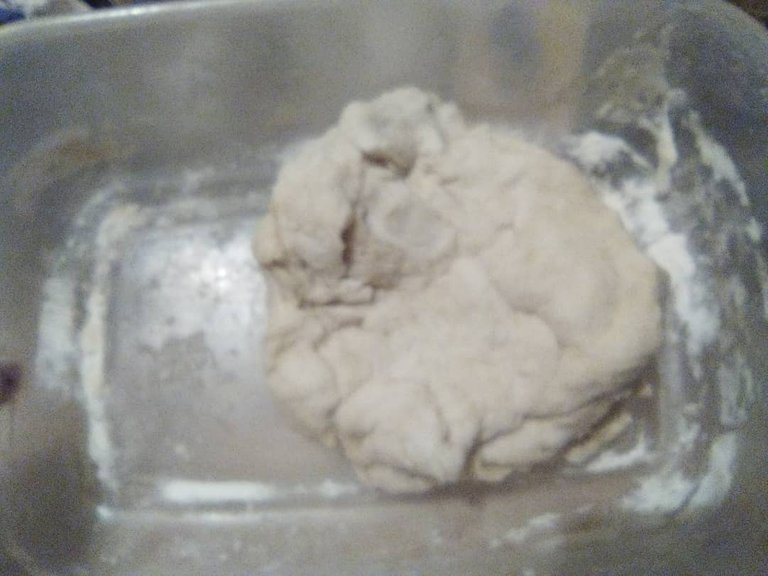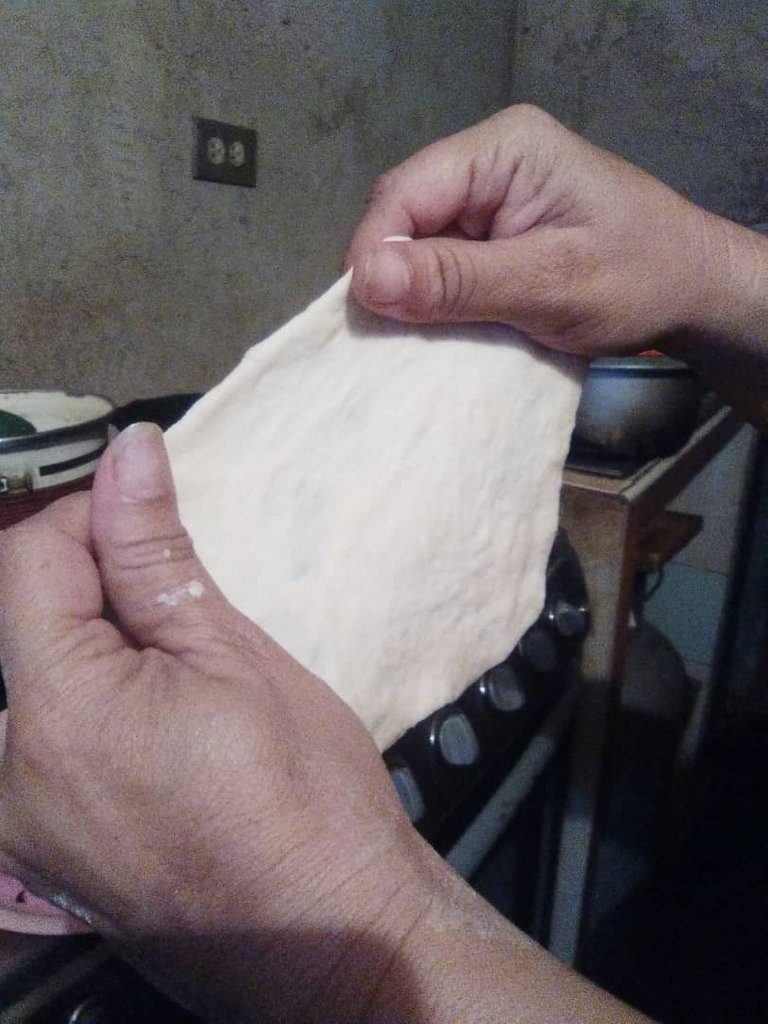 In a skillet with hot oil fry until golden brown, everything will depend on the taste of each person they like them toasted to me a little softer, my daughters like them with sugar or a touch of jams, my husband likes them with butter and cheese or mortadella and I like them with butter and cheese or mortadella and I eat them anyway, even solidita.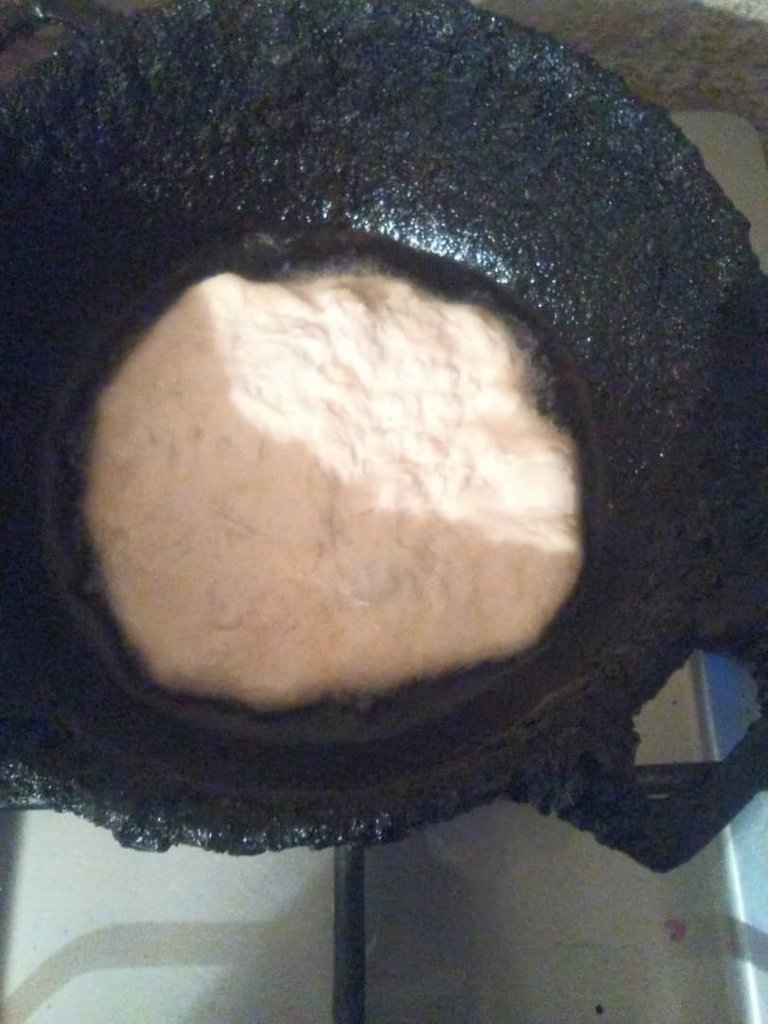 With this I want to tell you that the limit is the mind, since you can make them and eat them with whatever you like.
To accompany the domplinas, I made a rich hot chocolate and oatmeal to everyone's preference, of course! this because I had the ingredients on hand.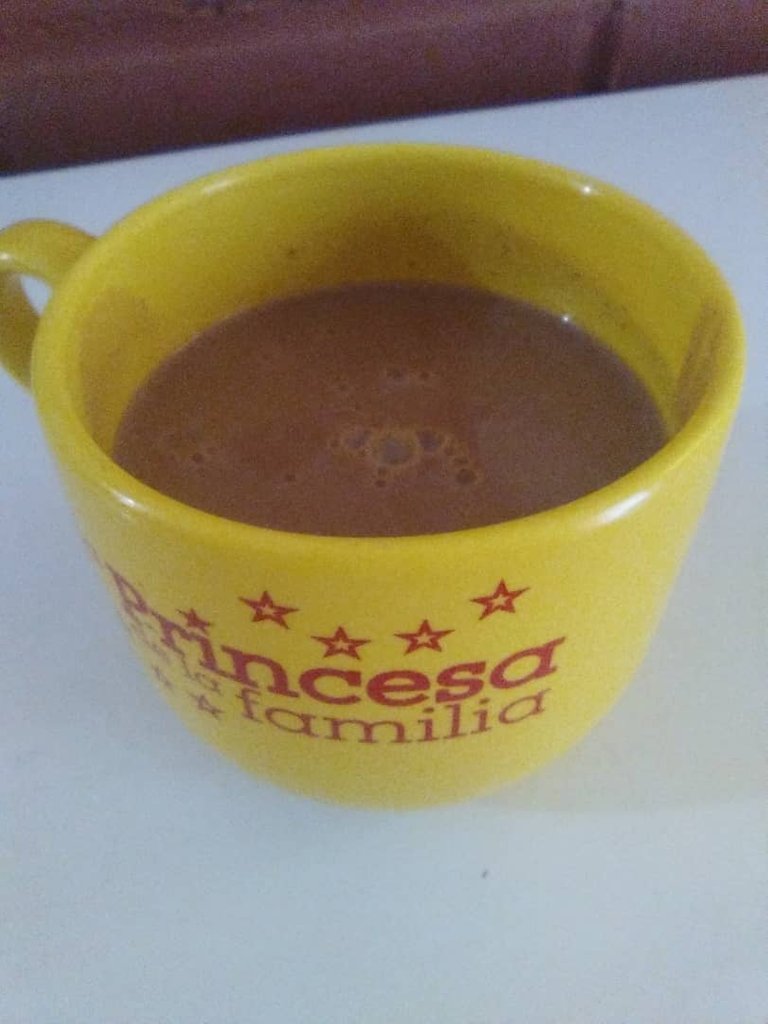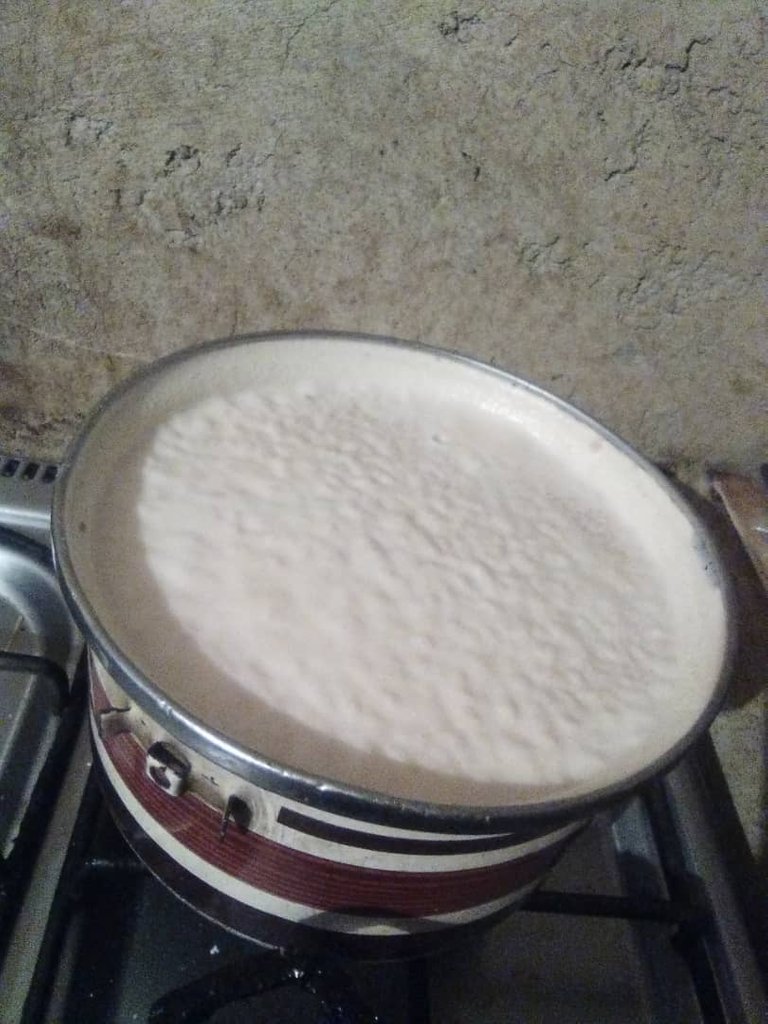 There is simply no complication when it comes to preparing a snack, even to share with visitors and friends who arrive in an afternoon to your house, but say it my friends the Peñate, that this has become our favorite dinner in every domino game.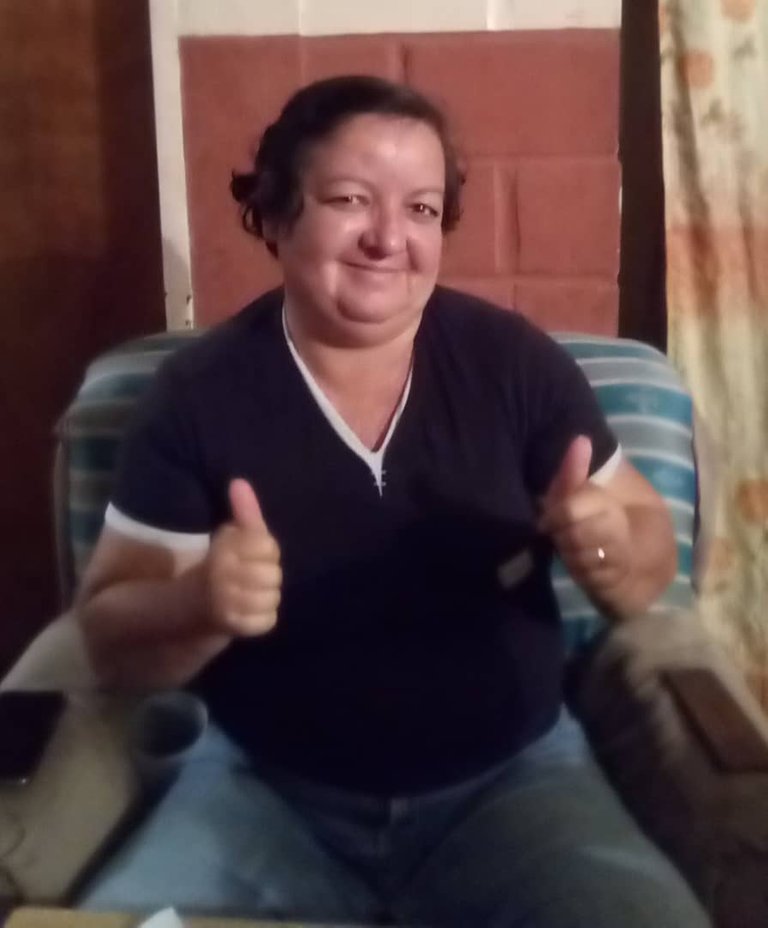 Well friends I hope you like this post and put it into practice to see how it looks, it is easy and simple to prepare.
---
This is an original content, from my own experiences.
The pictures were taken by me, with my mobile device and edited with yuocollage image editor.
The text is translated into English with the Deepl language translator
---
---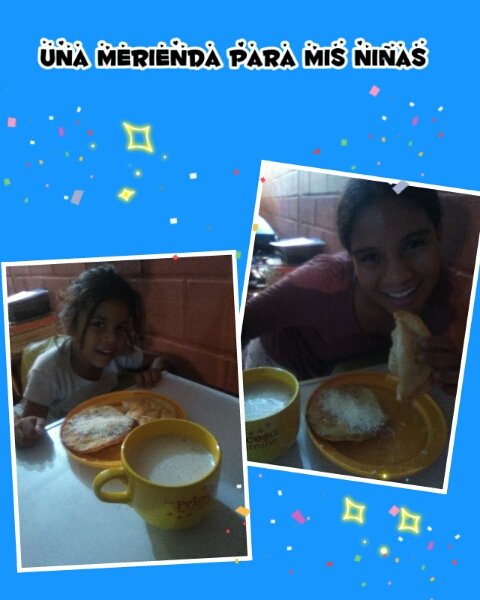 Saludos queridos amigos en esta comunidad, es grato poder pasar por aquí y dejarles este post con mucho cariño…algo que sale del corazón.
Siempre nos estamos preguntando qué hacer en esas tardes de familia en los que quieres consentir un poco a los pequeños de la casa, y a los no tan pequeños también, casi siempre esto implica pensar en gastar dinero que muchas veces no tenemos.
Les quiero presentar una propuesta que sin lugar a dudas puede ayudarnos en esos momentos, ya que muchas veces tenemos estos ingredientes en nuestra alasena.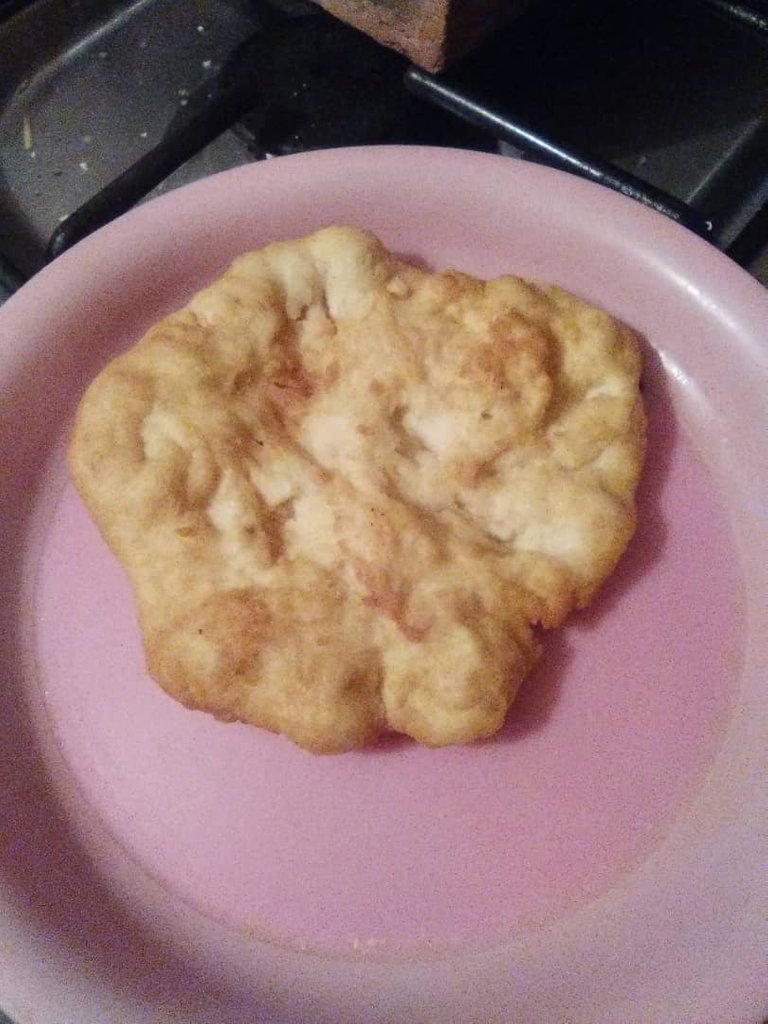 Domplina
Contare mi experiencia en uno de esos días en que no sabía qué hacer para merendar, revise y vi que tenía harina de trigo entonces pensé en hacer panquecas, pero estamos un poco aburridos de eso, así que mejor me invente unas domplinas, no sé si saben que es eso, les cuento que desde niña este era una de mis meriendas preferidas, así que coloque manos a la obra e hice unas que acompañamos con un chocolate caliente o una avena según la preferencia, yo escogí mi tentación el chocolate.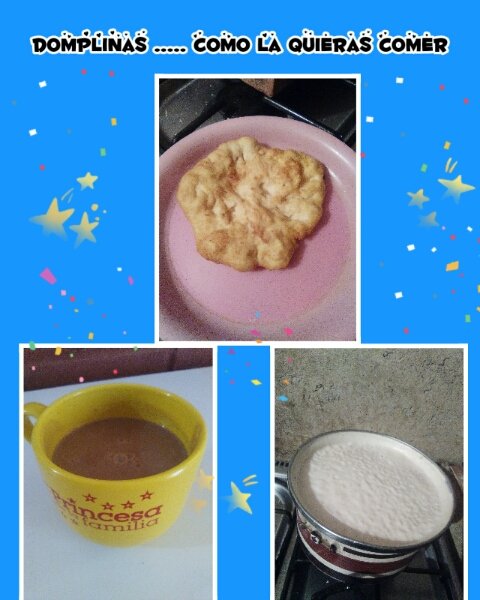 Para las domplinas utilice los siguientes ingredientes:
½ kg de harina de trigo leudante
1 cucharada de sal
1 taza de agua de aproximado 100 ml
Aceite para freír
Coloque en el agua la sal y agregue la harina, mezcle hasta que se volvió una pasta seguí agregando harina hasta que pudiera tocarla con mis manos y amasar, luego coloque más harina y amase hasta que se despegó de mis manos completamente, la deje reposar por 10 mín y luego comencé a hacer bolitas pequeñas, todo esto para después estirar esas bolitas dejándolas reposar unos segundos más.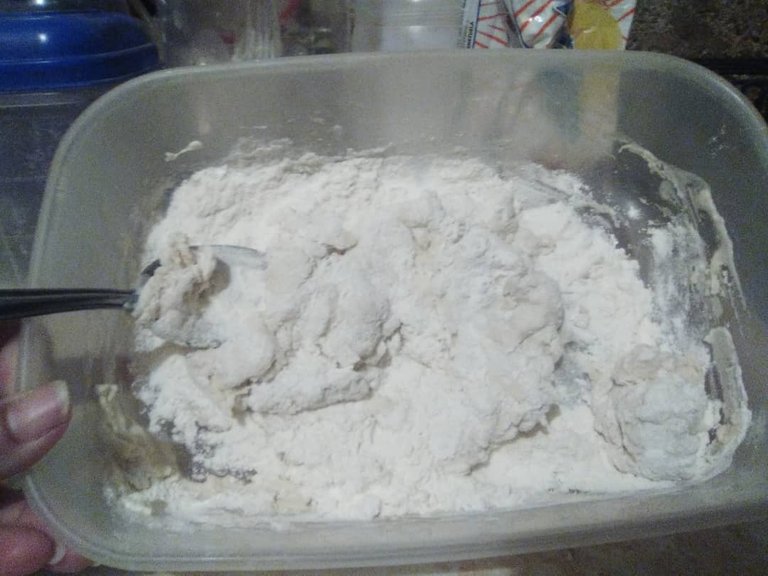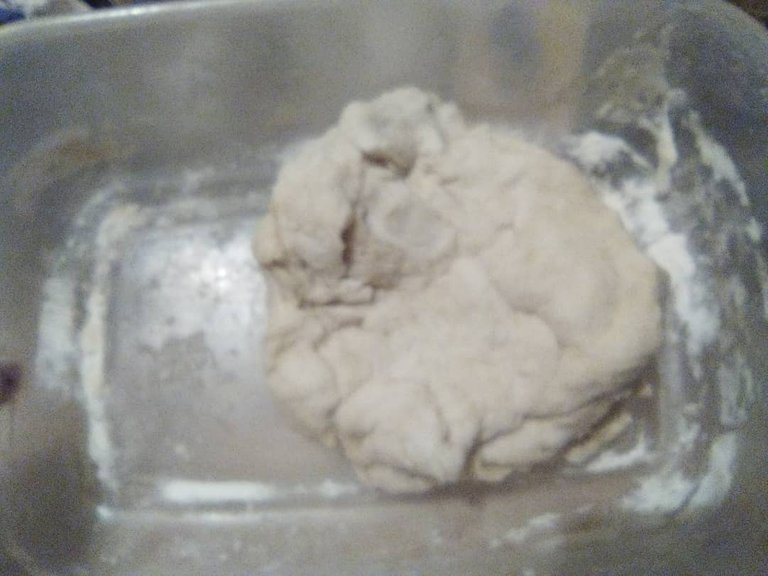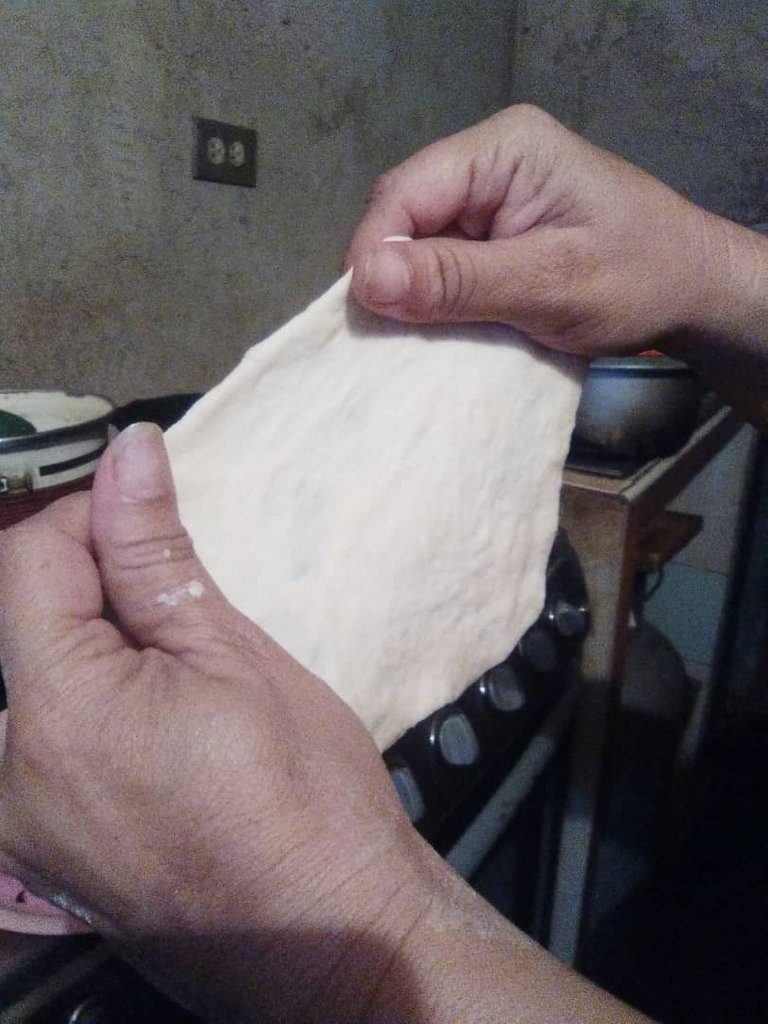 En un sartén con aceite caliente freímos hasta que queden doraditas, todo va a depender del gusto de cada quien a ellos les gusta tostaditas a mí un poco más suave, a mis hijas les gusta con azúcar o un toque de mermeladas, a mi esposo le gusta con mantequilla y queso o mortadela y a mí como sea hasta sólita me la como.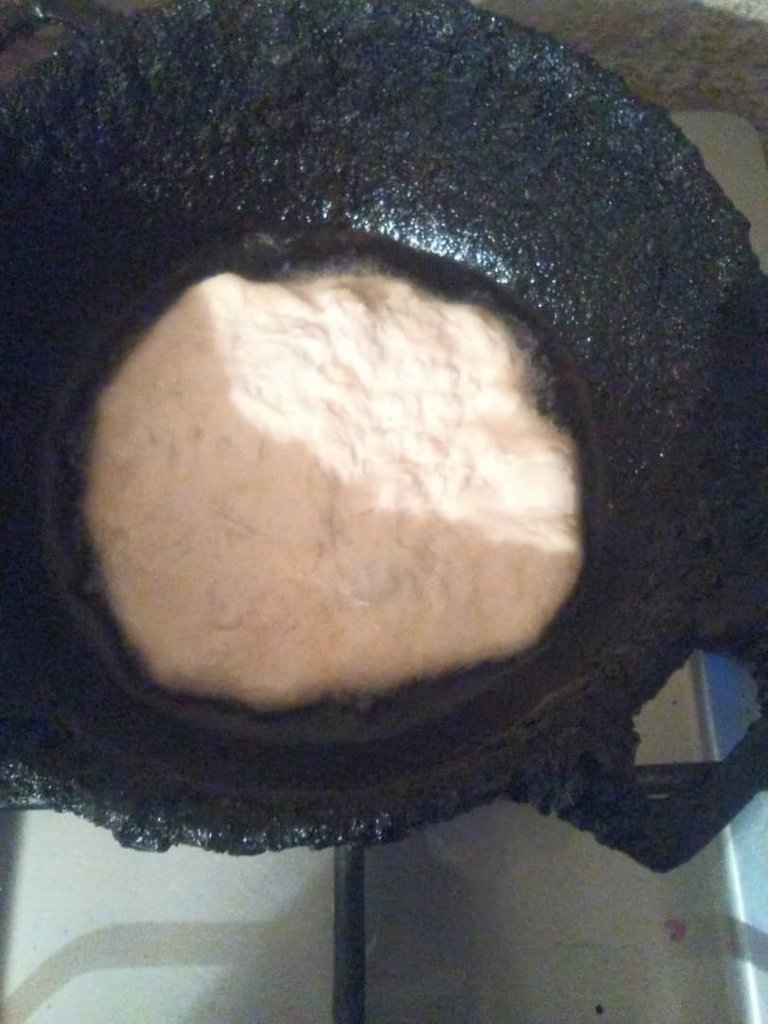 Con esto quiero decirles que el límite es la mente, ya que ustedes las pueden hacer y comer con lo que más les guste.
Para acompañar las domplinas, hice un rico chocolate caliente y una avena a la preferencia de cada quien, ¡Claro! esto porque tenía los ingredientes a la mano.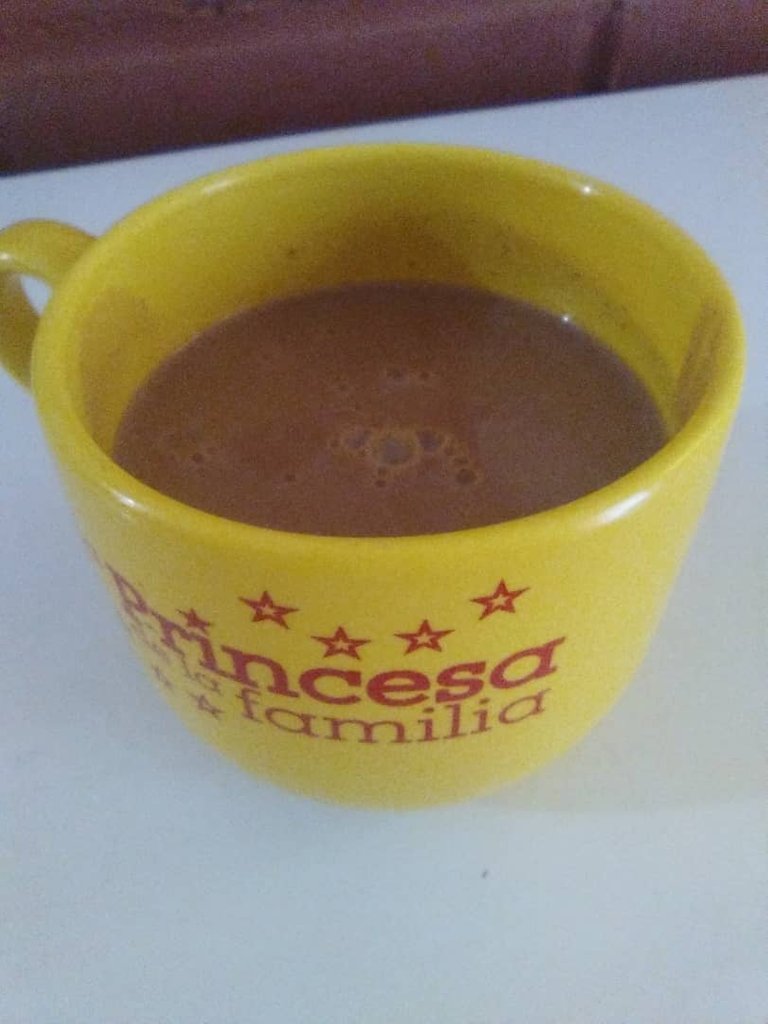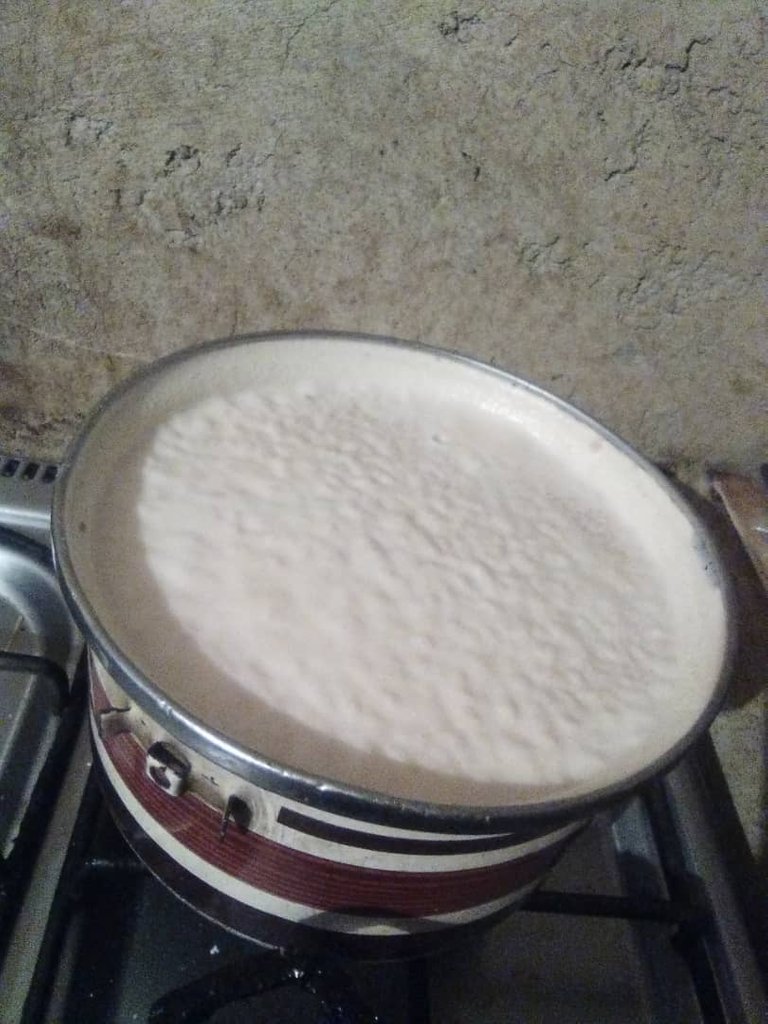 Simplemente no hay complicación a la hora de preparar una merienda, hasta para compartir con visitas y amigos que lleguen en una tarde a tu casa, sino que lo digan mis amigos los Peñate, que este se ha vuelto nuestra cena preferida en cada juego de domino.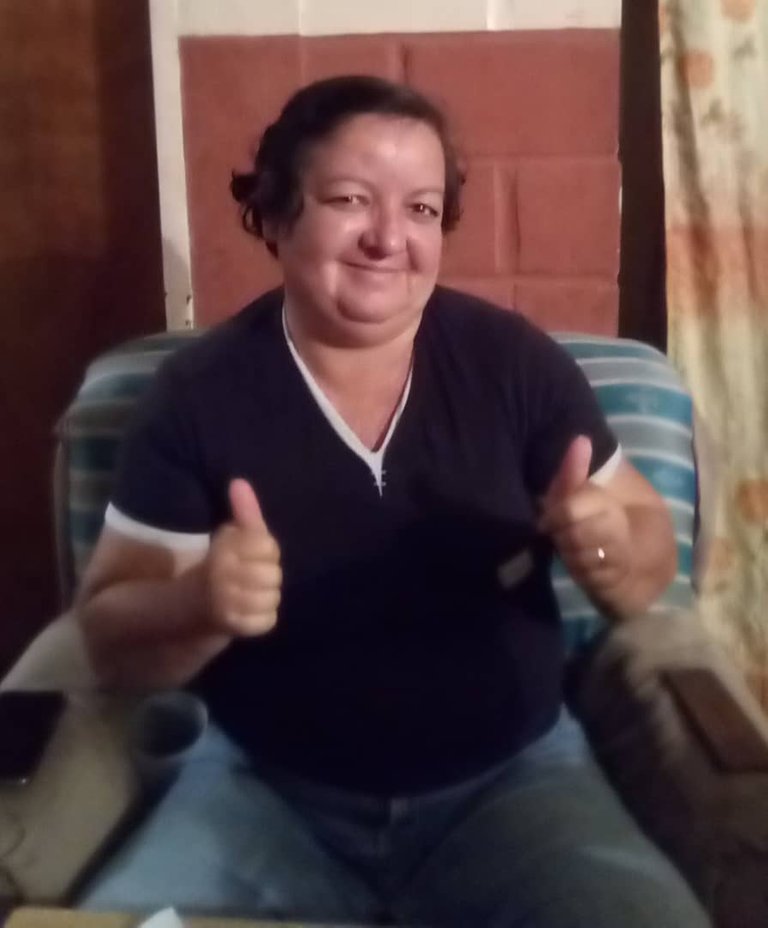 Bueno amigos espero que les guste este post y lo pongan en práctica a ver cómo les queda, es fácil y sencillo de preparar.
---
Este es un contenido original, desde mis propias experiencias.
Las fotografías fueron tomadas por mí, con mi dispositivo móvil y editadas con yuocollage editor de imágenes.
El texto esta traducido al inglés con el traductor de idiomas Deepl