Here's one of my go-to recipes for a quick and easy weeknight, whole-grain, healthy meal.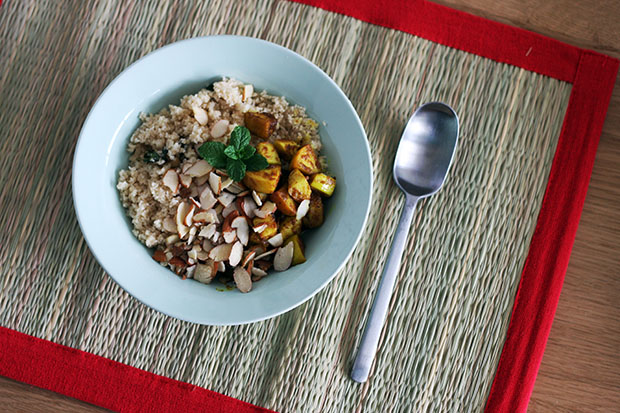 Recipe: Curried Couscous
Ingredients:
1 apple, cut into 1/2 inch cubes
2 tbs butter
1 tbs curry powder
2 scallions, sliced into rounds
1/3 cup slivered almonds, toasted
handful of fresh mint, chopped
3/4 cup couscous
about 1 1/4 cup boiling water
coarse sea salt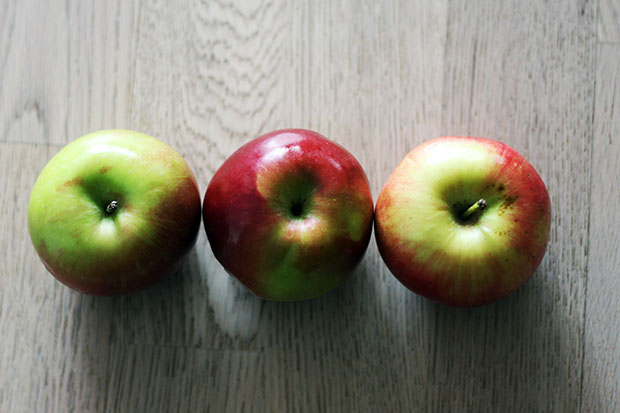 1- Cut 1 large apple (or 2-3 small apples) into 1/2 inch cubes.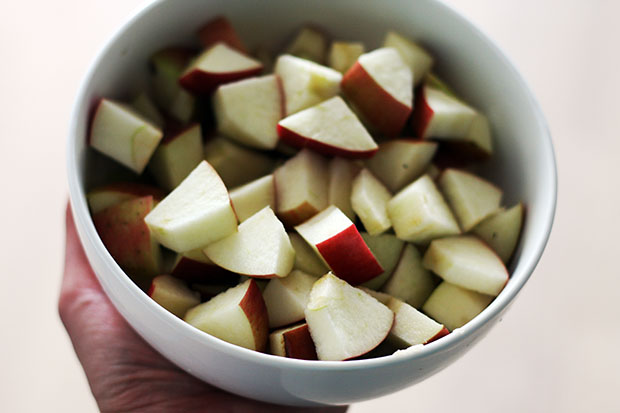 2- Heat 1 1/2 tbs butter in medium pan over medium heat.
3- When melted add curry powder and cook for 1 minutes or until butter foams.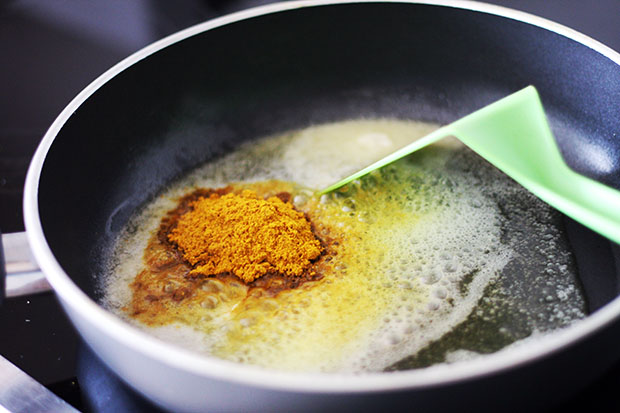 4- Turn down heat to medium-low and add apples. Cook for about 5 minutes, stirring frequently, until apples are softened. Remove apples from pan and set aside.
5- Add remaining 1/2 TBS butter to pan, along with scallions. Cook for 2 minutes, then set aside with apples.
6- Place the couscous and chopped mint in a heatproof bowl. Pour boiling water over to cover by about 1/2 inch. Place a plate or other cover on top of the bowl and allow couscous to steam for 5 minutes. Remove the plate and fluff with a fork. Test for tenderness.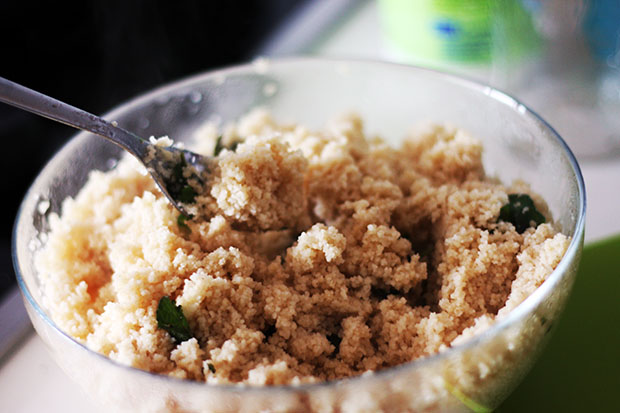 7- Mix in curried apples, scallions, and toasted almonds. Sprinkle with coarse sea salt to taste. Serve warm or cold.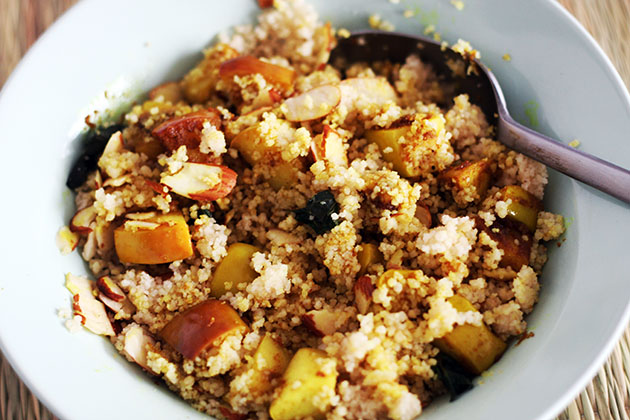 Happy healthy eating!