¡Hola queridos amigos de Hive! ¿Tienen hambre? Entonces voy sin prisa, pero sin pausa. Mente concentrada en lo que quiero prepararles. Hornilla activa... Y sobre ella, un budare bien caliente con UNAS AREPITAS BIEN TOSTADAS CON ESE AROMA TENTADOR A MAÍZ Y CON RELLENO SALCHICHAS AJISADAS. El dulce y picante perfecto en tus papilas gustativas ¡Son contadas la personas en este plano terrenal que no darían las gracias por este bocado!
¡Hello dear Hive friends! ¿They are hungry? So I go slowly, but without pause. Mind focused on what I want to prepare for you. Active stove... And on top of it, a very hot budare with SOME AREPITAS WELL TOASTED WITH THAT TEMPTING AROMA OF CORN AND WITH SAUSED SAUSAGE FILLING. The perfect sweet and spicy for your taste buds ¡There are few people on this earthly plane who would not be thankful for this bite!
Entonces, para seguir publicando con toda las energías y las ideas fluyan más que un torrente de agua cristalina. ¡EMPECEMOS A PREPARAR NUESTRAS AREPAS CON SALCHICHA!
So, to continue publishing with all the energies and ideas flow more than a torrent of crystal clear water. ¡LET'S START PREPARING OUR AREPAS WITH SAUSAGE!
---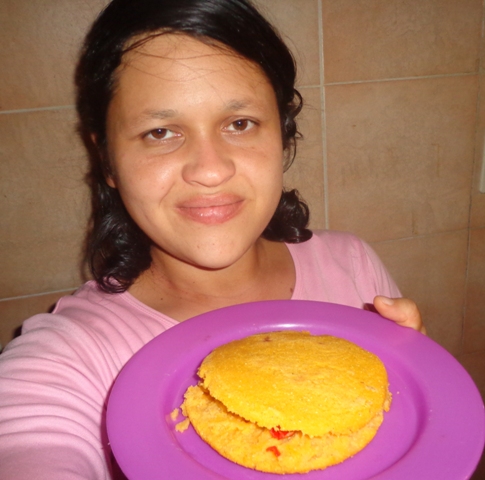 Fotografía tomada por @nancybmp.
LOS INGREDIENTES QUE NECESITAS PARA ESTA PREPARACIÓN:
- 350 grs de Harina de maíz precocida .
-1/ 4 cucharada de Sal (en el amasado de la Harina de maíz).
-Agua
- 3 Salchichas.
- 2 Ajíes dulces maduros.
- 1 Ají picante
- 1/4 cucharada de sal (al sofreir las salchichas con los ajíes).
- 3 cucharadas de aceite vegetal.
-4 dientes de ajo.
- 1 cucharada de Mantequilla.
THE INGREDIENTS YOU NEED FOR THIS PREPARATION:
- 350 grams of precooked corn flour.
- 1/4 tablespoon of Salt (in the cornmeal kneading).
-Water
- 3 Sausages.
- 2 ripe sweet peppers.
- 1 hot chili pepper.
- 1/4 tablespoon of salt (when frying the sausages with the peppers).
- 3 tablespoons of vegetable oil.
- 4 cloves of garlic.
- 1 tablespoon butter.
---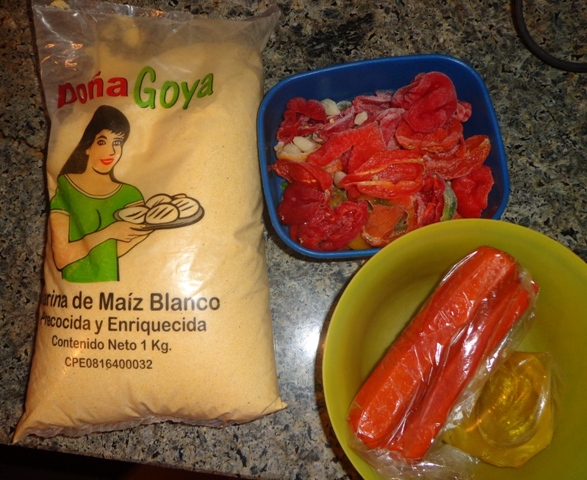 Fotografía tomada por @nancybmp.
Empezamos añadiendo la cantidad de harina de maíz y la cantidad de sal.
We start by adding the amount of cornmeal and the amount of salt.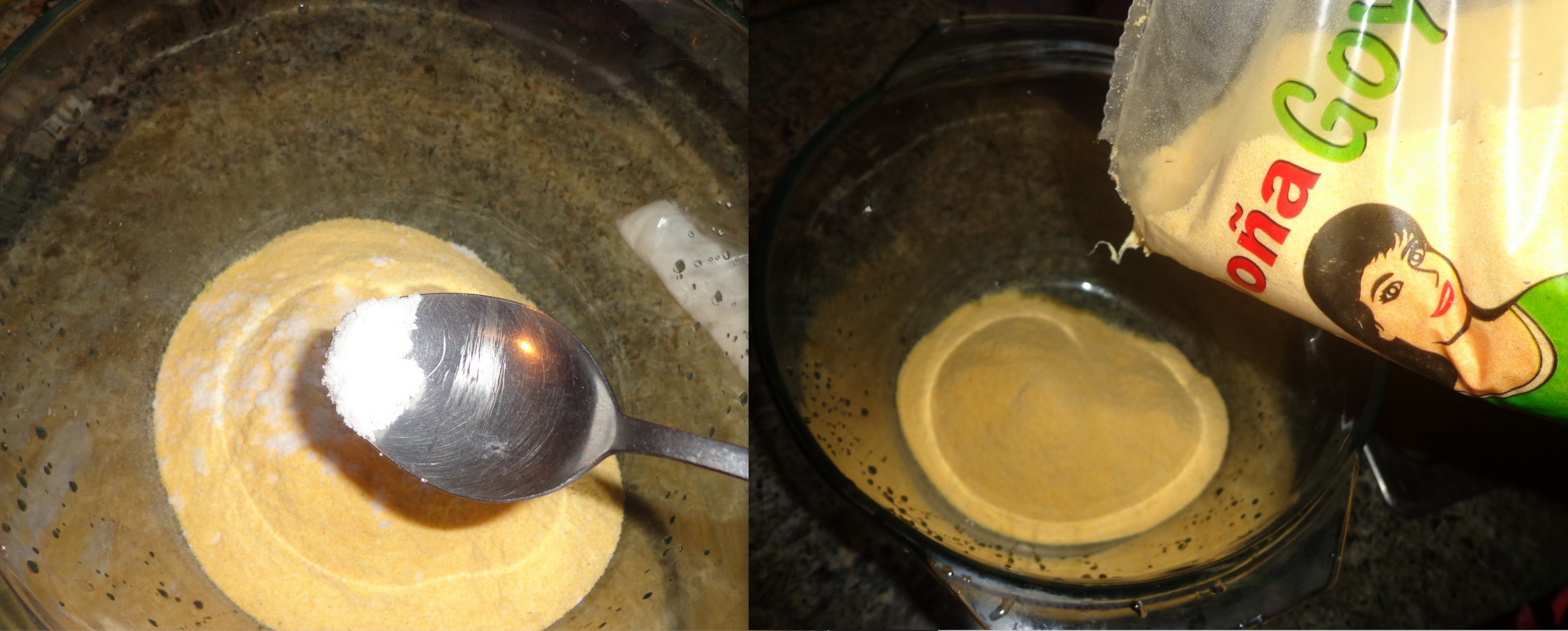 Fotografía tomada por @nancybmp.
Vamos añadiendo agua hasta que obtener una masa suave y moldeable.
Ponemos a calentar el budare y vamos añadiendo las arepas de tamaño mediano y con su característica forma circular. Es indispensable ir volteado cada lado de la arepa. Evitar en lo posible que no se quemen.
We are adding water until we obtain a soft and moldable dough.
We heat the budare and we add the arepas of medium size and with its characteristic circular shape. It is essential to turn each side of the arepa. Avoid as much as possible that they do not burn.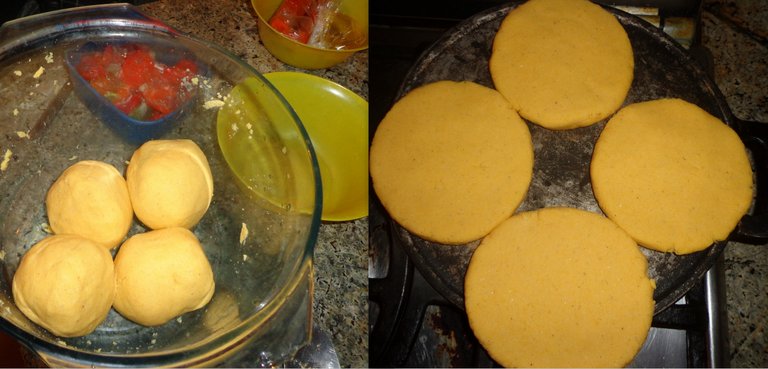 Fotografías tomadas por @nancybmp.
Picamos los ajies y los dientes de ajo. Vamos agregando las cucharadas de aceite vegetal.
Chop the peppers and garlic cloves. We are adding the tablespoons of vegetable oil.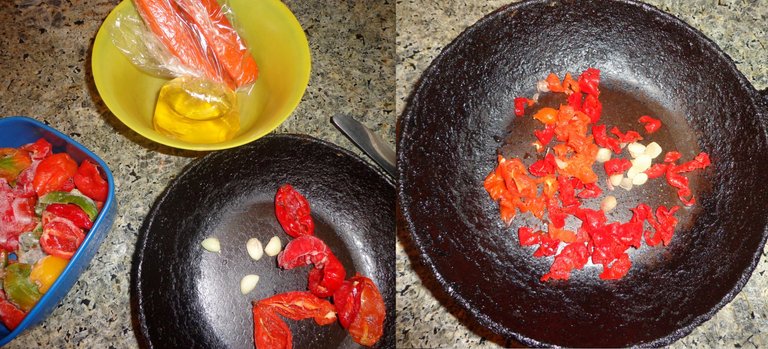 Fotografías tomadas por @nancybmp.
Agregamos 1/4 de cucharada de sal y la mantequilla. A Medida que se van cocinando las salchichas agregar solo un poco de agua.
Add 1/4 tablespoon of salt and butter. As the sausages cook, add just a little water.


Fotografías tomadas por @nancybmp.
¡Como un espléndido eclipse! Es el momento de que se una este rico relleno con la arepa.
Like a splendid eclipse! It is time for this delicious filling to be combined with the arepa.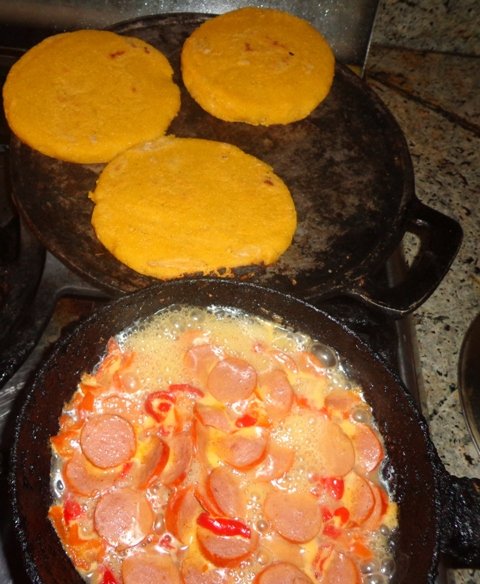 Fotografías tomadas por @nancybmp.
¡Magistral presente para cuando el hambre se manifieste!
¡Masterful present for when hunger manifests!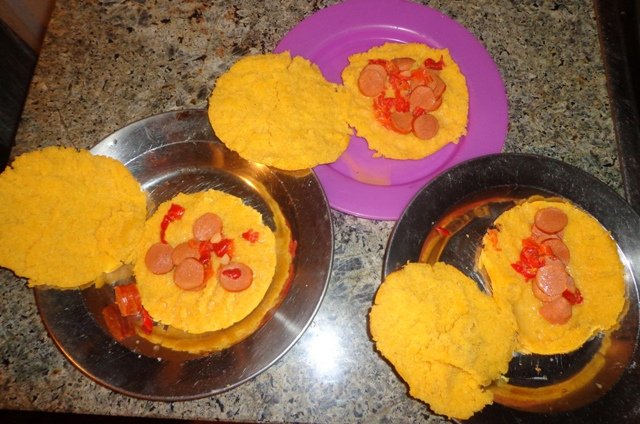 Fotografías tomadas por @nancybmp.
¡Hasta la proxima mi gente linda de Hive y Buen provecho!
¡Muchas gracias por el apoyo a todas las comunidades presentes!
¡Until next time my beautiful people from Hive and Bon appetit!
¡Thank you very much for your support to all the communities present!

Copyright @nancybmp - All rights reserved
¡MI MOTIVACIÓN ES QUE DISFRUTES DE MI POST!.
¡GRACIAS POR SU APOYO!
¡NO TE OLVIDES DE SEGUIRME Y VOTARME!
¡UN FUERTE ABRAZO! @nancybmp