¡Hola amigos Hivers / Talentos de esta amigable plataforma! Hoy el día confabulo a mi favor para hacer una receta que es una de mis favoritas para untar. Realmente no la tenia presente para preparar hoy, pero todas las señañes me incitaron a elaborarla y sin rastro de ella. Al estilo esdido o escondite.
¡Hello friends Hivers / Talents of this friendly platform! Today the day I conspire in my favor to make a recipe that is one of my favorites to spread. I really did not have it in mind to prepare today, but all the signs prompted me to elaborate it and without a trace of it. Esdido or hideaway style.
La casa era solo para mi (más especificamente la cocina sin integrantes de la familia que me delatarán, que me pidierán o peor aún que me pudieran robar esta preparación sin contemplación a medida que estuviera en refrigeración).
The house was just for me (more specifically the kitchen without family members who will betray me, ask me or even worse that they could steal this preparation from me without contemplation as it was refrigerated).
Muy sigilosamente busque los ingredientes y manos a la obra para hacer al estido escondido UN AREQUIPE. En menor escala, es una forma más suave para decir que solo será.
Very stealthily look for the ingredients and get to work to make the hidden estido AN AREQUIPE. On a smaller scale, it is a softer way of saying that it will just be.
---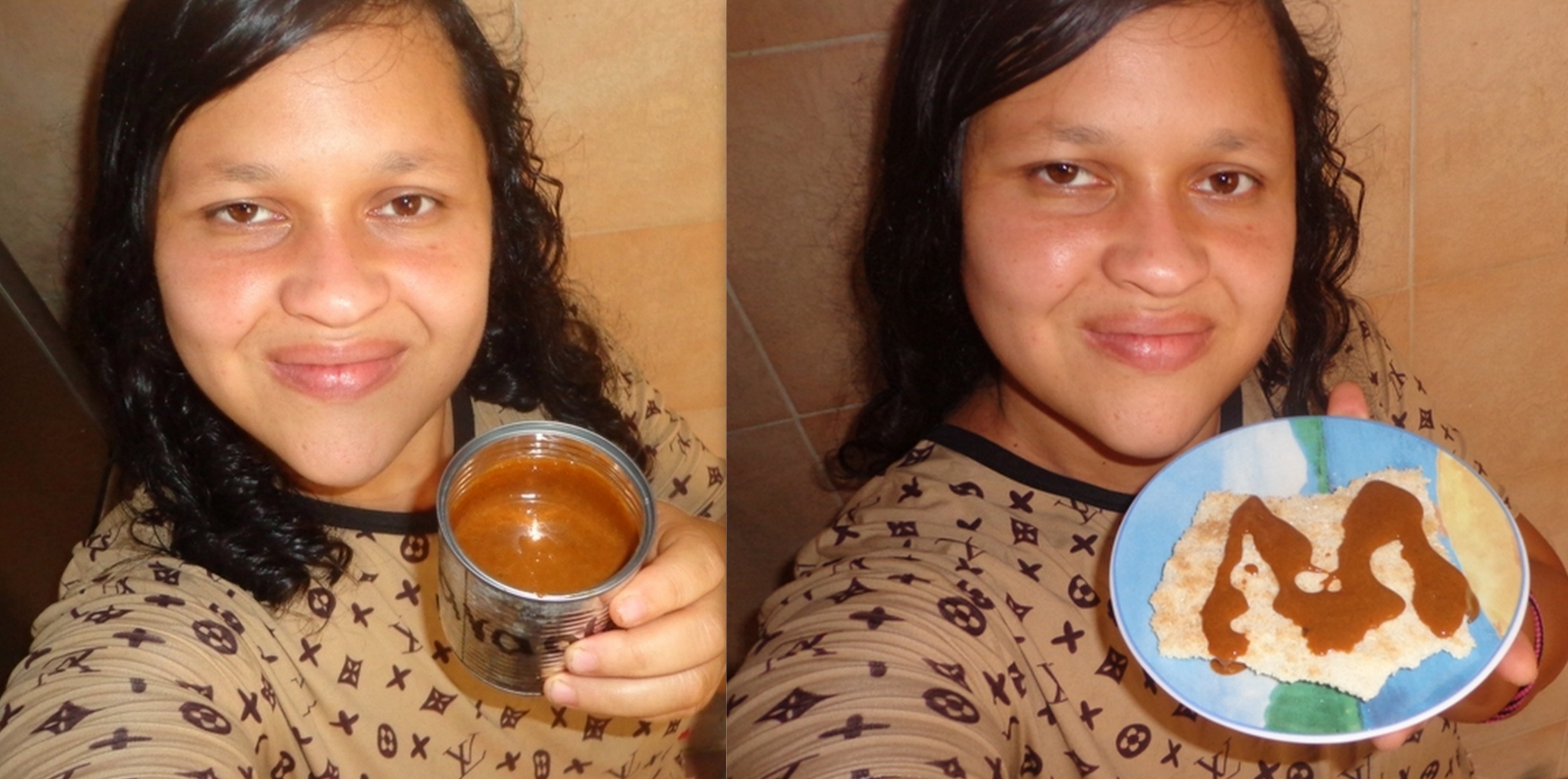 Fotografía tomada por @nancybmp.
Como cuando se captura un momento importante. También se captura un momento desenlace con estos ingredientes.
LOS INGREDIENTES QUE NECESITAS PARA ESTA PREPARACIÓN:
- 4 cucharadas de Azucar.
- 3 cucharadas de leche.
- 1 pizca de bicarbonato de sodio.
- 100 ml Agua.
Like when an important moment is captured. An outcome moment is also captured with these ingredients.
THE INGREDIENTS YOU NEED FOR THIS PREPARATION:
- 4 tablespoons of sugar.
- 3 tablespoons of milk.
- 1 pinch of baking soda.
- 100 ml Water.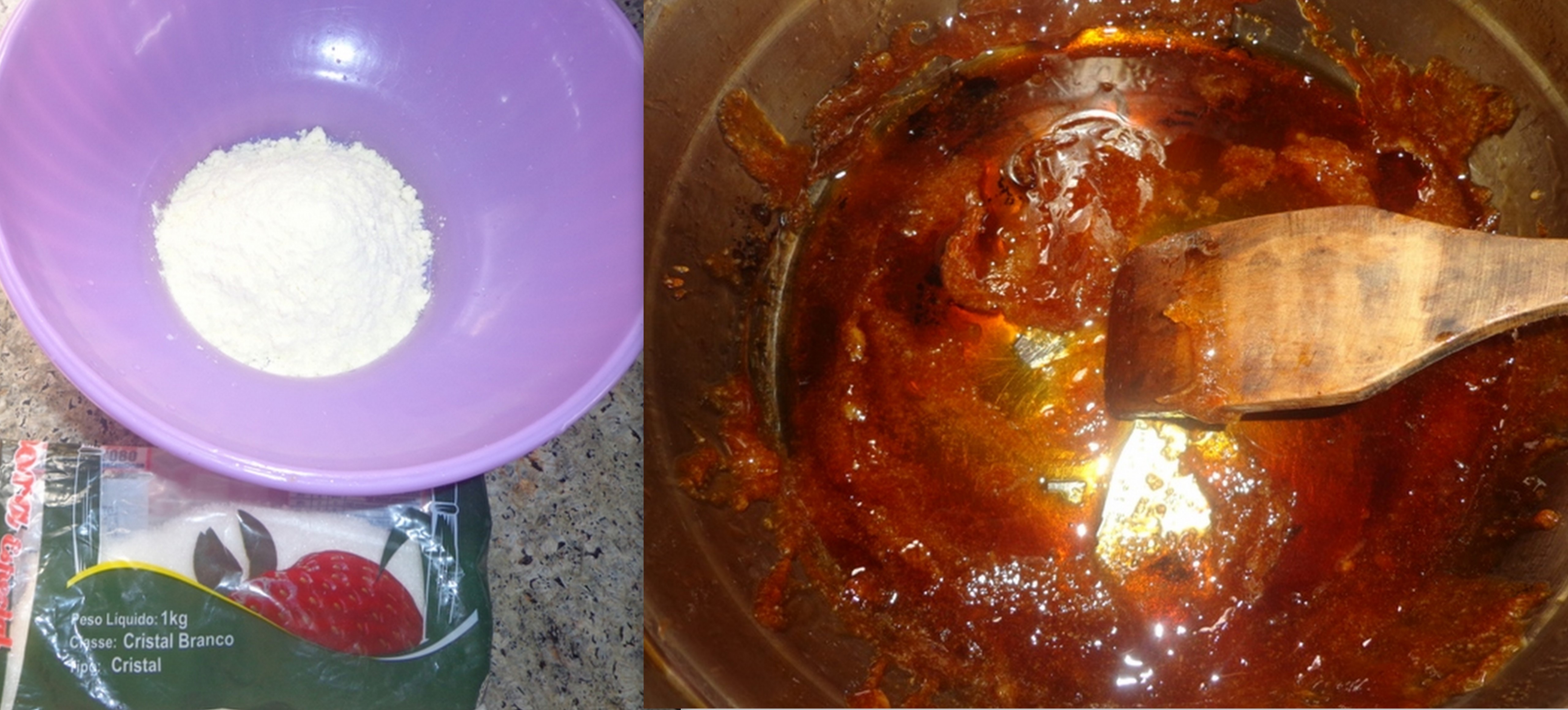 Fotografía tomada por @nancybmp.
En un molde colocar las cucharadas de azúcar ya antes mencionada (4 cucharadas) a fuego bajo para empezar a obtener el caramelo, que debe quedar de un tono "Caramelo Delicioso" (como lo defino yo).
In a mold place the aforementioned tablespoons of sugar (4 tablespoons) over low heat to begin to obtain the caramel, which should be a "Delicious Caramel" tone (as I define it).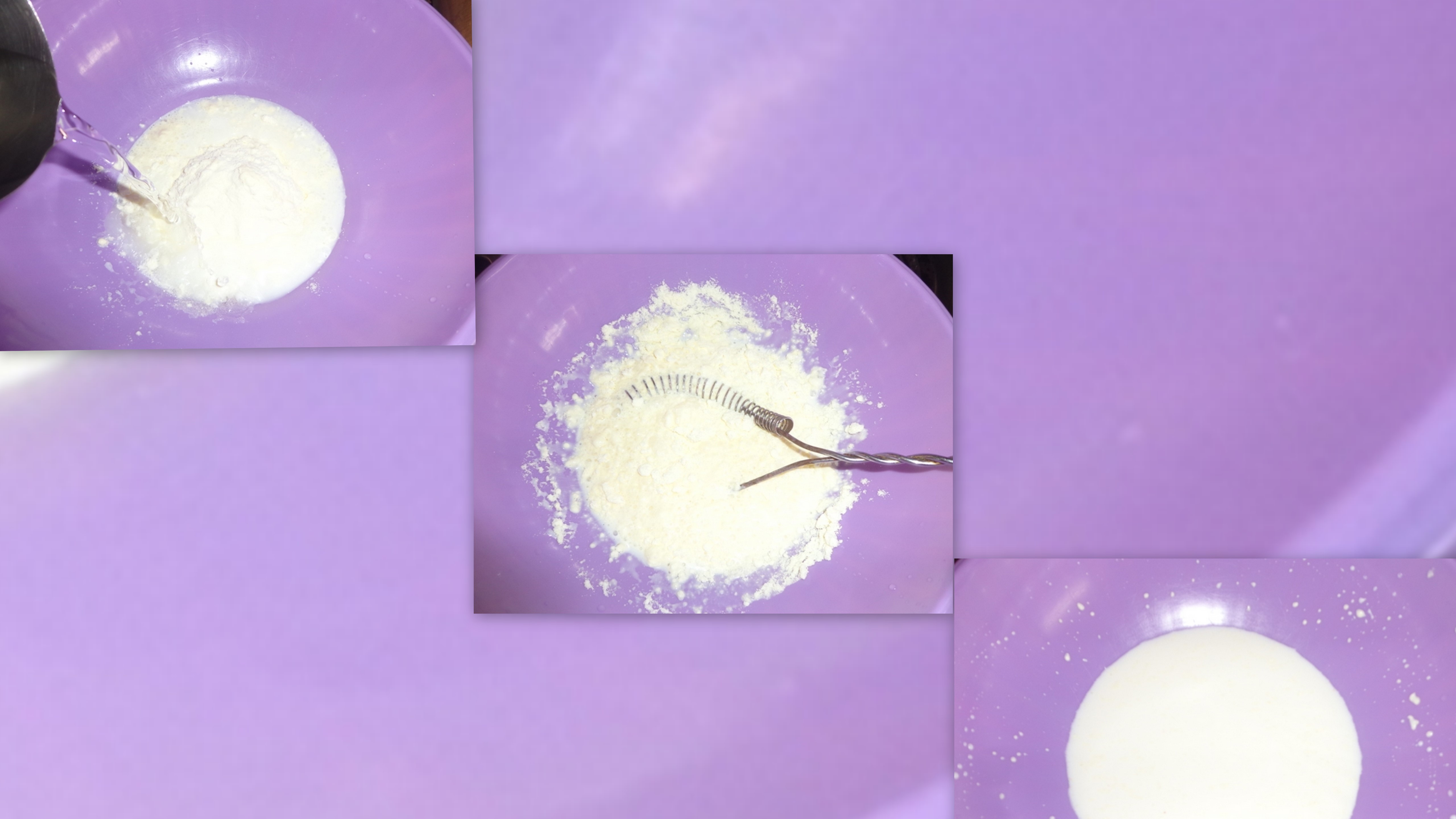 Fotografía tomada por @nancybmp.
En otro envase colocar las cucharadas de Leche ya antes mencionada (3 cucharadas), en conjunto con los 100 mililitros de Agua y la pizca de Bicarbonato de Sodio. Empezar a obtener batir hasta integrar bien estos ingredientes.
In another container, place the aforementioned tablespoons of Milk (3 tablespoons), together with the 100 milliliters of Water and a pinch of Sodium Bicarbonate. Start to get beat until these ingredients are well integrated.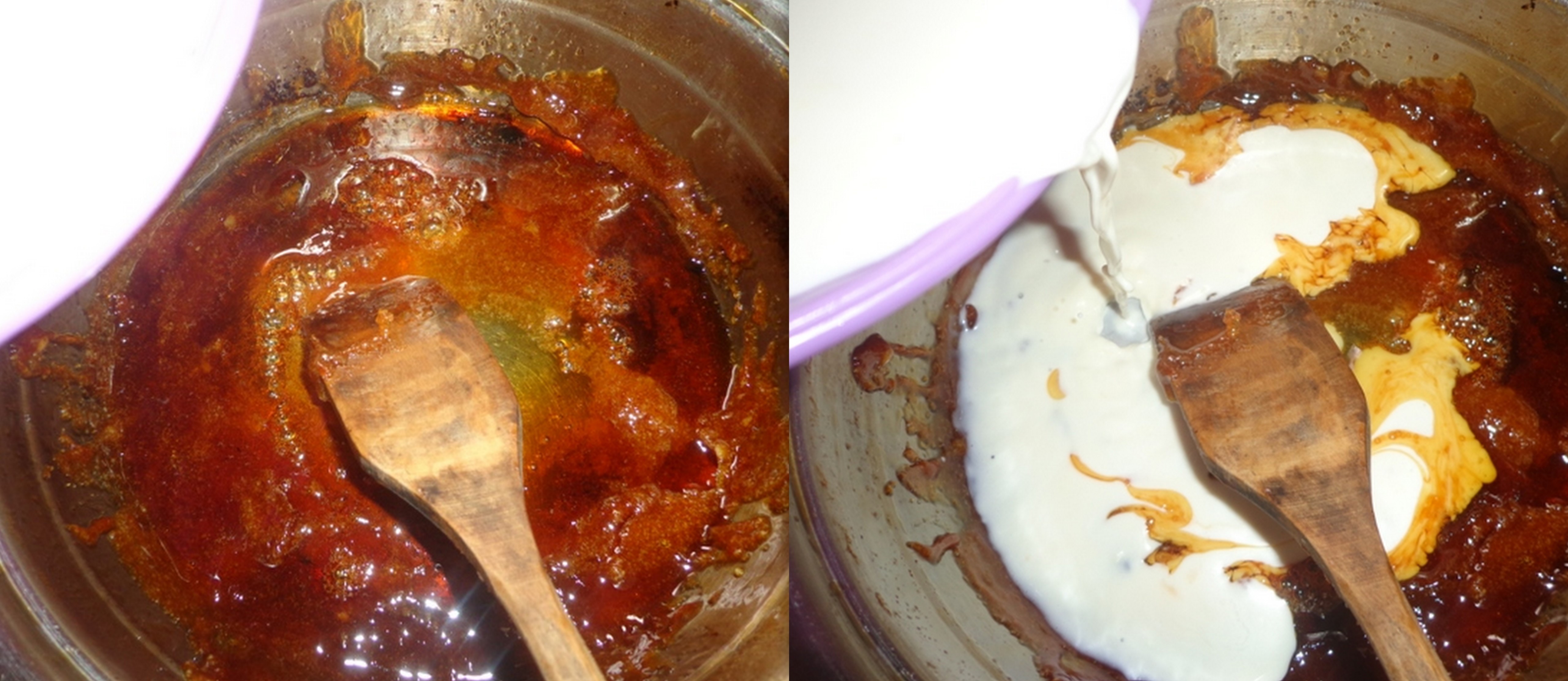 Fotografías tomadas por @nancybmp.
Vertir la cantidad De leche liquida en el caramelo. Si lo aprecias bien... puedes observar la majestuosidad. Tan parecia a un eclipse, ese espledido encuentro entre la tuna con el sol.
Pour the amount of liquid milk into the caramel. If you appreciate it well... you can observe the majesty. It so resembled an eclipse, that splendid encounter between the prickly pear and the sun.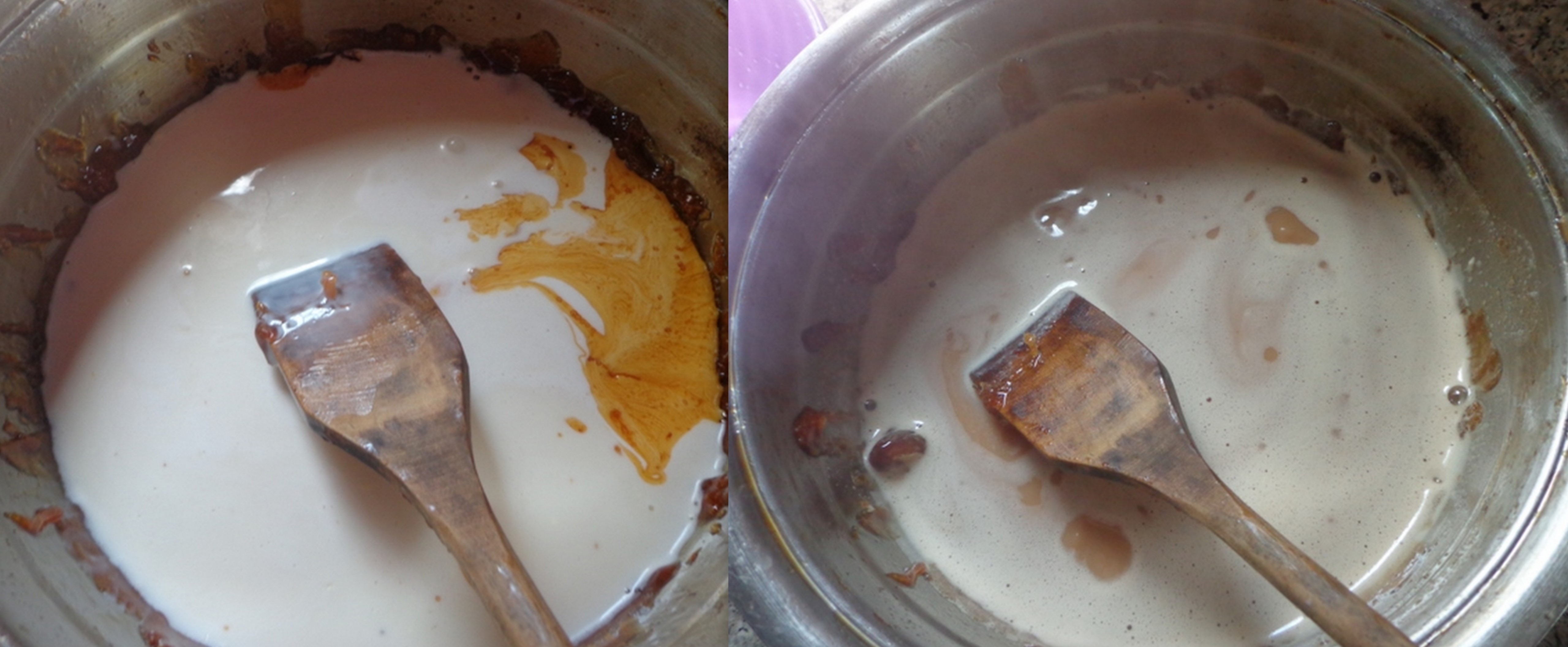 Fotografías tomadas por @nancybmp.
Inicialmente... Ir cocinando a fuego medio e ir batiendo en todo momento.
Initially... Cook over medium heat and beating at all times.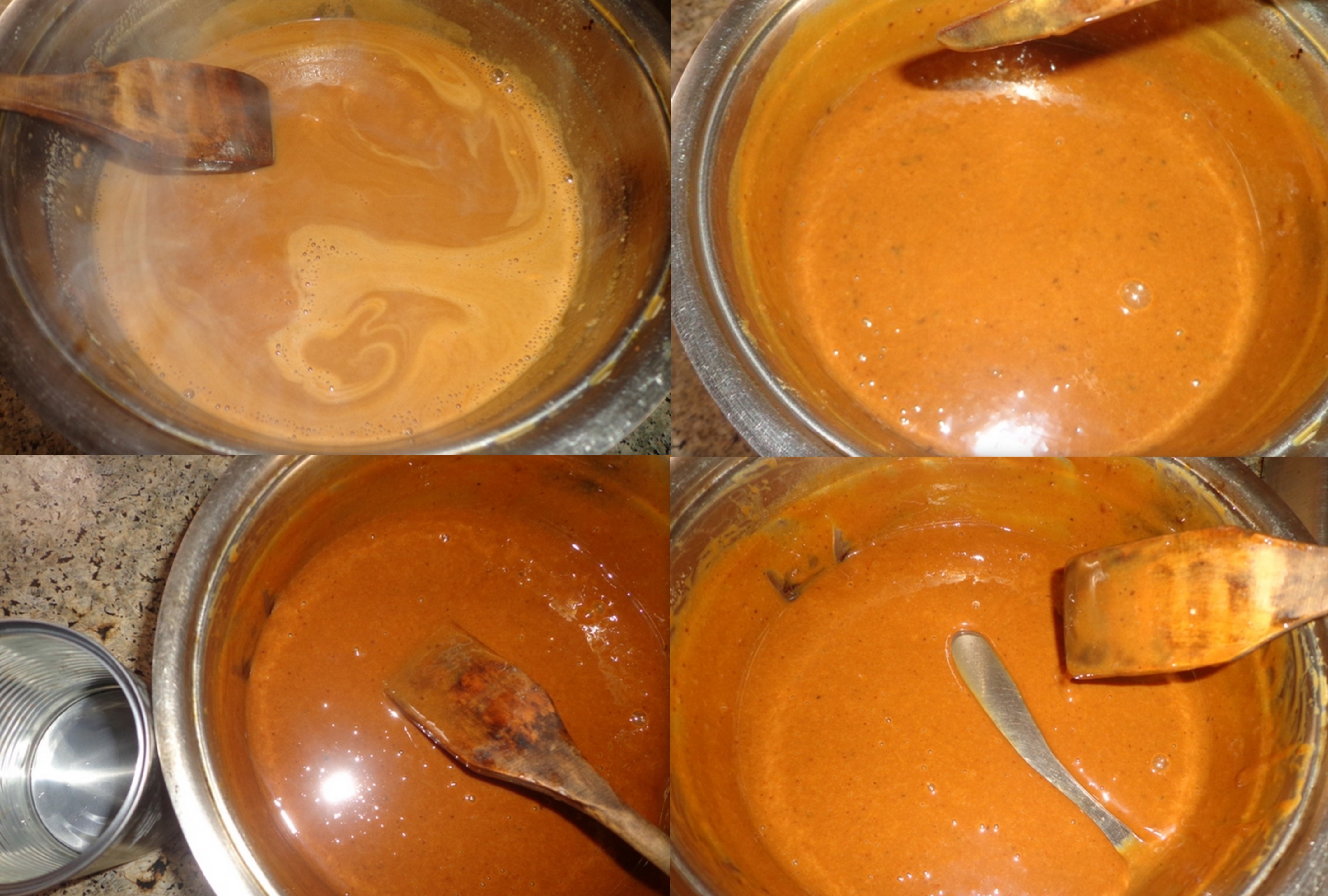 Fotografías tomadas por @nancybmp.
Como pueden observar, la coloración caracteristica del Arequipe va aflorando. Poco a poco va reduciendose el liquido y va quedando lo cremoso de la leche con lo dulce y el hermoso color del caramelo. Esta cocción estará lista en 20 minutos.
Si dada la caualidad que al momento de preparar este arequipe, lo quieres hacer en tranquilidad y sin anonimato. Te recomiendo que lo hagas a fuego lento y mezclando por ratos. El proceso de cocción durará no más de 35 a 40 minutos.
As you can see, the characteristic coloration of the Arequipe is emerging. Little by little the liquid is reduced and the creamy of the milk is left with the sweet and beautiful color of the caramel. This cooking will be ready in 20 minutes.
If given the quality that at the time of preparing this arequipe, you want to do it in peace and without anonymity. I recommend that you do it over low heat and mixing for moments. The cooking process will take no more than 35 to 40 minutes.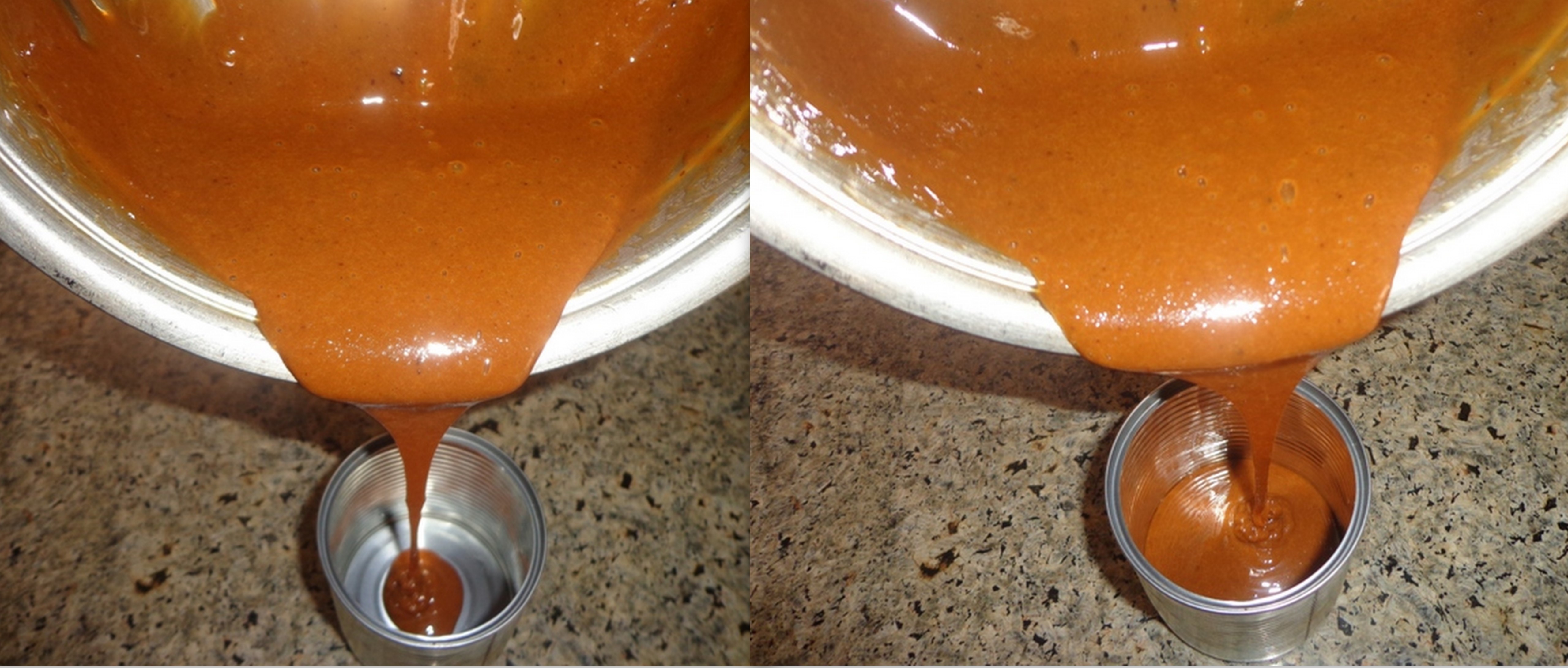 Fotografías tomadas por @nancybmp.
Ya preparado el Arequipe... Procedi a envasarlo. No debia ser un envasado habitual y muy visible. Tendria que ser un envasado reservado y con cautela.
Already prepared the Arequipe... I proceeded to pack it. It should not be a usual and highly visible packaging. It would have to be a reserved and cautious packaging.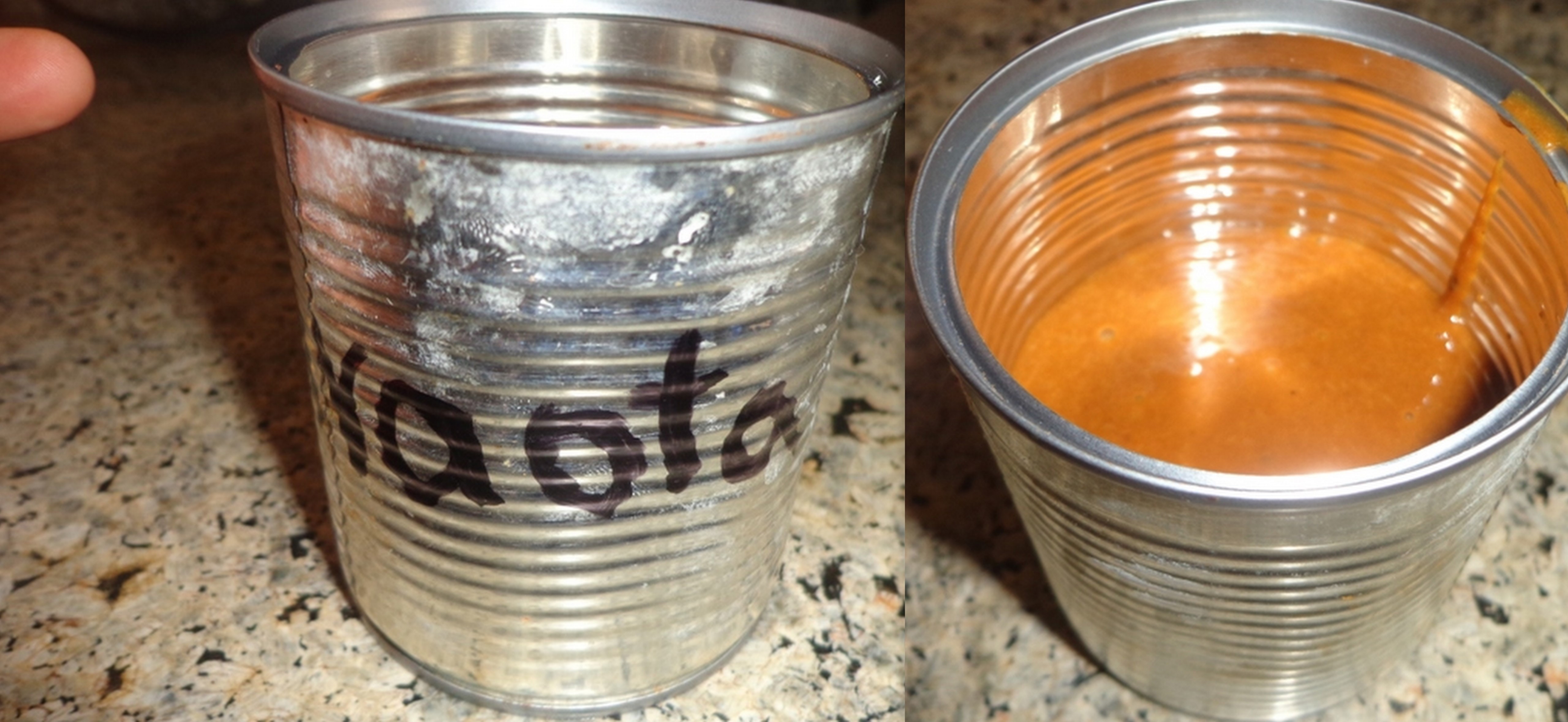 Fotografías tomadas por @nancybmp.
Un corpartimiento de aluminio fue mi complice. Marcando con marcador la palabra "CARAOTAS" Para despitar a cualquier curioso.
An aluminum compartment was my accomplice. Marking the word "CARAOTAS" with a marker to dismiss any curious person.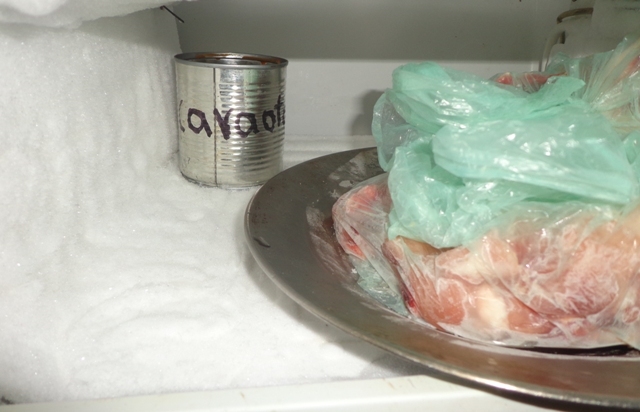 Fotografías tomadas por @nancybmp.
Directo a refrigerar al fondo del refrigerador (Es el mejor estilo a lo escondio o escondite). Como forma de resguardar este Deleite.
Direct to refrigerate at the bottom of the refrigerator (It is the best stash or hideaway style). As a way to safeguard this Delight.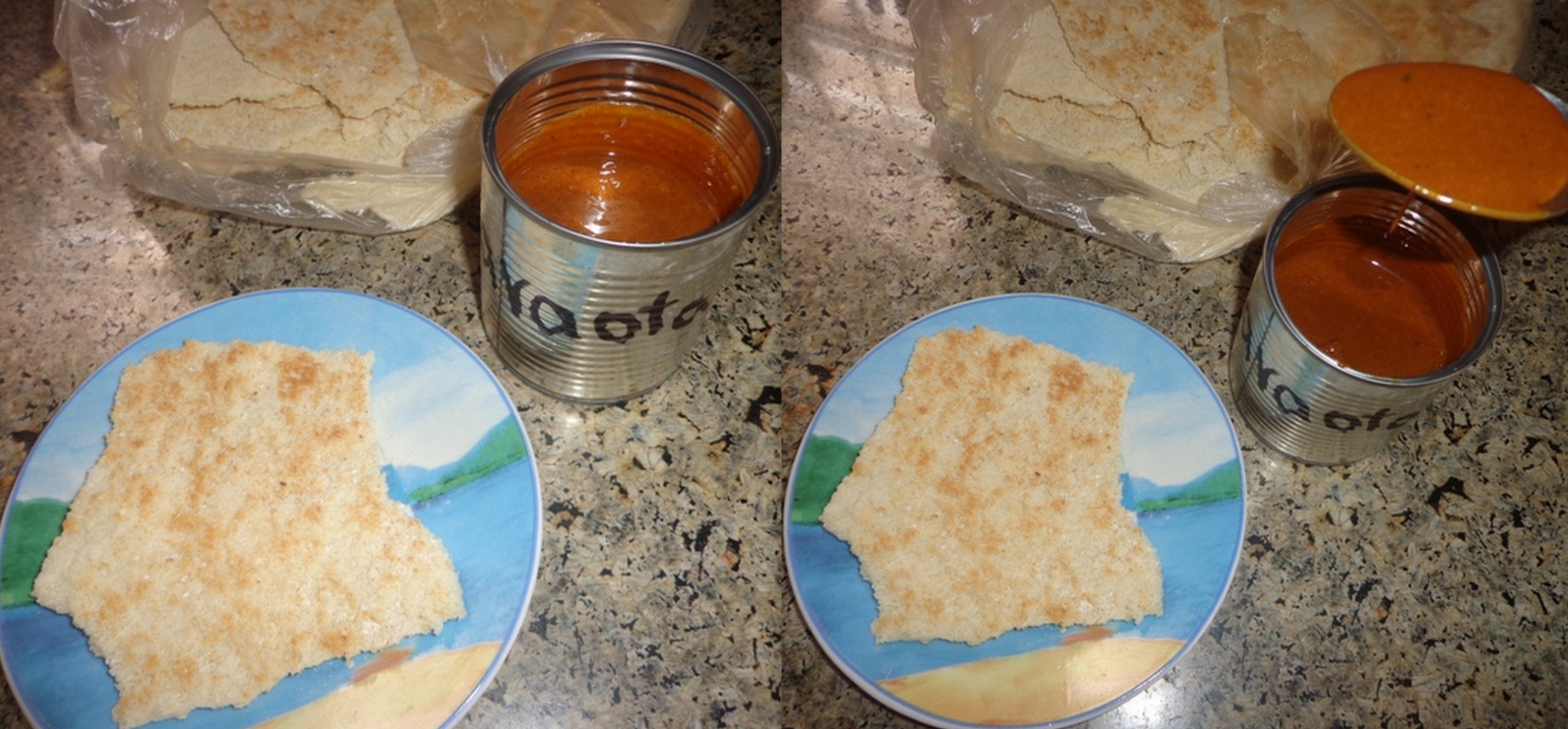 Fotografías tomadas por @nancybmp.
Si El Arequipe sobrevive a las manos de personas no invitadas... ¡Alegrate es un milagro! Entonces, puedes comerlo a placer con pan, con galletas o a mi manera con casabe que tenia guardado en la nevera.
If El Arequipe survives at the hands of uninvited people... Rejoice, it's a miracle! Then, you can eat it as you please with bread, with cookies or in my own way with cassava that I had stored in the fridge.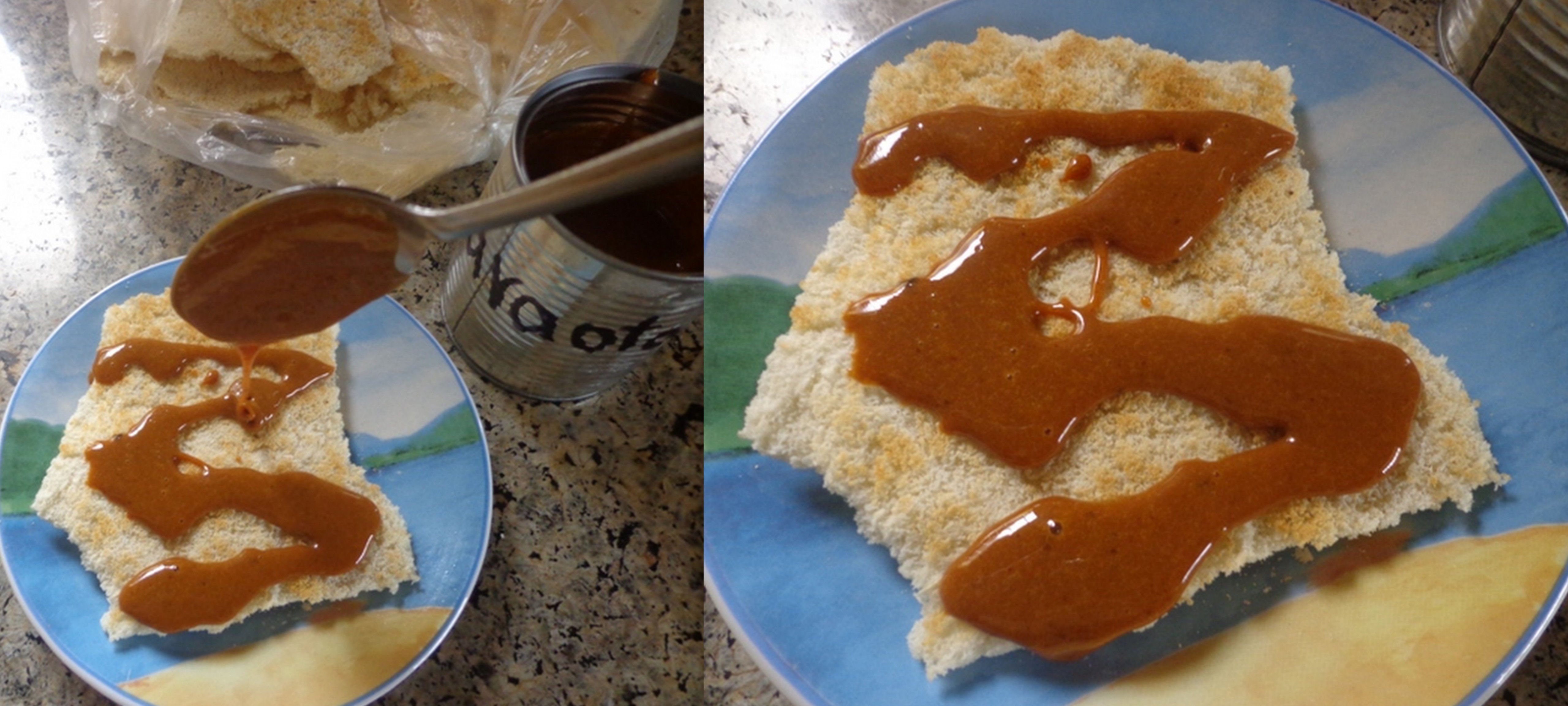 Fotografías tomadas por @nancybmp.
¡Hasta el sol de hoy... Nadie se enteró de esta preparación!
¡Until the sun today... No one found out about this preparation!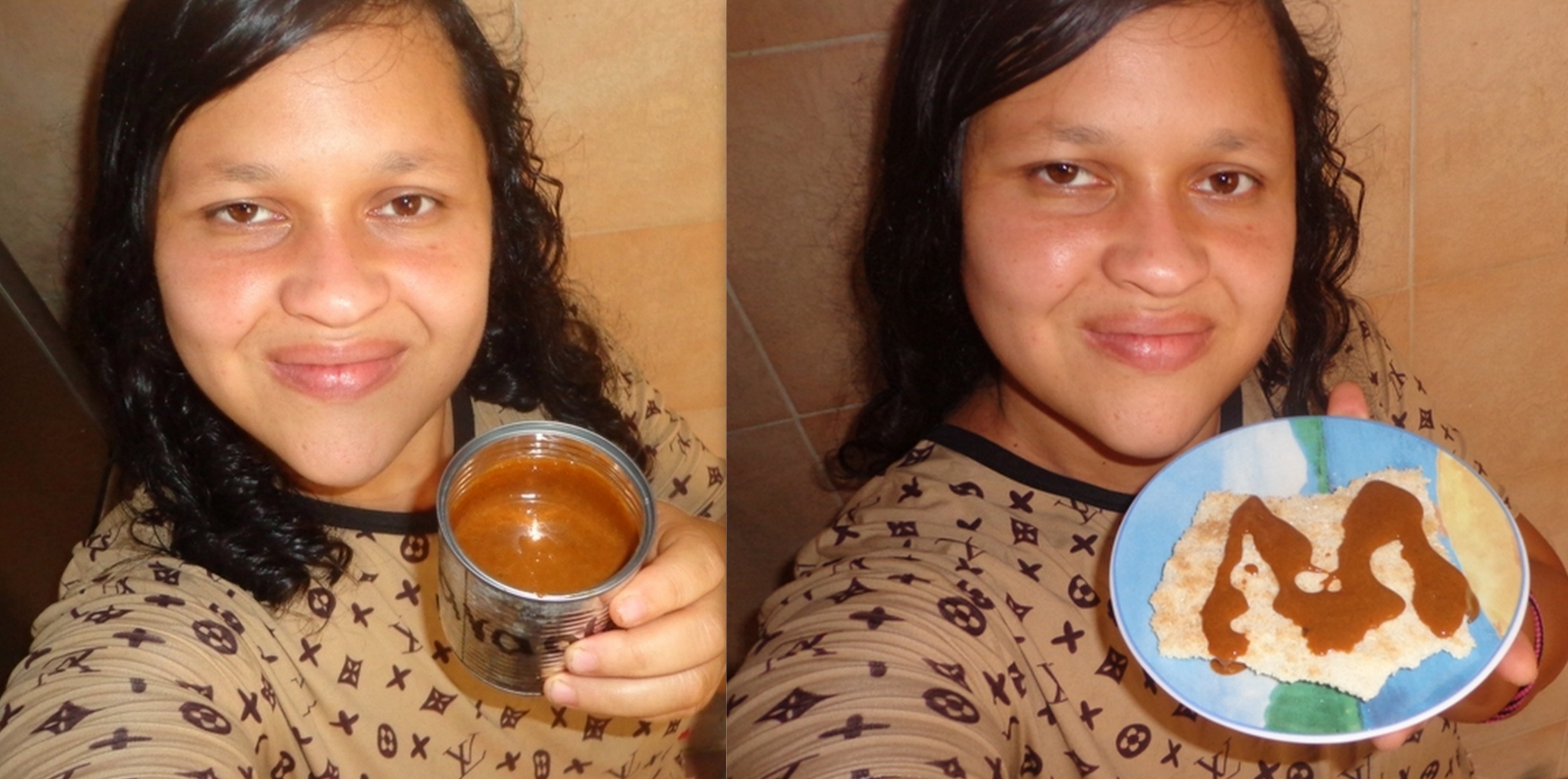 Fotografías tomadas por @nancybmp.

¡Hasta la proxima mi gente linda de Hive y Buen provecho!
¡Muchas gracias por el apoyo a todas las comunidades presentes!
¡Until next time my beautiful people from Hive and Bon appetit!
¡Thank you very much for your support to all the communities present!

Copyright @nancybmp - All rights reserved
¡MI MOTIVACIÓN ES QUE DISFRUTES DE MI POST!.
¡GRACIAS POR SU APOYO!
¡NO TE OLVIDES DE SEGUIRME Y VOTARME!
¡UN FUERTE ABRAZO! @nancybmp