Estimados amigos #hive, luego de saludarles los invito a compartir la elaboración de una sopa de carne de res lagarto con huesos y verduras (yuca, ocumo chino y auyama) y su toque especial mezcla deshidratada para sopa de carne de res. Familias #hive, desde los años 1967, era muy chico, al llegar del colegio mi madre me decía, hijo hoy te tengo en el almuerzo una sopa, pues esta #comida hidrata, además sus vitaminas y minerales viajan más rápido al organismo, incluso penetran para nutrir ligerito hasta nuestros huesos, motivado a esa experiencia, recomiendo tomar sopas a mi familia y a la humanidad en general. Además de las descripciones anteriores, se afirma que la sopa y los consomés son muy recomendados a las personas enfermas, porque son más fácil de digerir, claro está dosificando las raciones, si solo para ellos es de verduras y vegetales sería mejor, también puede ser con su proteína animal picadita.
Dear friends #hive, after greeting you, I invite you to share the preparation of a lizard beef soup with bones and vegetables (yucca, Chinese squash and squash) and its special touch of dehydrated mixture for beef soup. #Hive families, since 1967, I was very young, when I got home from school my mother told me, son today I have you a soup for lunch, because this #food hydrates, in addition its vitamins and minerals travel faster to the body, even They penetrate to nourish lightly to our bones, motivated by that experience, I recommend taking soups to my family and humanity in general. In addition to the previous descriptions, it is stated that soup and consommés are highly recommended to sick people, because they are easier to digest, of course it is dosing the portions, if only for them it is vegetables and vegetables it would be better, it can also be with its minced animal protein.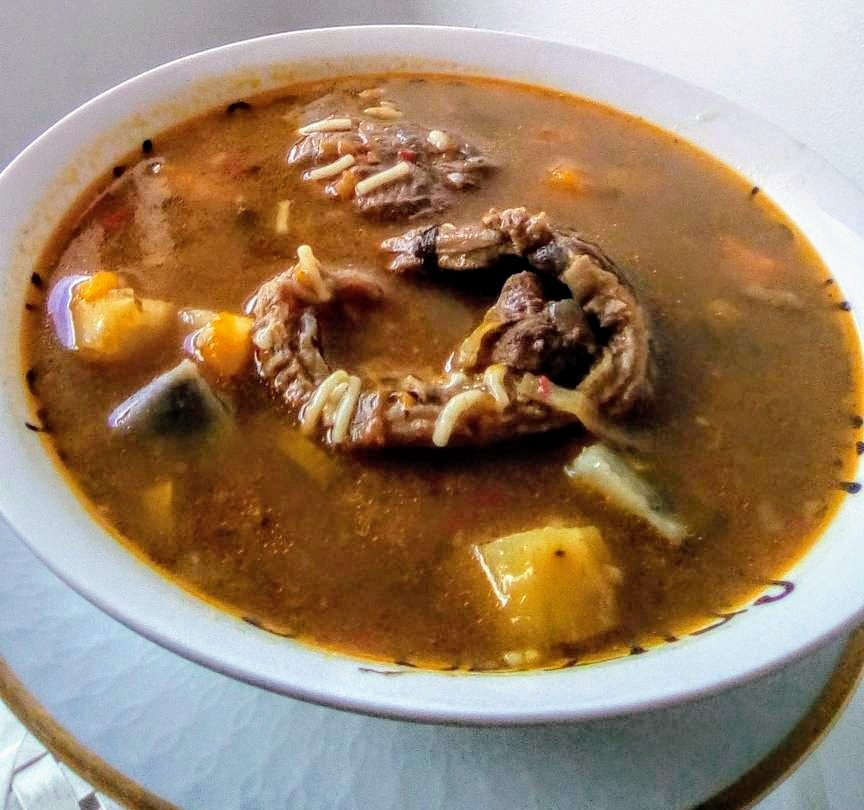 INGREDIENTES
Carne de res lagarto.
Yuca
Ocumo chino
Auyama
Cebolla
Pimentón
Ajo porro
Cebollín
Ajo
Mezcla deshidratada para sopa de carne.
Sal
INGREDIENTS.
Beef lizard. * Yucca * Chinese Ocumo * Auyama * Onion * Peppers * Garlic joint * Chives * Garlic * Dehydrated mixture for meat soup. * Salt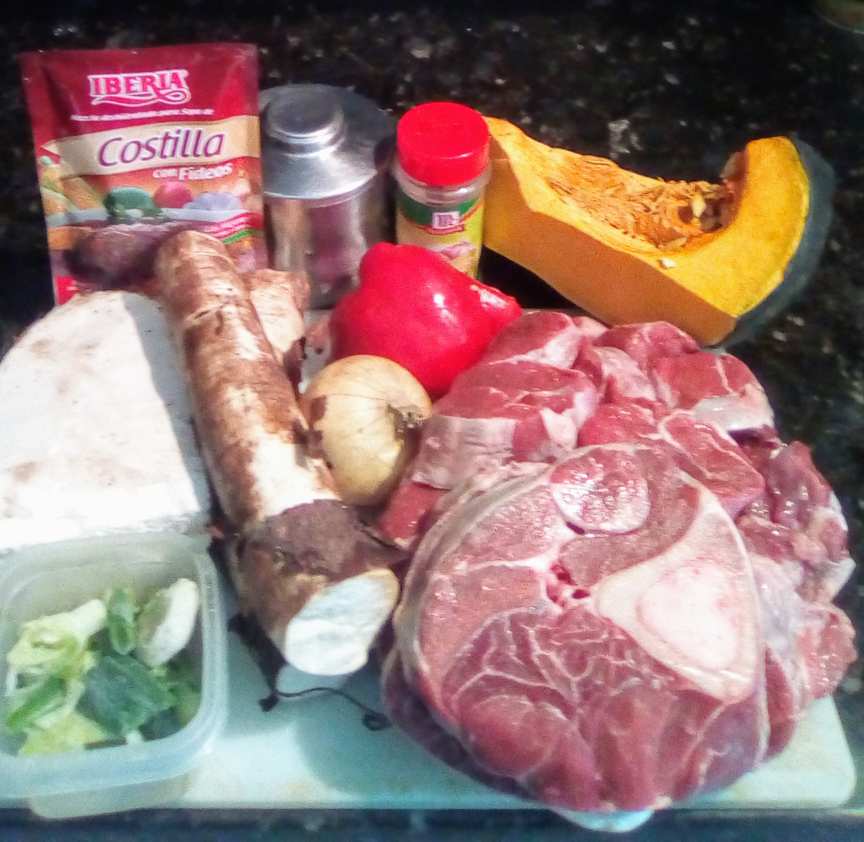 PROCEDIMIENTOS
Cortamos la verdura en trozos (yuca, ocumo chino y auyama) y la preservamos en un envase.
PROCEDURES.
We cut the vegetables into pieces (yucca, Chinese squash and squash) and preserve them in a container.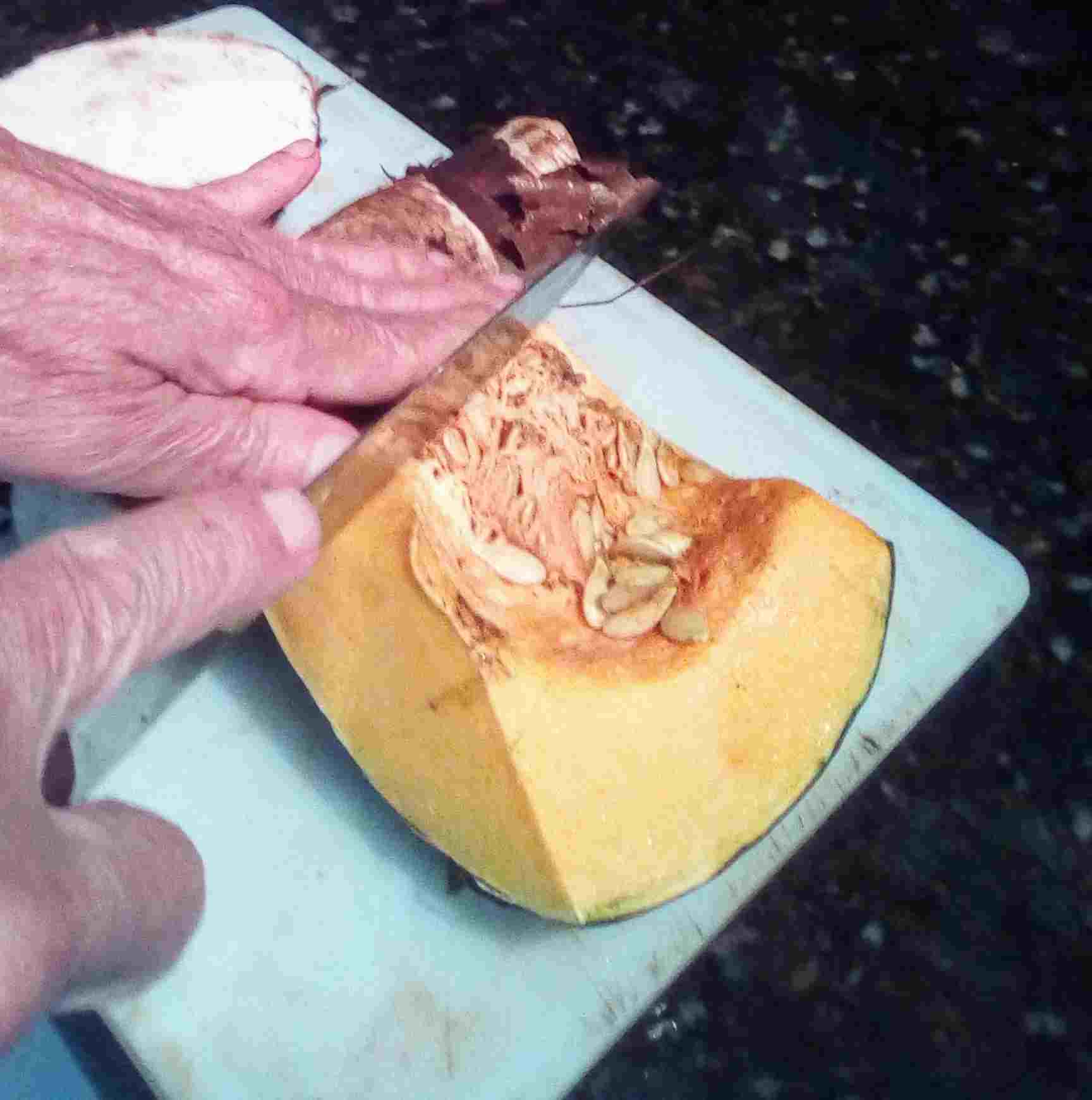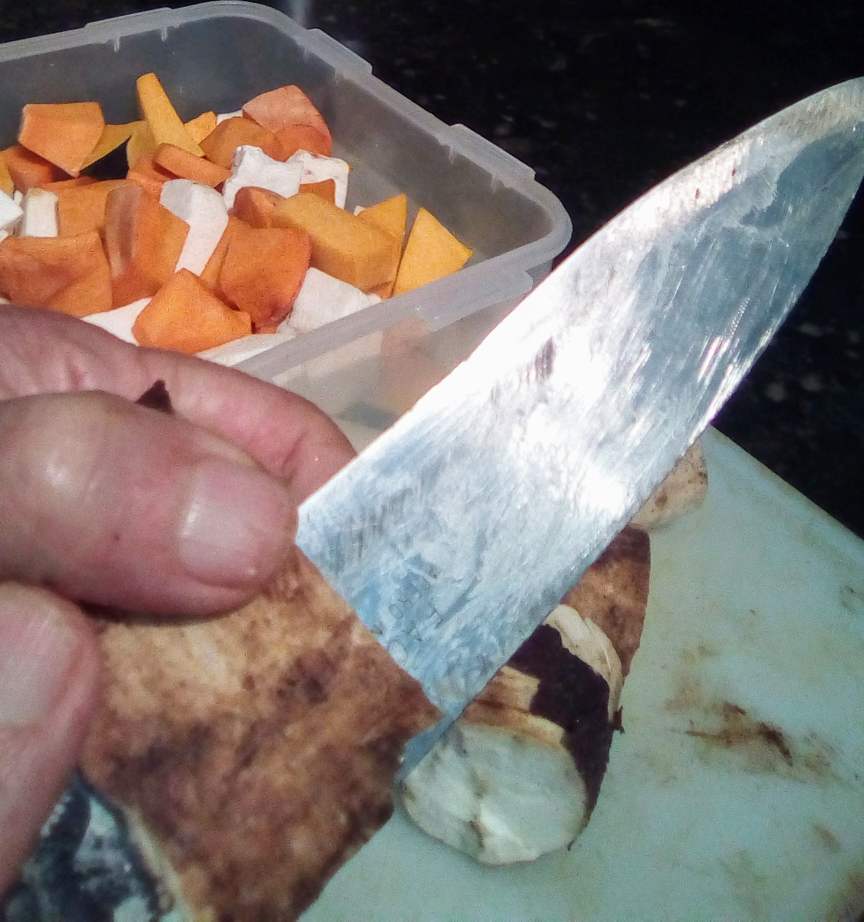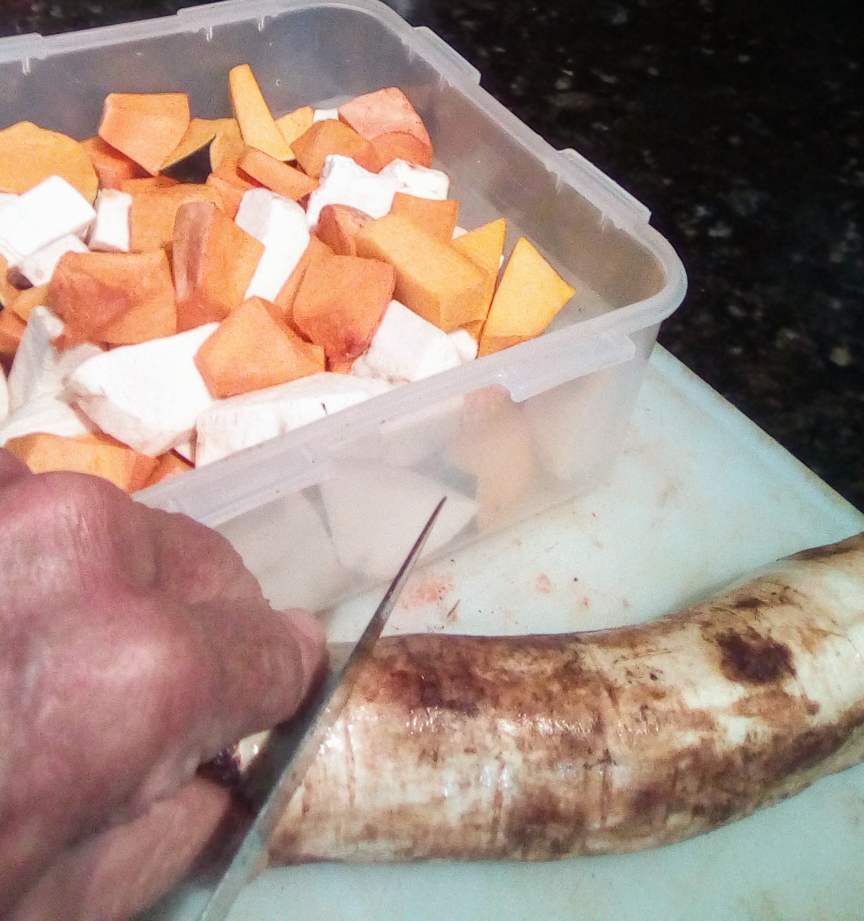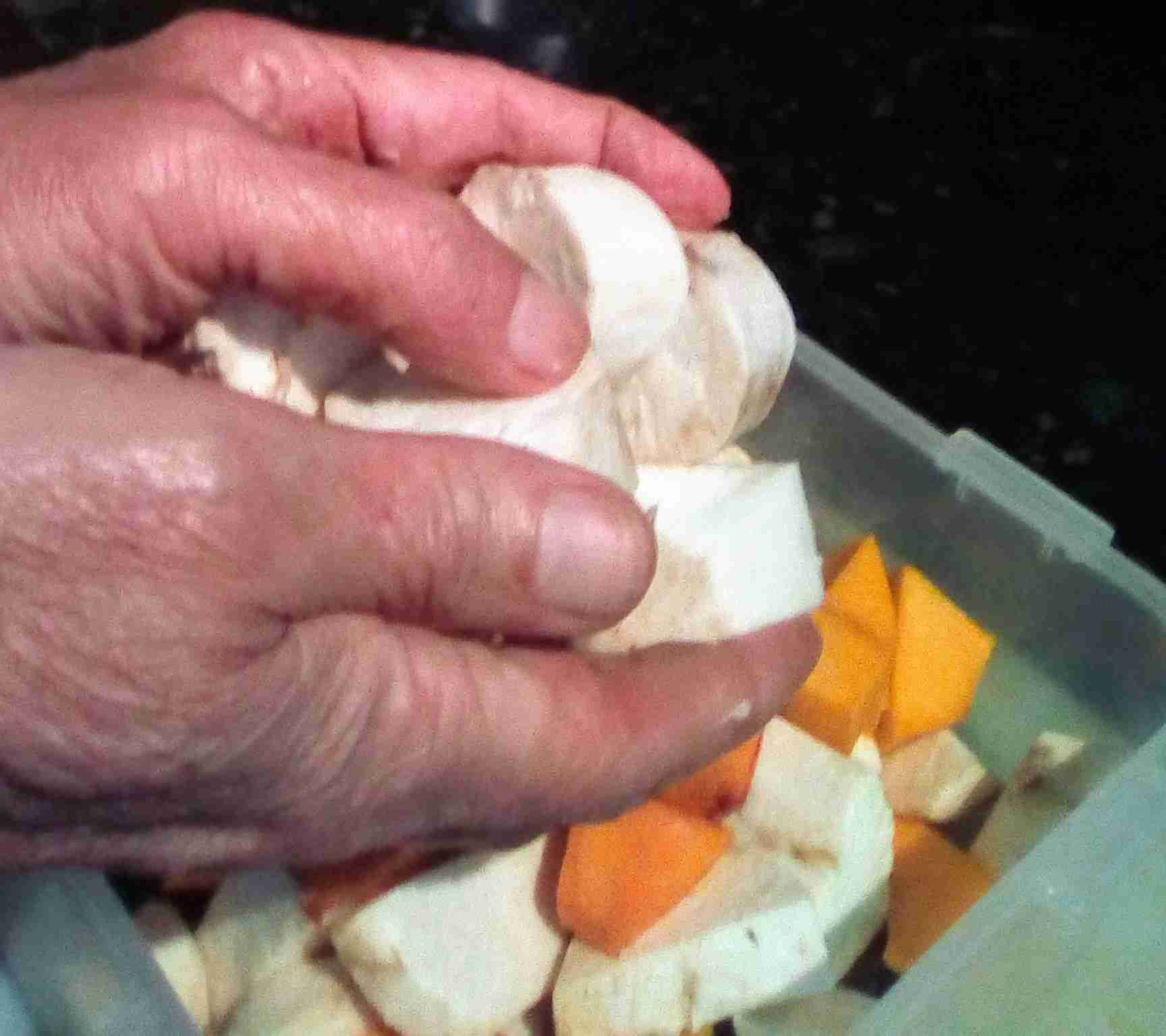 Picamos el pimentón, la cebolla, el cebollín y el ajo porro, los colocamos en un envase.
Chop the paprika, onion, chives and garlic joint, place them in a container.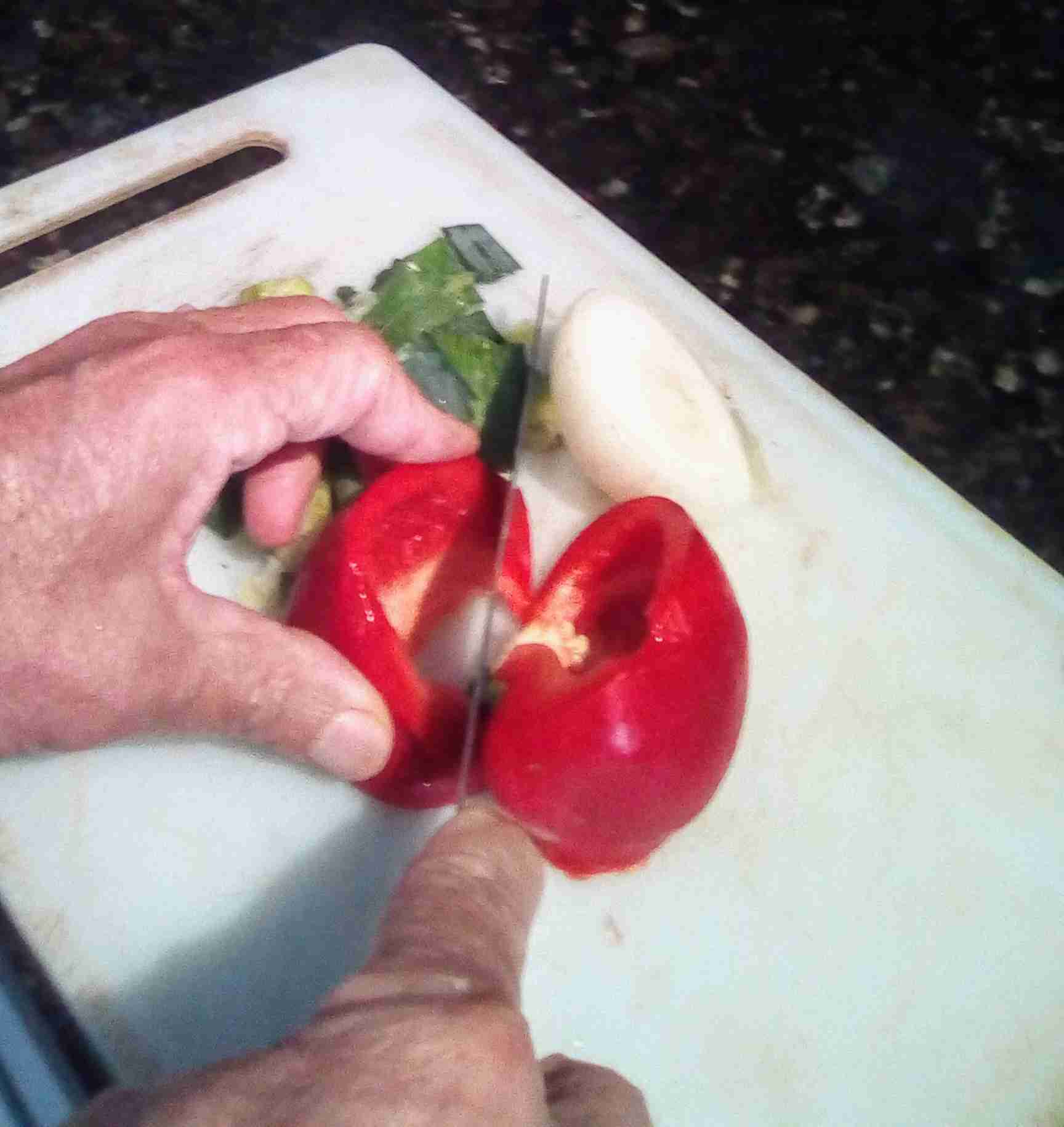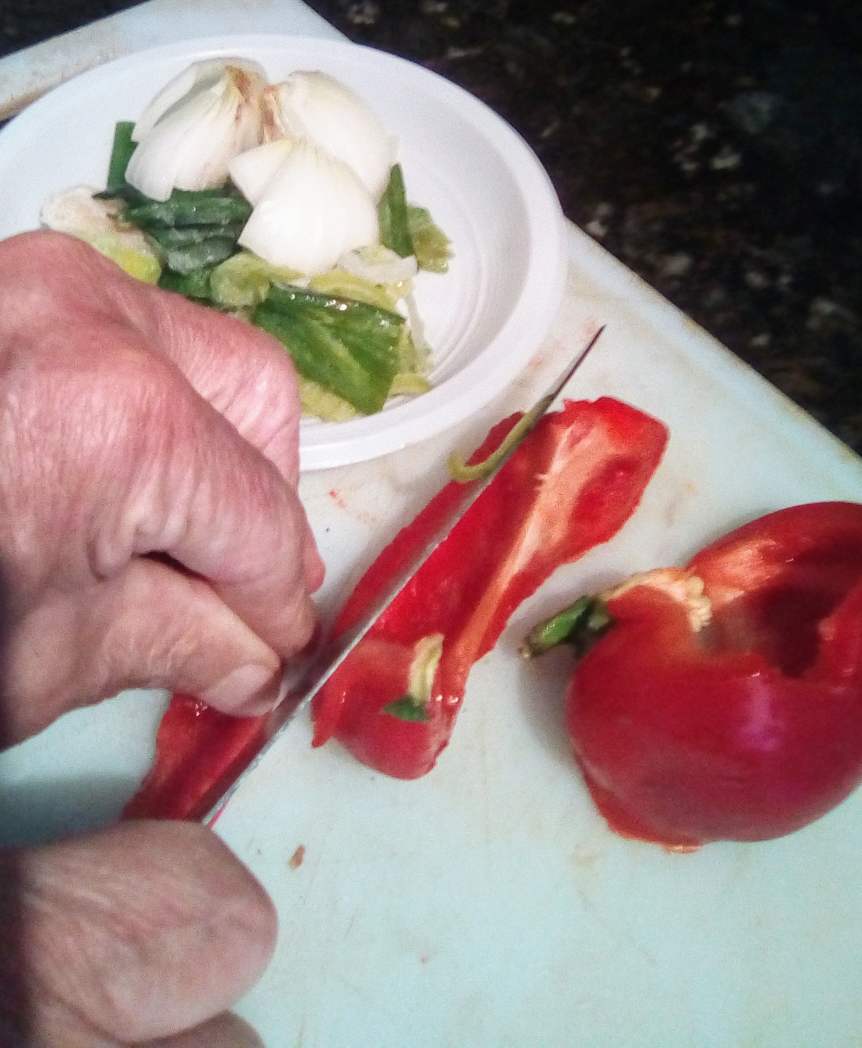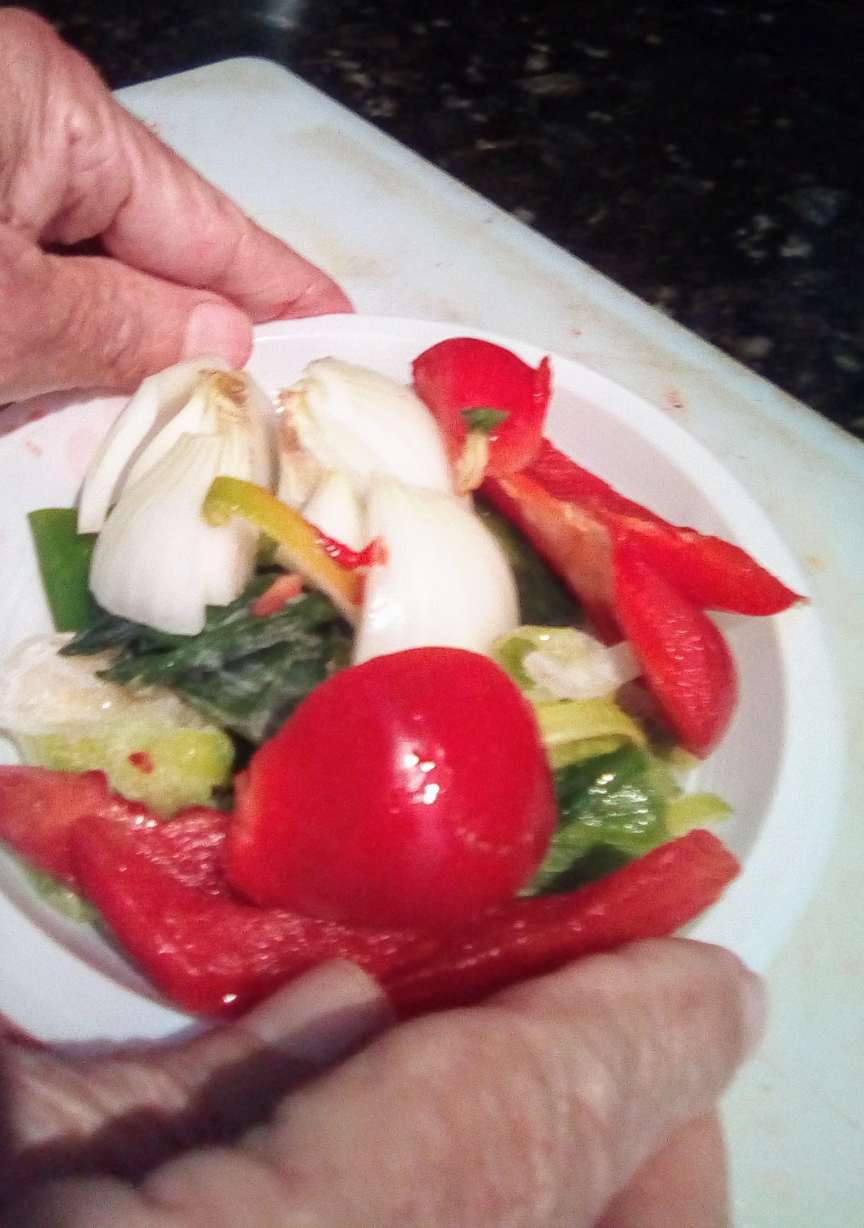 Tomamos de los productos seleccionados la carne de res, agregándola en una olla en agua hirviendo, seguidamente añadimos los aliños; pimentón, cebolla, cebollín, ajo porro y ajo, además sal al gusto.
We take the beef meat from the selected products, adding it to a pot in boiling water, then we add the dressings; paprika, onion, chives, garlic joint and garlic, plus salt to taste.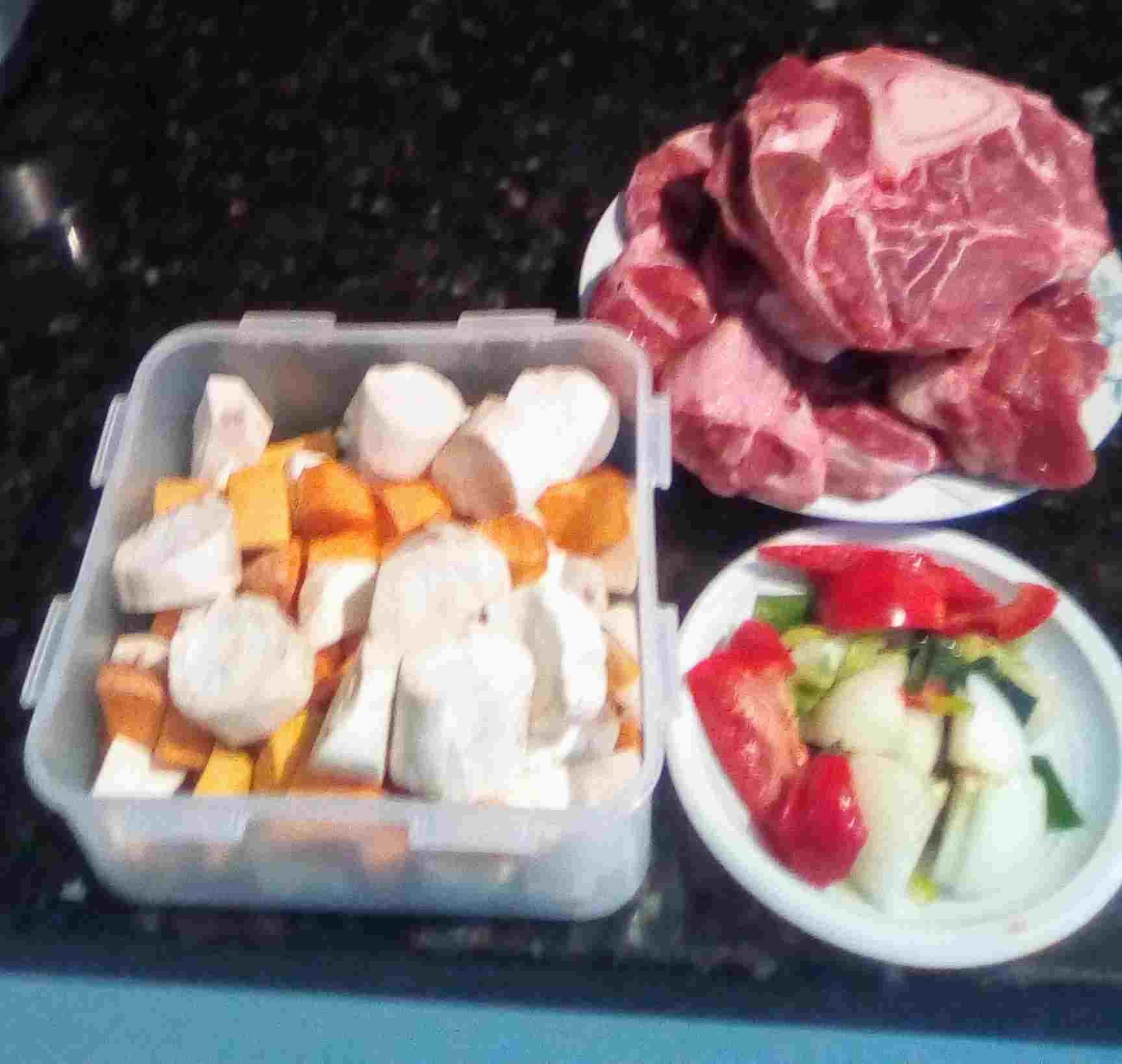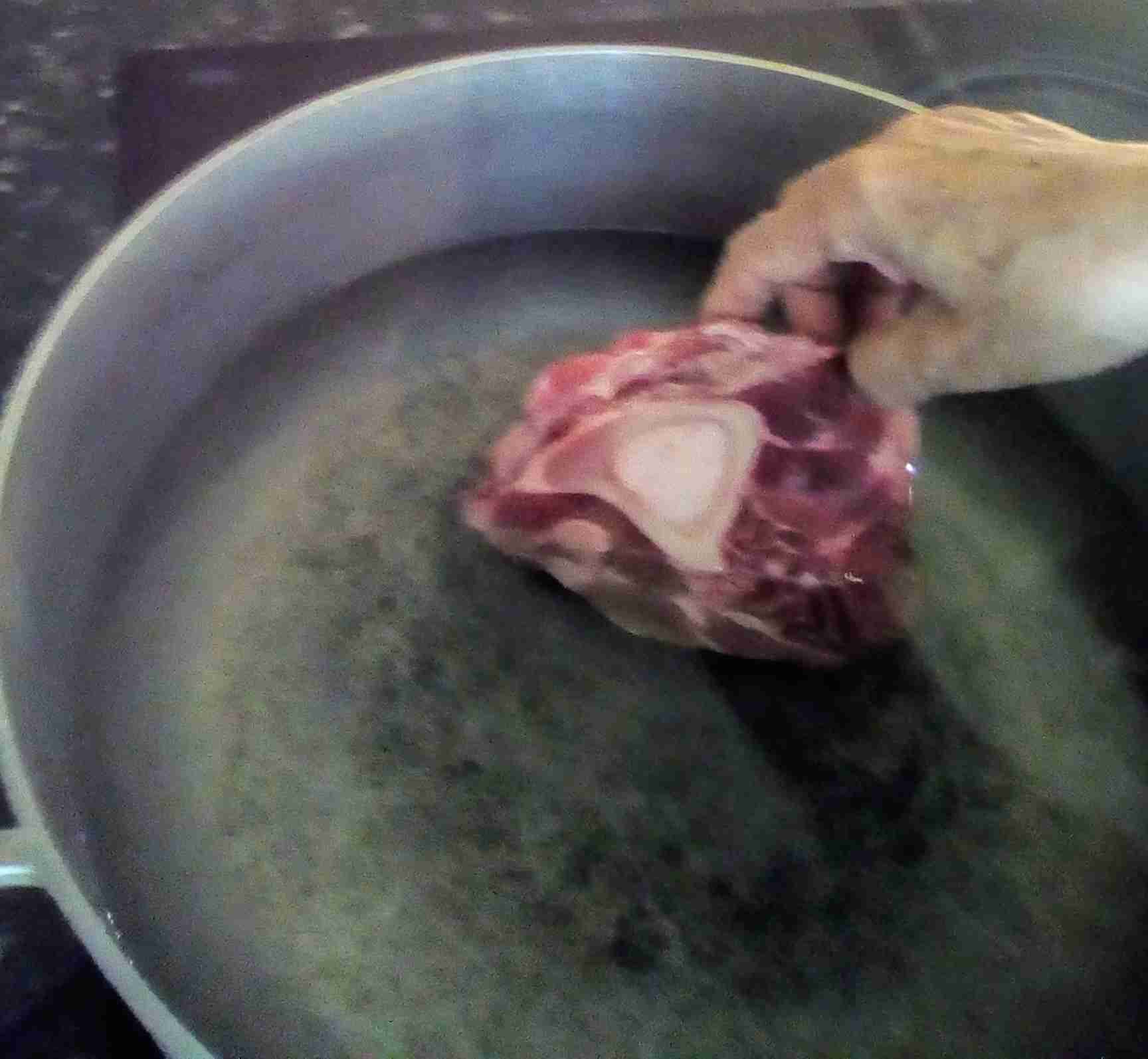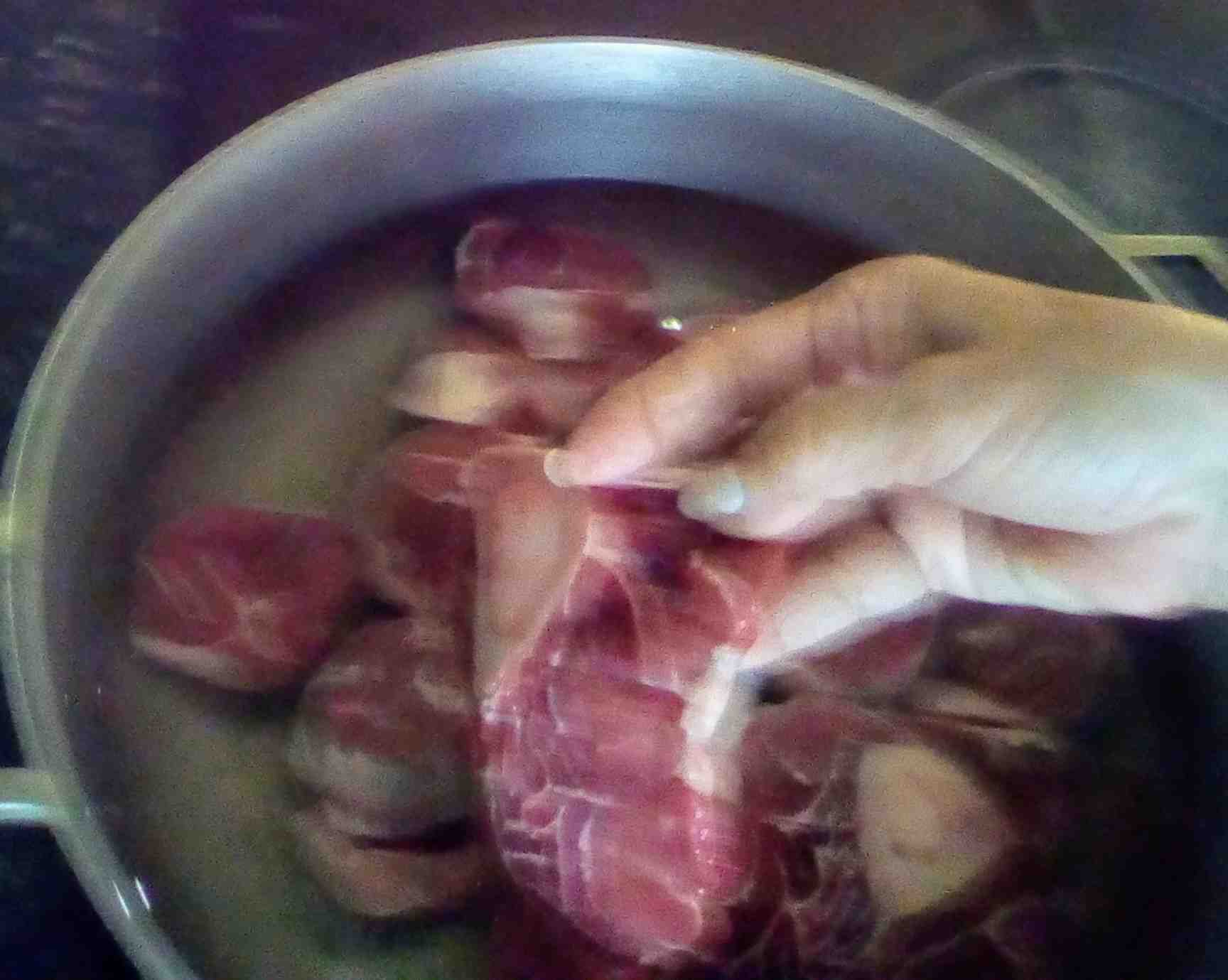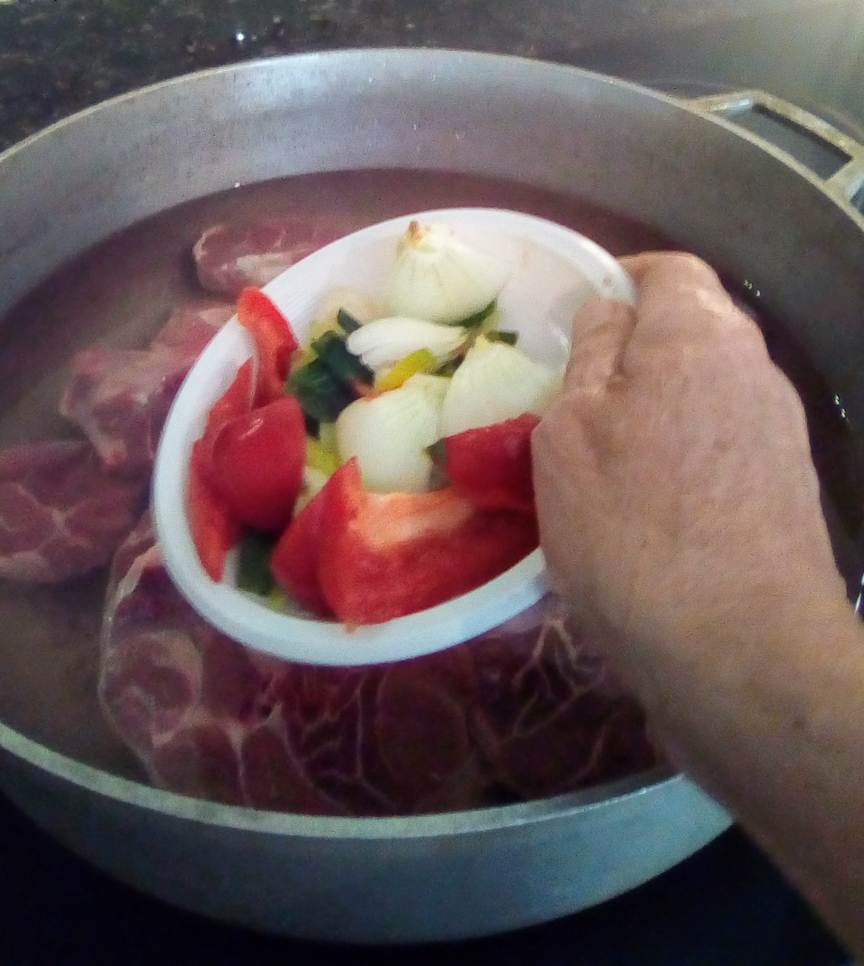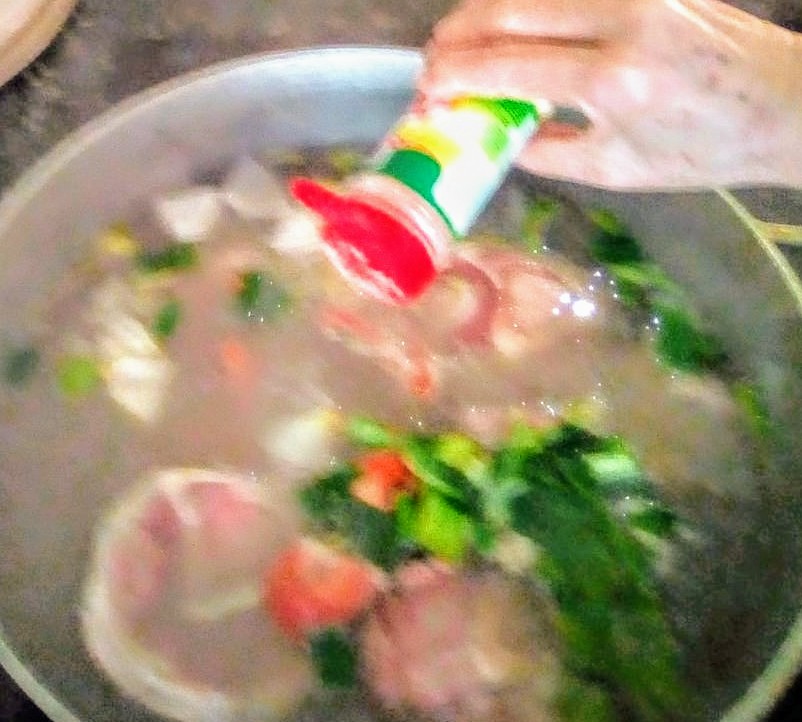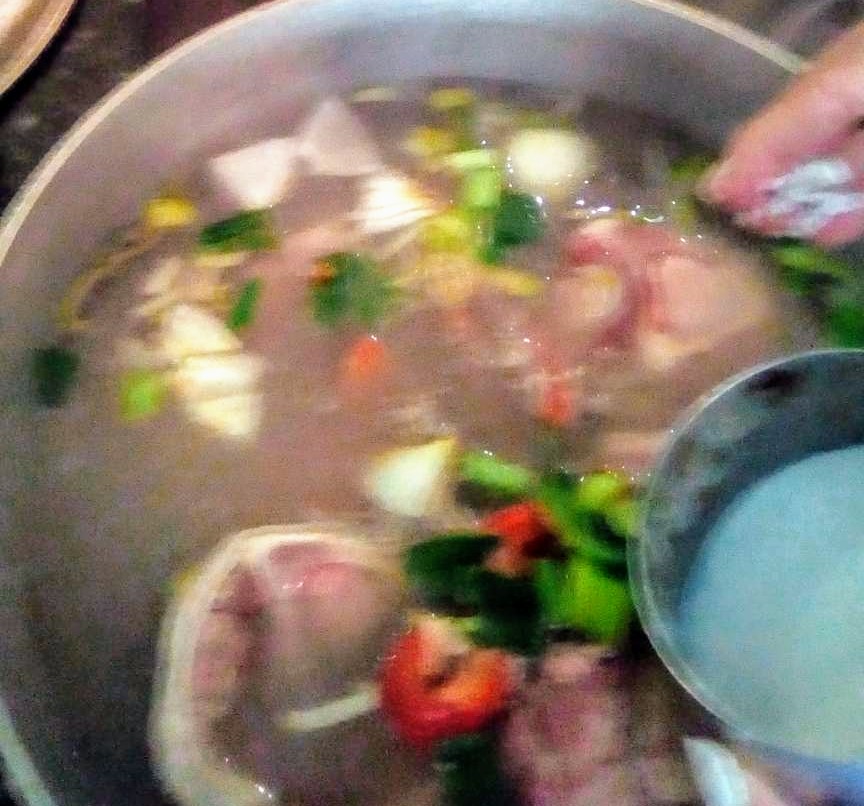 Agregamos la mezcla deshidratada para sopa de carne, removemos firmemente.
Add the dehydrated meat soup mix, stir firmly.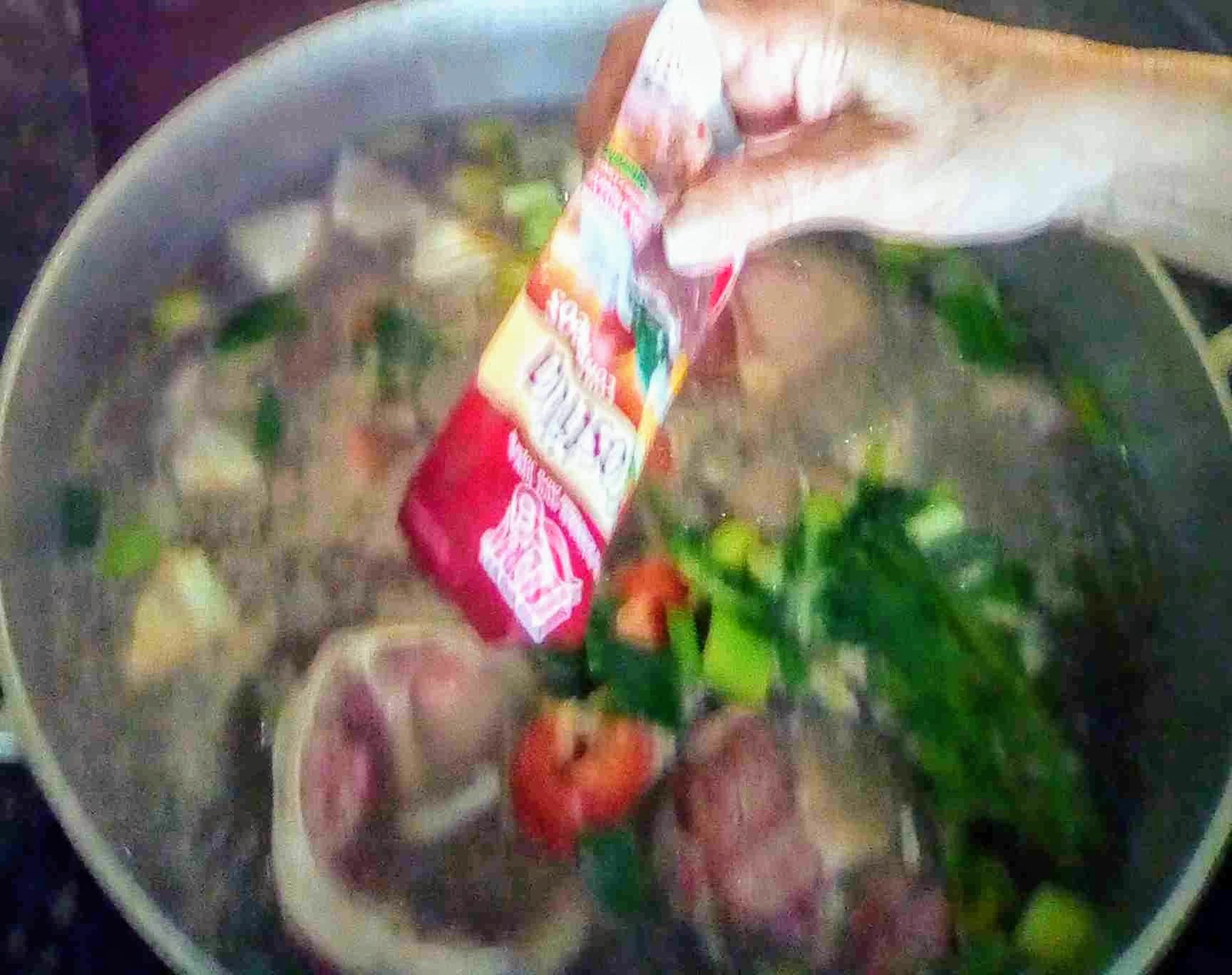 Luego de diez minutos, colocamos los trozos de verduras; yuca, ocumo chino y auyama. Comprobamos el cocinado.
After ten minutes, we put the pieces of vegetables; yucca, I eat Chinese and pumpkin. We check the cooked.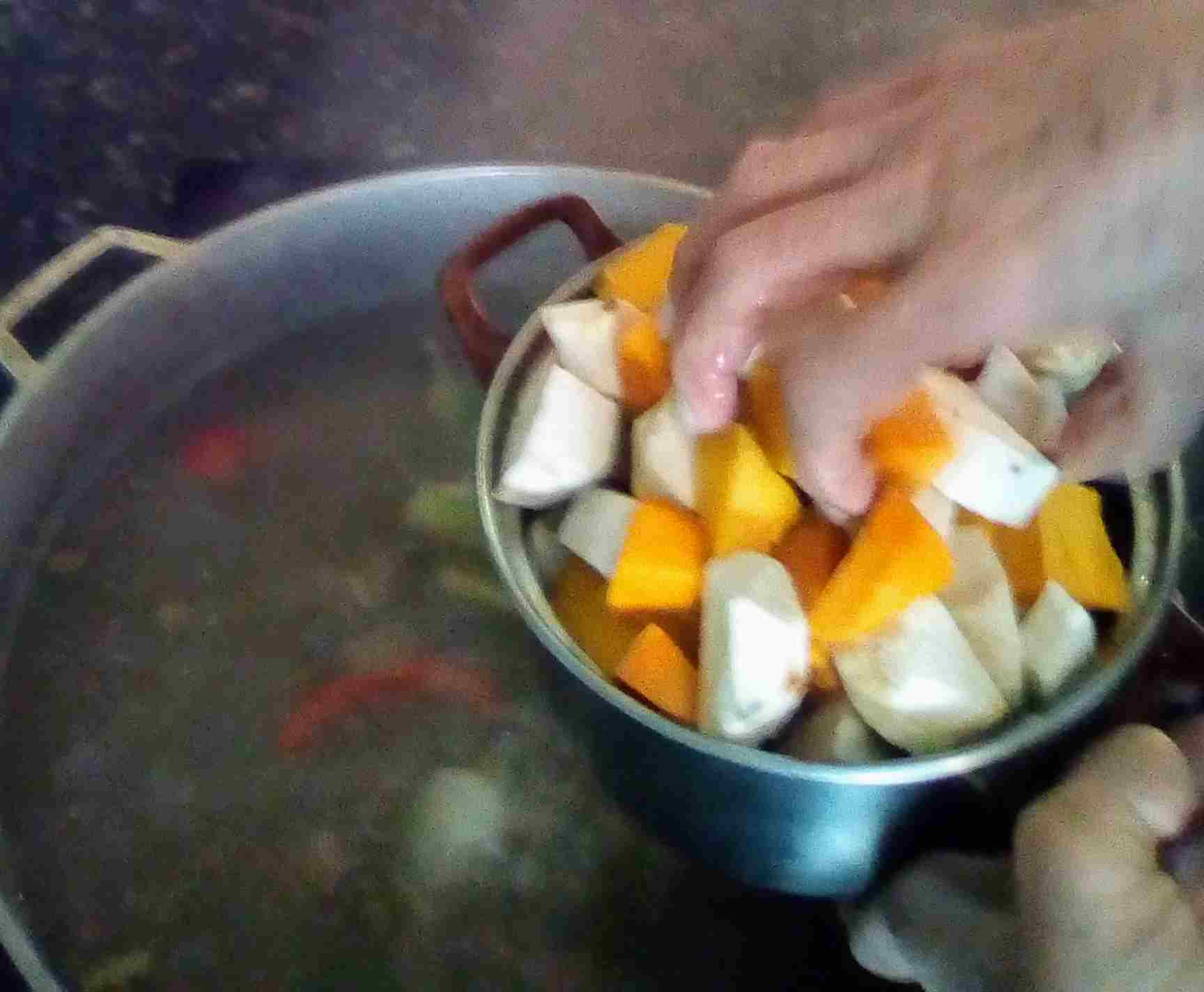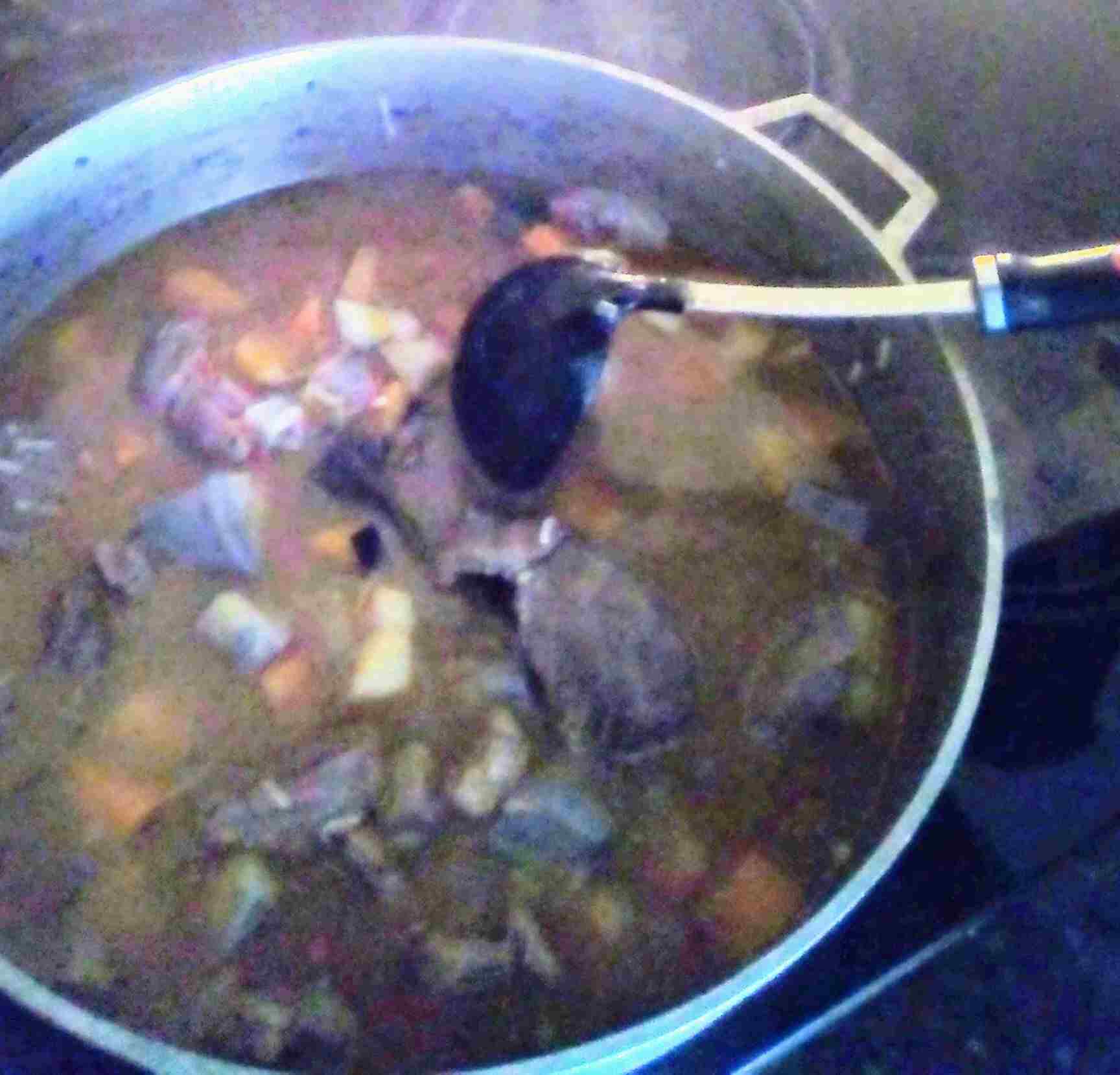 Finalmente, emplatamos la exquisita sopa de carne de res lagarto con huesos con verduras. Afirmamos !buen provecho!
Finally, we serve the exquisite lizard bone soup with vegetables. We affirm! Bon appetit!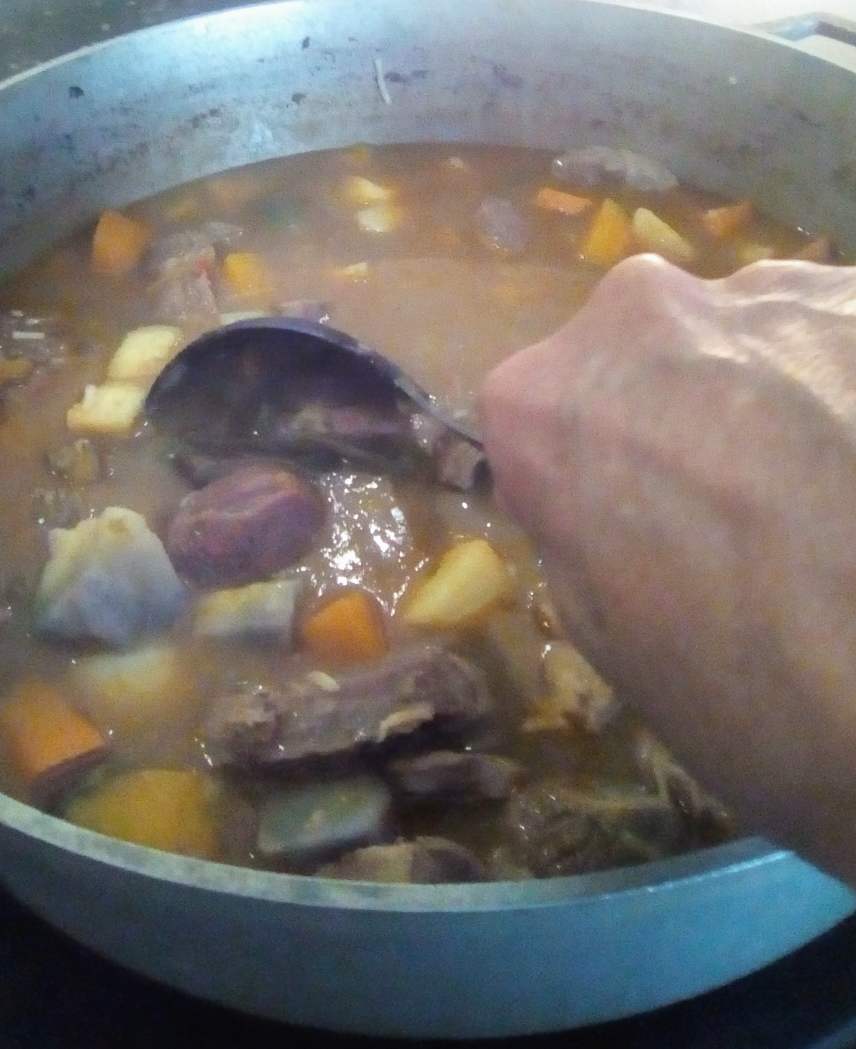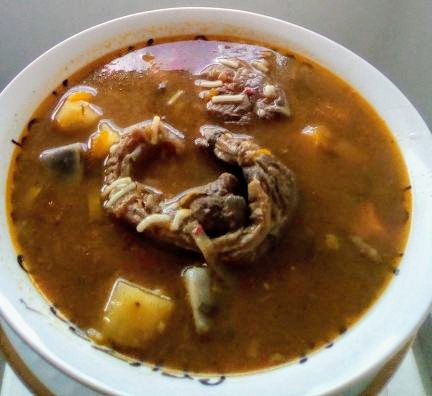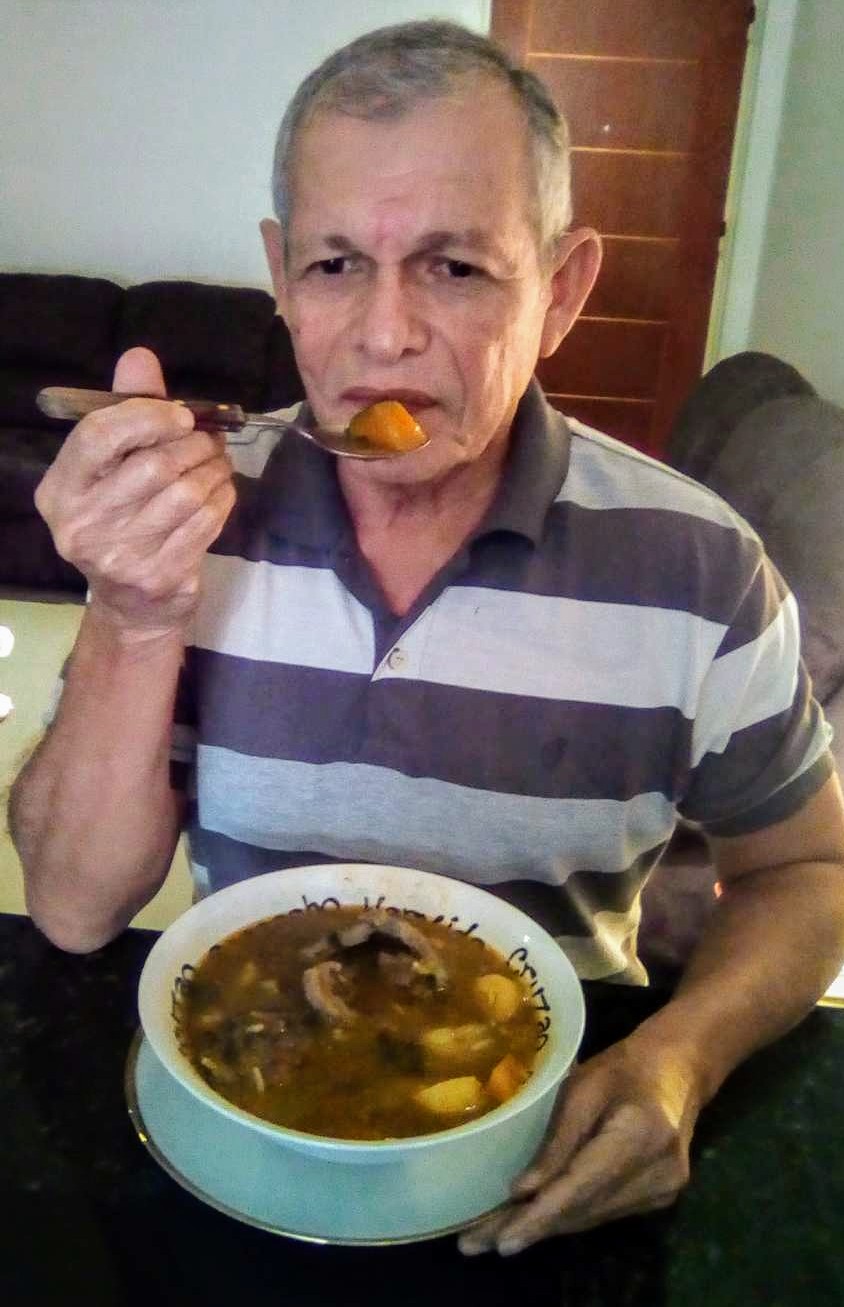 Apreciados amigos #hive, reiteramos la necesidad de tomar sopa por ser hidratante y más fácil digerirla, estimo de ustedes pongan en práctica esta importante #receta. Al agradecerles su atención se suscribo de ustedes, Omar Gustavo Rojas Ortiz desde la ciudad de Puerto Ordaz estado Bolivar-Venezuela.
Dear friends #hive, we reiterate the need to have soup because it is hydrating and easier to digest, I believe that you put this important #recipe into practice. In thanking you for your attention, I subscribe to you, Omar Gustavo Rojas Ortiz from the city of Puerto Ordaz, Bolivar state, Venezuela.
Las imágenes fueron tomadas por Nancy de Rojas con mi celular Blu 5.2 Advance y la publicación es de mi autoría.
The images were taken by Nancy de Rojas with my Blu 5.2 Advance cell phone and the publication is my own.